This walk: 2009-9-17. A beautiful blue-sky day. Little Mis Tor, Great Mis Tor, River Walkham, Grimstone and Sortridge Leat head weir, Roos Tor, Great Staple Tor, Cox Tor, Middle Staple Tor, Little Staple Tor, Dartmmor Inn - Merrivale, Merrivale stone row.
The first page of this walk's photos etc. are HERE.
Walk details below - Information about the route etc.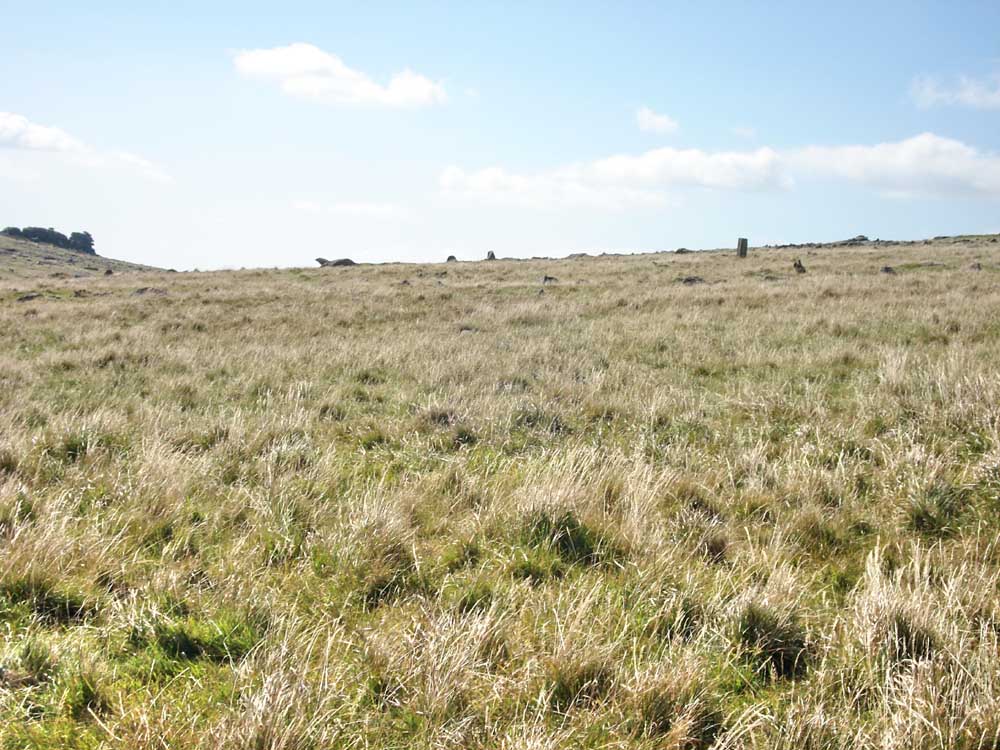 "Dinosaur" rock formation and boundary posts seem approaching Great Staple Tor from Roos Tor.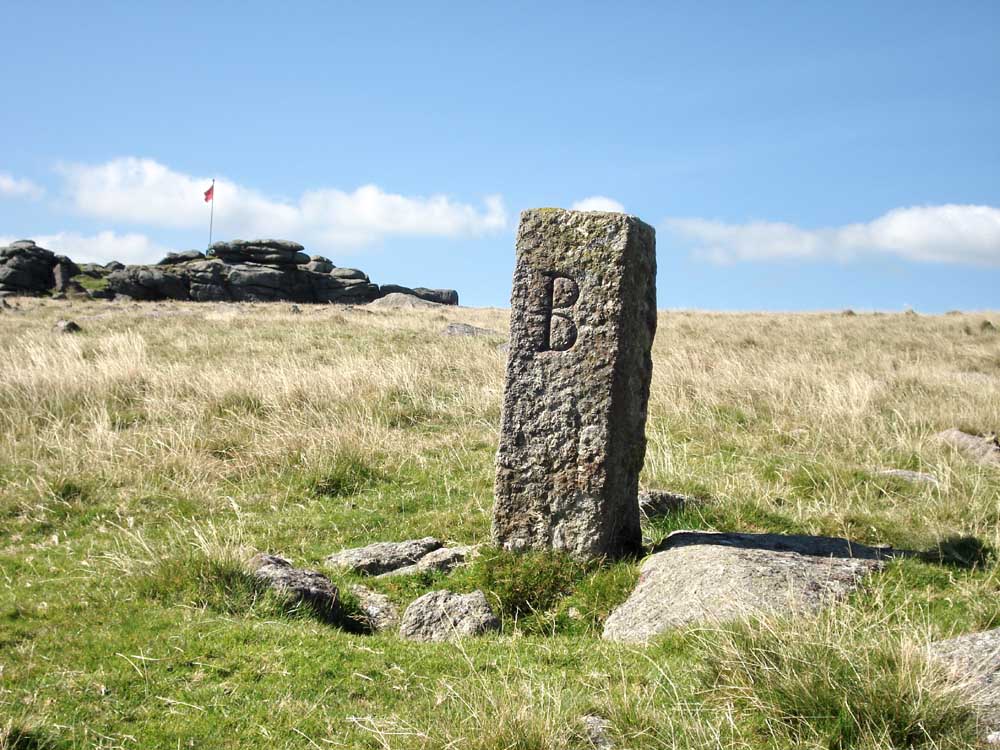 Boundary stone below Roos Tor, "B" marking the former Duke of Bedford's land. There is a circle of these stones around Roos Tor to protect it from granite workers, see this page of Dartmoor Walks.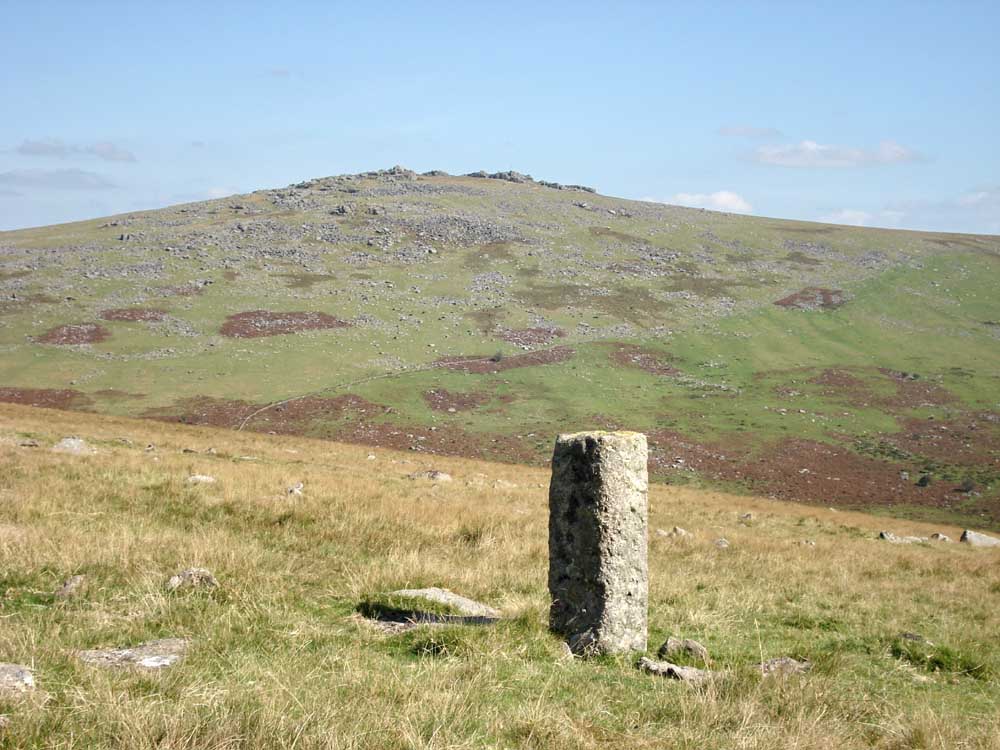 The same stone with Great Mis Tor behind .....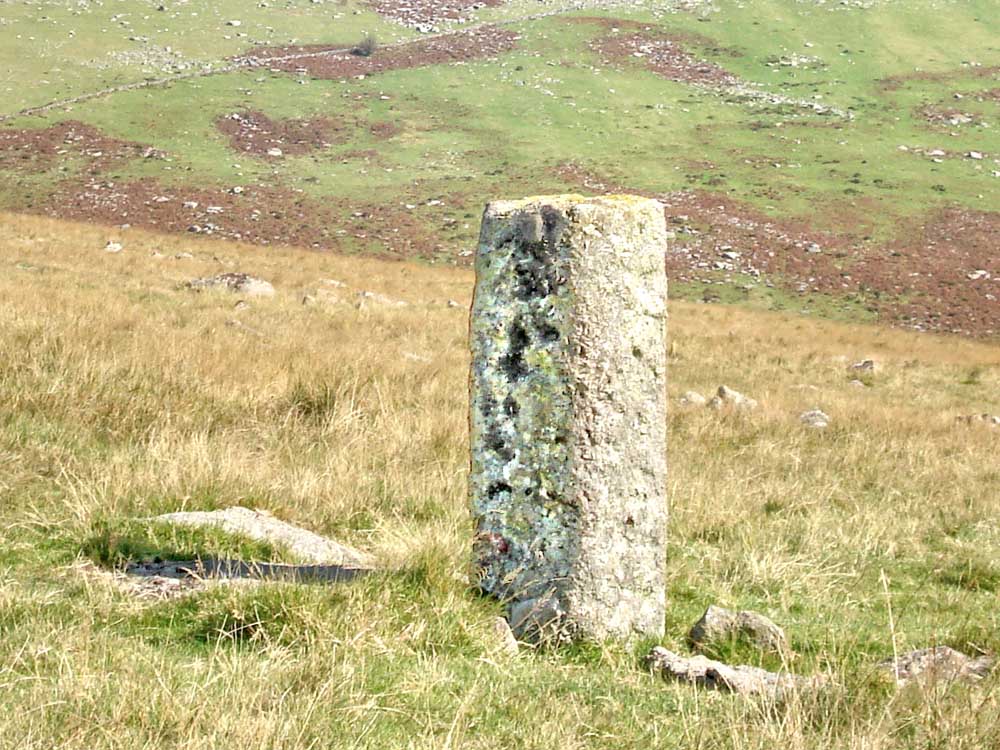 The rear of the stone, "deshadowed" showing no mark.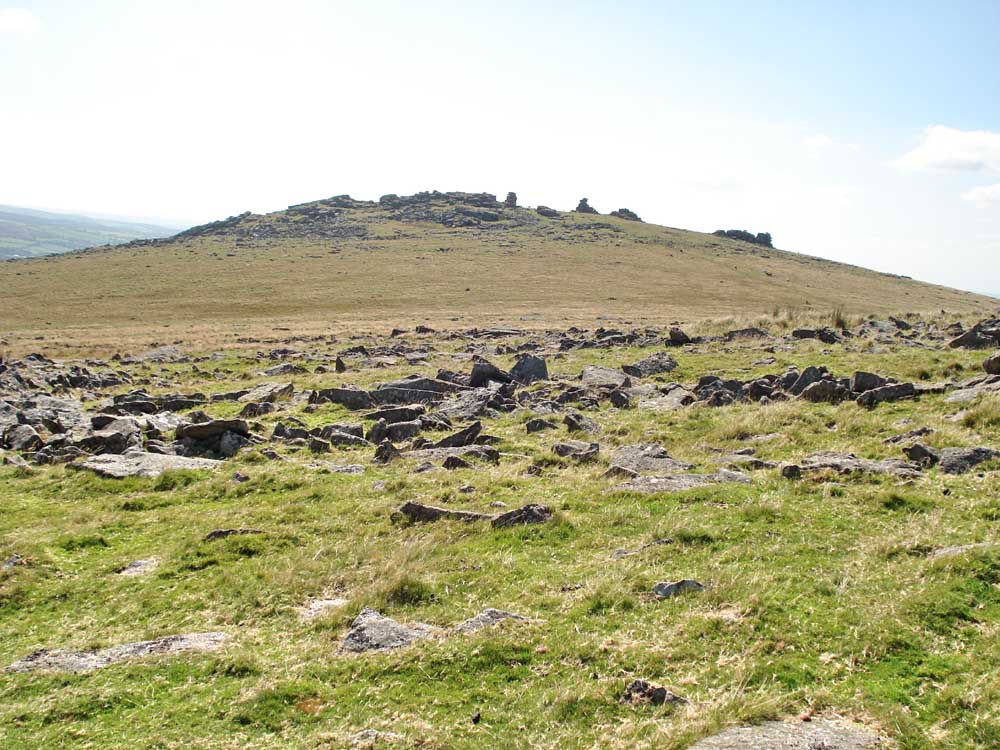 Looking up to Great Staple Tor.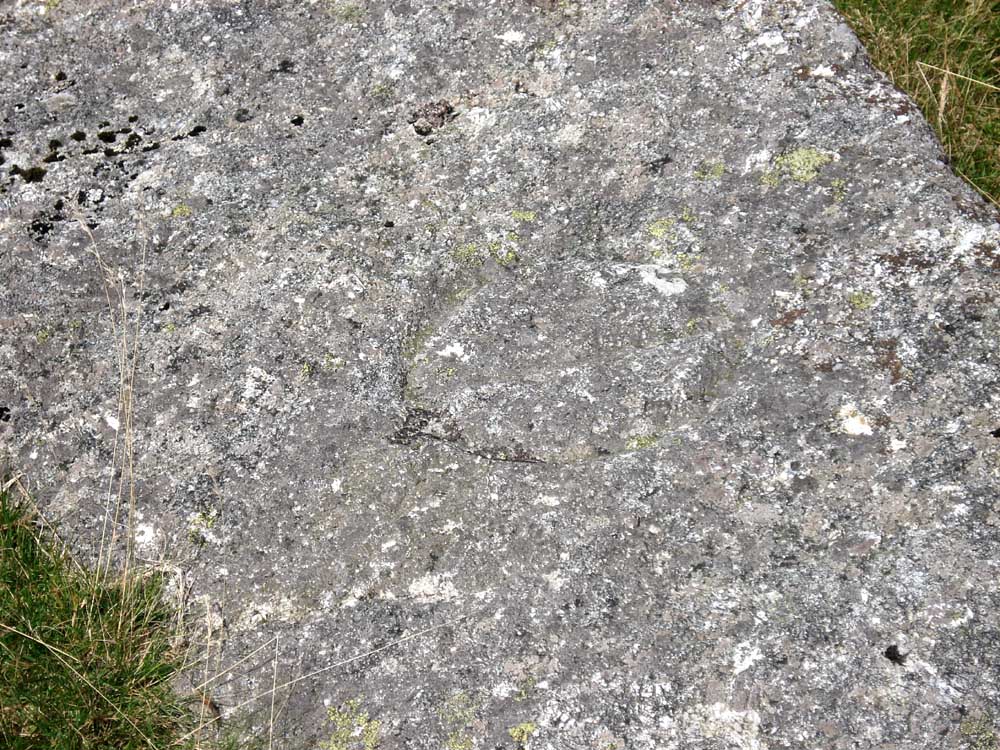 Curious circular design, divided across, in a flat stone at SX 54445 764+62 ± 5 metres.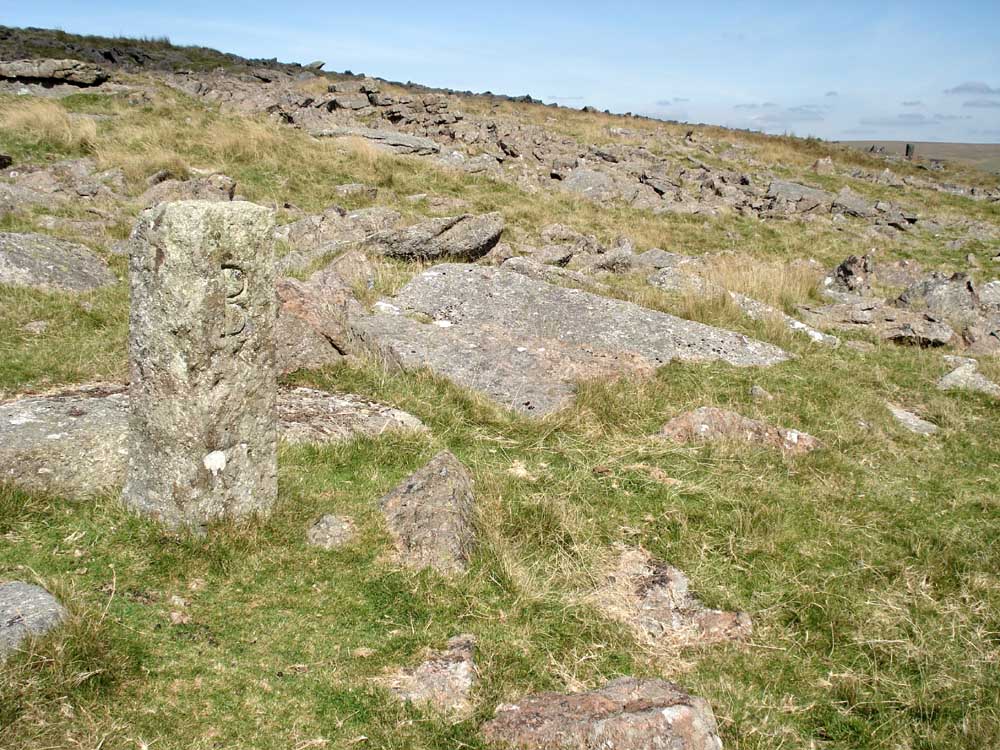 ..... the whole stone beside another "B" post.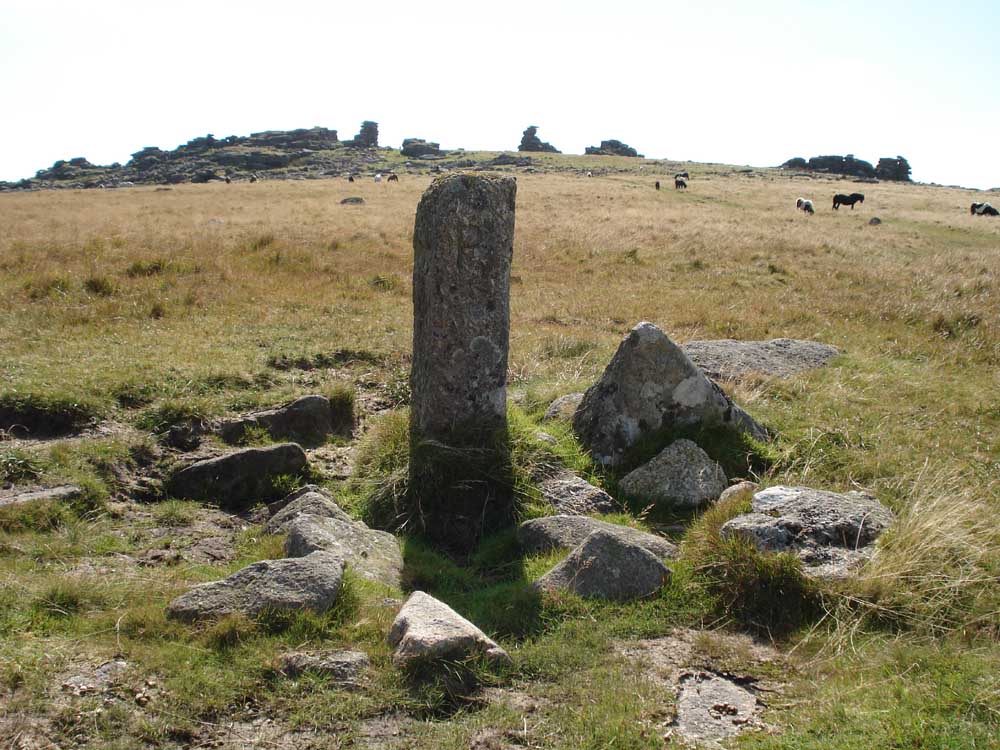 Another boundary stone on the way to Great staple Tor .....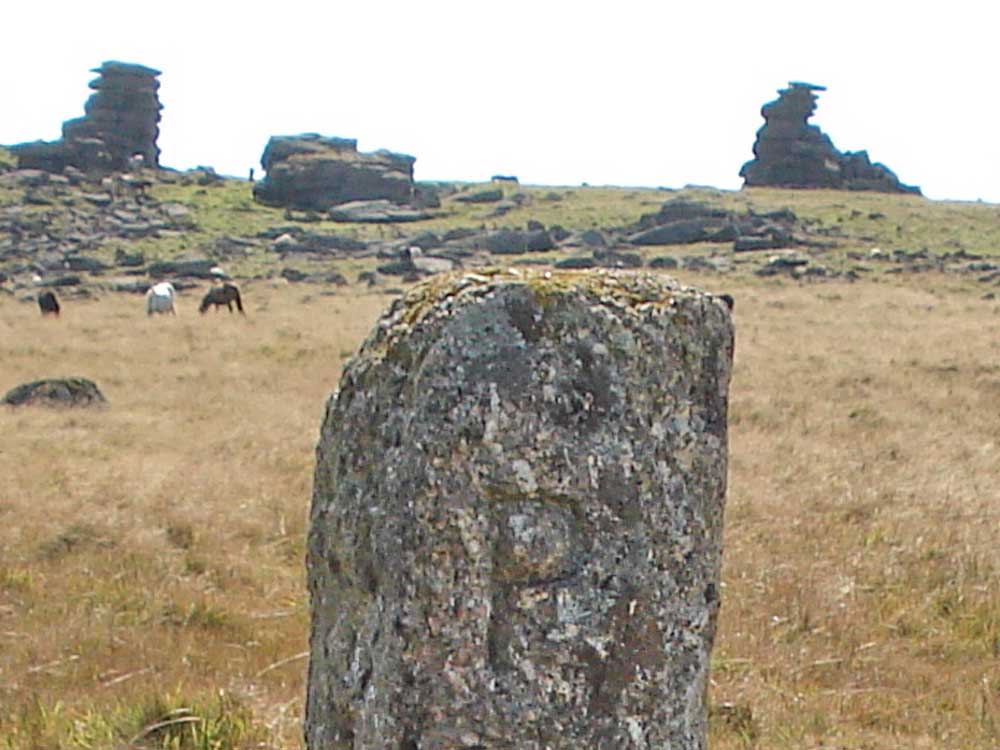 ..... marked "P" on one side, for Peter Tavy Civil Parish .....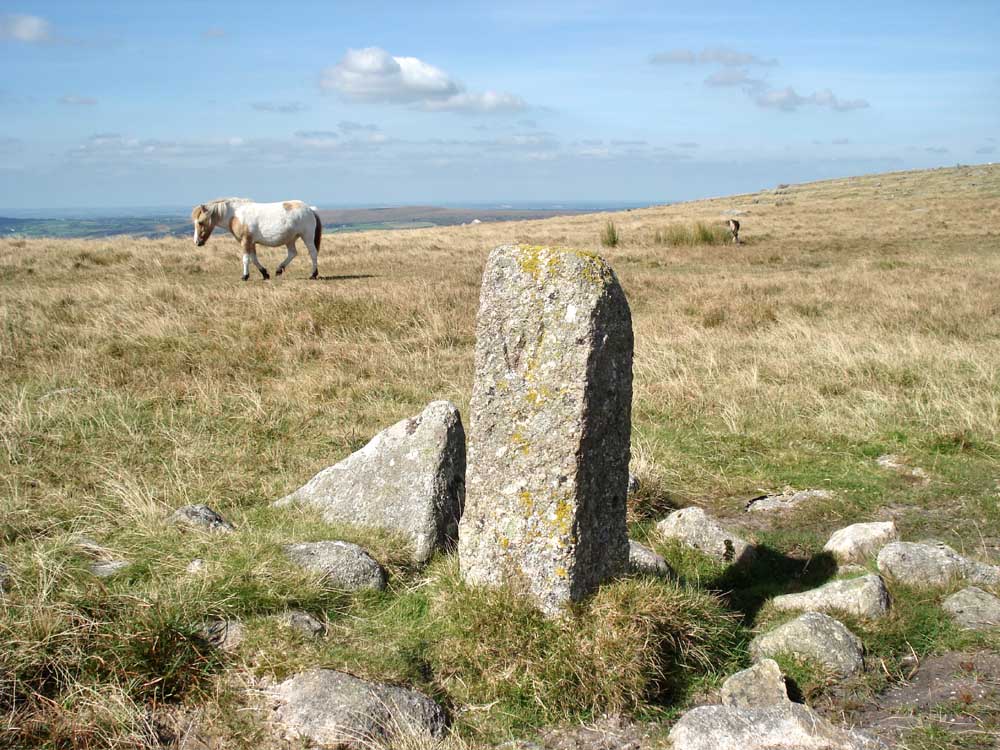 ..... and " on the reverse, for Whitchurch Civil Parish.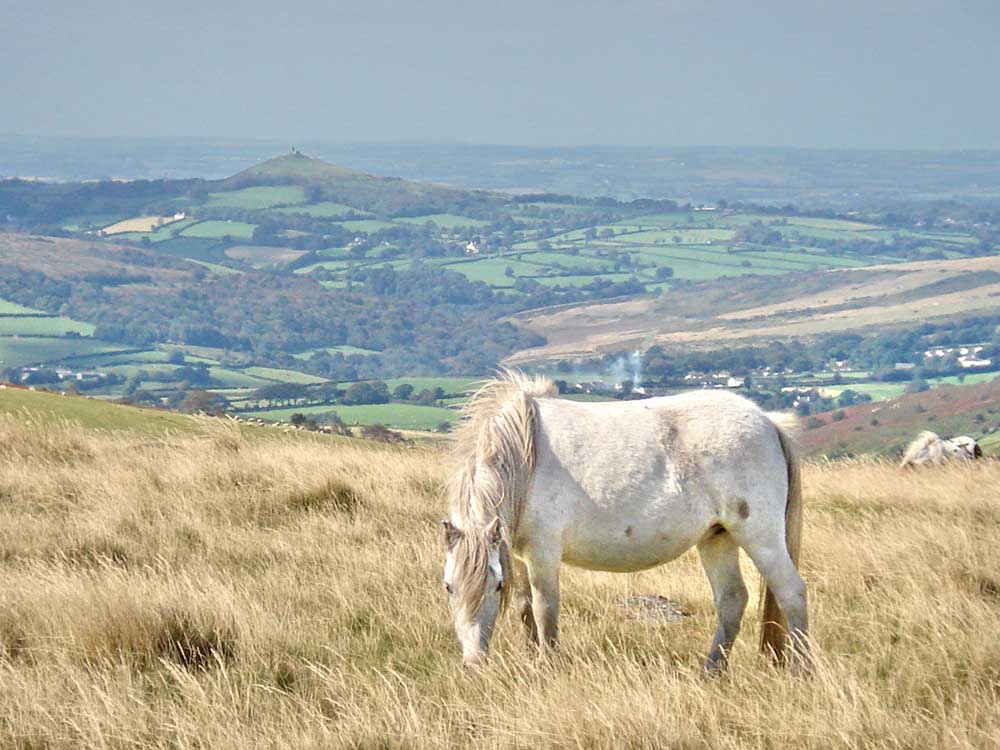 Zoomed view to Brent Tor.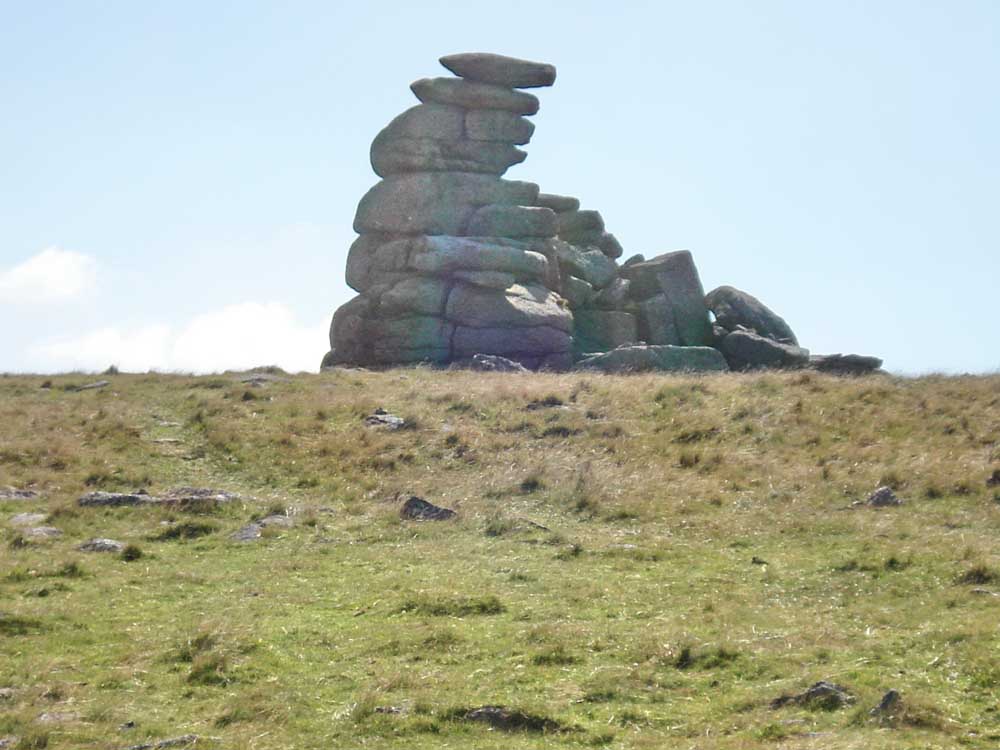 One of the granite stacks of Great Staple Tor, SX 54215 76056, elevation 455 metres (1492 feet).
Dartmoor CAM movie. TIPS .....

once viewing, make movie viewer "Full Screen"

click the loop or "continuous play" icon (if there is one)

press F11 to make more "Full Screen", remembering to press it again to regain Normal Screen.


Complete panorama at Great Staple Tor
File size: 2 MB
12 secs download on BT Broadband.
Plays for 28 secs. - beware of wind noise.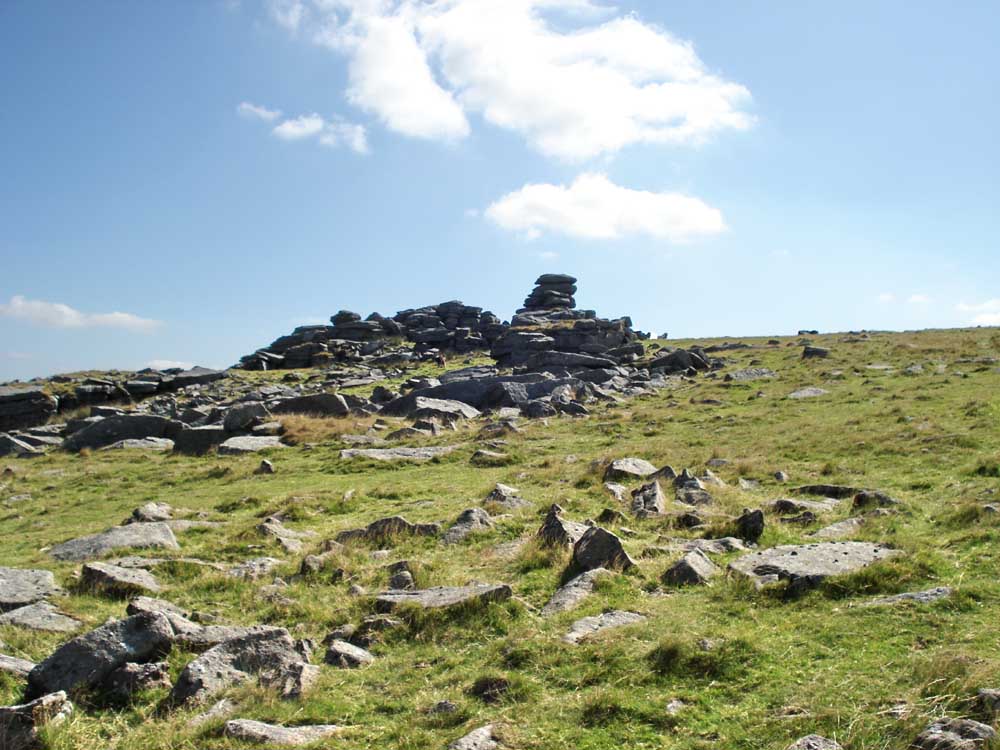 Approaching Great Staple Tor.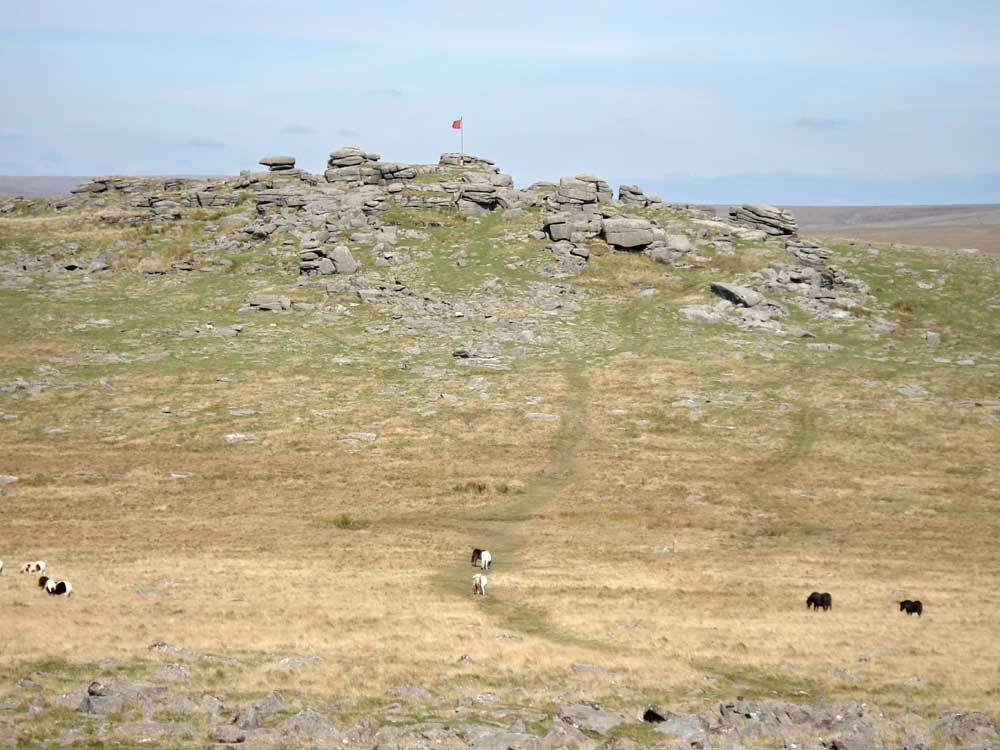 Looking back at Roos Tor.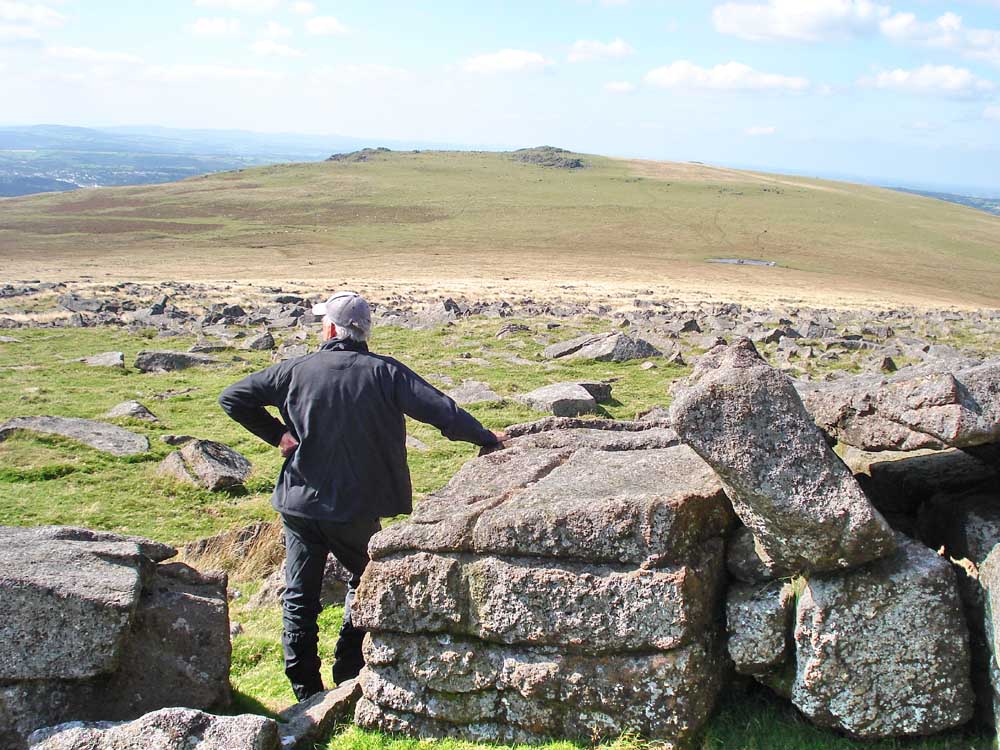 View from Great Staple Tor to Cox Tor at SX 530 761, elevation 442 metres (1450 feet).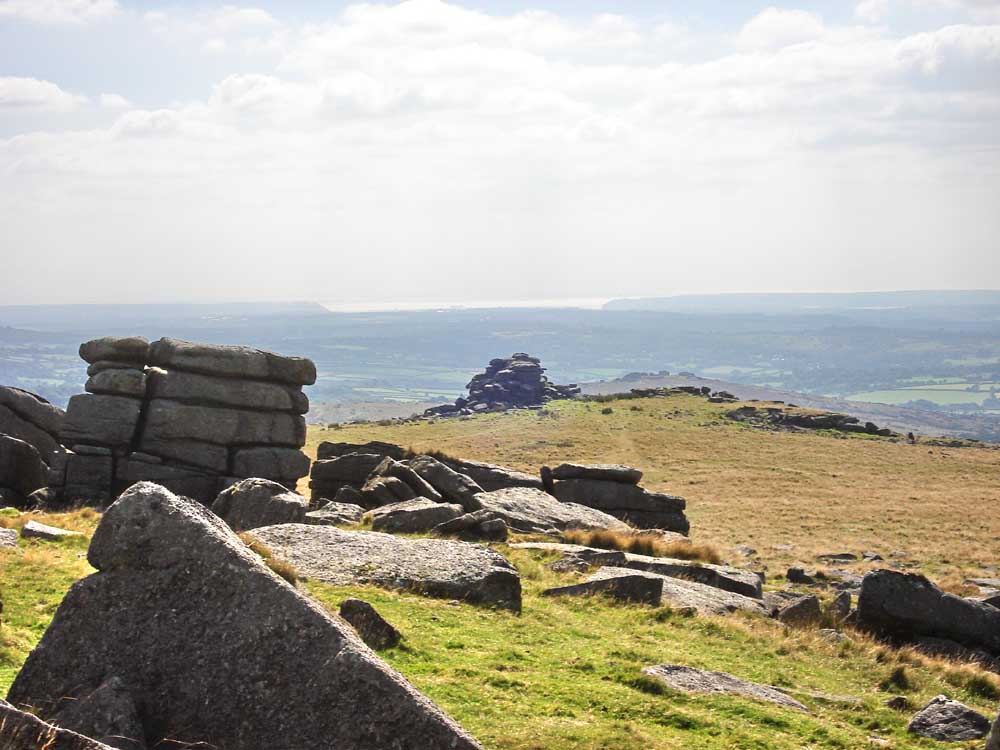 Plymouth Sound, from Great Staple Tor with Middle Staple Tor and Little Staple Tor in the distance.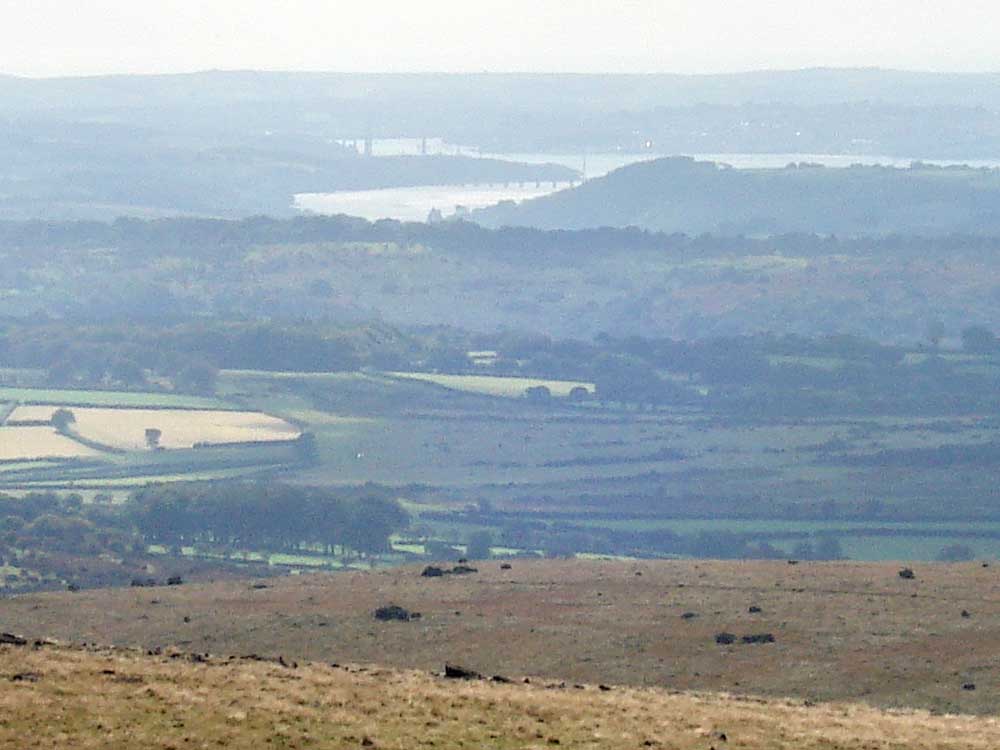 Tamar and Lyhner bridges, from Great Staple Tor.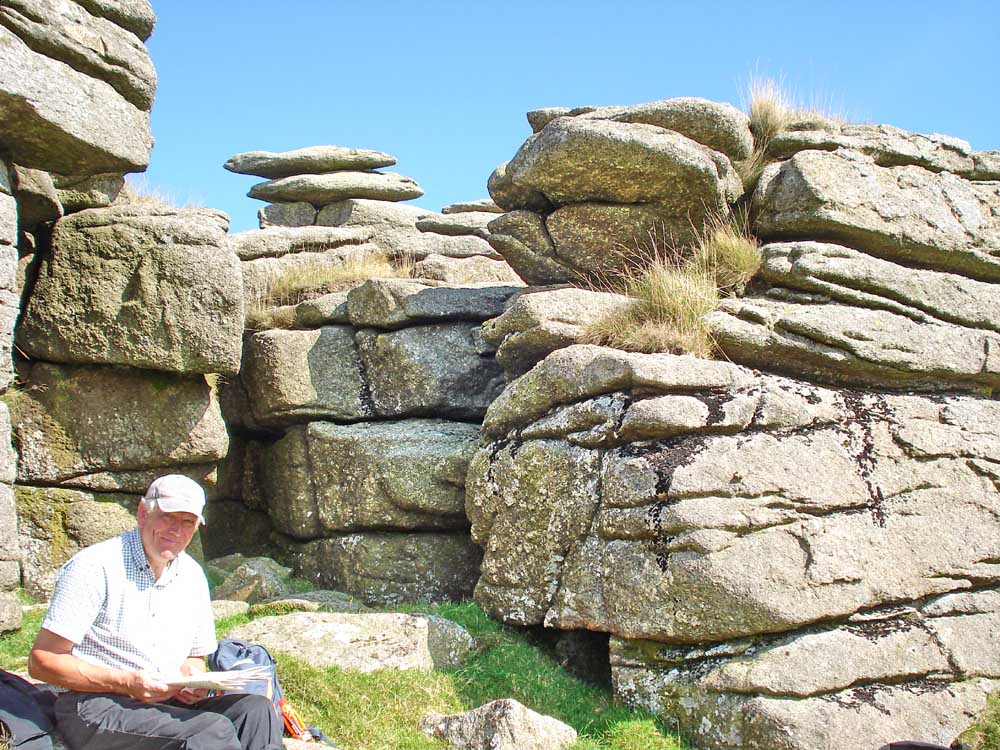 Lunch time at Great Staple Tor.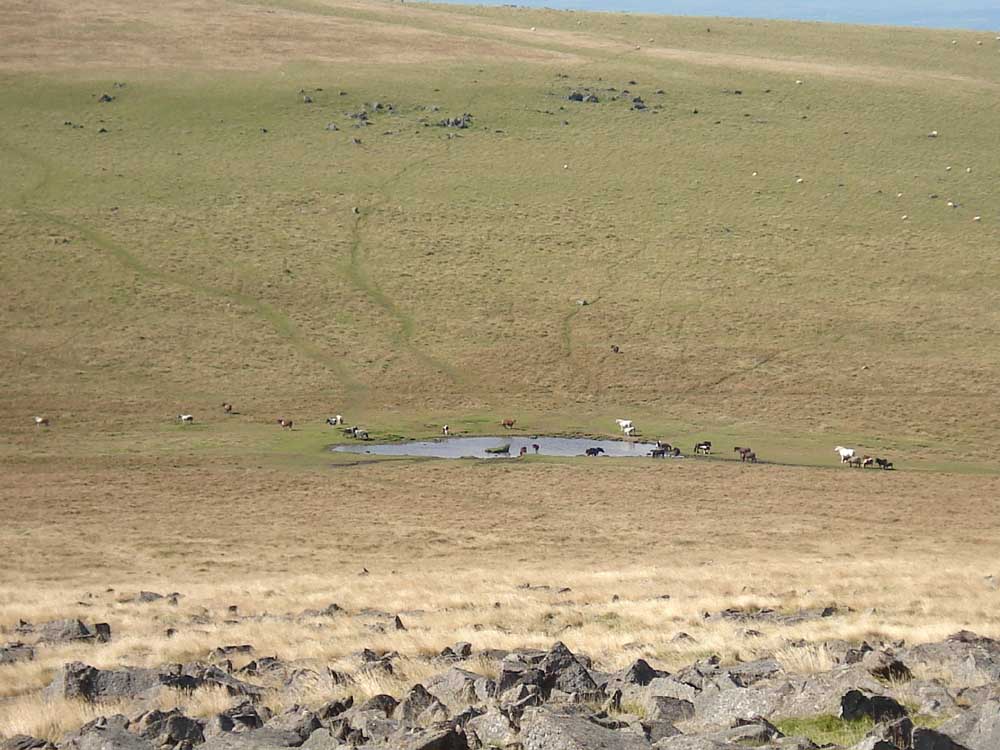 The pond between Great Staple and Cox Tors.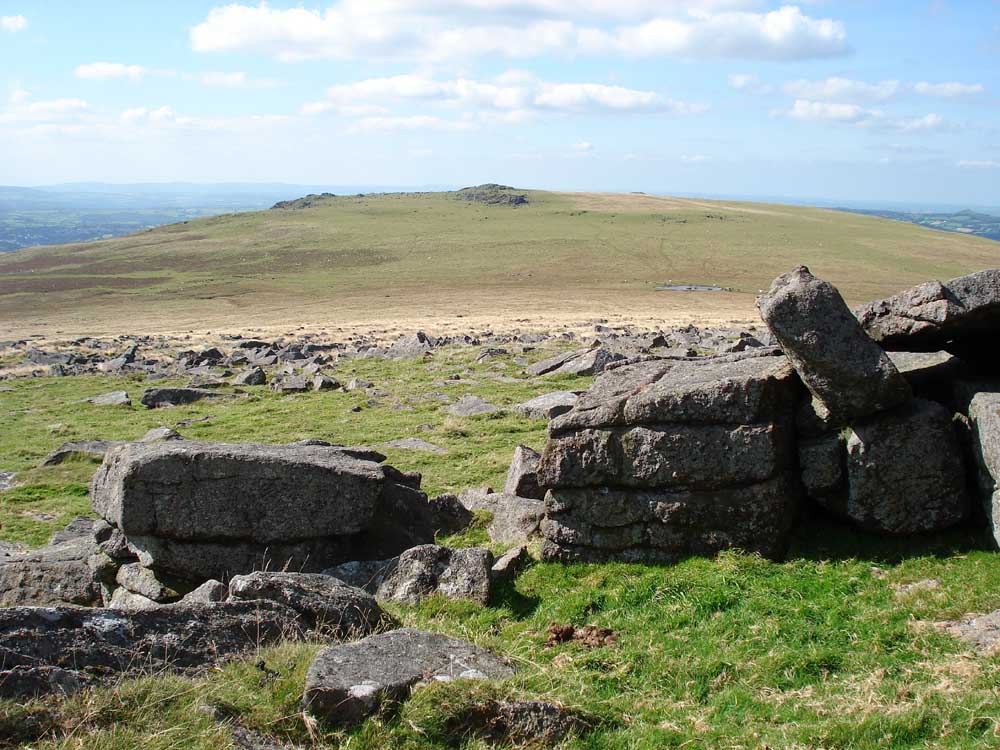 Another view to Cox Tor.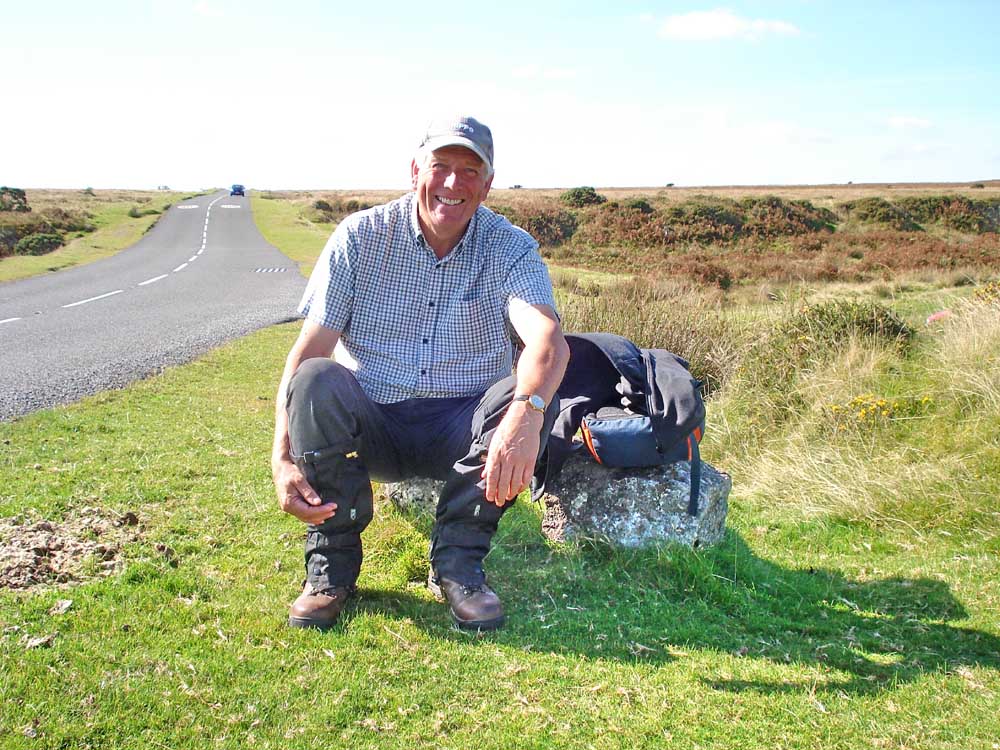 Back at the road, next stop .....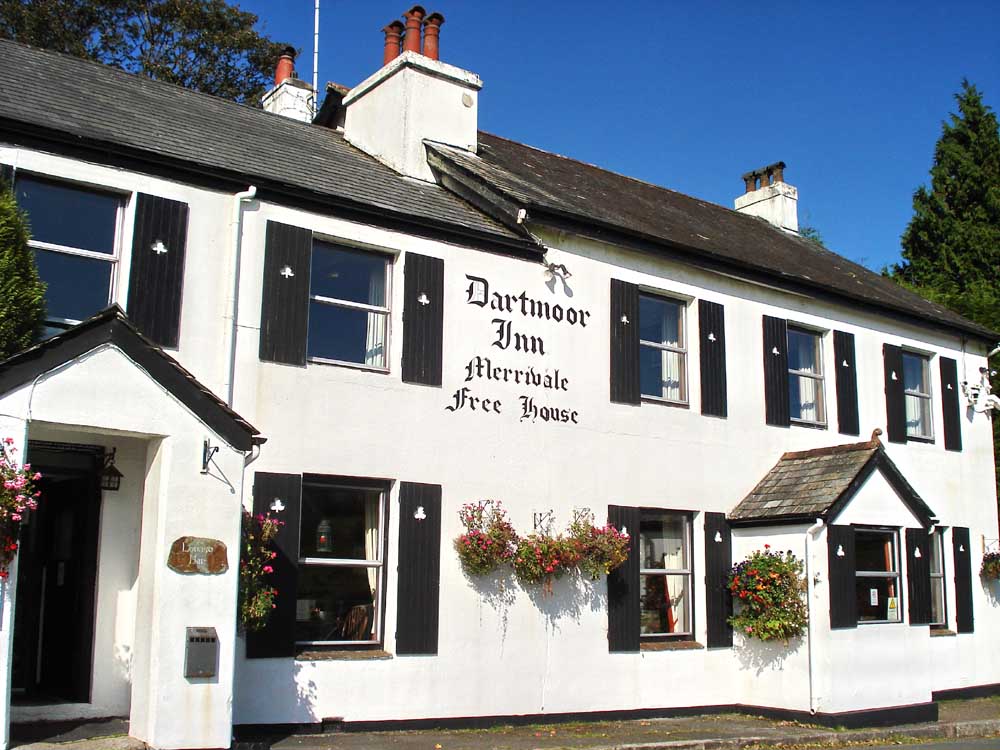 Dartmoor Inn, at Merrivale.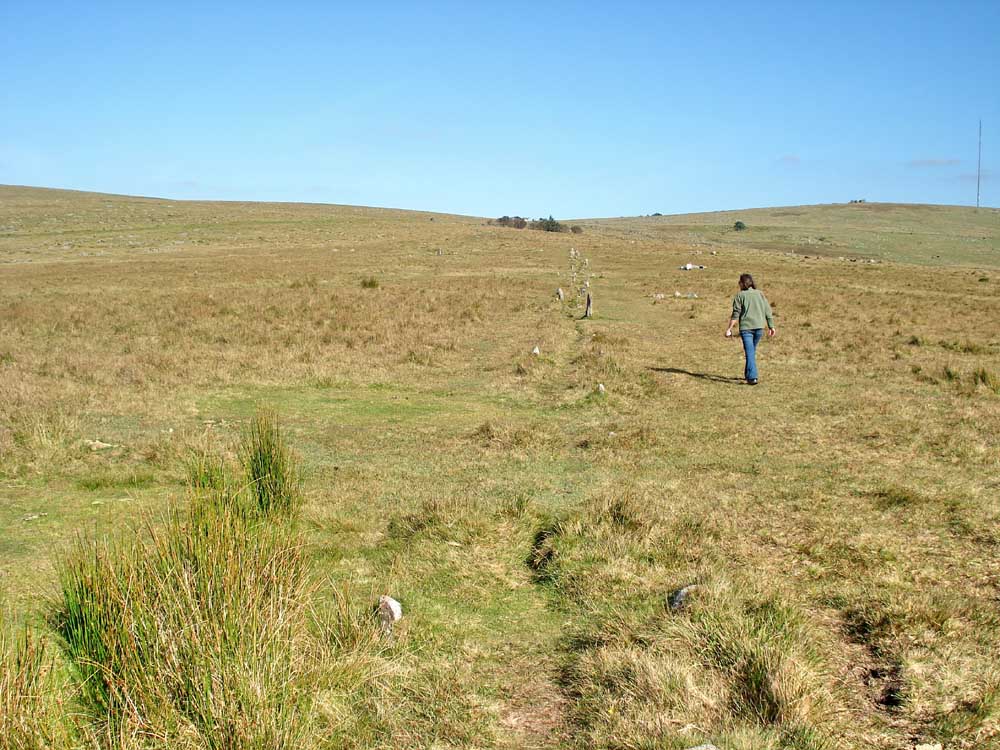 The main double stone row at Merrivale.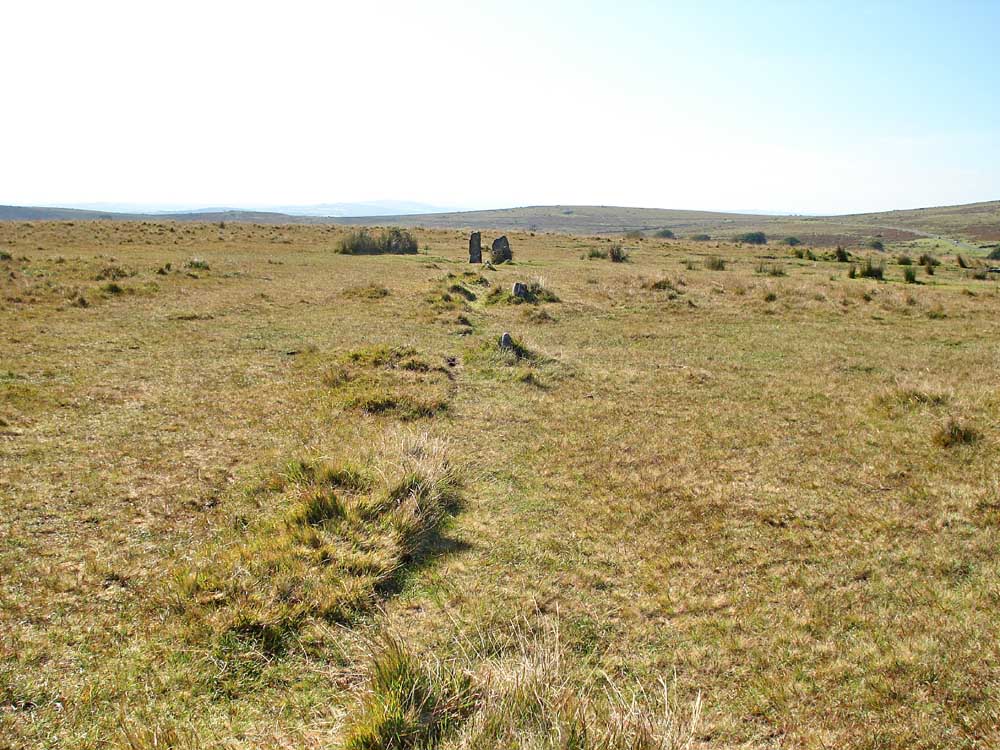 Looking west .....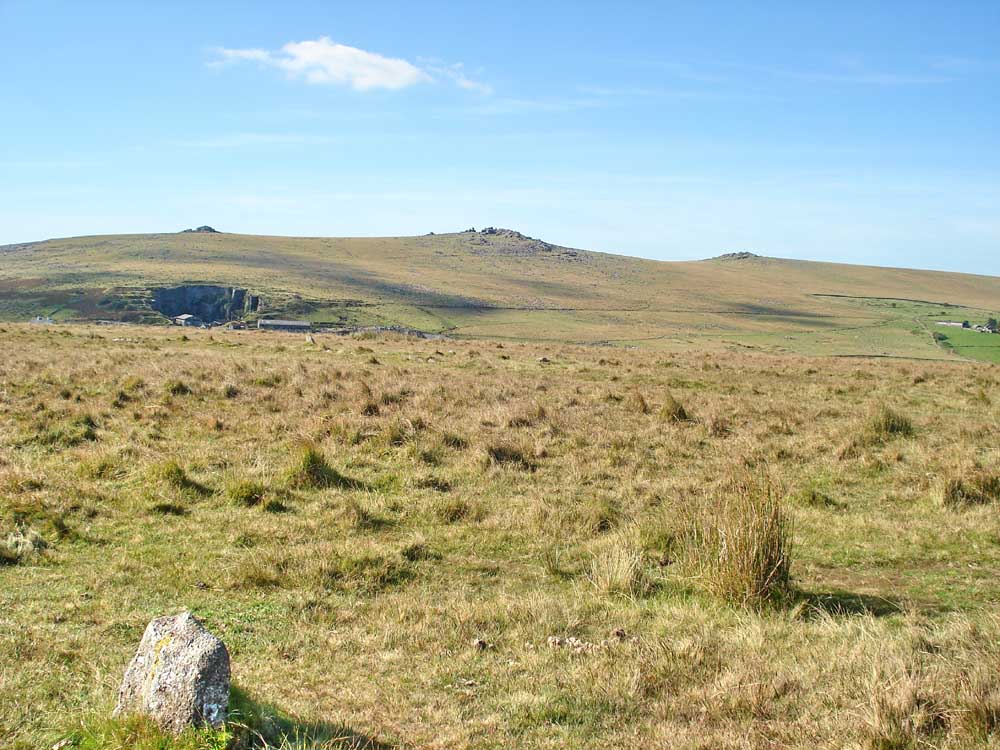 ..... turning right slightly to see Merrivale Quarry with Middle Staple Tor behind, Great Staple Tor towards the centre of the image with the notch where the sun sets at midsummer sunset, with Roos Tor to the right.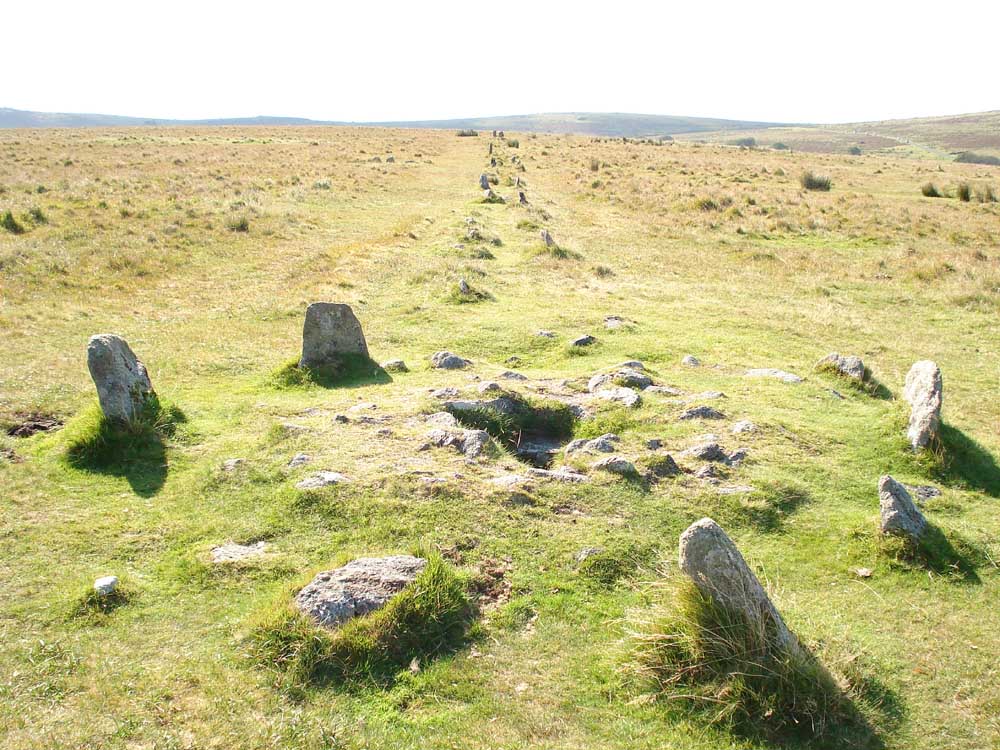 Looking west again with the cairn and cist in the centre of the row .....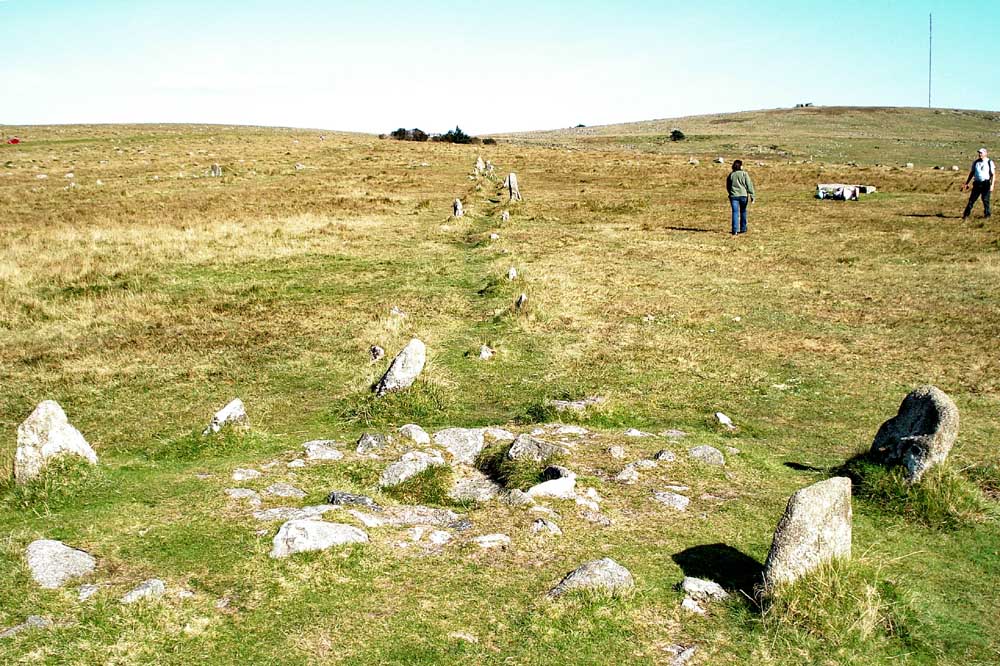 ..... and, finally, looking east towards the car park at Four Winds.
MAP: Blue = planned route - I forgot to start the GPS tracker, so no red route actually walked - but they would have deviated very little.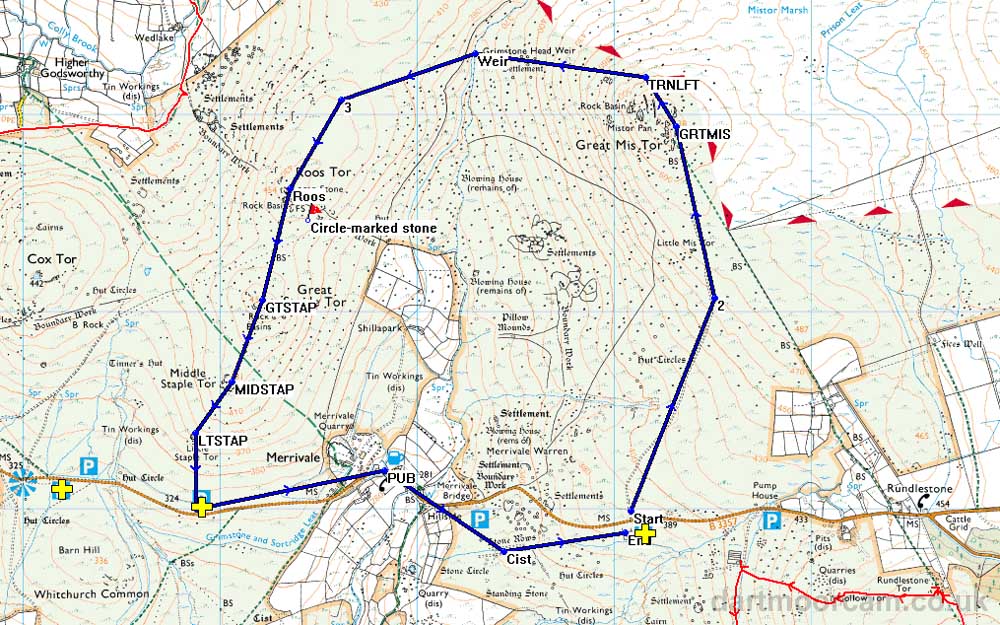 Ordnance Survey © Crown copyright 2005. All rights reserved. Licence number 100047373.
Also, Copyright © 2005, Memory-Map Europe, with permission.
Access to this walk was simple, using the Four Winds car park (the yellow cross symbol on the map with Start/End GPS labels nearby).
Statistics
Distance - 11.1 km / 6.9 miles by GPS odometer (10.29 km/6.40miles by pedometer, was it well calibrated .....)
Start ?10.54 am, Finish 4.10 pm, Duration 5 hr 14 min.
Moving average 3.5 kph / 2.2 mph; Overall average 2.1 kph / 1.3 mph.
The first page of this walk's photos etc. are here.
All photographs on this web site are copyright ©2007-2016 Keith Ryan.
All rights reserved - please email for permissions