This walk: 2008-12-10. Bedford Bridge car park (Horrabridge), Roborough Common - in the Walkhampton Valley, Magpie viaduct.
Walk details below - Information about the route etc.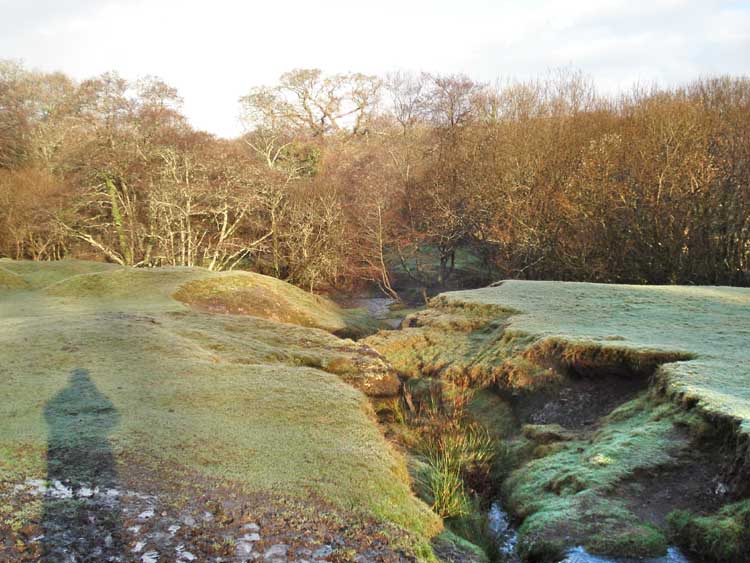 Near the car park, the frost is still on the ground to the right.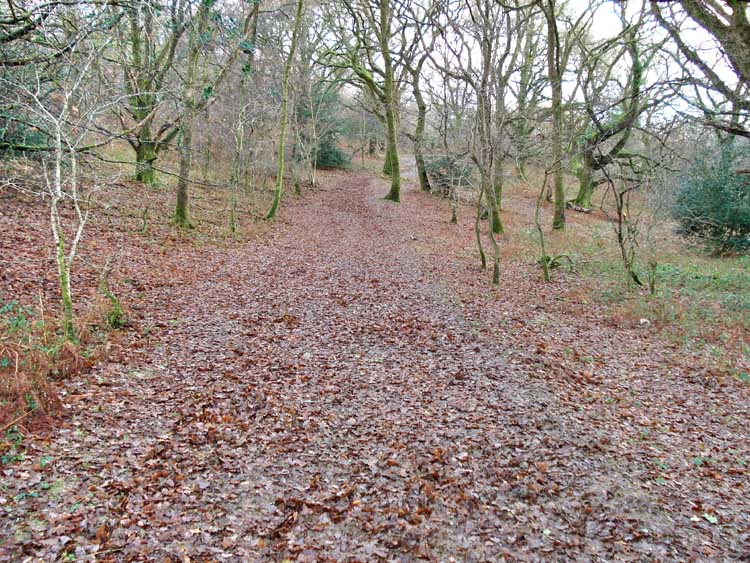 Early part of the track through the woods.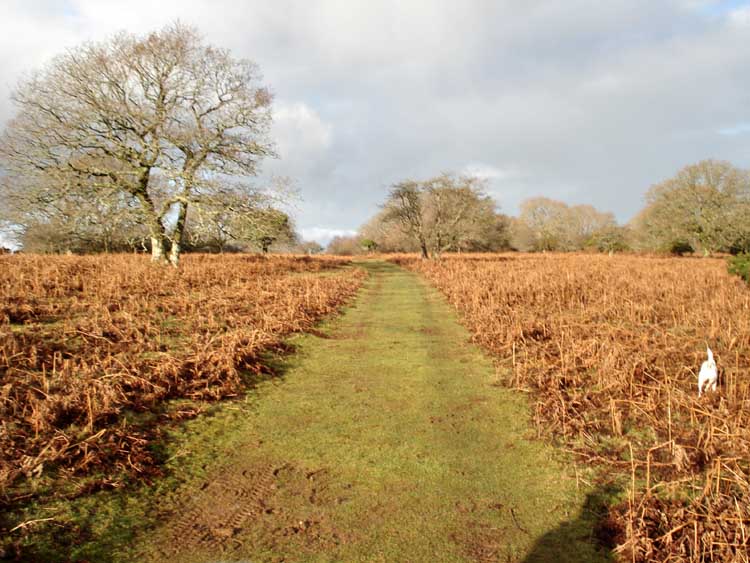 Up on the top of the common, through the bracken.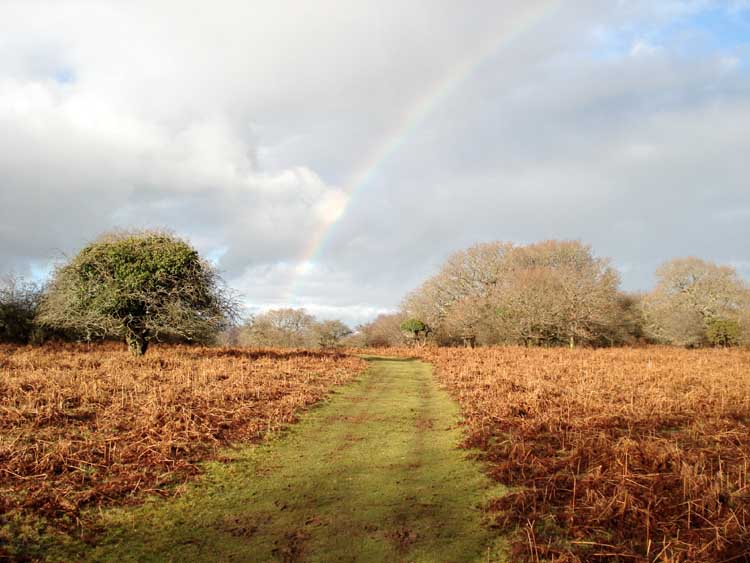 As previous photo a few moments later, after a rainbow appeared.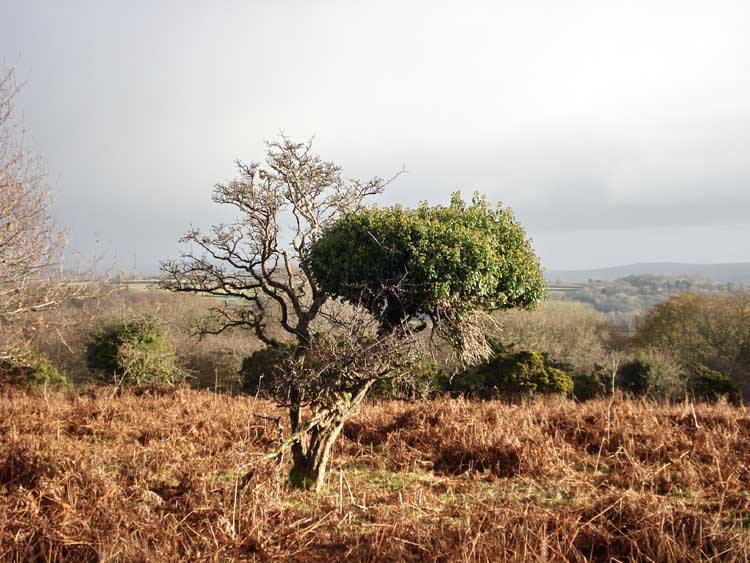 Almost an ivy tree!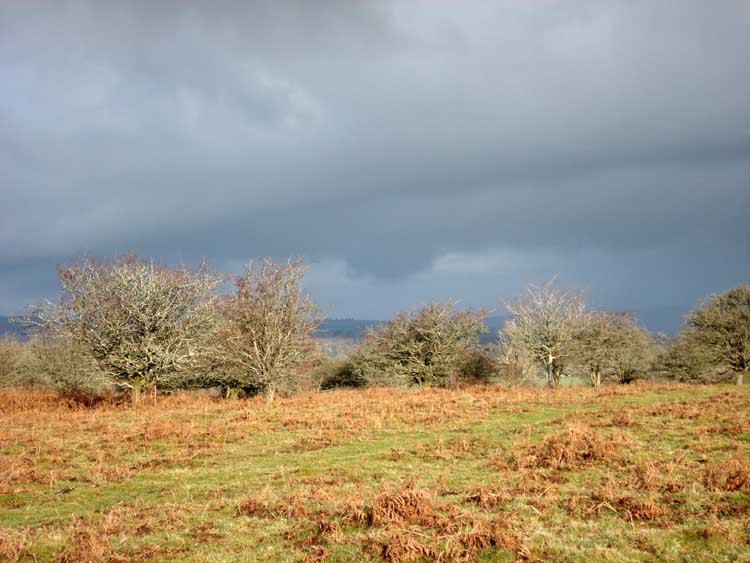 While the sun shone on us, there was a black sky to the east - is it snow?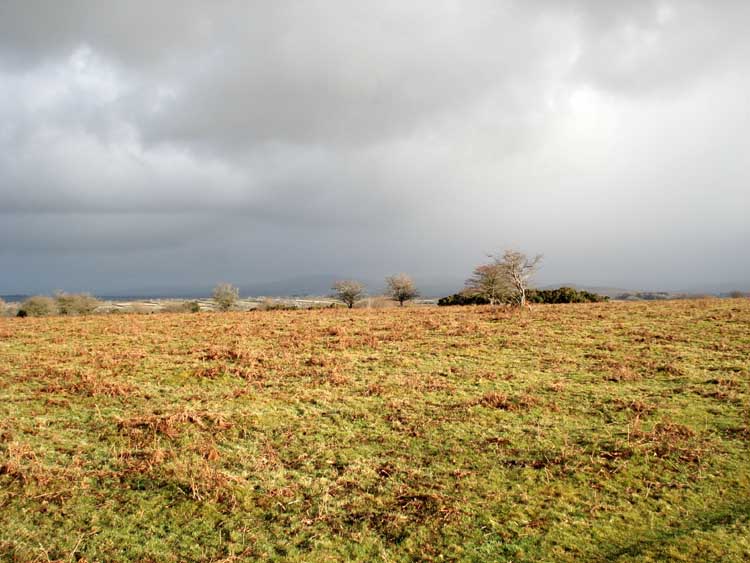 Similar to the previous photo.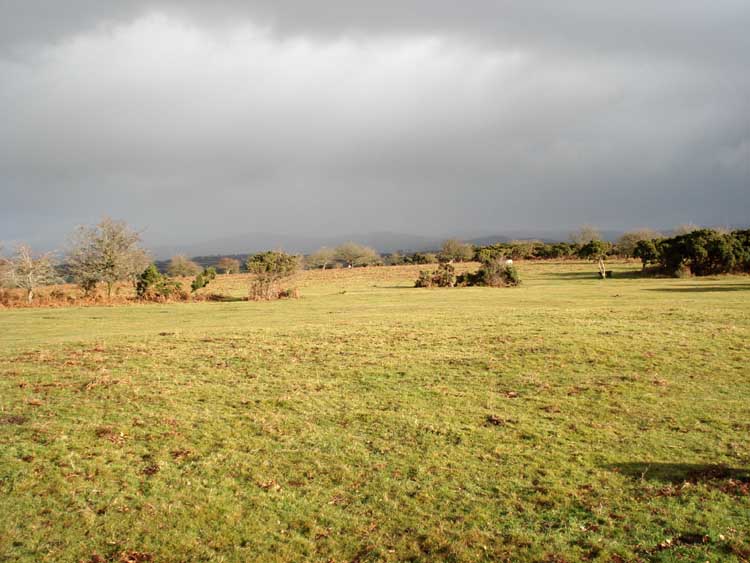 Whatever is coming down, it is getting closer. It was rain!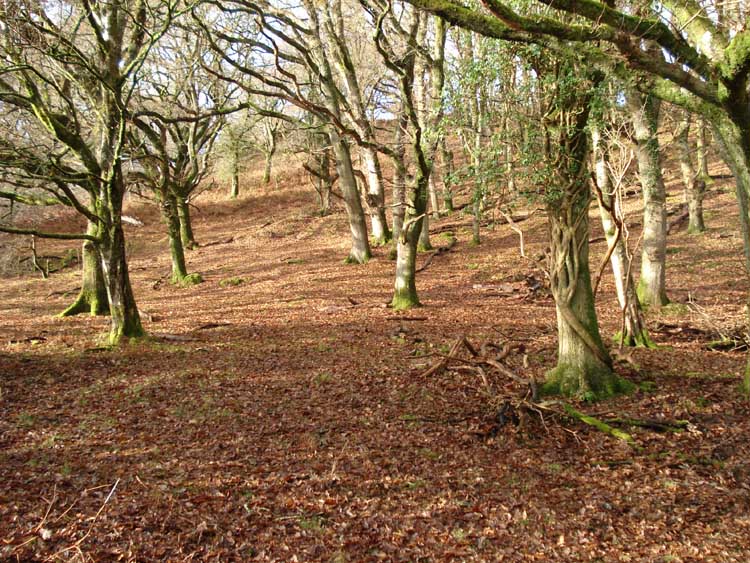 Another woods scene.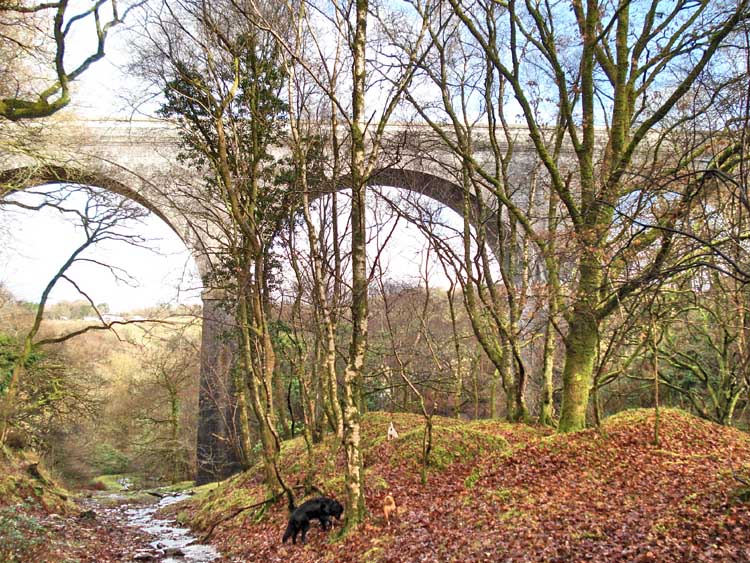 First view of the Magpie viaduct.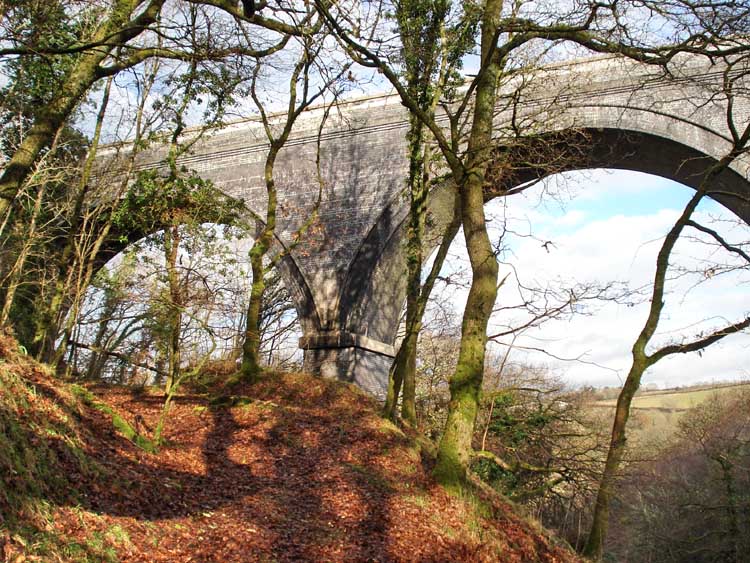 Ditto.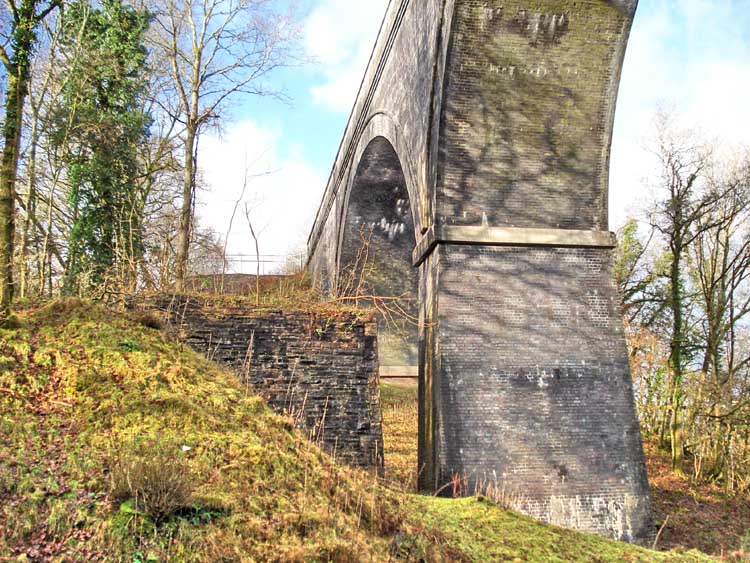 Another view of the viaduct with one of the original Brunel piers to the left from the original railway.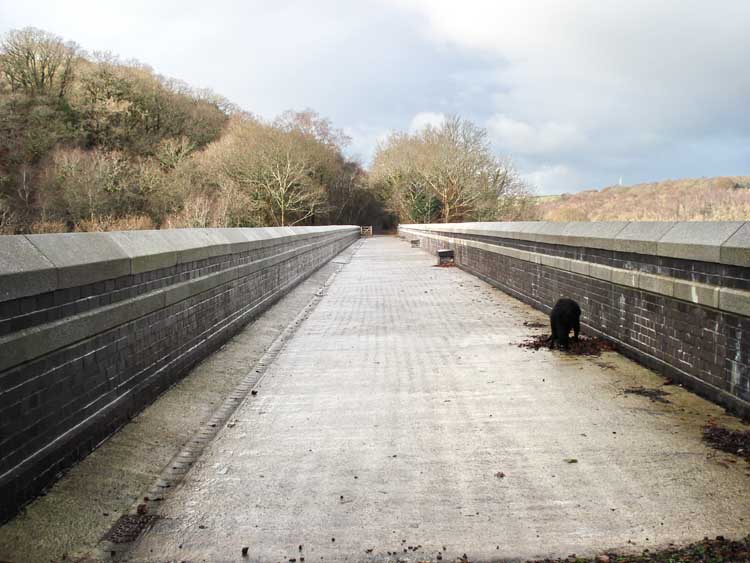 Looking across the recently renovated viaduct, part of Drake's Trail (more links here).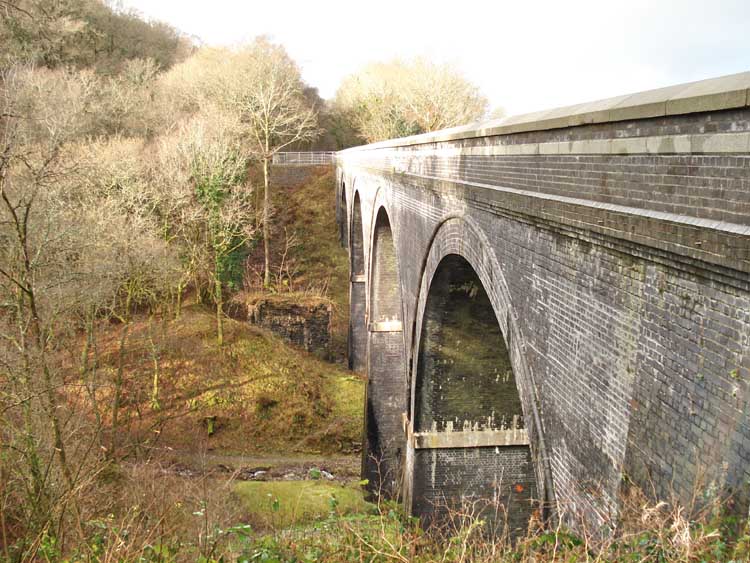 Looking along the viaduct from the end 'belvedere'.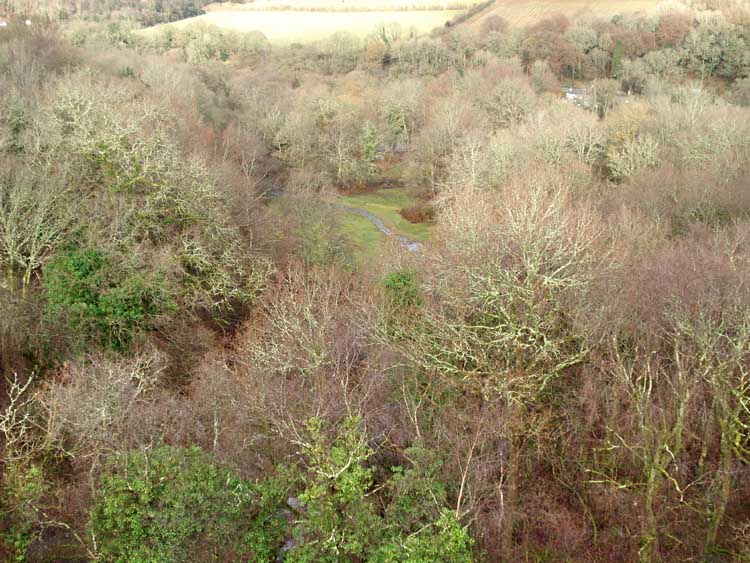 View to the east looking down from the viaduct.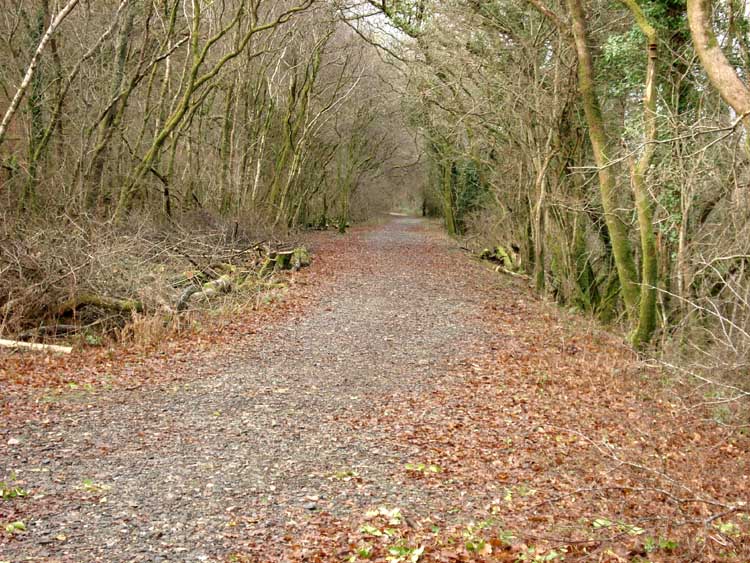 Looking along the old railway track.
Red = GPS satellite track of the actual walk.
The red line is the route actually walked: it deviates sometimes from the blue lines to avoid obstacles such as thick bracken, gorse, bogs or clitter, and often to use paths or animal tracks that are not on the map. It may also be shorter than the planned (blue) route if the walk is curtailed for some reason.
NB - There is a slight locational mis-match in this red track in that it should show a straight line across the viaduct, between the P symbol and the blue "70" on the map. blue "70" on the map.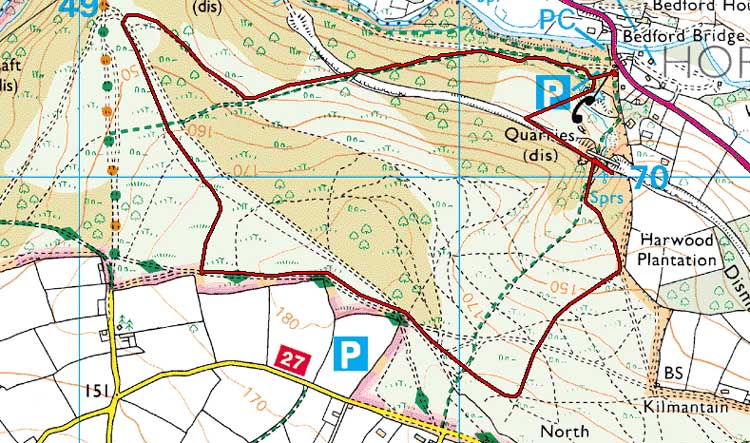 Reproduced from Dartmoor OS Explorer map 1:25 000 scale by permission of Ordnance Survey
on behalf of The Controller of Her Majesty's Stationery Office.
© Crown copyright. All rights reserved. Licence number 100047373.
Also, Copyright © 2005, Memory-Map Europe, with permission
The roads via Yelverton and Horrabridge are main roads. Parking was at the P symbol on the map where a large car park is located on the left of the road just before the bridge where it crosses the River Walkham en route to Tavistock.
Statistics
Distance - 4.7 km / 2.8 miles.
Start 10.00 am, Finish 12.00 pm, Duration 2 hr 00 min.
Overall average 2.28 kph / 1.4 mph.
All photographs on this web site are copyright ©2007-2016 Keith Ryan.
All rights reserved - please email for permissions
Sister web sites
Dartmoor Tick Watch
The Cornish Pasty - The Compleat Pastypaedia