This walk: 2009-10-29. Sharpitor, Leather Tor, North Hessary Tor, TV transmitter, Burrator Reservoir boundary stone, Sheeps Tor, Longstone Manor, cider kieves, cider press, wind strew (raised threshing floor), Down Tor.
Also, see 18 March 2009 for a similar walk by the reservoir.
Walk details below - Information about the route etc.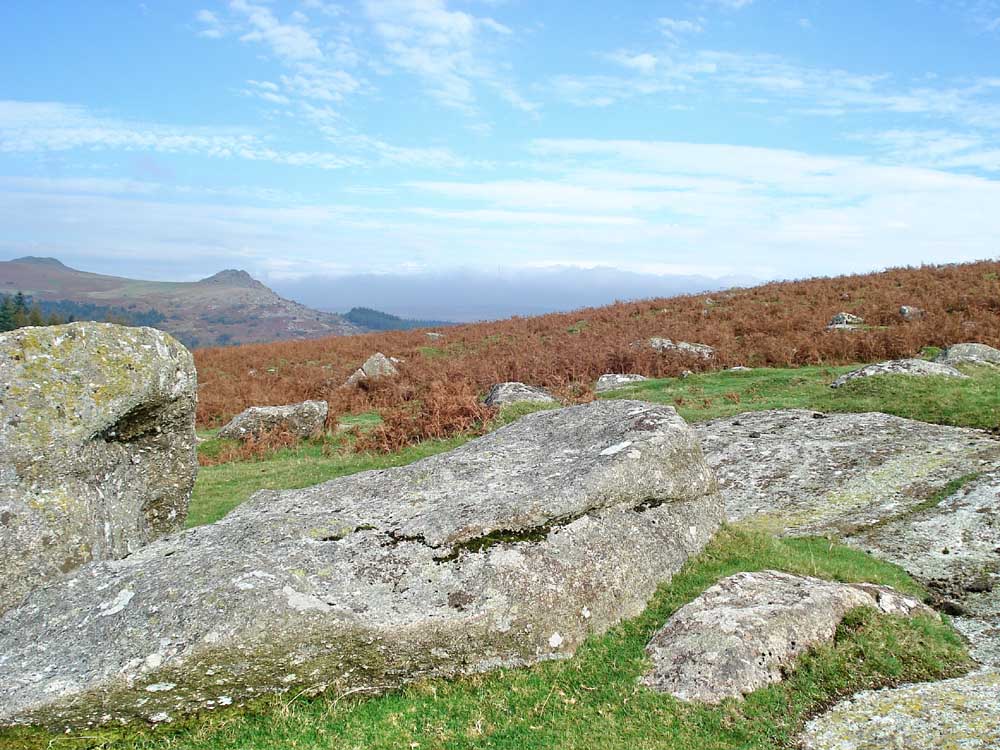 Sharpitor (left) and LeatherTor, looking towards North Hessary Tor with the TV transmitter just visible above the cloud , seen in the next photo in detail ......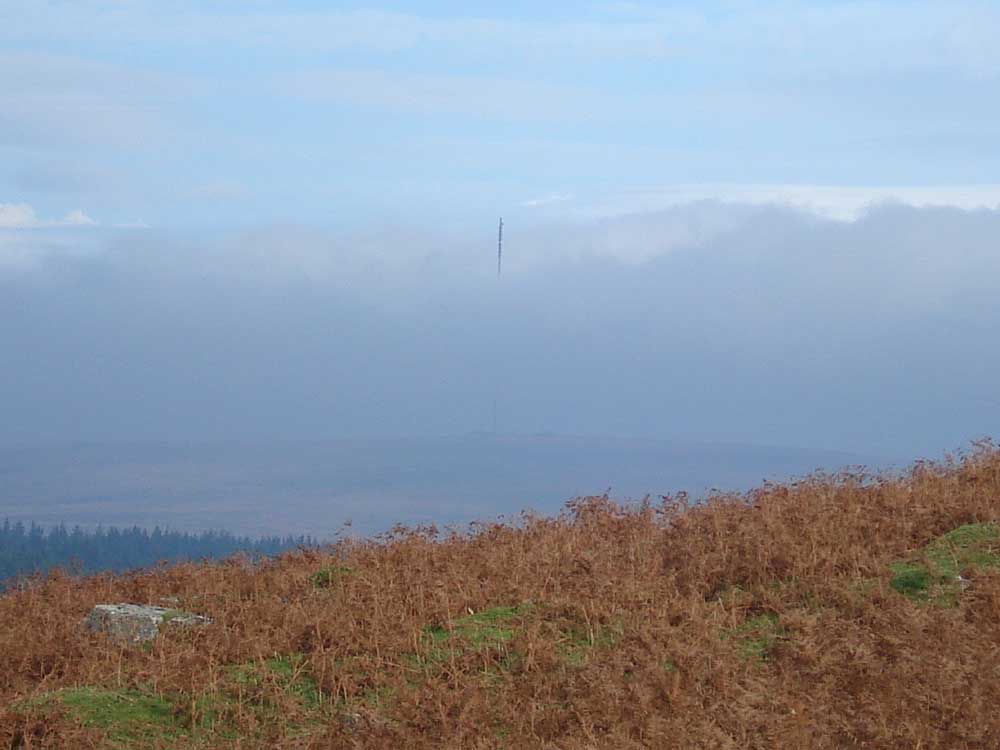 ..... TV transmitter above the cloud, an unusual view.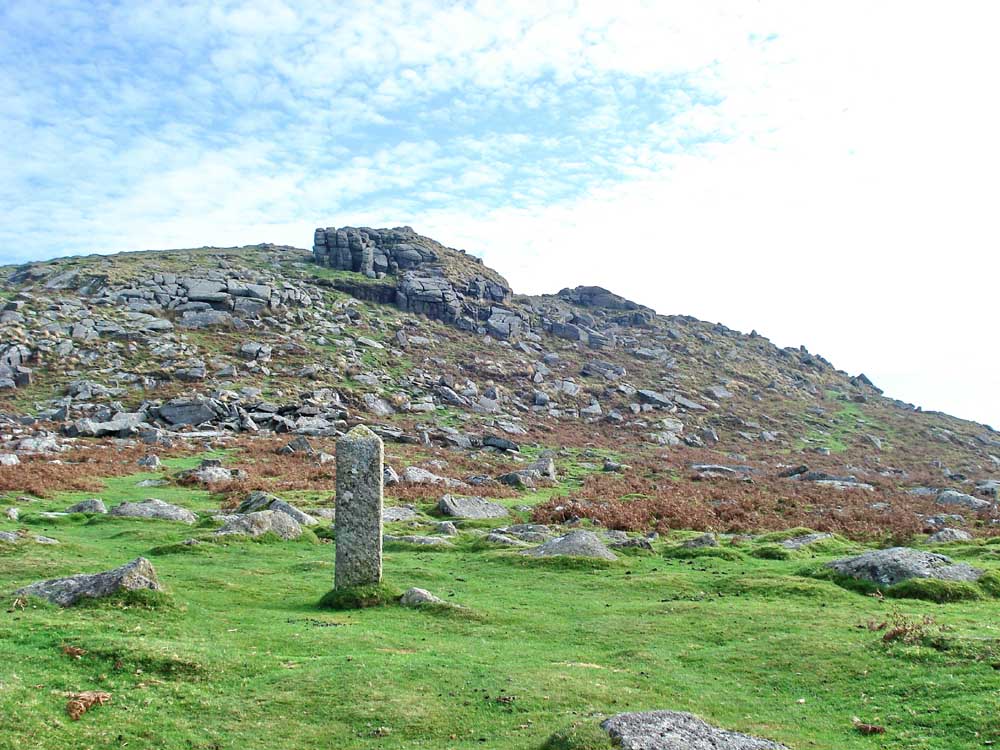 Sheeps Tor, with a Burrator Reservoir PCWW 1917 catchment area boundary stone.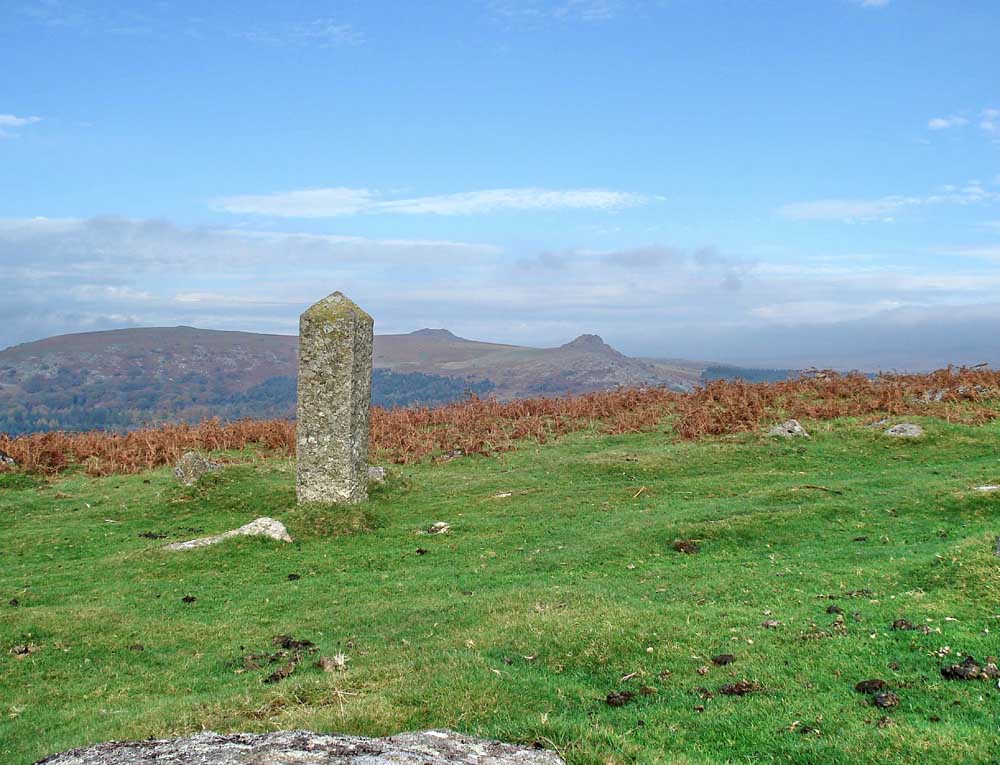 The same boundary stone with Sharpitor and Leather Tor in the distance.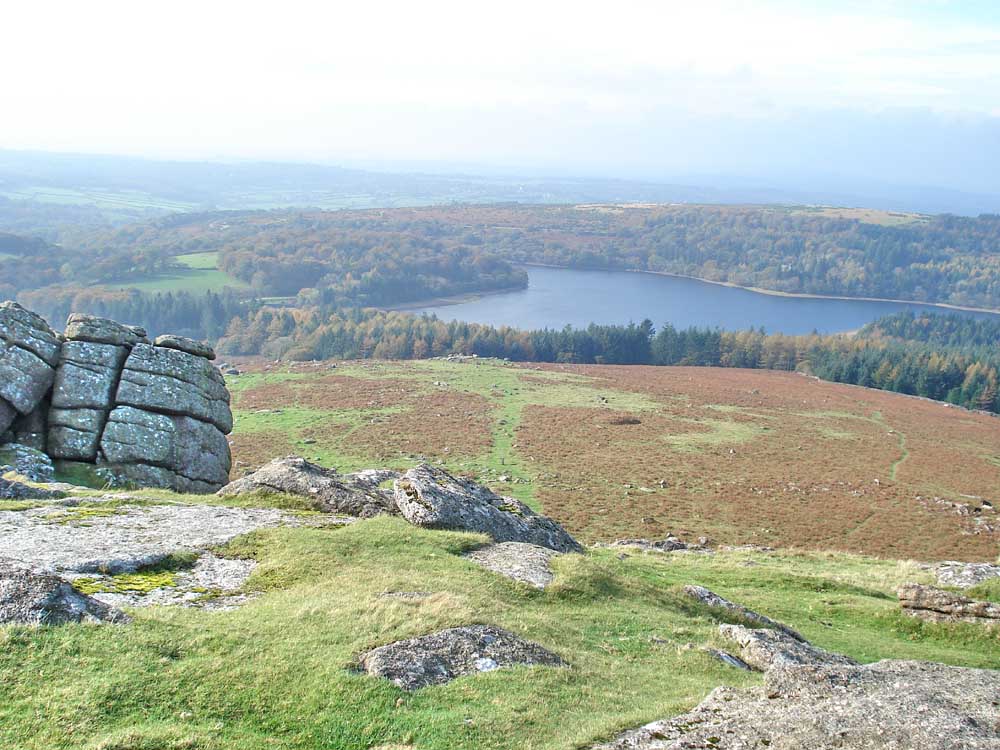 Burrator Reservoir from the flanks of Sheeps Tor.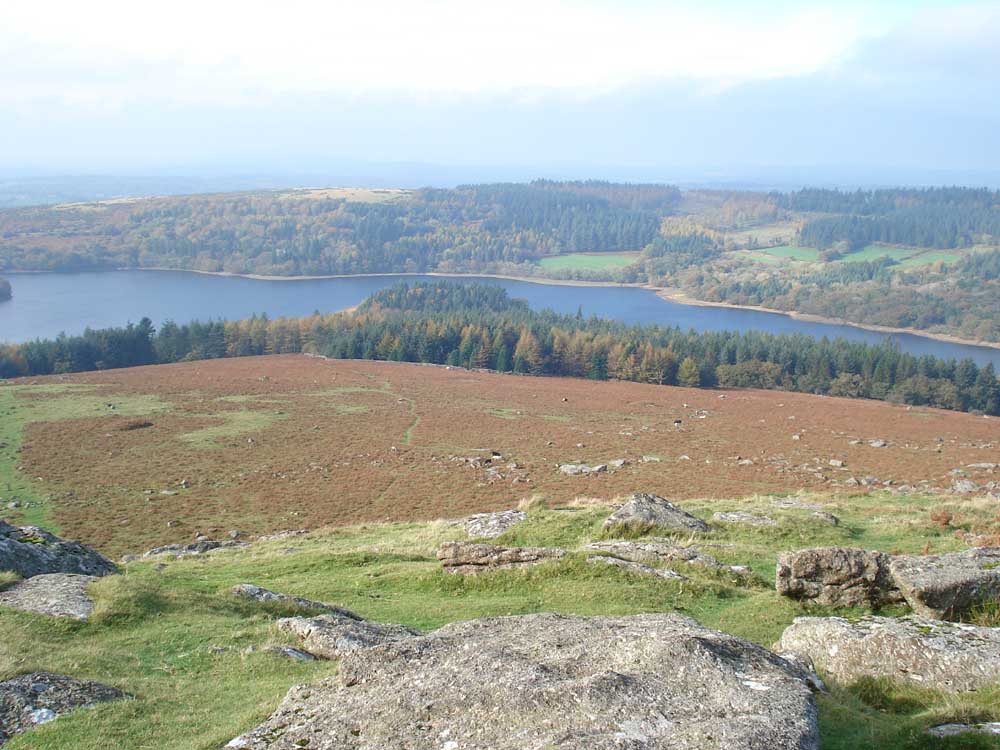 Burrator Reservoir .....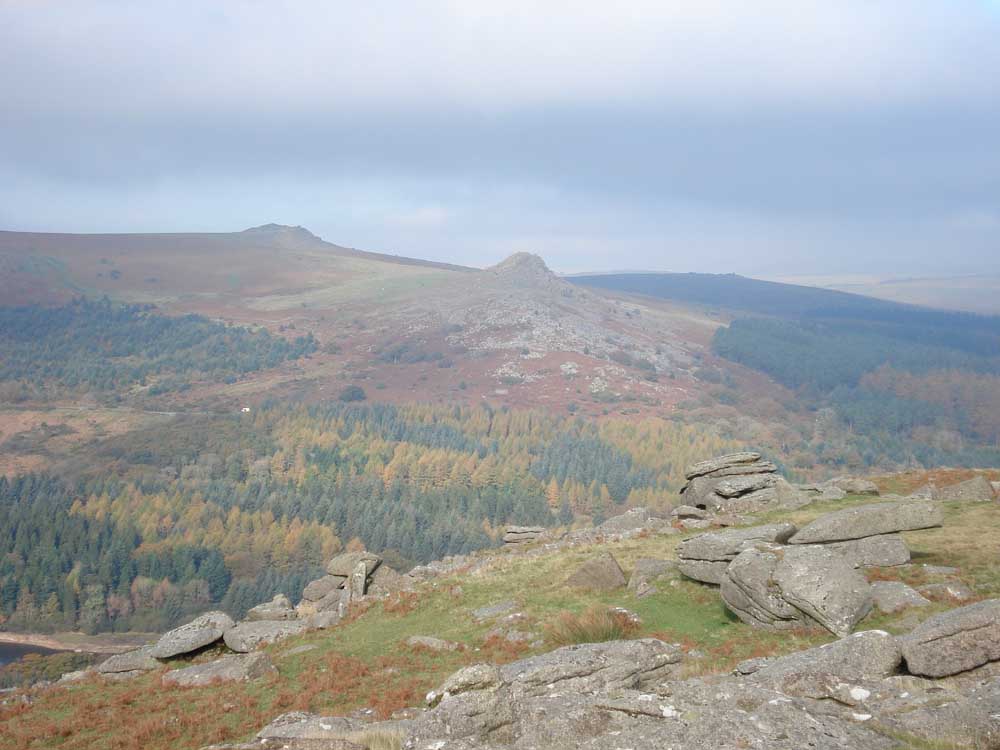 Zoomed view to Sharpitor and Leather Tor, for the autumn colours.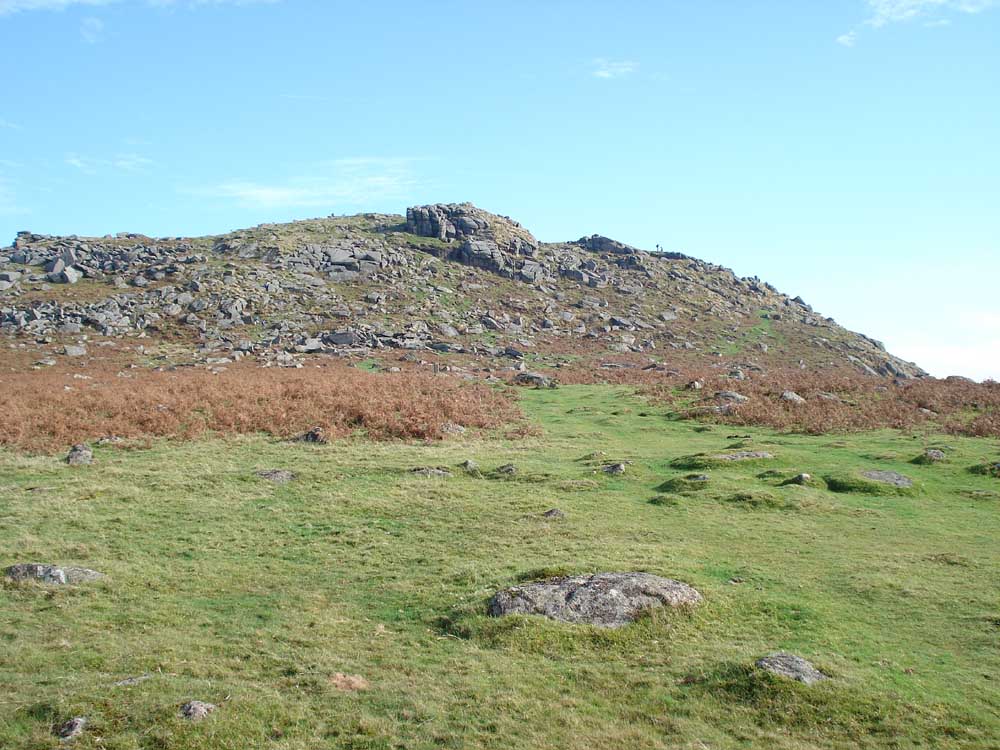 Looking up at Sheeps Tor.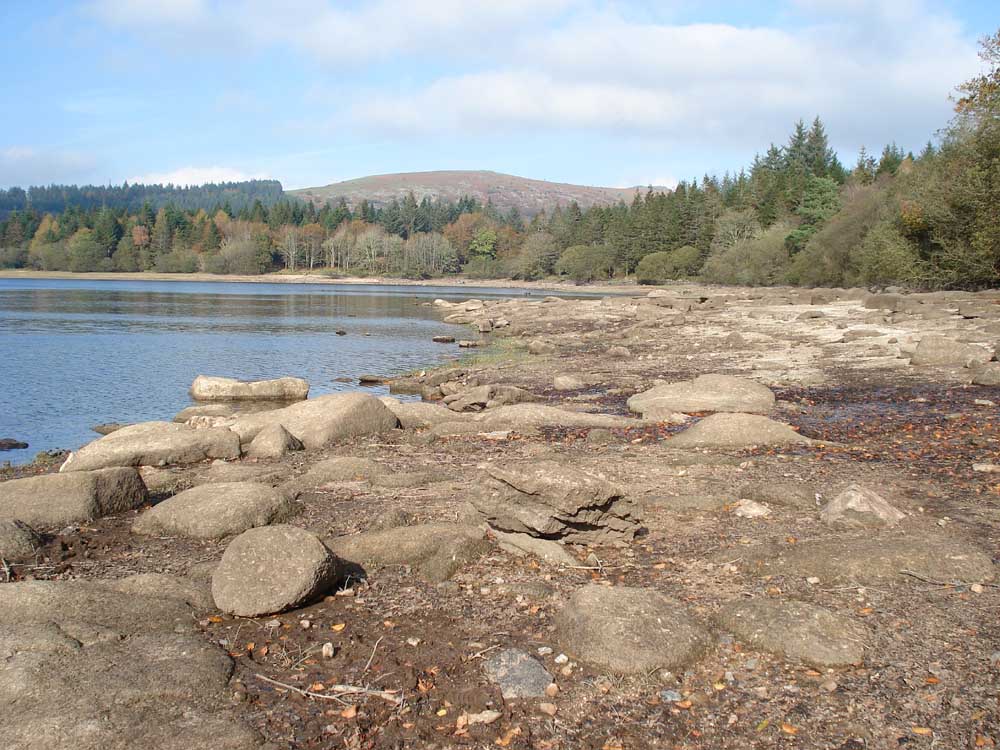 A view along the eastern shore of the reservoir.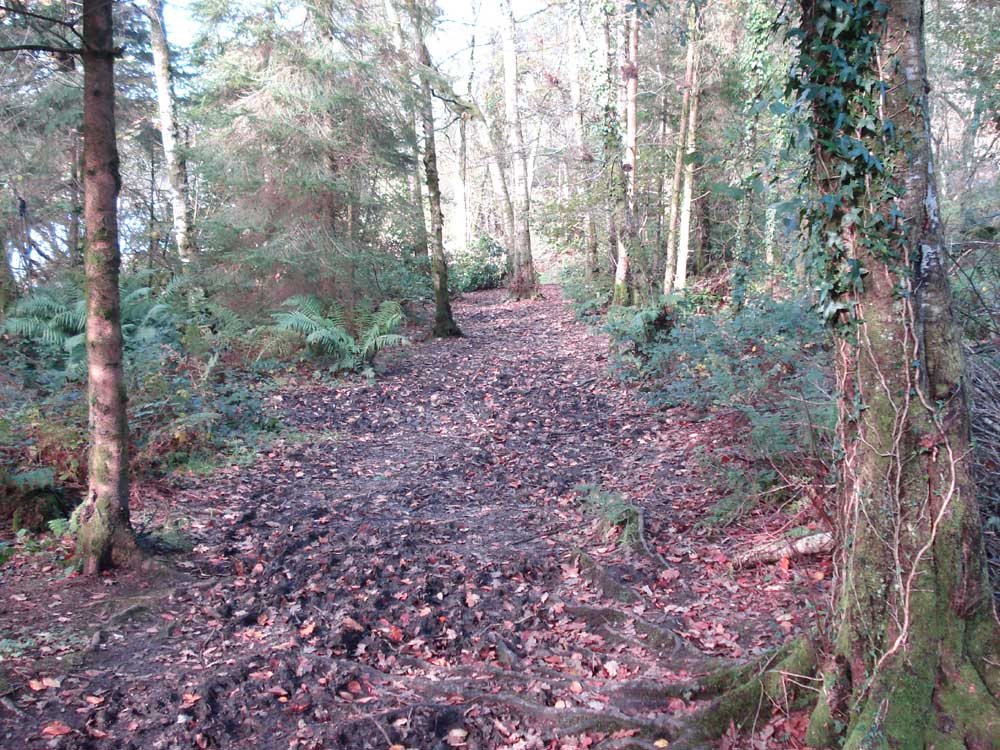 In the trees along the shore of the reservoir.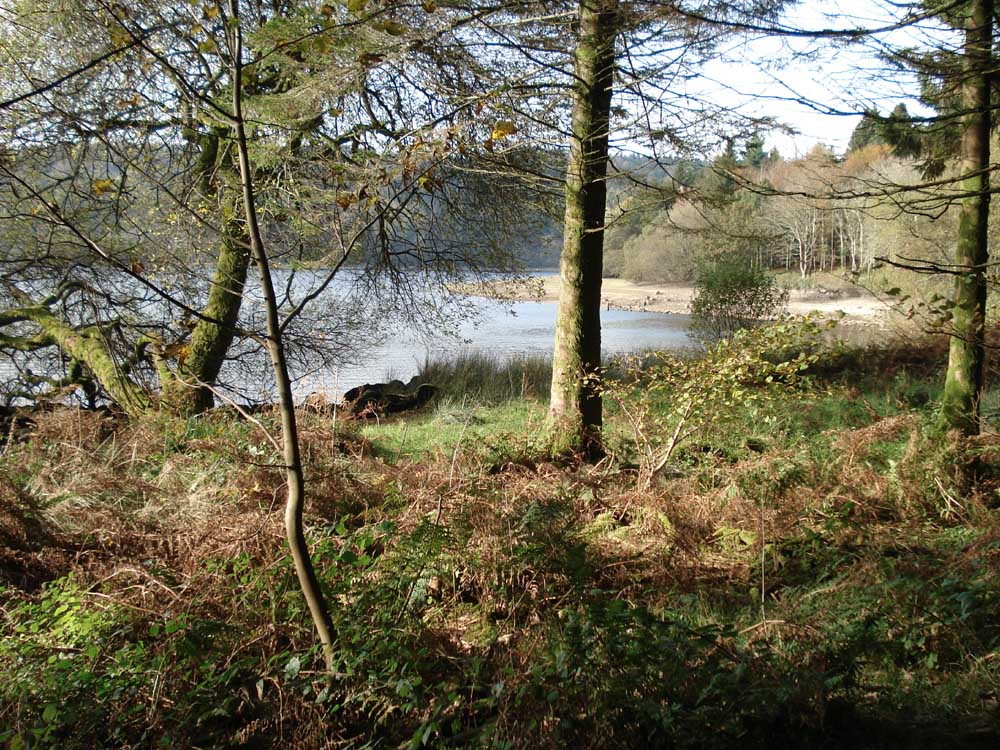 ..... the water.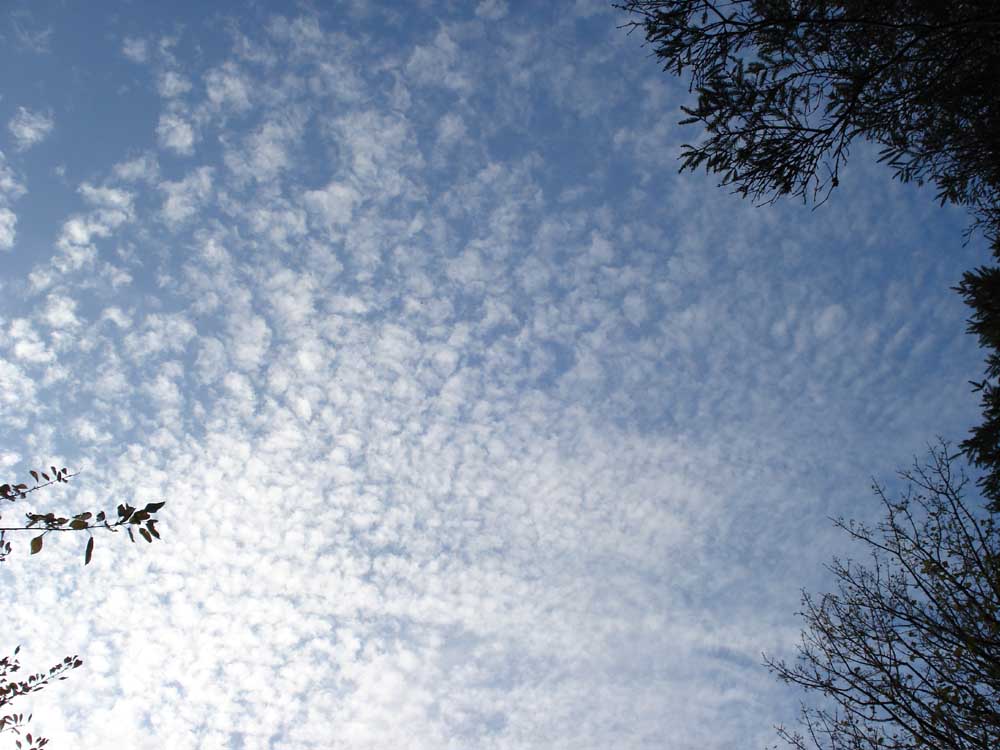 Altocumulus mackerel sky?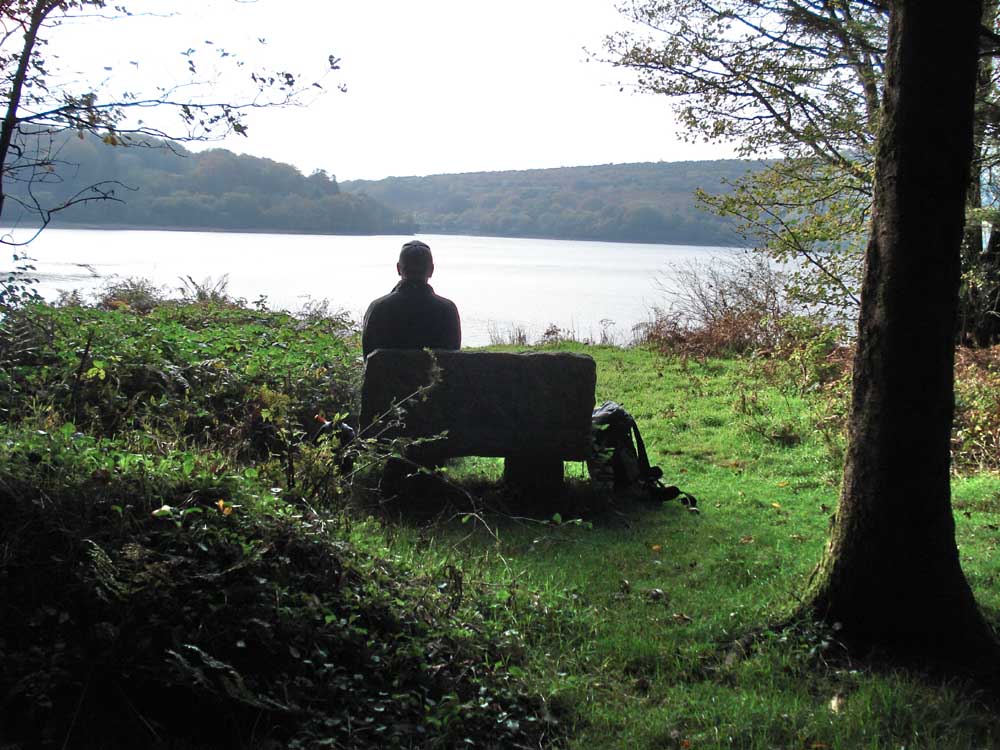 Contemplative scene.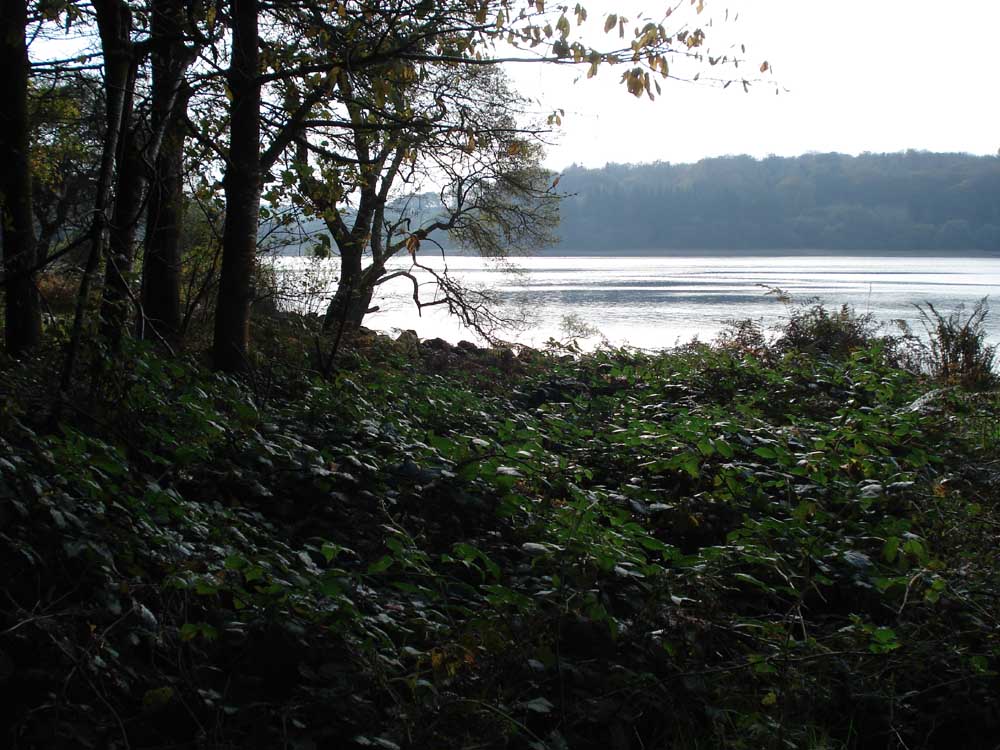 Light and dark with water.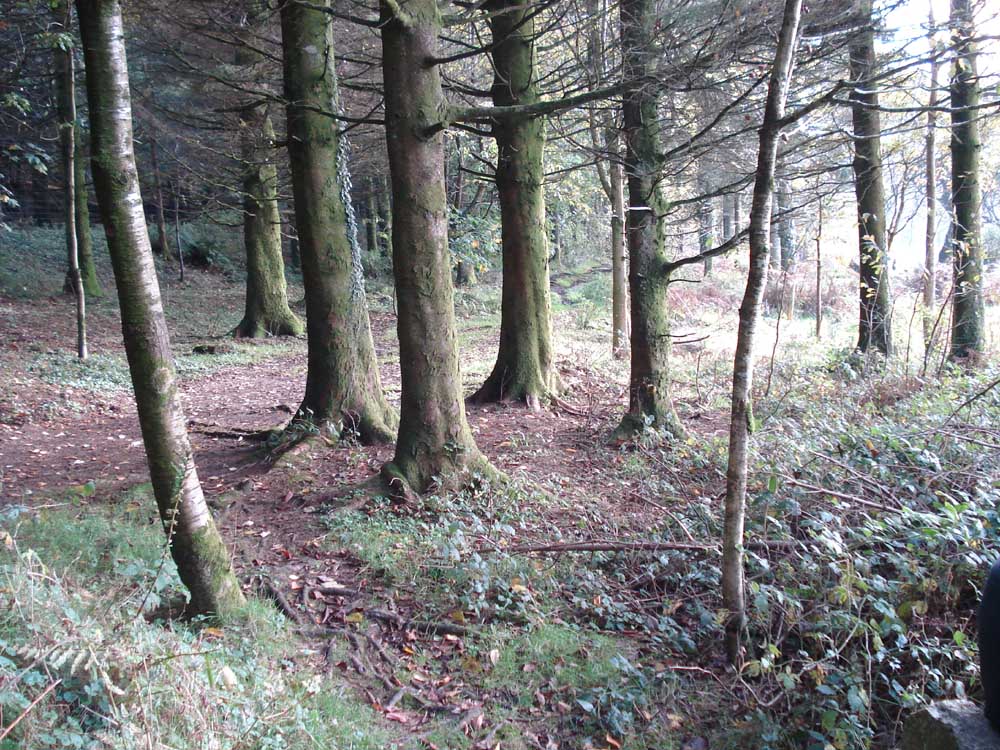 A few tree trunks .....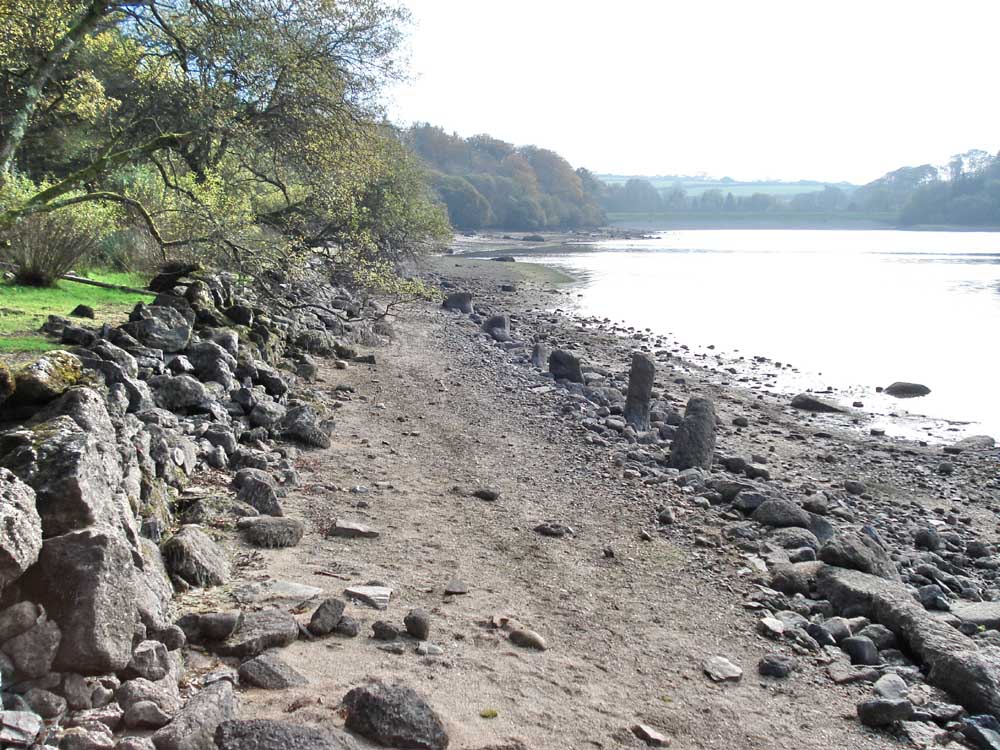 Remains of an old road along the shore of the reservoir.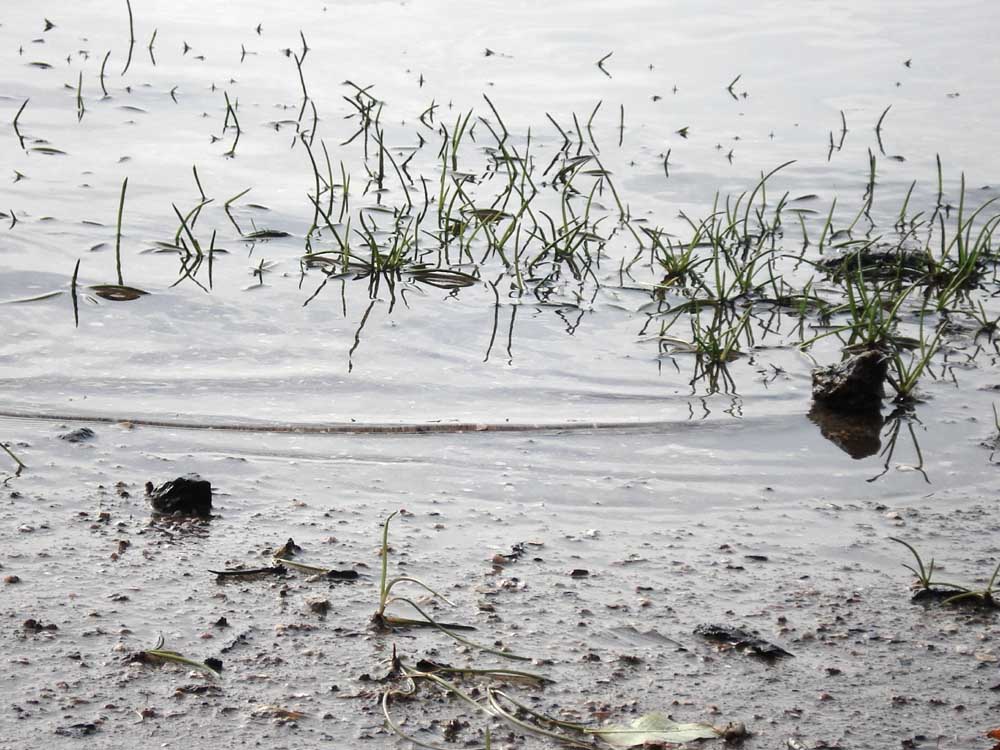 A water plant just off the shoreline of the reservoir.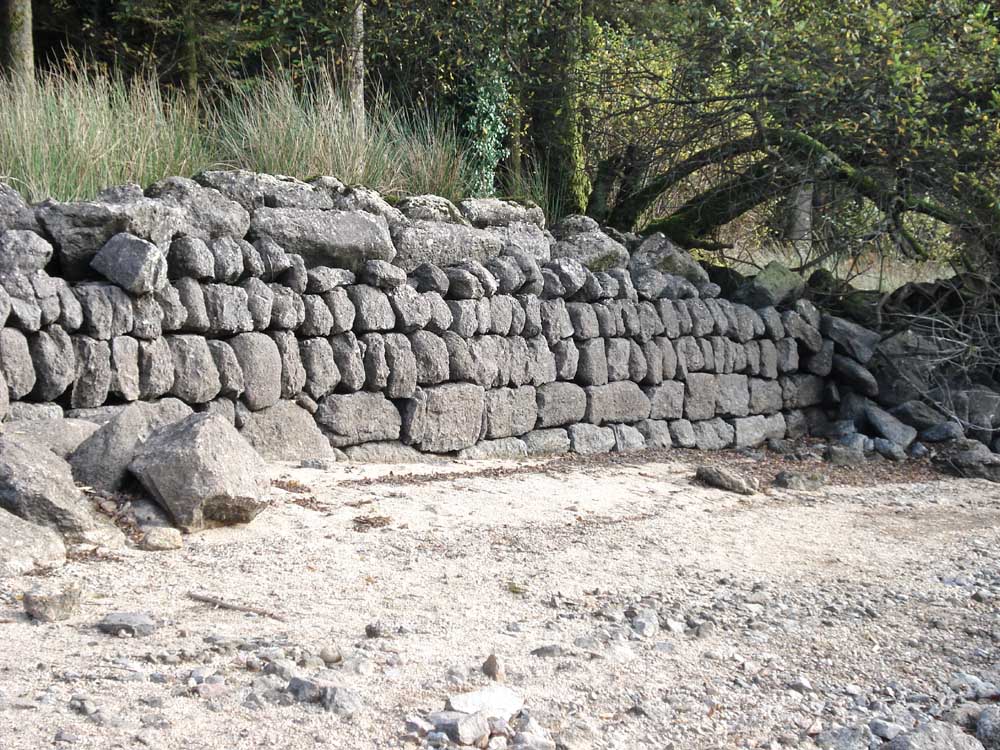 The wall alongside the old road.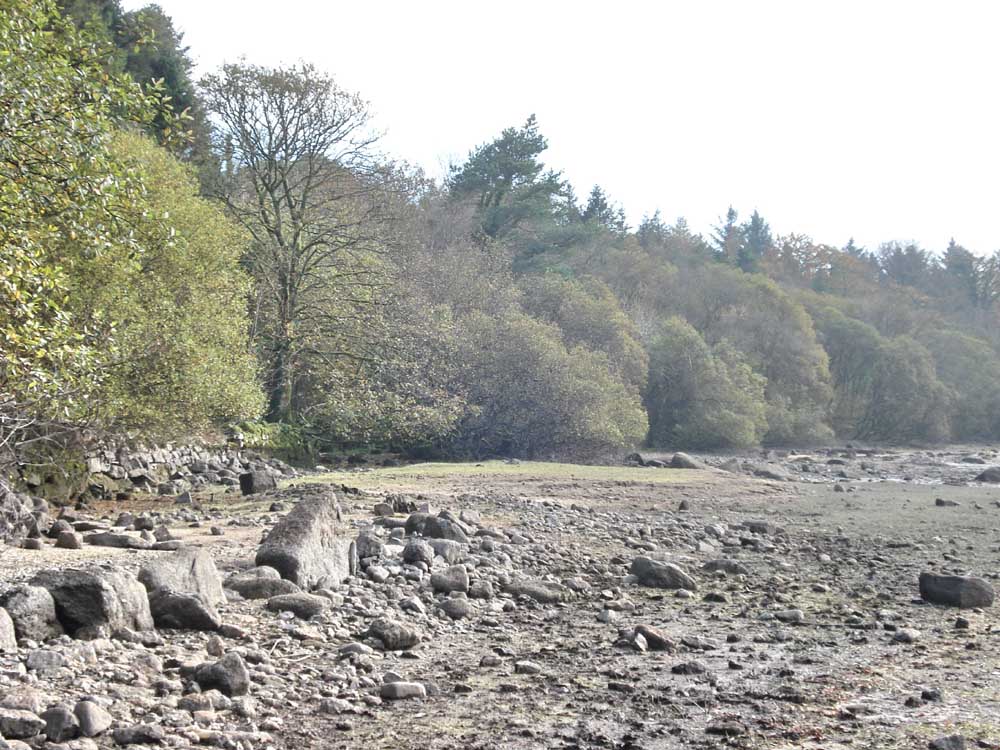 Another view along the old road.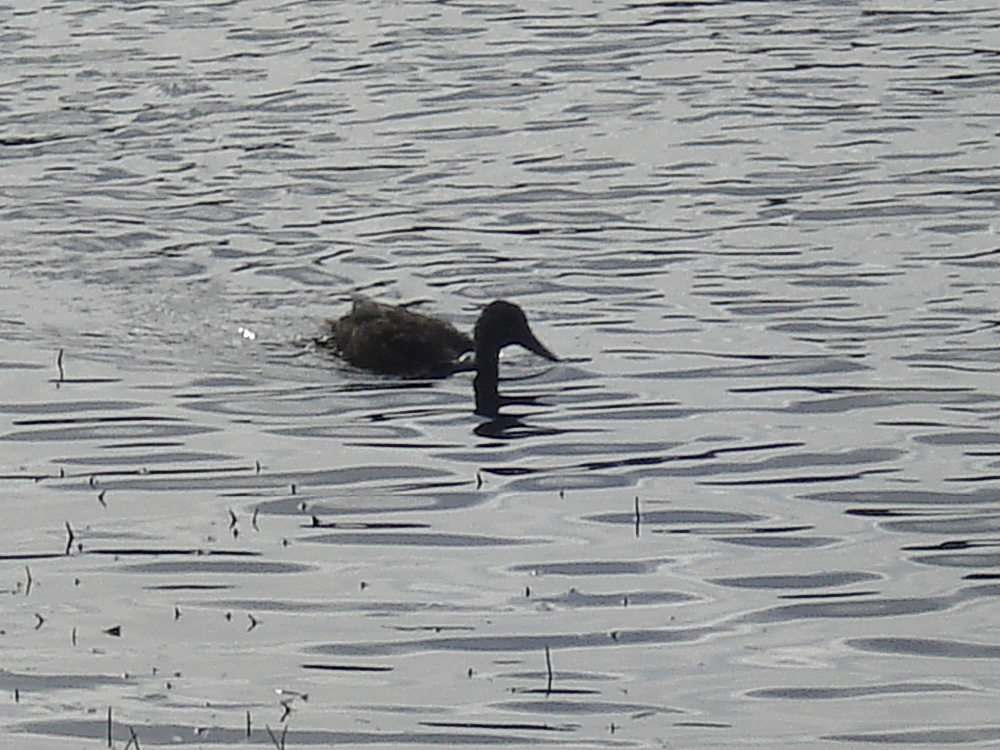 Mallard duck .....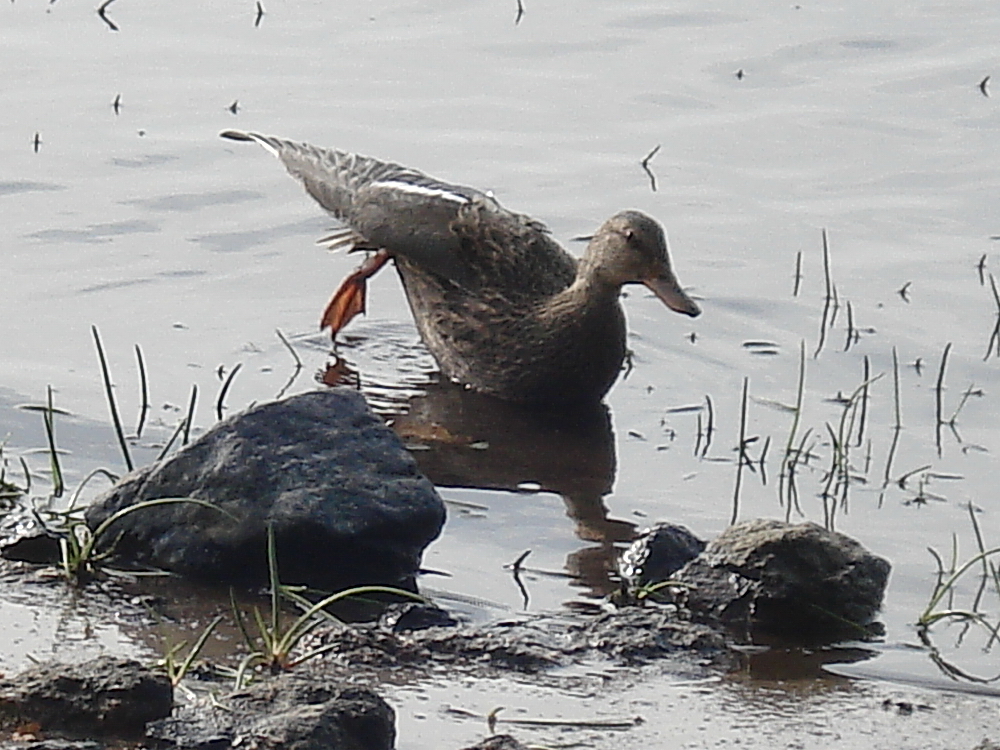 ..... ditto .....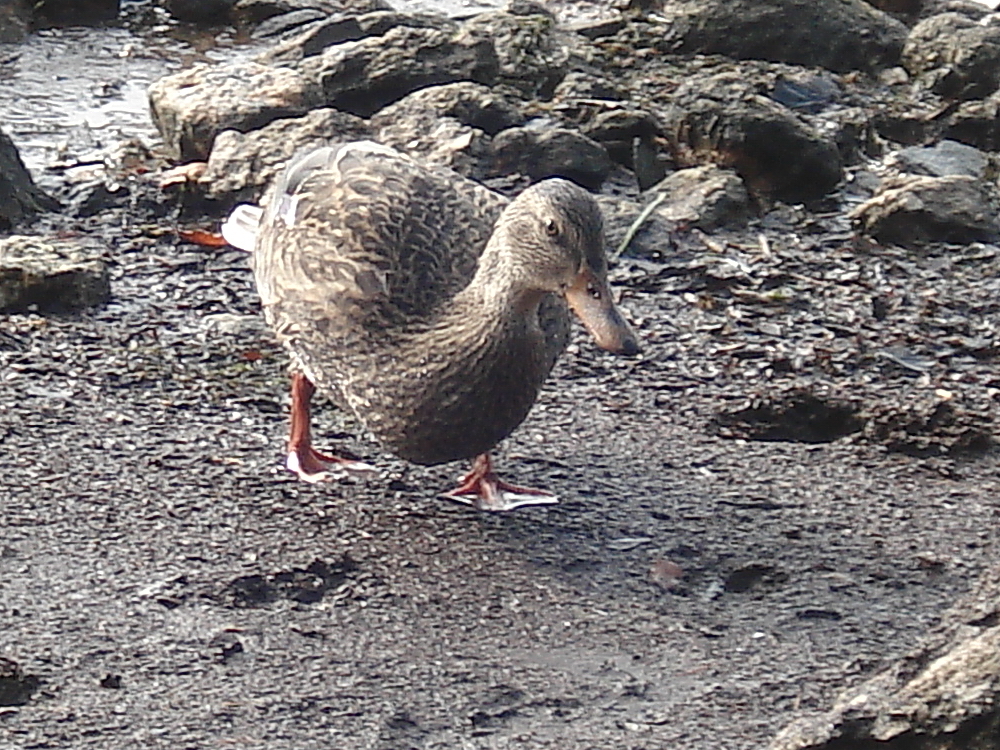 ..... and again.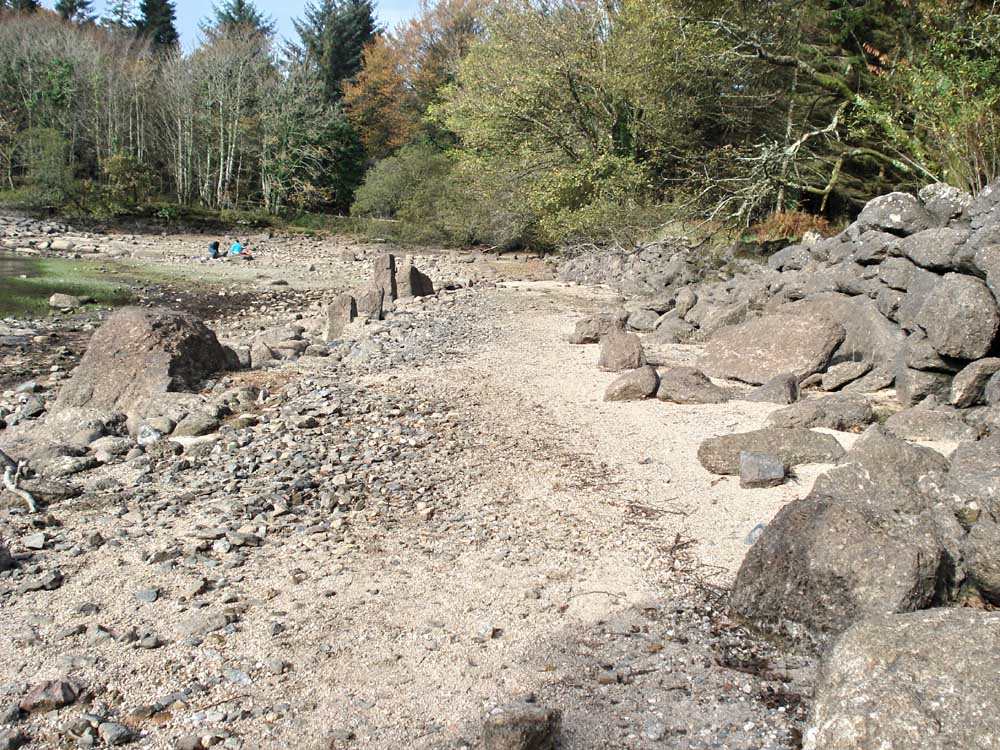 The old road, looking towards Longstone Manor.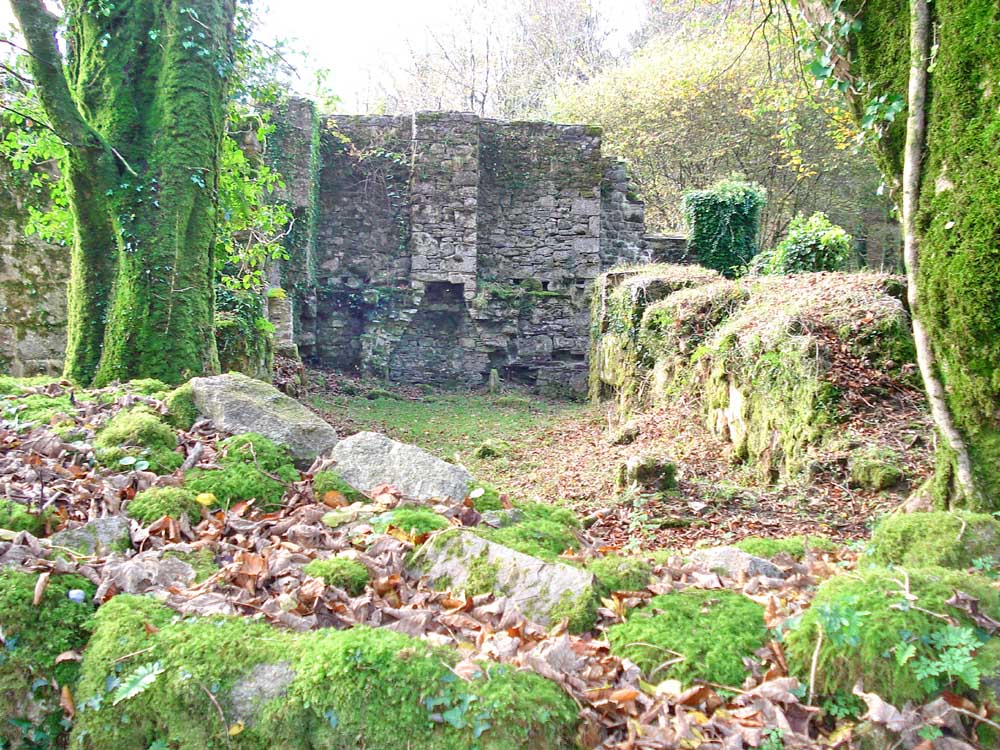 The ruins of Longstone Manor, abandoned in 1895.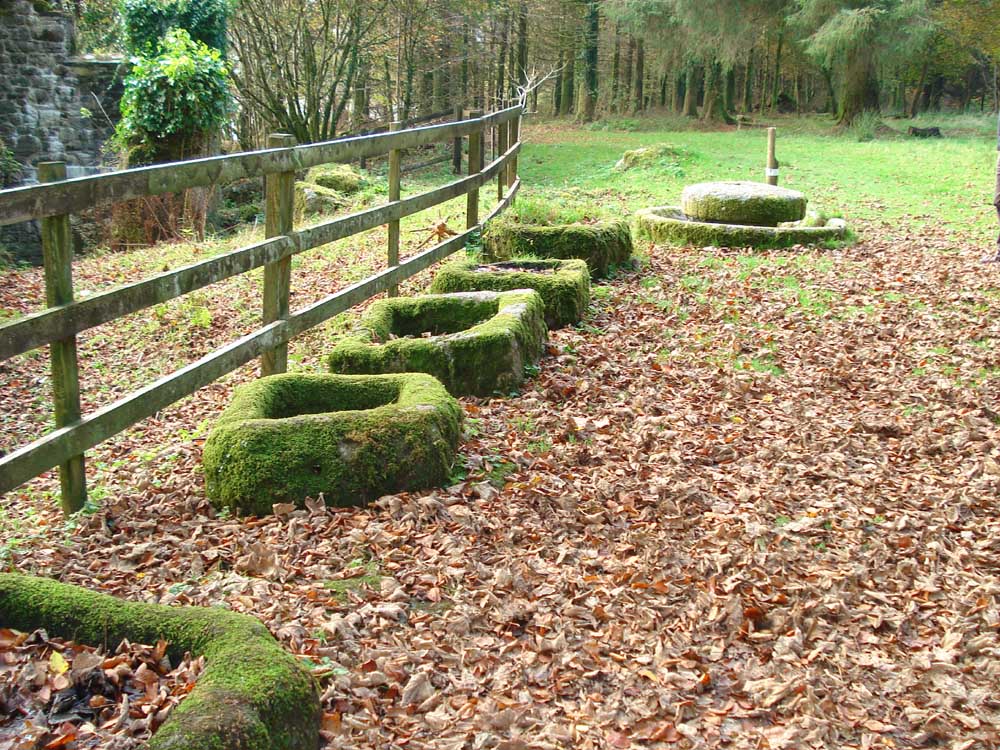 Cider kieves (keeve or kieve), for catching the pressed apple juice from the cider press (far end). The granite cider press is a circular stone trough in which a wheel ran, drawn by a horse. The wheel is resting flat on top of the structure.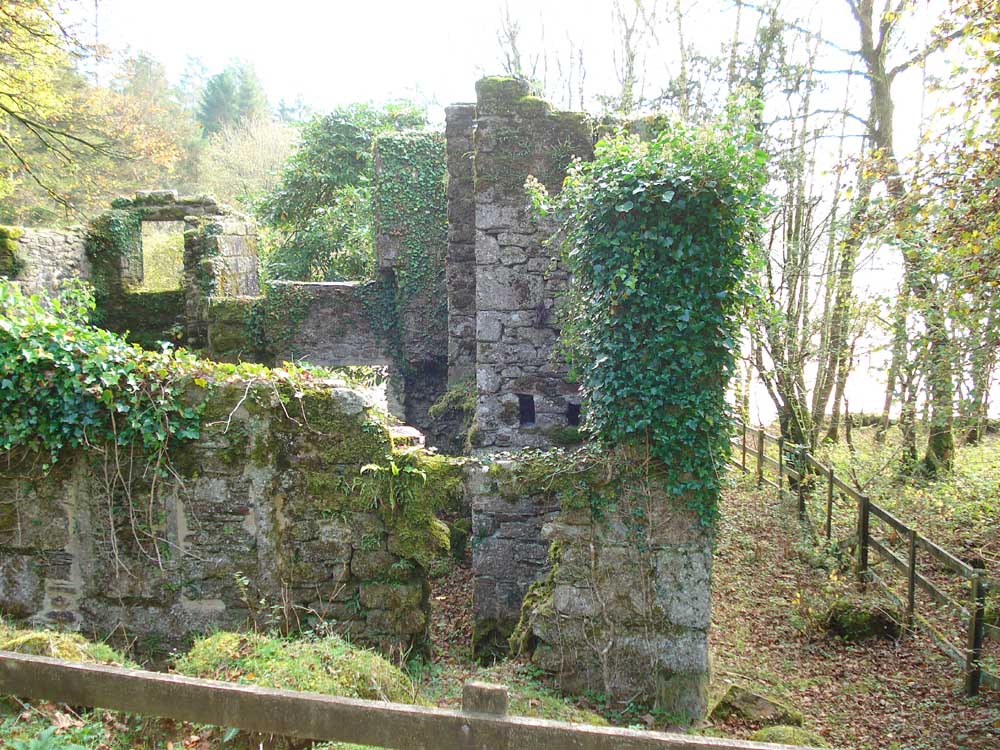 Another view of the manor farm house.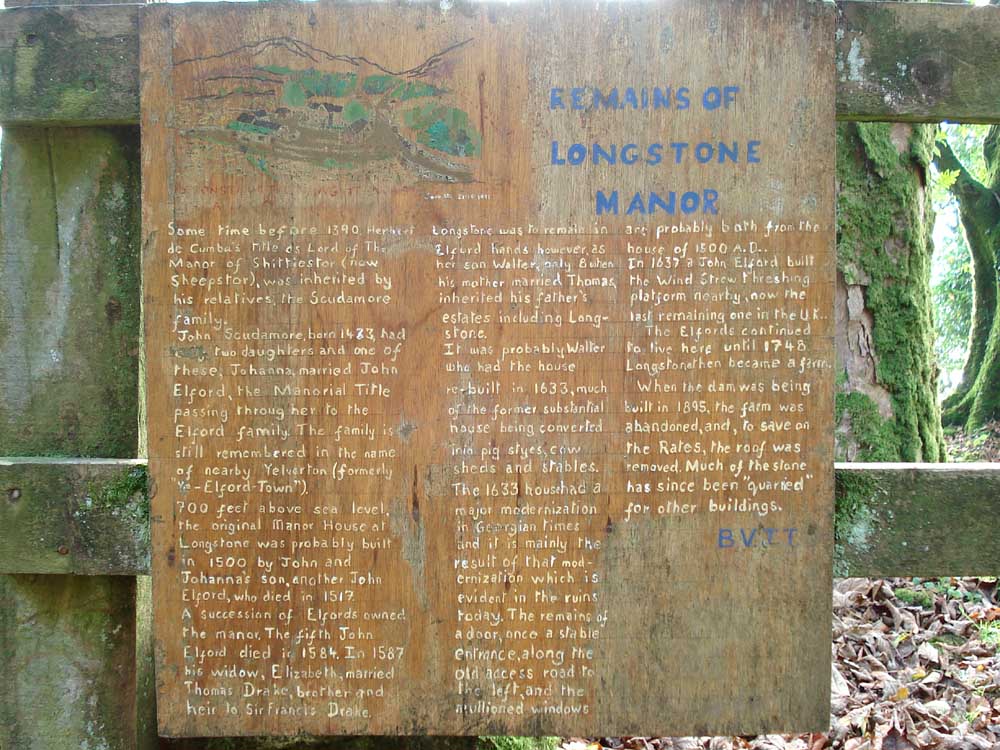 The story of Longstone Manor, seen more legibly in the next photograph .....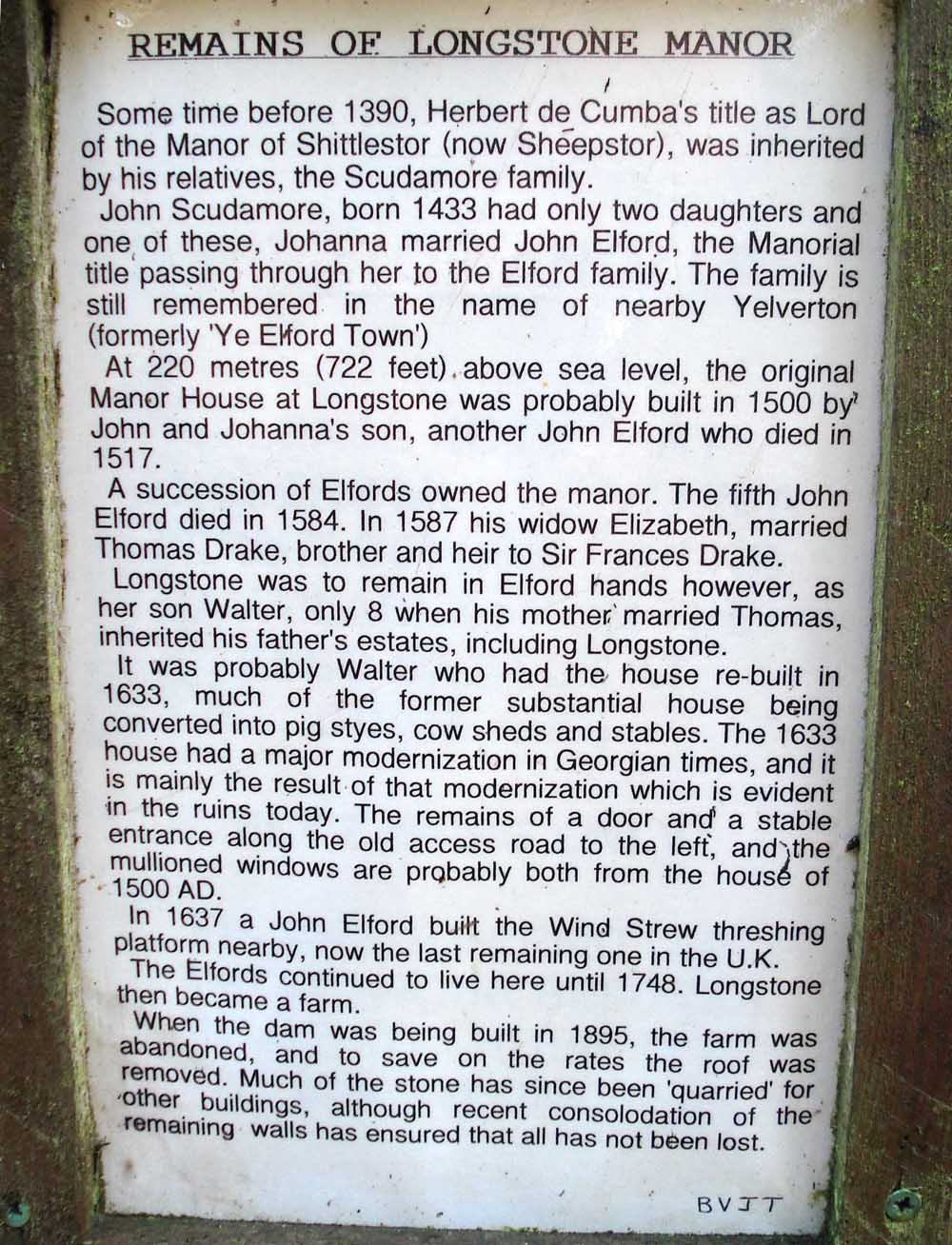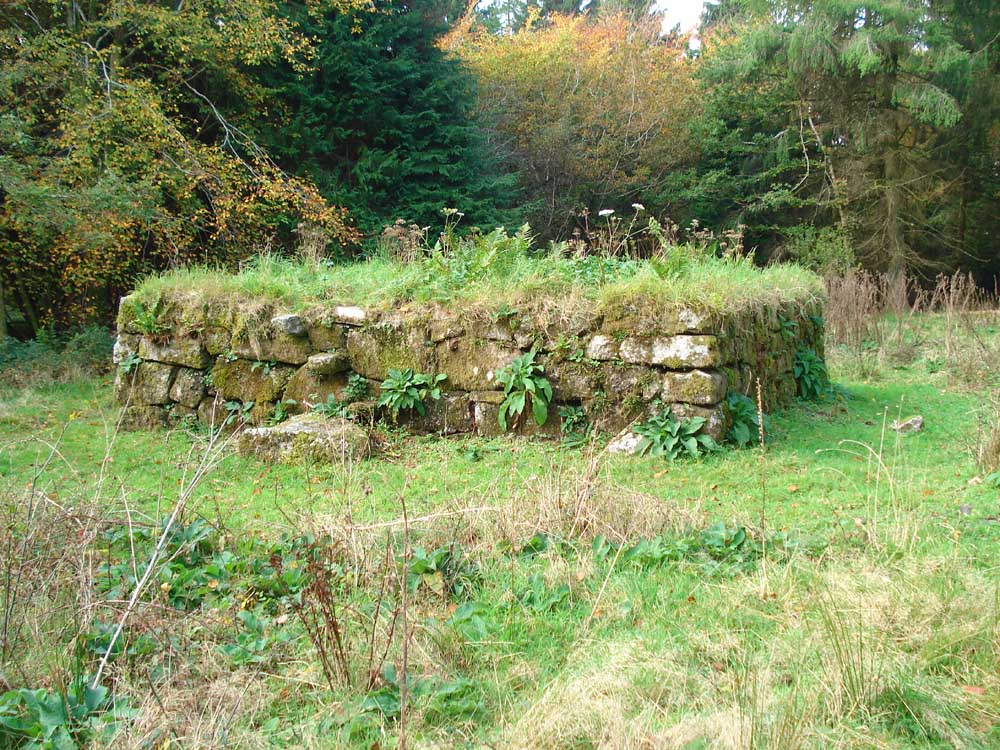 The Wind Strew, built in 1637, the last one in Britain. Corn was threshed on it and the chaff was blown away by the wind ..... there is a ruined one at Whittenknowles Rocks (SX 58582 67158), seen on 23rd July 2015 ......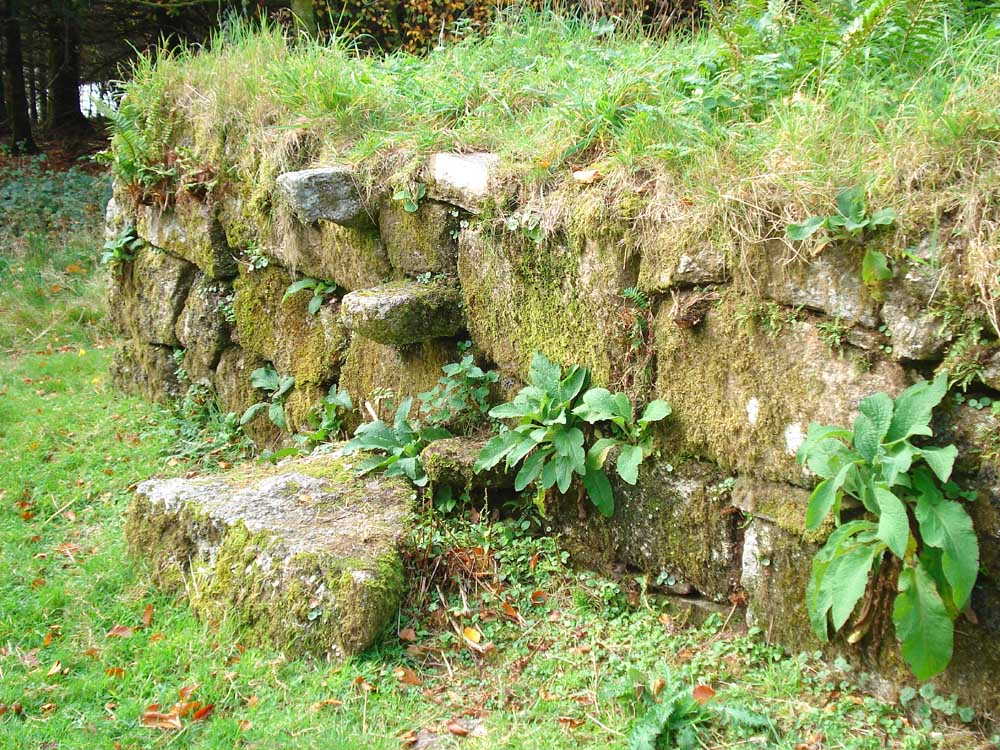 The steps up to the threshing floor.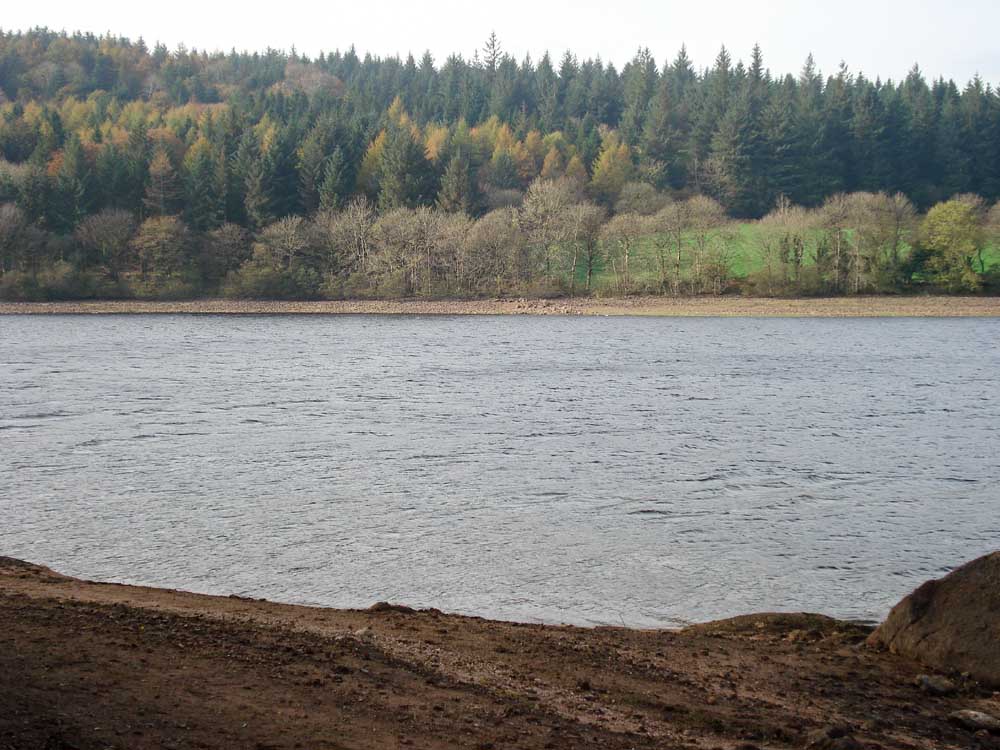 Looking across the reservoir.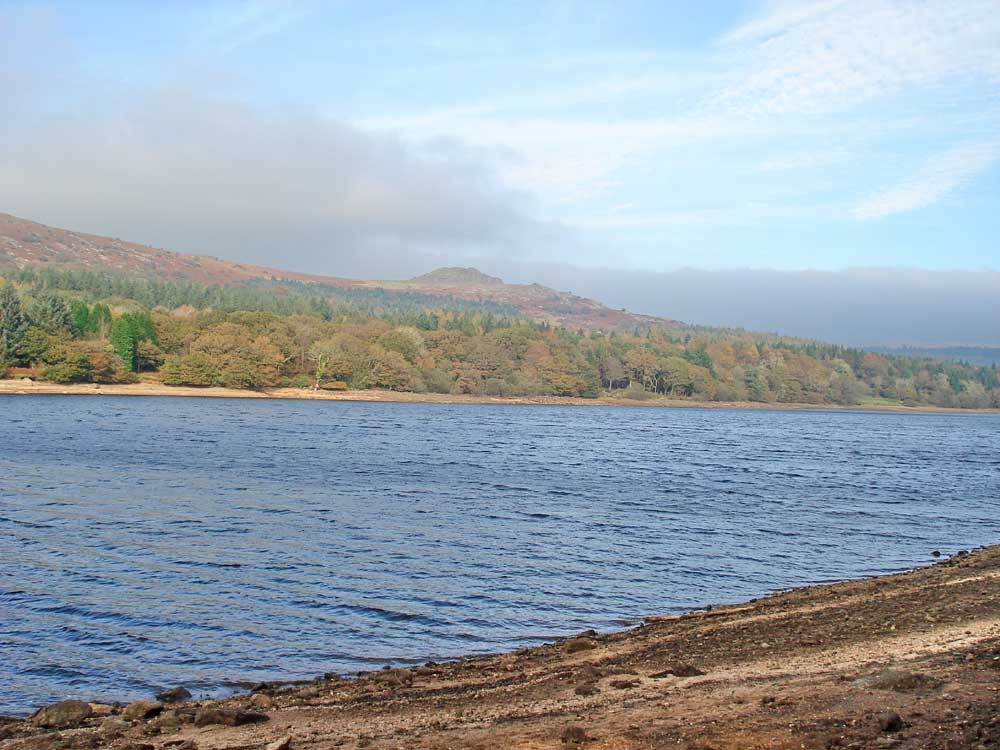 A view of Leather Tor.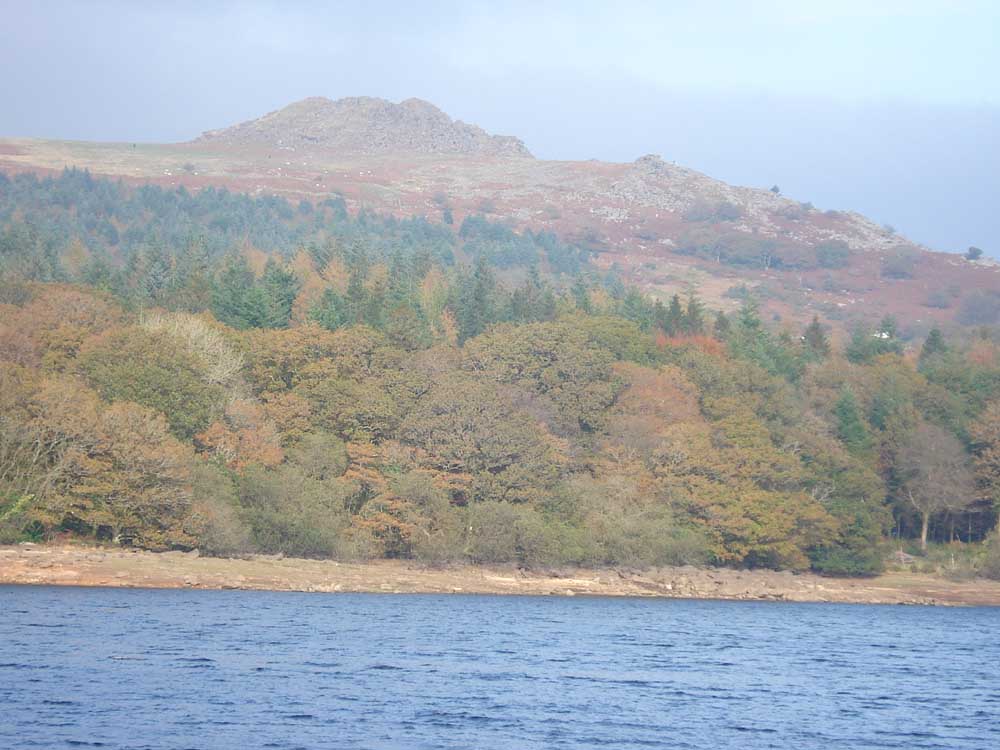 Leather Tor, zoomed view.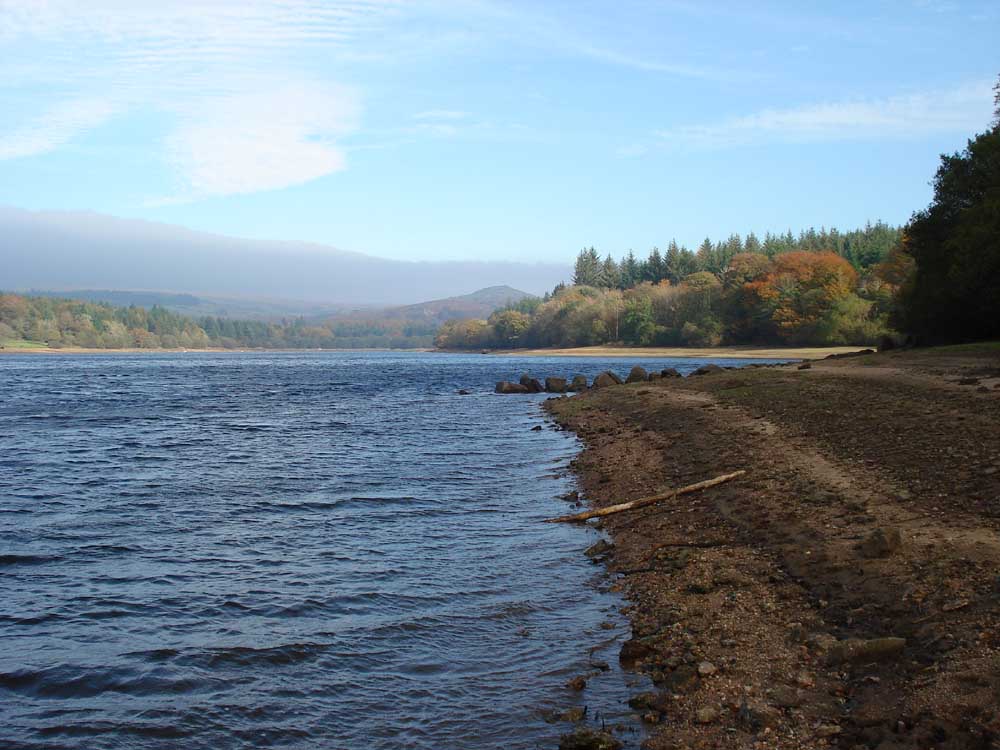 Looking up the reservoir, towards Down Tor.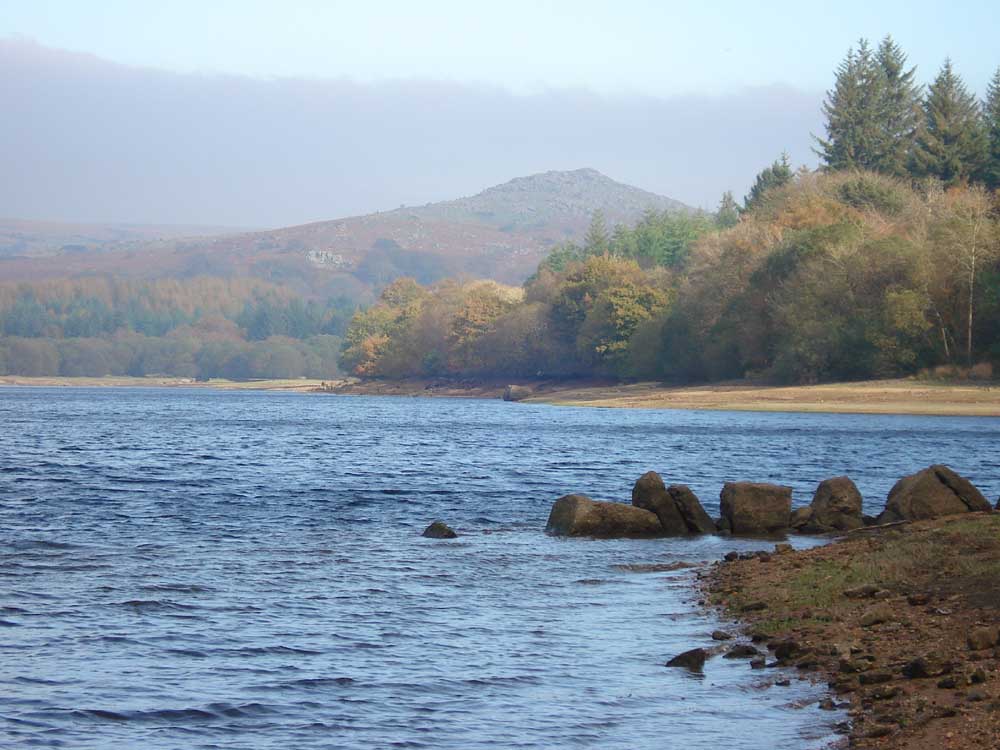 Down Tor.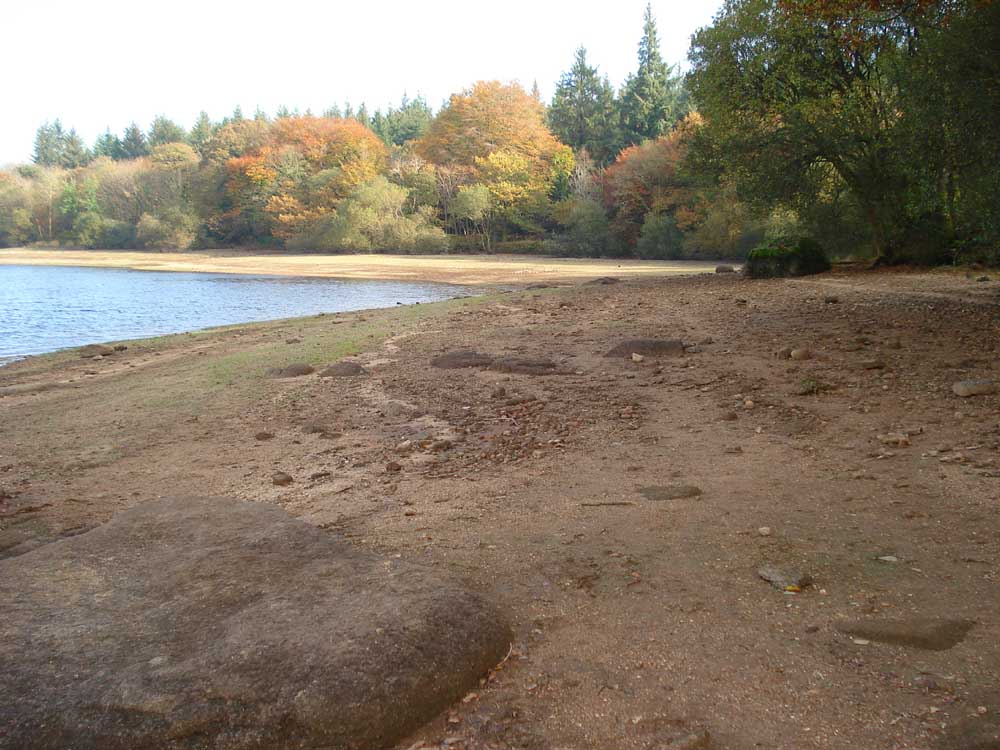 A shore view .....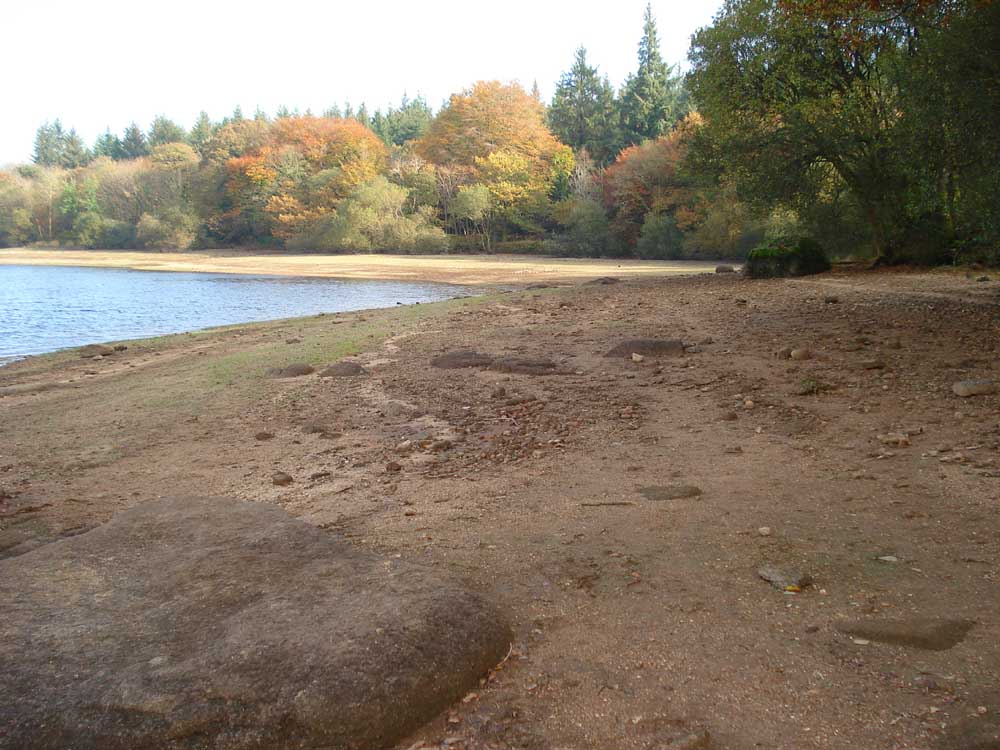 ..... ditto .....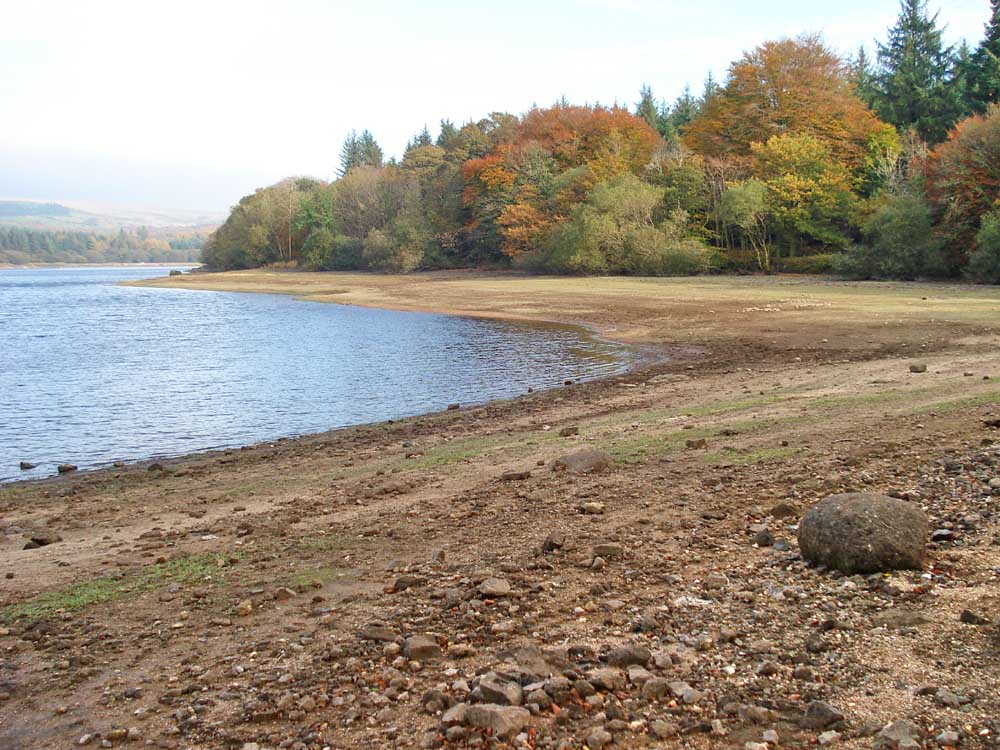 ..... ditto .....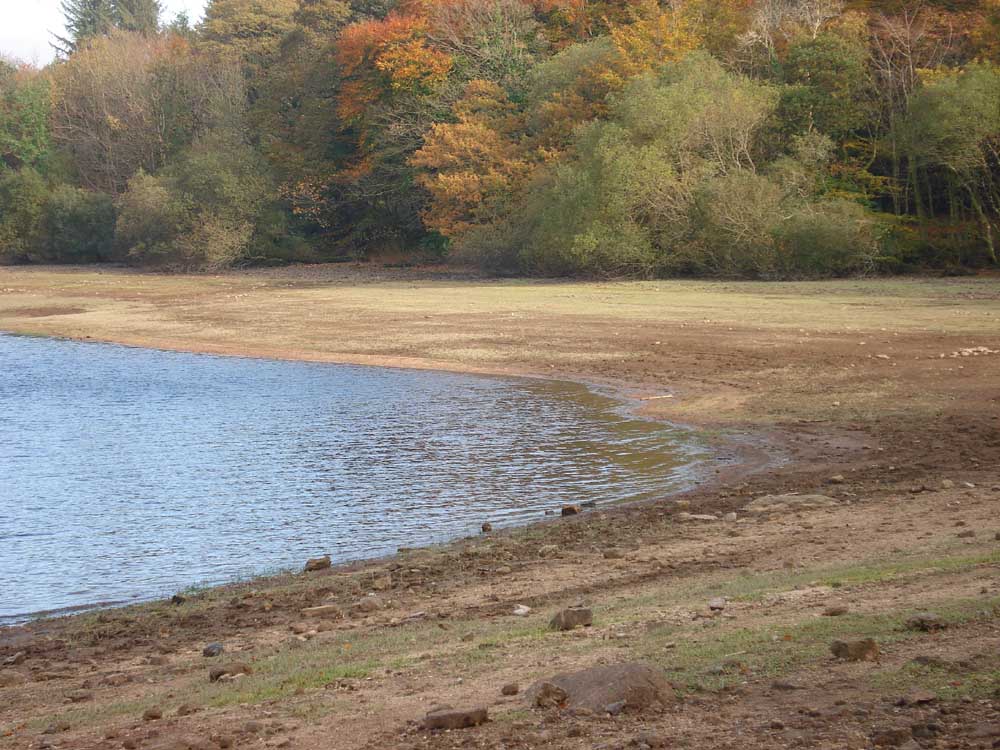 ..... and the last.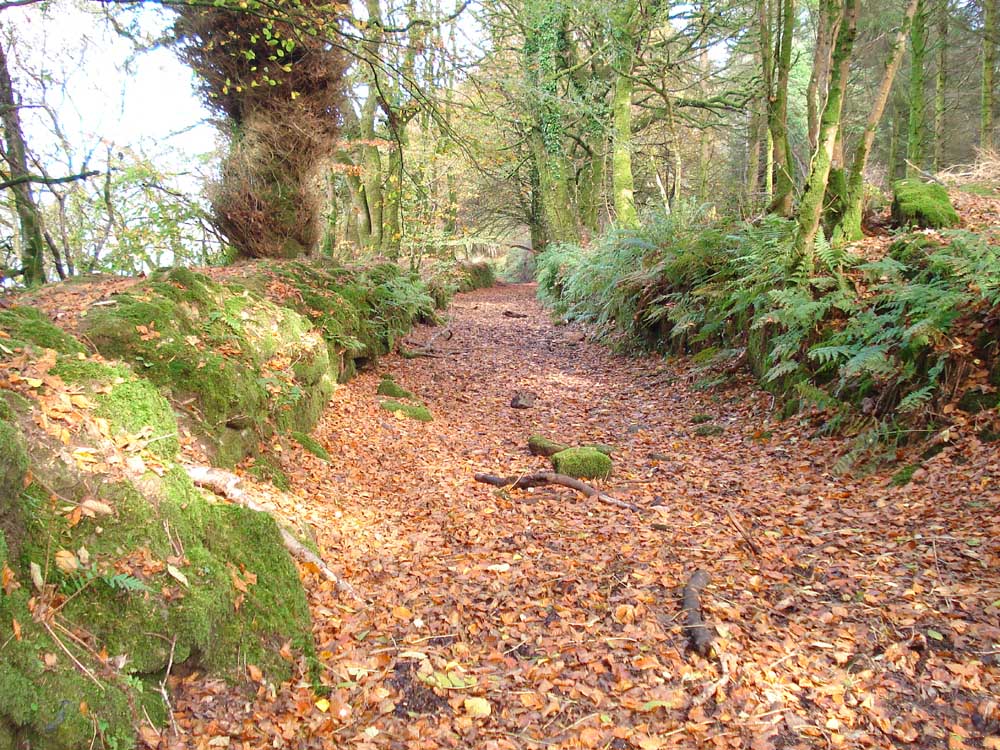 A lane scene.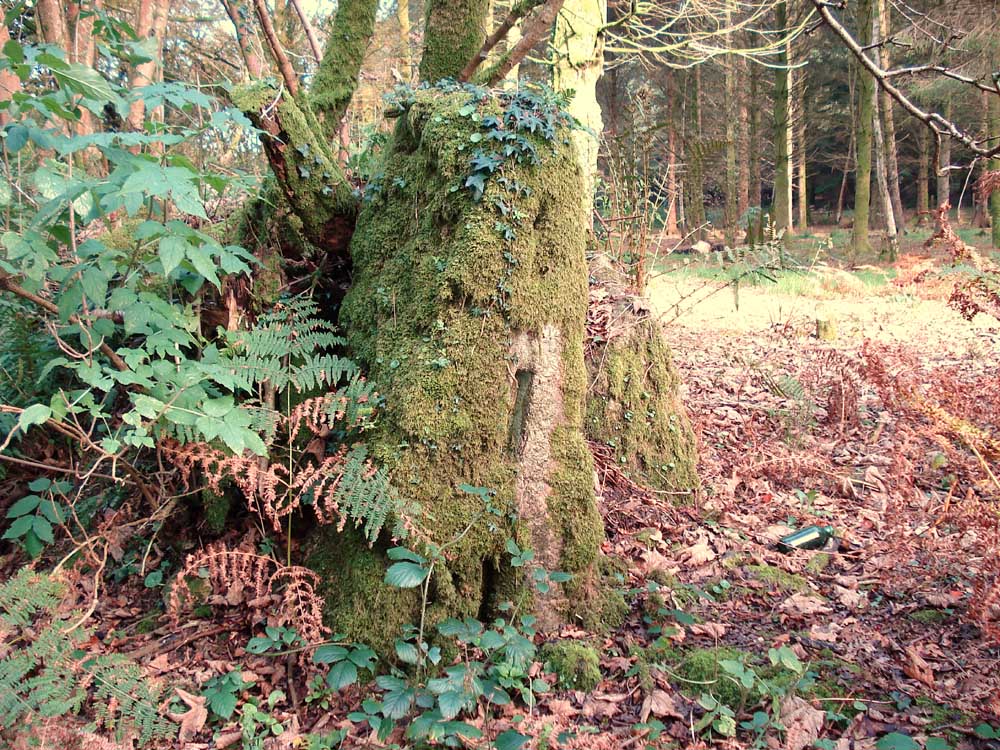 Slotted gatepost.
MAP: Red = GPS satellite track of the walk.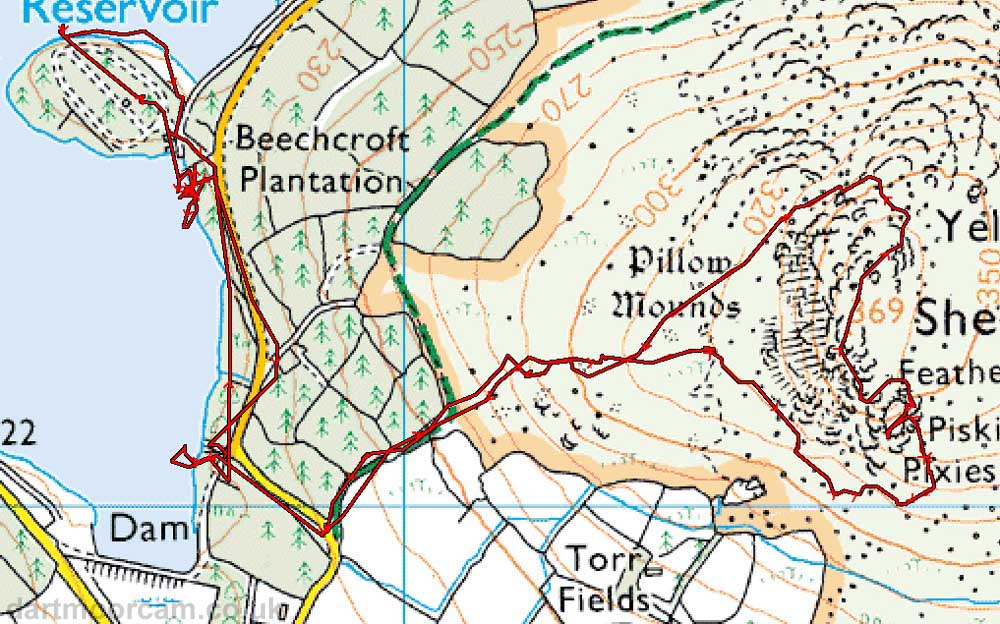 Ordnance Survey © Crown copyright 2005. All rights reserved. Licence number 100047373.
Also, Copyright © 2005, Memory-Map Europe, with permission.
The walk was accessed by driving over Burrator Dam and taking the first left turn on the approach to Sheepstor village.
Statistics
Distance - 5.03 km / 3.13 miles.
Start 10.45 am, Finish 1.49 pm, Duration 3 hr 4 min.
Moving average 3.1 kph / 1.93 mph; Overall average 1.5 kph / 0.9 mph.
All photographs on this web site are copyright ©2007-2016 Keith Ryan.
All rights reserved - please email for permissions