This walk: 2009-10-7. A wet, misty day. Bennett's Cross, small clapper bridge, World War 1 lookout post, WB marker stone, Hookney Tor, Grimspound, Headland Warren Farm, ponies, Birch Tor.
Walk details below - Information about the route etc.
Other photos of Grimspound can be found here: 14 Aug. 2008.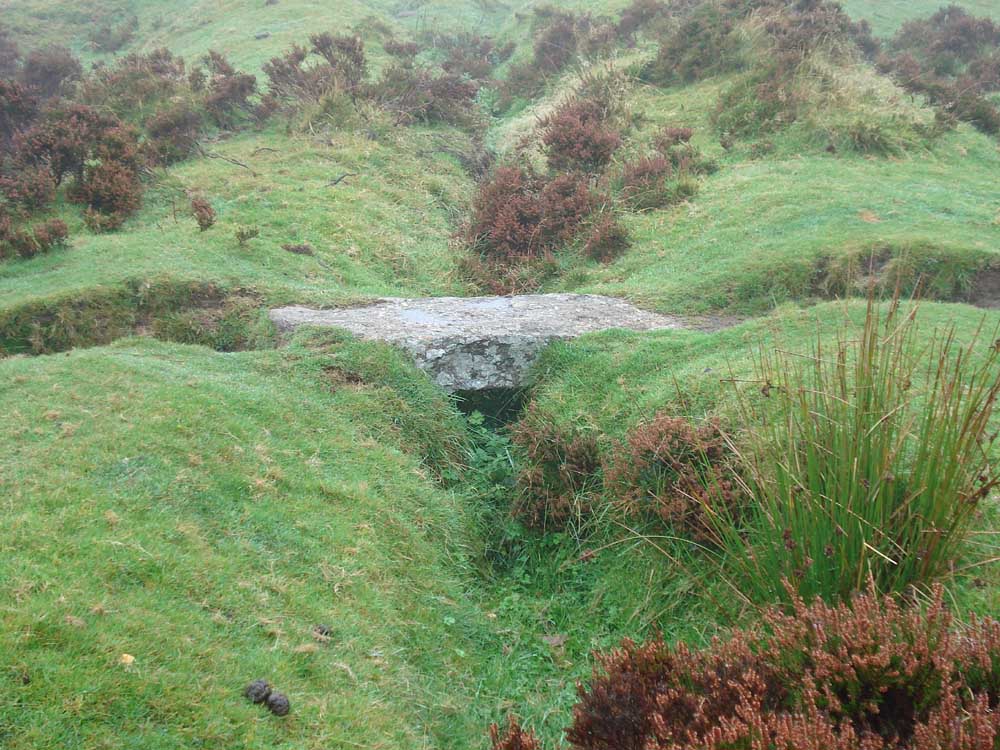 Small clapper bridge between the car park and Bennett's Cross.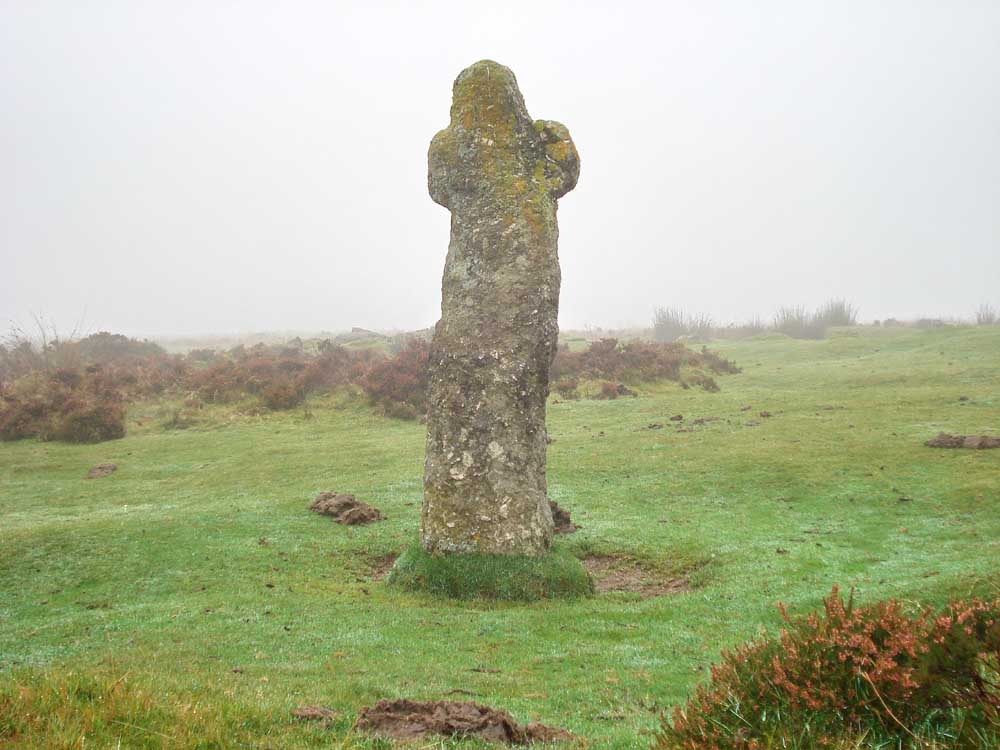 Bennett's Cross .....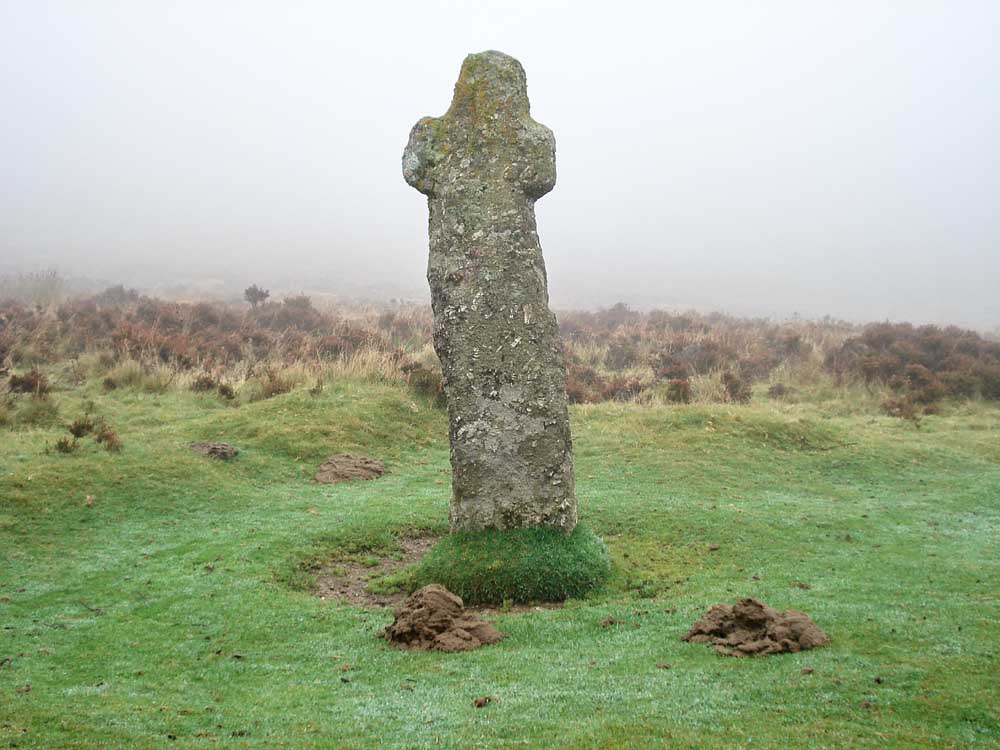 ..... and from the other side.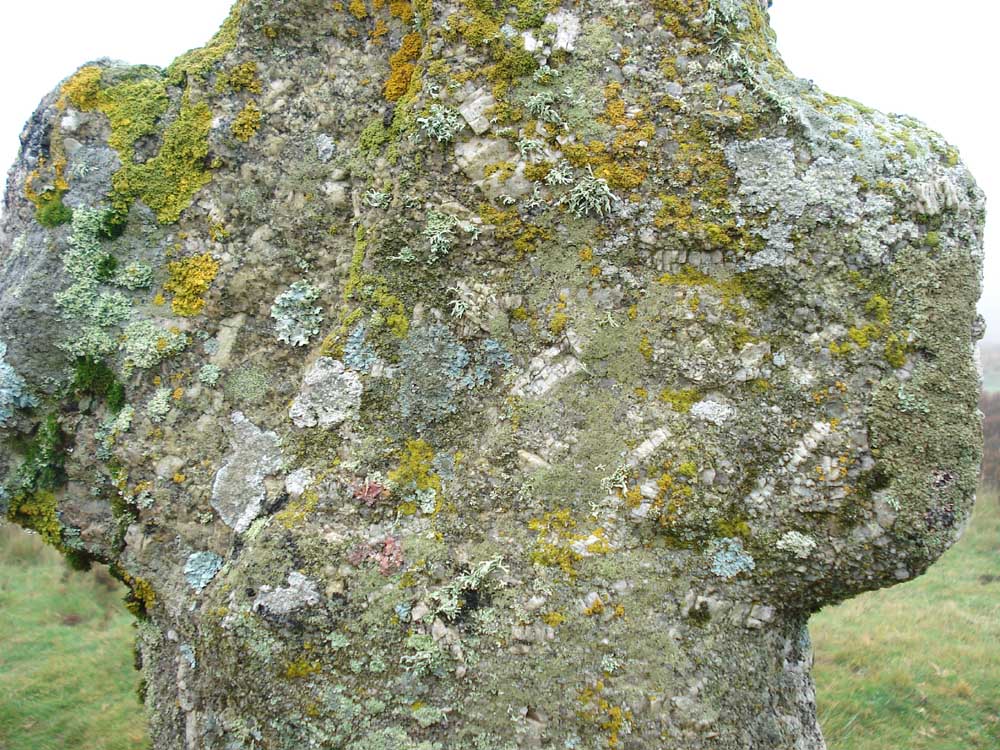 The letters 'WB' are carved into the face towards the B3212 road - they stand for 'Warren Bounds'. This marked the the Headland Warren boundary. The warren supplied rabbit meat to the tinners of the Vitifer Mines.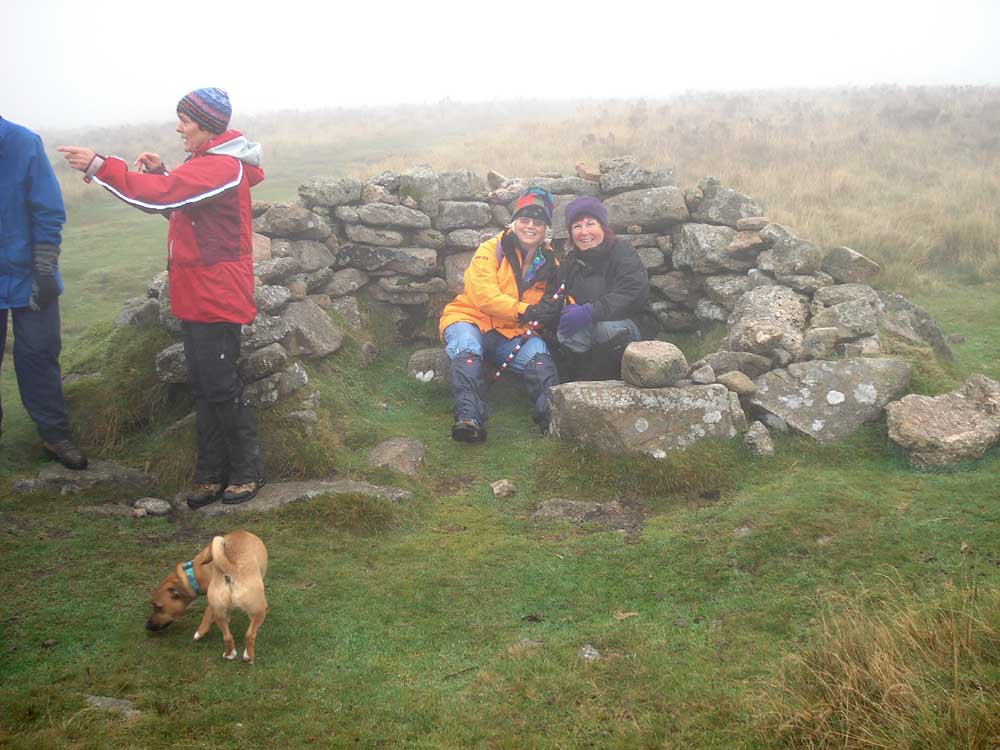 A WW1 lookout post, at SX 68570 81814, .....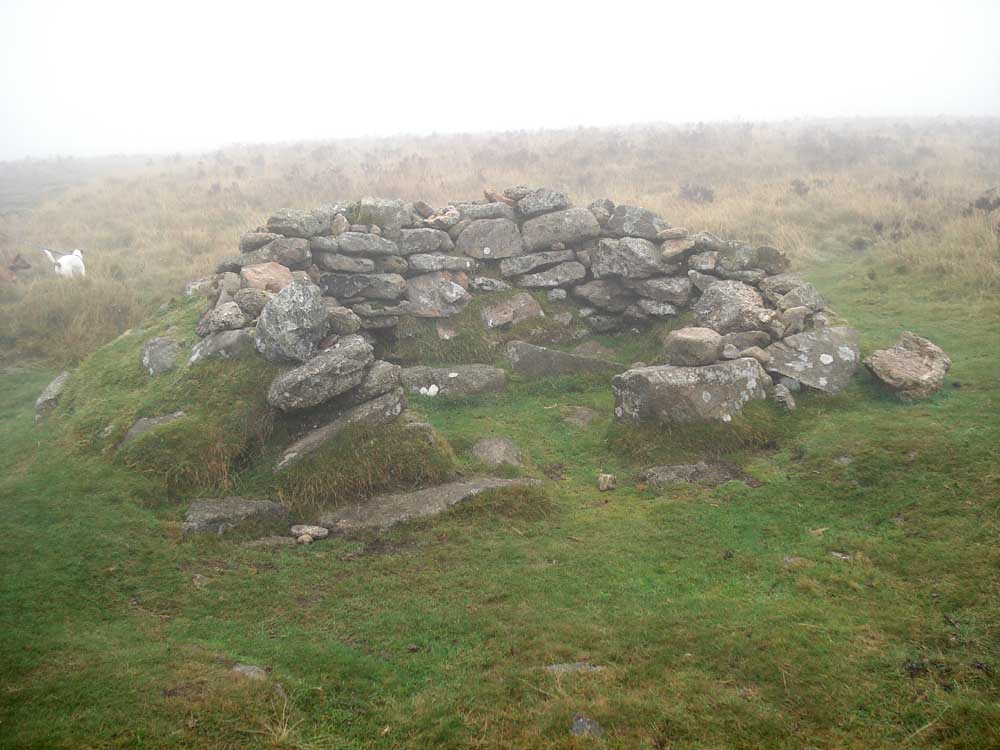 .... and again.
WB boundary stone, marking the boundary of Headland Warren farm.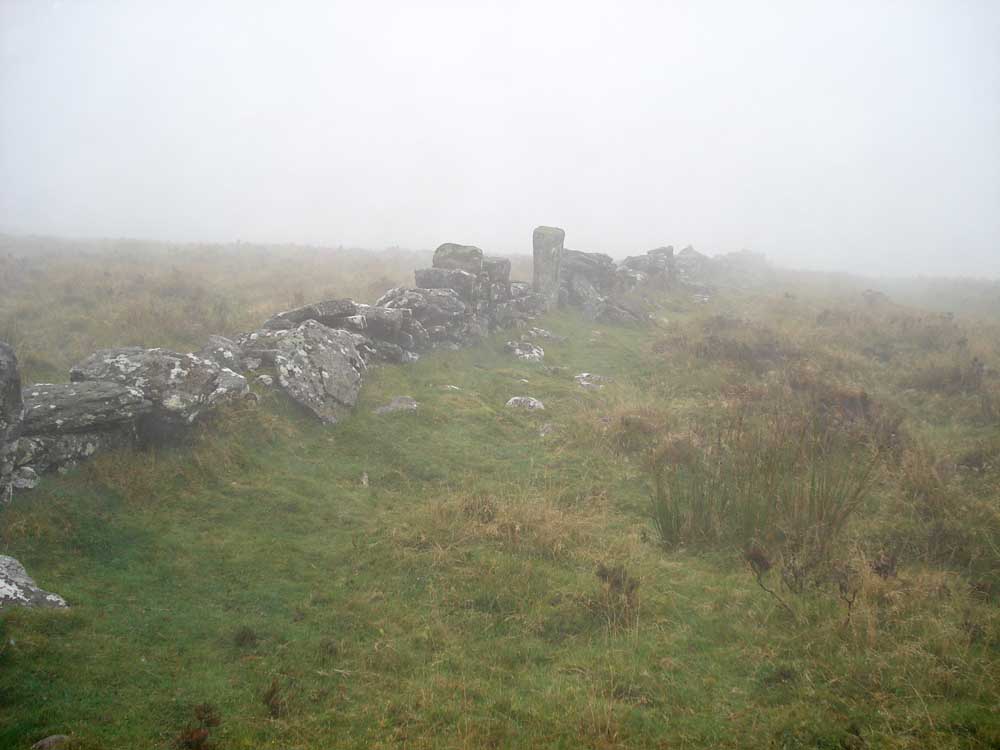 Wall at SX 69863 81521, just off the Two Moors Way (Central Route) .....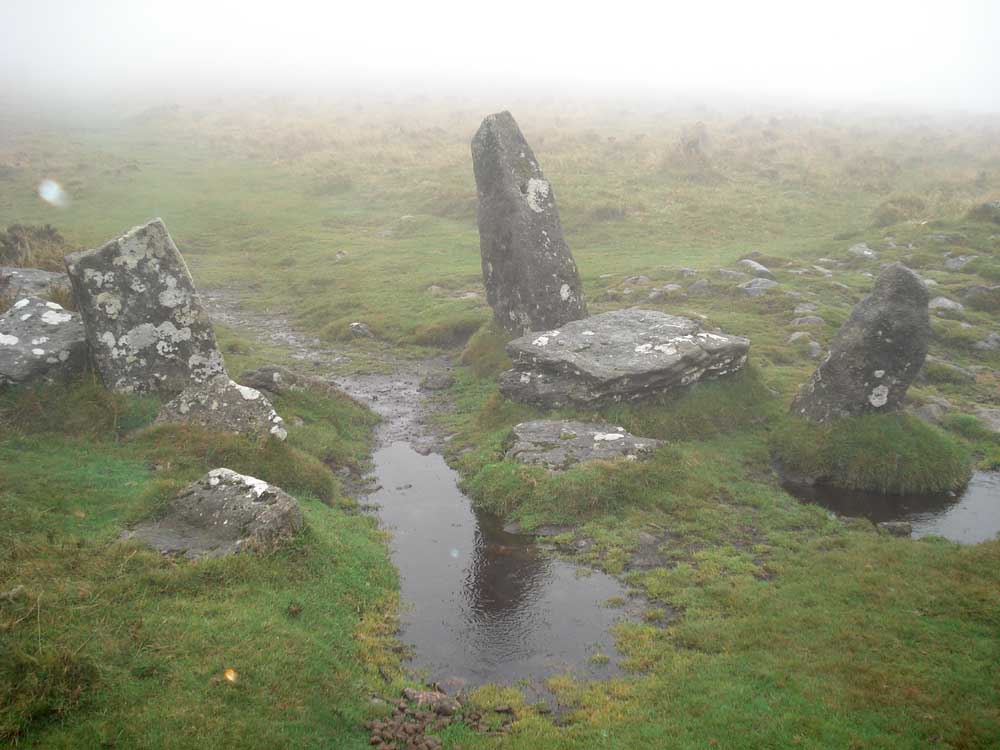 ..... and a gateway at the same place.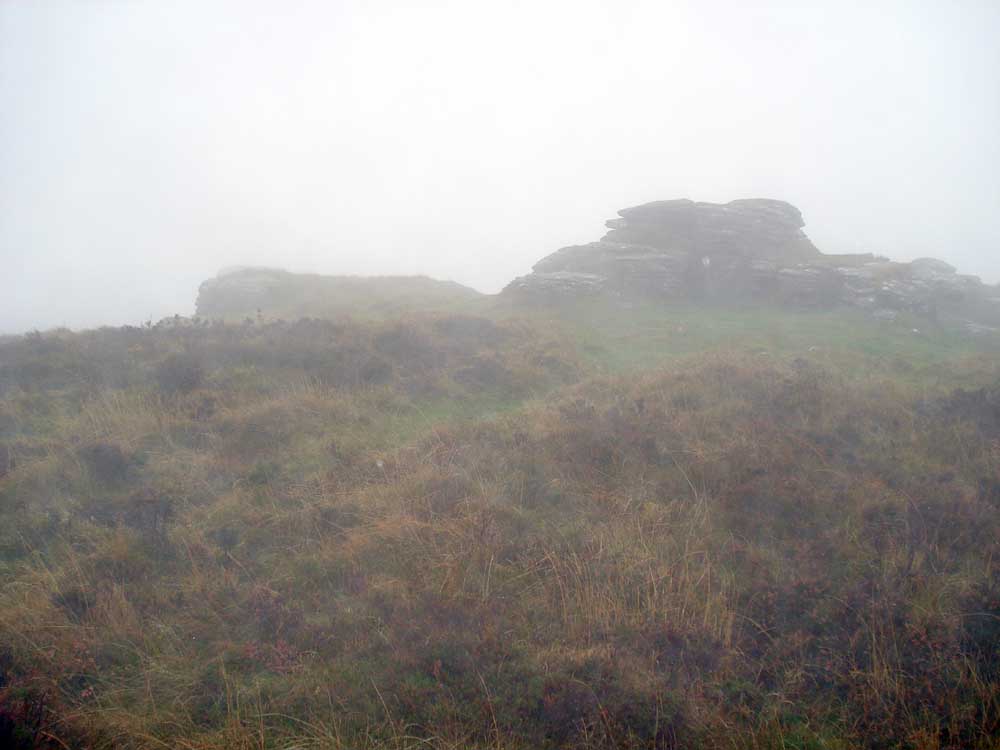 Approaching Hookney Tor, SX 698 812, elevation 497 metres (1630 feet).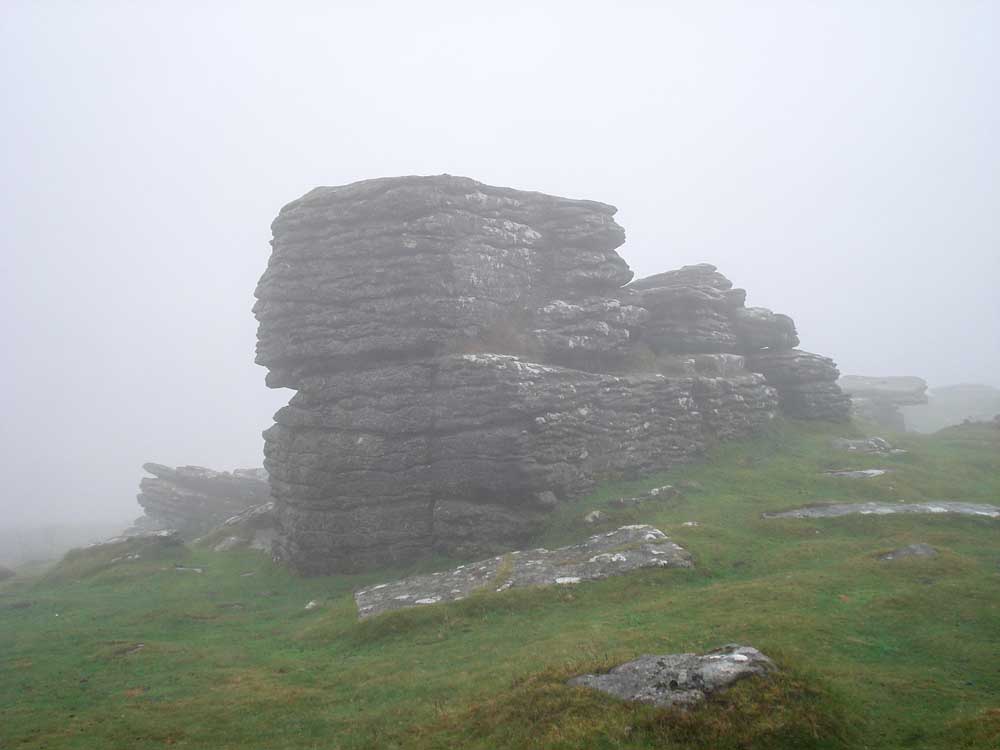 Detail at Hookney Tor, this tor has several outcrops .....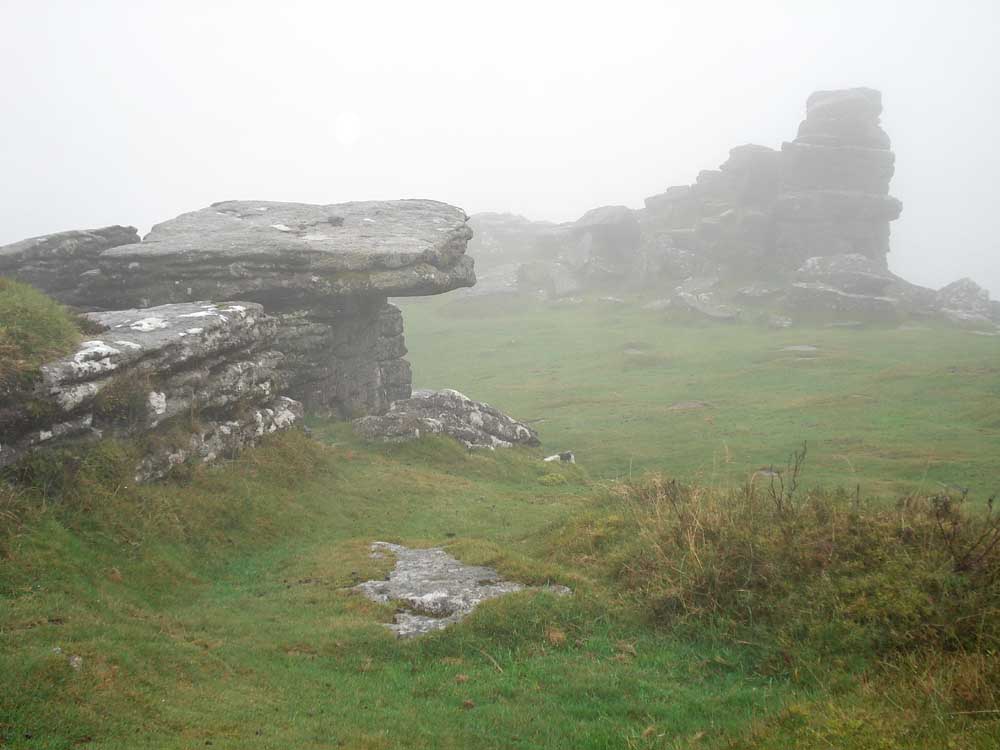 Hookney Tor.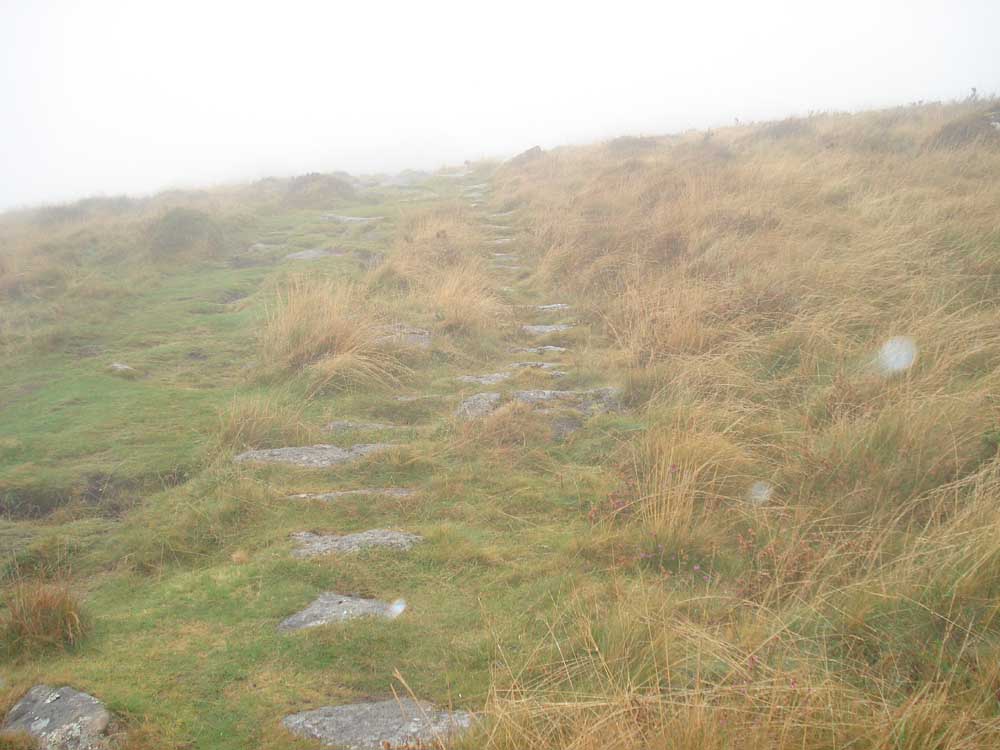 The path looking back up towards Hookney Tor, built in the early 1990's to reduce erosion of the old footpath.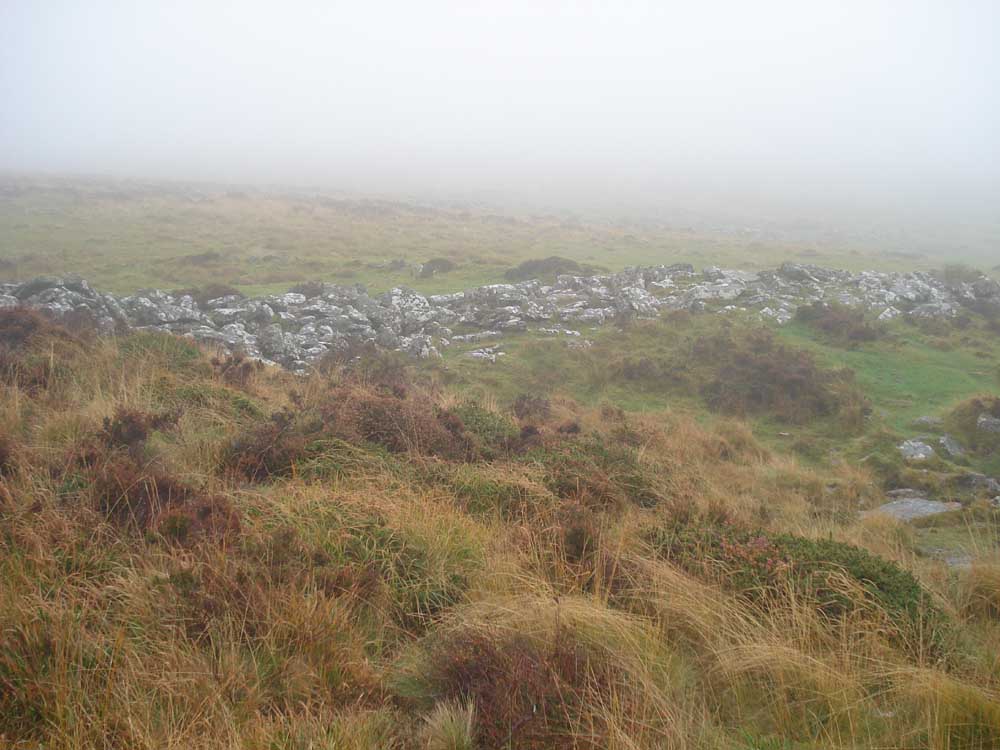 First view (in the mist) of Grimspound .....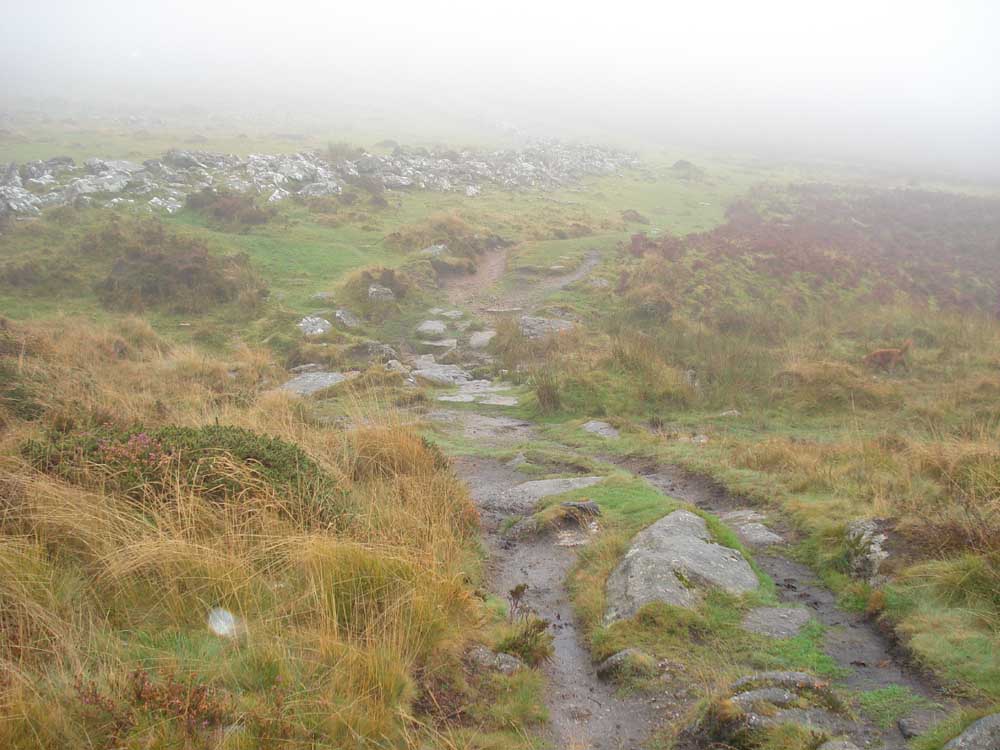 The path down to Grimspound Lake (a stream) that was deliberately included in to the pound, looking up towards the "breach" (entrance) on the west side .....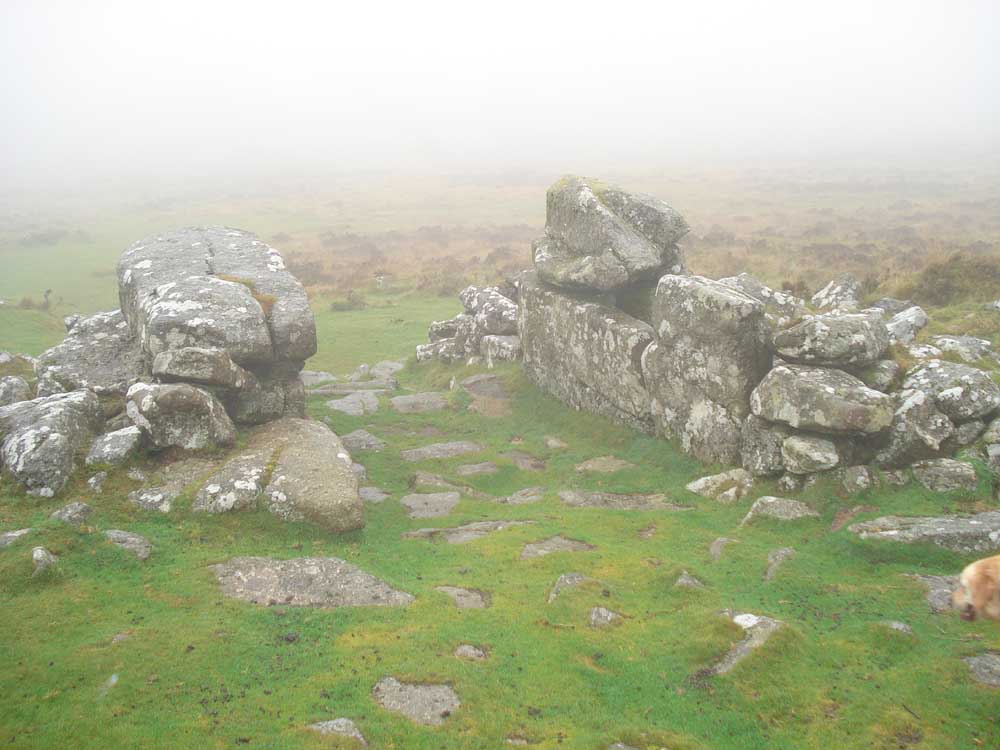 The main gate, on the southern side, at the bottom of the slope up to Hameldown Tor .....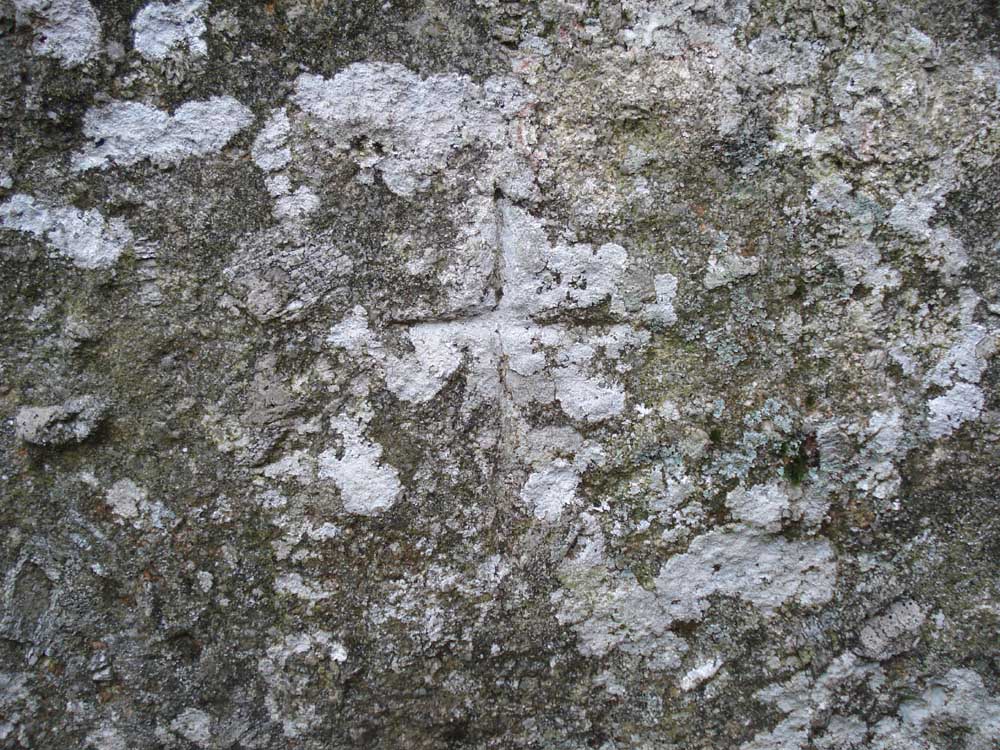 ..... a cross cut into the large stone on the right in the previous photo ..... believed done in Victorian times as an 'antidote' against any remaining druidic influences .....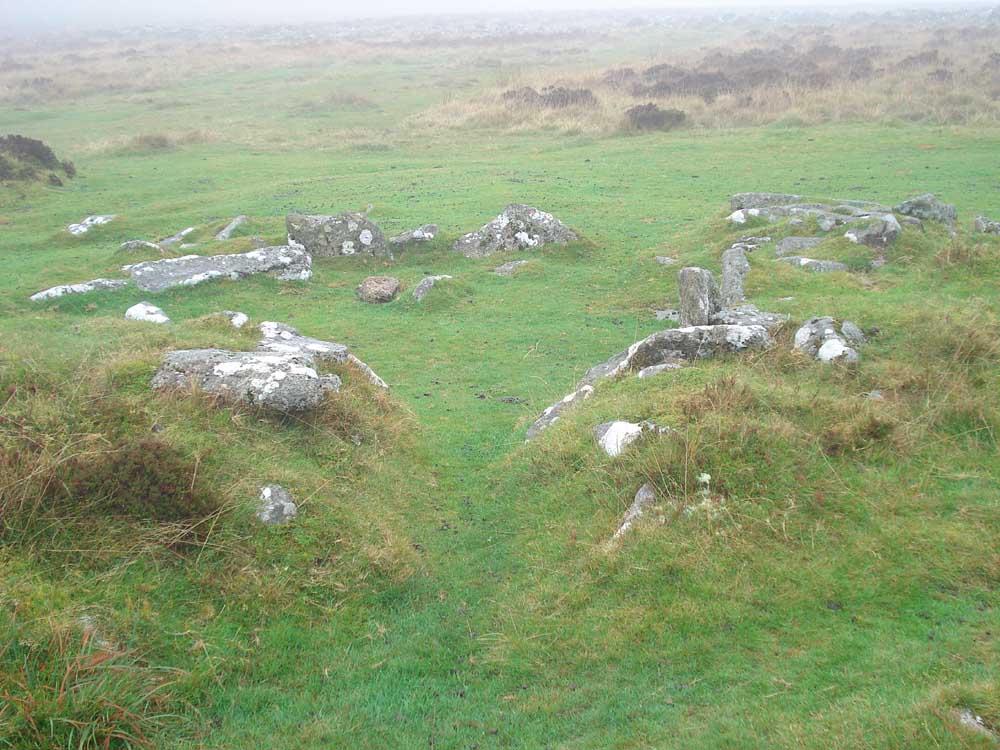 One of the twenty-four round houses .....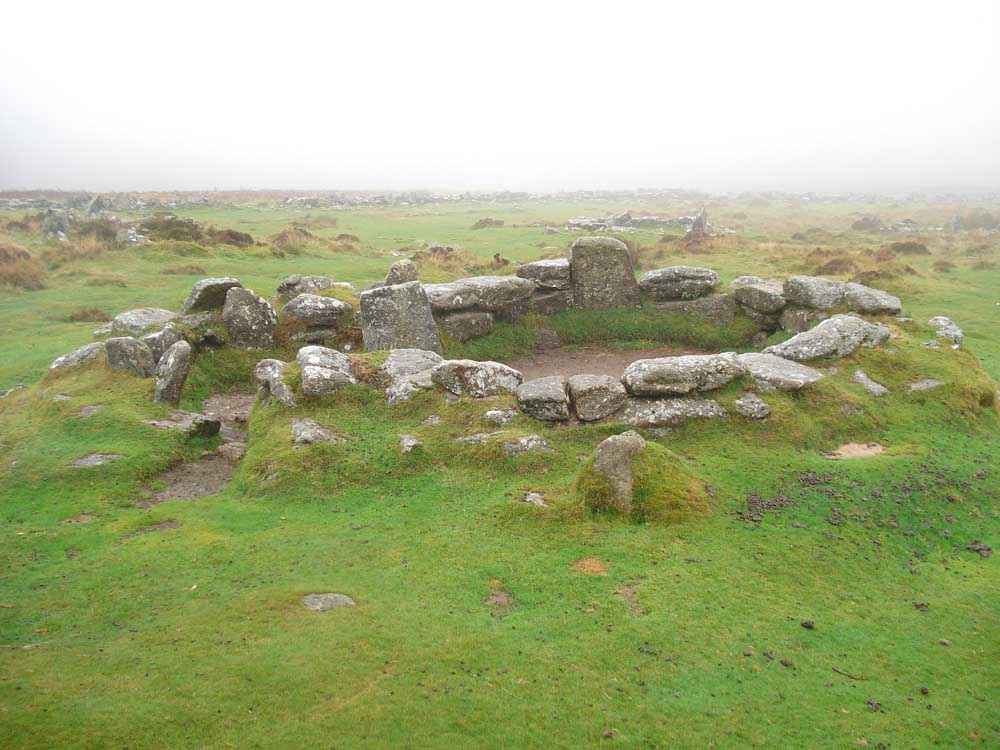 A round house 9hut circle) with a porch entrance against the prevailing south-westerly winds .....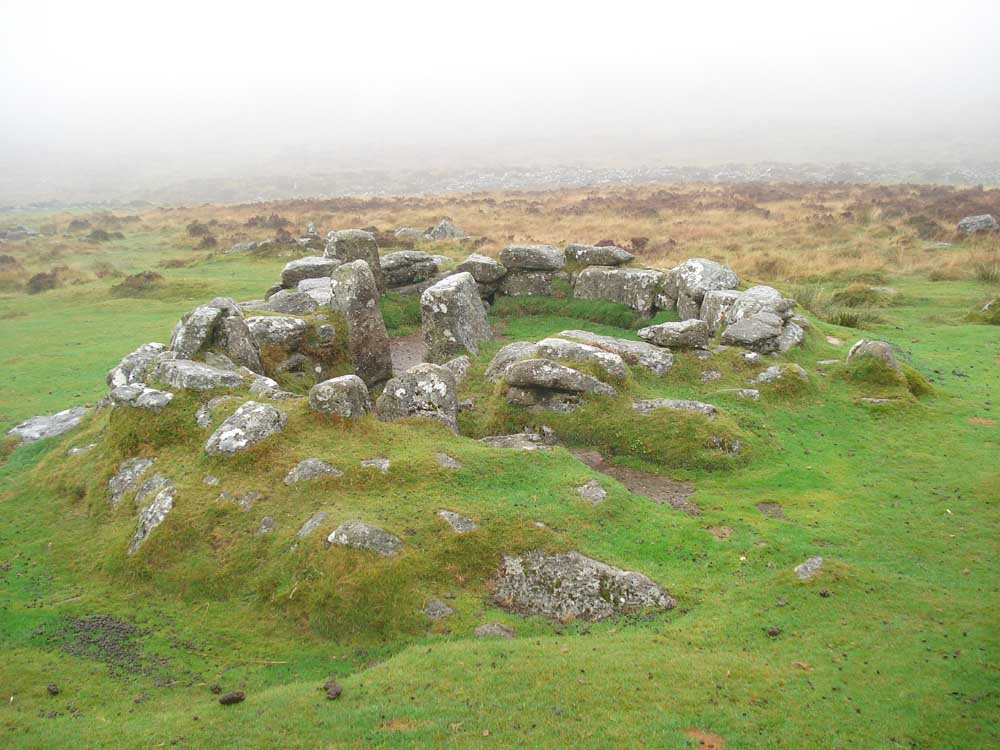 ..... another view .....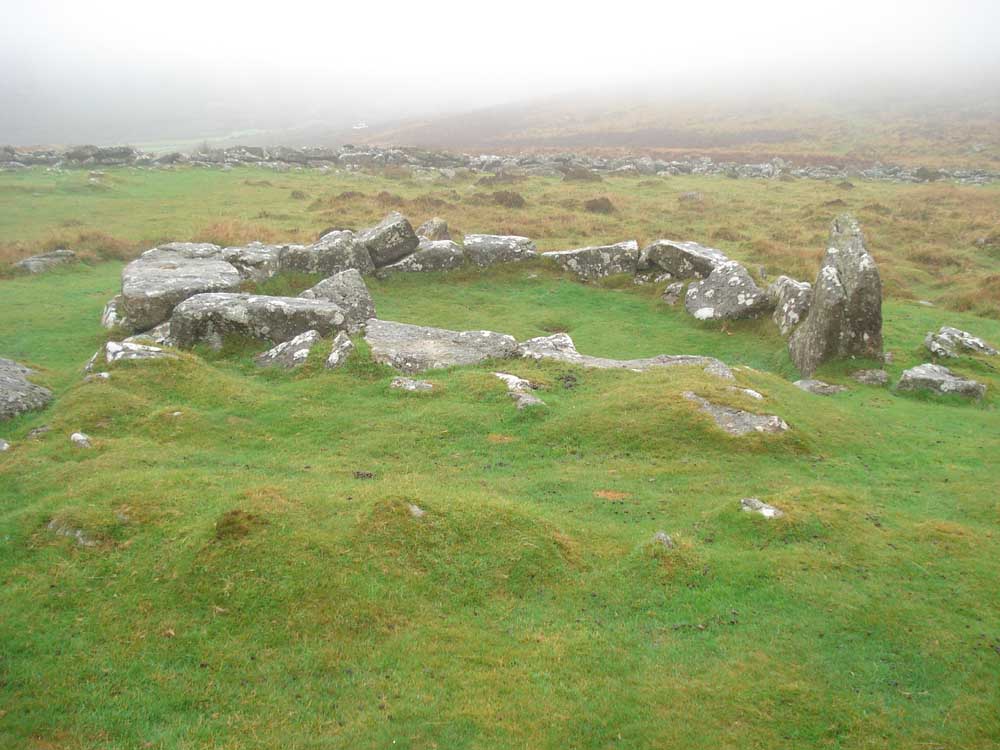 Another round house.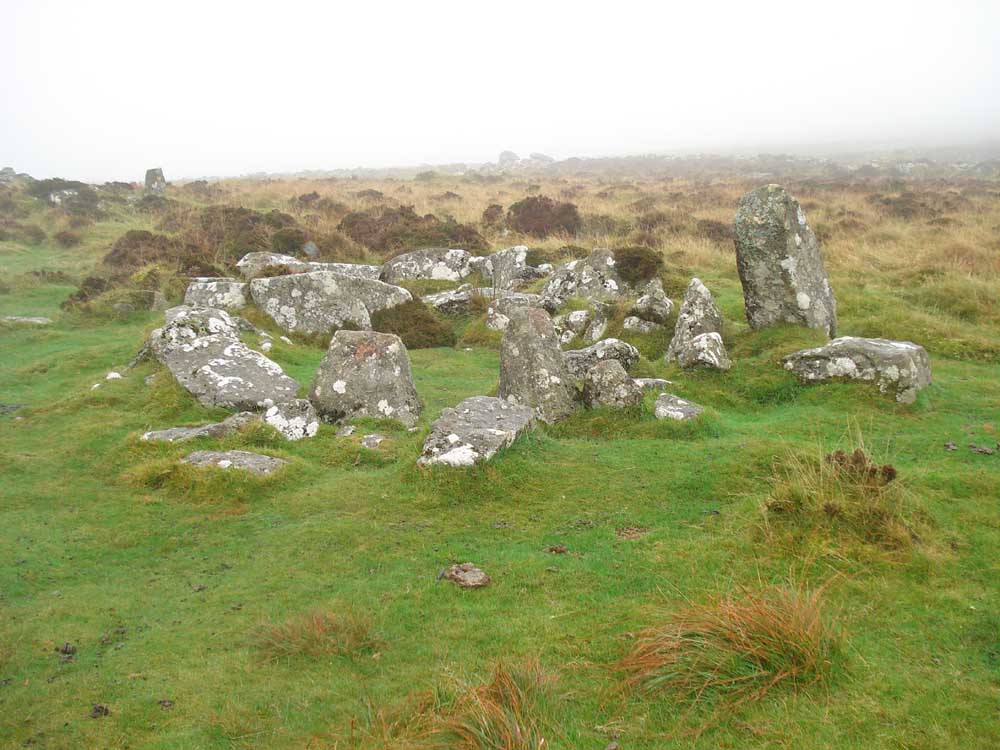 Another round house.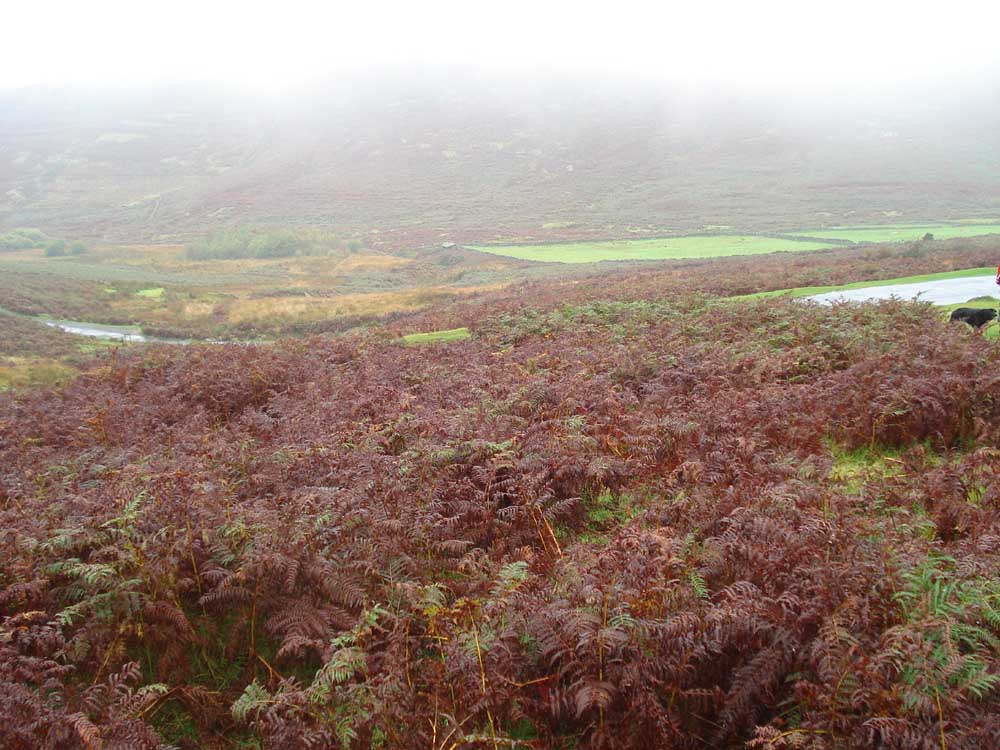 Looking from the slope coming down from Grimspound over the fields of Headland Warren Farm.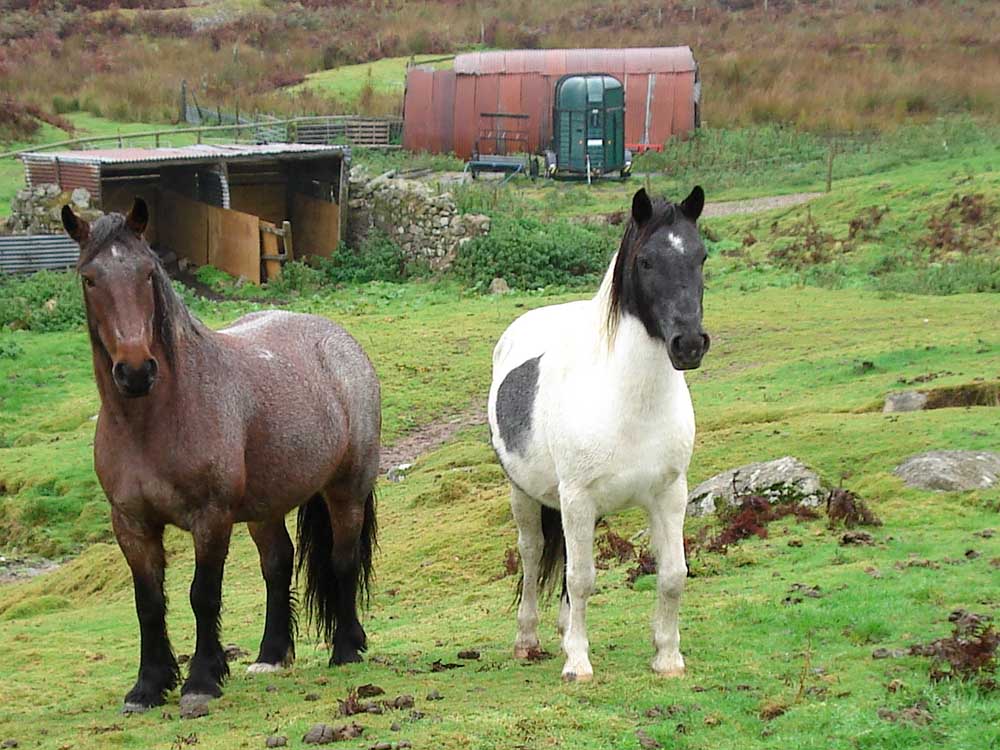 Two ponies at Headland Warren Farm.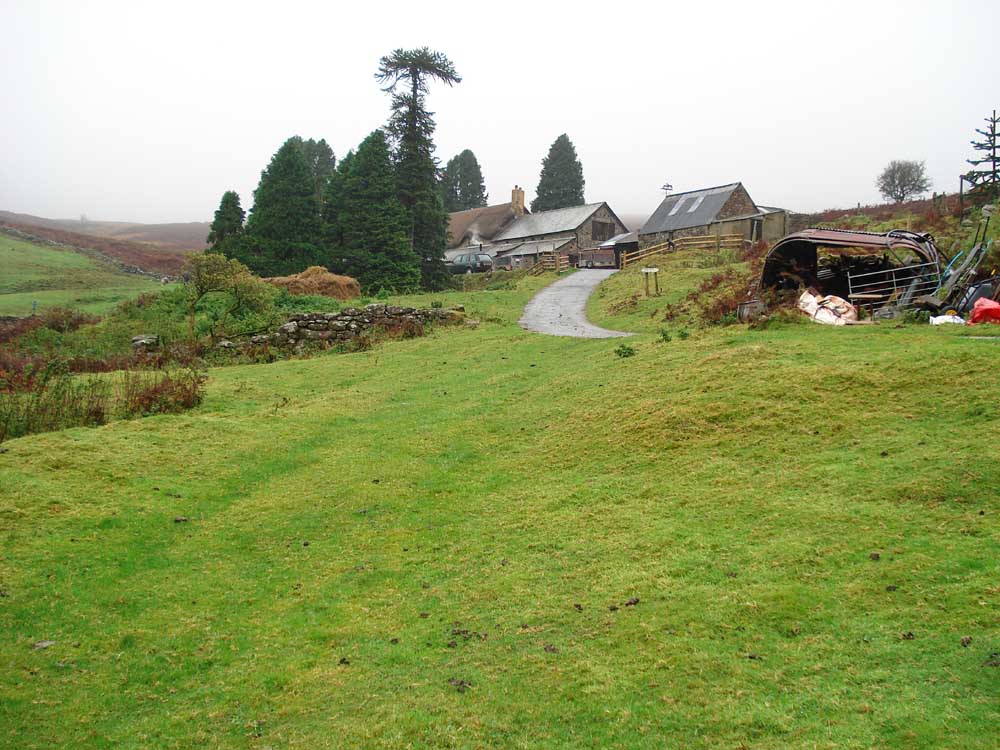 Headland Warren Farm, a 13 Century Devon longhouse (600 years old!), now a holiday destination.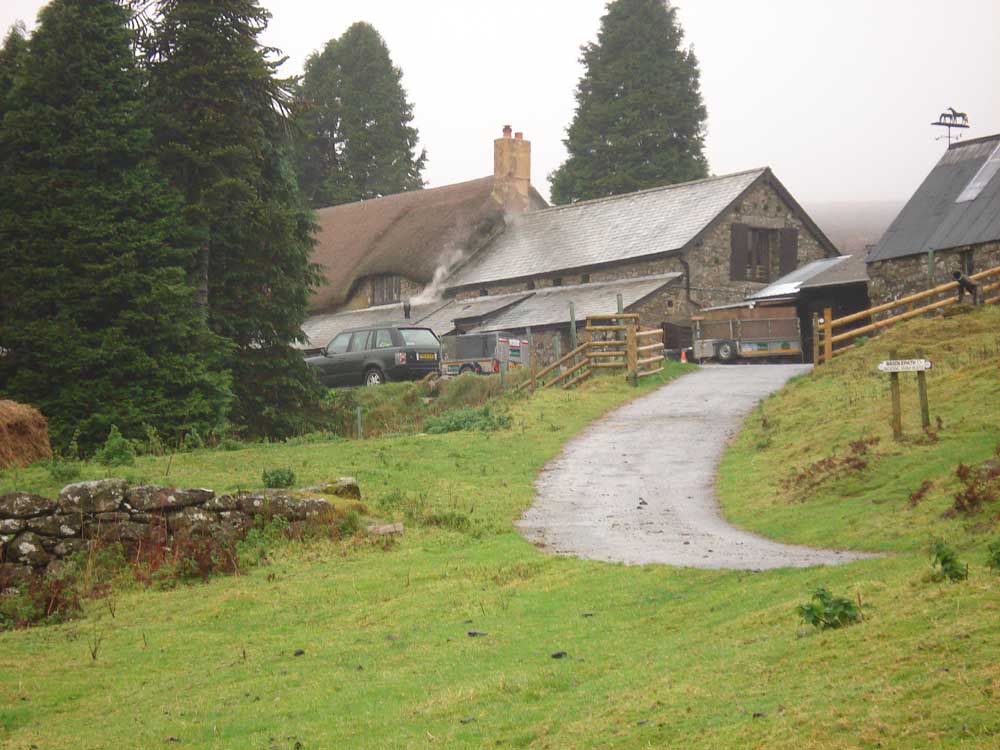 ..... a zoomed view.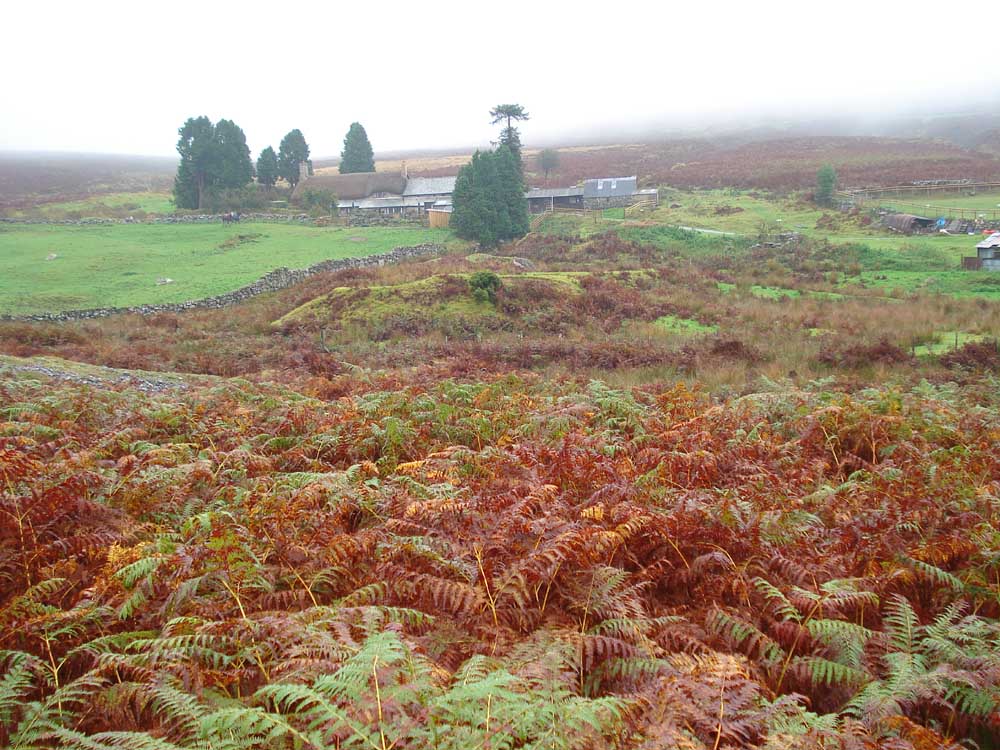 Looking back at the farm.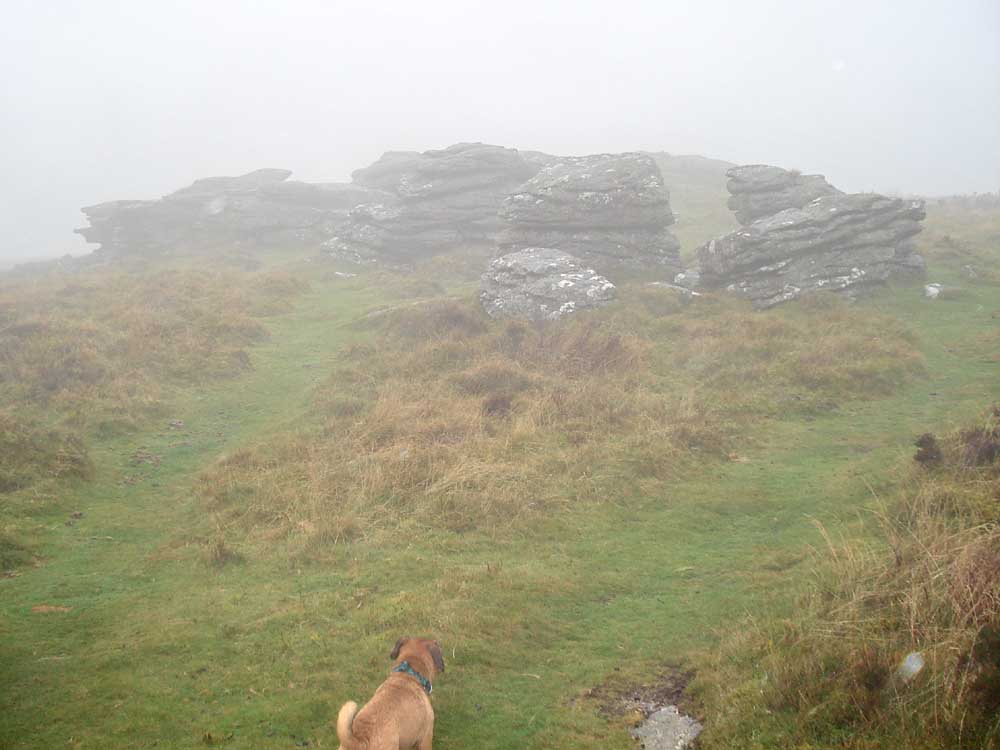 Birch Tor, SX 686 814, elevation 487 metres (1597 feet), in the rain!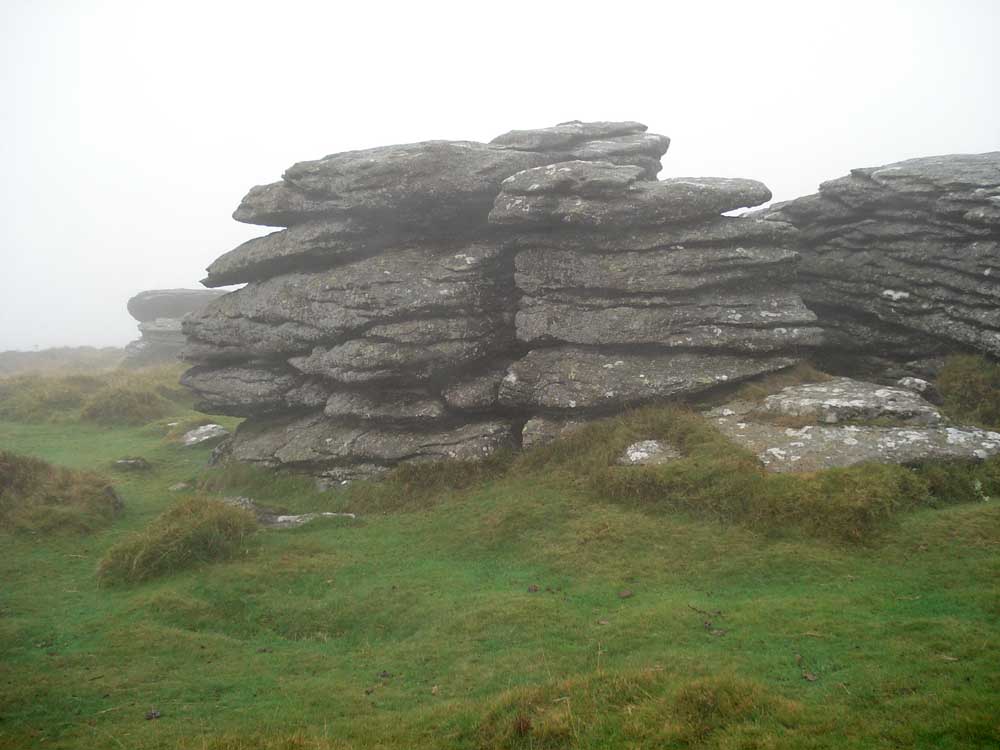 Birch Tor detail.
A welcome sight - back at the car park!
The red line is the GPS satellite track of the walk of the route walked.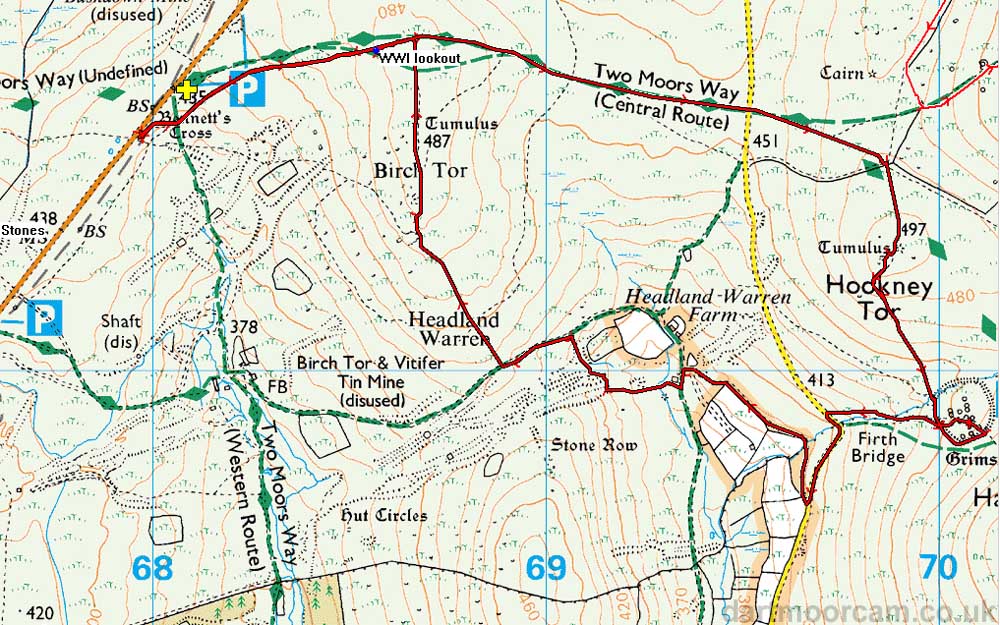 Ordnance Survey © Crown copyright 2005. All rights reserved. Licence number 100047373.
Also, Copyright © 2005, Memory-Map Europe, with permission.
The walk is easily accessed by parking by Bennett's Cross which is about 1 km along the road from the Warren House Inn towards Moretonhampstead, at the yellow cross / P symbol on the map.
Statistics
Distance - 6.89 km / 4.28 miles.

All photographs on this web site are copyright ©2007-2016 Keith Ryan.
All rights reserved - please email for permissions
Sister web sites
Dartmoor Tick Watch
The Cornish Pasty - The Compleat Pastypaedia