This walk: 2009-11-25. Hemsworthy Gate, Stittleford's (Stentiford's) Cross, Haytor, Saddle Tor, boundary stones "A 1793" stone, Pil Tor, Top Tor, mill stone, cairns, reeve, Teignmouth, mill stone incised with a cross, a rough cross, rainbow, moss, lichen, Pixies Matchsticks, fungi.
Walk details below - Information about the route etc.
Stittleford's (Stentiford's) Cross, incised into the stone. The incised initials "RM" stand for Rawling Mallock.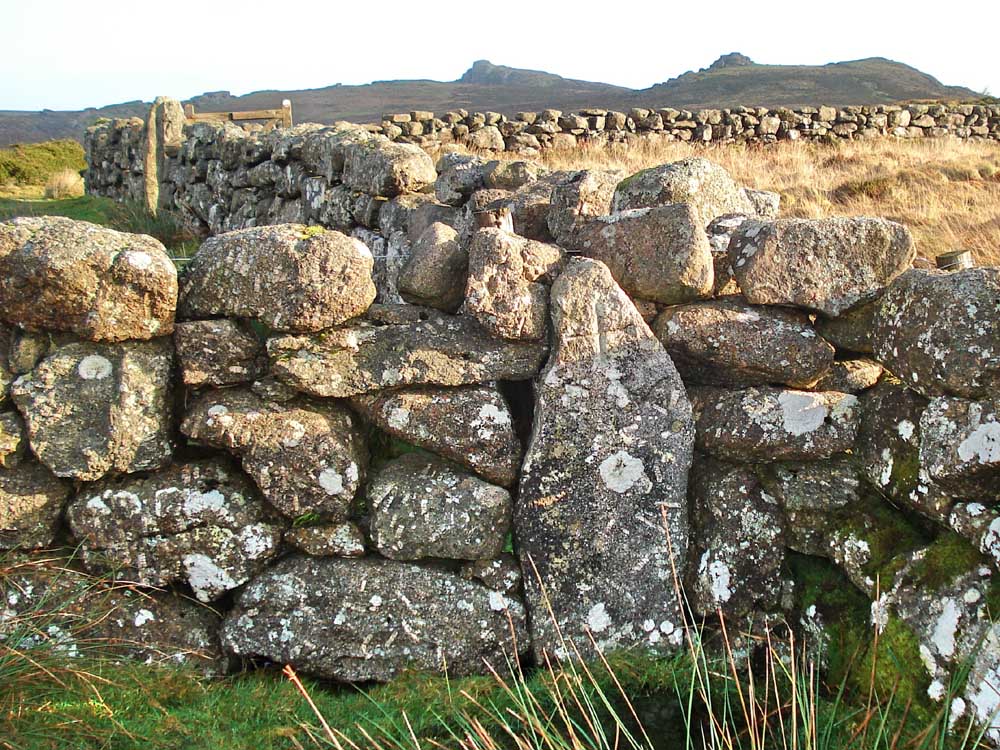 Stittleford's Cross, along the road (south) from Hemsworthy Gate, with Haytor and Saddle Tor in the background.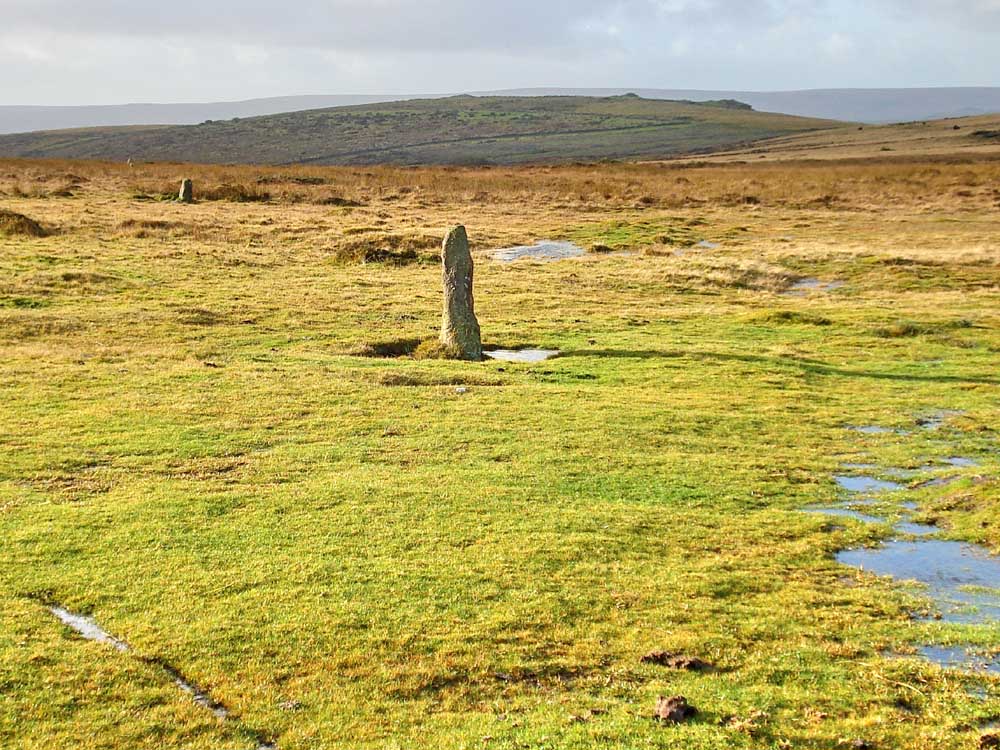 Boundary stones running south-west towards Blackslade Mire.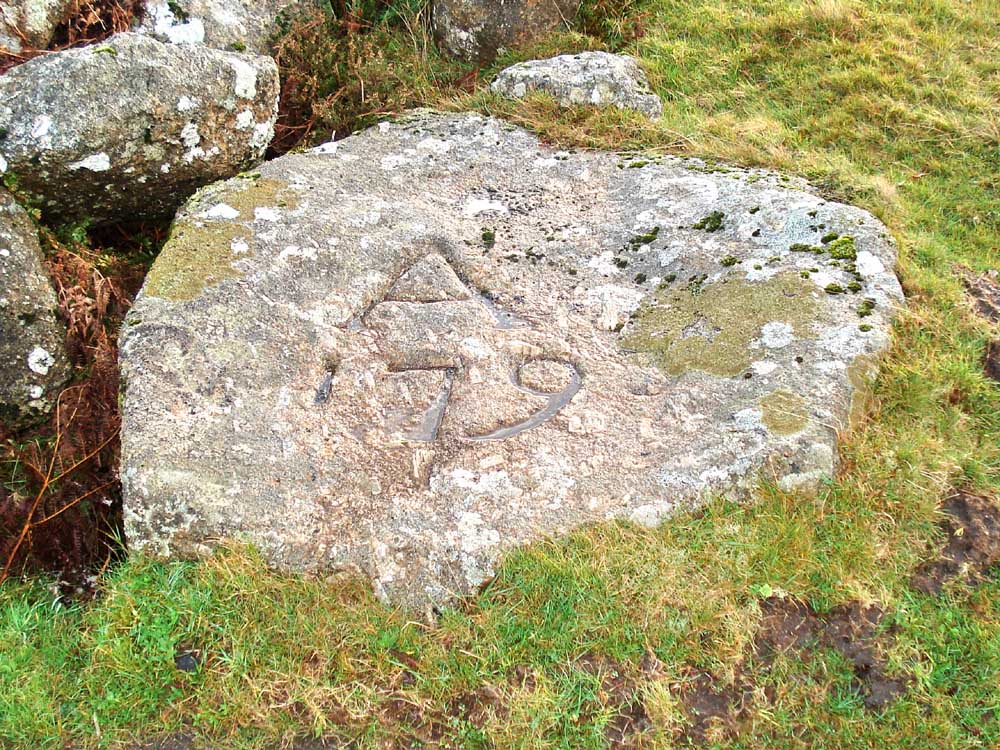 On the roadside, a stone incised "A 1793".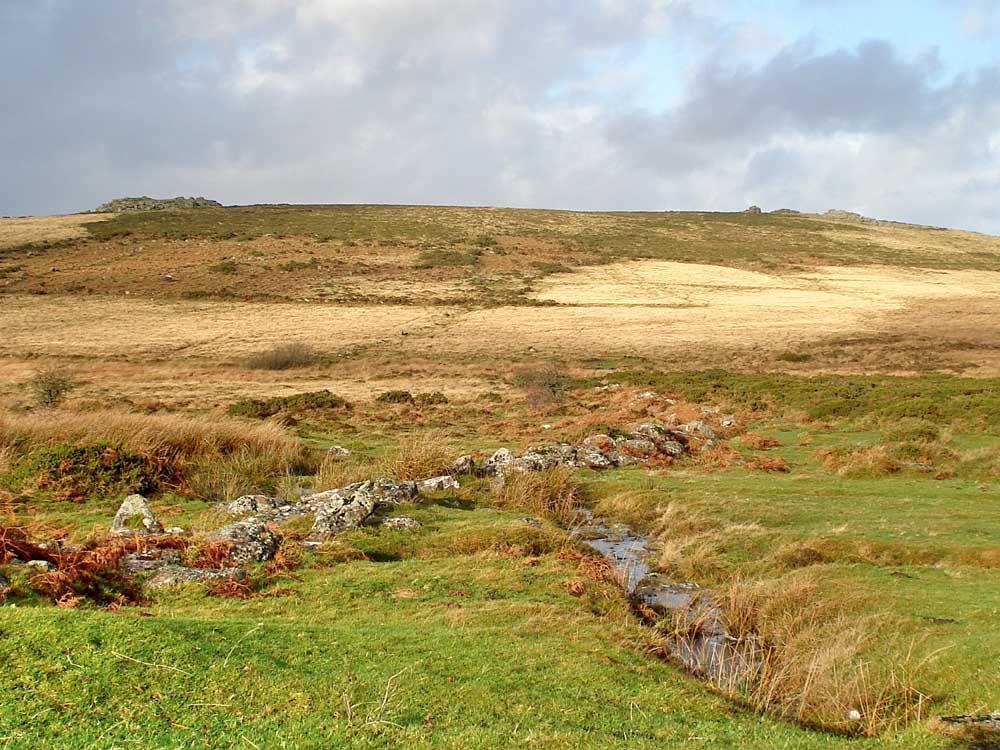 Looking north-west at Pil Tor (left) and Top Tor (right). Foales Arrishes (Settlement) is below Pil Tor.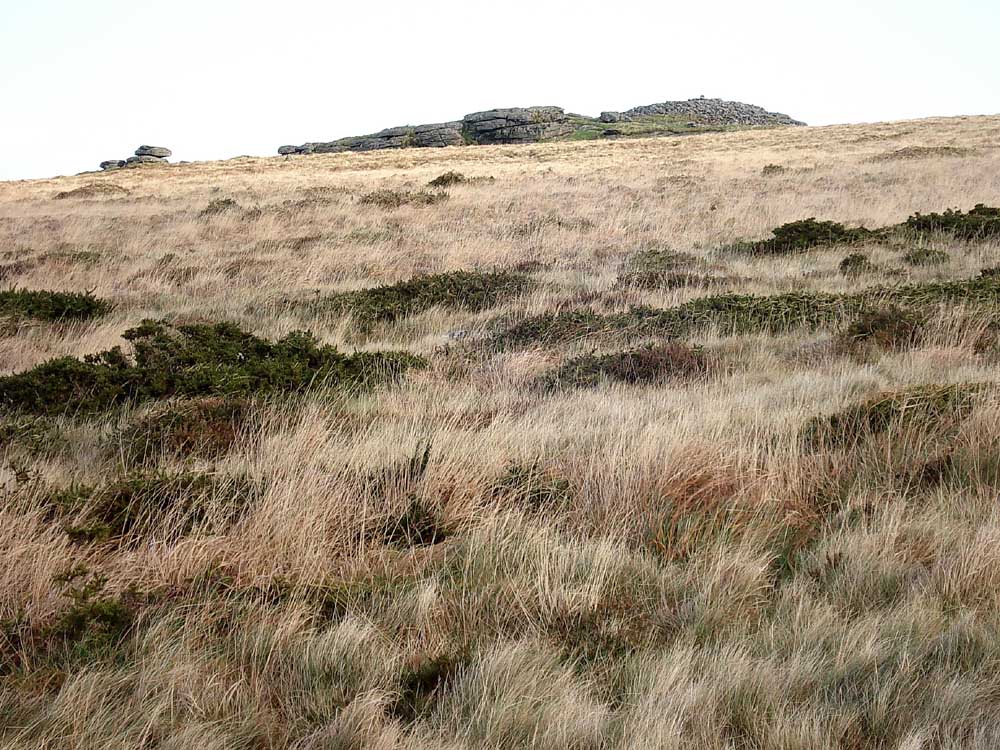 First of three cairns on Rippon Tor (SX 746 755), with a trig. point, elevation 473 metres (1551 feet).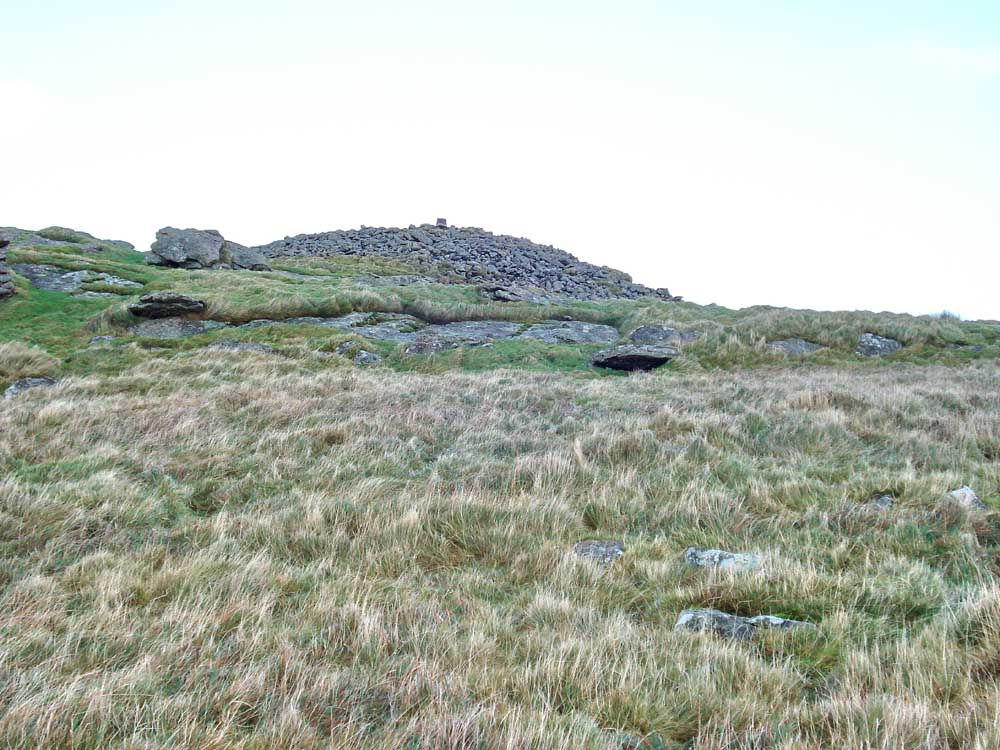 A closer view of the first cairn .....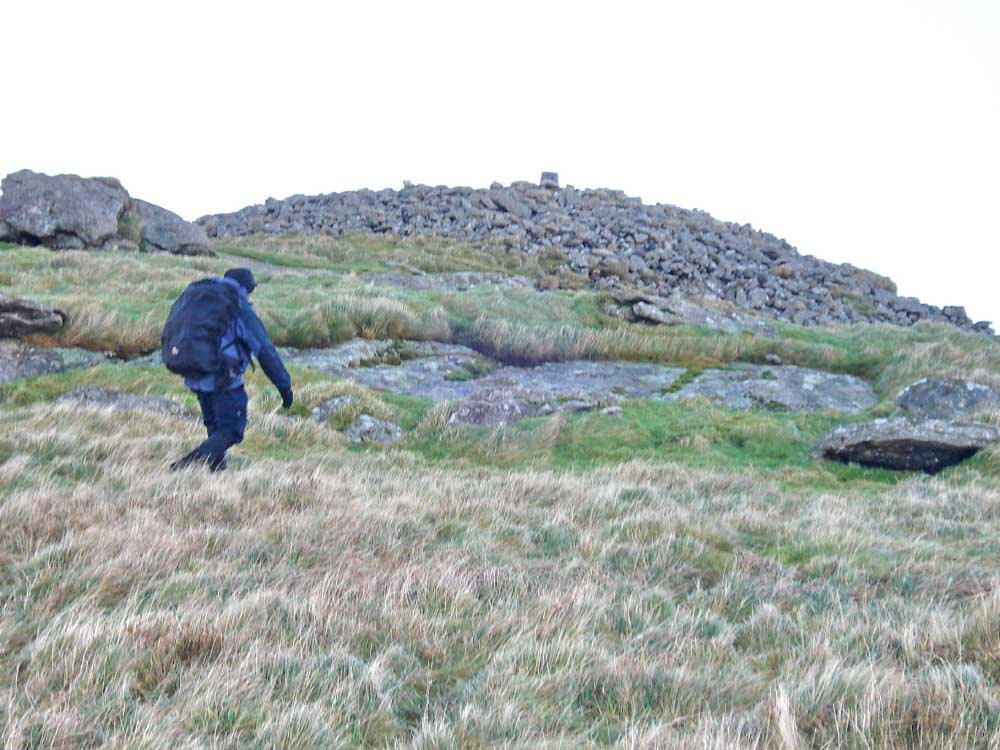 ..... and again.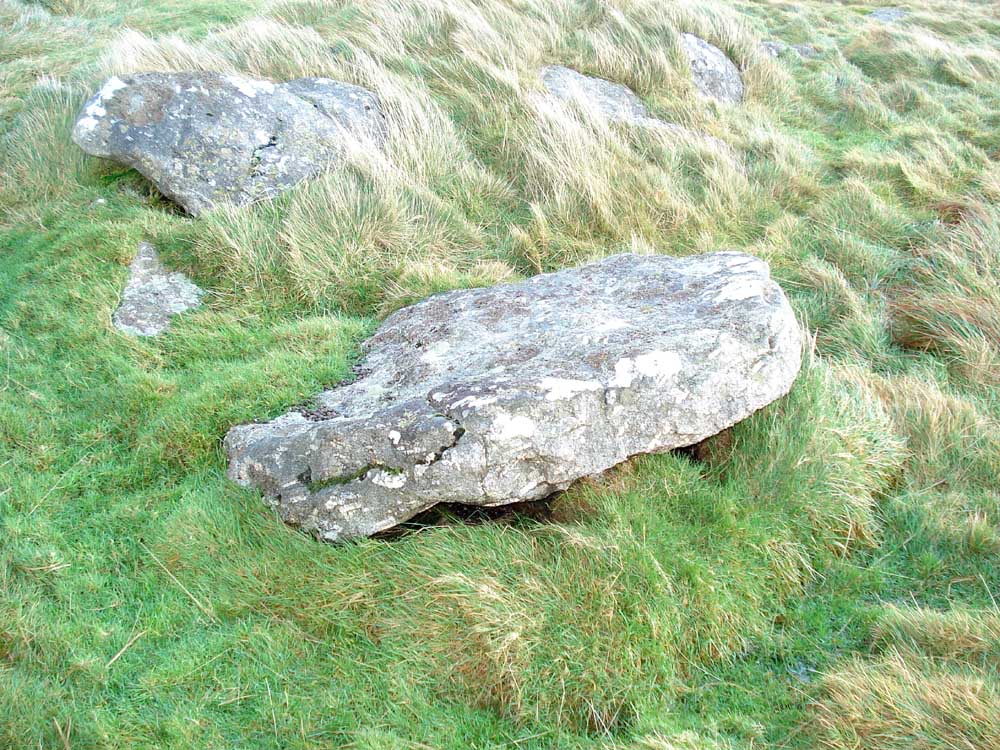 What appears to a mill stone, abandoned in the making.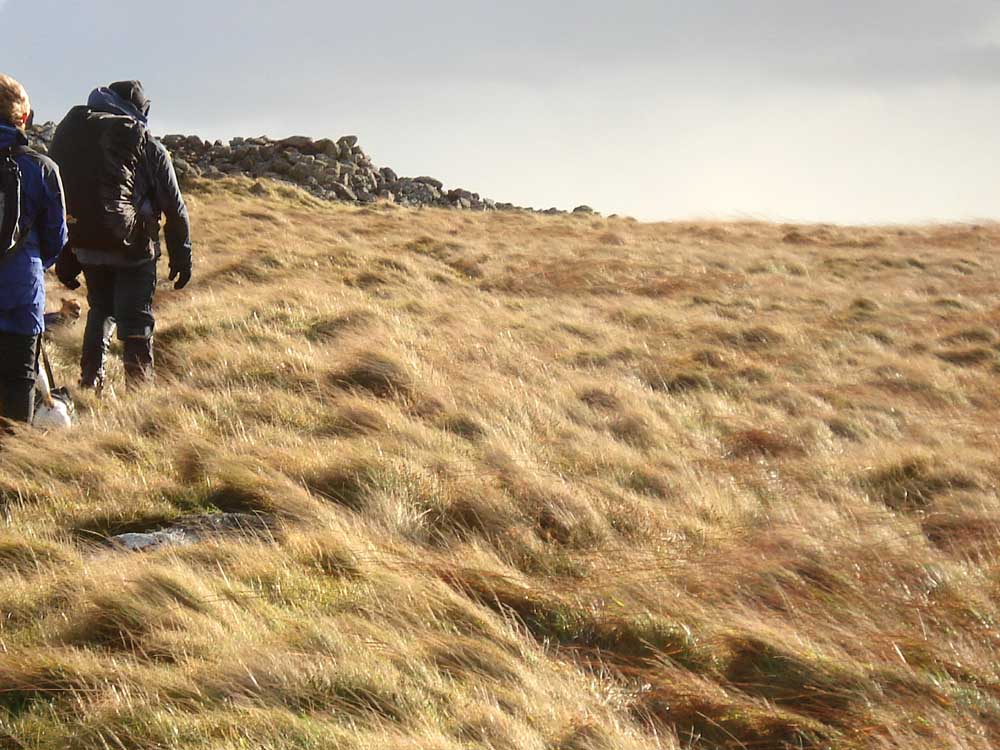 Approaching the second cairn, along a reeve.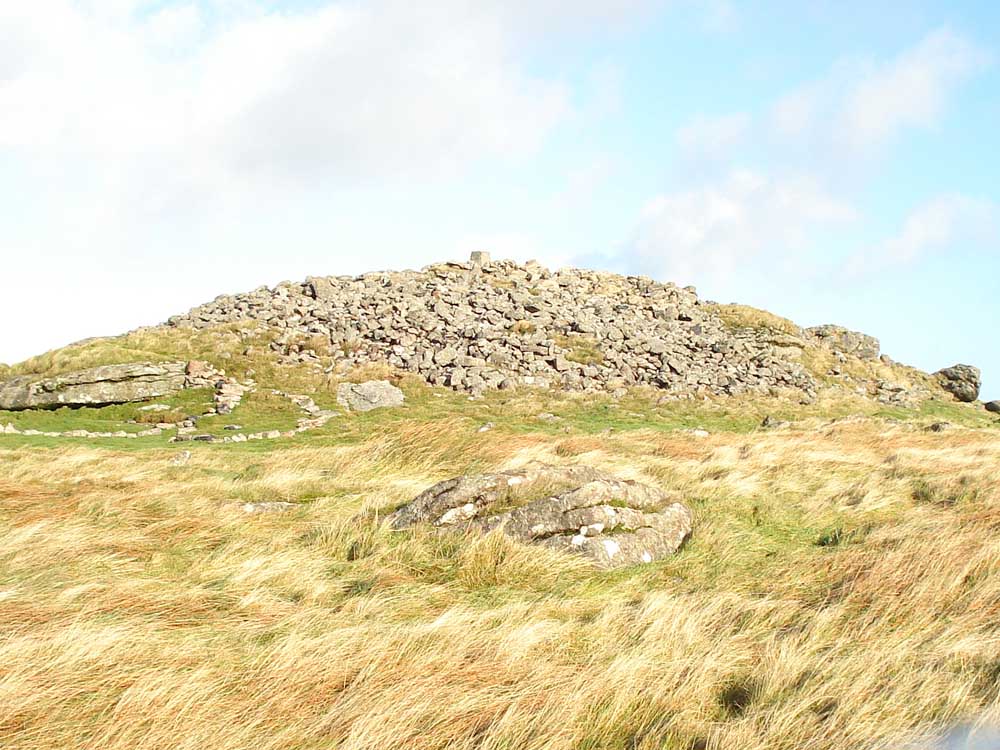 Zoomed view of the first cairn during a brief moment of sunshine.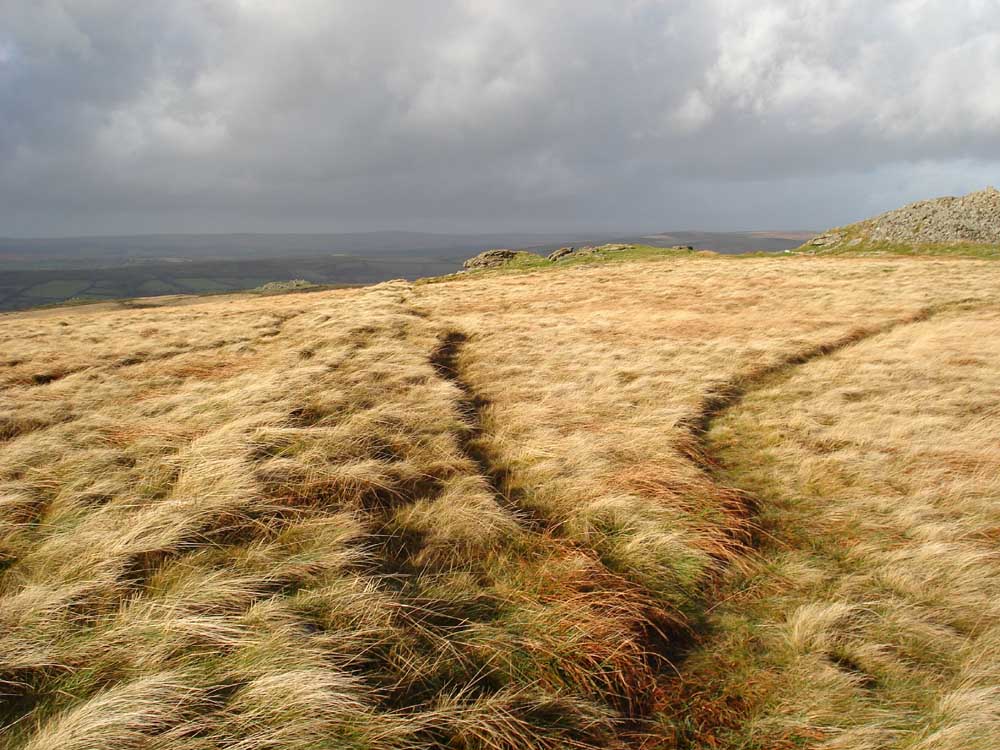 Looking back along the reeve. Note the colour of the sky, coming our way!
Zoomed view to Haytor Rocks.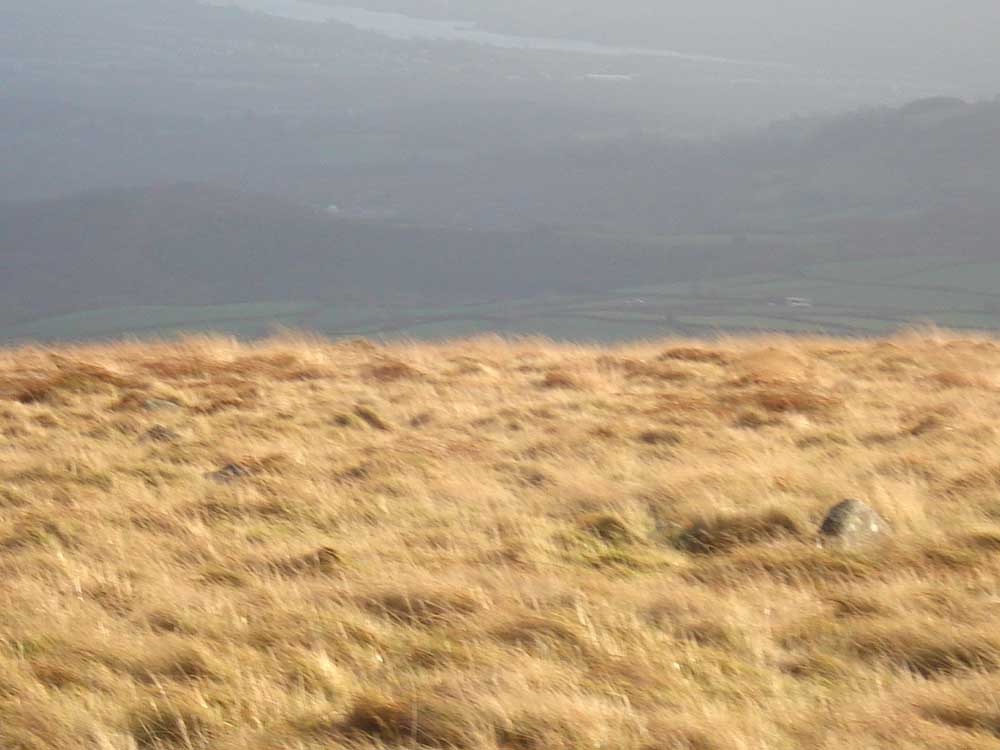 Zoomed view to Teignmouth - it was too dark to frame this photo properly!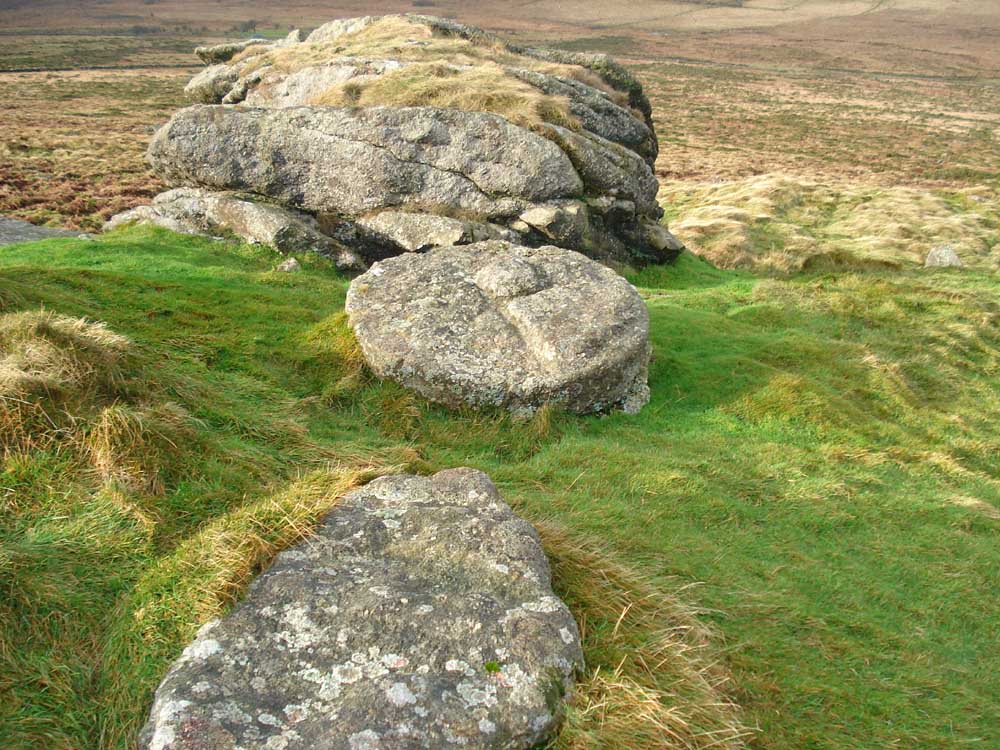 Abandoned mill stone with an incised cross, near the cairns.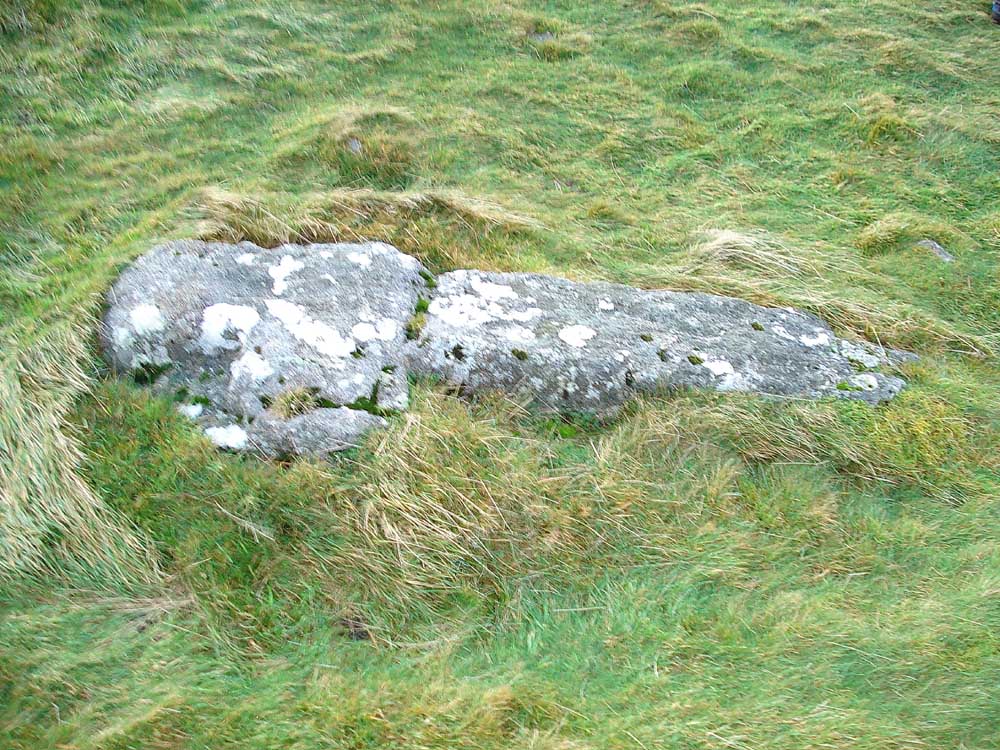 Rough cross, near the cairns, said to be left here by early Christians as something to neutralise any spirits associated with the ancient (heathen) burial cairns.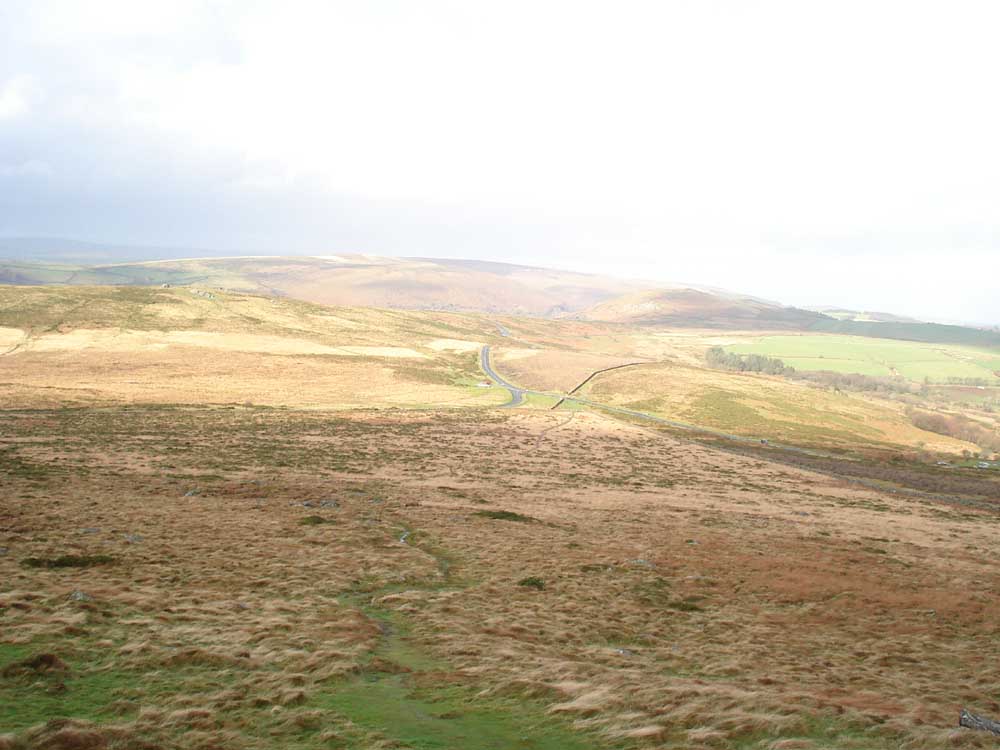 Looking towards the car park at Hemsworthy Gate.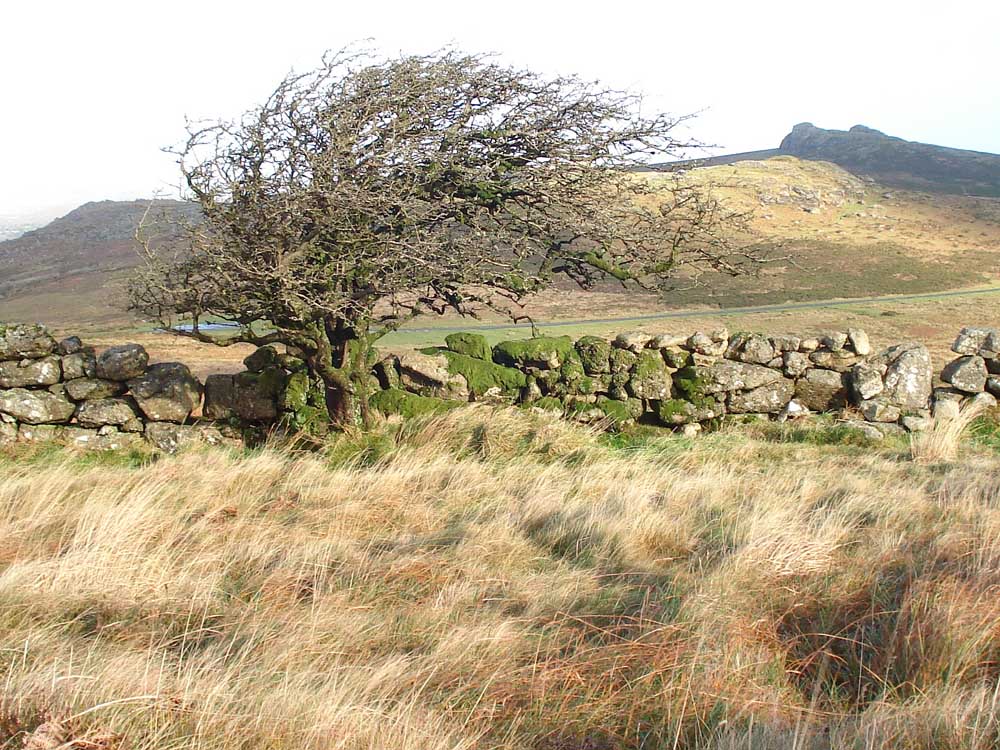 A wind-shaped tree, with Haytor in the background.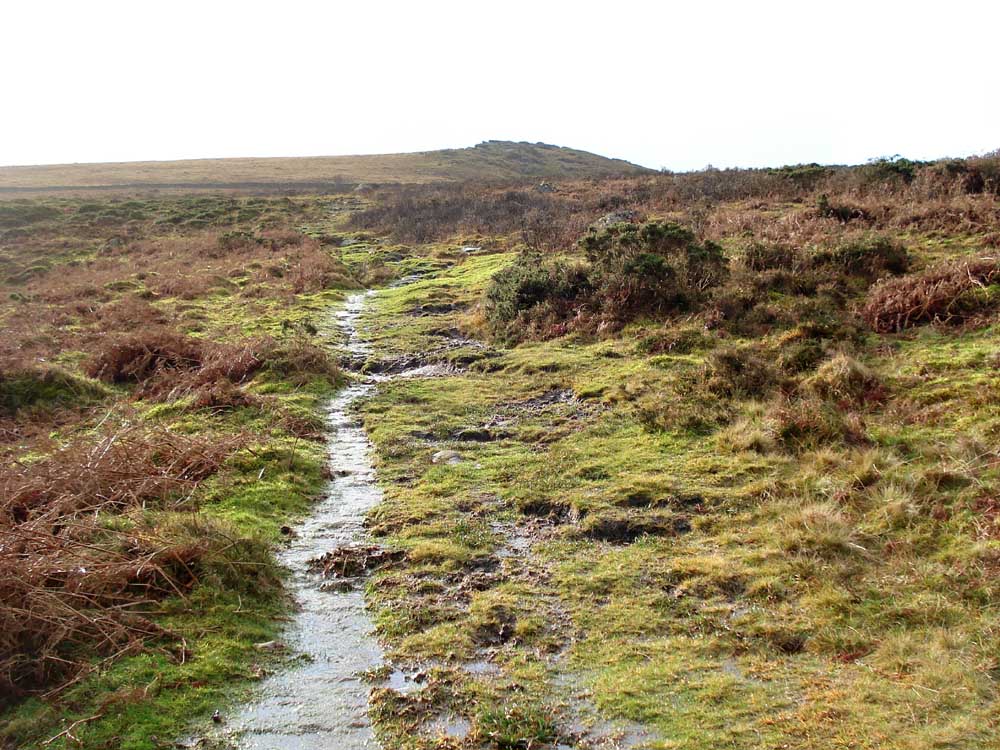 Looking back up the main path to Rippon Tor - but today it was a stream!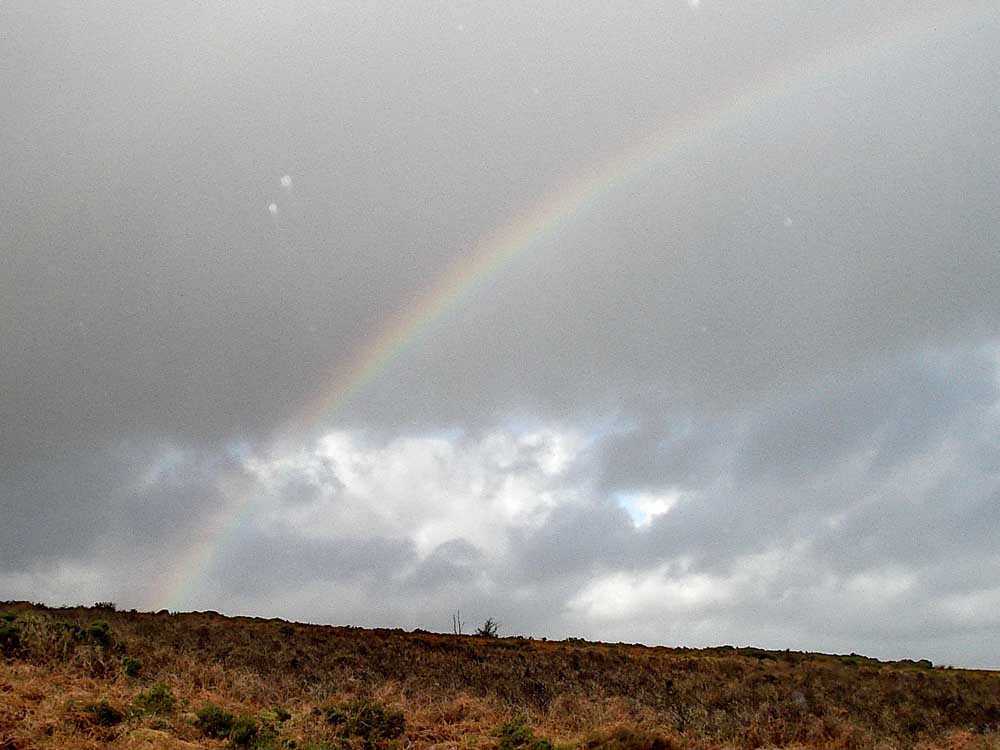 A rainbow to the west.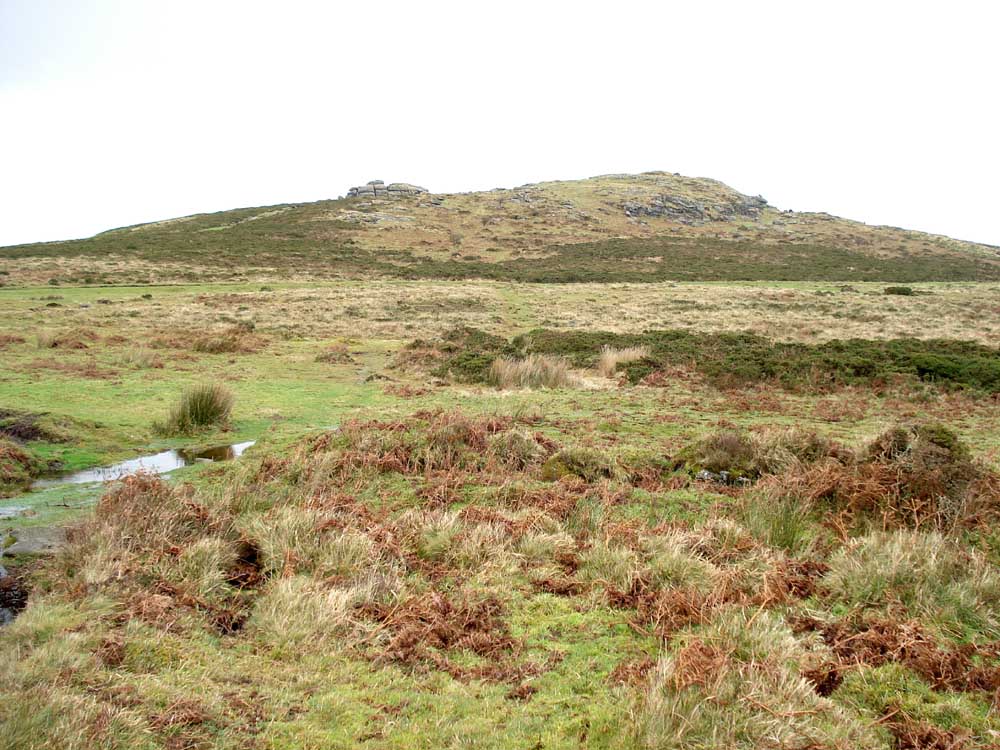 Saddle Tor.
Part of Saddle Tor, SX 751 762.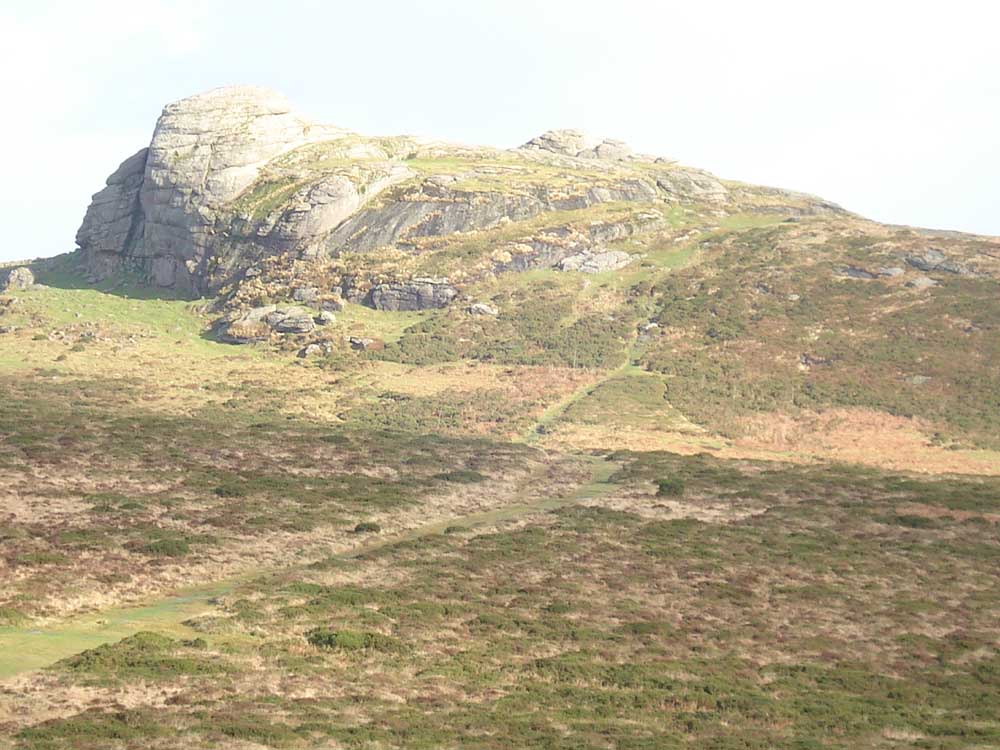 Zoomed view to Haytor.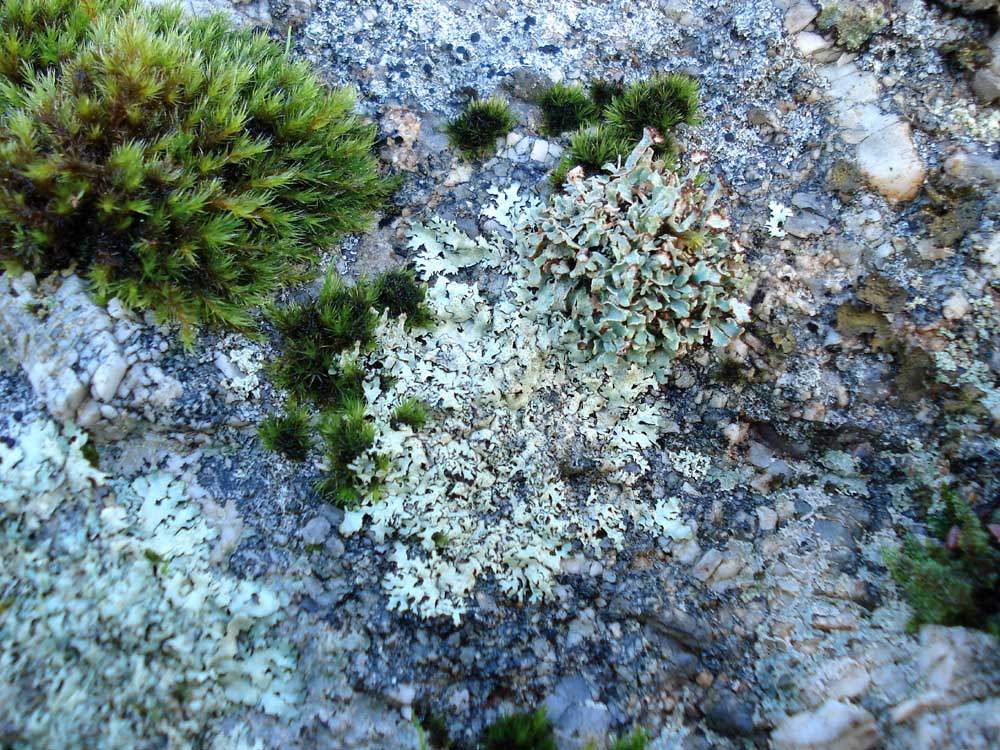 Moss and lichen.
Close-up the lichen (thallose structure?).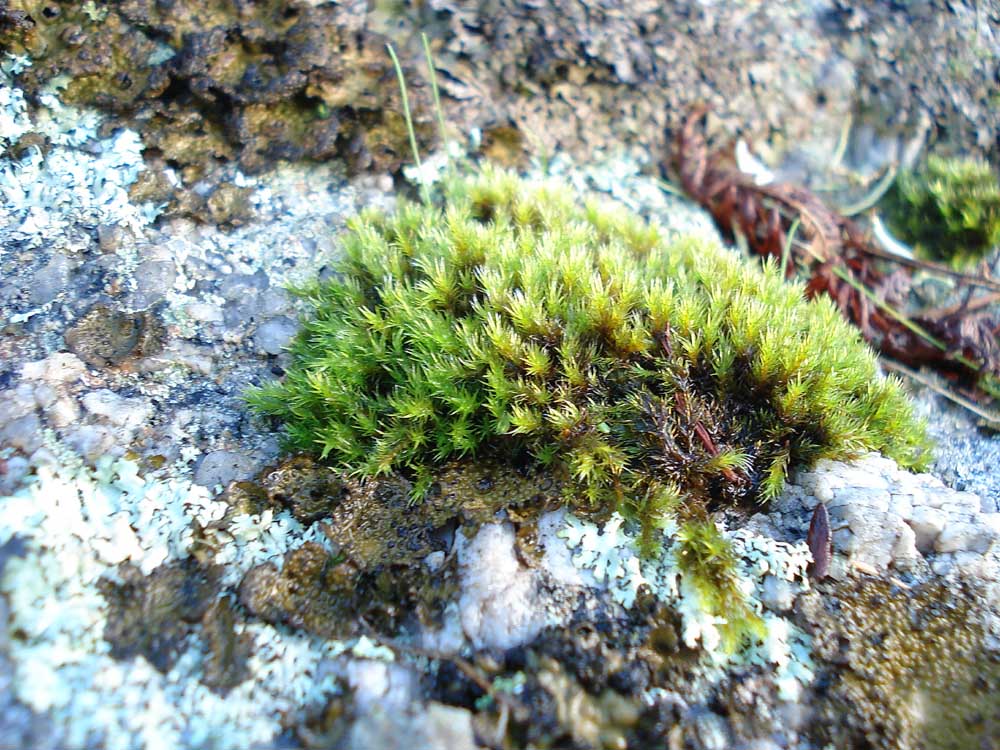 Moss - I used to know some of these when I was student in the 1960's!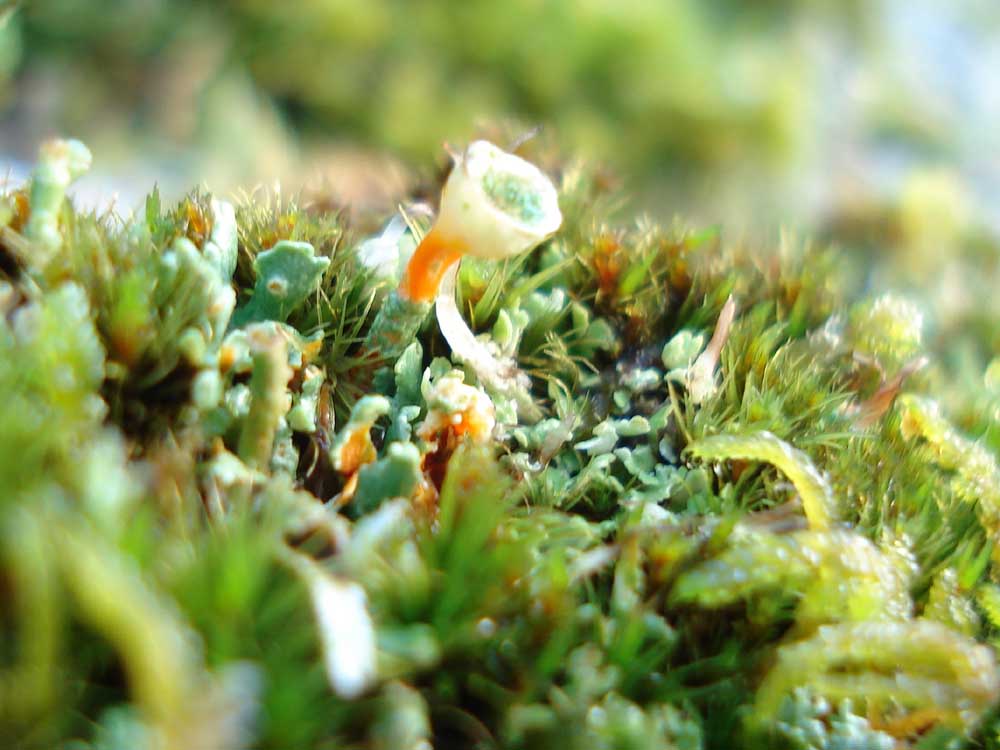 The cup-like fruiting body of a lichen.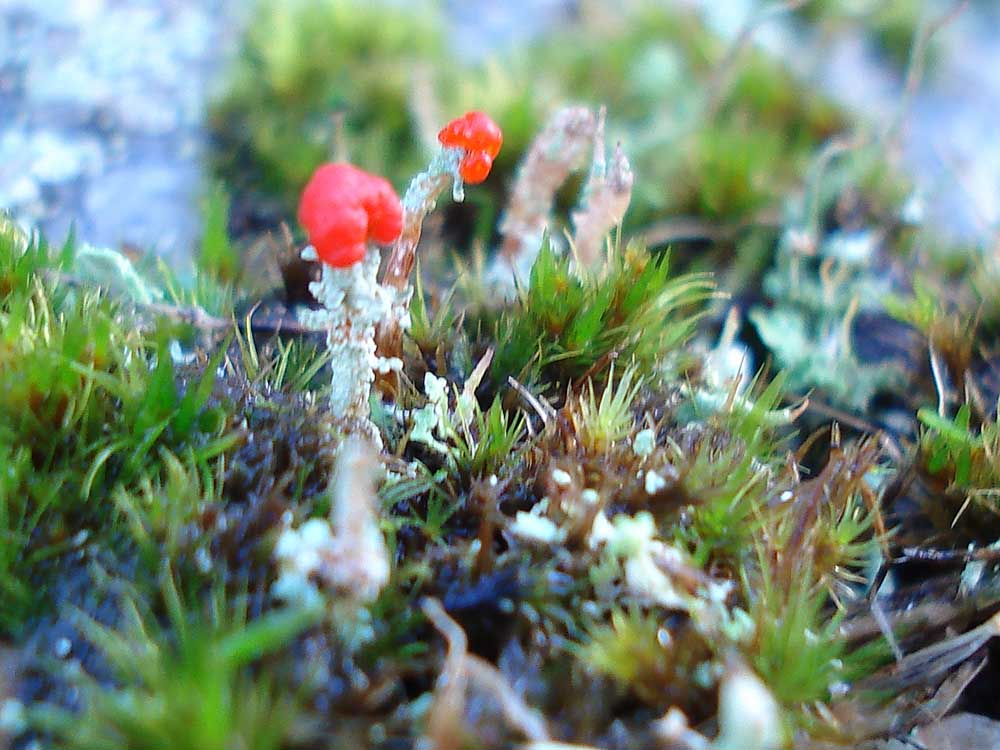 Pixie's Matchsticks ..... the red structures are the fruiting bodies of a lichen, which is an association of an alga and a fungus - possibly British Soldier Lichen or Cladonia cristatella.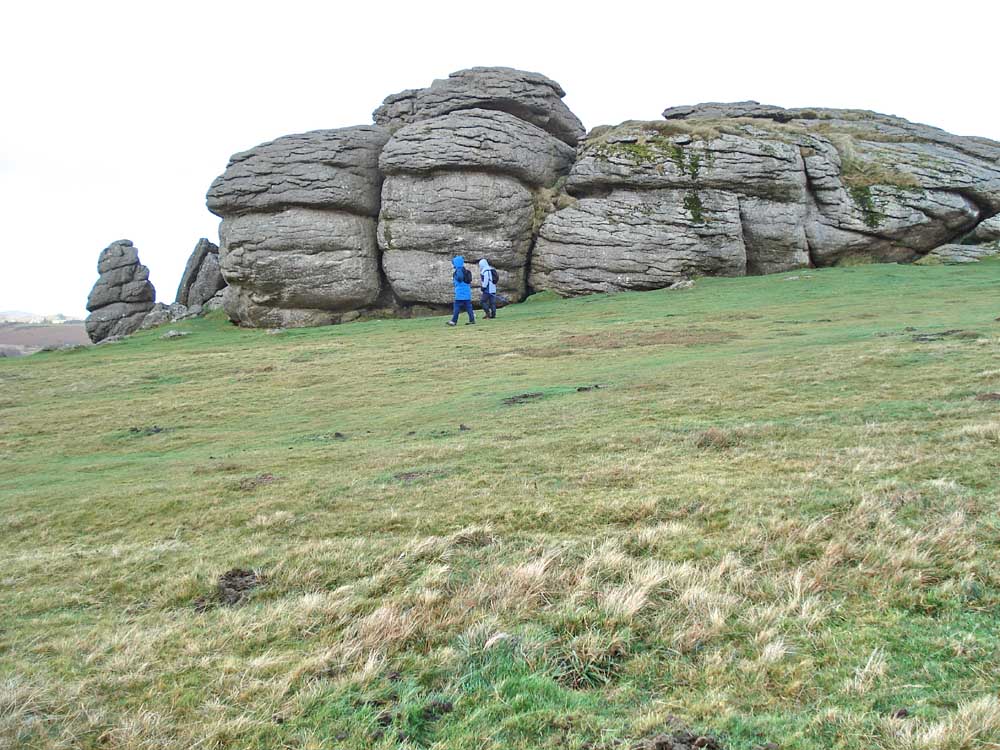 Christine and Isobel passing Saddle Tor .....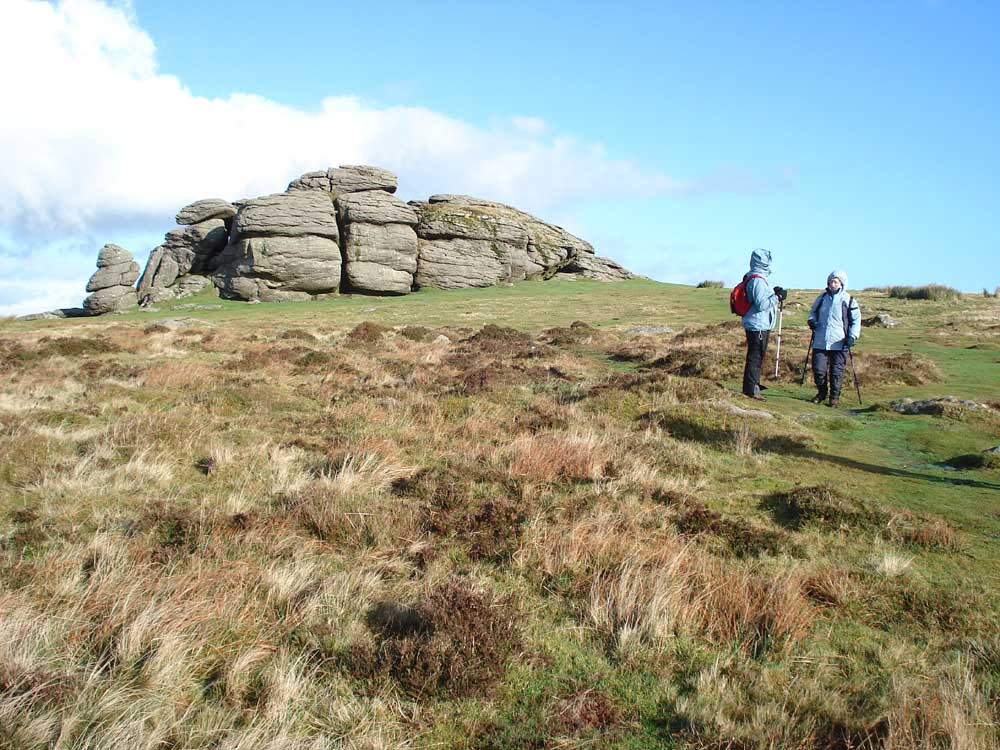 Sue and Isobel near Saddle Tor.
Emsworthy Girt, from the road - in heavy rain.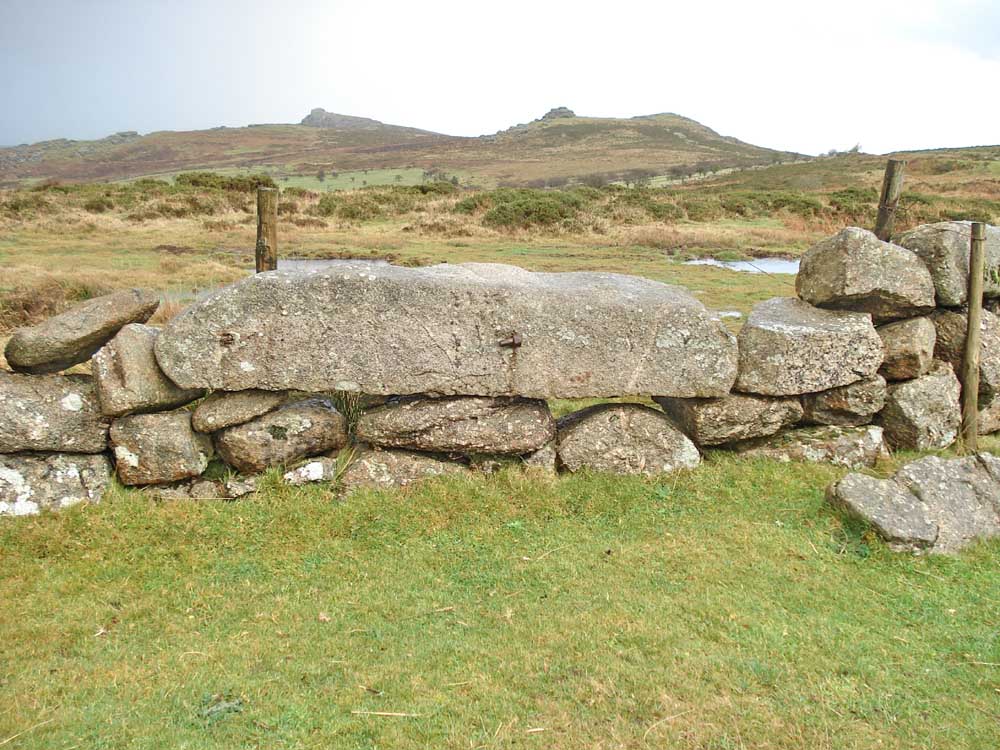 The Hawkeswell stone, near Hemsworthy Gate, it was one of the old gate posts, with Saddle Tor in the background .....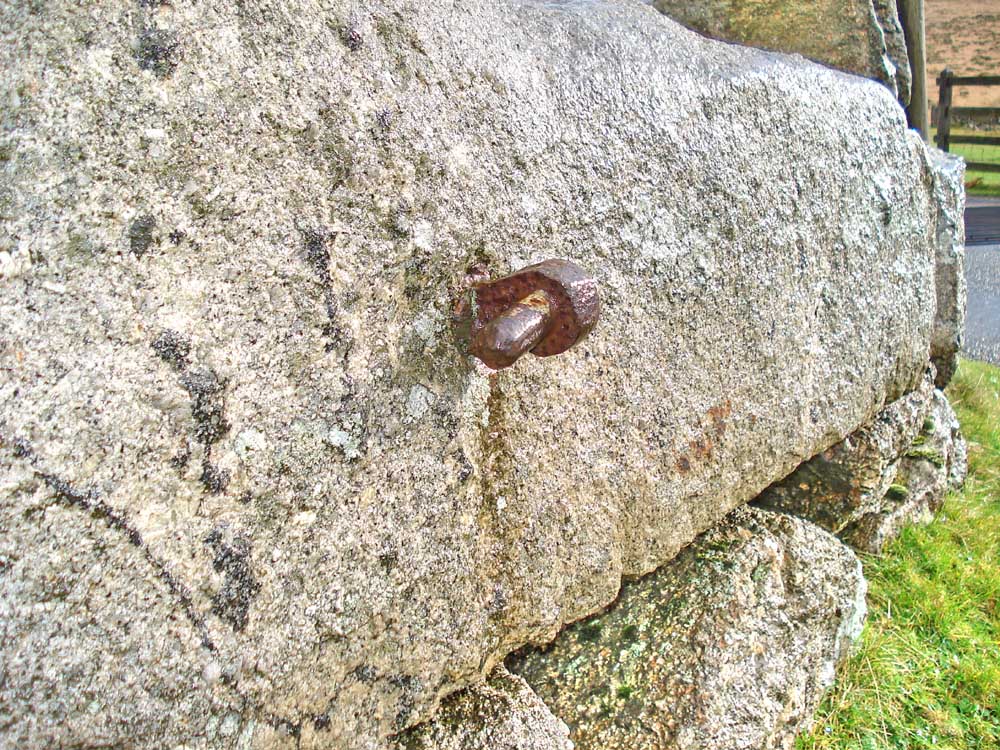 ..... close-up of a gate support.
Triple parish boundary stone beside the road at Hemsworthy gate: B - Buckland, M - Manaton and A - Ashburton.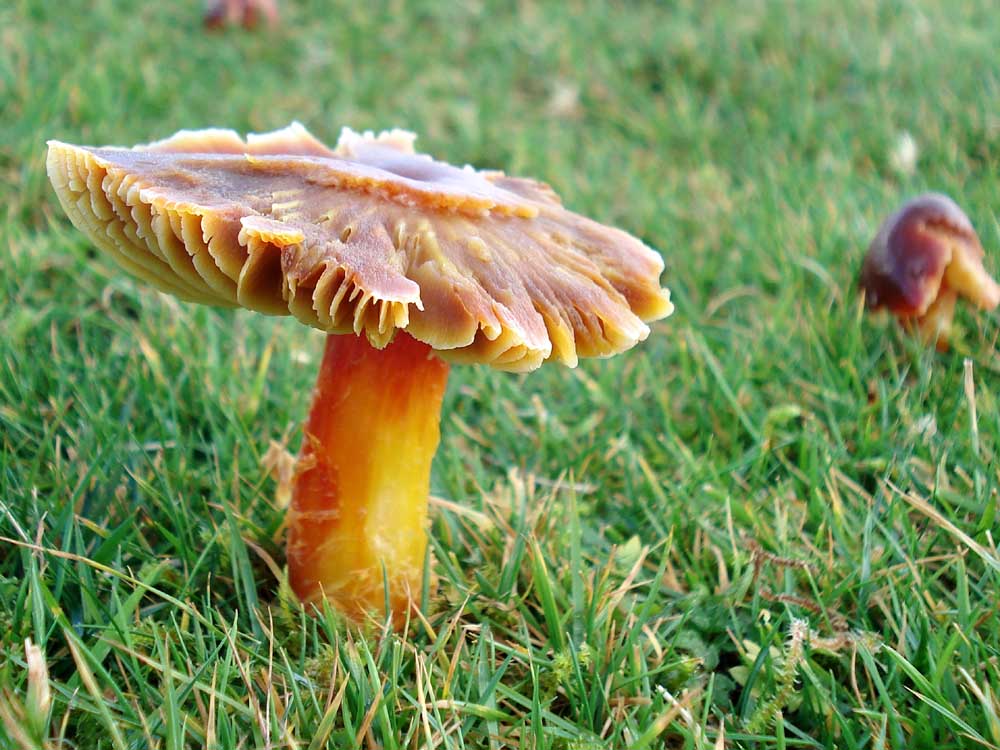 Unidentified fungi beside the car park .....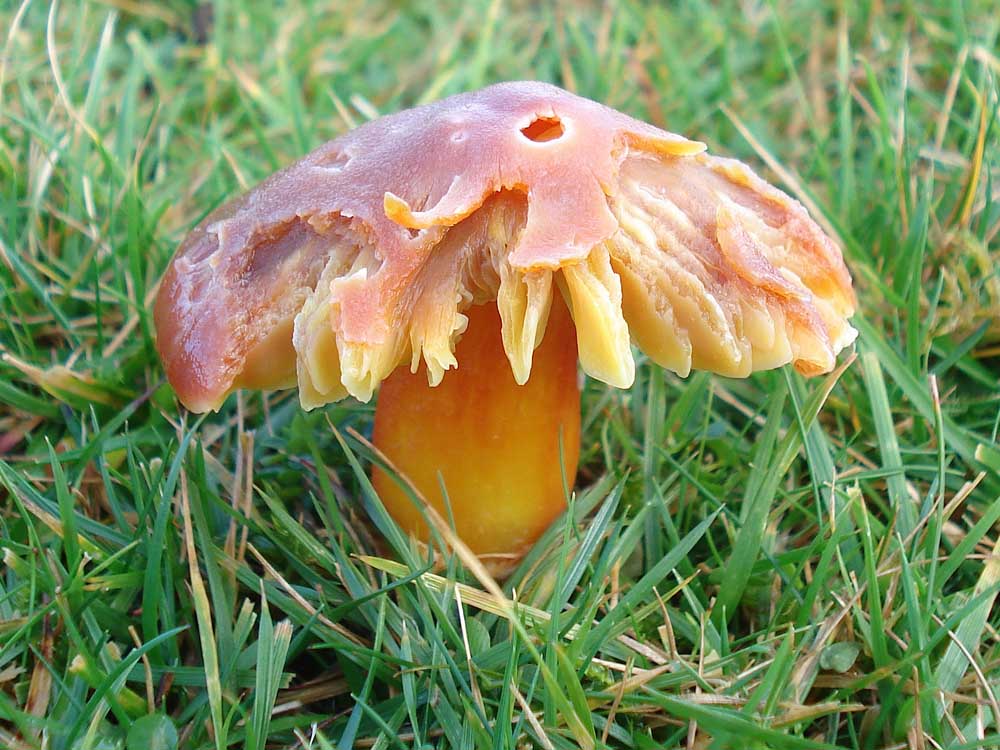 ..... it doesn't seem to among the Dartmoor fungi found on this Dartmmor fungus walk.
MAP: Red = GPS satellite track of the walk.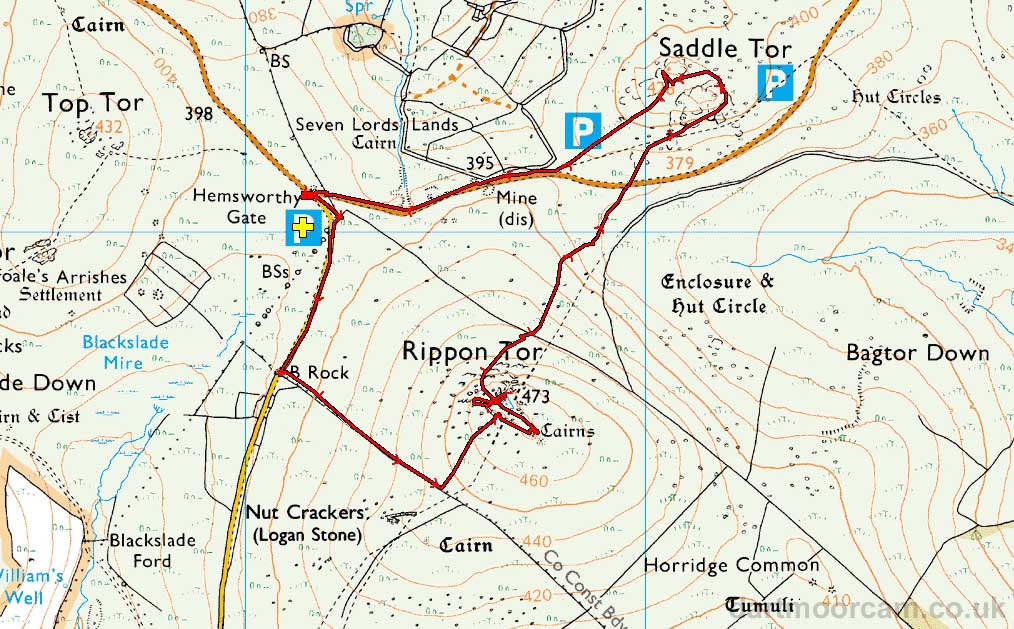 Ordnance Survey © Crown copyright 2005. All rights reserved. Licence number 100047373.
Also, Copyright © 2005, Memory-Map Europe, with permission.
This walk was accessed via the A38 from Plymouth, Newton Abbot/Widecombe turn-off and following the road for Widecombe to the Hemsworthy Gate car park, the P ssymbol with a yellow cross on the map.
Statistics
Distance - 4.48 km / 2.78 miles.

All photographs on this web site are copyright ©2007-2016 Keith Ryan.
All rights reserved - please email for permissions
Sister web sites
Dartmoor Tick Watch
The Cornish Pasty - The Compleat Pastypaedia