This walk: 2009-12-16. Fox & Hounds Hotel, beech trees with extensive roots, old railway, cycle route 27, platelayer's hut, gorse, wayside seats, shoe-tree, black sheep, Widgery Cross, Bray Tor, King's Way, Boundary Stone - Bridestowe, Sourton & Lydford parishes.
Walk details below - Information about the route etc.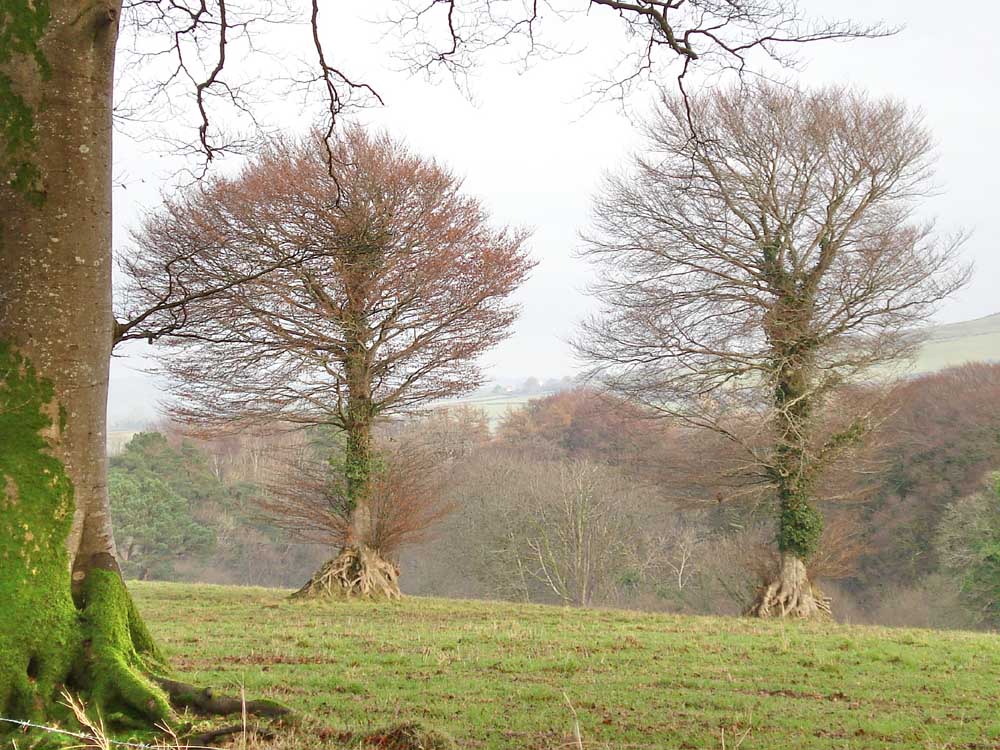 Lydford mangrove trees - an adaptation to the wet weather lately? Probably beech trees although the roots are unusual .....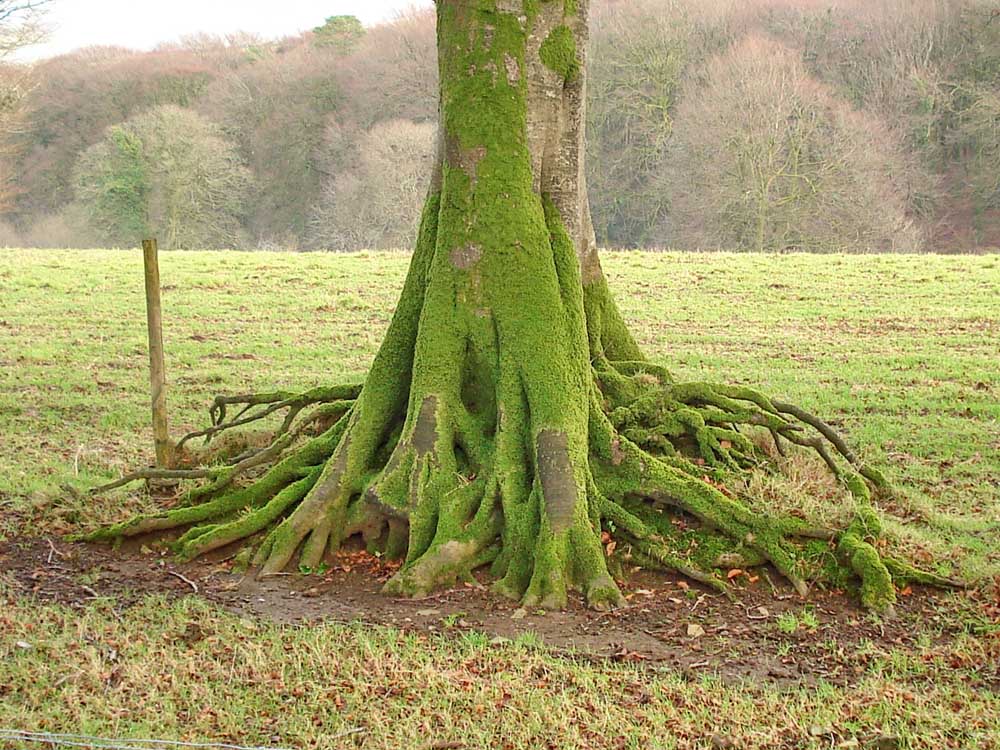 ..... a more usual root formation for a beech.
The site of Bridestowe railway station.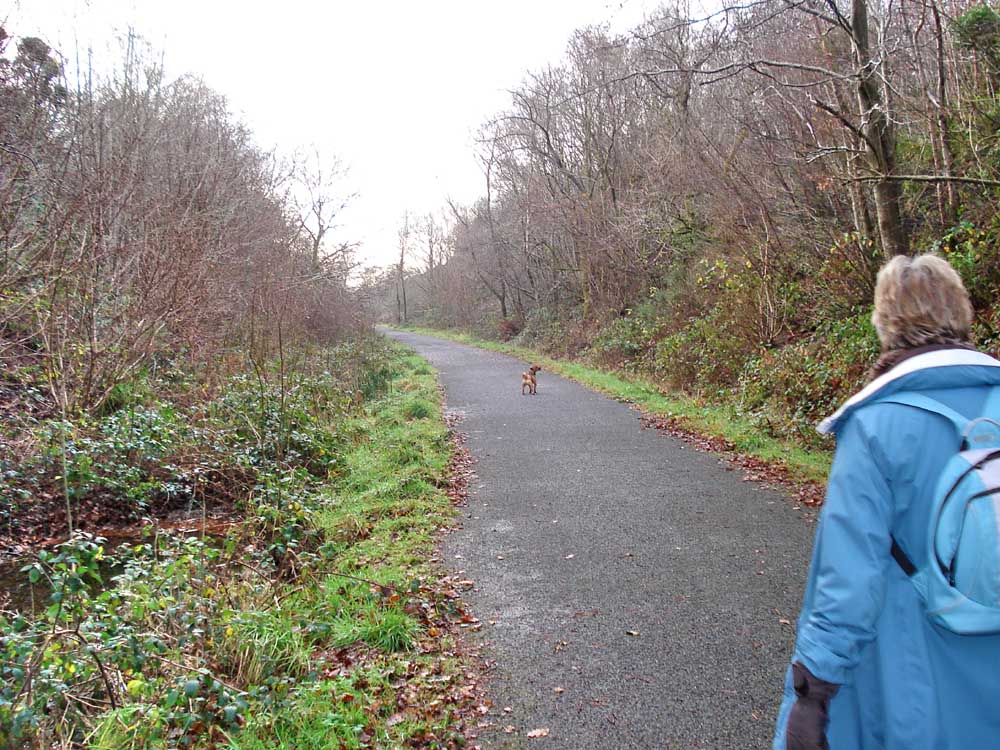 Walking along the old railway bed, now part of National Cycle Network, Route 27, which runs from Plymouth to Ilfracombe. This was part of the broad gauge South Devon and Tavistock Railway railway. It opened in 1859, was extended by the Launceston and South Devon Railway to Launceston, Cornwall, in 1865, and was closed in 1962.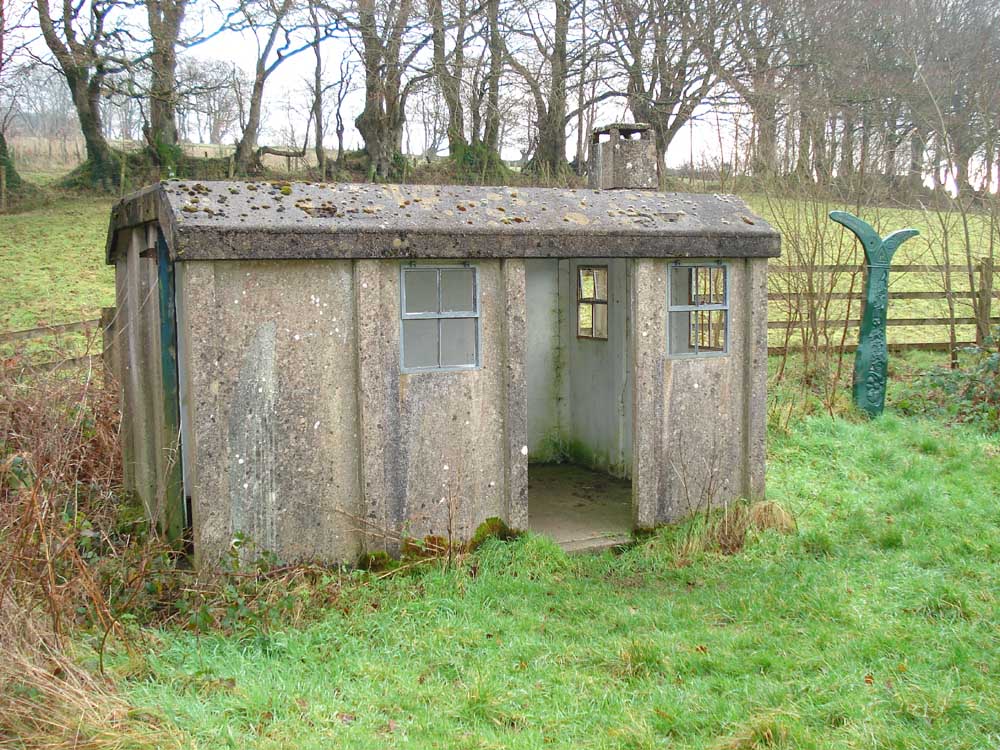 A plate-layers hut i.e. for the use of the track maintenance gang.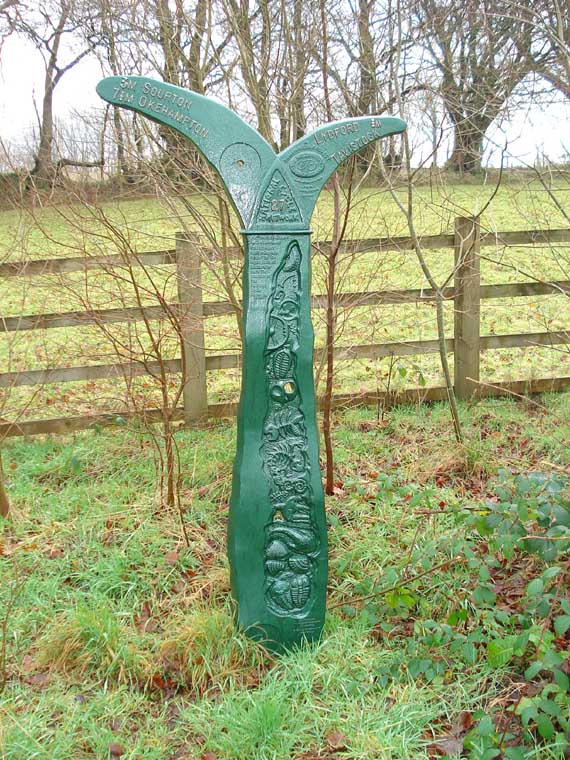 A cycle route marker post .....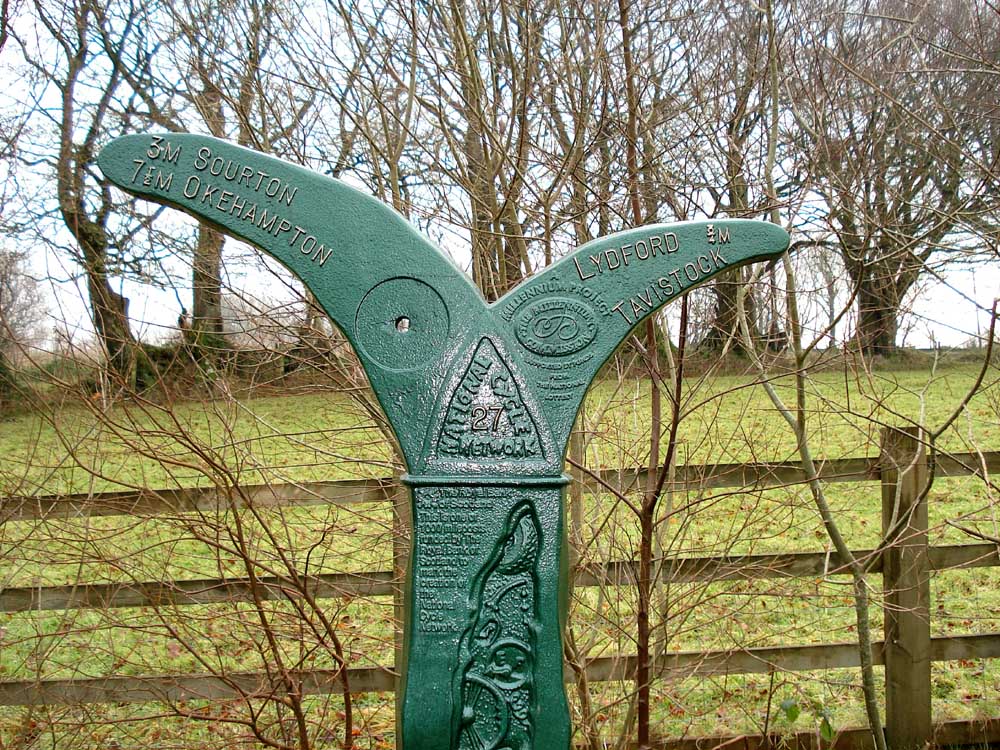 ..... showing distances.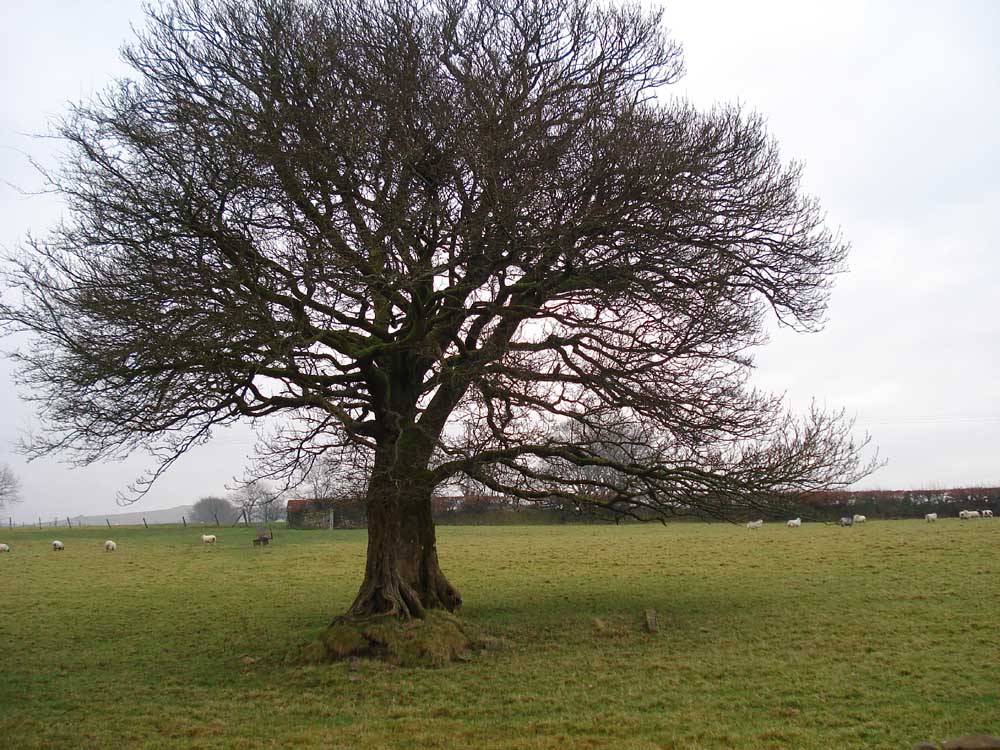 A trick tree .....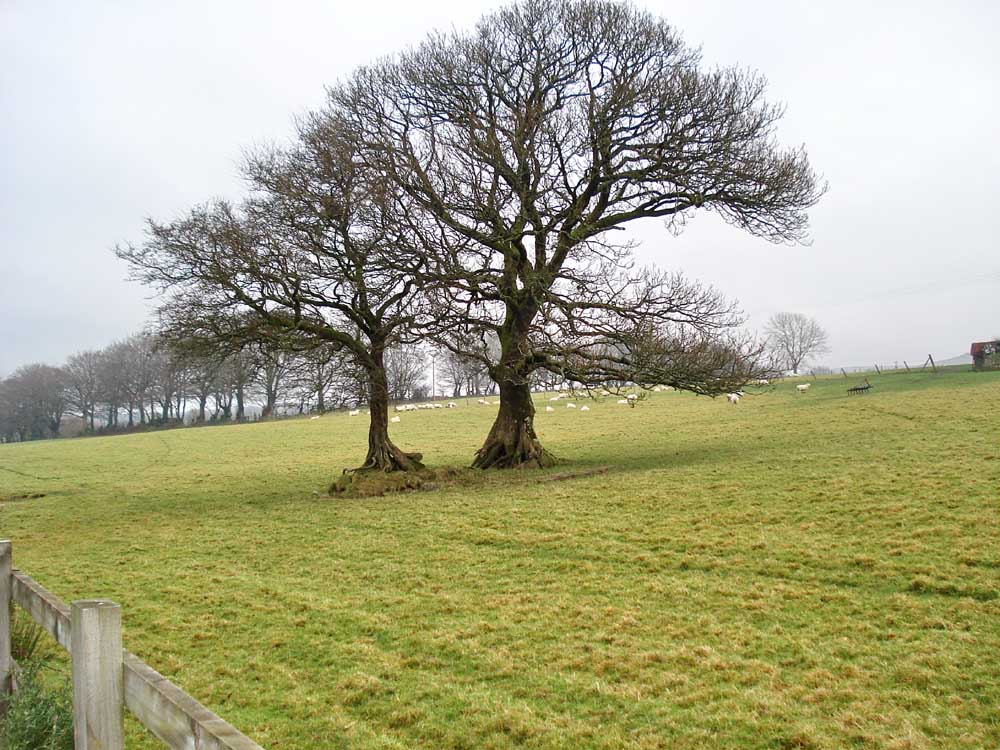 ..... it was actually two trees in-line, more beeches?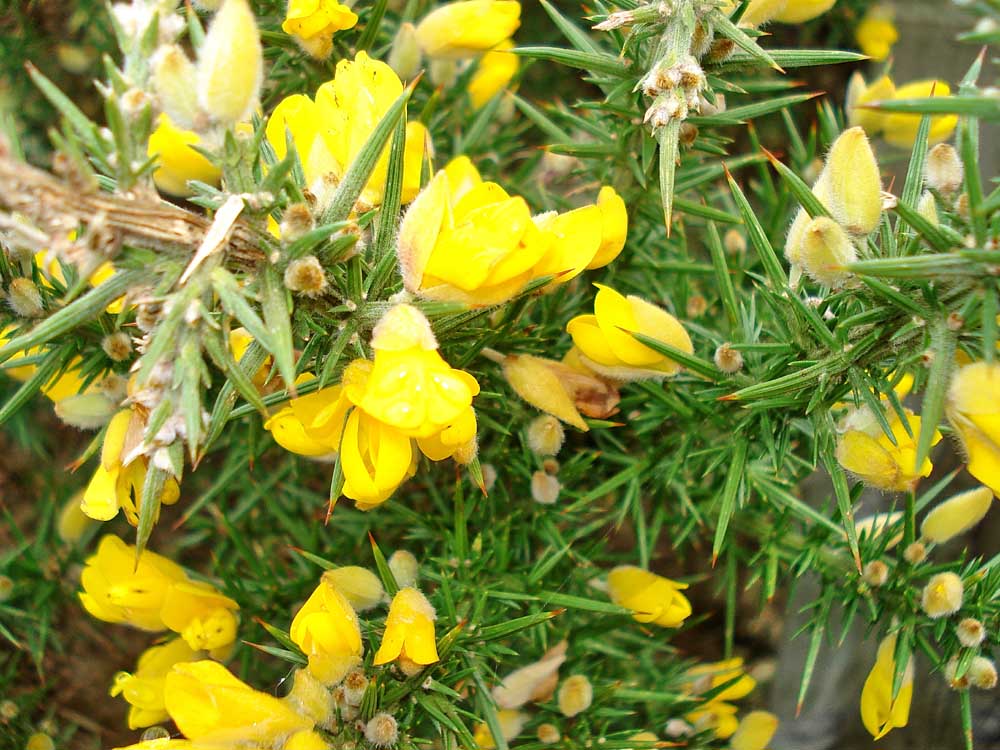 Common Gorse bush in flower, see here for more details. An old Dartmoor saying goes: "When the gorse blossomís missing thereíll be no more kissing!" - luckily, it flowers all-year!!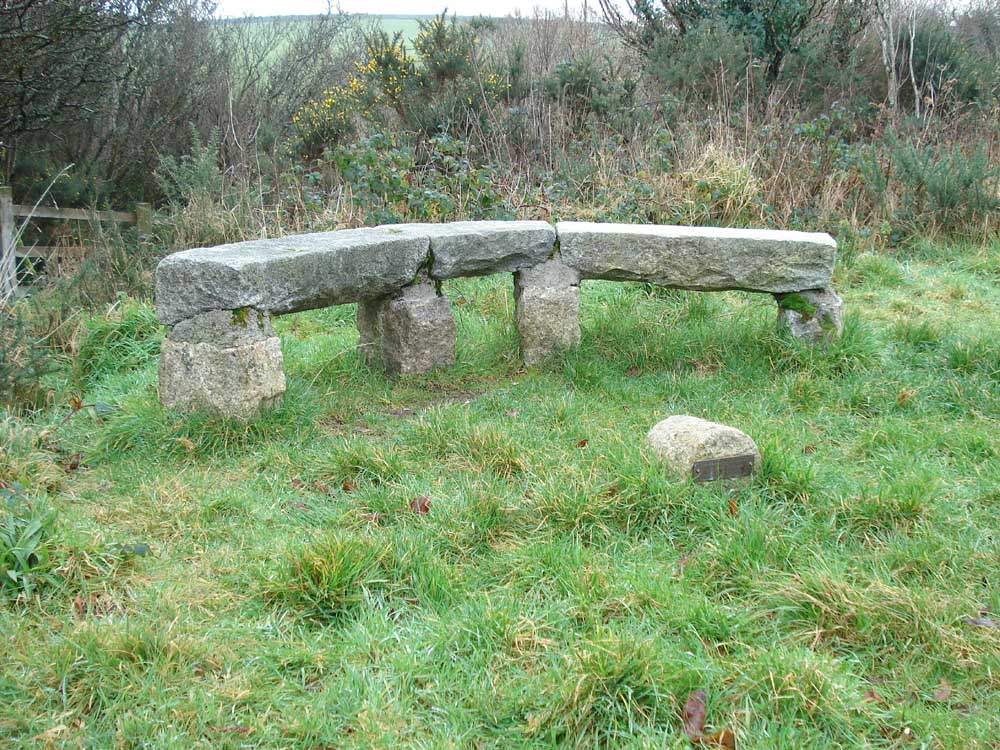 A memorial seat along the way .....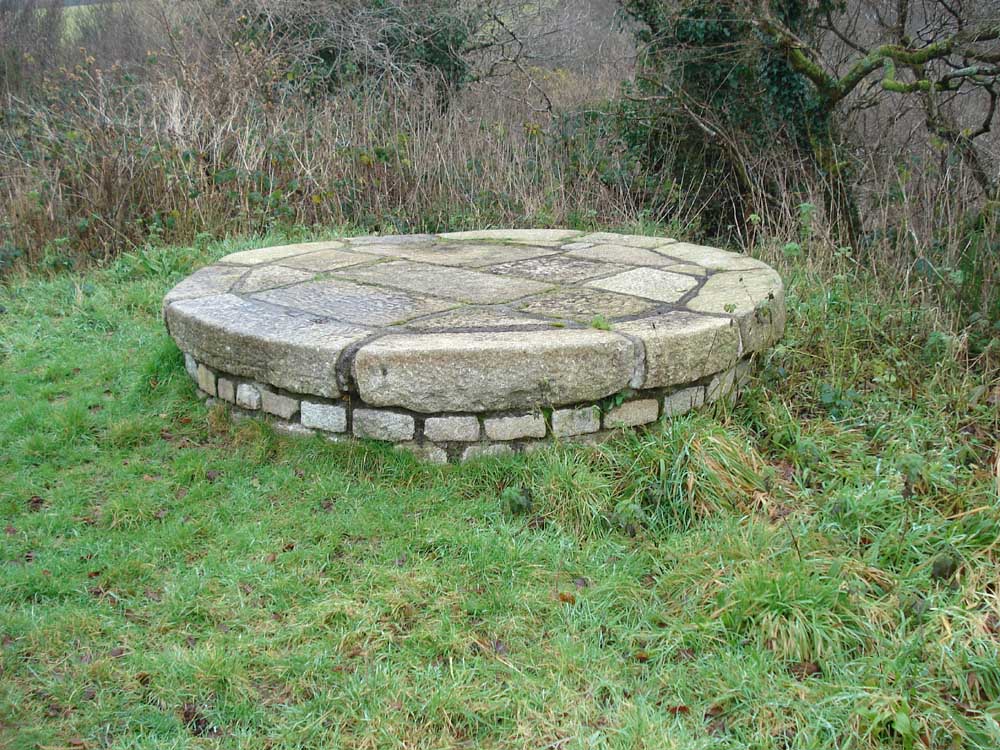 ..... not sure about this structure.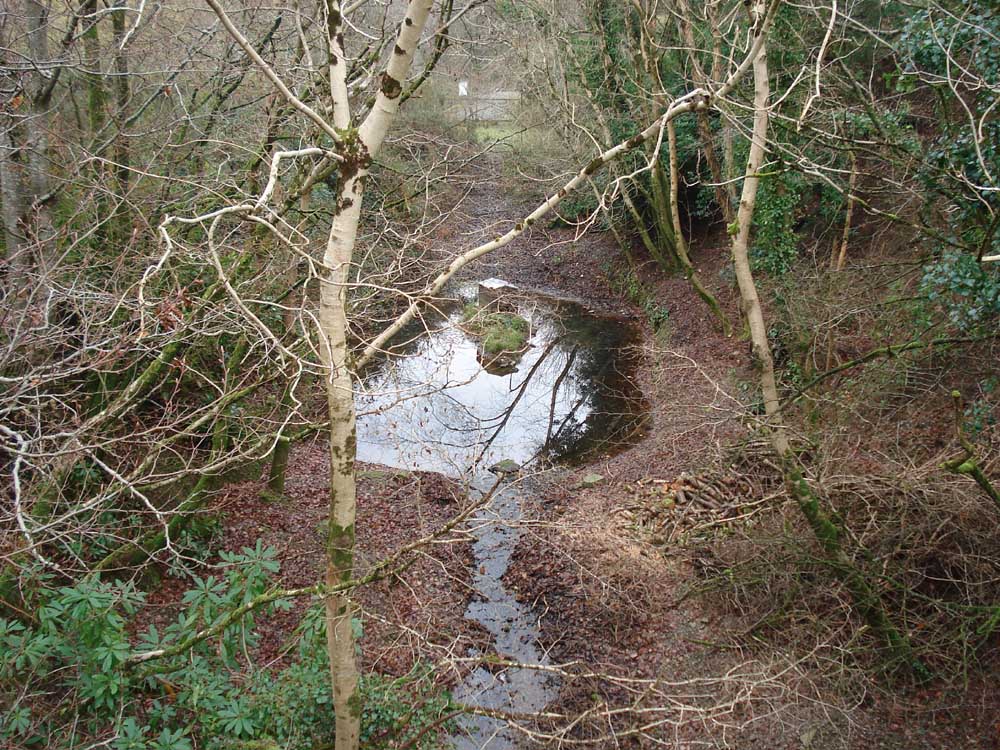 Looking down on the railway, having left it to reach the road up to Dartmoor Inn.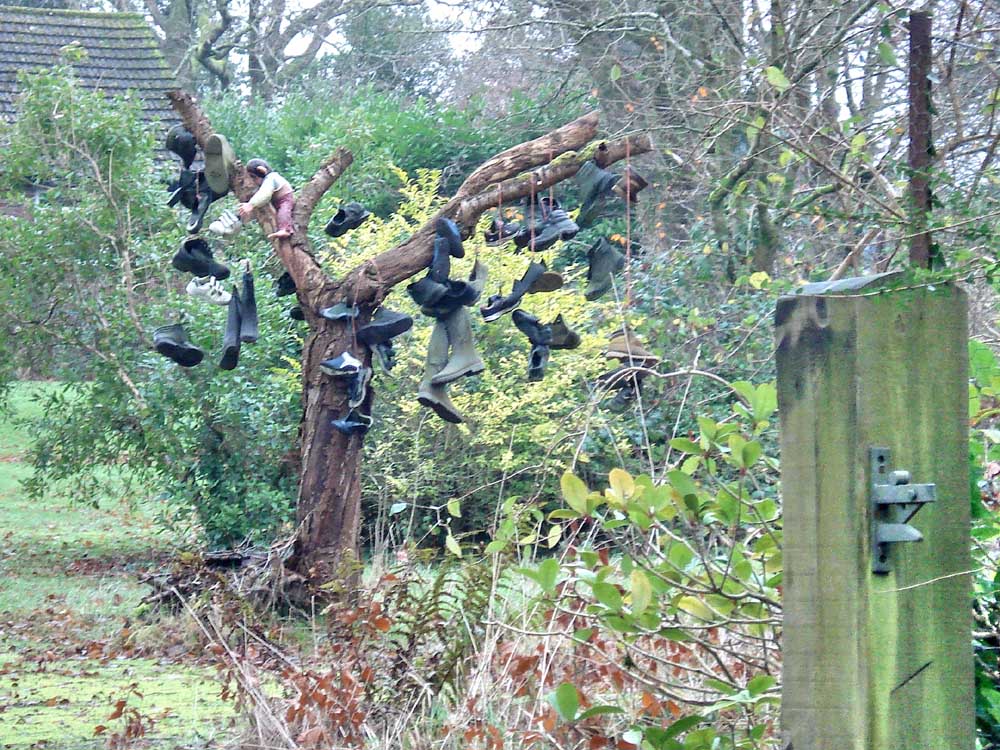 The things we see - a shoe tree .....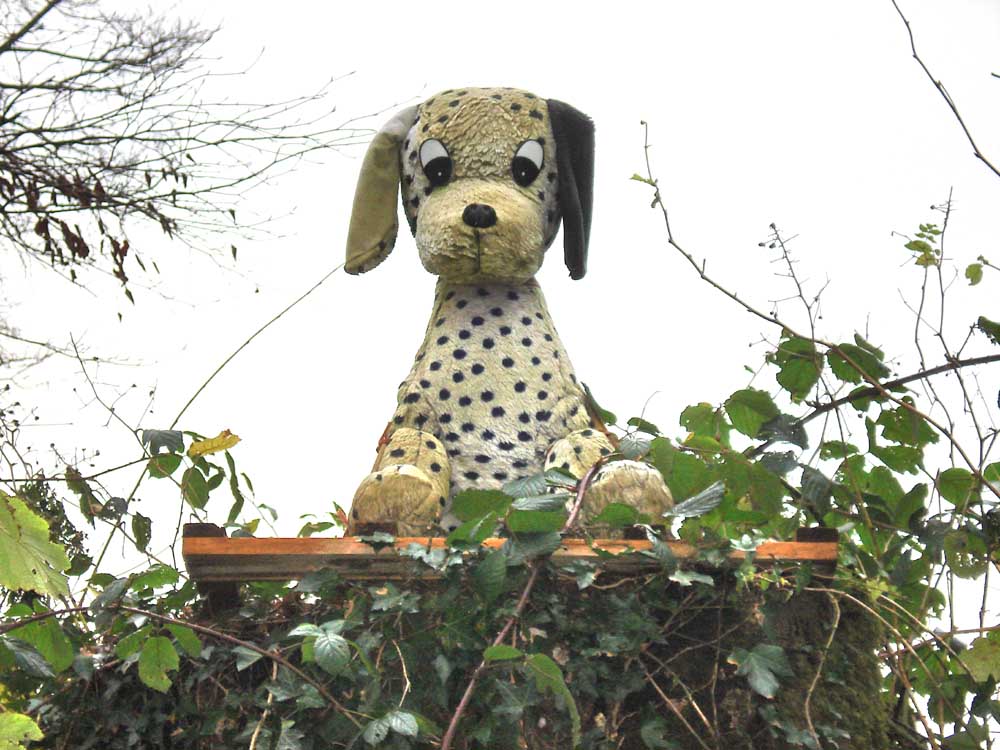 ..... and a strange Dalmation .....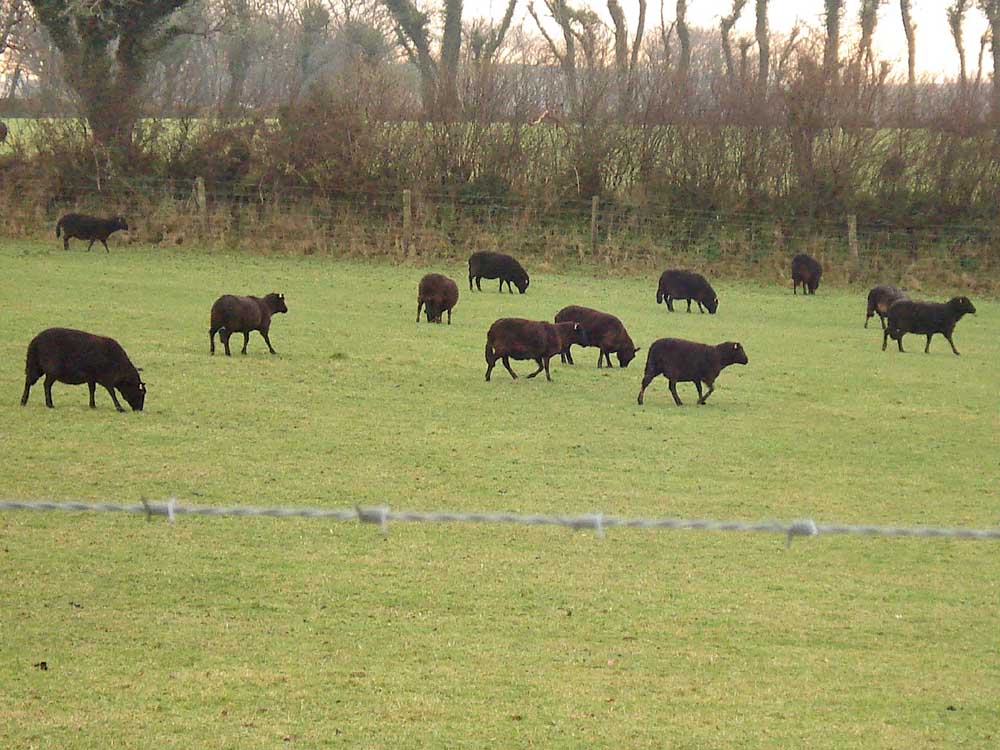 ..... and a flock of black sheep.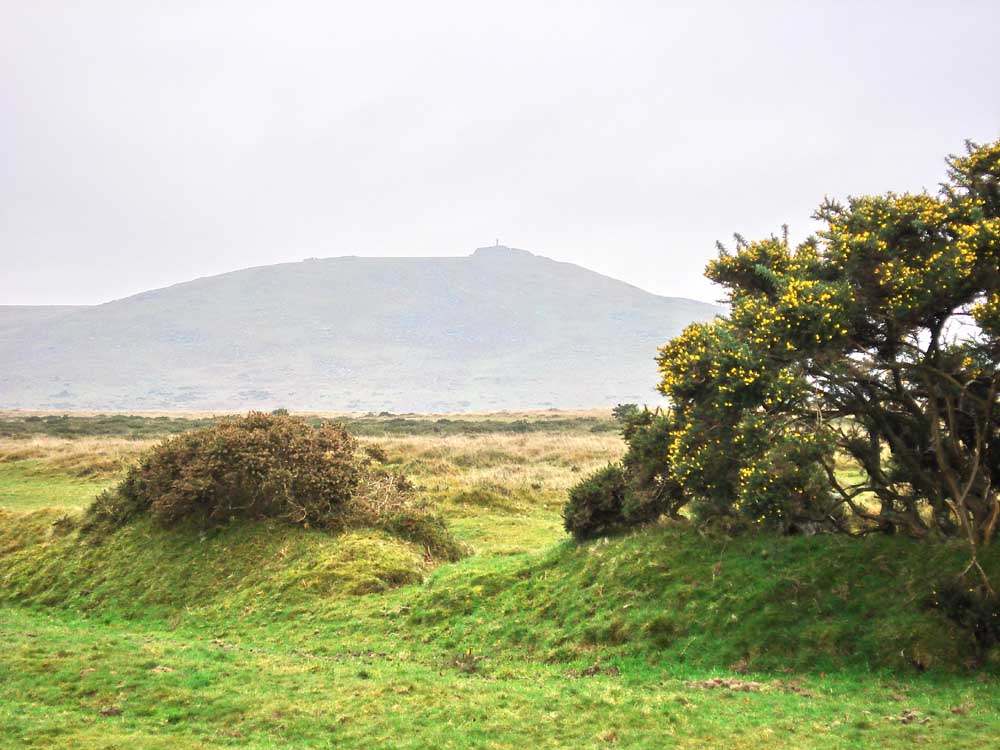 Bray Tor in the distance, set off by the gorse flowers.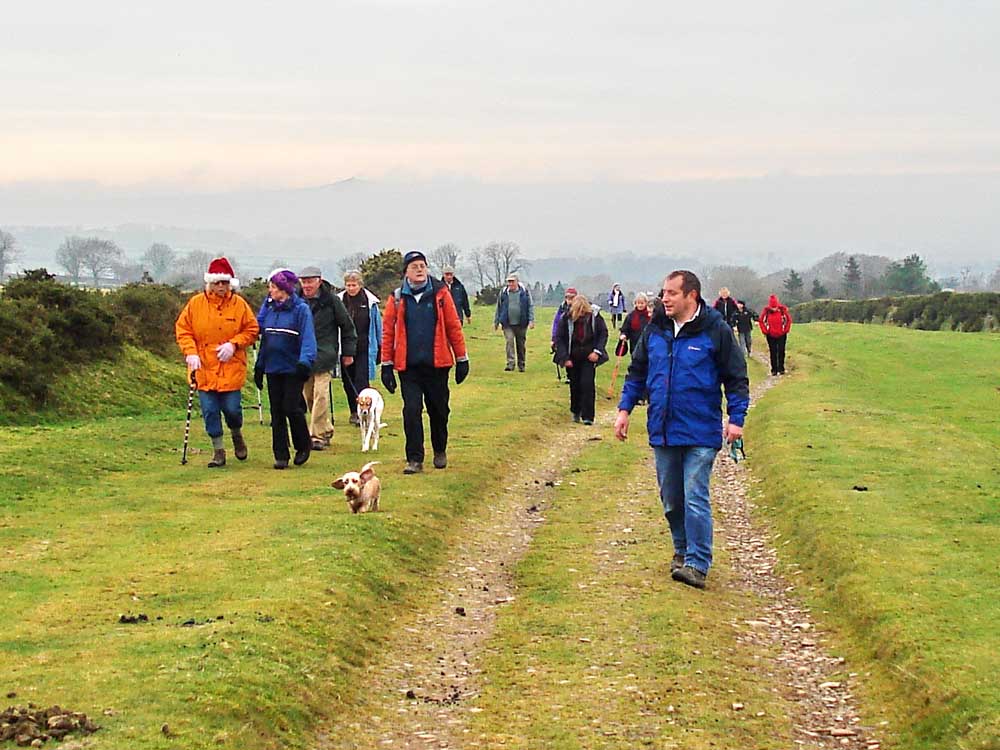 Moor Strollers .....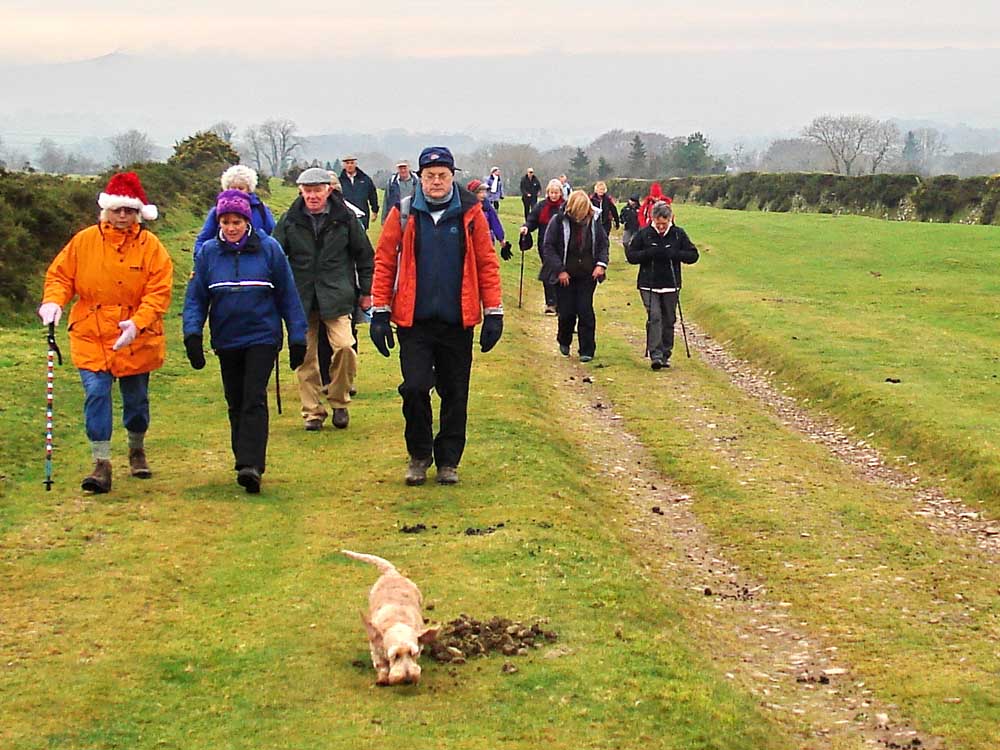 ..... on the King's Way .....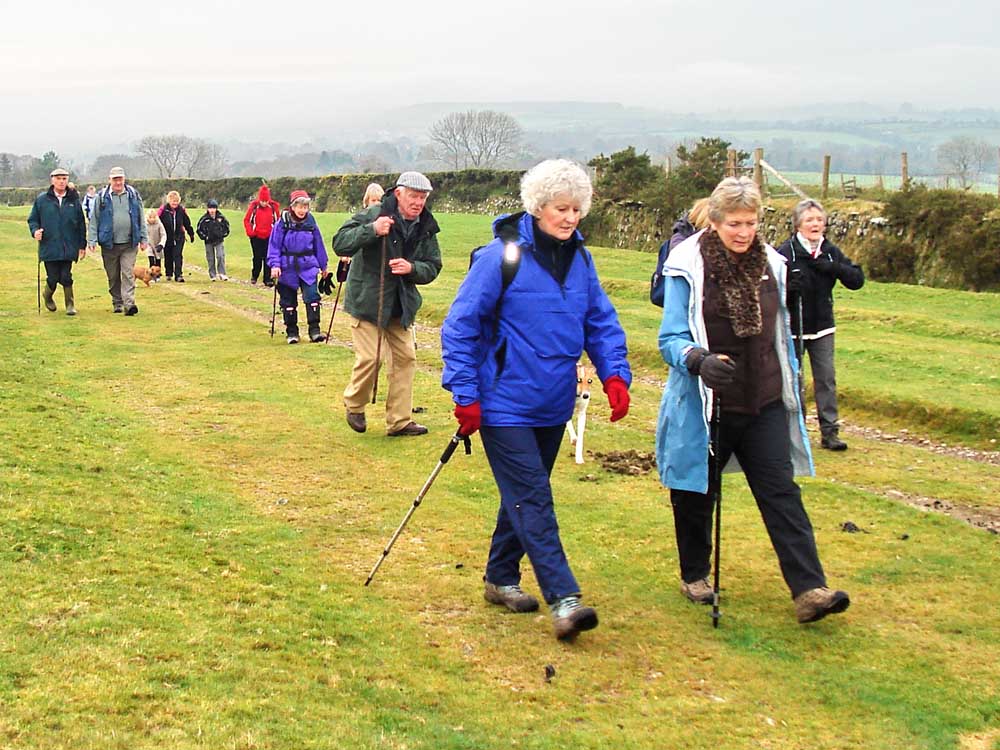 ..... another angle .....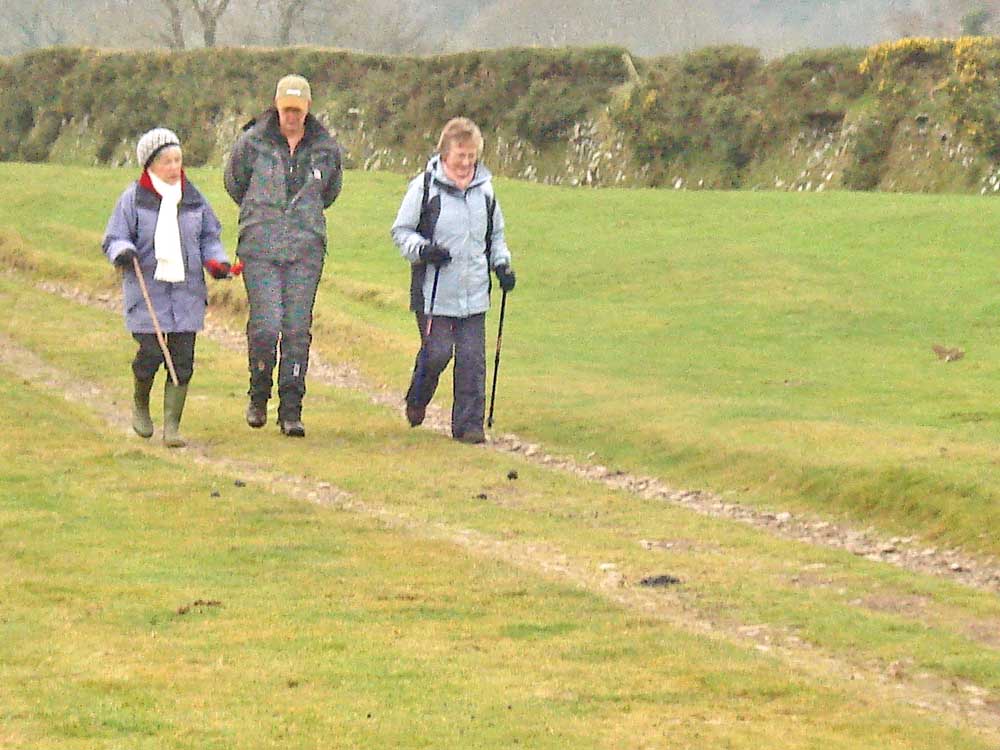 ..... and finally .....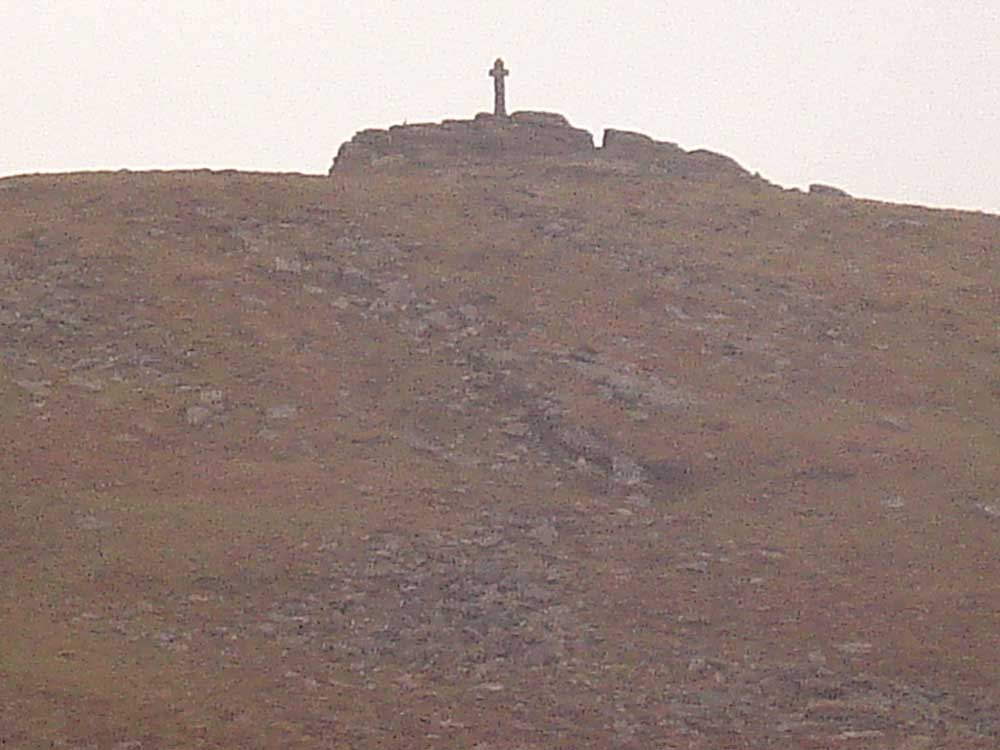 ..... a zoomed view up to Widgery Cross on Bray Tor, at SX 539 855, elevation 452 metres (1482 feet).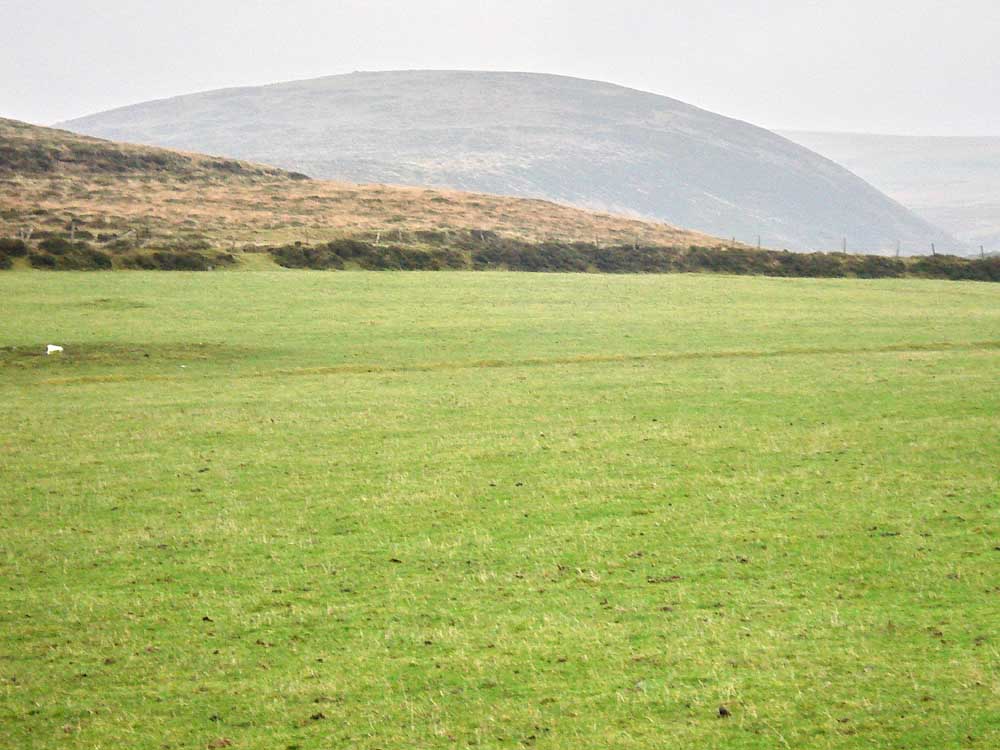 Plum Pudding Hill (and "No - that's not where they come from!"). Also known as Great Nodden.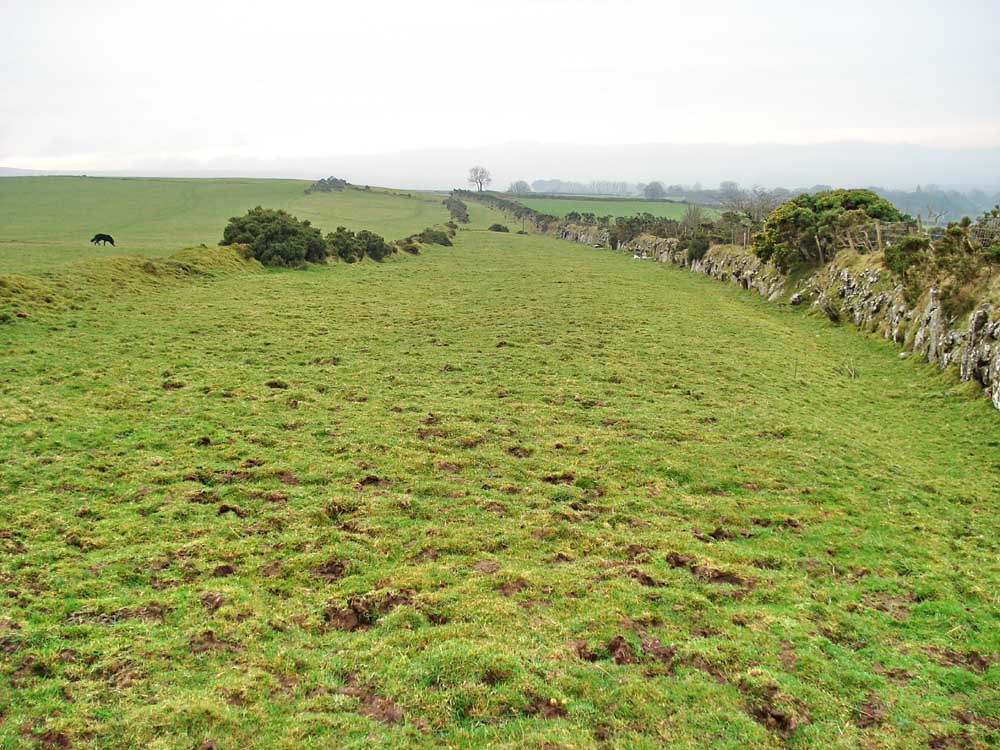 Looking along King's Way.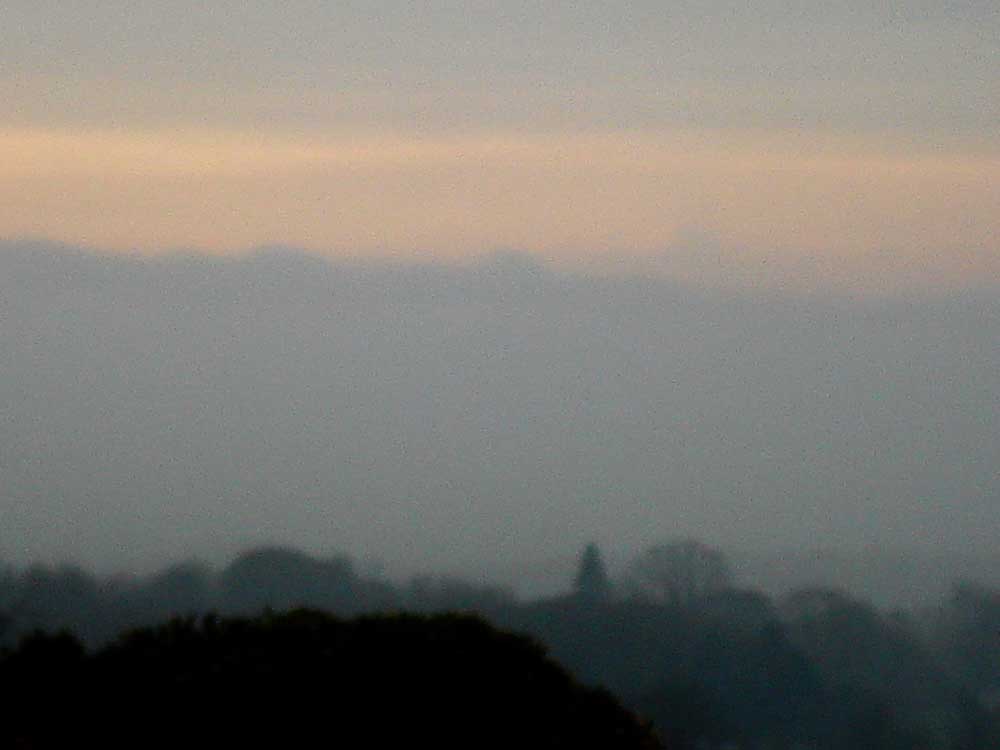 An atmospheric view towards Brentor, in the clouds.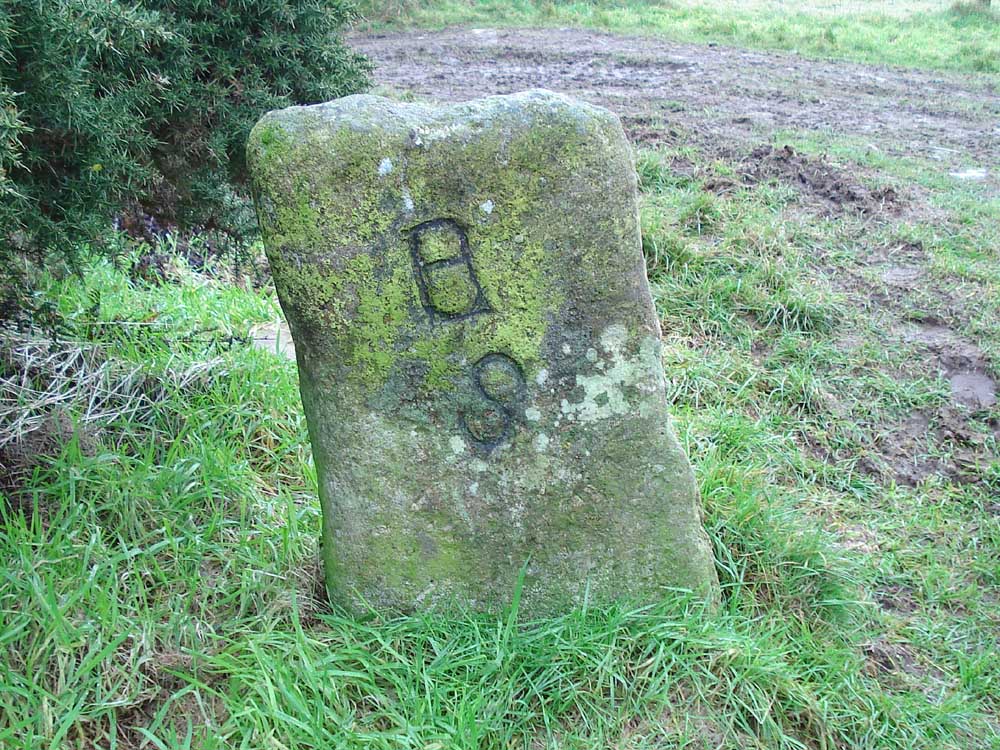 Boundary stone between the parishes of Bridestowe, Sourton and .....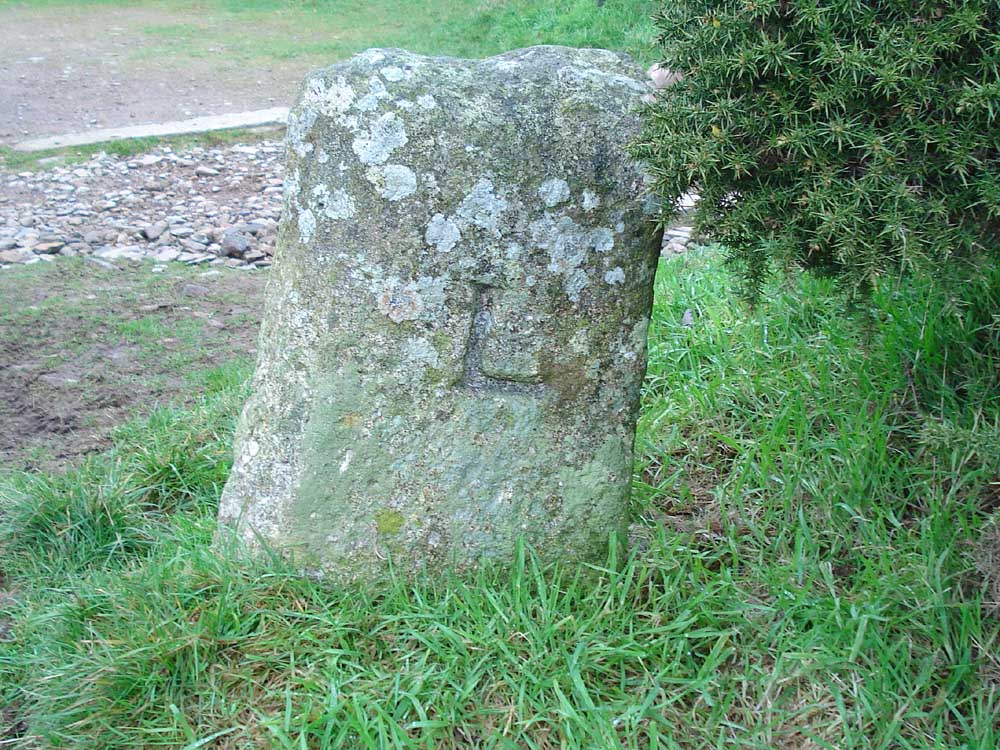 ..... Lydford.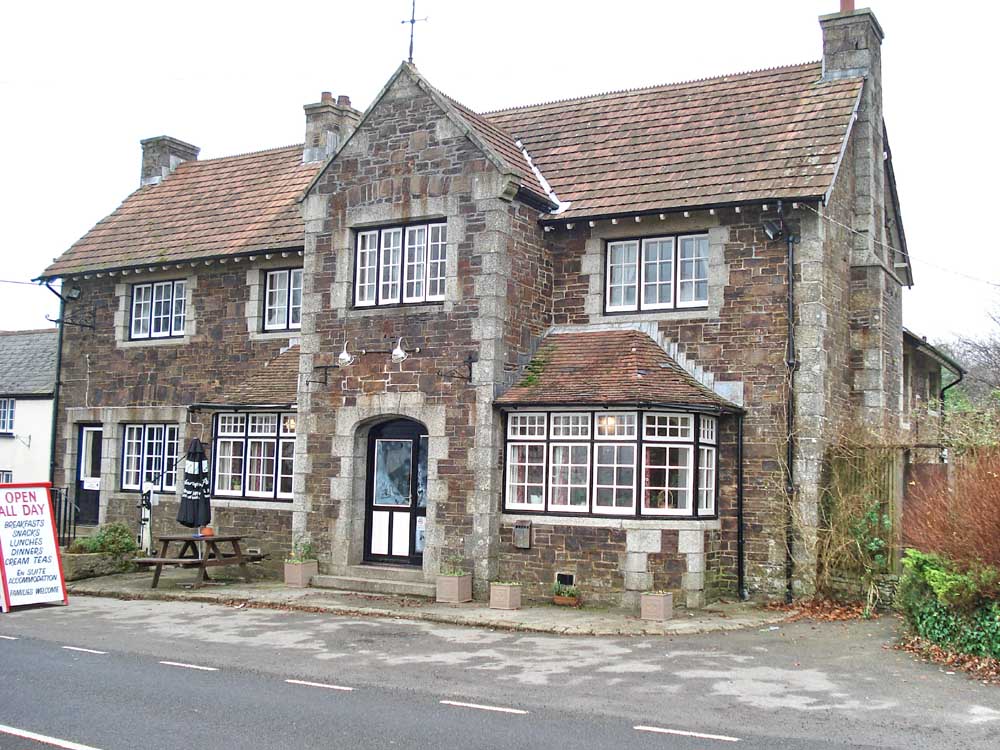 And, then to the Fox & Hounds Hotel, for Christmas lunch.

MAP: Blue = GPS satellite track of the walk.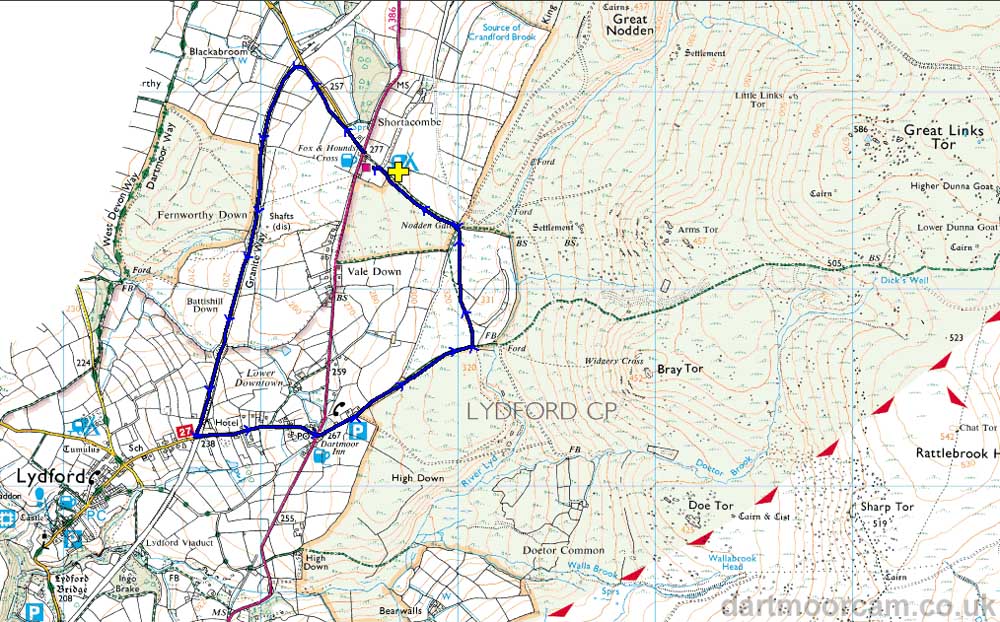 Ordnance Survey © Crown copyright 2005. All rights reserved. Licence number 100047373.
Also, Copyright © 2005, Memory-Map Europe, with permission.
This walk was easily reached as the Fox & Hounds stands on the A386 Tavistock-Okehampton road. Parking was at the yellow cross in the camping field although the pub car park is next to the road. It could also be waked from the P symbol on the map, accessed by the lane that runs up to the moor beside the Dartmoor Inn.
Statistics
Distance - 5.64 km / 3.51 miles.

All photographs on this web site are copyright ©2007-2016 Keith Ryan.
All rights reserved - please email for permissions
Sister web sites
Dartmoor Tick Watch
The Cornish Pasty - The Compleat Pastypaedia