This walk: 2009-2-25. Sharpitor, hut circles, reeve, Leedon tor, Ingra Tor, quarry, circular crane bases, railway halt.
Walk details below - Information about the route etc.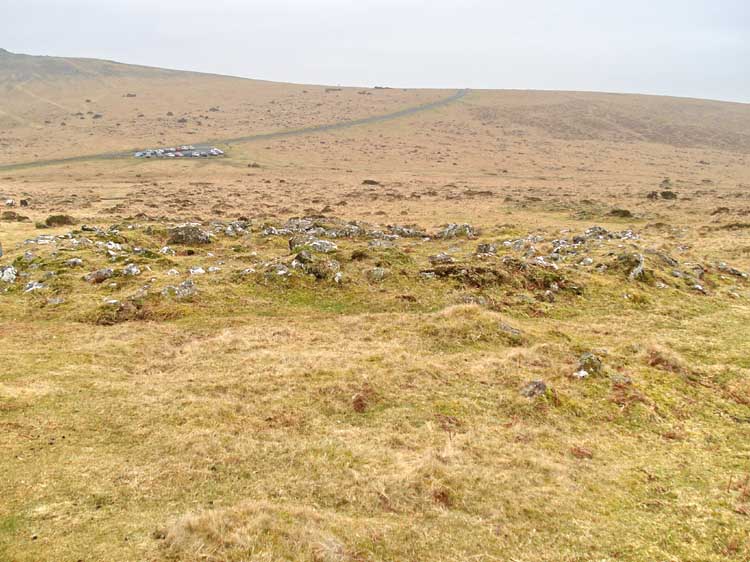 Looking across a hut circle / round house back towards the car park.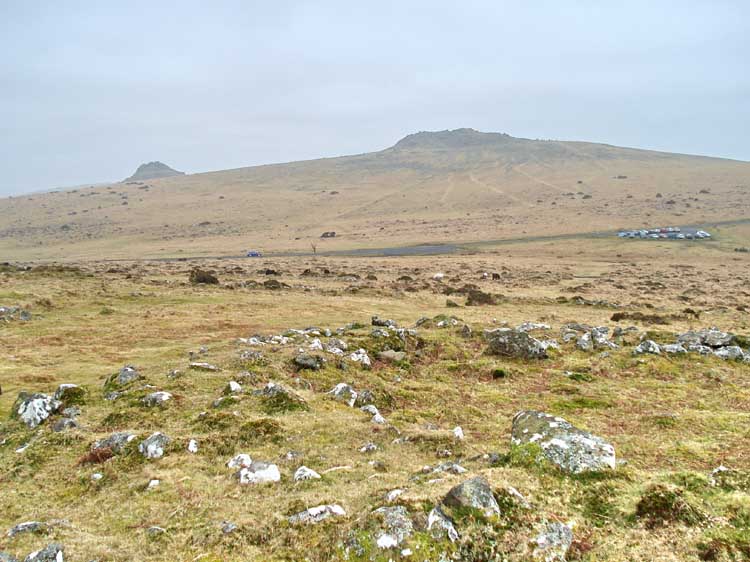 Looking over the edge of a hut circle/ round house across the road towards Leather Tor (left, SX 562 699) and Sharpitor (right, SX 559 703).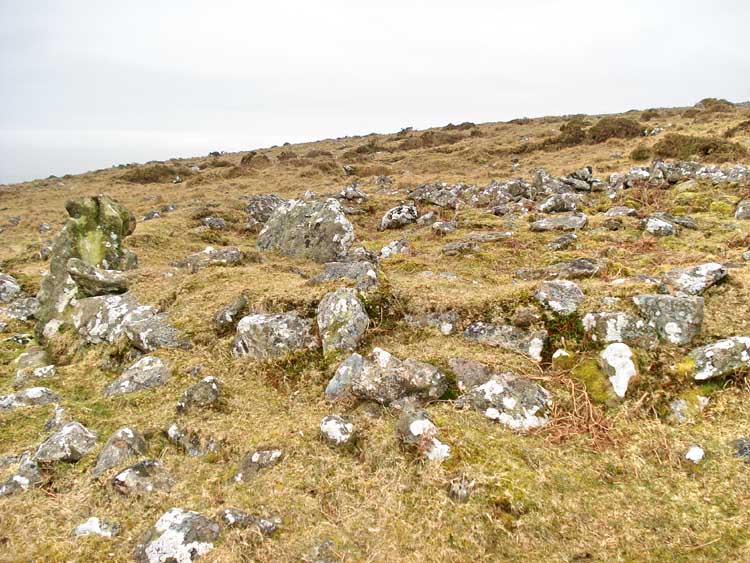 Entrance to a hut circle (left, large stones).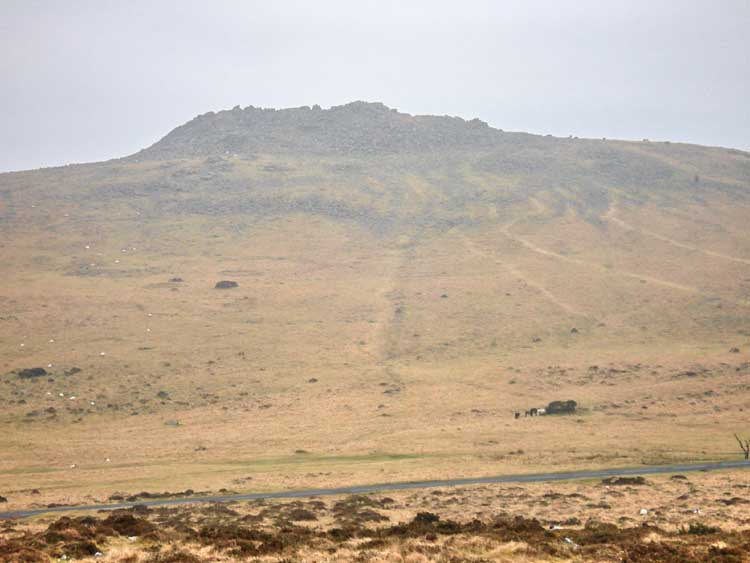 Looking up at Sharpitor along a reeve that crosses the road - note the three paths to the right, from the car park up to the tor.

Panorama of Leedon Tor, SX 563 718. Click on the photo to see a larger version.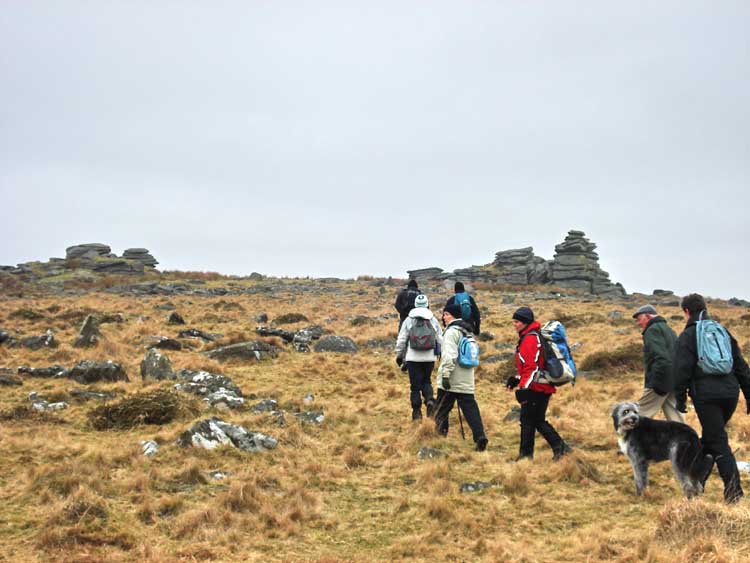 Approaching Leedon Tor.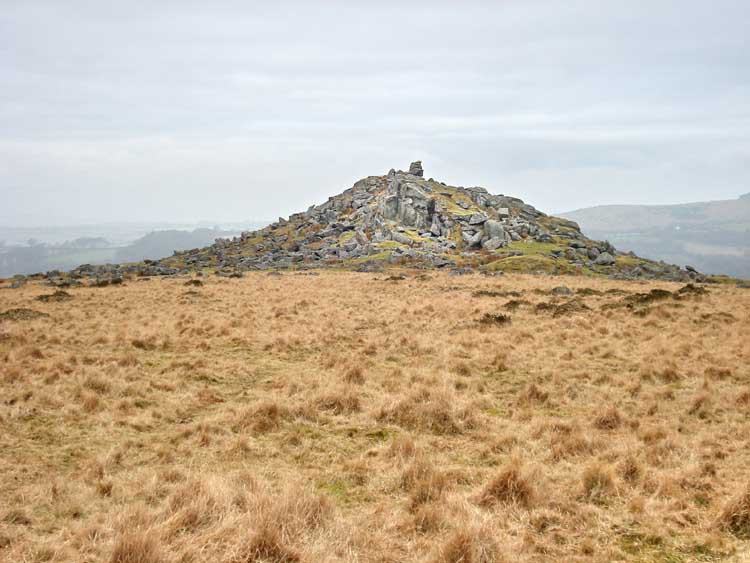 A view of Ingra Tor, SX 555 721.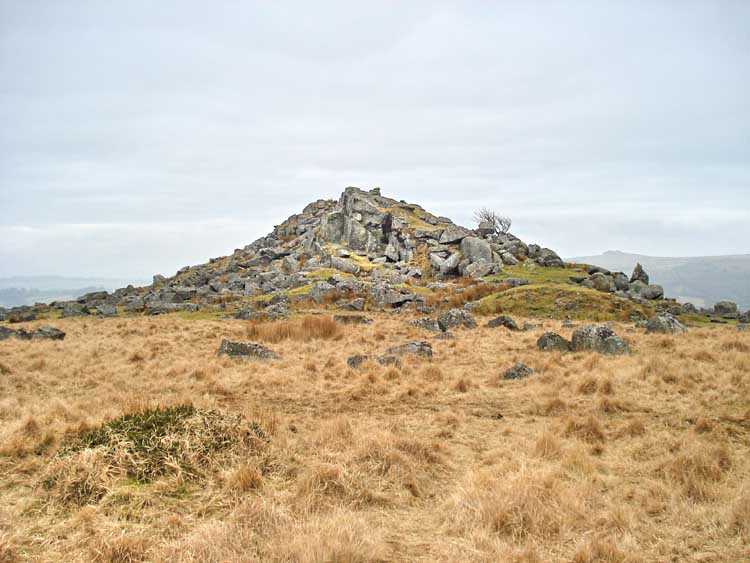 A slightly later view of Ingra Tor.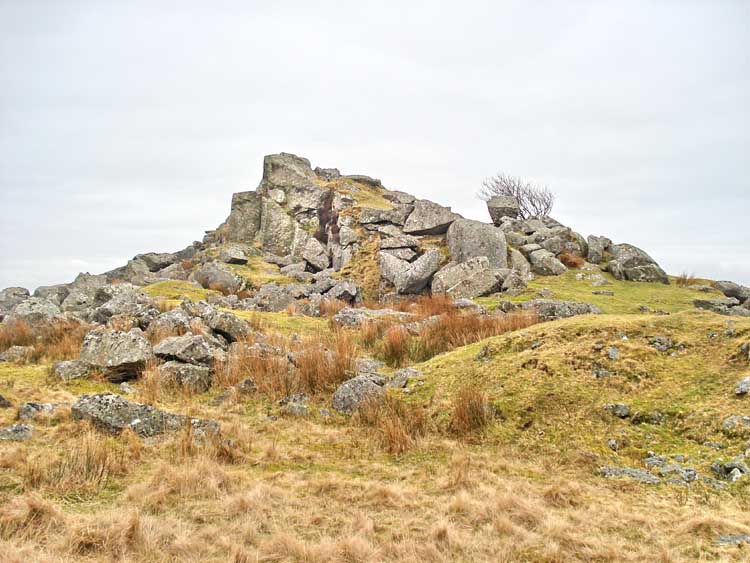 Ingra Tor.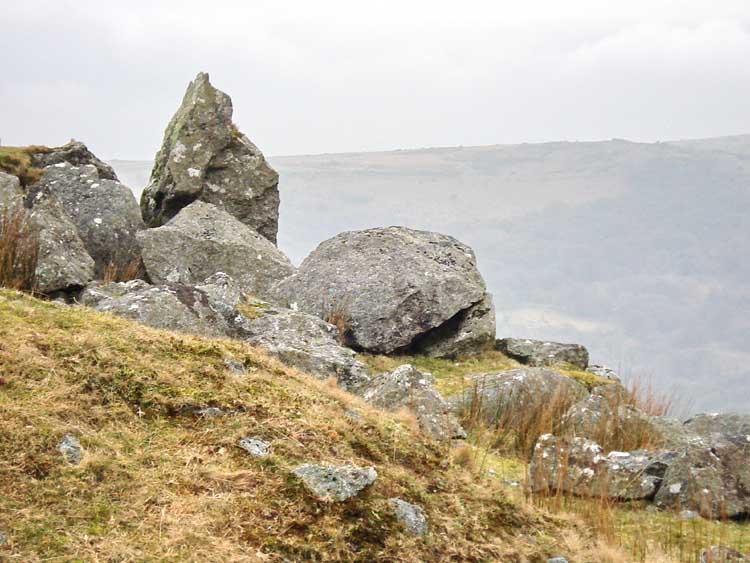 A large boulder on the slope of Ingra Tor - possibly to be featured in a forthcoming issue of Boulder Weekly?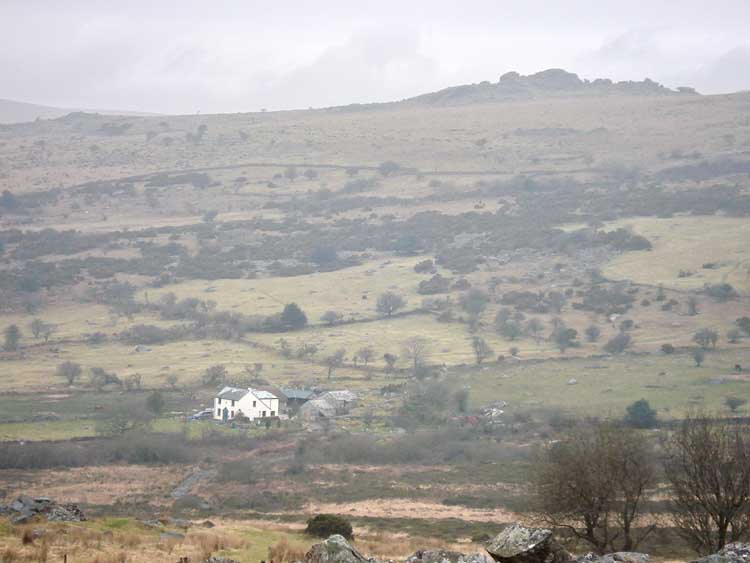 Criptor Farm, with King's Tor on the skyline (right).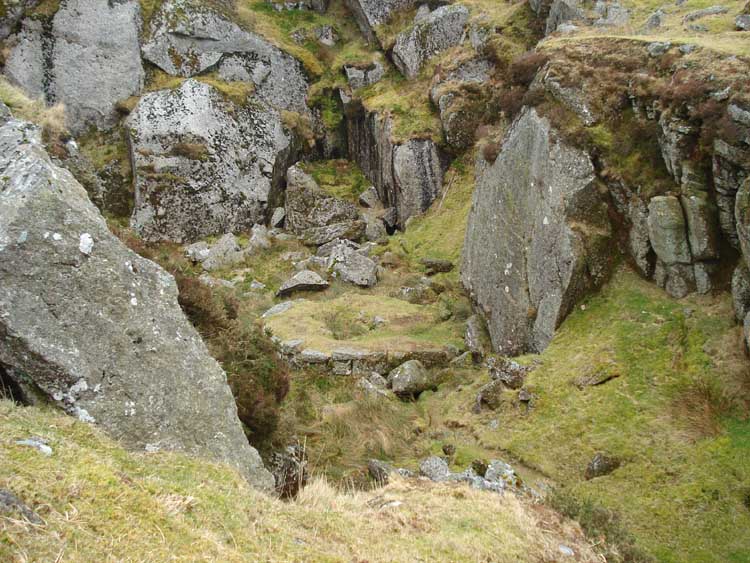 A view of a crane base (circular) inside Ingra Tor quarry.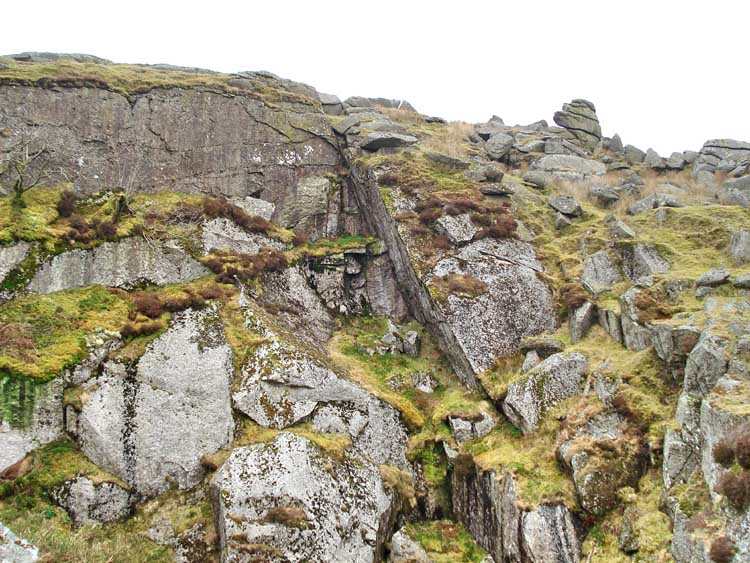 A fissure in the quarry face .....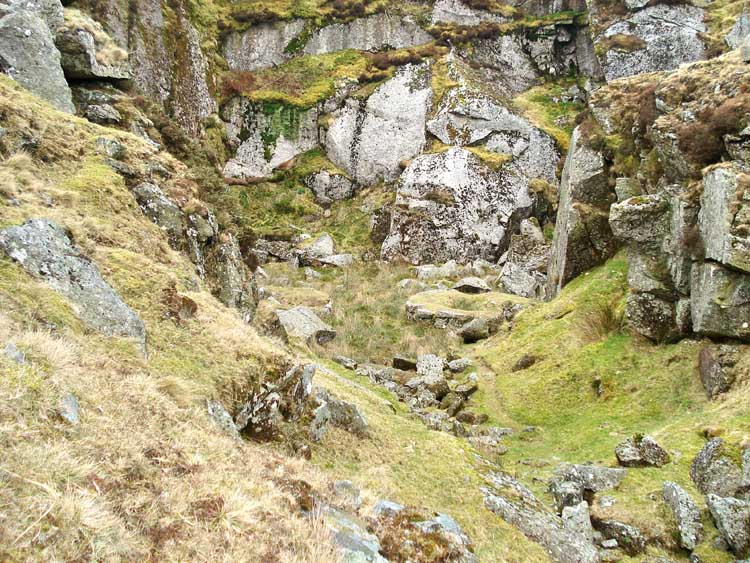 Looking at two circular crane bases in the quarry - taken from about as far right as I was prepared to lean!

Dartmoor CAM Movies
Click the small image to see a short movie

Tip - press F11 (at top of keyboard) to see Full Screen view.

Quicktime movie player: you may also need to press F11 to see the Play icon u at the bottom of the movie image if it comes up in the "Quicktime" movie player.

Windows Media Player: F11 also gives a Full Screen view of the movie. Press again to cancel.

Press F11 again to return to Normal View to get back to the "Back" button t on the browser to continue browsing.



Igra Tor quarry
File size: 2.6 MB
1 min 45 secs download on BT Broadband.
Plays for 10 secs.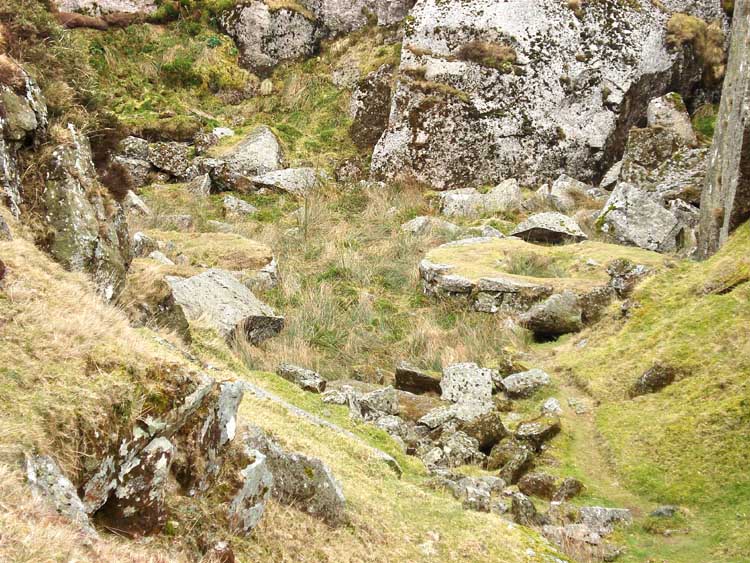 A closer view of the crane bases.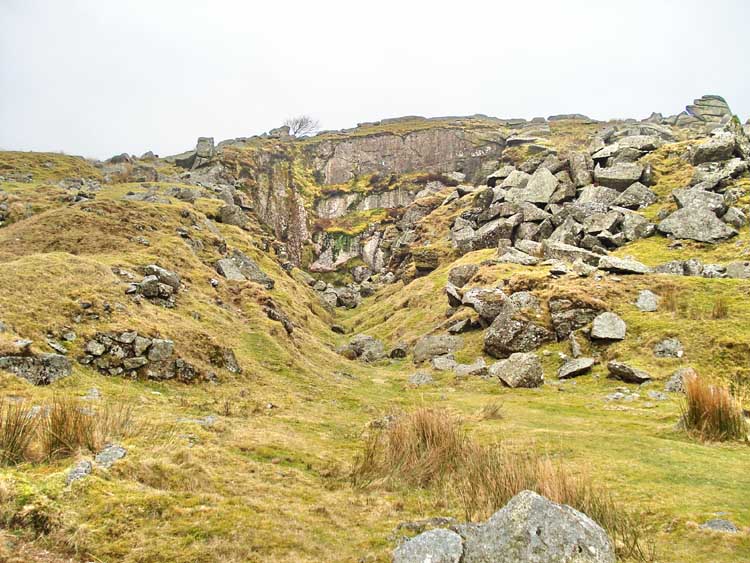 Looking into the quarry from the railway track.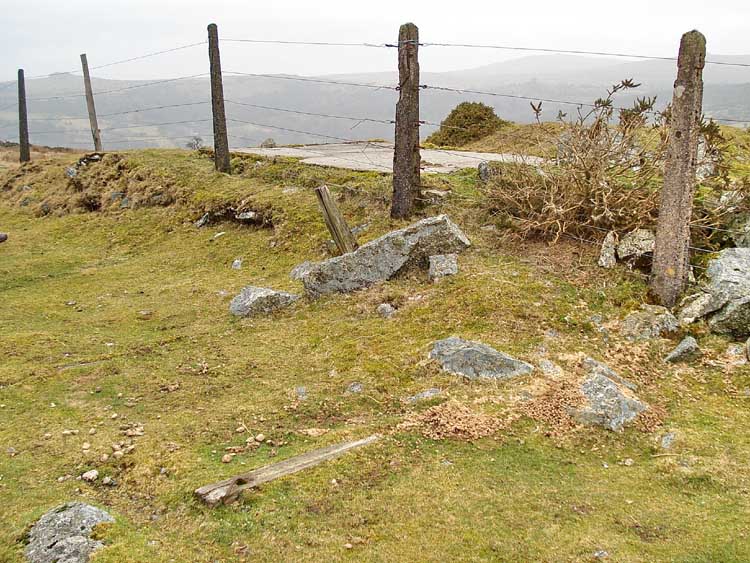 All that remains of the railway at Ingra Tor Halt, a couple of wooden sleepers and a concrete base, probably of the only small building that was here. Some details of the Princetown railway can be seen here.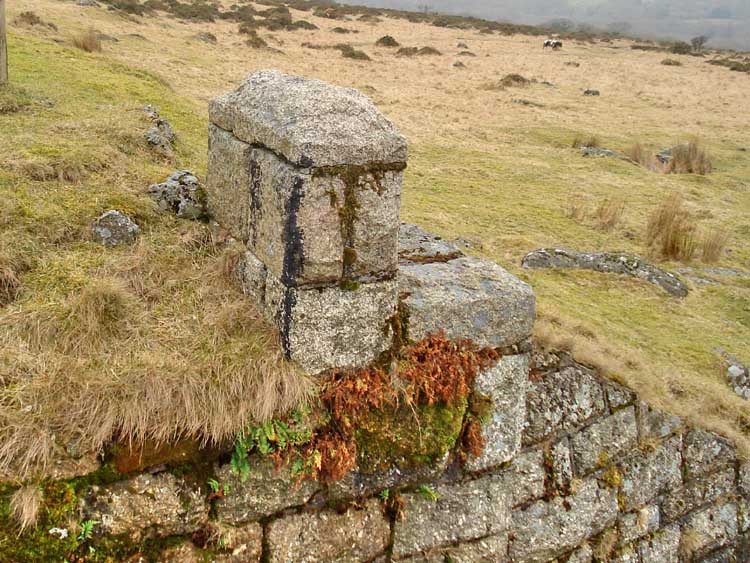 A feature of the bridge at Ingra Tor Halt.
MAP: The blue lines are the compass or GPS bearings of the planned route.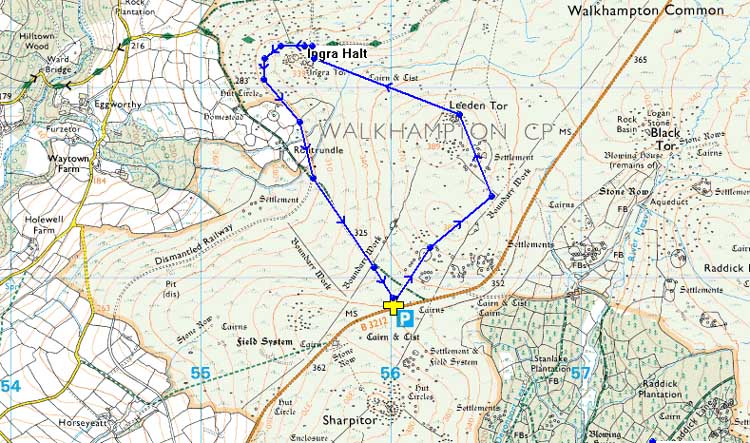 Reproduced from Dartmoor OS Explorer map 1:25 000 scale by permission of Ordnance Survey
on behalf of The Controller of Her Majesty's Stationery Office.
© Crown copyright. All rights reserved. Licence number 100047373.
Also, Copyright © 2005, Memory-Map Europe, with permission
Access to this walk was very simple with car parking at the P symbol and yellow cross at the car park beside the B3312 road from Yelverton to Princetown, at SX 560 708.
Statistics
Distance - 5.0 km / 3.6 miles.
Start 10 am, Finish 11.40 pm, Duration 1 hr 40 min.

All photographs on this web site are copyright ©2007-2016 Keith Ryan.
All rights reserved - please email for permissions
Sister web sites
Dartmoor Tick Watch
The Cornish Pasty - The Compleat Pastypaedia