This walk: 2009-8-12. Swallerton Gate, old drinking trough, old cross used in a wall, Jacob's sheep, Dartmoor ponies, Bowerman's Nose, "lick" box, Haytor, Saddle Tor, lichen, bell heather, common ling, yellow flower, thistle with bumble bee, Jay's Grave.
This walk is almost a reverse version of 2nd July 2009, done with someone else, in the opposite direction, on a misty day, with some similar and some different photographs.
Walk details below - Information about the route etc.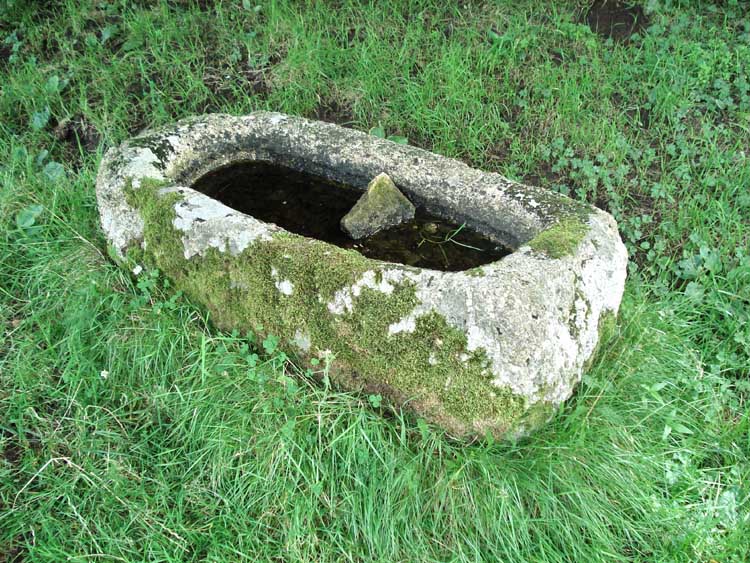 Drinking trough at Swallerton Gate, SX 739 791.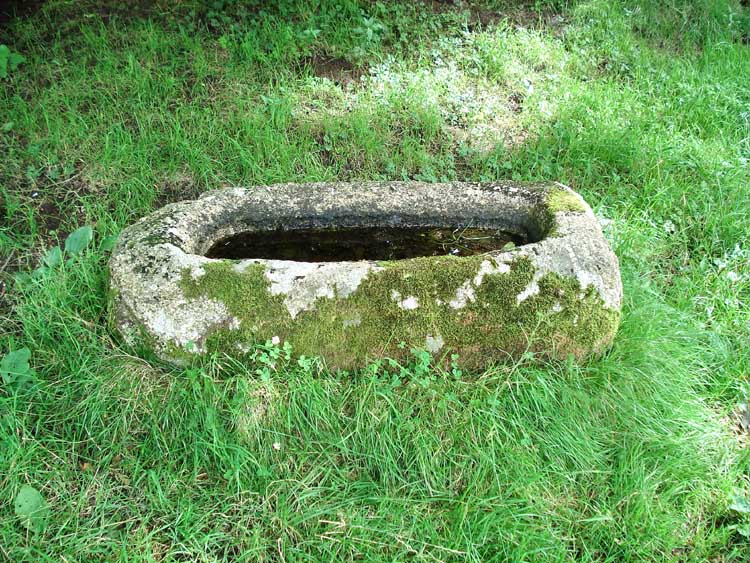 ..... as previous photo.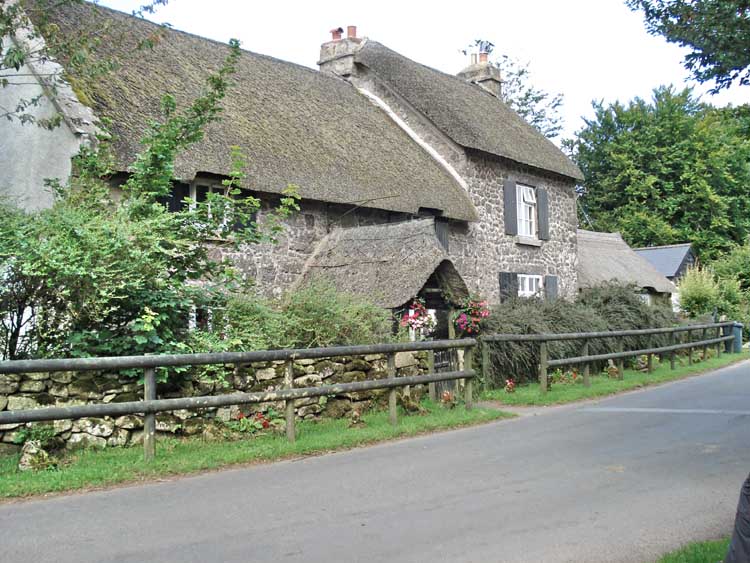 House at Swallerton Gate.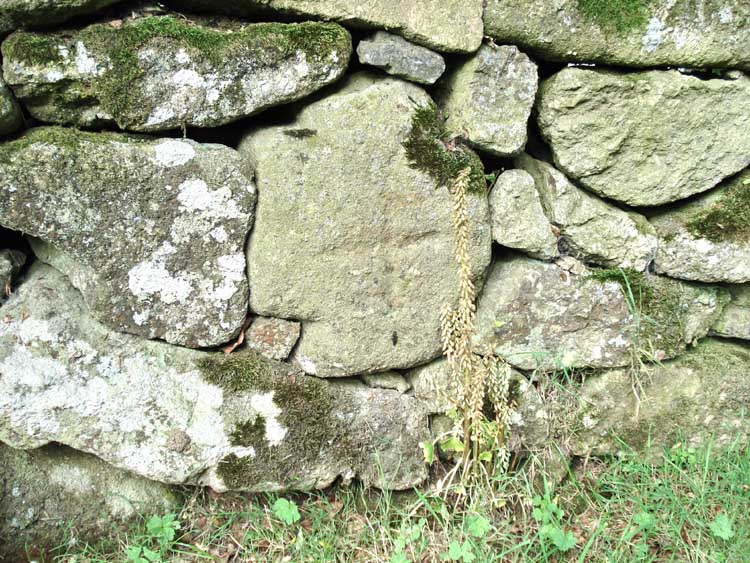 Remains of an old cross used in the wall.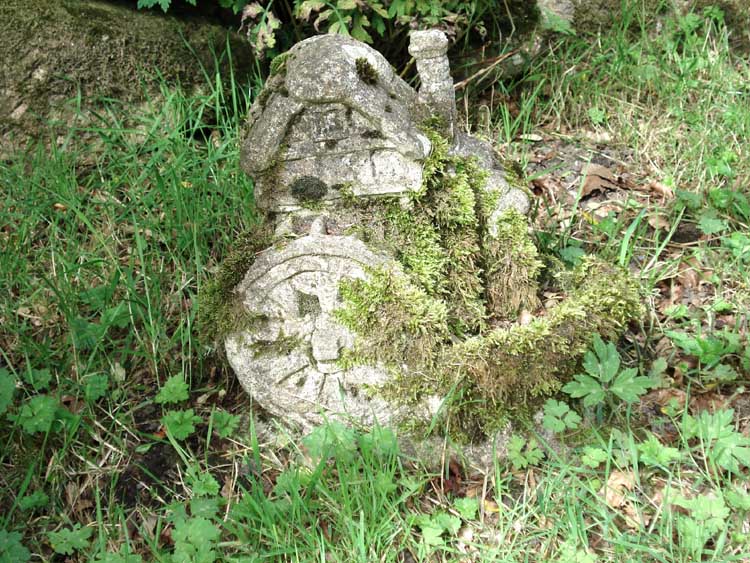 Bronze age tin mine, complete with waterwheel.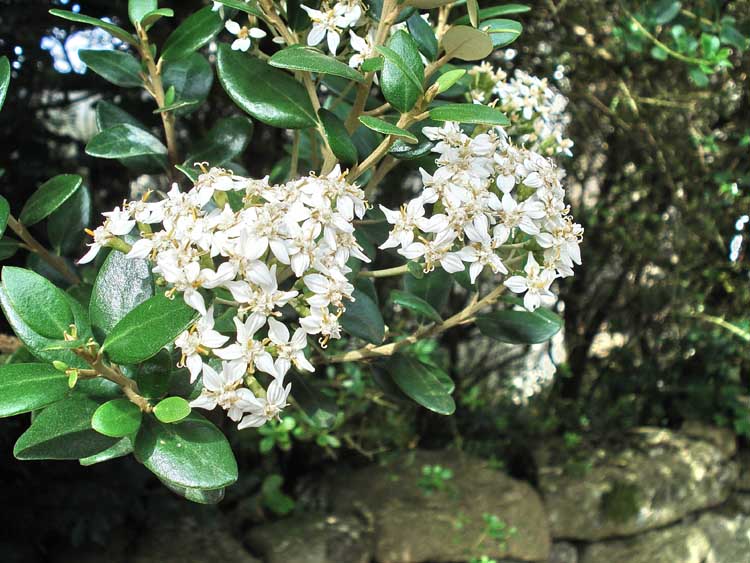 Olearia, a garden shrub, also called the Daisy Bush.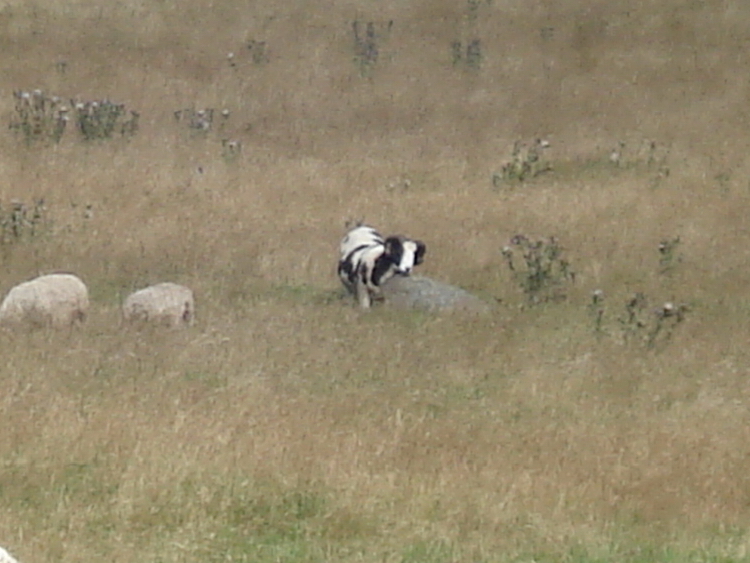 A Jacob's sheep.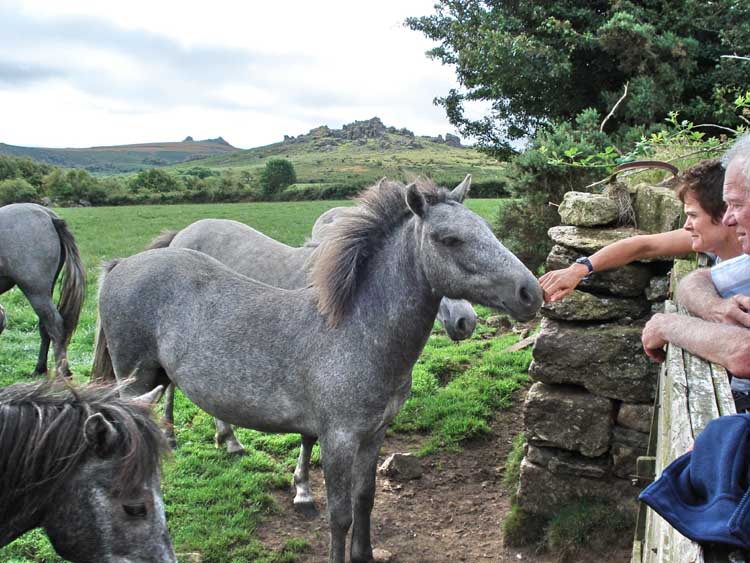 Thoroughbred Dartmoor ponies, only one colour, with Hound Tor behind (right) and Haytor in the distance (left, 3.75 km / 2.33 miles distant).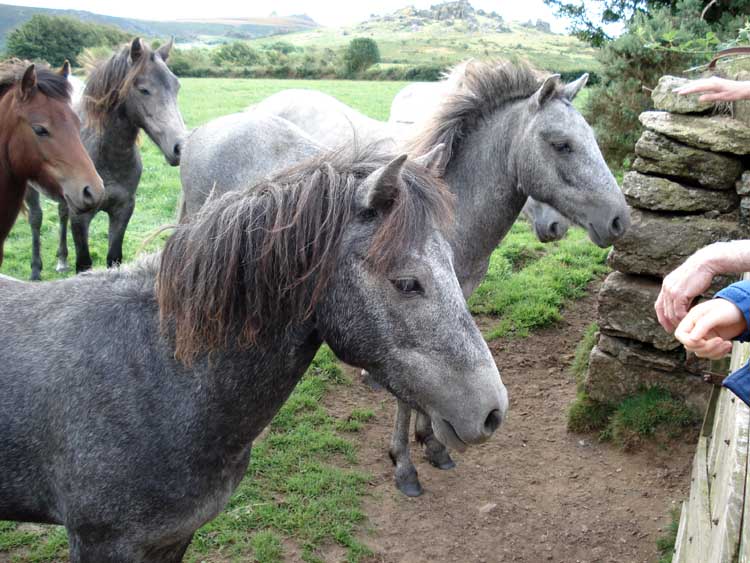 ..... and again.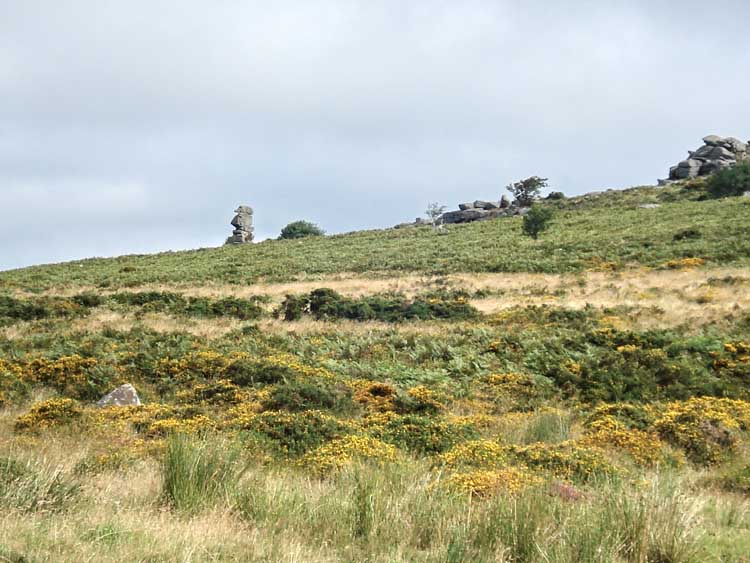 First view of Bowerman's Nose.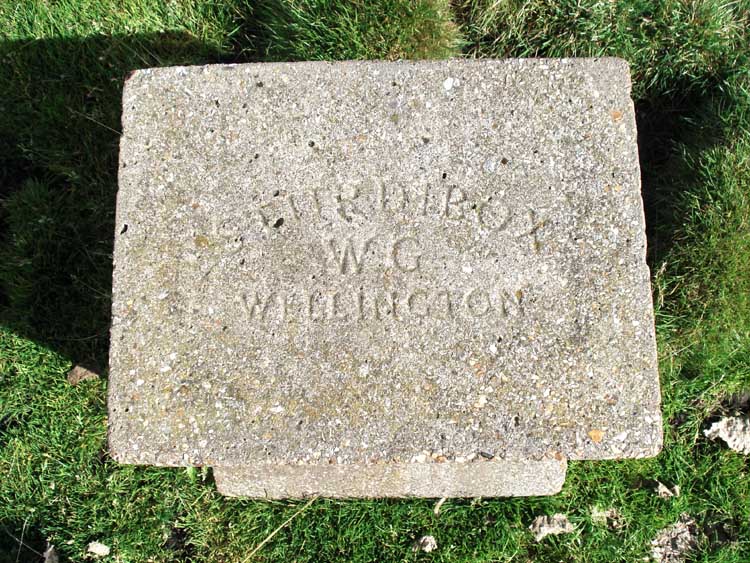 Top of a "concrete" box, open at the front, perhaps a "lick" for animals, impressed "Sturdibox WG Wellington" .....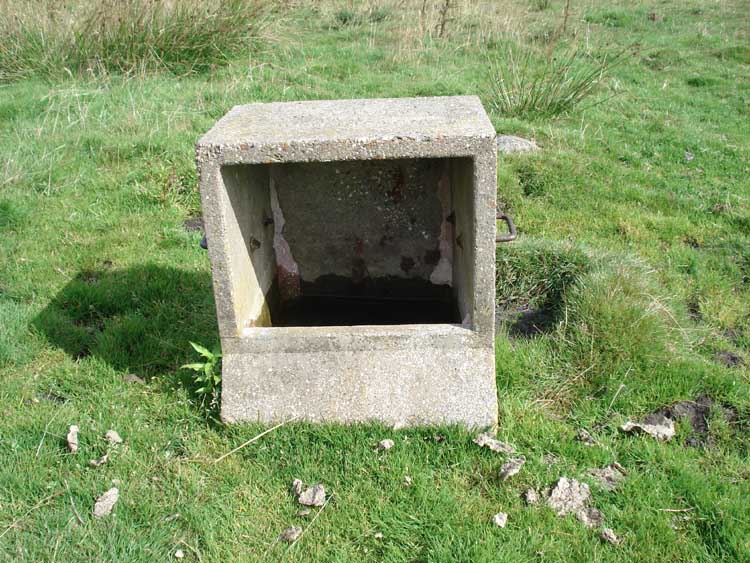 ..... front view.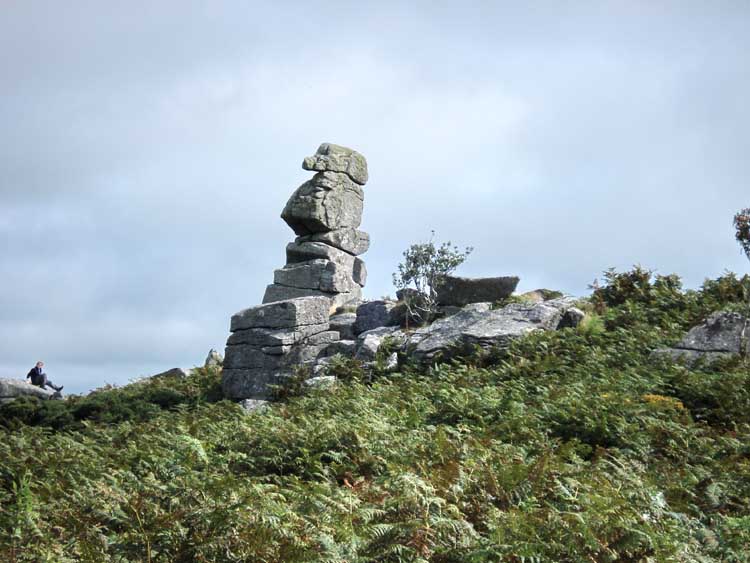 Approaching Bowerman's nose, an odd angle.
The classic view, it would look taller if the photo was taken laying down.
Bowerman's head.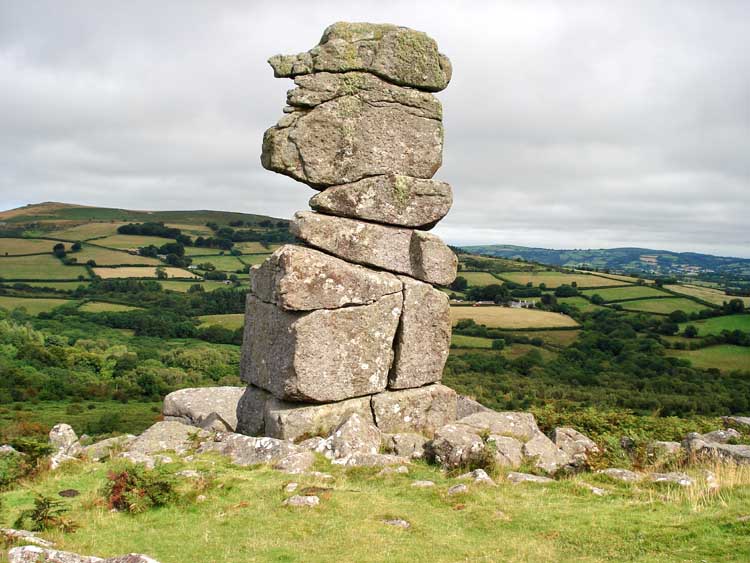 ..... and then the sun shone.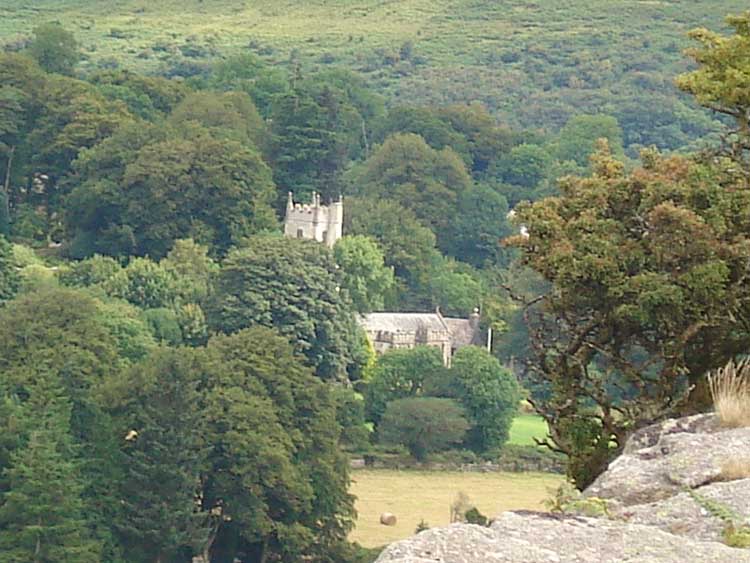 Zoomed view to Manaton church.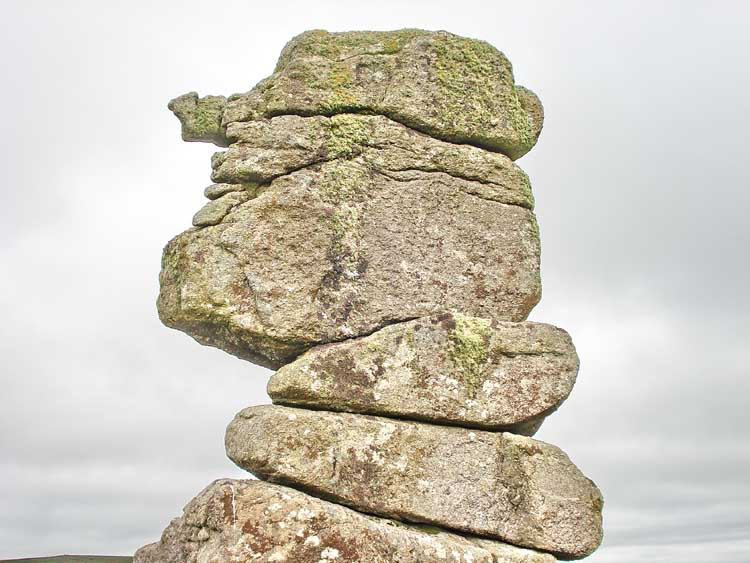 ..... another view of Bowerman's Nose.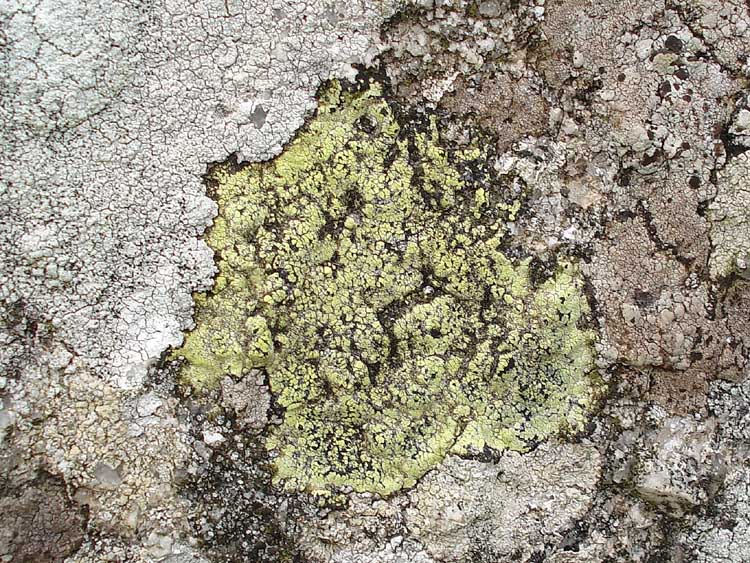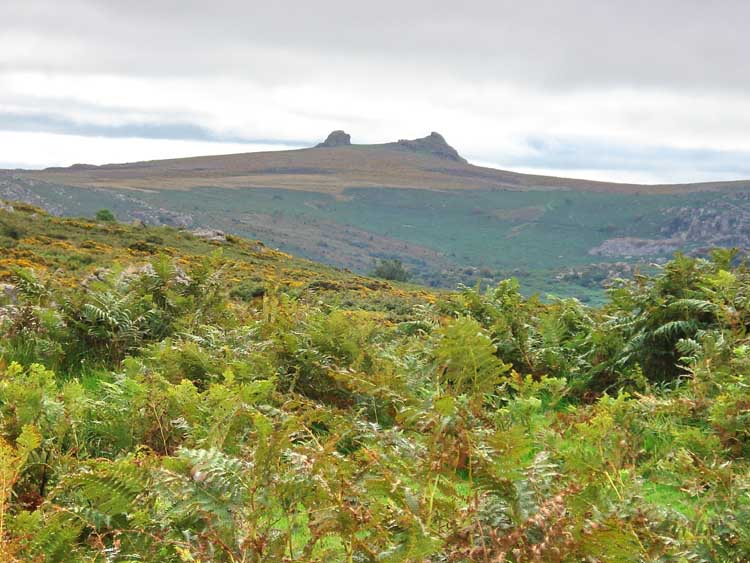 Zoomed view from Bowerman's Nose to Haytor Rocks .....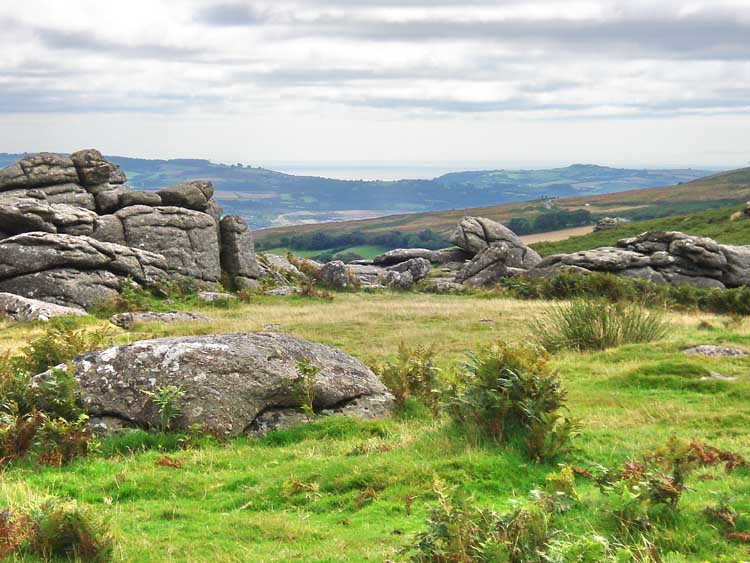 ..... and to the sea, possibly Teignmouth area..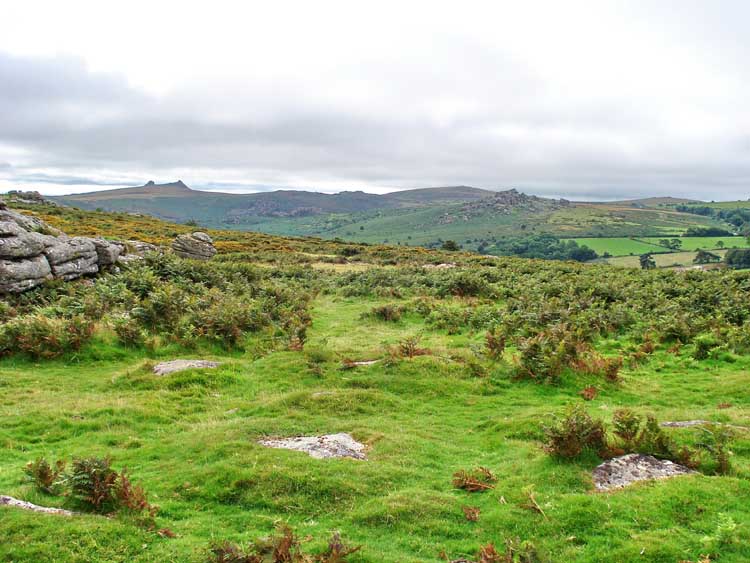 Haytor (left), (Holwell Quarry), Greator Rocks, Saddle Tor, Rippon Tor, Hound Tor, Top Tor (right).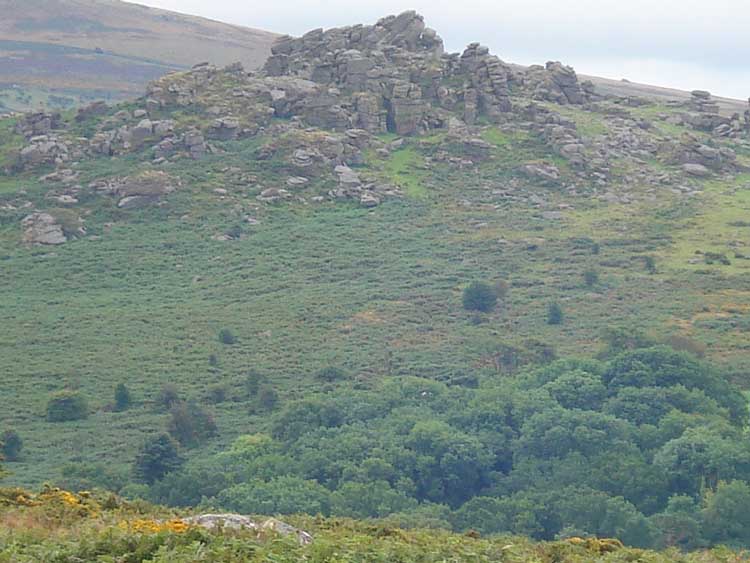 Greator Rocks.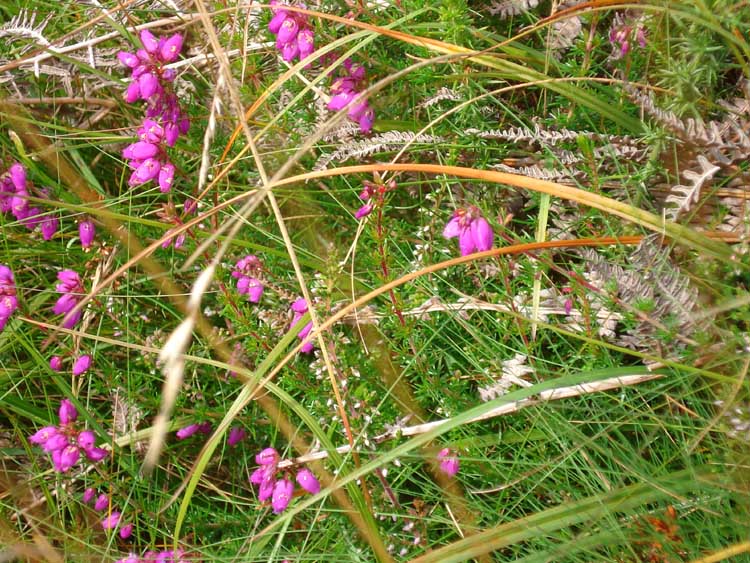 Bell Heather, with flowers only at the tips of the stems, also here (all three, with cross-leaved heath, on the Legendary Dartmoor web site).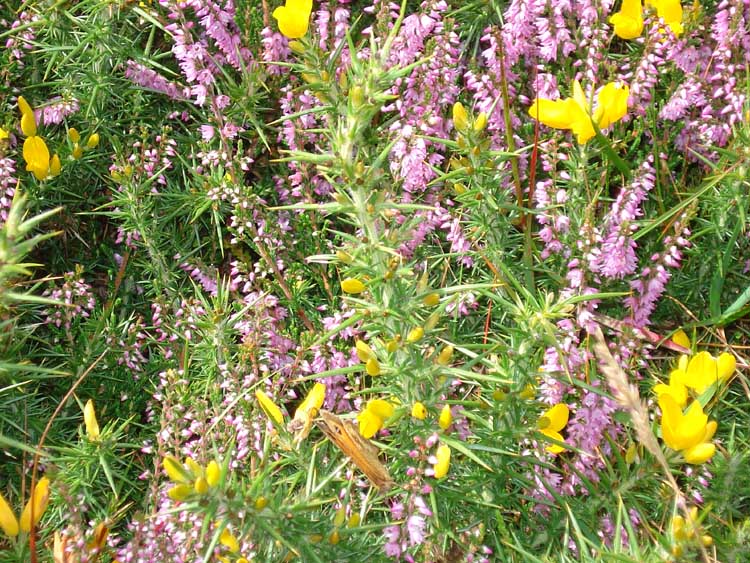 Ling, Common Heather (Calluna vulgaris),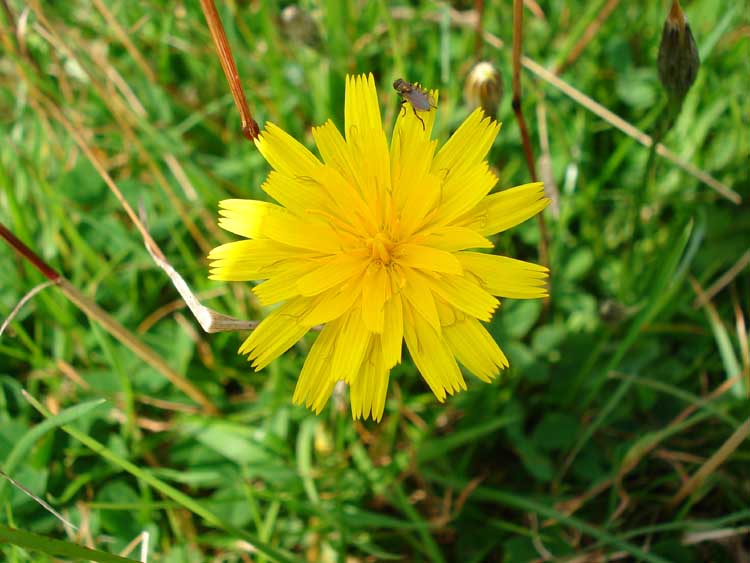 ????????????? yellow flower, not dandelion?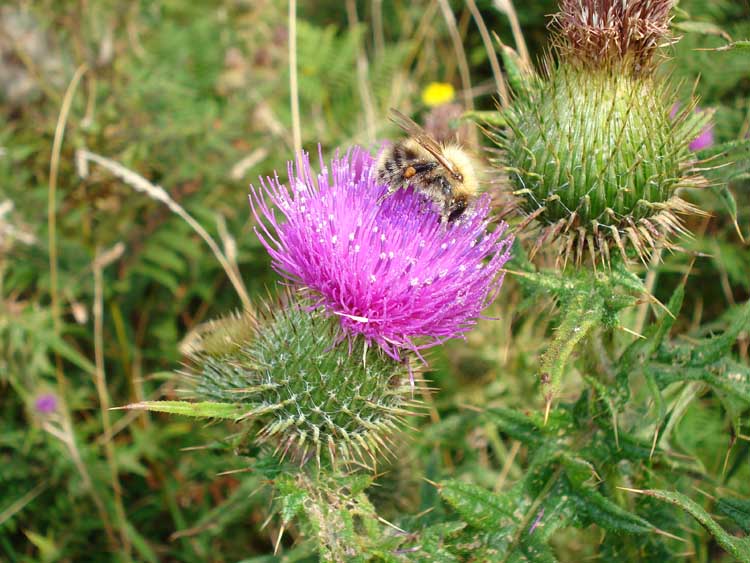 Thistle with a bumble bee (type unknown).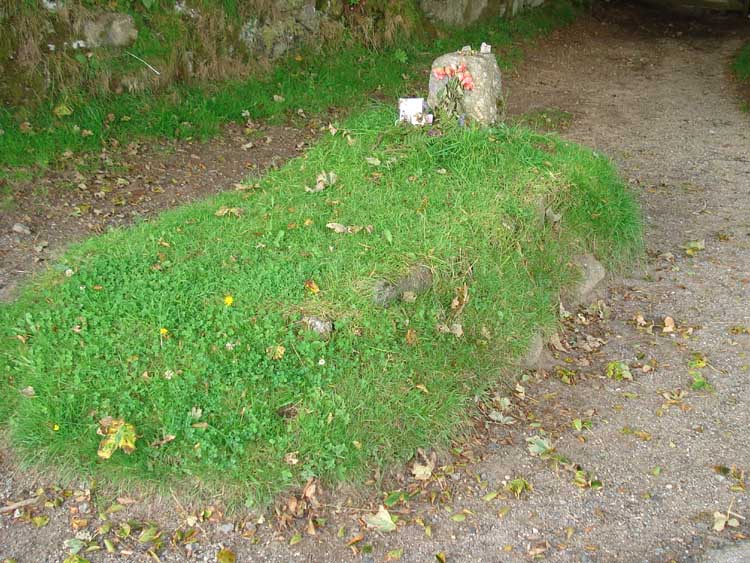 Jay's Grave at SX 73235 79906. Local legend says that there are always fresh flowers on the grave ....... The story of Kitty Jay can be seen here, on a Legendary Dartmoor web page.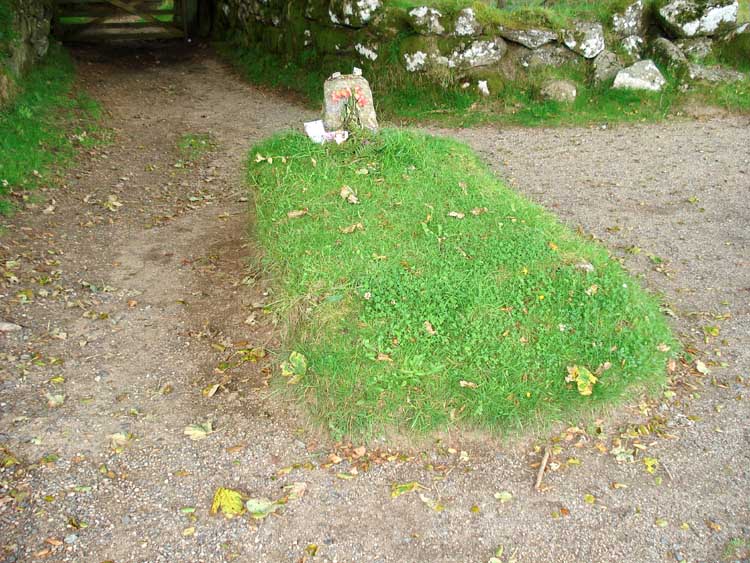 Another view .....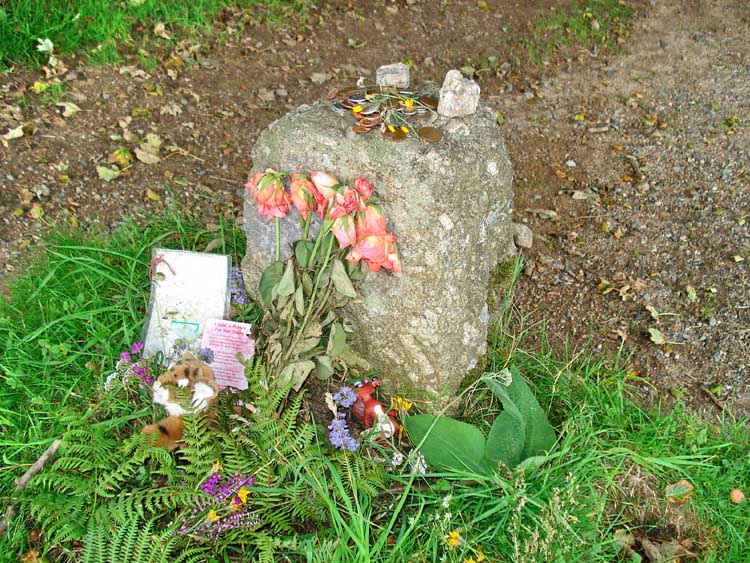 ..... and the headstone.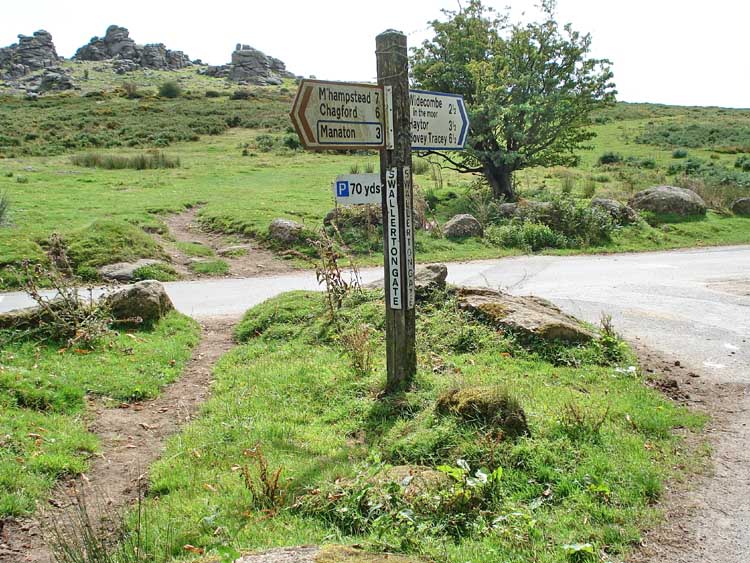 Swallerton Gate road sign with Hound Tor in the background.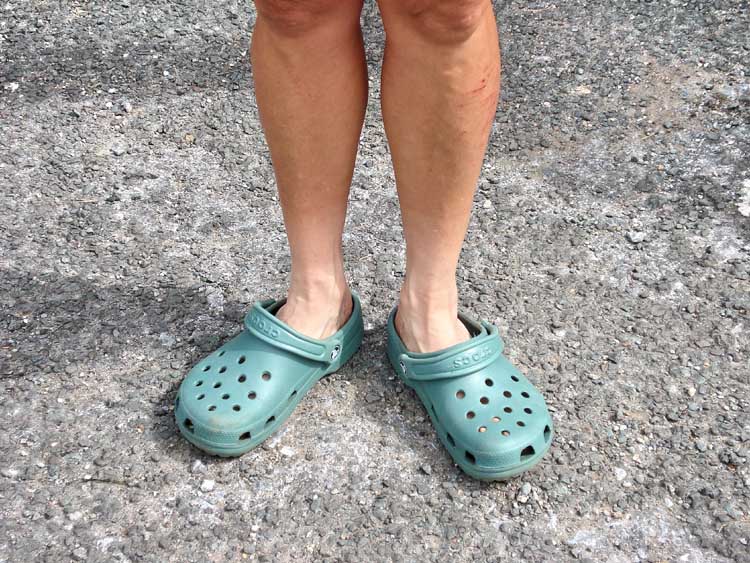 Cor - I promised I would say nothing, but what a sun tan!
MAP: The red line is the route walked.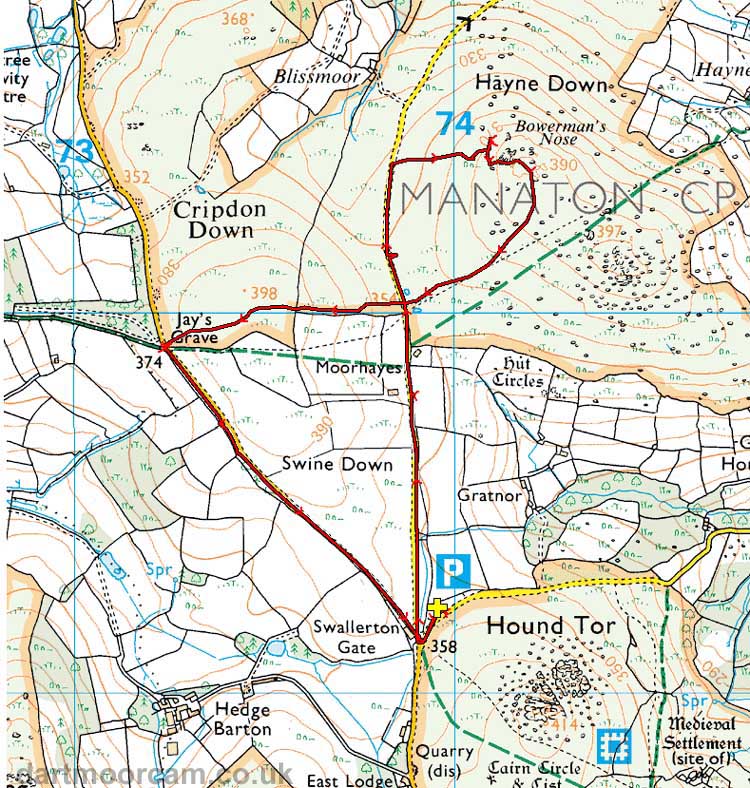 Ordnance Survey © Crown copyright 2005. All rights reserved. Licence number 100047373.
Also, Copyright © 2005, Memory-Map Europe, with permission.
The approach to this walk was by the road from Alston Cross, signed "Sigford", from the A38 just past Ashburton, heading towards Exeter. Turn left at Owlacombe Cross, straight across Halshanger Cross, turn right at Cold East Cross, left at Hemsworthy Gate after passing Rippon Tor on the right. Then, right at Harefoot Cross and on to the car park by Hound Tor, signed by the P symbol and yellow cross on the map.
Statistics
Distance - 4.52 km / 2.81 miles.

All photographs on this web site are copyright ©2007-2016 Keith Ryan.
All rights reserved - please email for permissions
Sister web sites
Dartmoor Tick Watch
The Cornish Pasty - The Compleat Pastypaedia