This walk: 2009-9-3. Sheeps Tor, Ringmoor Cottage, Ringmoor Down, Gutter Tor, Scout Hut, Legis Tor, Fox Moth caterpillar, stone row, stone circle, Hen Tor.
Walk details below - Information about the route etc.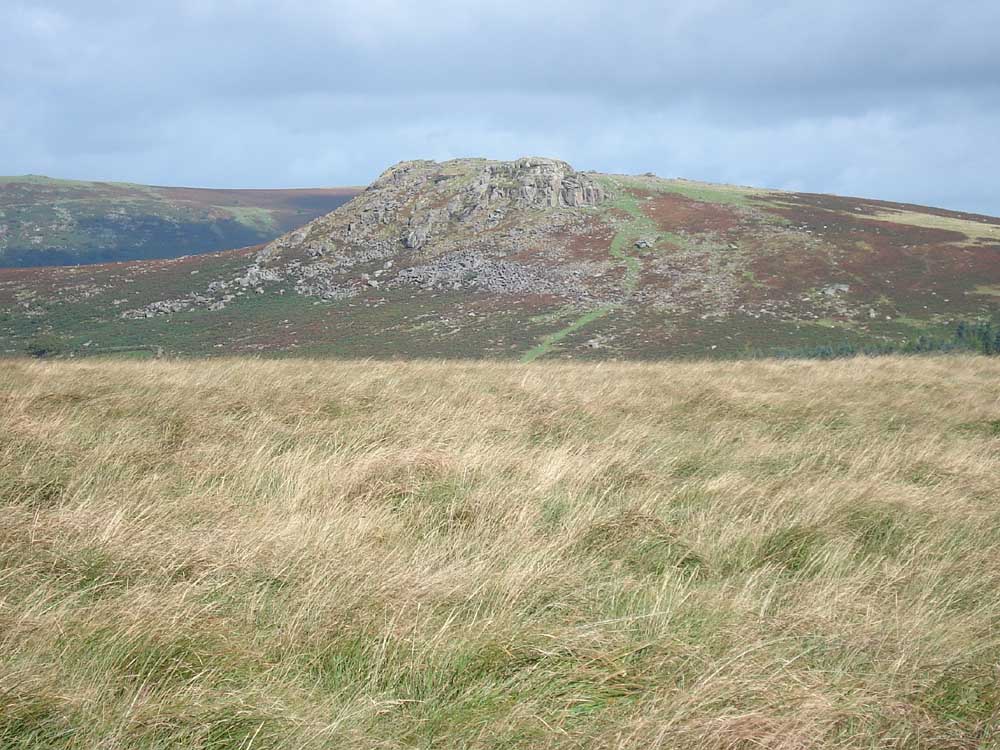 Sheeps Tor, from Ringmoor Down.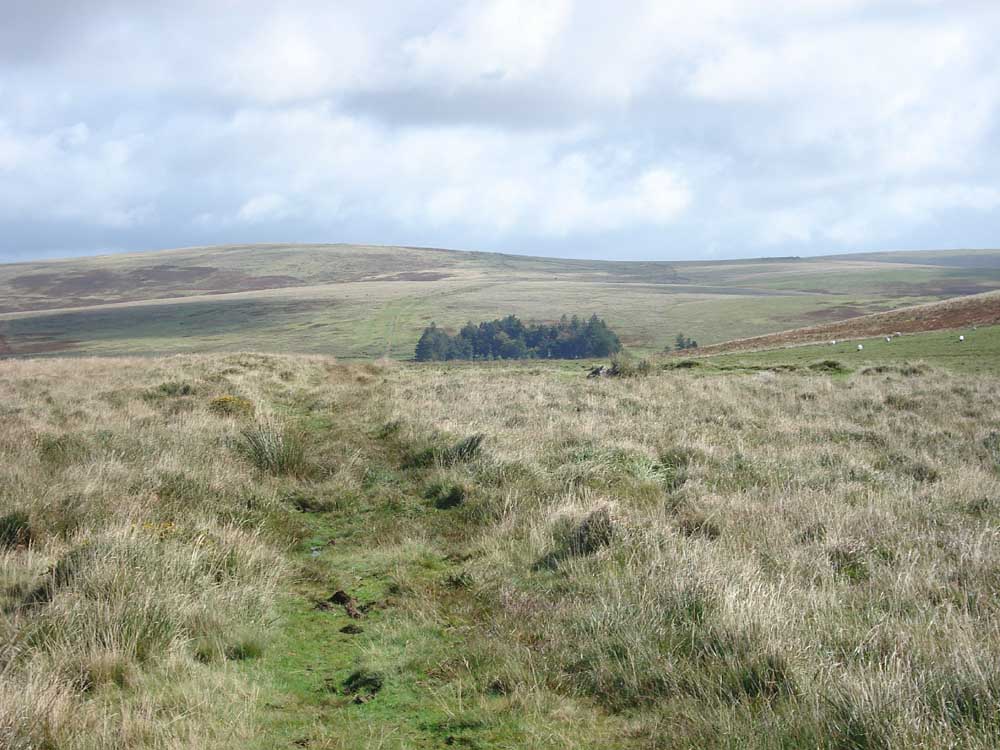 Looking back at Ringmoor Cottage.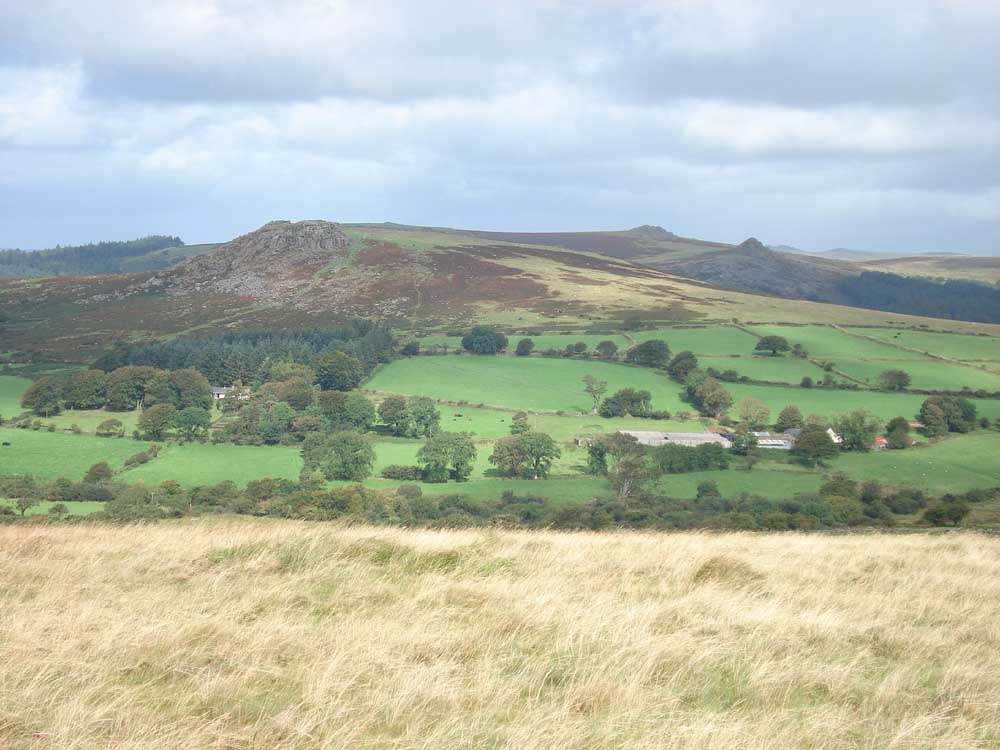 Another view of Sheeps Tor (left of centre), Sharpitor and Leather Tor (right).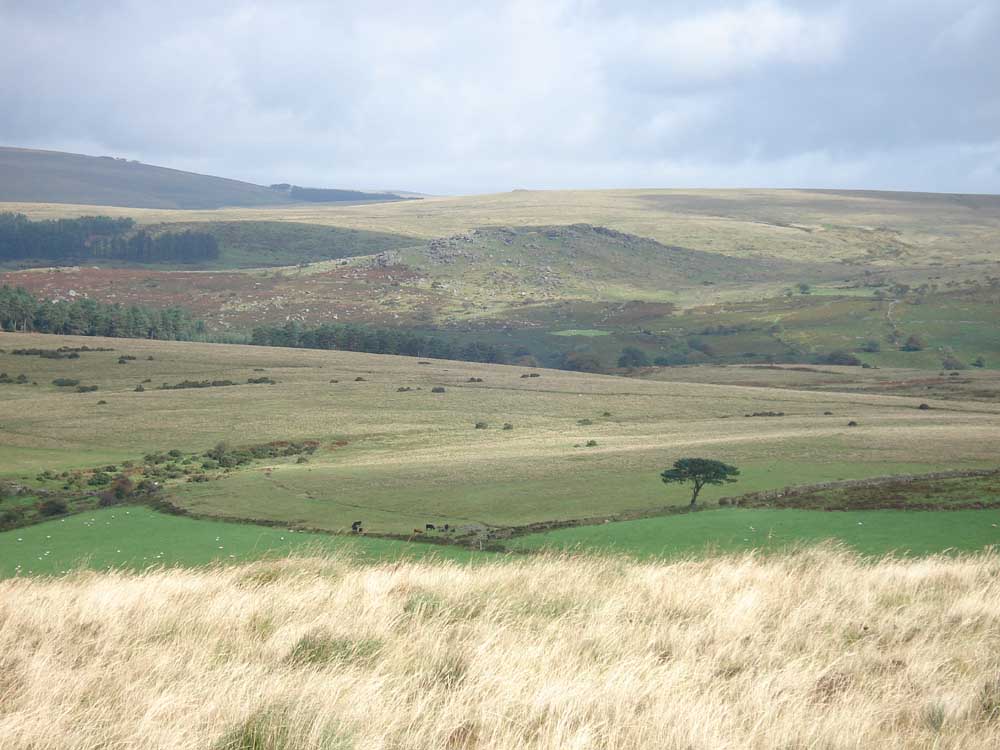 Down Tor, centre.
Trig point near Gutter Tor, 350 metres / 1148 feet elevation.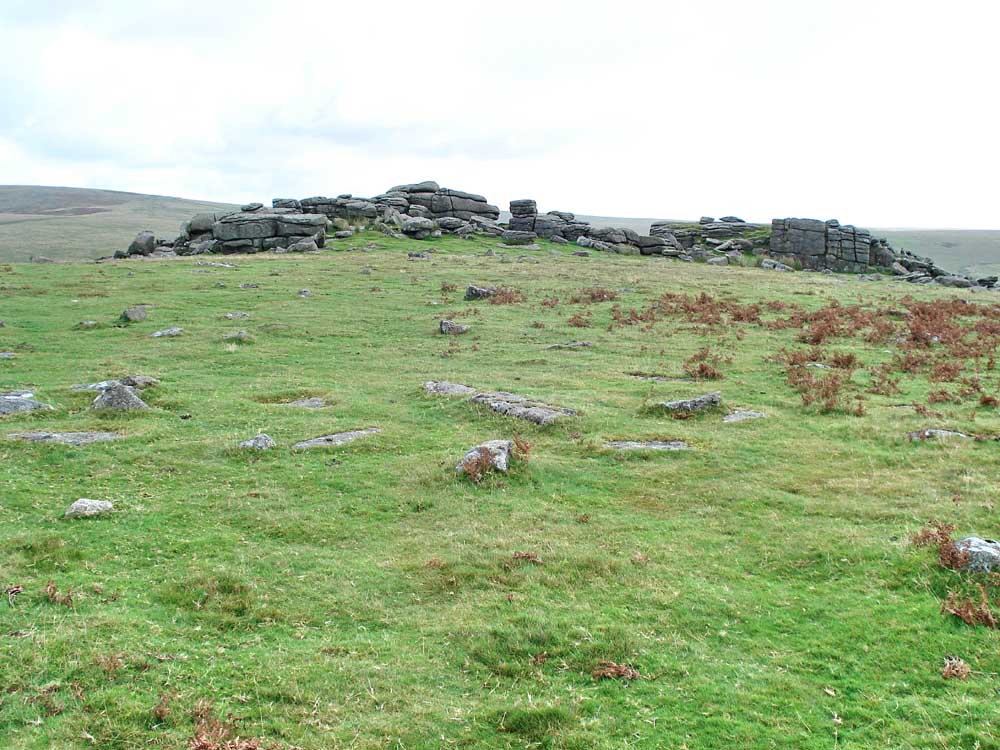 Gutter Tor, SX 57800 66868, elevation 342 metres / 1122 ft.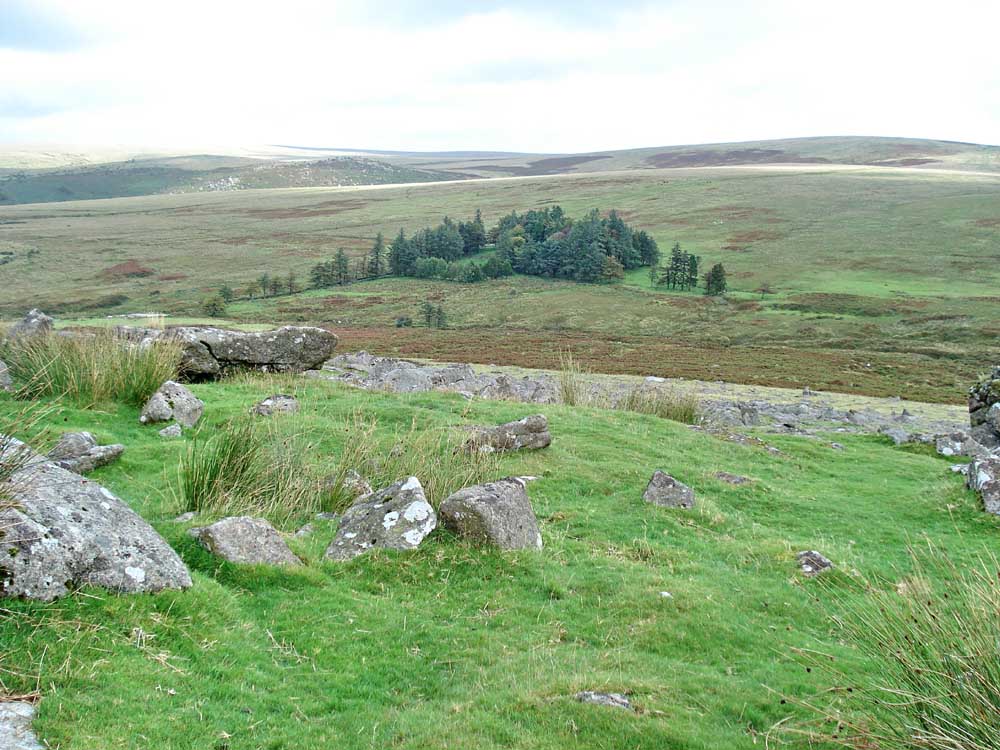 View to the Scout Hut, SX 581 673.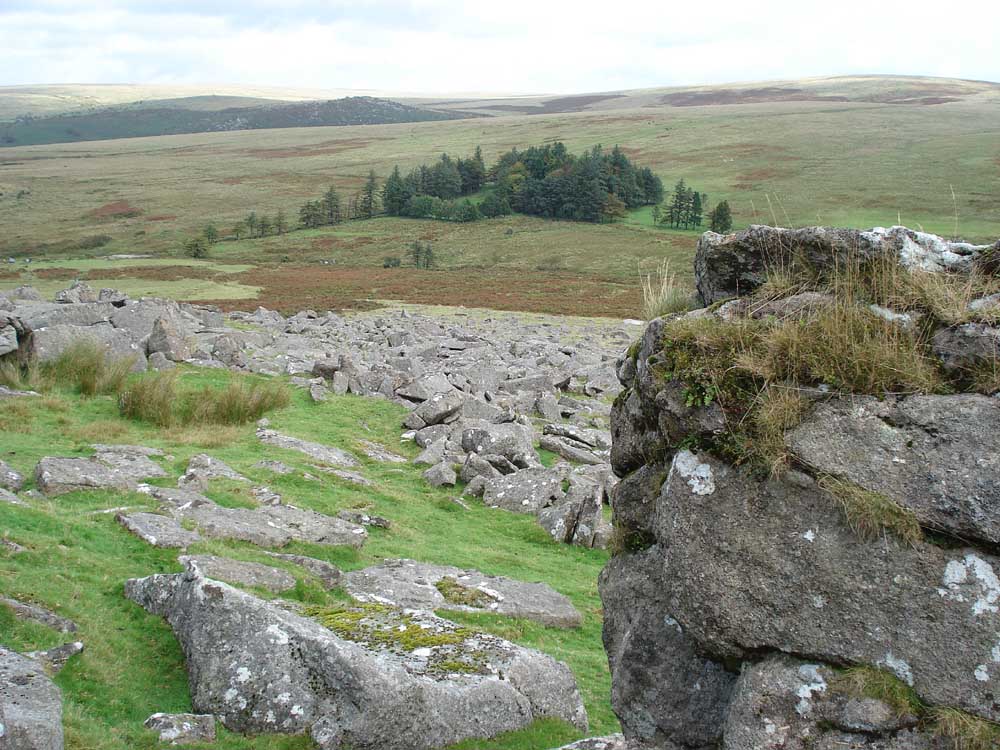 Scout Hut from Gutter Tor, again.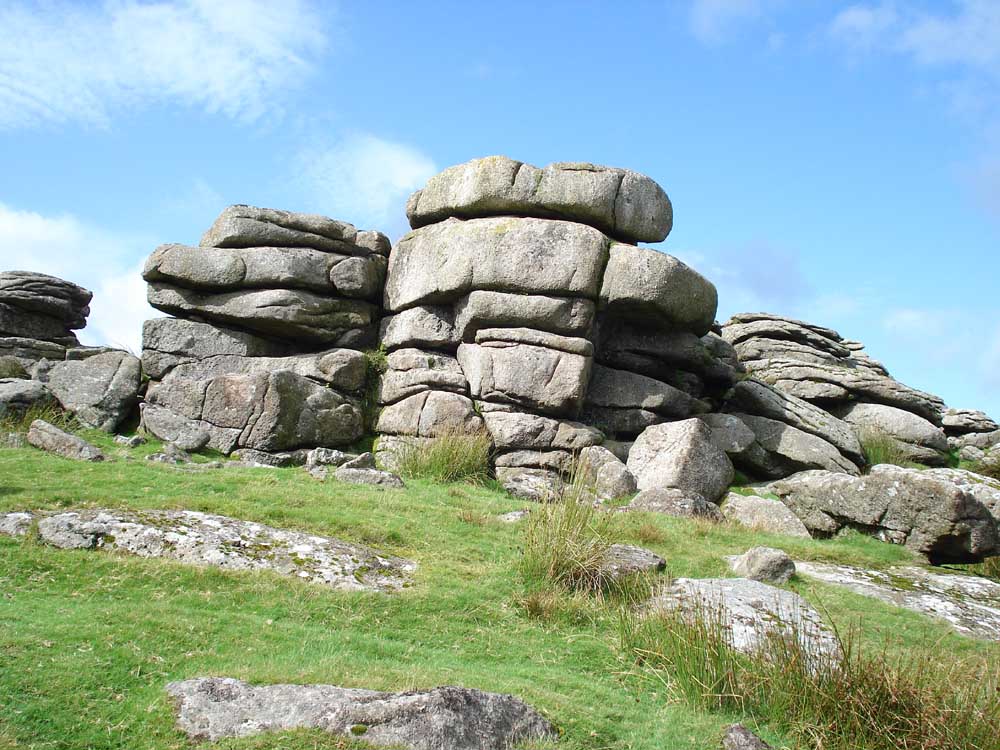 Granite piles at Gutter Tor.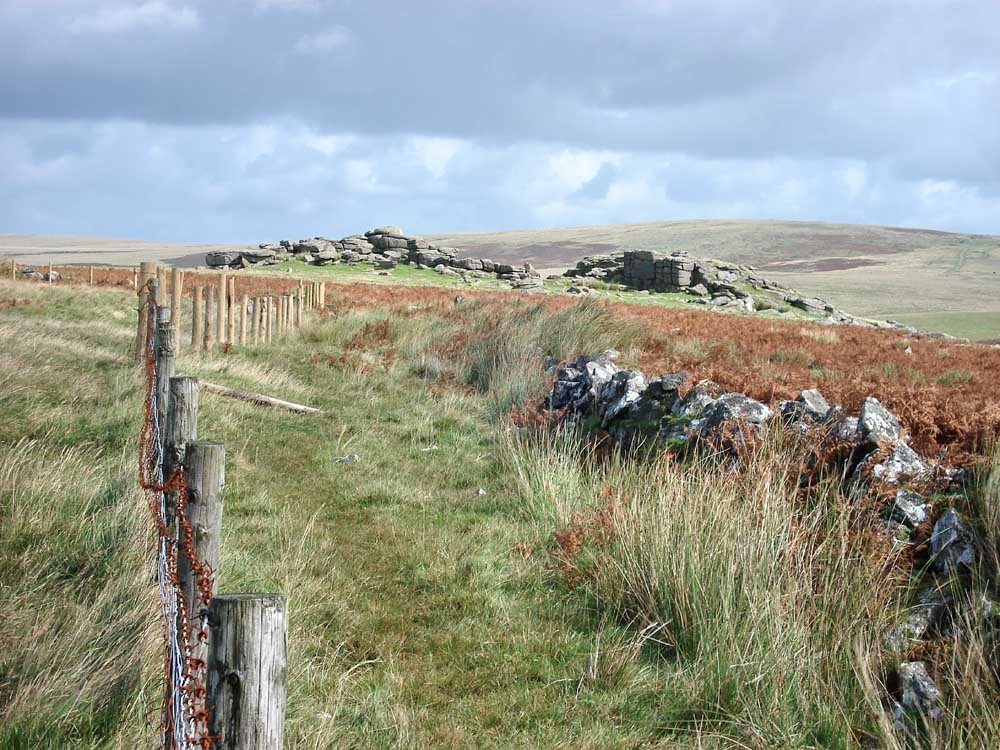 Looking back at Gutter Tor en route to Legis Tor.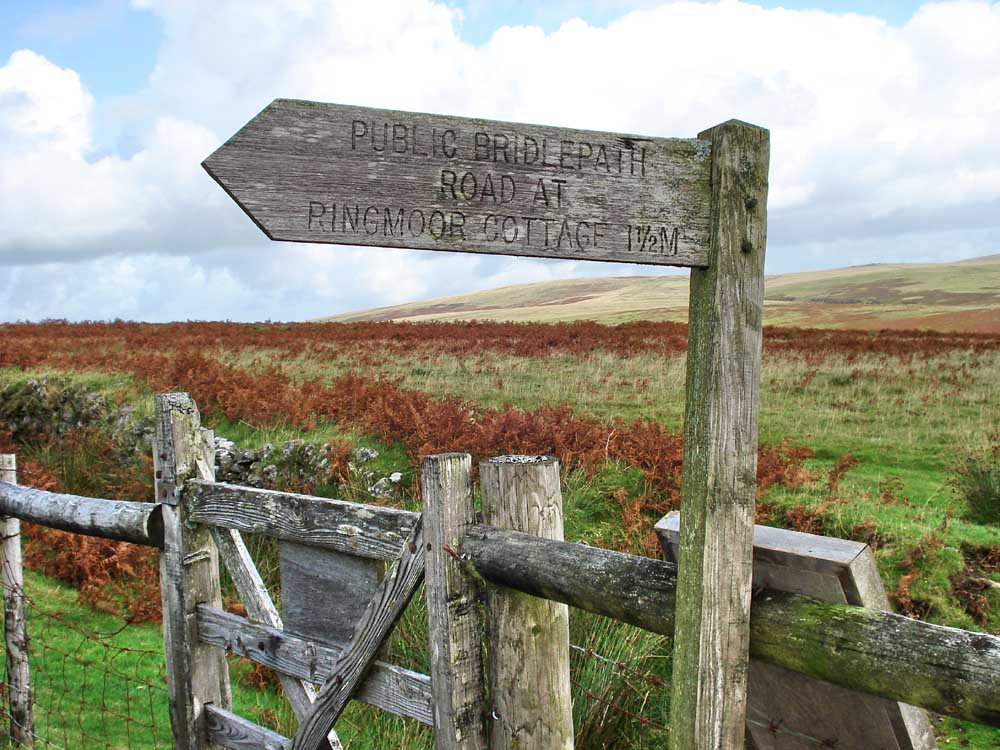 Signpost by gate at SX 57635 66458.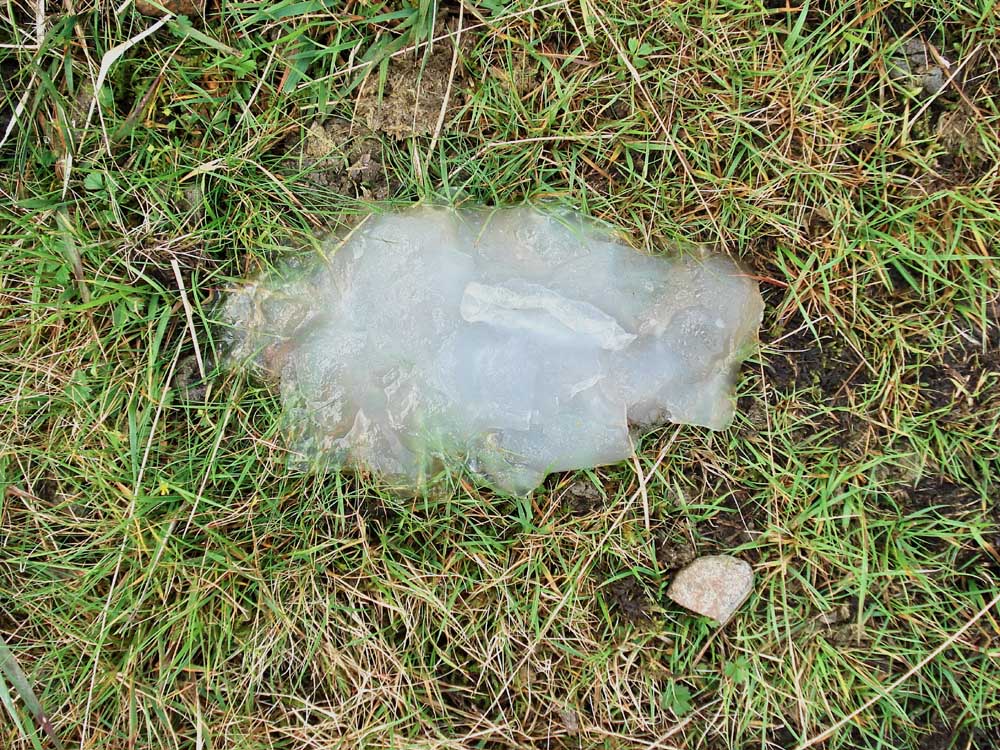 Mystery stuff again, saw it last year .....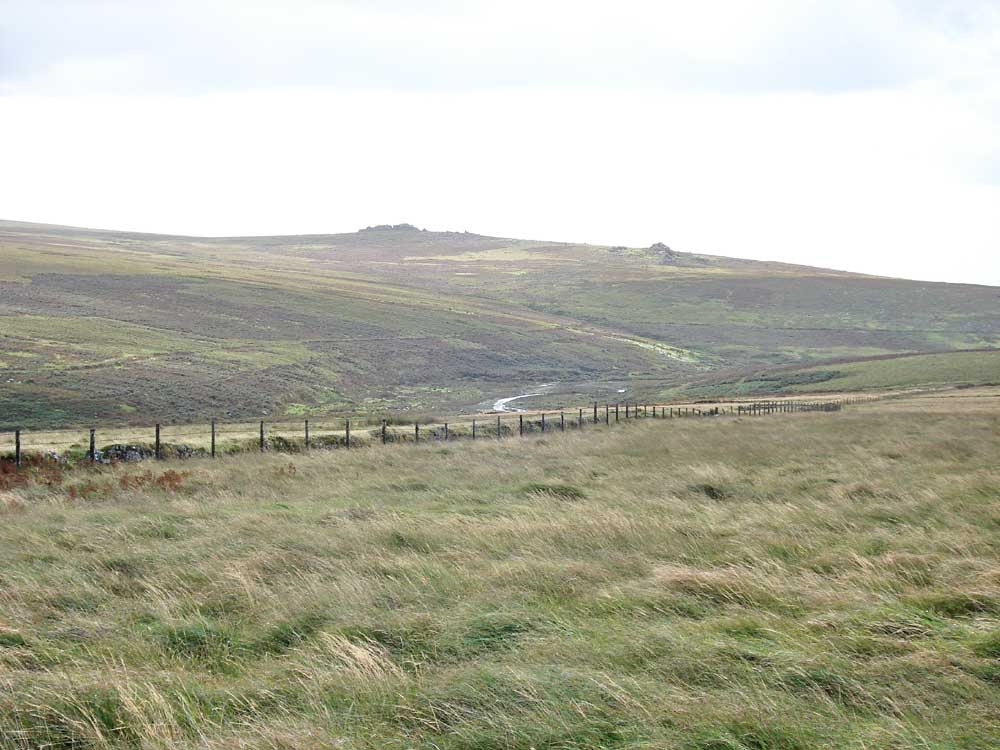 View to Great Trowlesworthy Tor (centre) and Little Trowlesworthy Tor (right), with the River Plym showing in the valley at the right.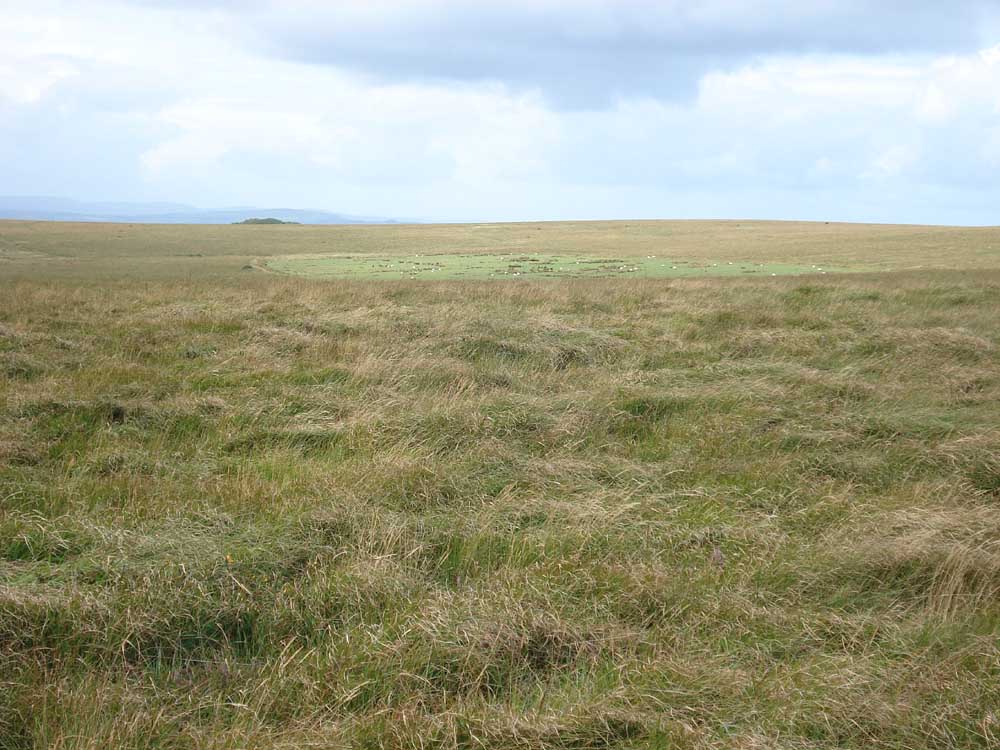 Legis Tor coming into view.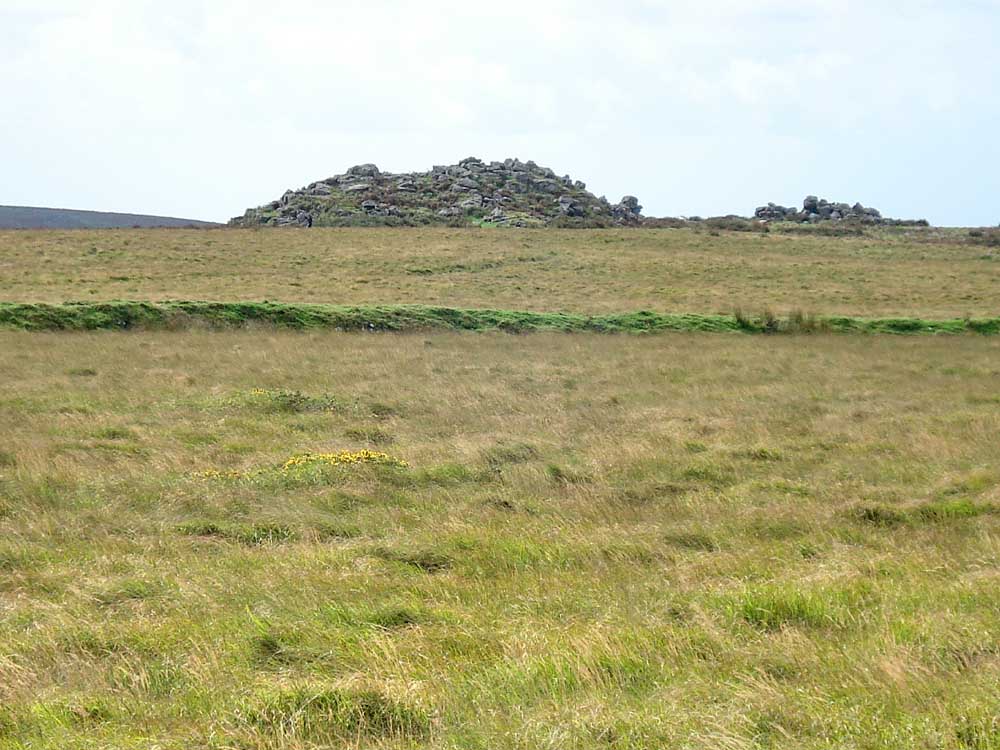 Legis Tor, SX 57110 65578, elevation 310 metres / 1017 ft.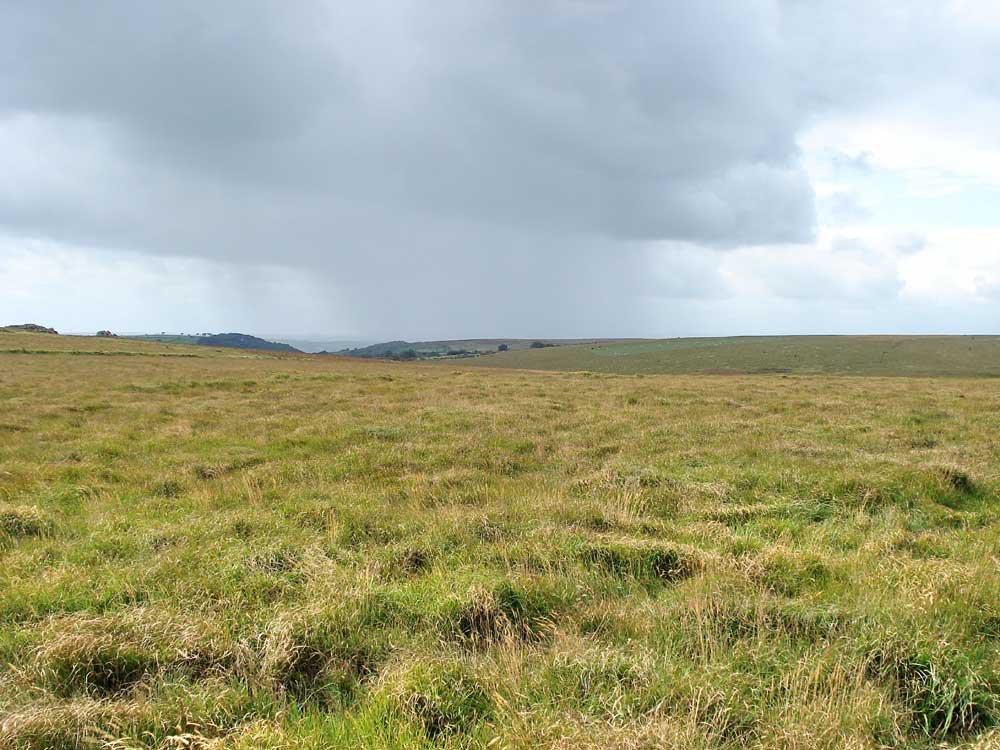 Approaching shower from the west.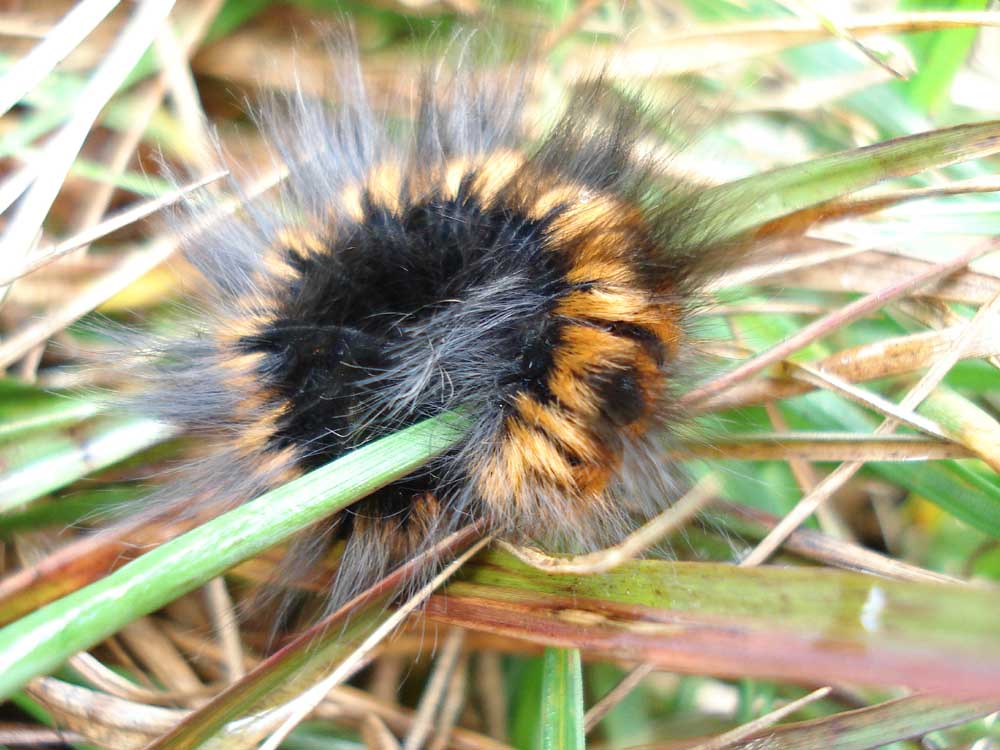 Fox Moth caterpillar (July-October), about 8 cm / 3 inches in length, seen last year here. Heather, Bramble, and Bilberry are among its foodplants. It will be fully grown by the autumn. It will then hibernate, to emerge next spring without feeding, pupate in March/April and be on the wing in May.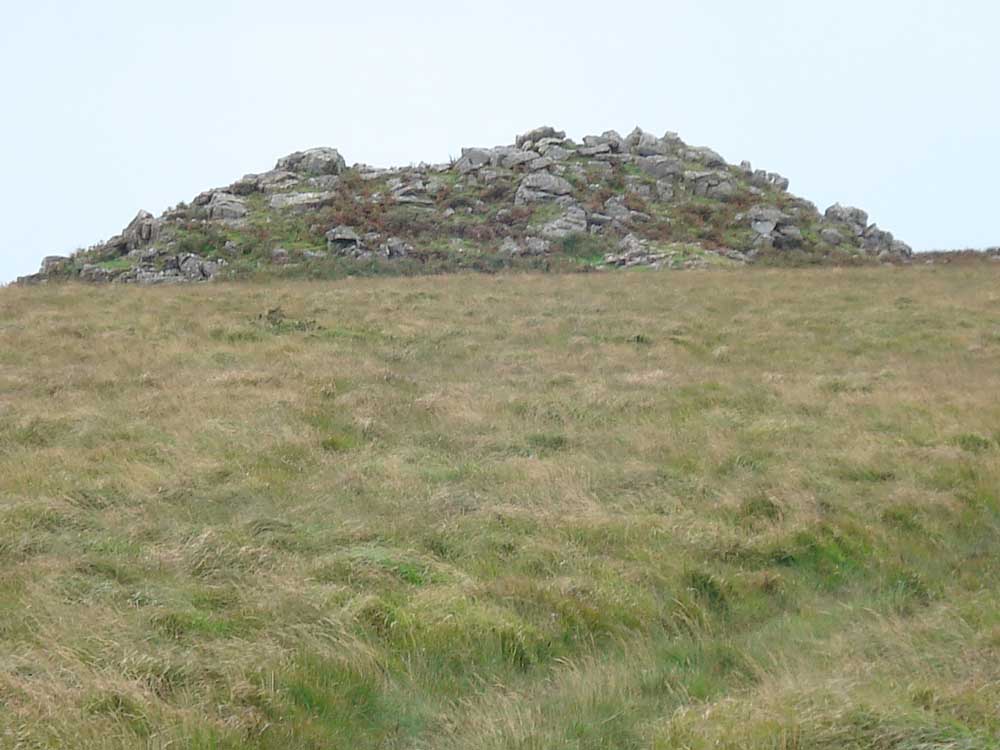 Legis Tor.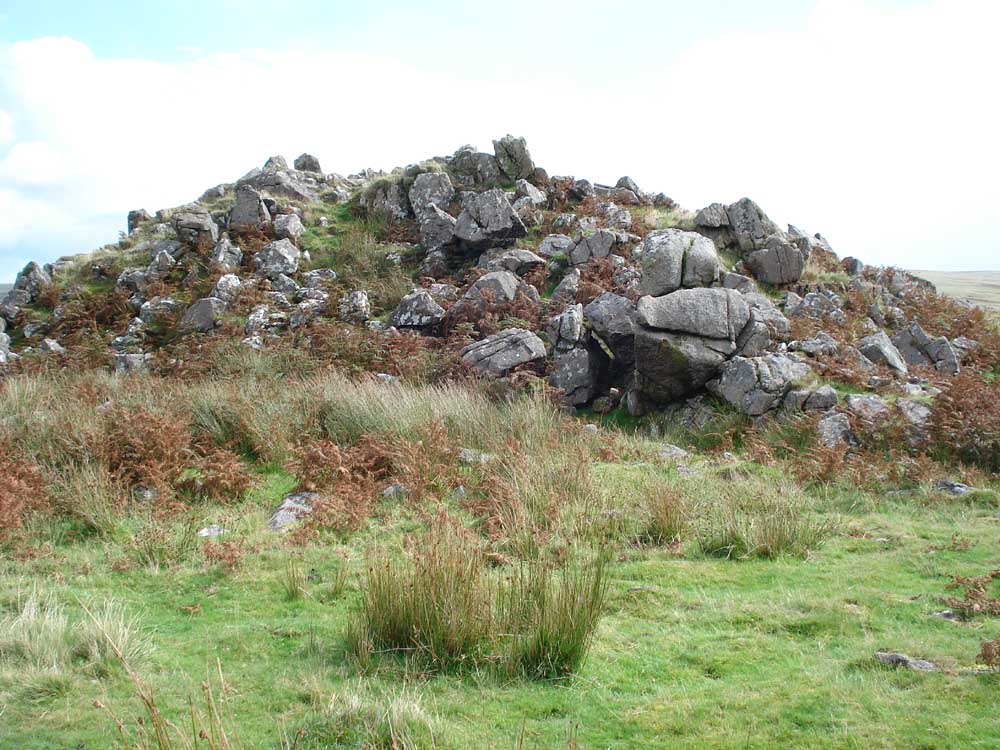 Legis Tor.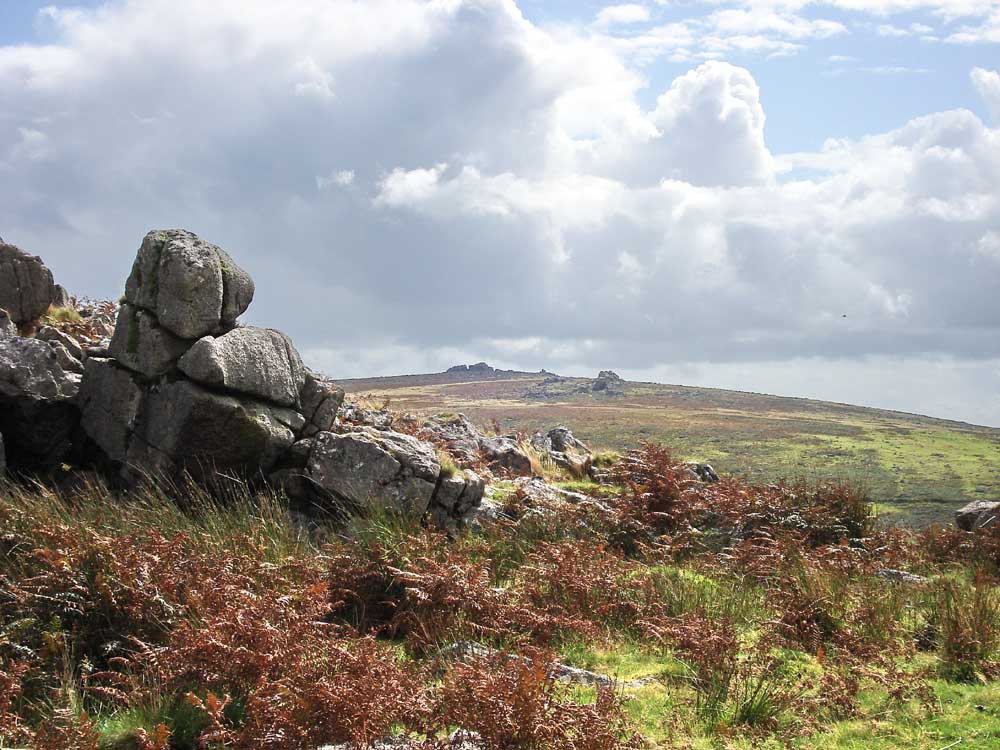 Trowlesworthy Tors from Legis Tor.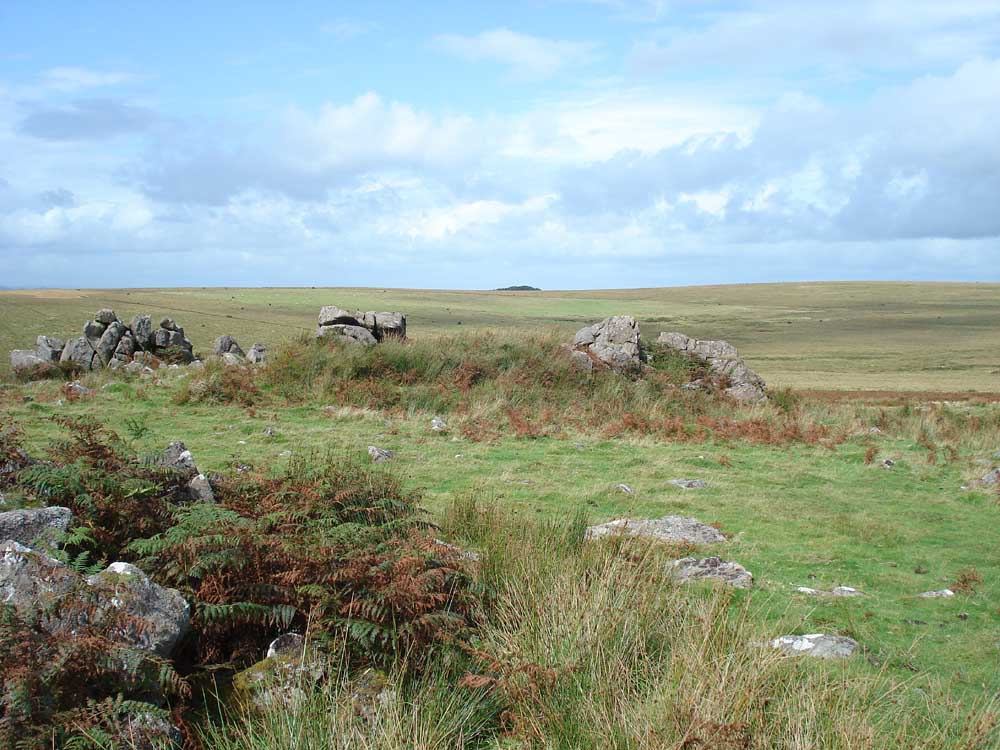 Looking back at Gutter Tor from Legis Tor.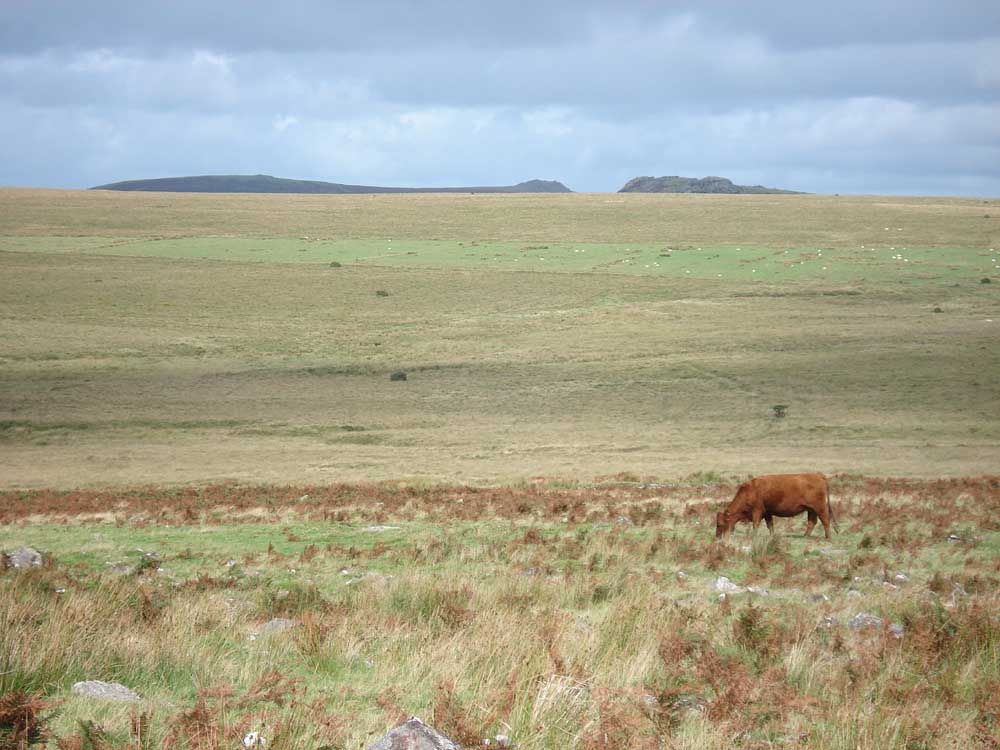 Zoomed view towards Piles Hill-Sheeps Tor area, note the old farmstead and fields across the centre of the view, see as "Farmstd" on the map below.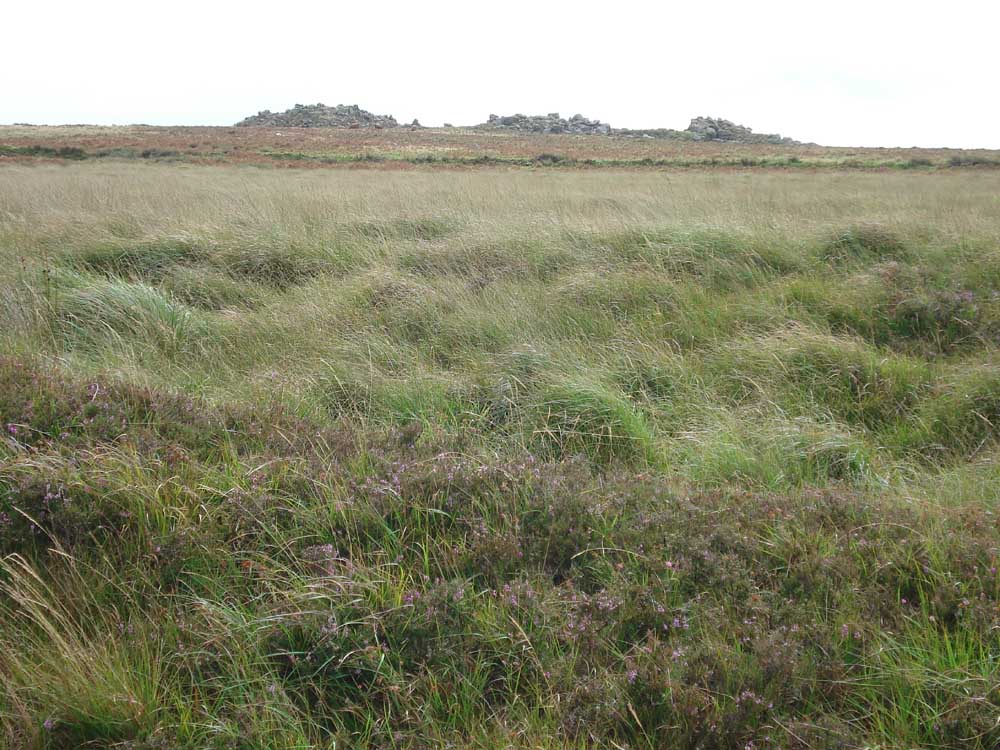 Looking back at Legis Tor.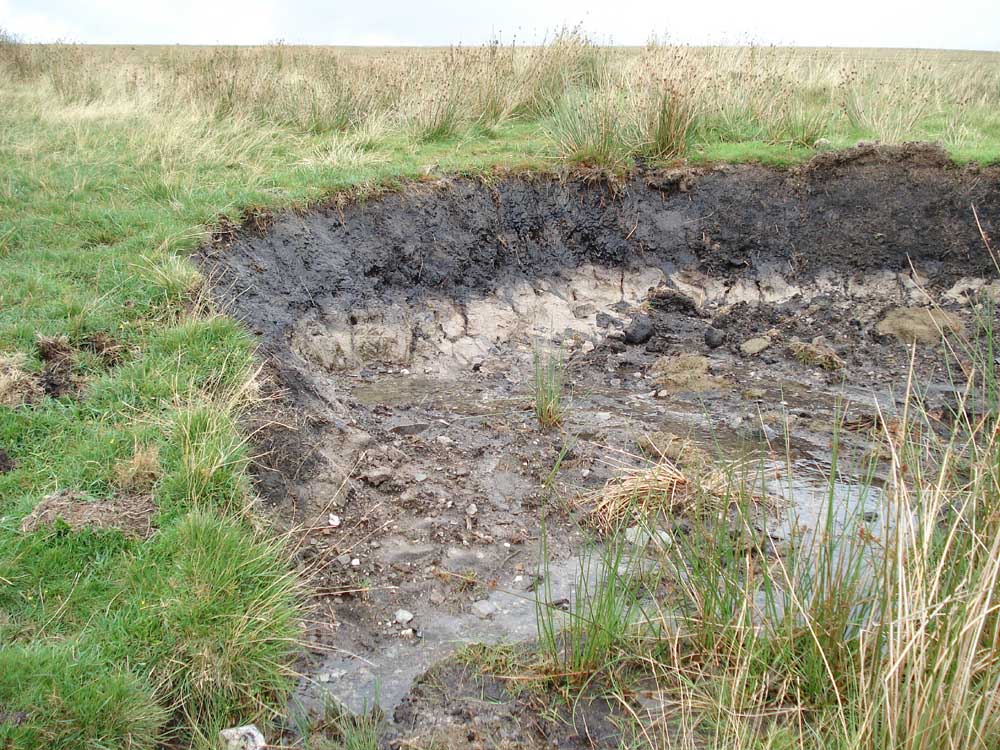 A spot near Legis Mire where the subsoil/peat was very black and water was running out of the exposed face.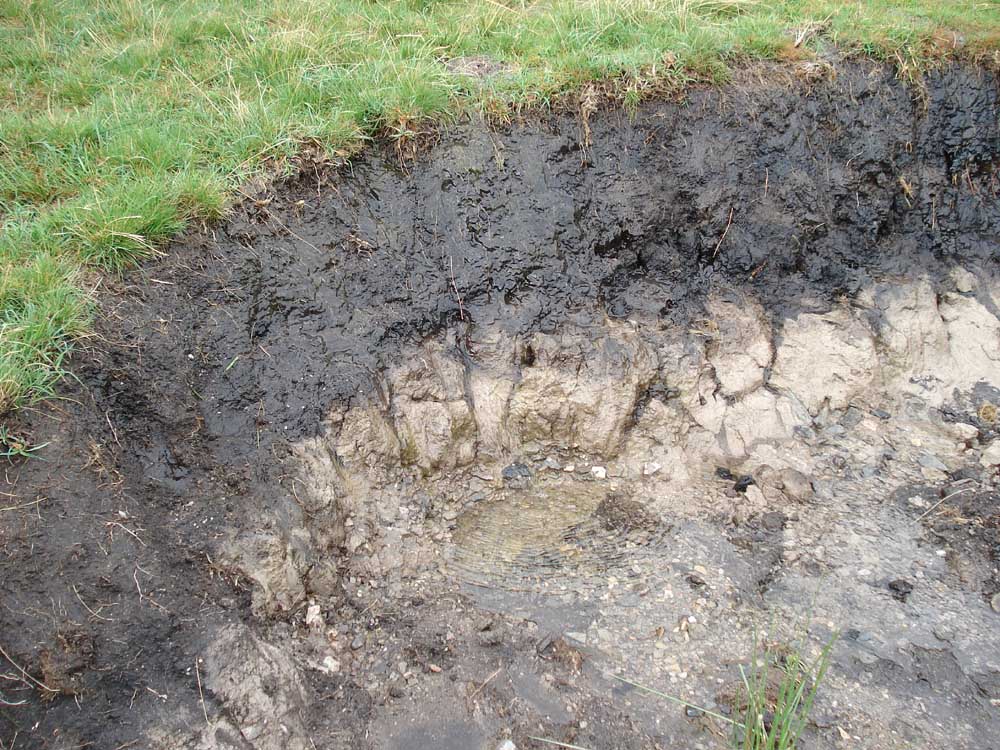 A closer view.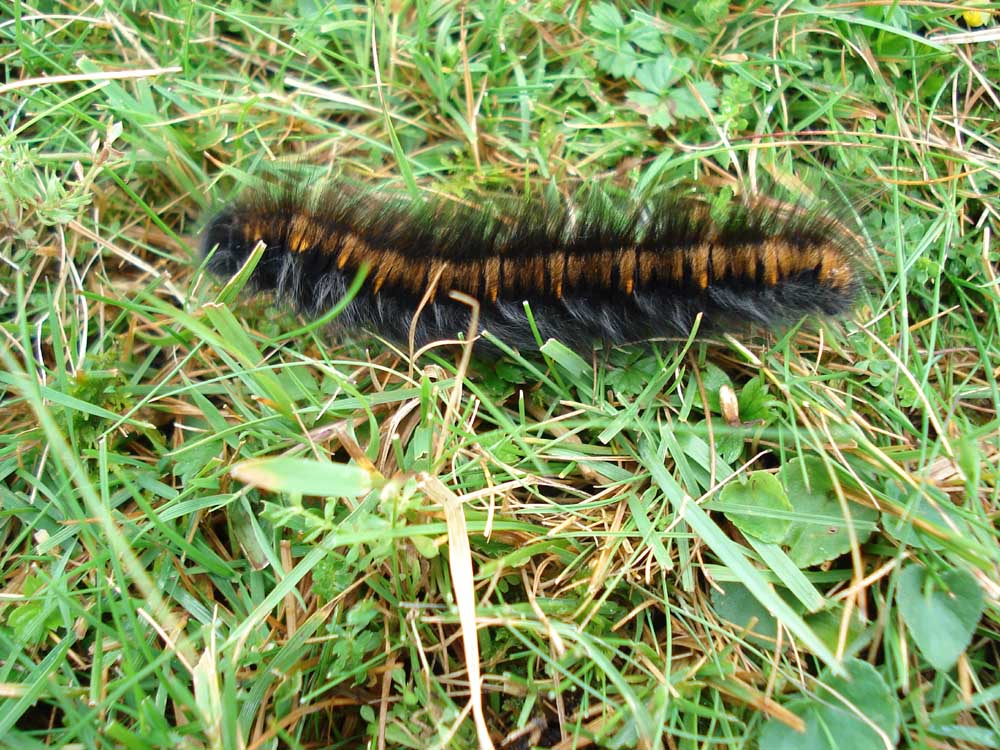 Another caterpillar, as above.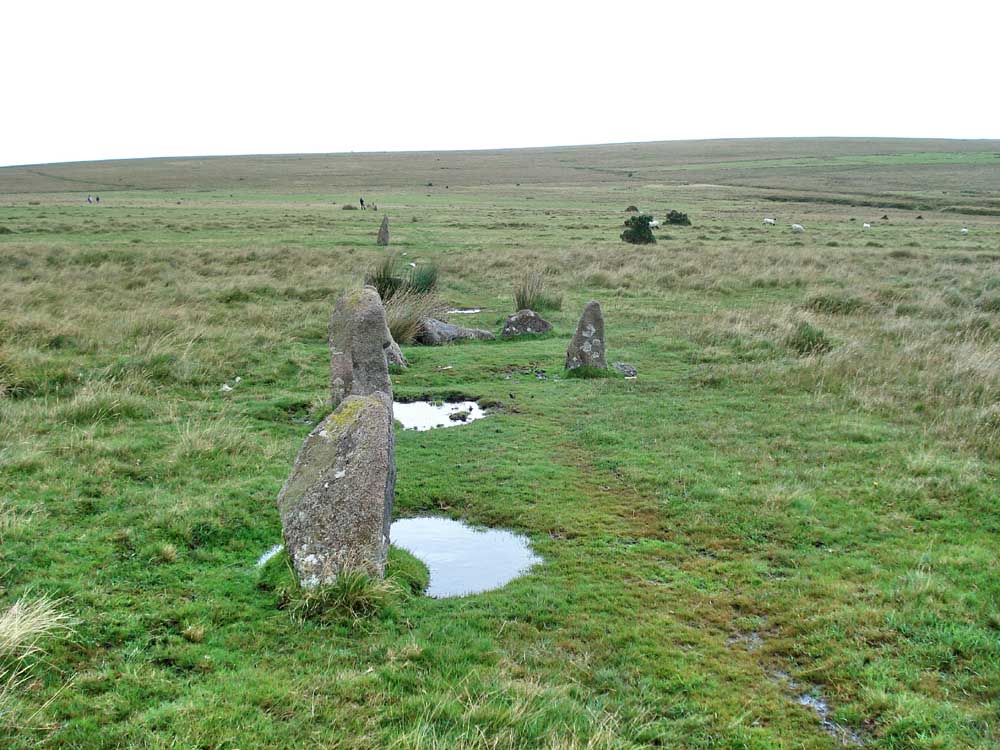 Central feature of the stone row on Ringmoor Down where it is doubled for as couple of yards only.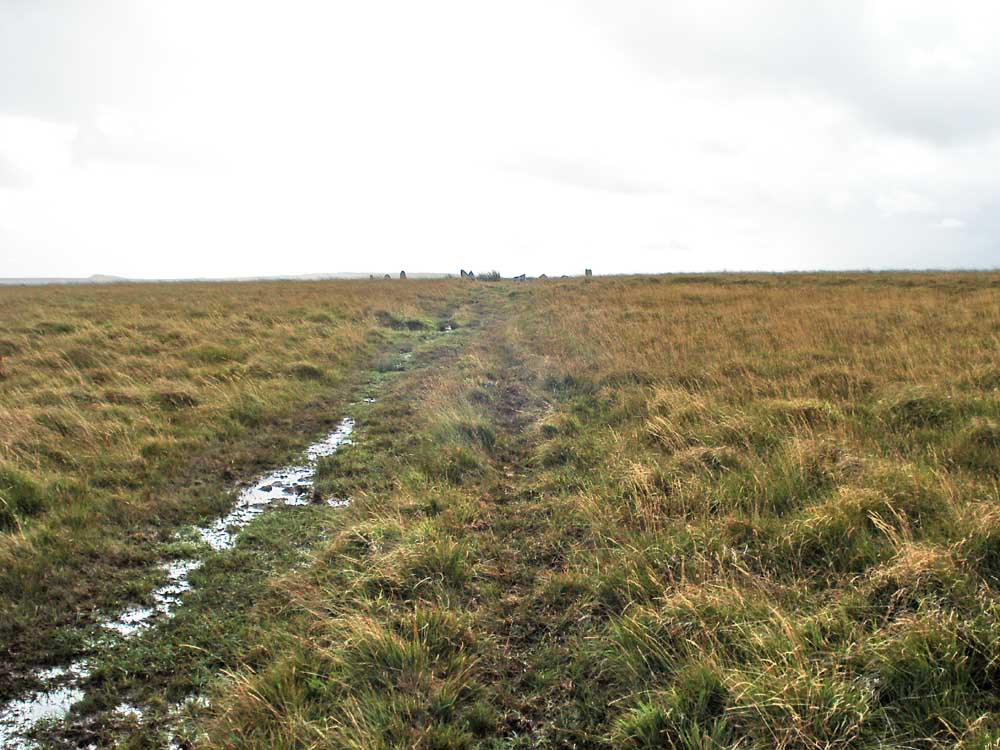 Looking towards the south, up the slope, to the circle at the end of the row.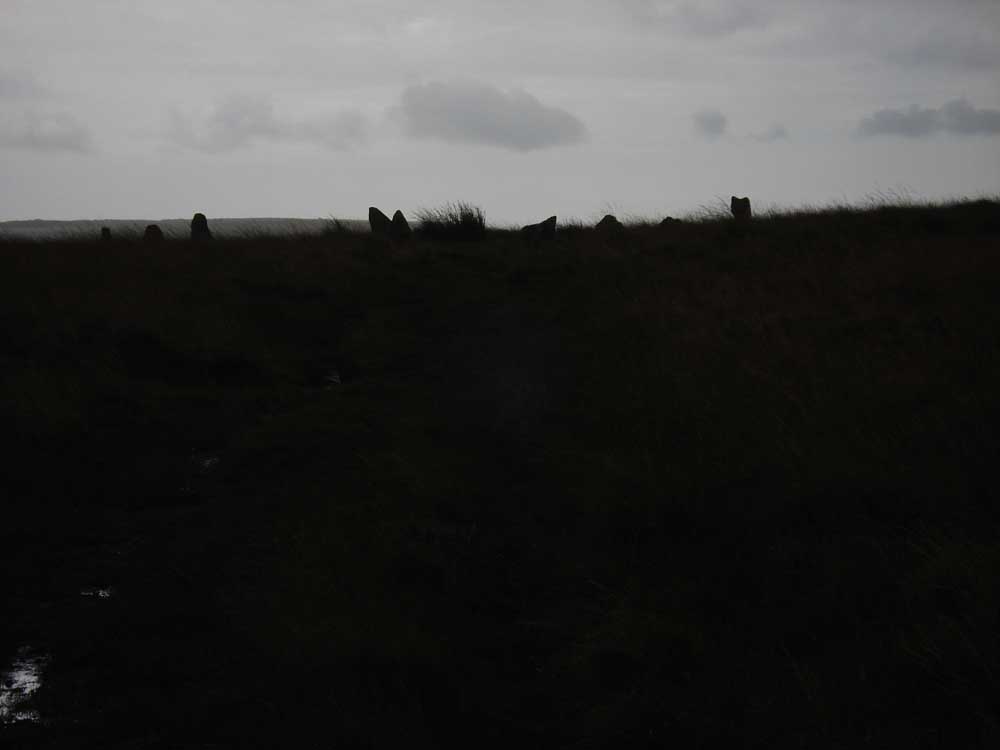 ..... and in silhouette.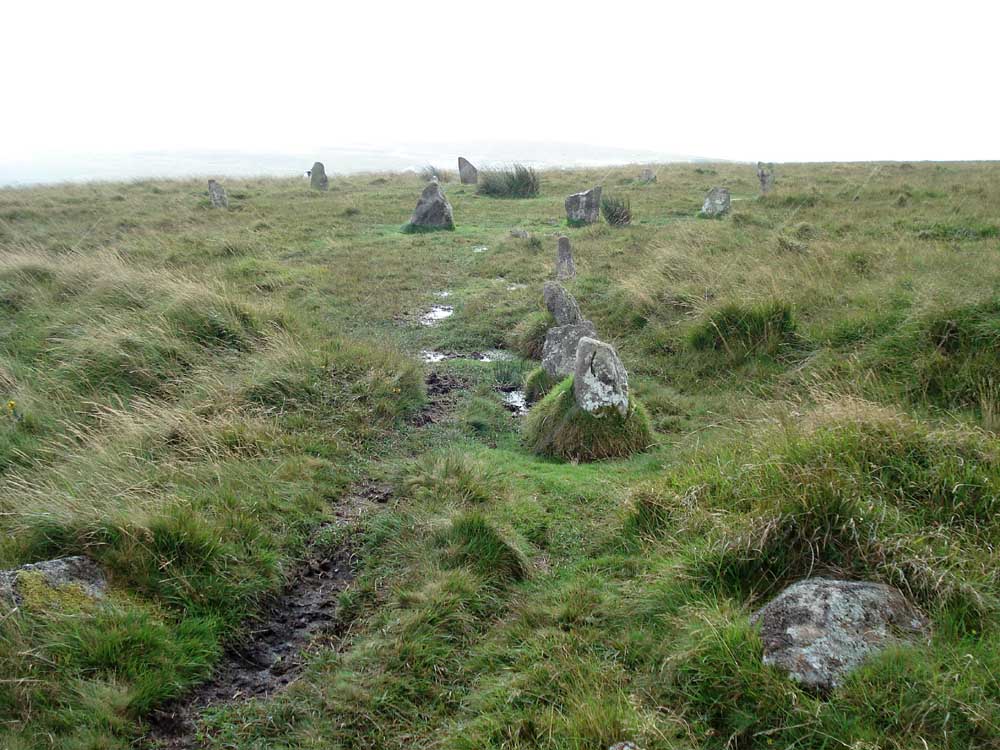 The circle.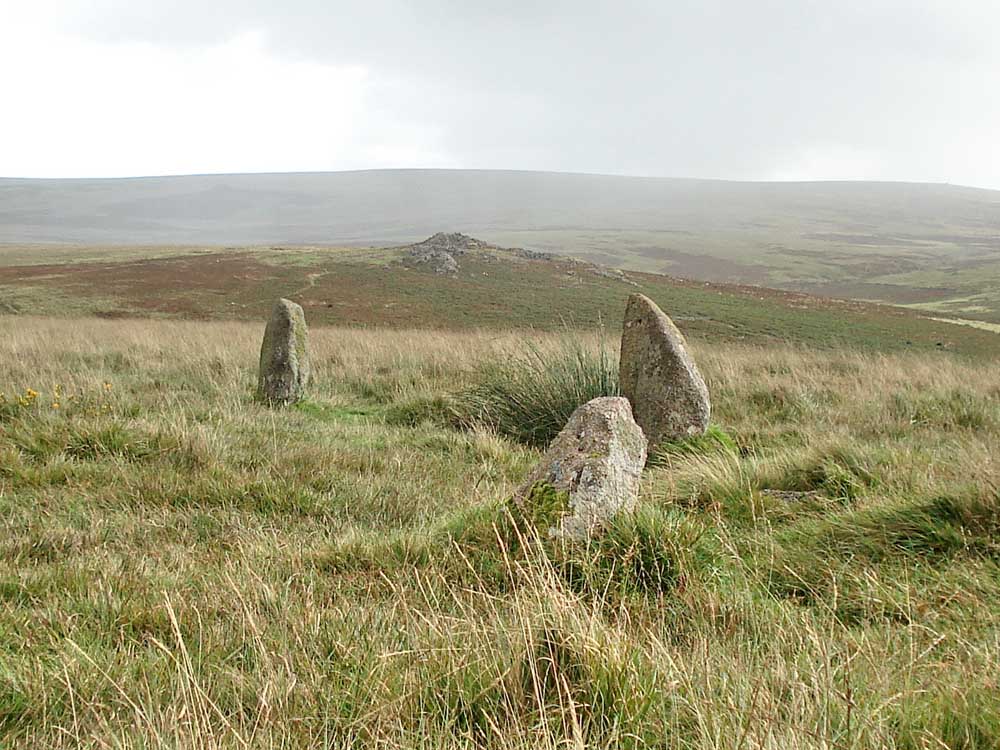 Looking towards Hen Tor from the circle.
MAP: The red line is the route walked.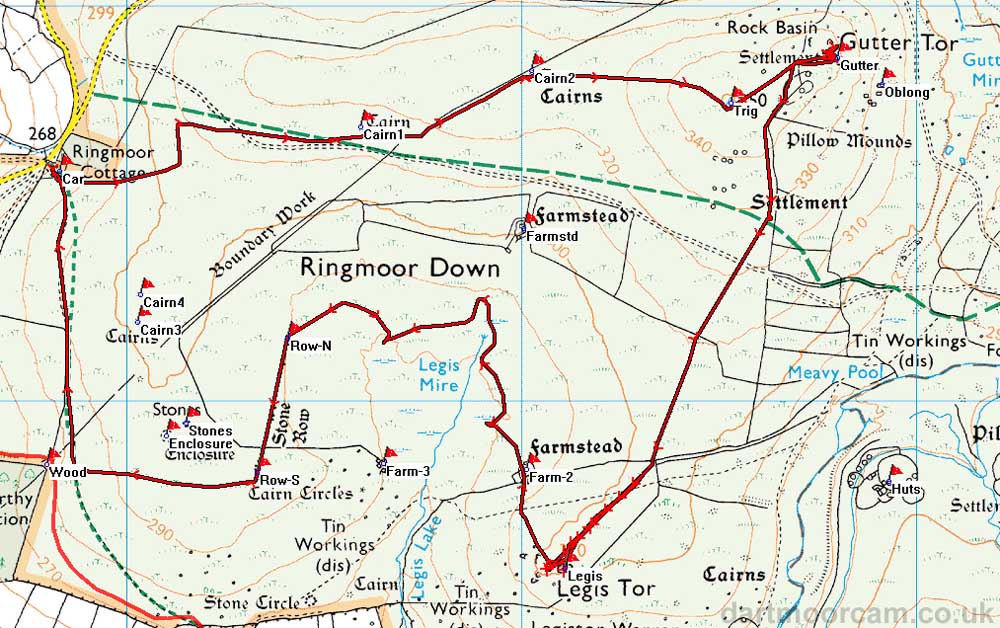 Ordnance Survey © Crown copyright 2005. All rights reserved. Licence number 100047373.
Also, Copyright © 2005, Memory-Map Europe, with permission.
This walk was accessed by the road from Plympton to Cadover Bridge, passing Brisworthy, with parking in the car park beside Ringmoor Cottage.
Statistics
Distance - 8.13 km / 5.05 miles.
Duration 3 hr 57 min.
All photographs on this web site are copyright ©2007-2016 Keith Ryan.
All rights reserved - please email for permissions