This walk: 2011-11-2. Belstone, pound, village stocks, memorial stone, well, Ivy Tor, Belstone Cleave, Walrus Stone, ponies, Ladybrook or Ottery Tor, water works, Irishman's Wall, River Taw, blowing house, fungi, Massey Ferguson tractor, water pump.
Walk details below - Information about the route etc.
Previous walk in this area: 21 July 2010,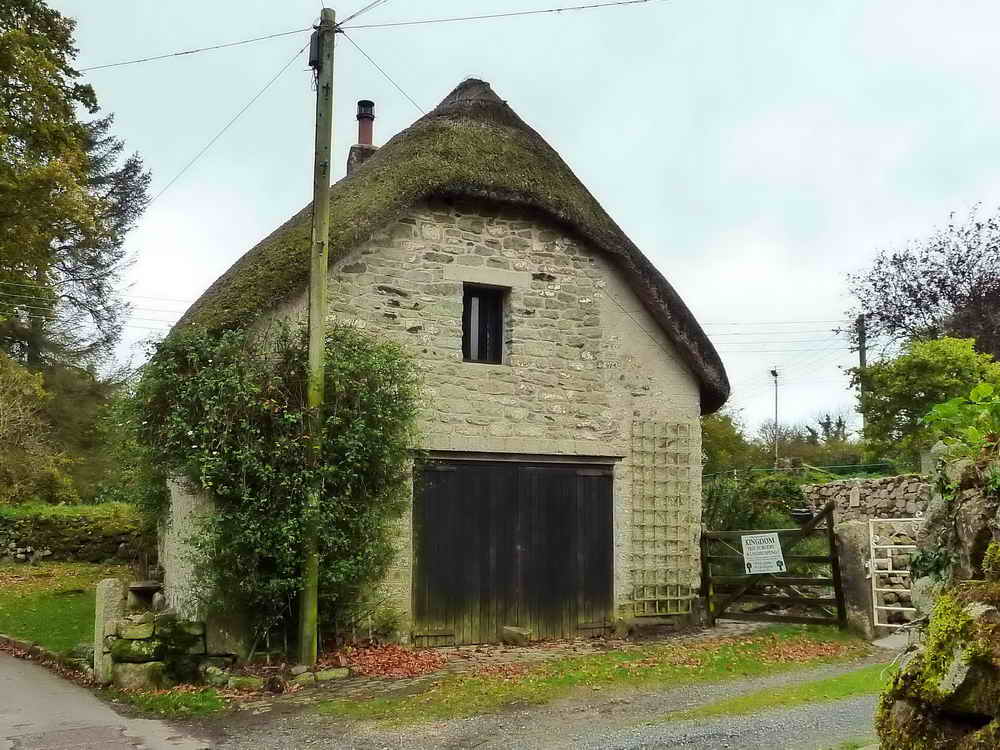 House seen while walking through Belstone village.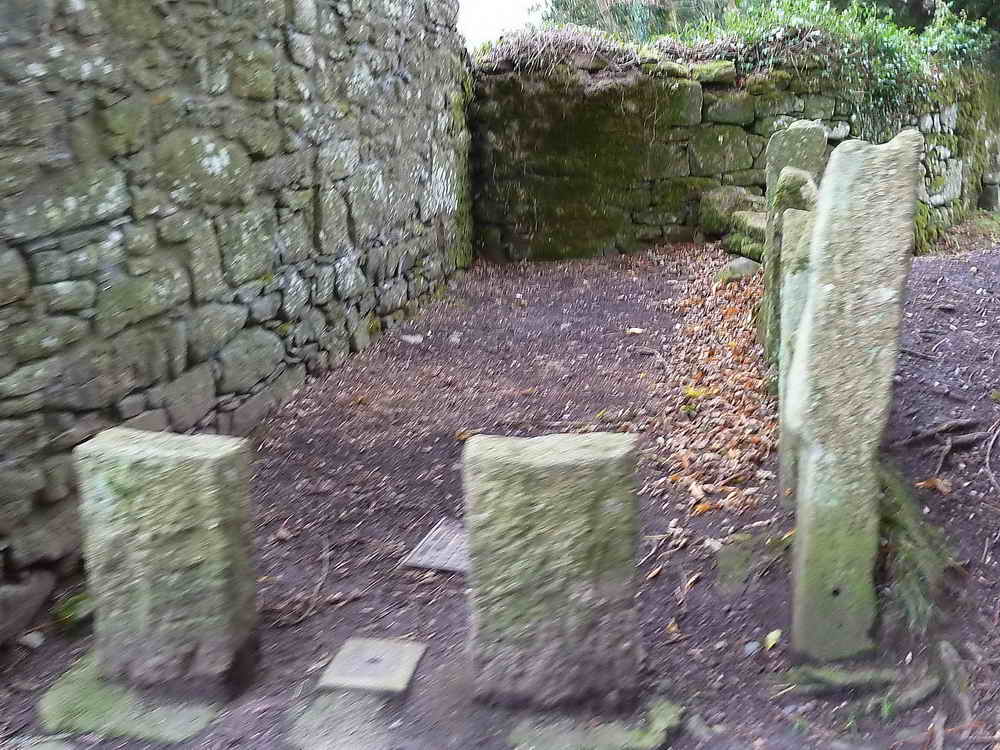 Said to be a pound for animals too large for the other pound (see below), snatched photograph - out of focus.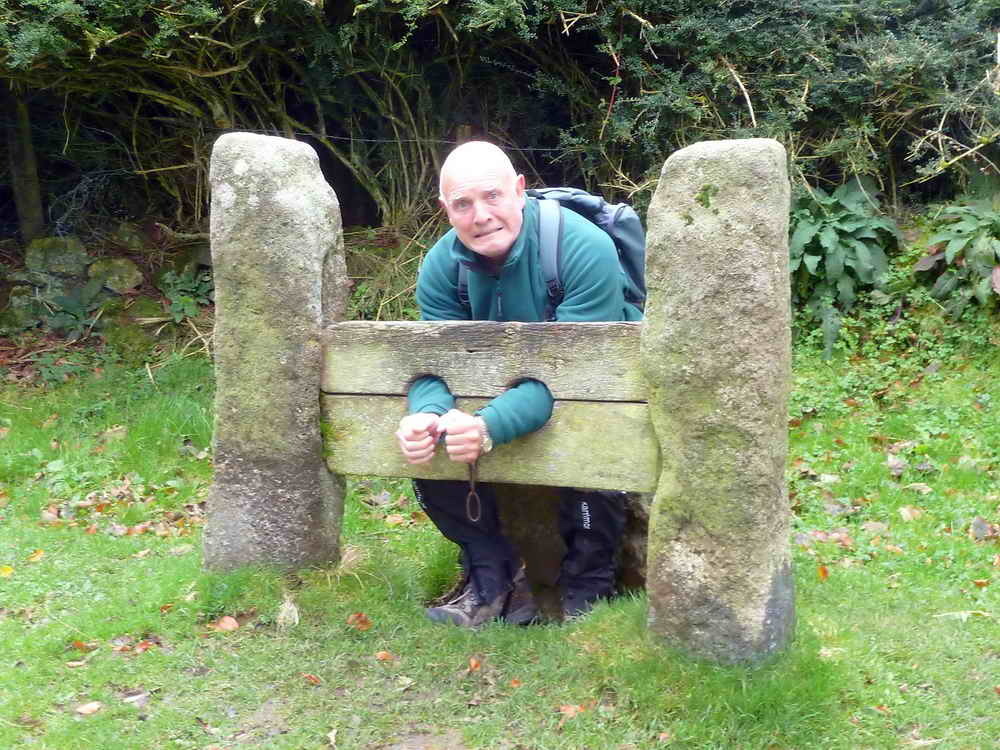 Village stocks: now, when its your turn to buy a 'round' in the pub .....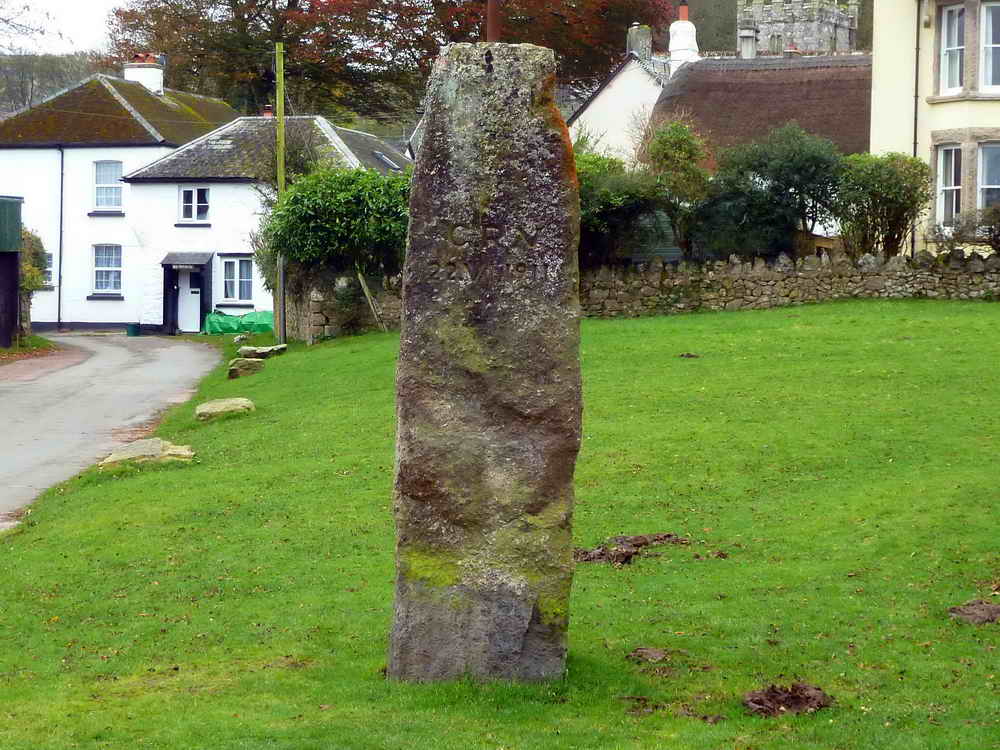 Memorial stone (with feather and tare marks) on the village green. Apparently, it bore an oil lamp in times past. Now it bears two inscriptions .....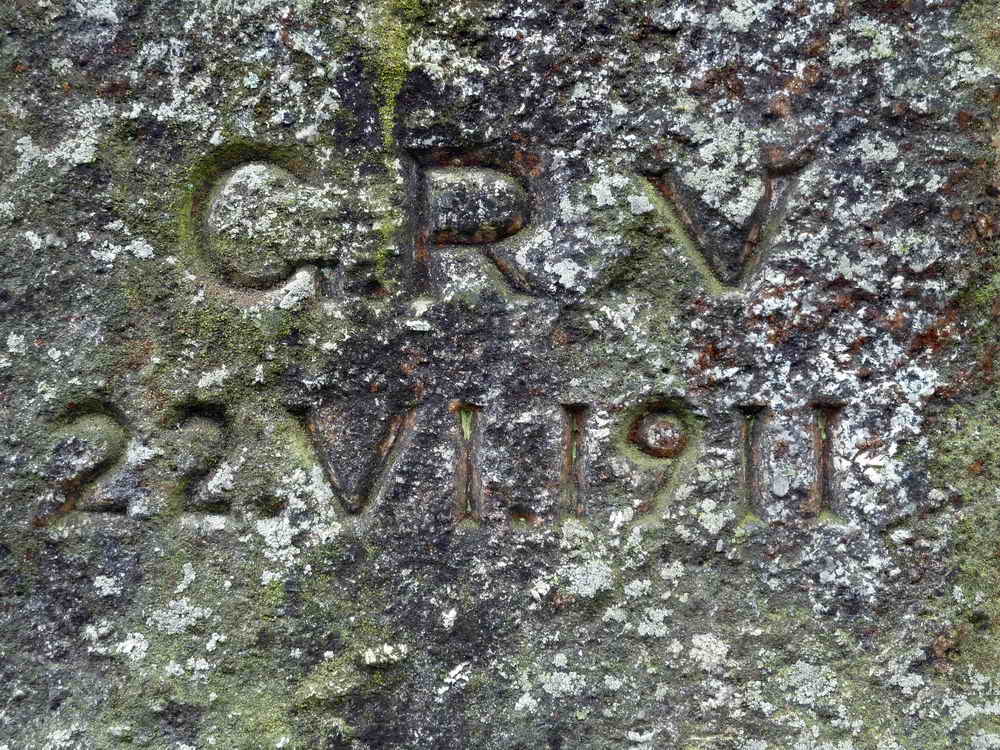 GRV 22.VI 1911, GRV = George Rex V, King George V - Coronation 22 June 1911.
E II R 1952 2002, E II R = Elizabeth II Regina. Commemorating 50 years reign of Queen Elizabeth II. She acceded to the throne on the death of King George VI
on 6 Feb 1952.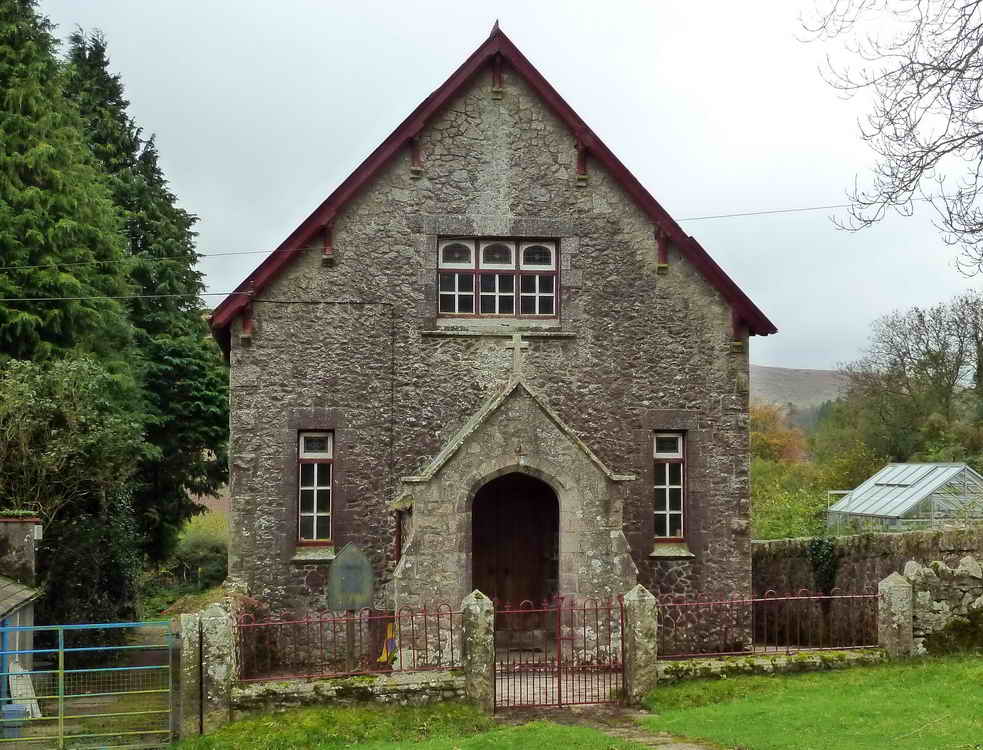 Another building, school or chapel?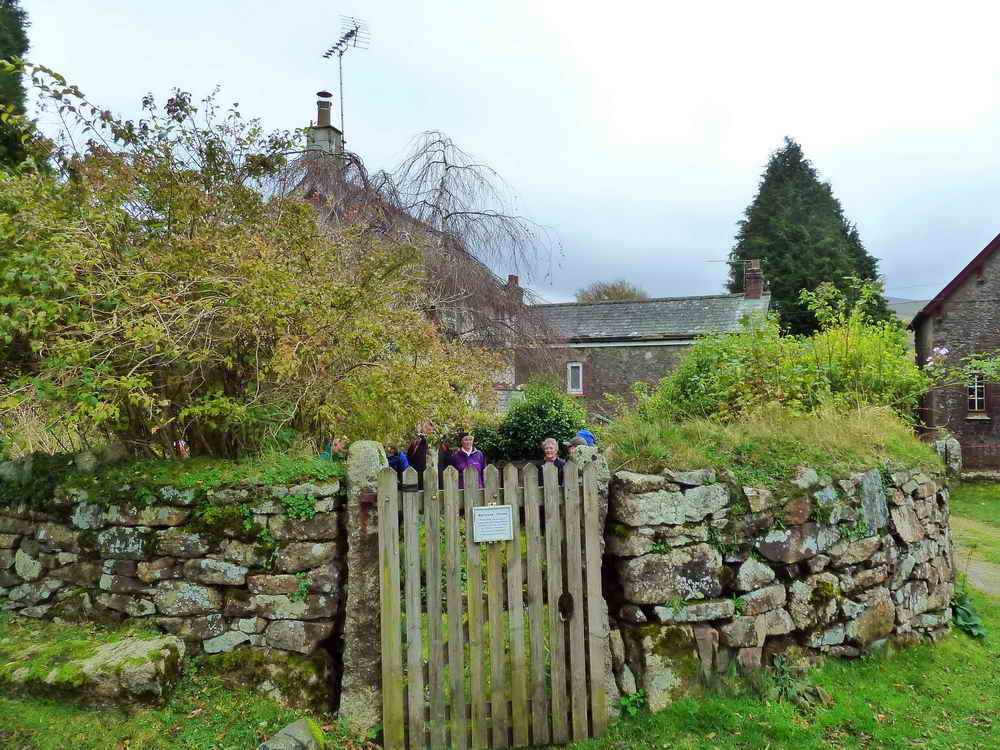 Belstone village pound .....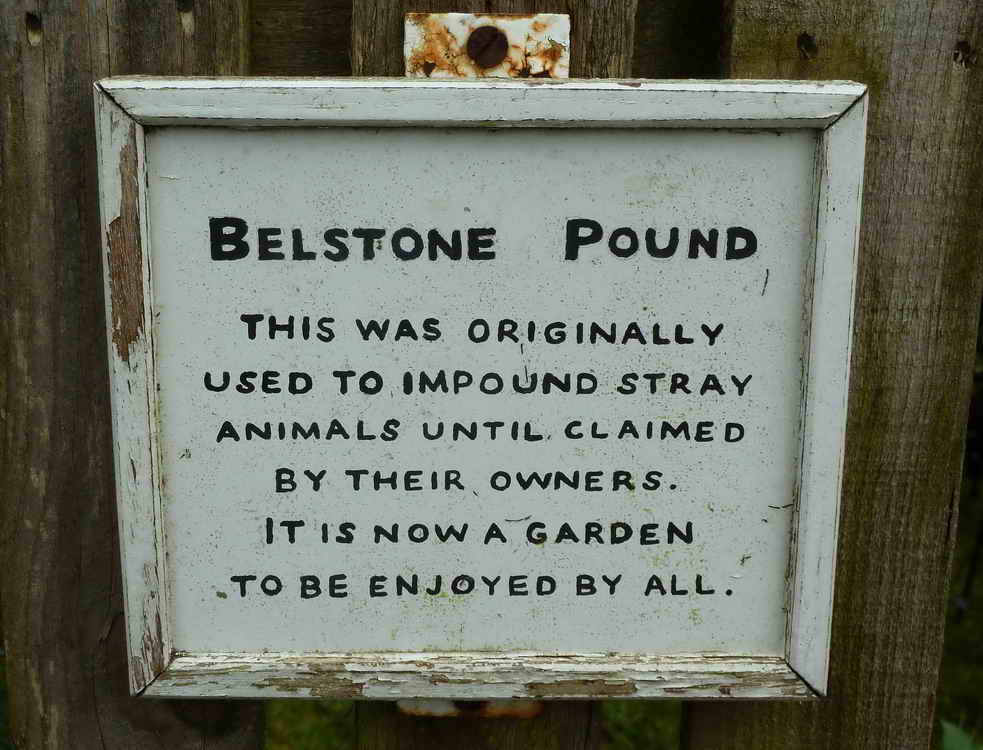 The notice on the gate .....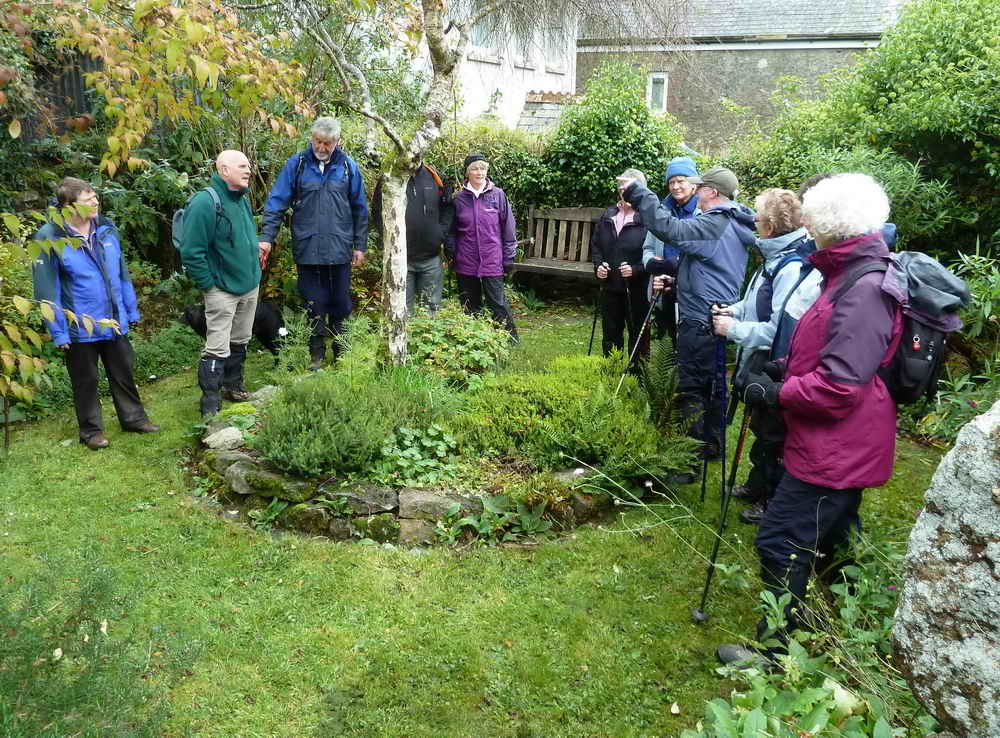 General view inside the pound .....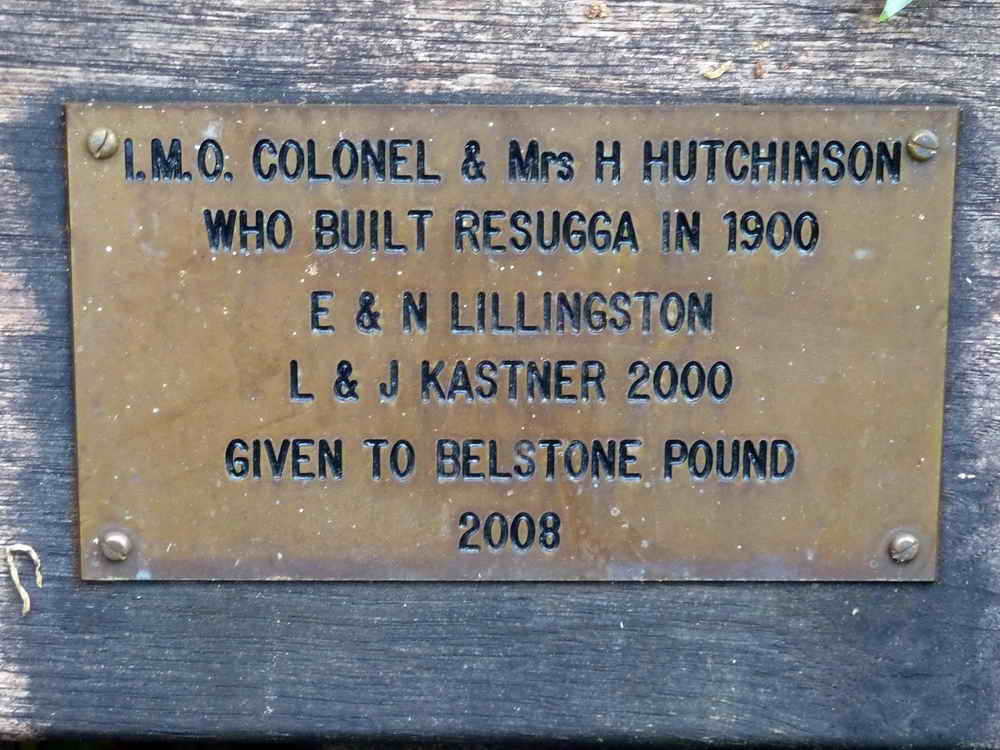 Plaque on a bench in the pound.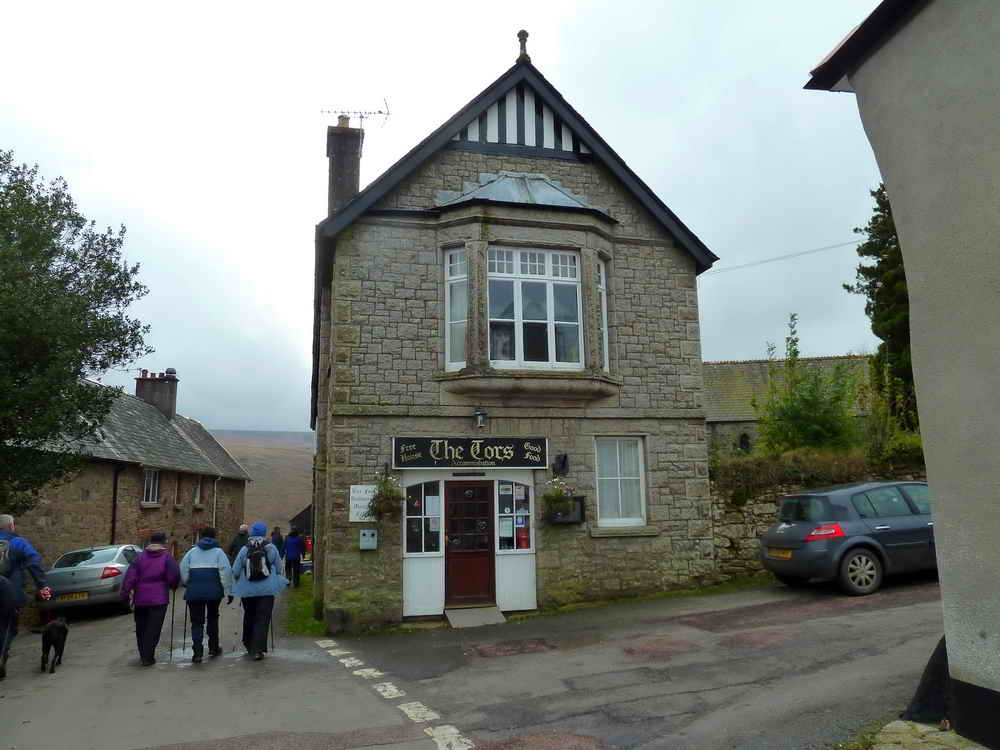 Our destination on this walk - The Tors Inn!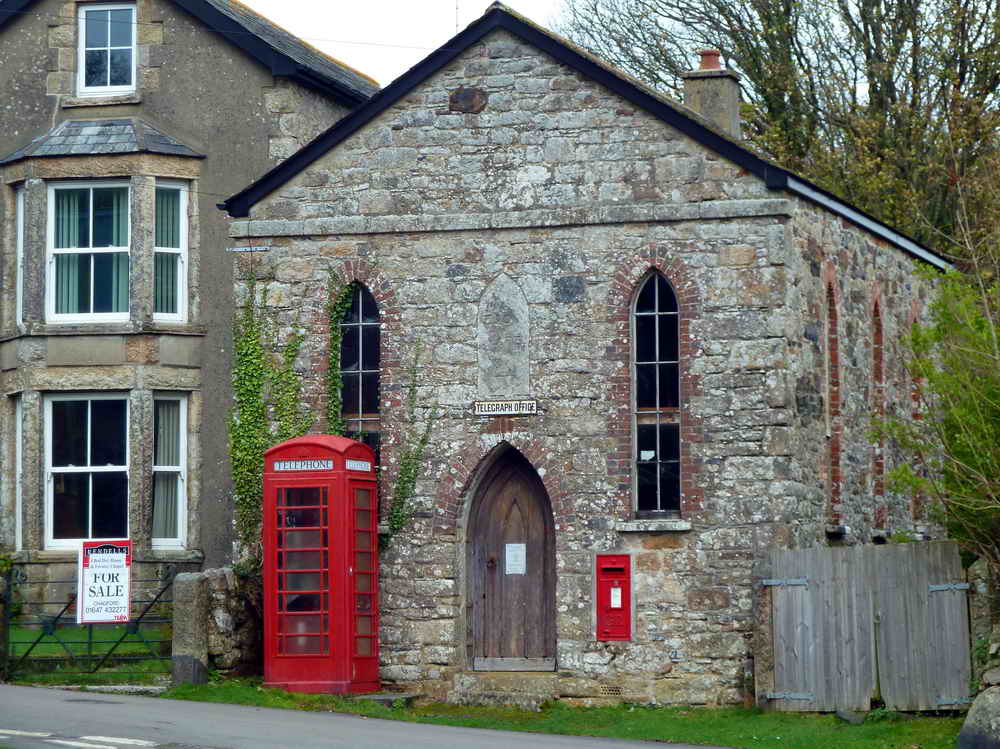 A building with a history, the sign above the door says "Telegraph Office" and the filled-in window says "Zion Chapel 1841". There is a more modern telephone box outside, also an old Post Collection Box in the wall .....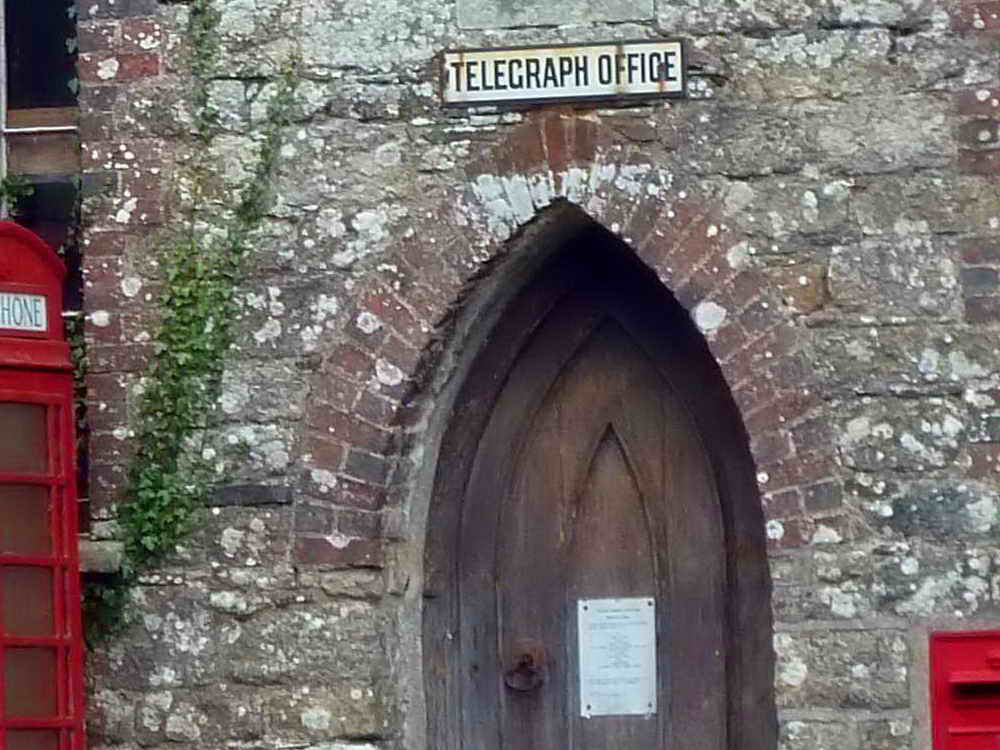 Closer view.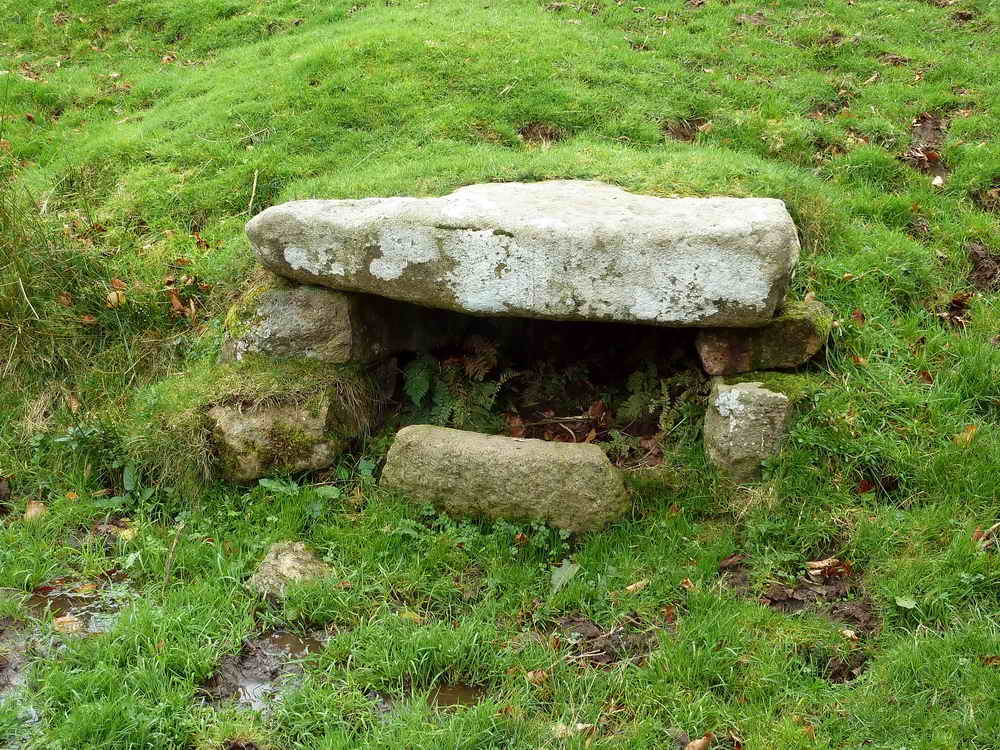 The village well .....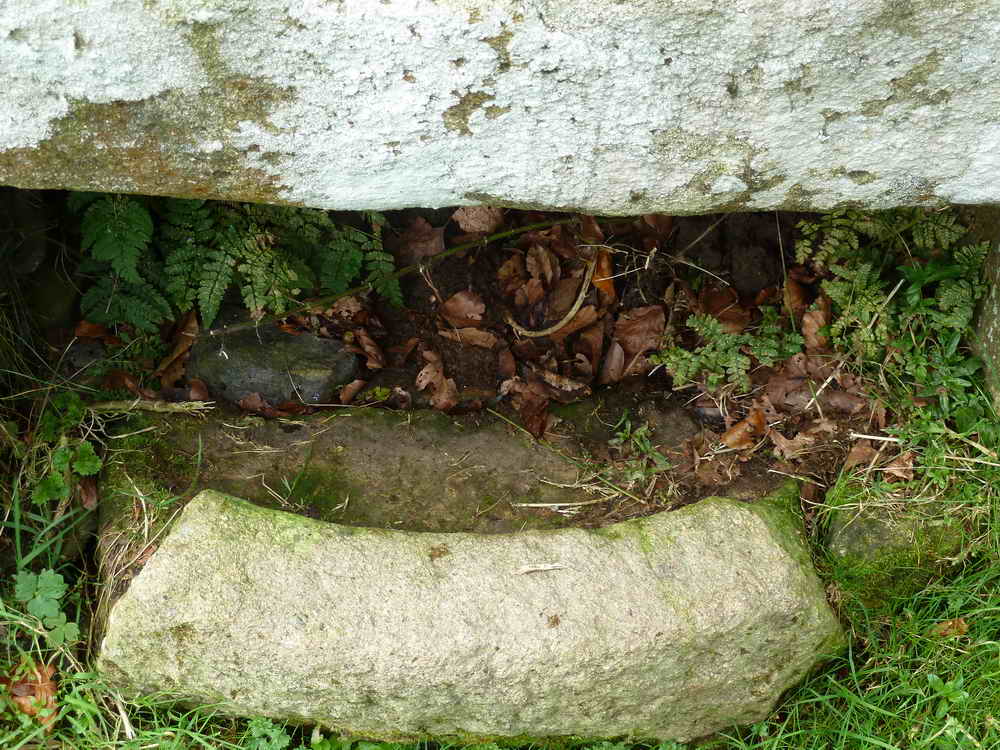 Looking down inside, a lipped stone.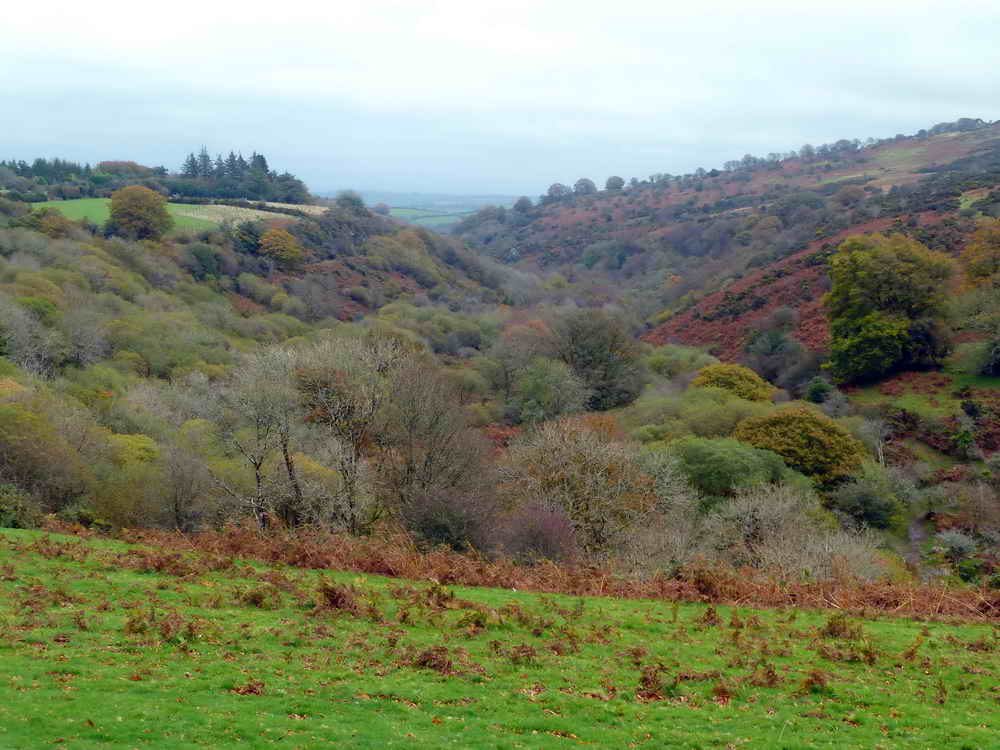 Looking down Belstone Cleave / Skaigh Valley .....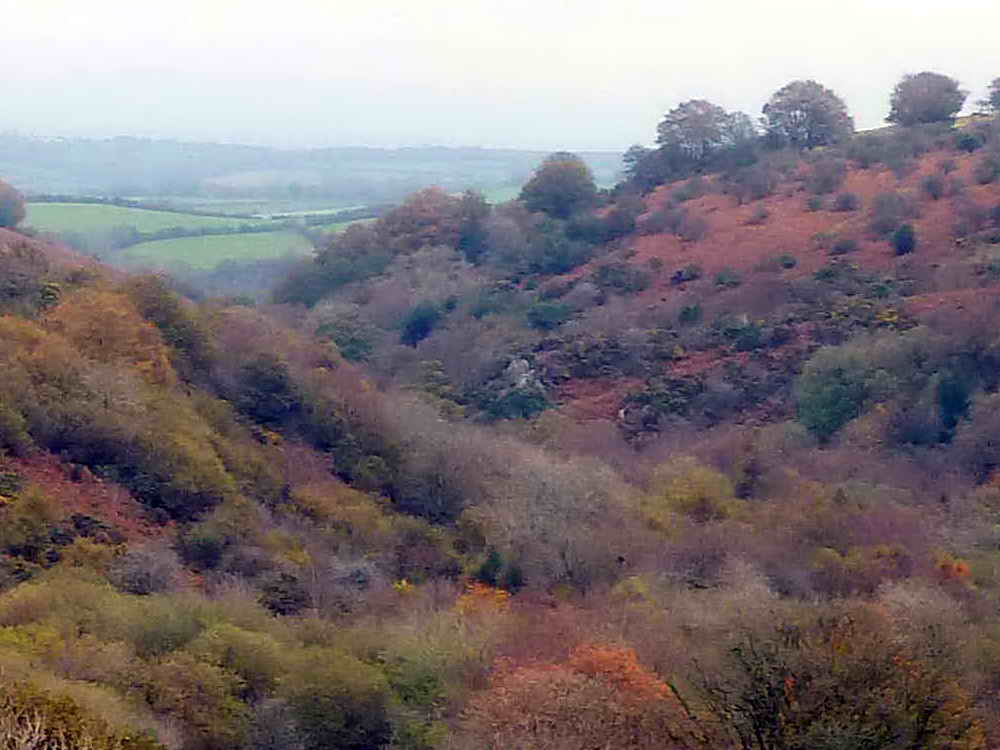 There is a small tor, Ivy Tor .....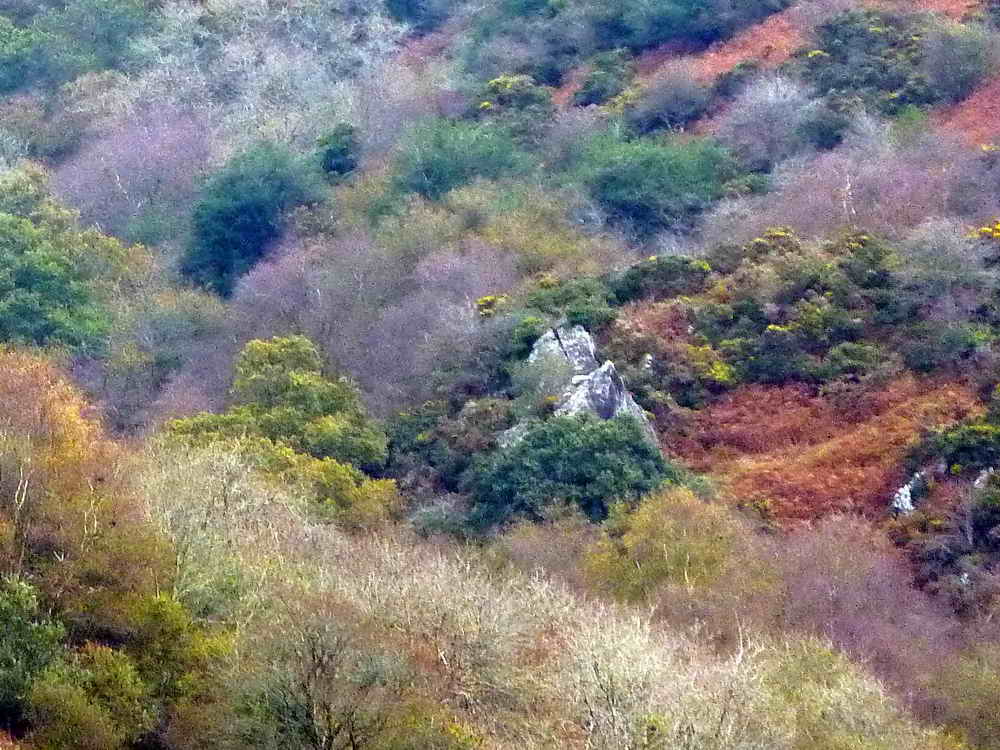 Zoomed view.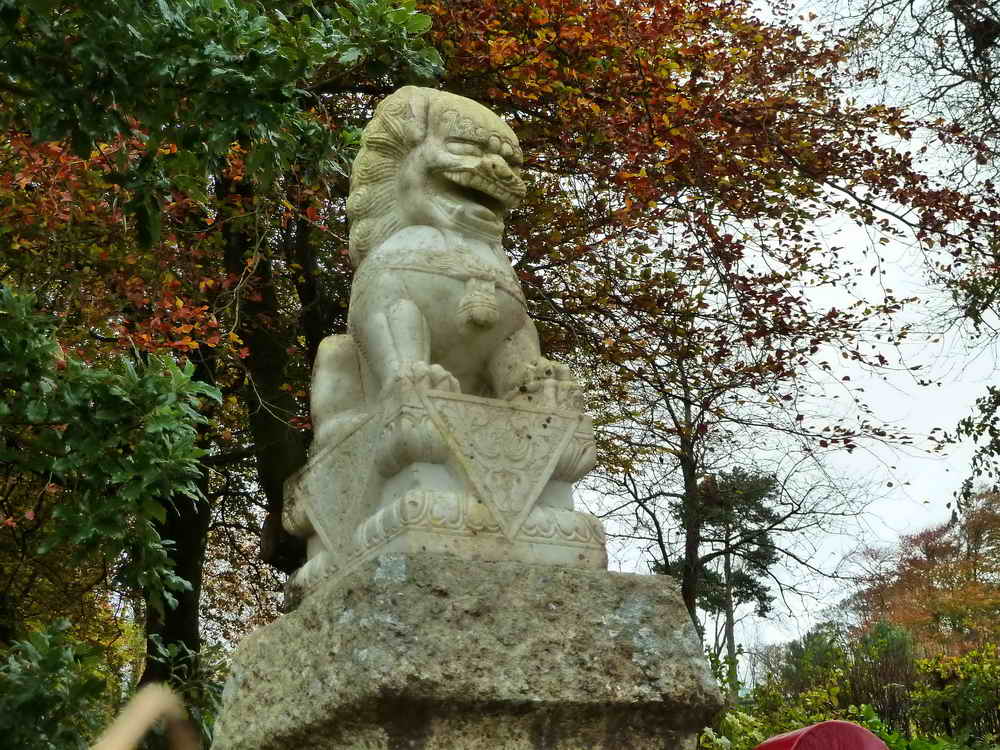 One of the gateposts of the house called "Taikoo".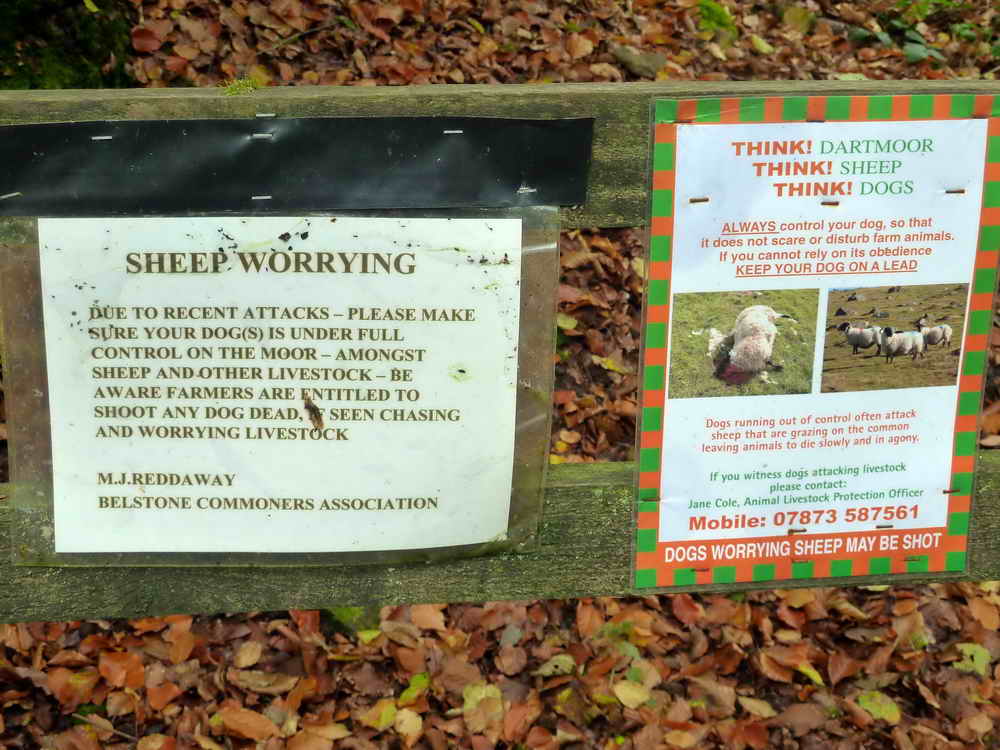 Notices about sheep-worrying .....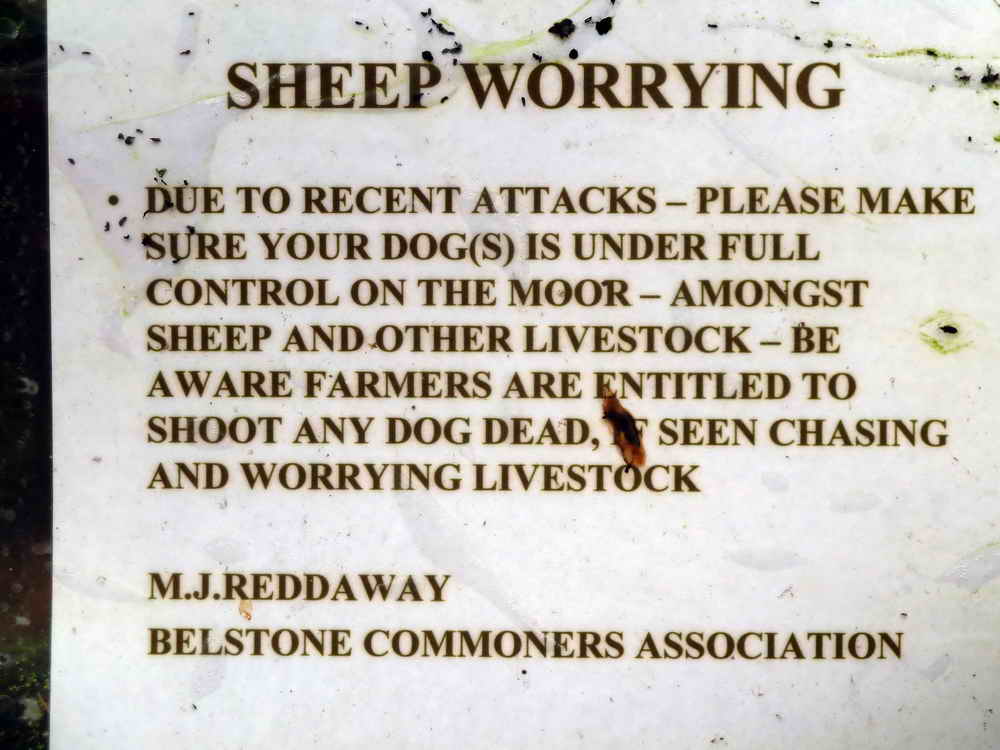 Ditto .....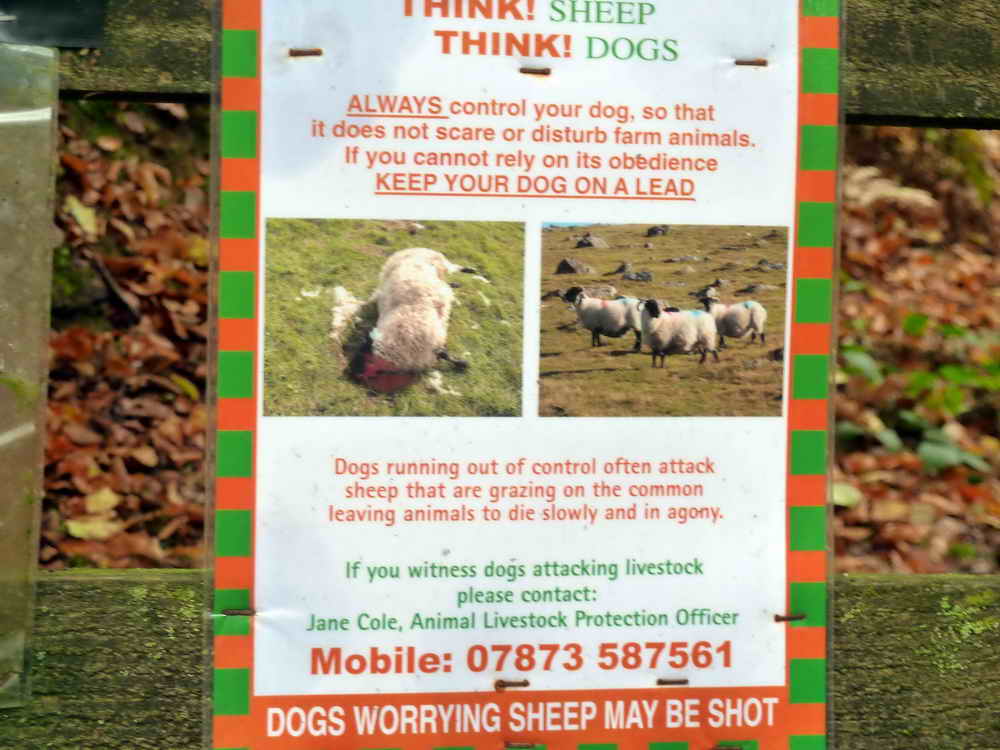 As previous photo.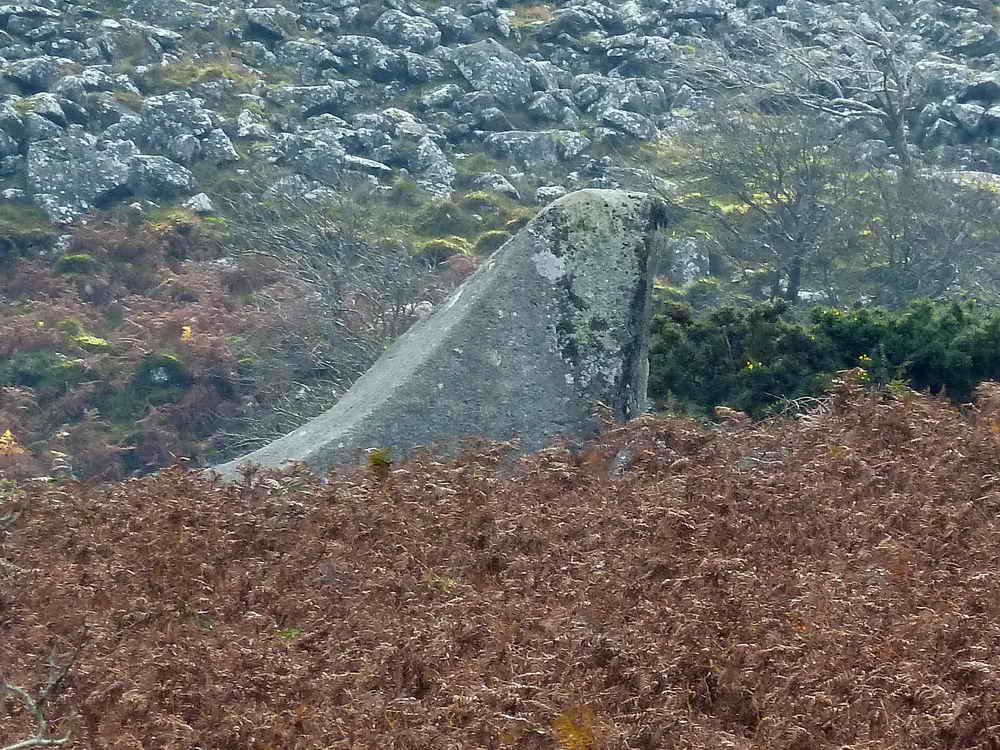 Belstone pixies' ski jump.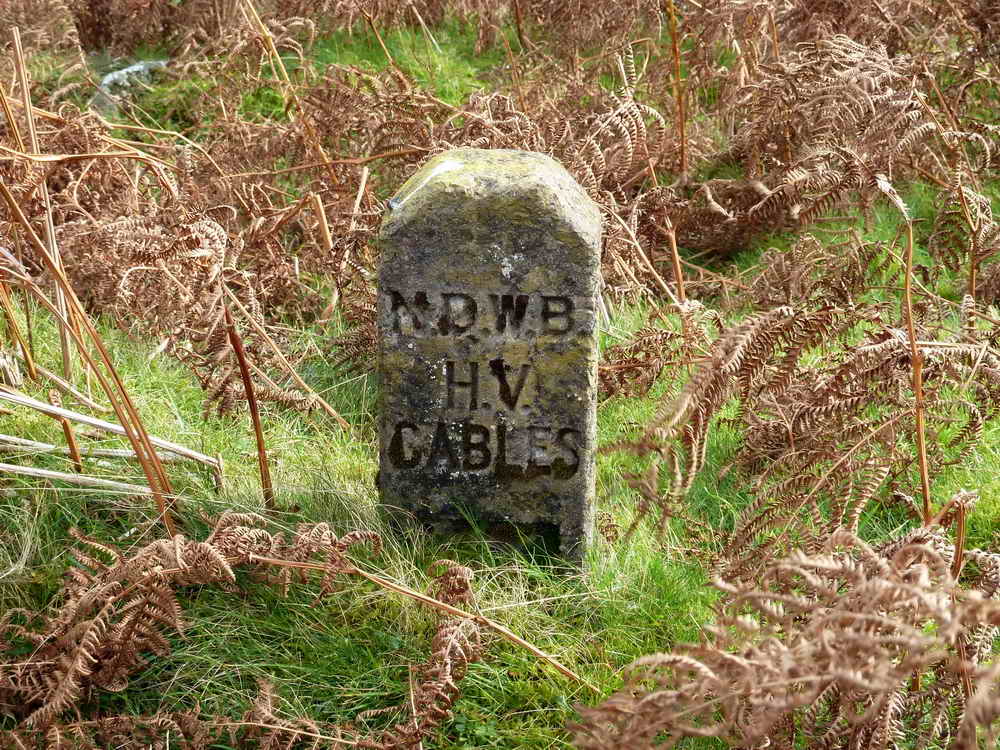 Marker for underground cables up to a waterworks undertaking.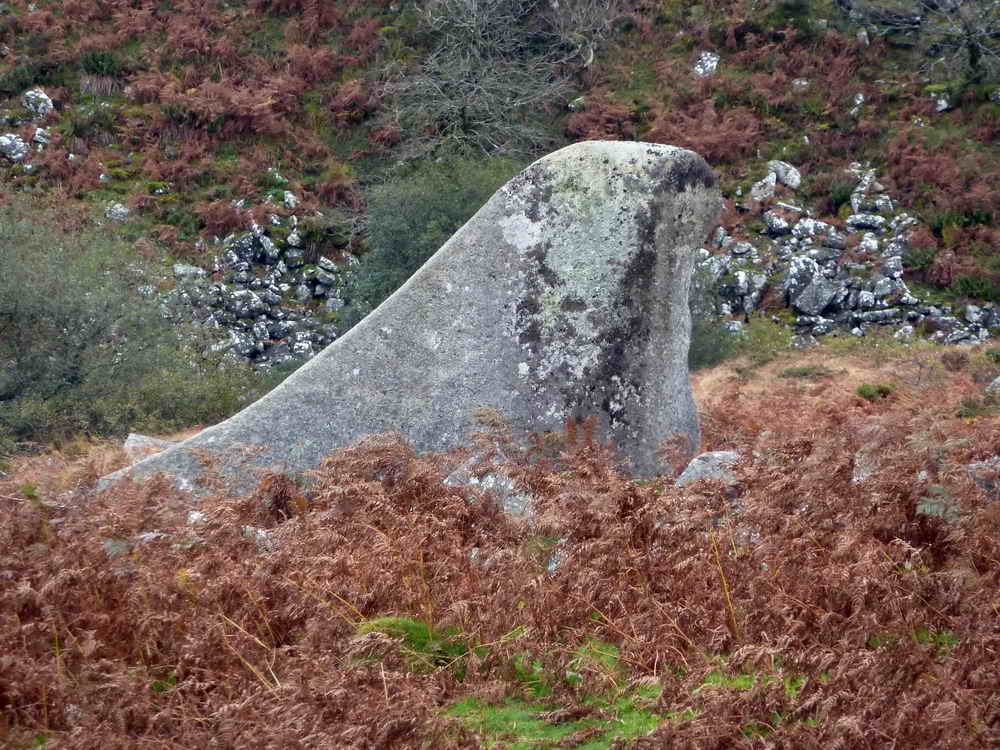 The Walrus Stone, at SX 62100 92396.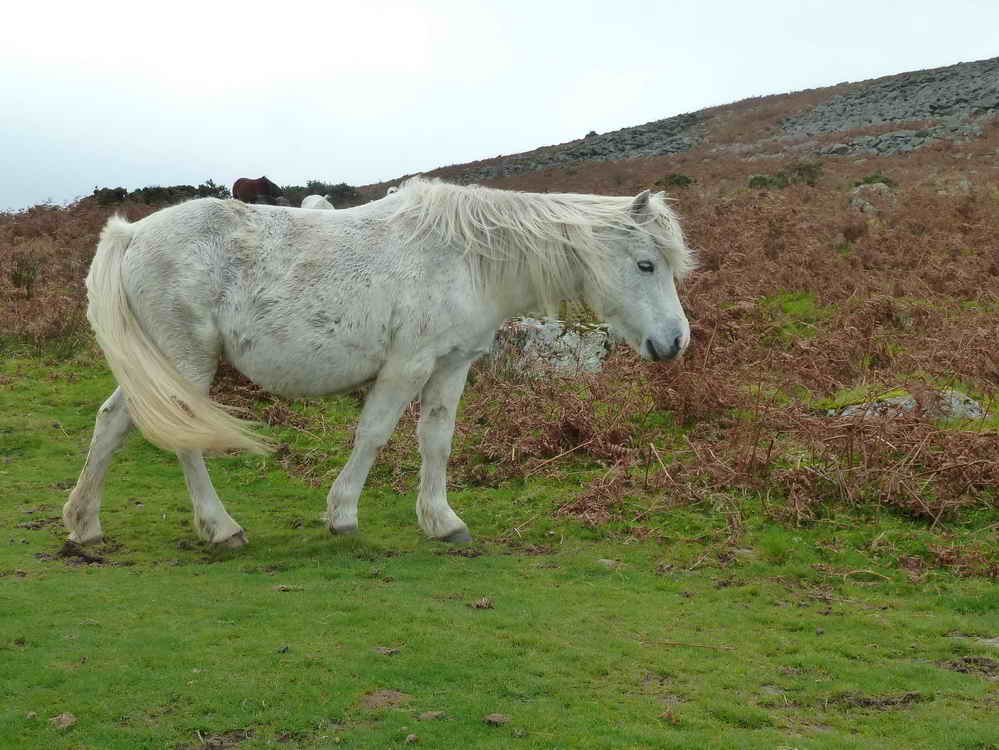 White pony.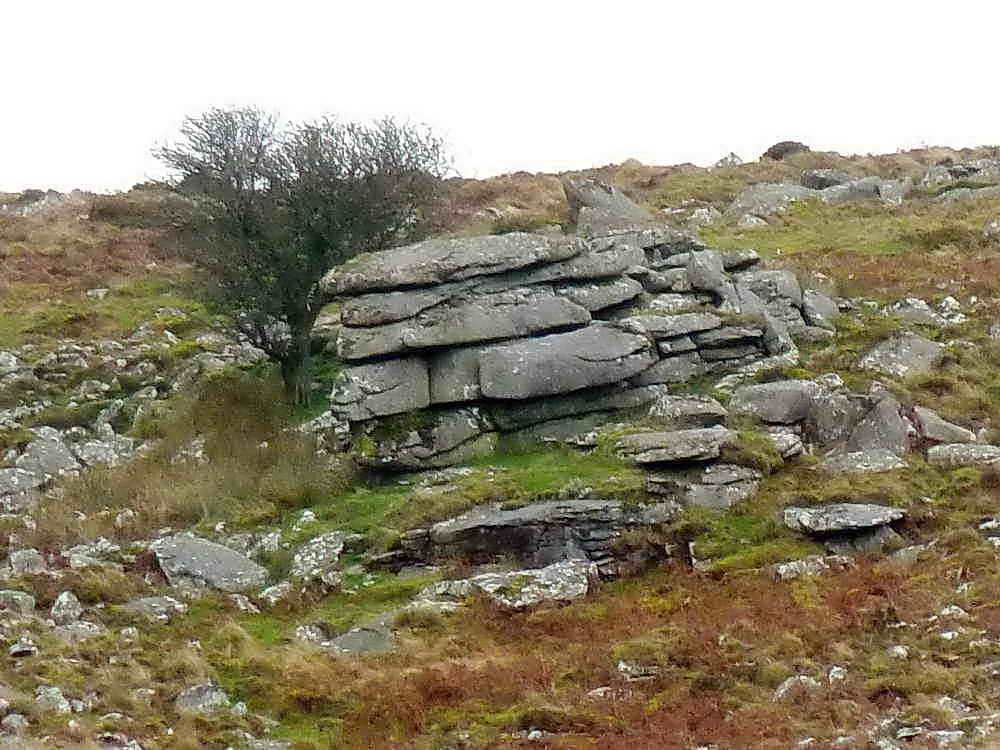 Given the name of Ladybrook Tor by Eric Hemery due to its proximity to that water course this tor stands high on the east bank of the Taw river on North Dartmoor directly opposite Belstone's northern spur. It is also known in Dartmoor Letterboxing circles as 'Ottery Tor' having been given that name some twenty five years ago by the Ottery St Mary scout group. SX 6245 9235, elevation 394 metres (1292 feet). (Source)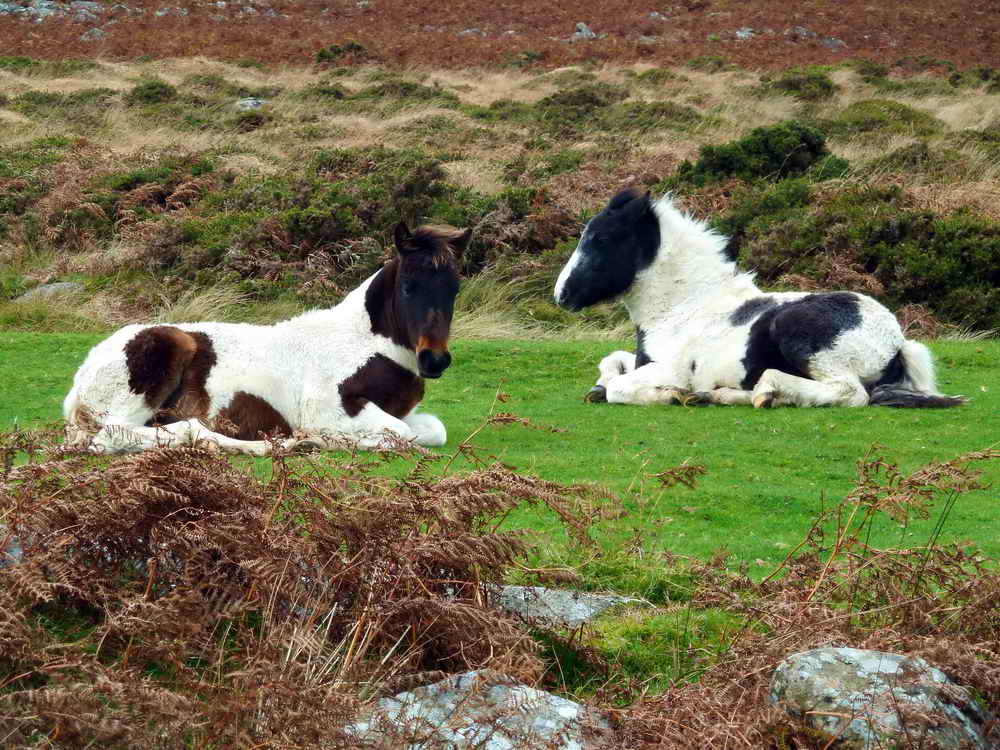 Two bookends!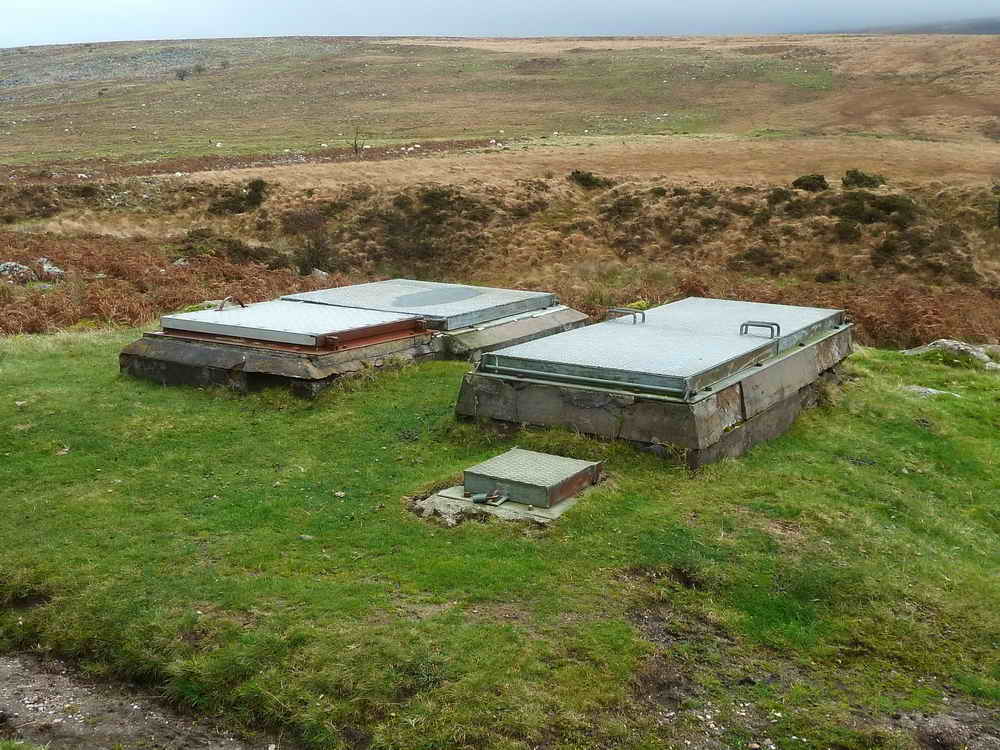 Covers to water works features.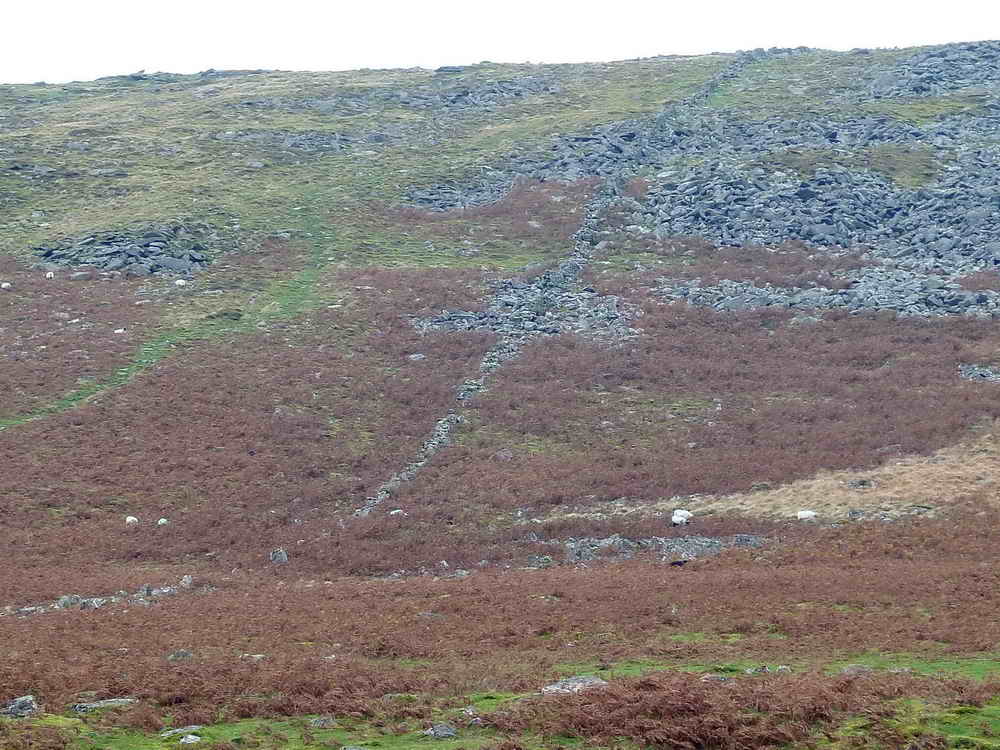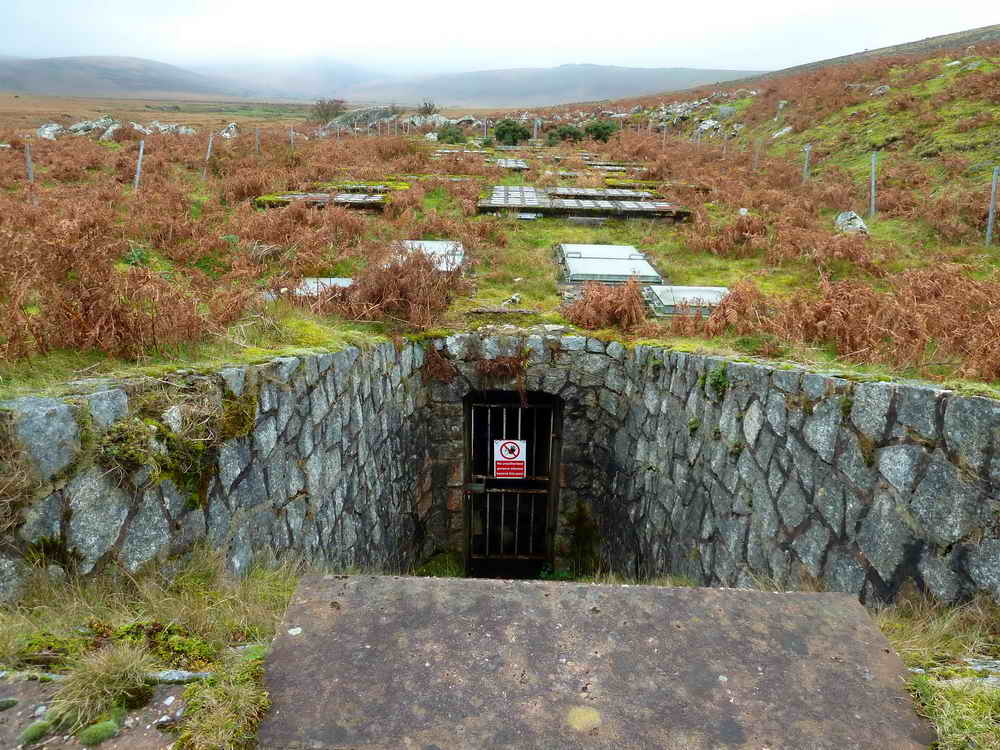 Entrance to the underground Water Works, now apparently silent (in the past, pumps could be heard running).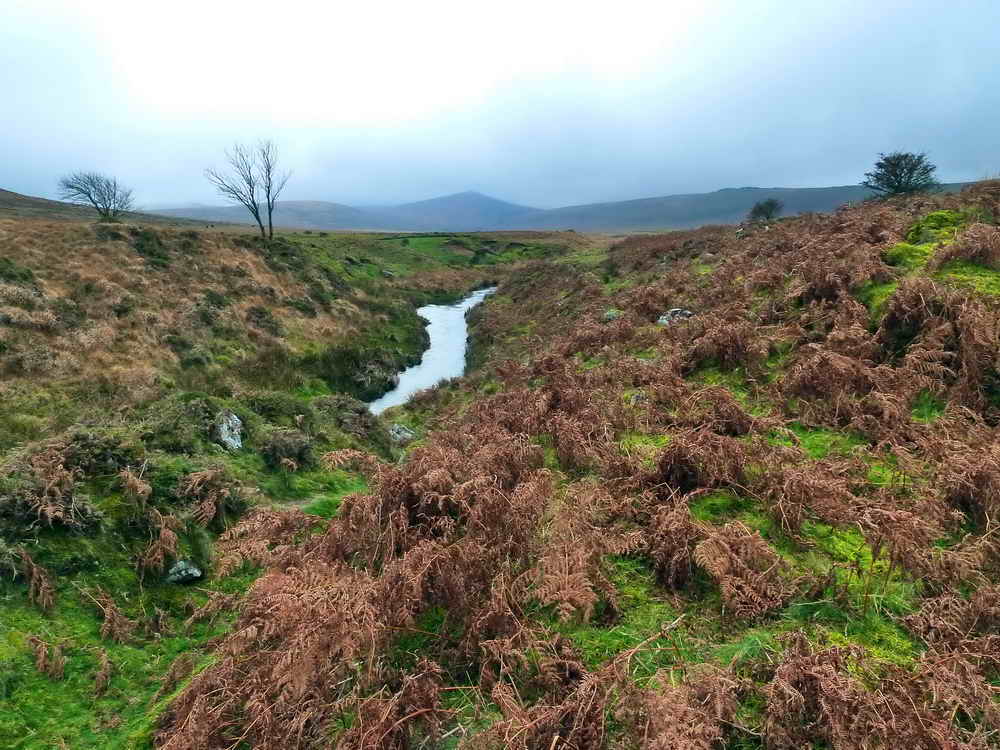 Looking south, into the moor, along the River Taw .....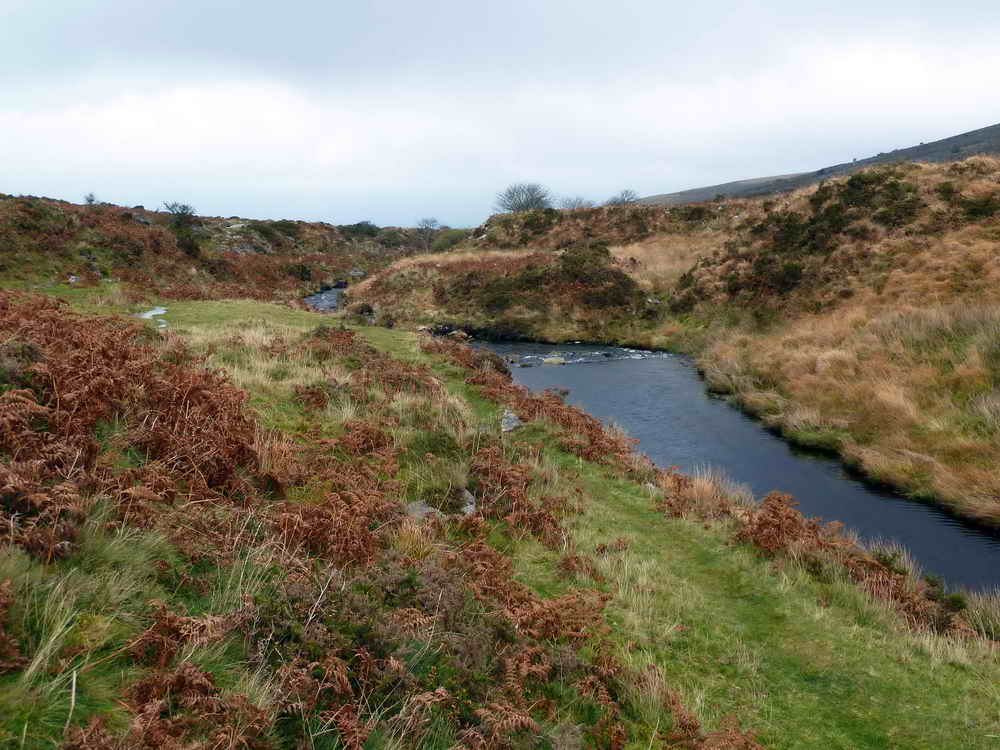 Looking north, down river .....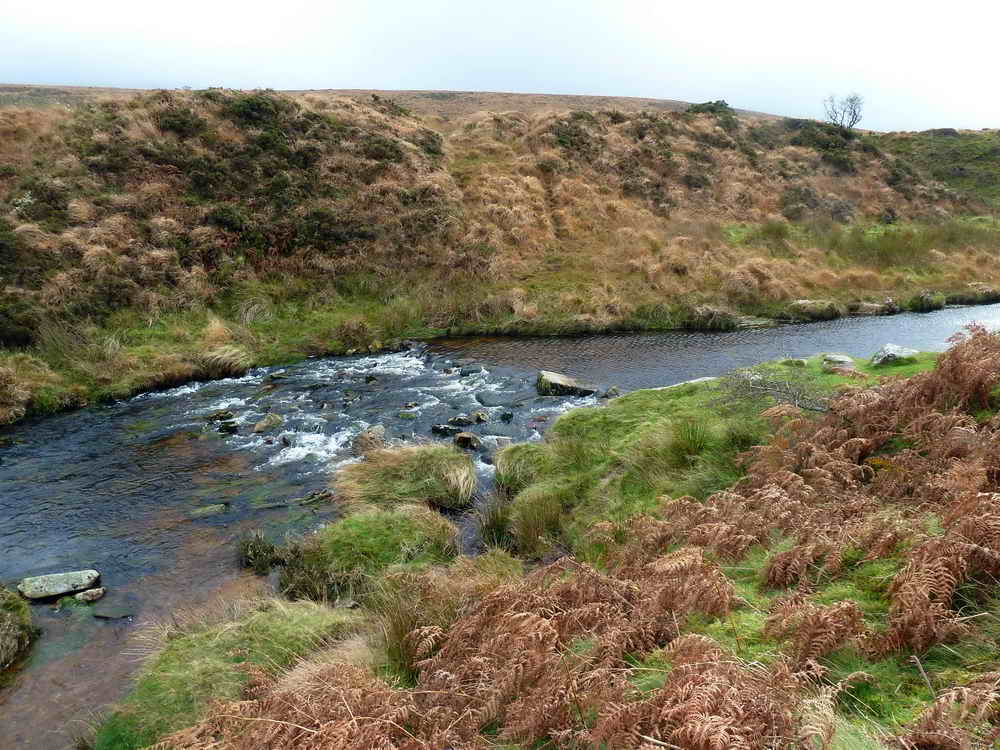 A shallow area of minor rapids .....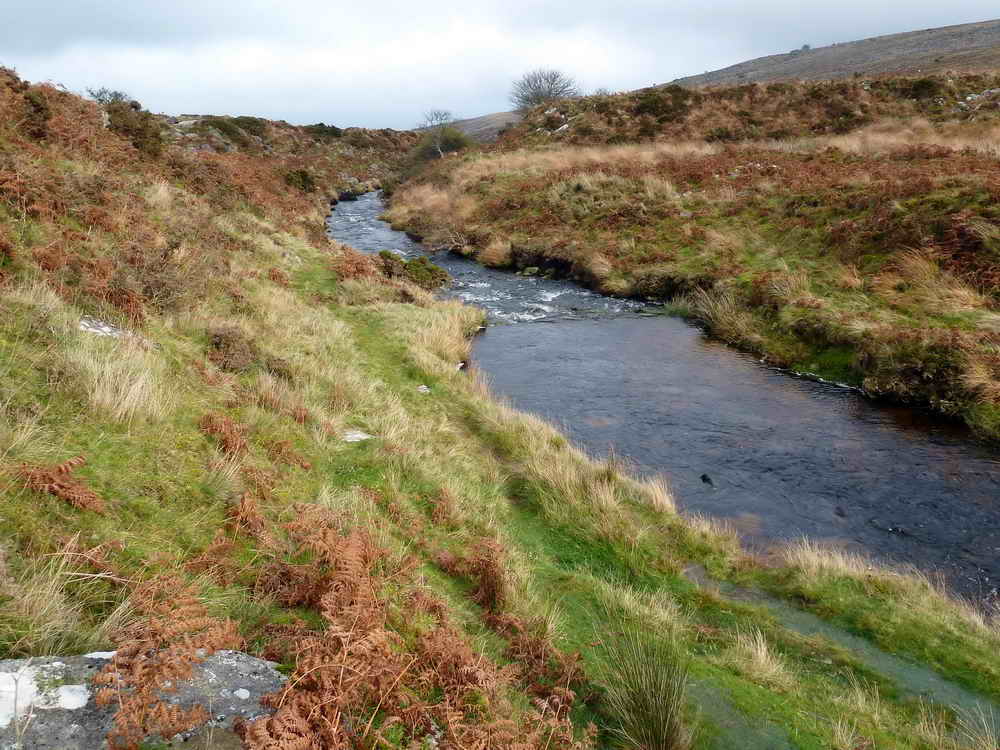 A little further downstream .....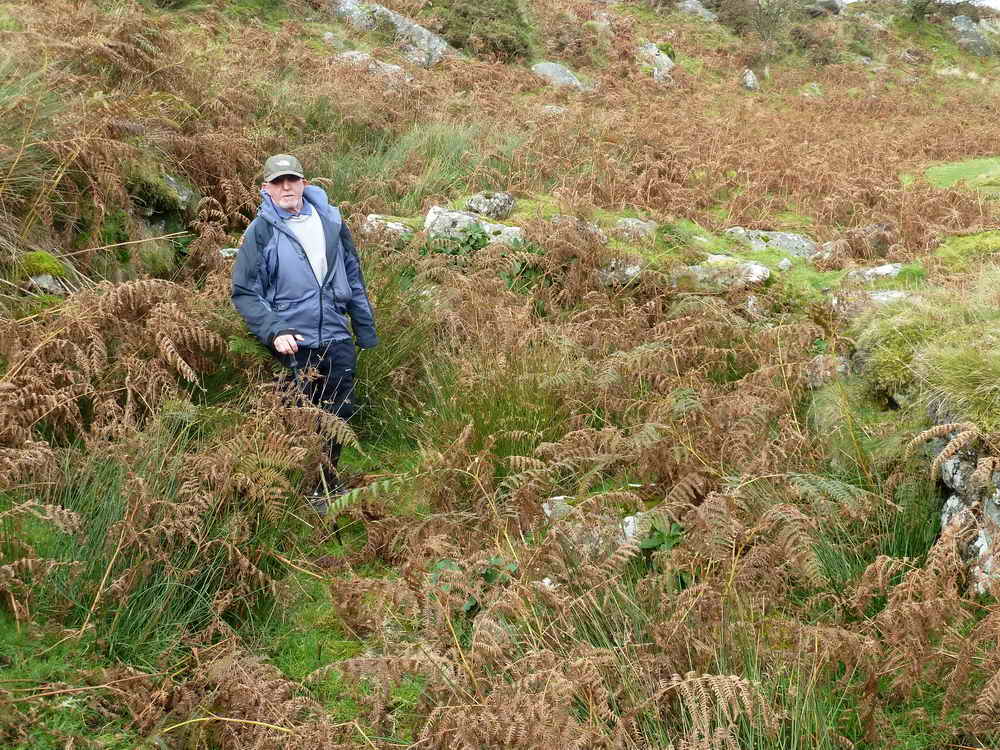 A blowing house at SX 62039 91962; a leat, water wheel pit and leat tailrace can be seen .....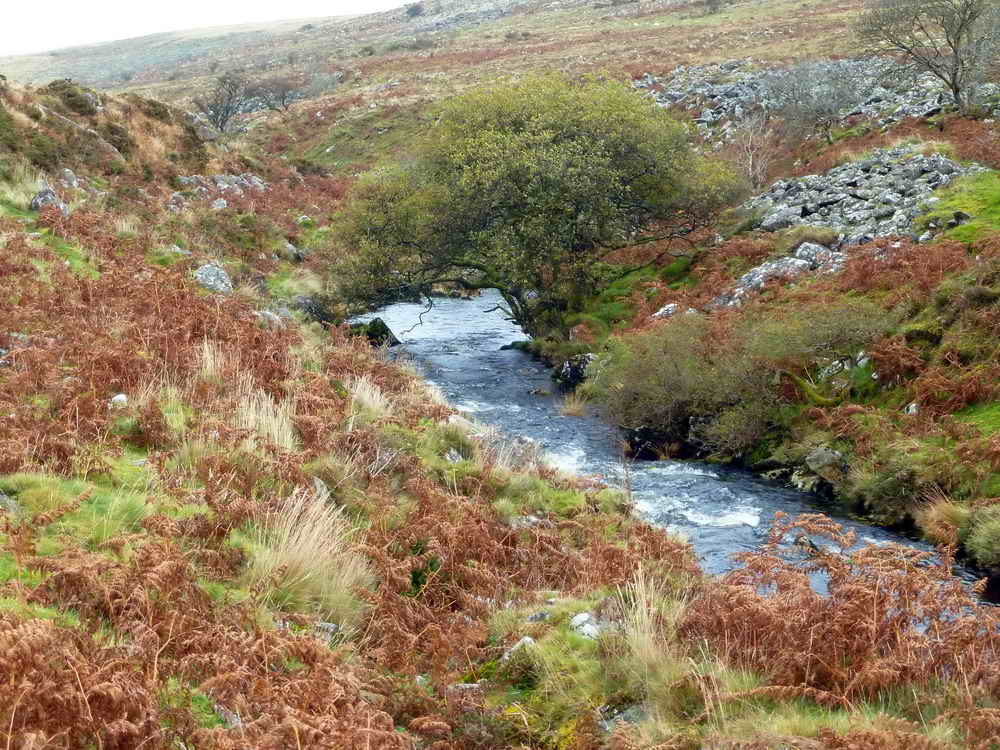 Down river a little further .....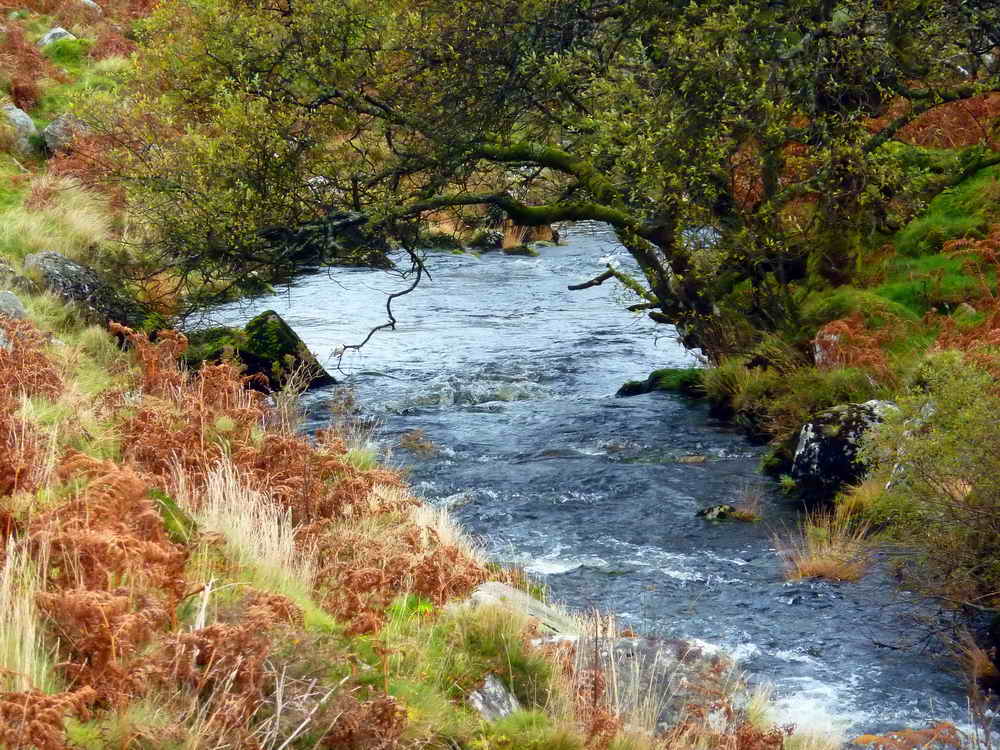 Zoomed view.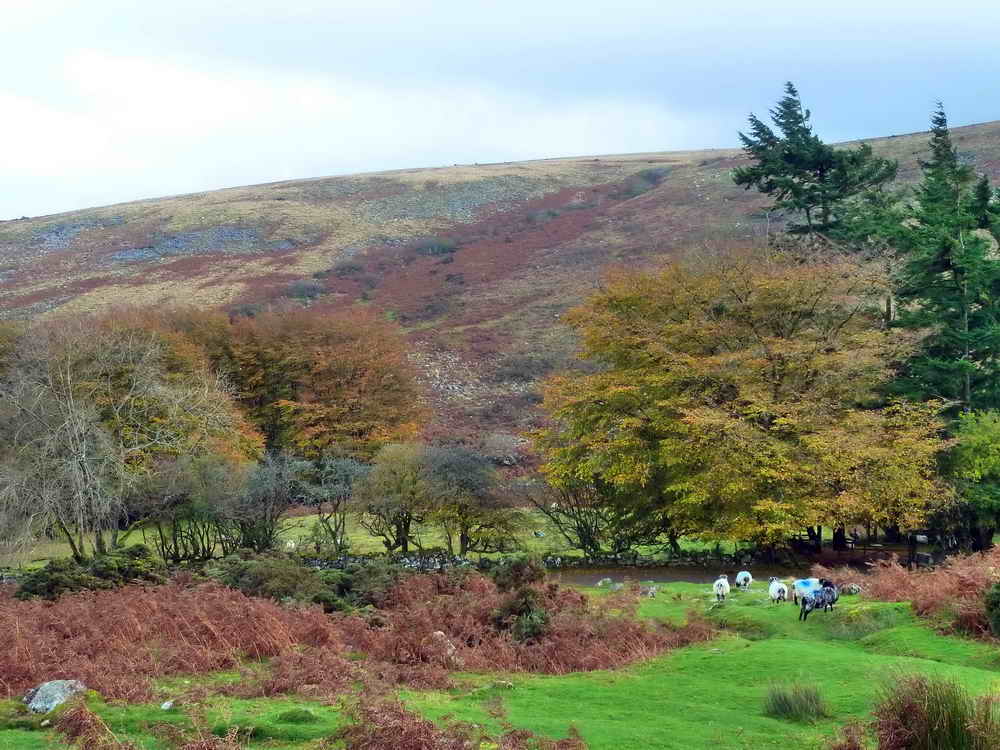 The tree-lined scar running diagonally in the centre of the photograph is Lady Brook.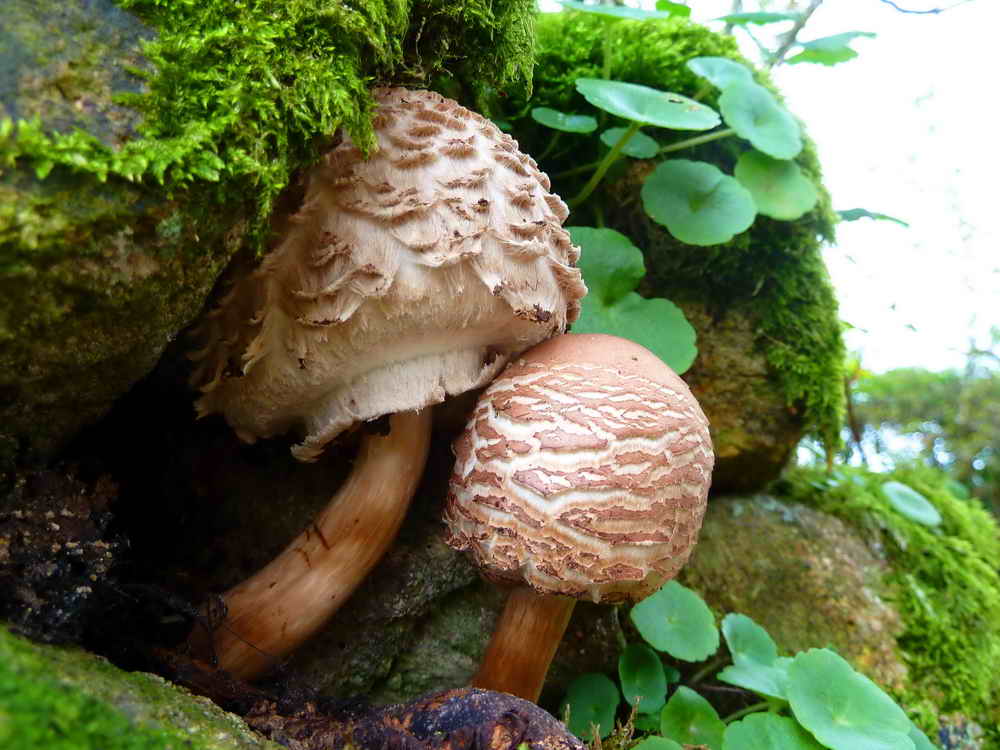 Unidentified fungi and Pennywort growing high in a stone wall.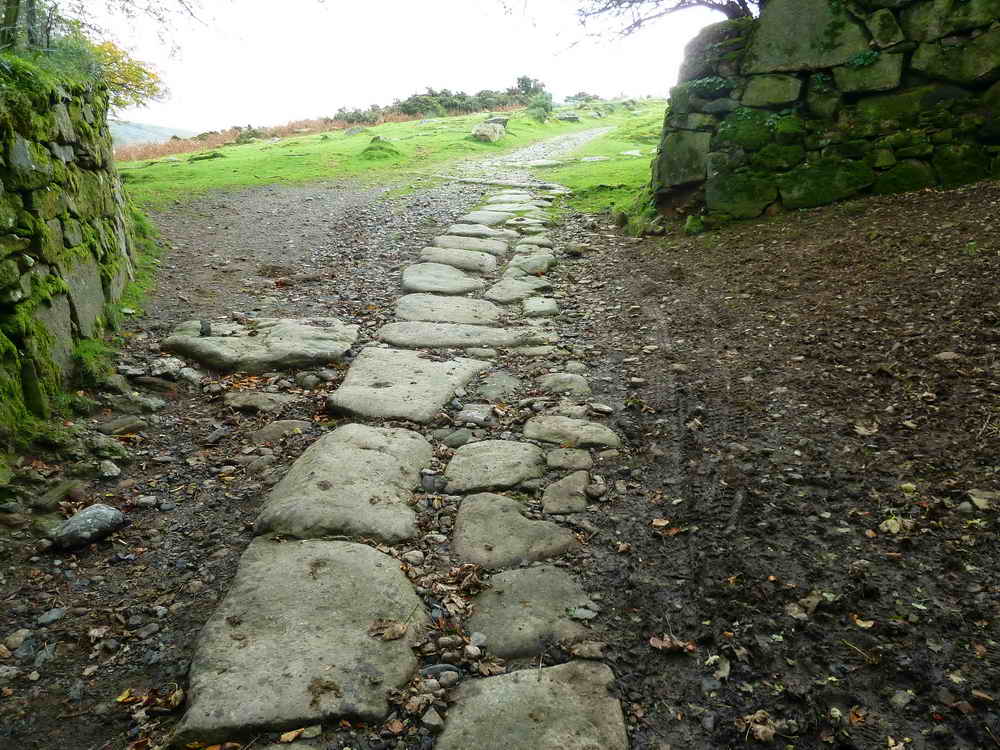 A possible pack horse route .....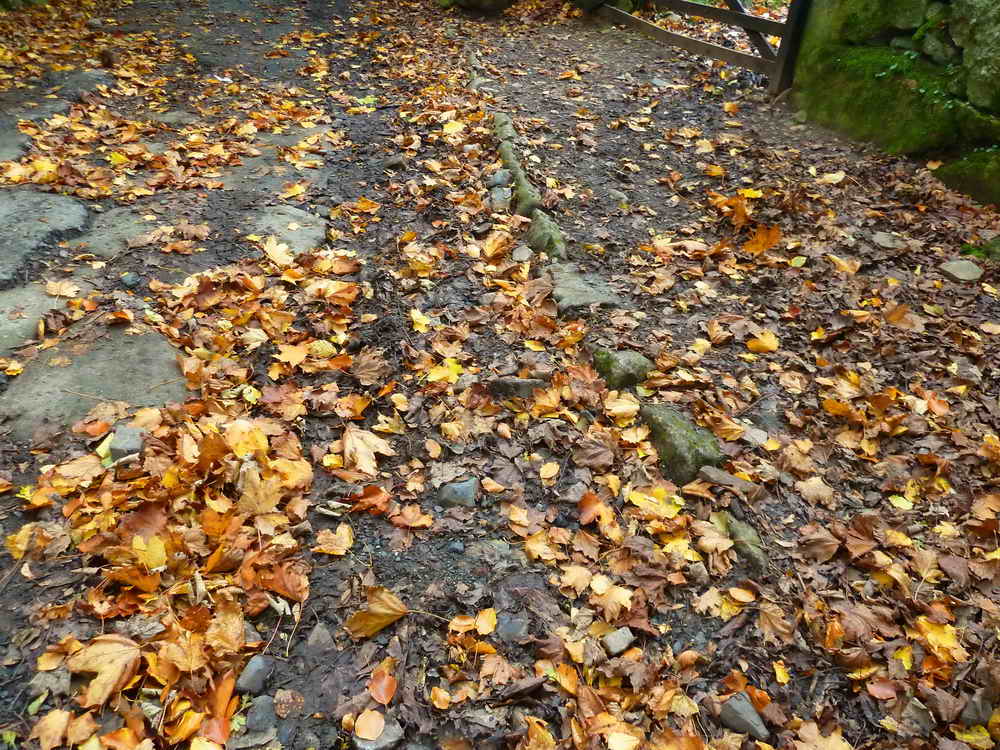 Some kerbing seen a little way further down the track.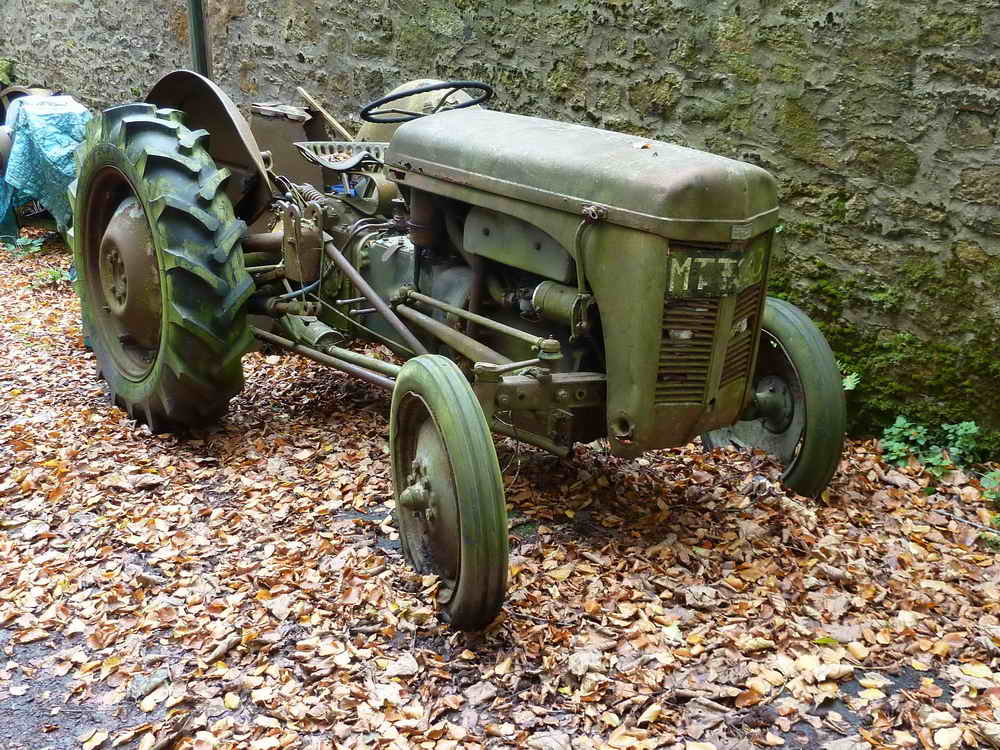 An old Massey Ferguson tractor, such as I drove occasionally for my uncle when feeding his cows during the bad winter in 1963. These were available from 1946.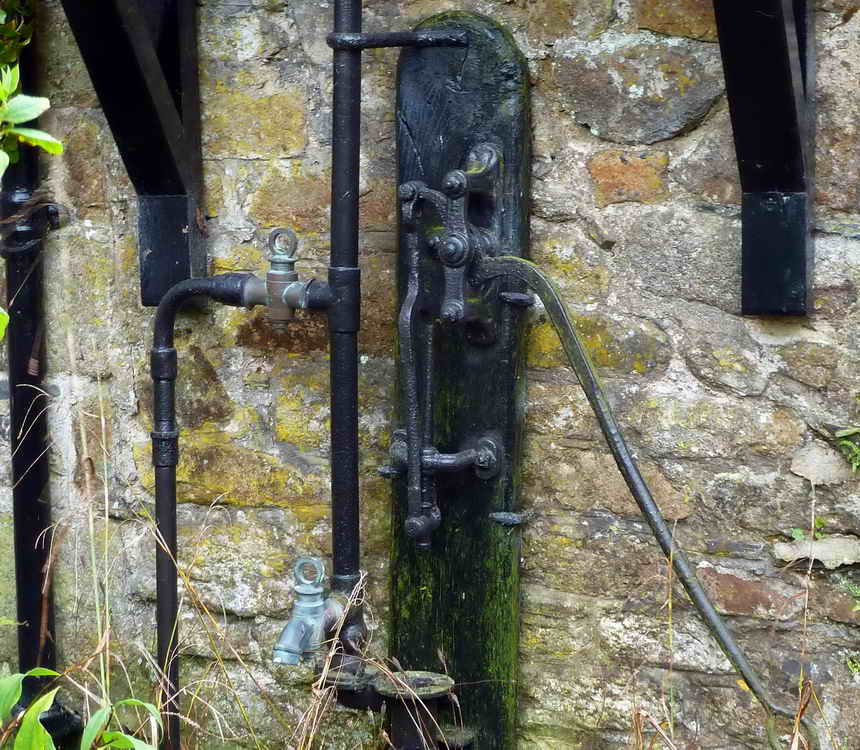 Water pump attached to the wall of a house .....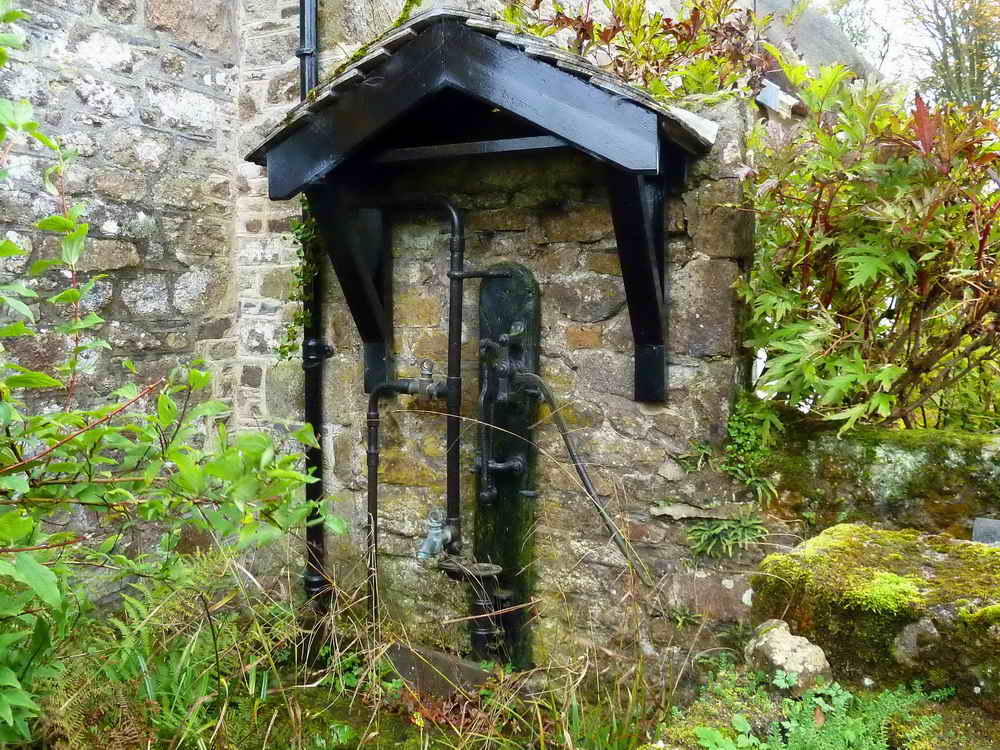 Closer view.
MAP: Red = GPS satellite track of the walk.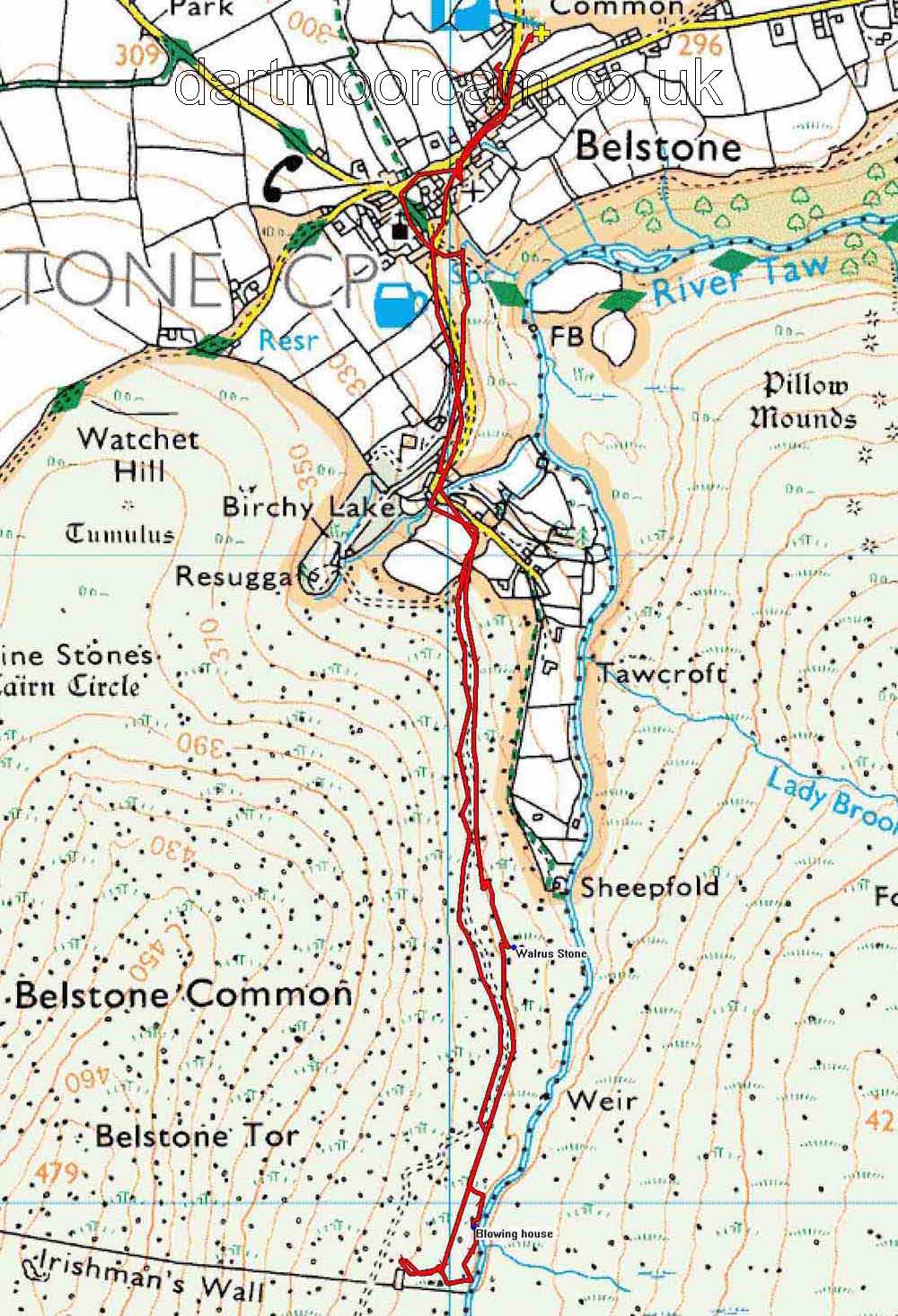 Ordnance Survey © Crown copyright 2005. All rights reserved. Licence number 100047373.
Also, Copyright © 2005, Memory-Map Europe, with permission.
This walk was accessed via the Okehampton-Sticklepath road, turning off for Belstone where signed, with ample parking at the P symbol / yellow cross on the map.
Statistics
Distance - 4.59km / 2.85 miles.
All photographs on this web site are copyright ©2007-2016 Keith Ryan.
All rights reserved - please email for permissions