This walk: 2011-8-31. Haytor Rock, Low Man, Teign estuary, gorse, heather, Haytor quarry, granite tramway, Templer Way, Hound Tor, inscribed granite rails, Bonehill Rocks, water lilies, crane winding mechanism, rowan, wedge and groove, whim stone, blackberries, Bagtor/Ilsington Manor boundary stone, Fox Moth caterpillar.
Walk details below - Information about the route etc.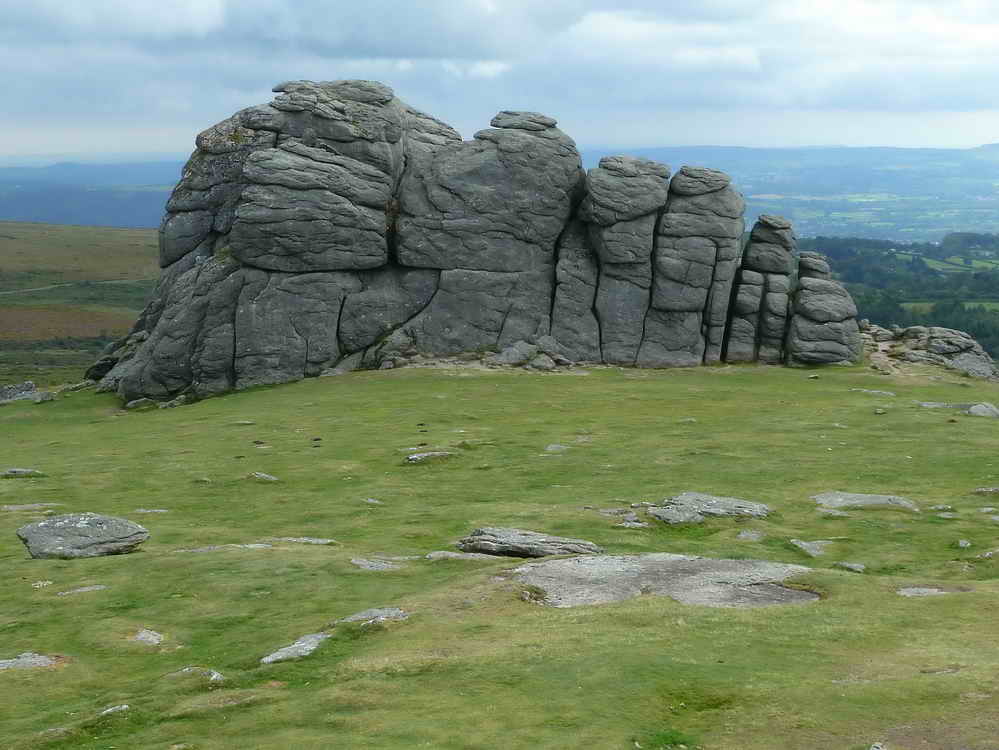 Looking across at Haytor Rock from near Low Man ..... this is essentially an "avenue tor", where the central part has been eroded. Even in 1895, it was described as being "visited more often than any other tor"
Looking up at Low Man.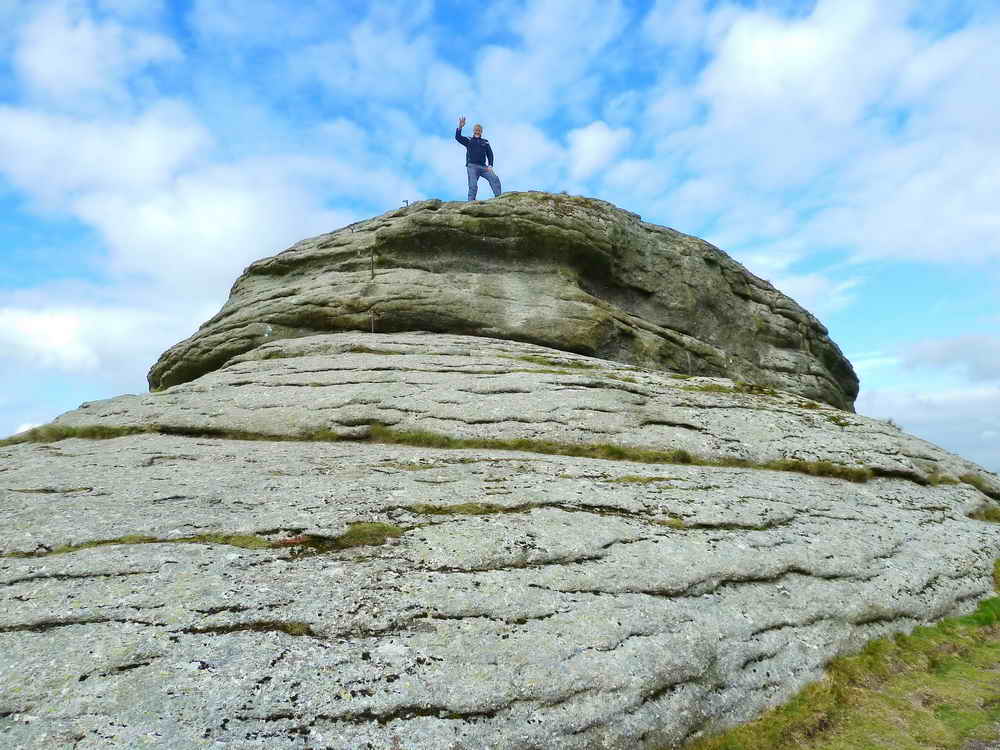 Hugh atop yet another Dartmoor tor!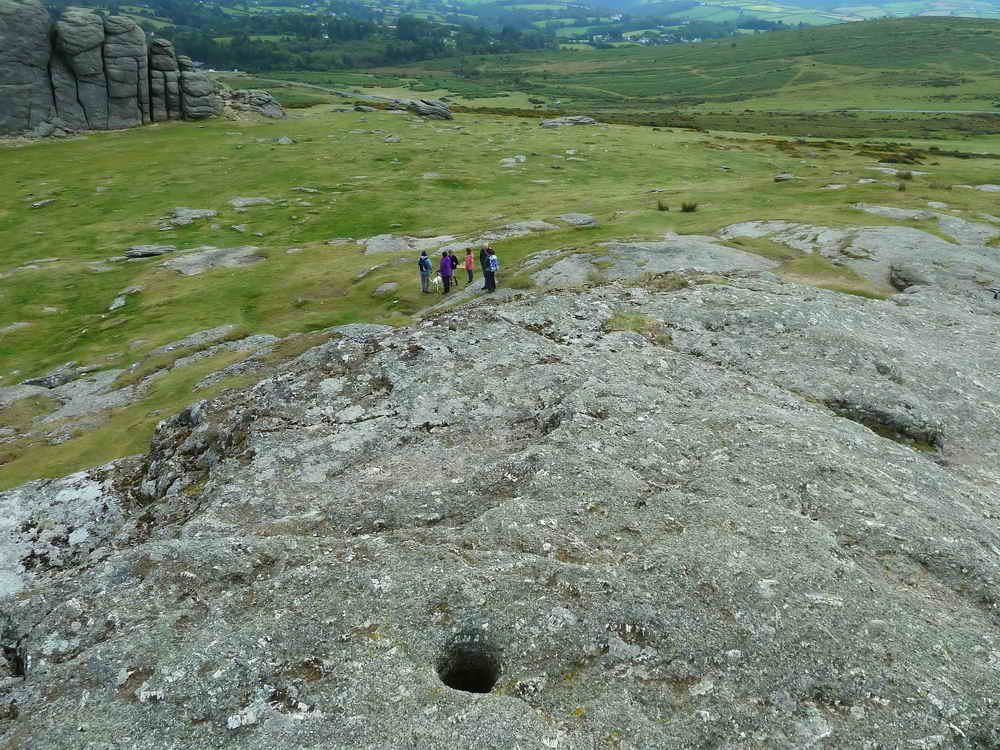 From the top of Low Man, a flagpole hole?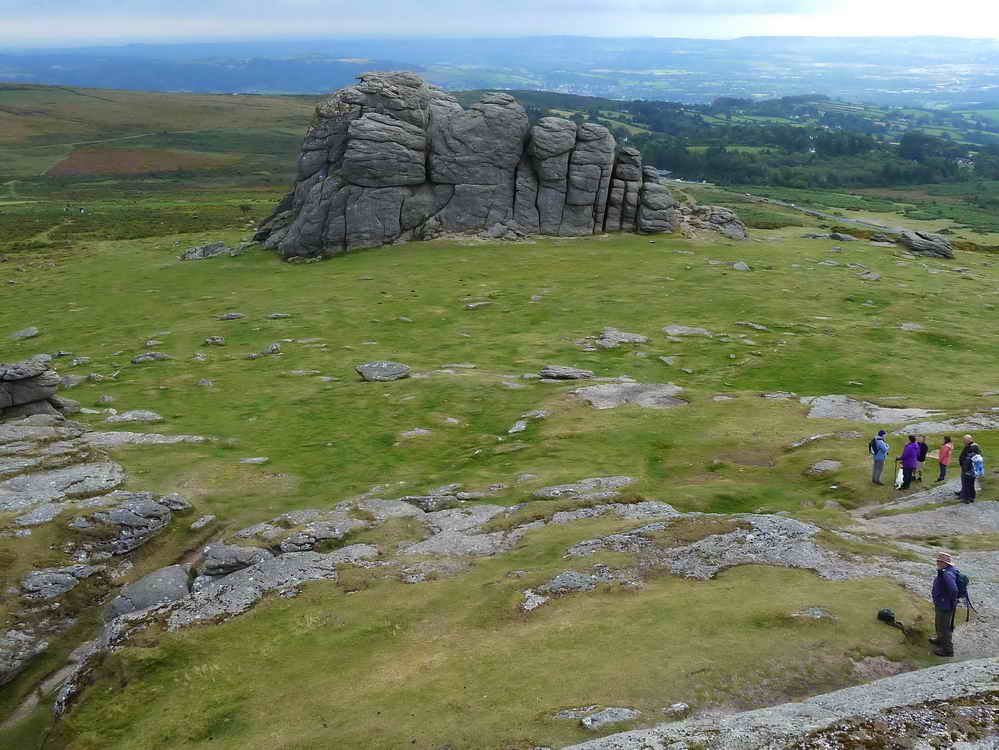 Haytor Rock from the top of Low Man.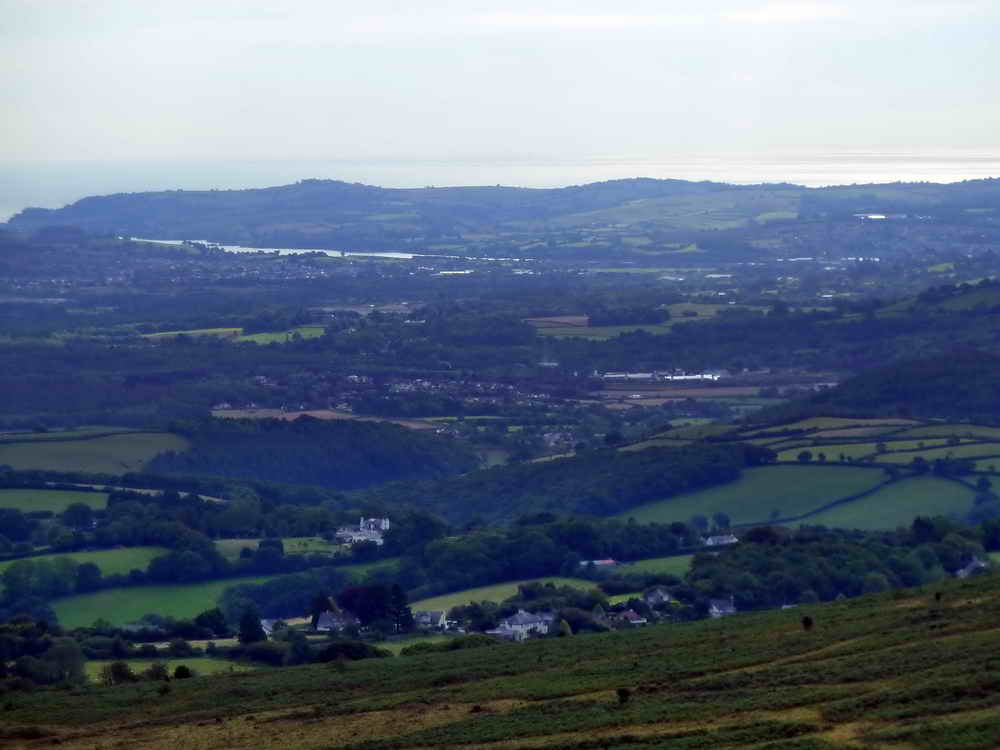 Zoomed view to the Teign Estuary.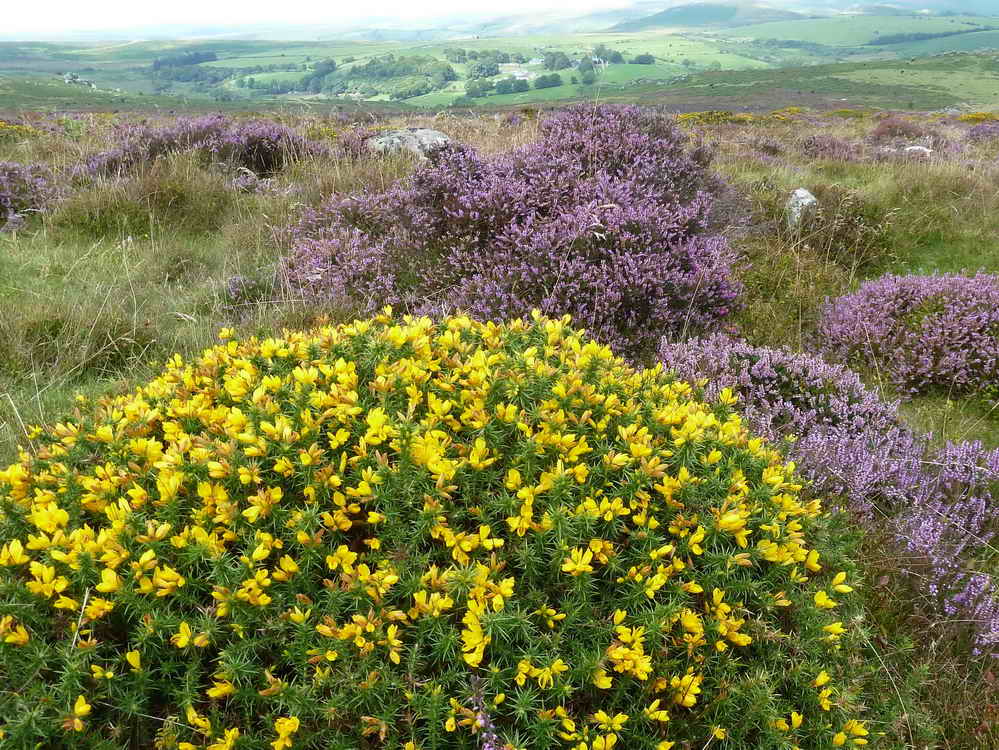 Yellow and purple, gorse and heather (Common Ling, in this instance).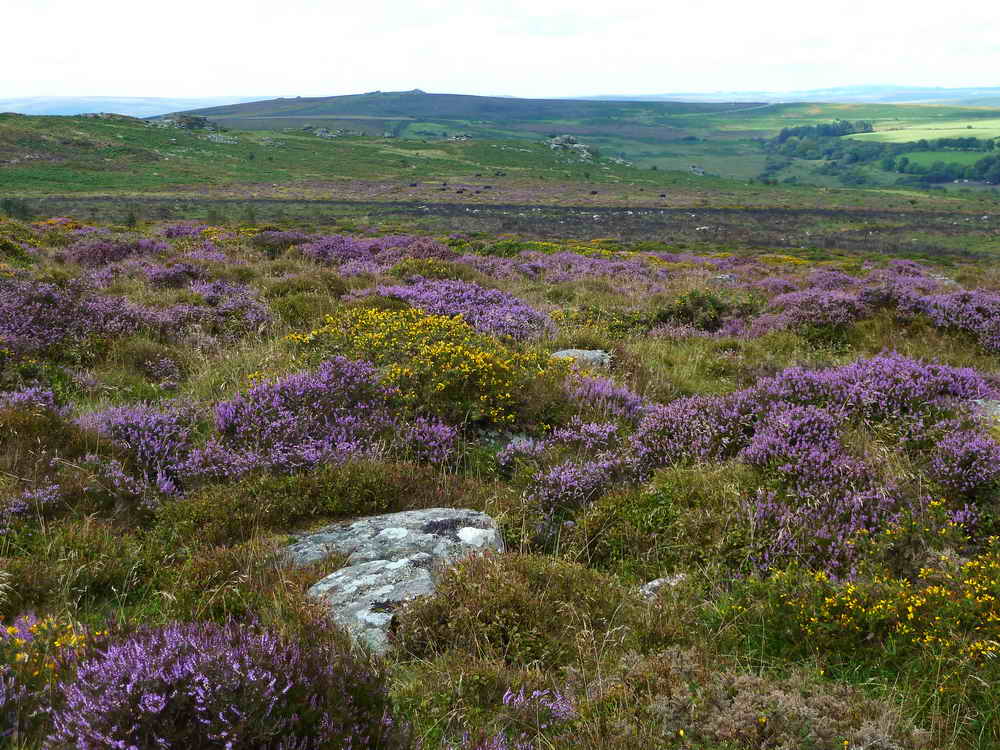 As previous photo.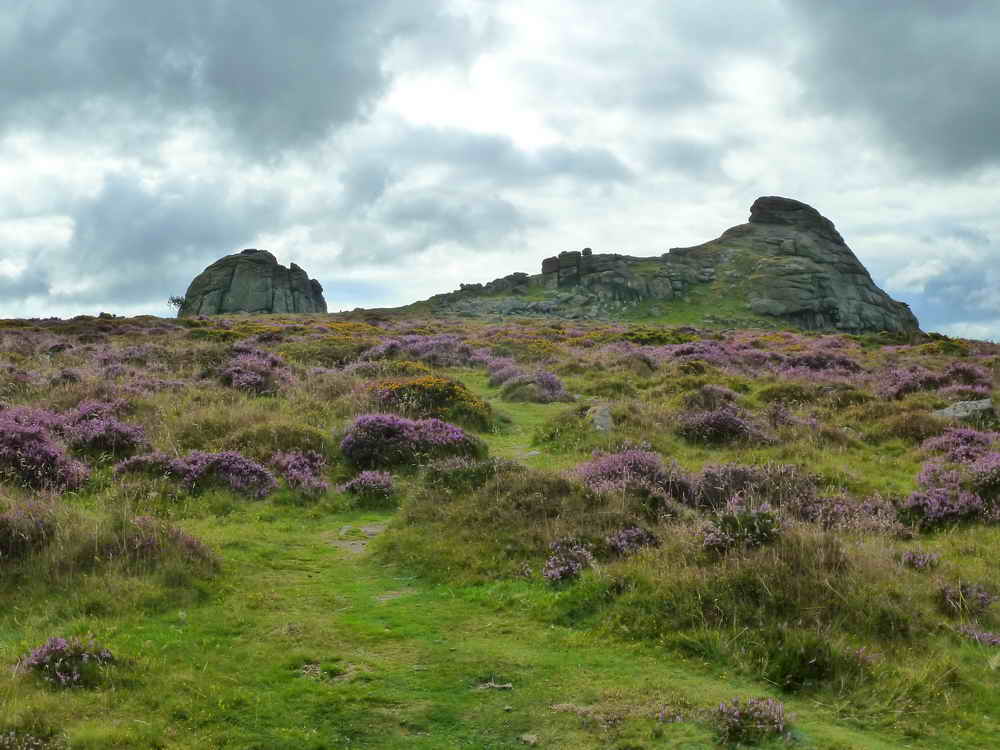 Looking south.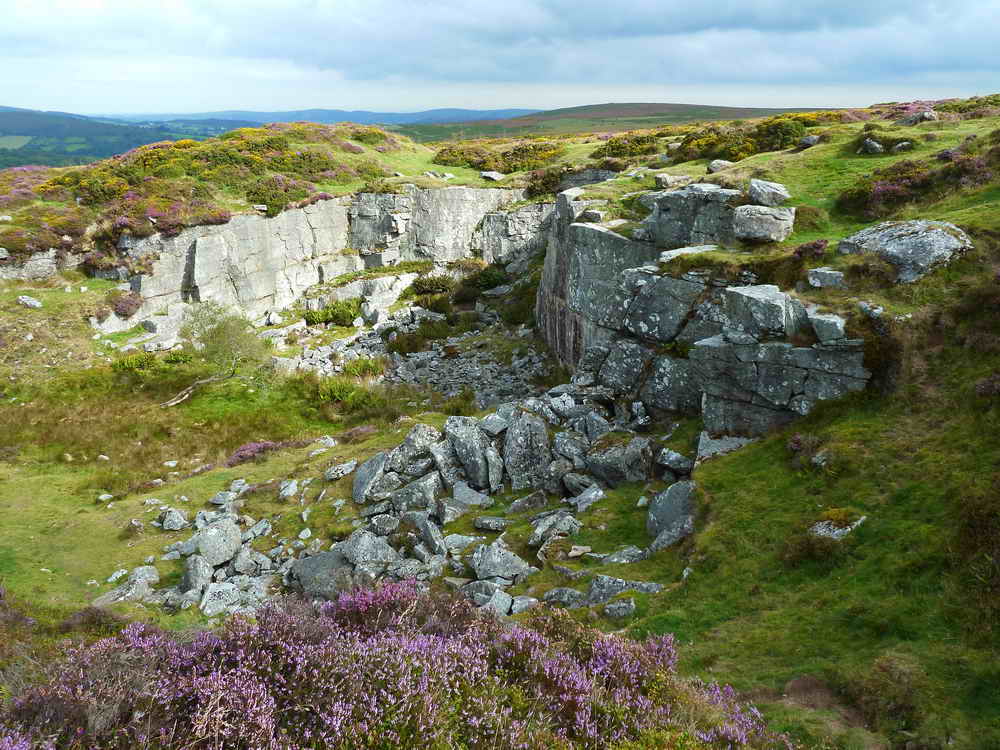 Haytor Quarry .....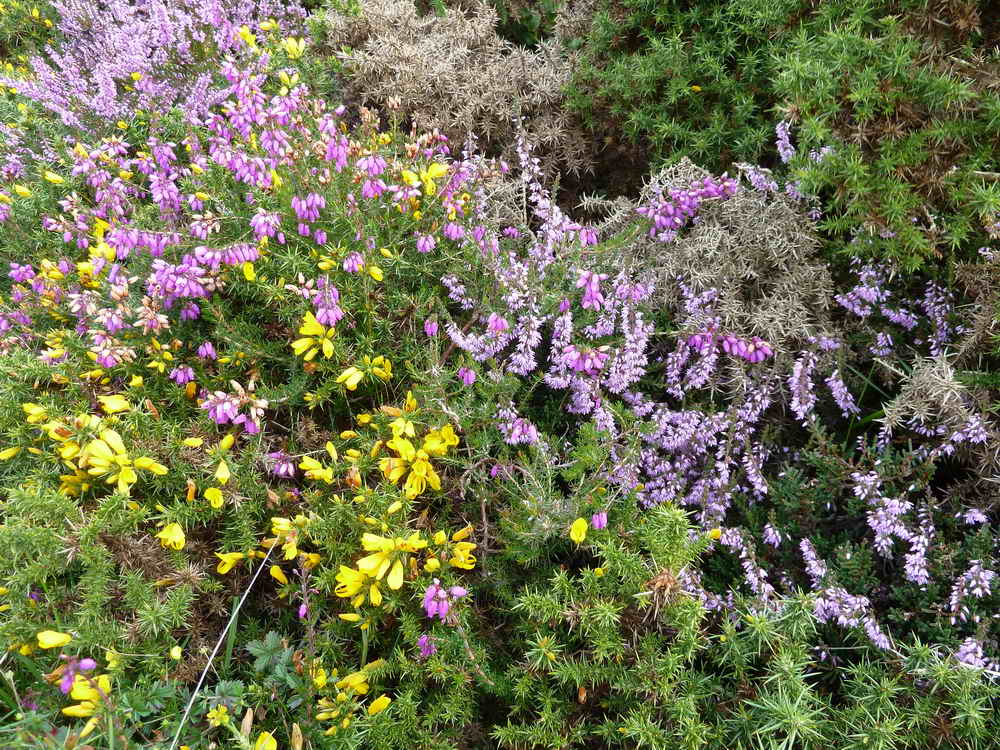 More yellow and purple .....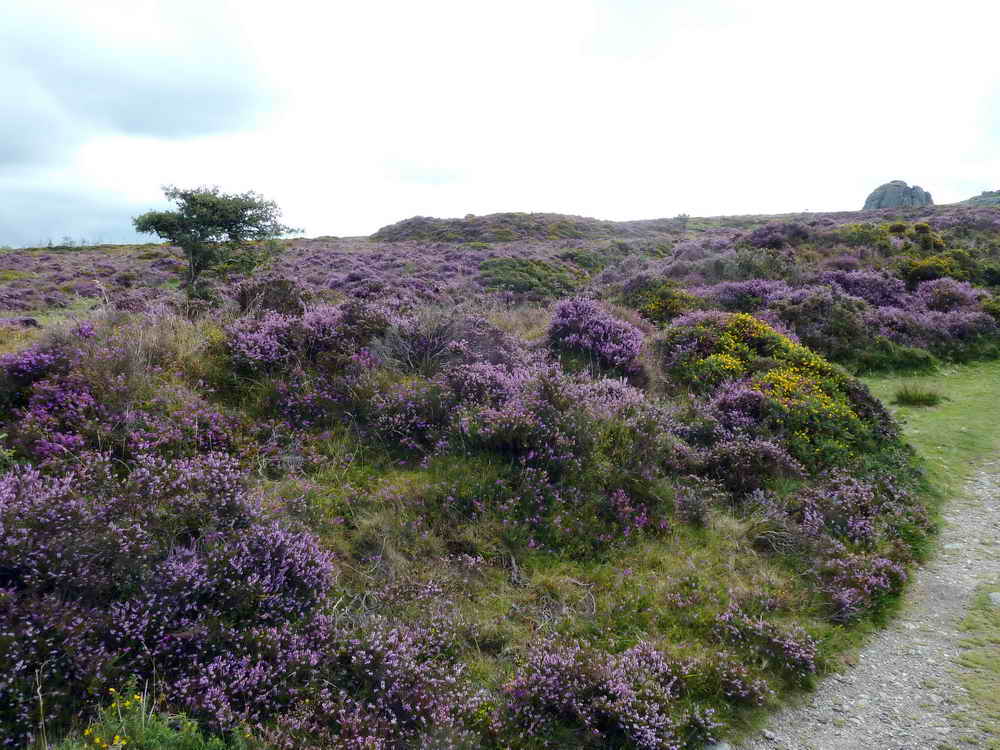 Mainly purple!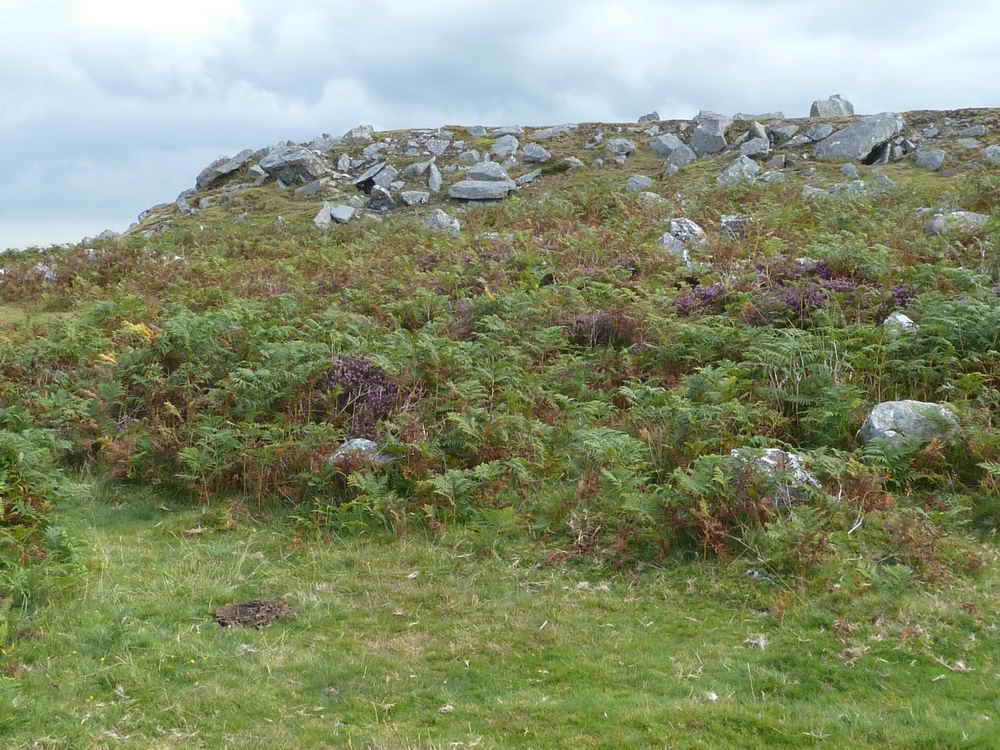 Elevated piece of ground running north from the quarry .....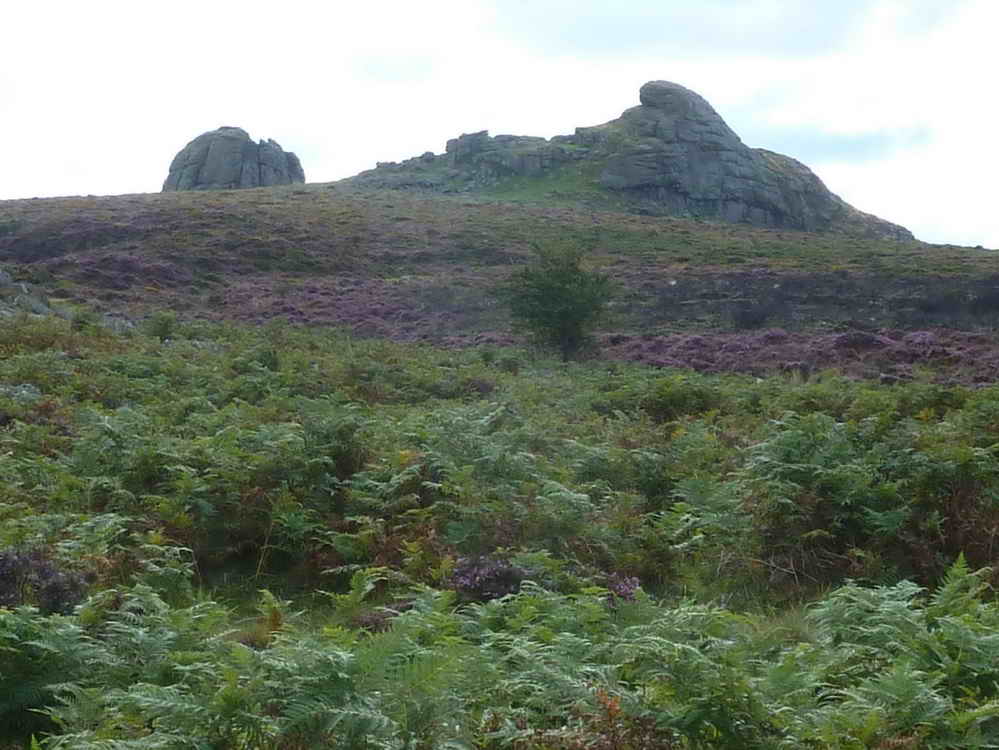 Looking back to haytor Rock (left) and Low Man (right).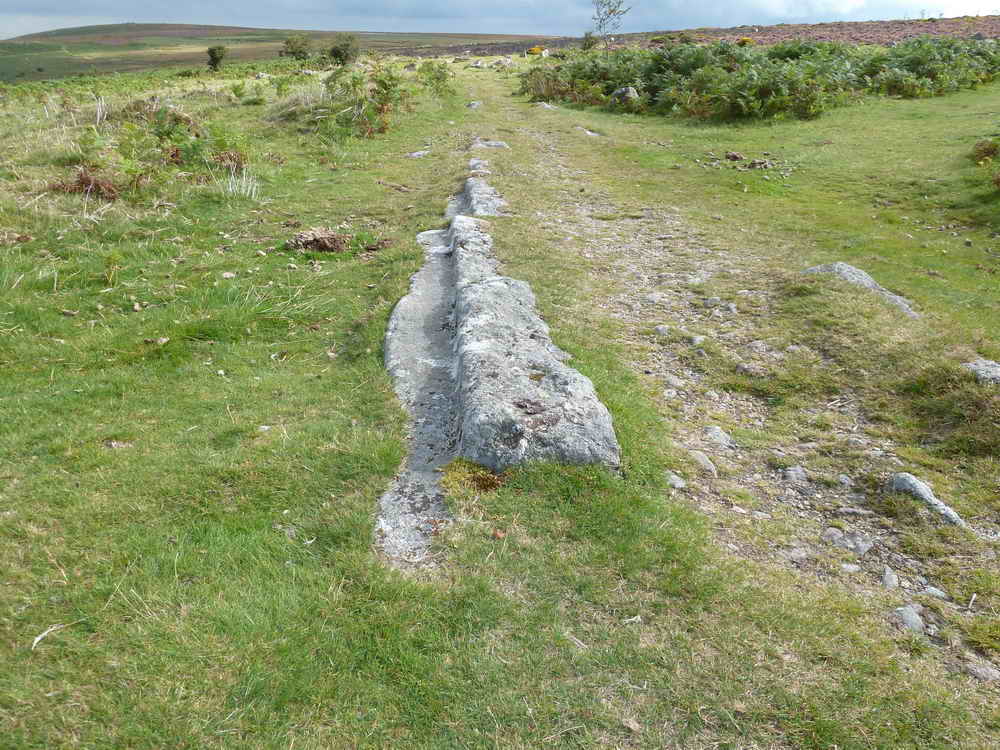 Granite rail of the quarry tramway, part of the Templer Way.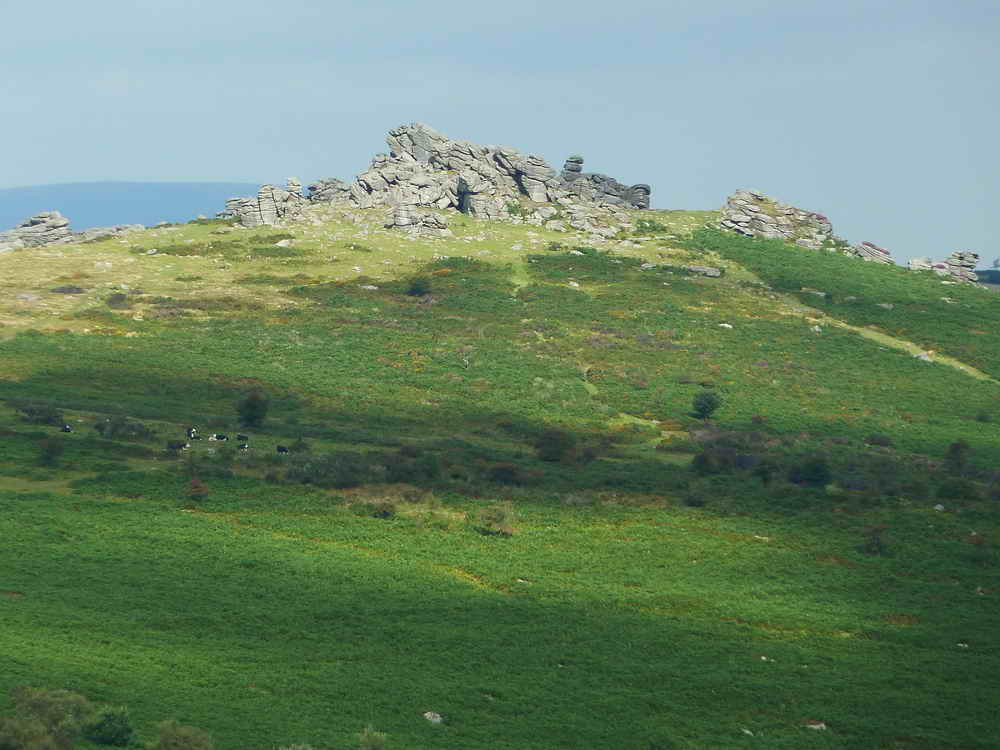 Hound Tor, at SX 742 789, elevation 414 metres (1358 feet).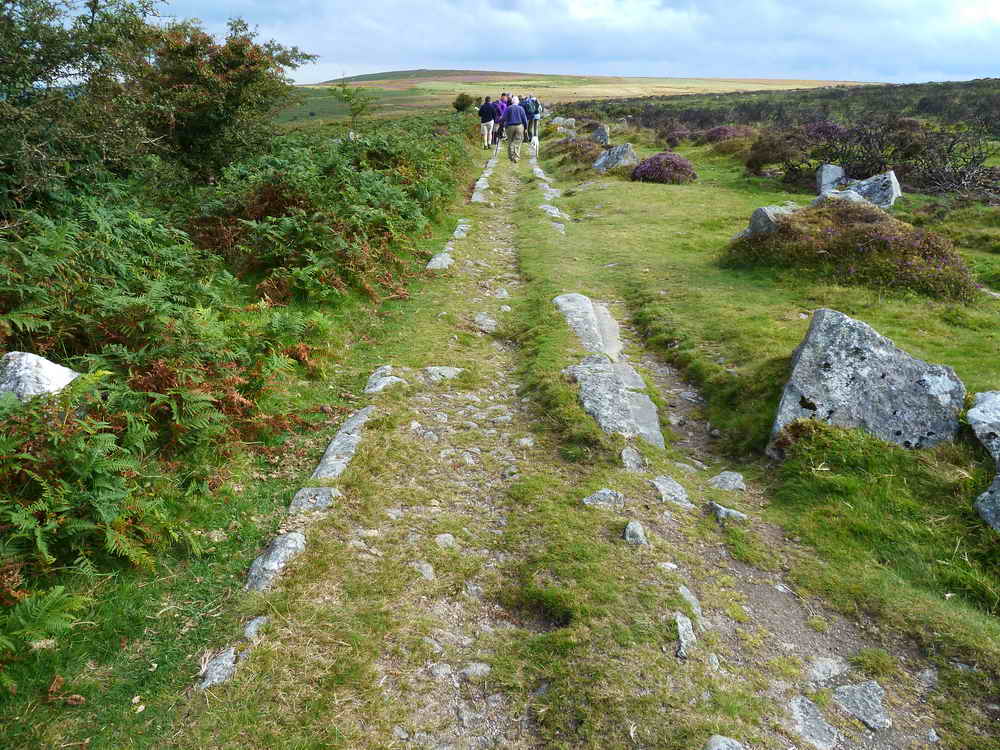 Moor Strollers doing what they do along the Templer Way.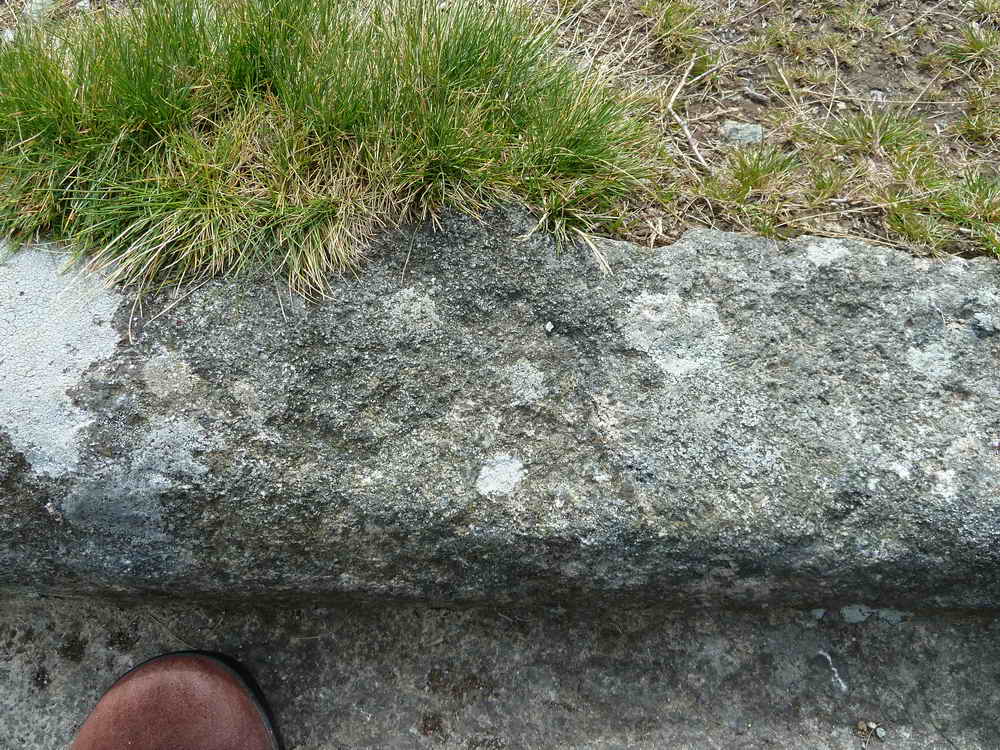 Inscription on the top, rough surface of a rail, some could see an "A" .....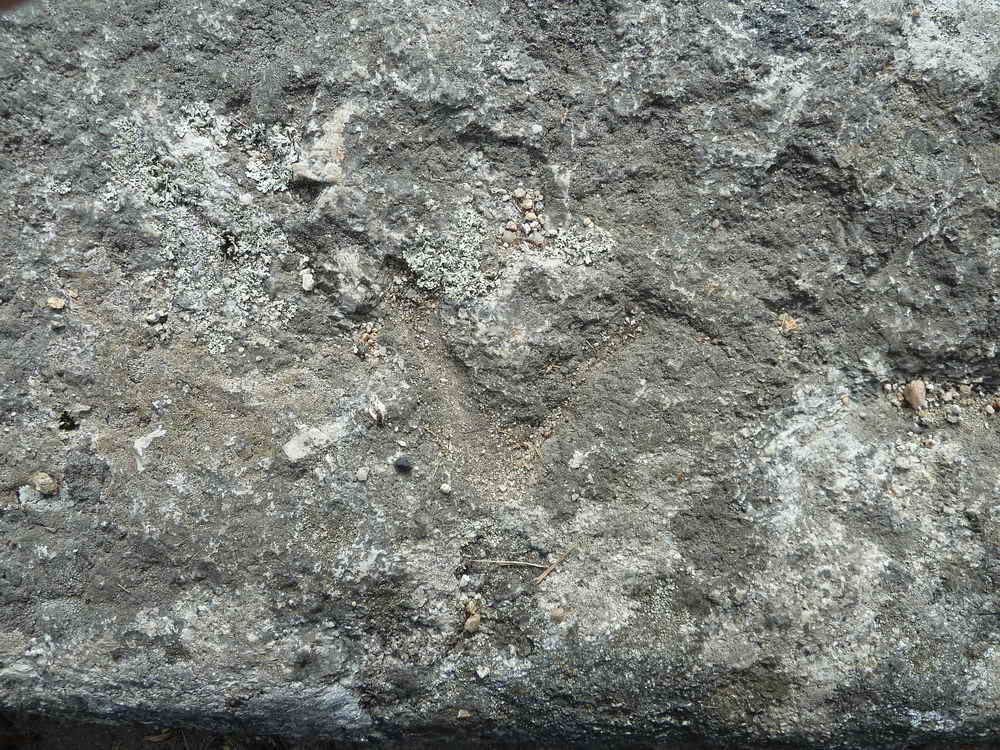 A "V", in this instance, .....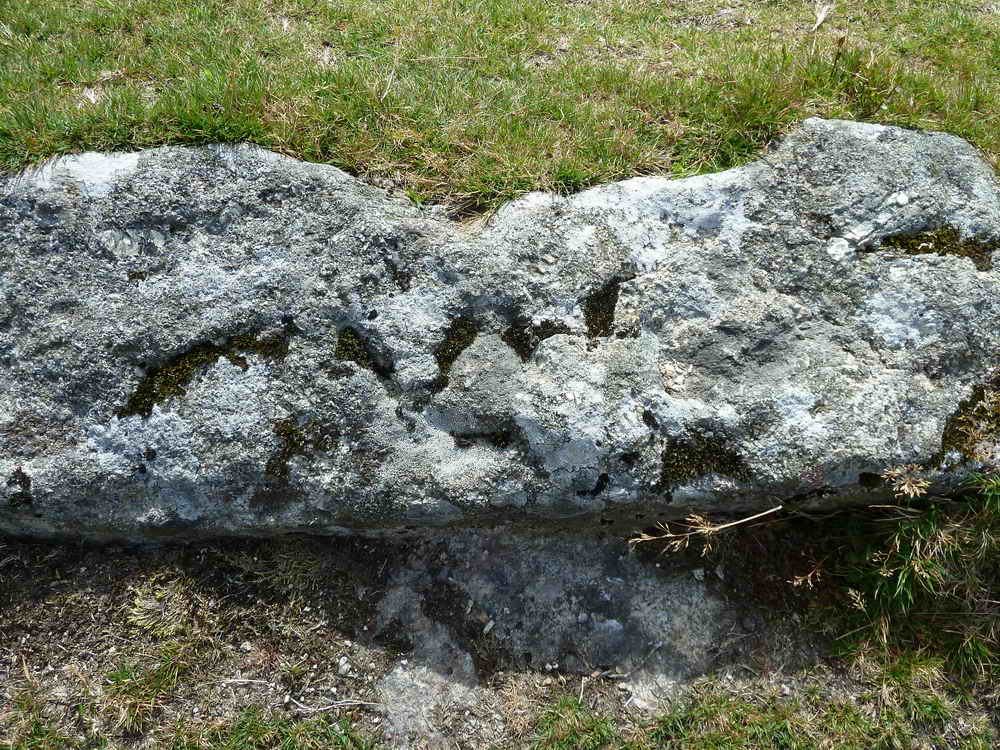 None too certain what these letters were ..... covered by moss .....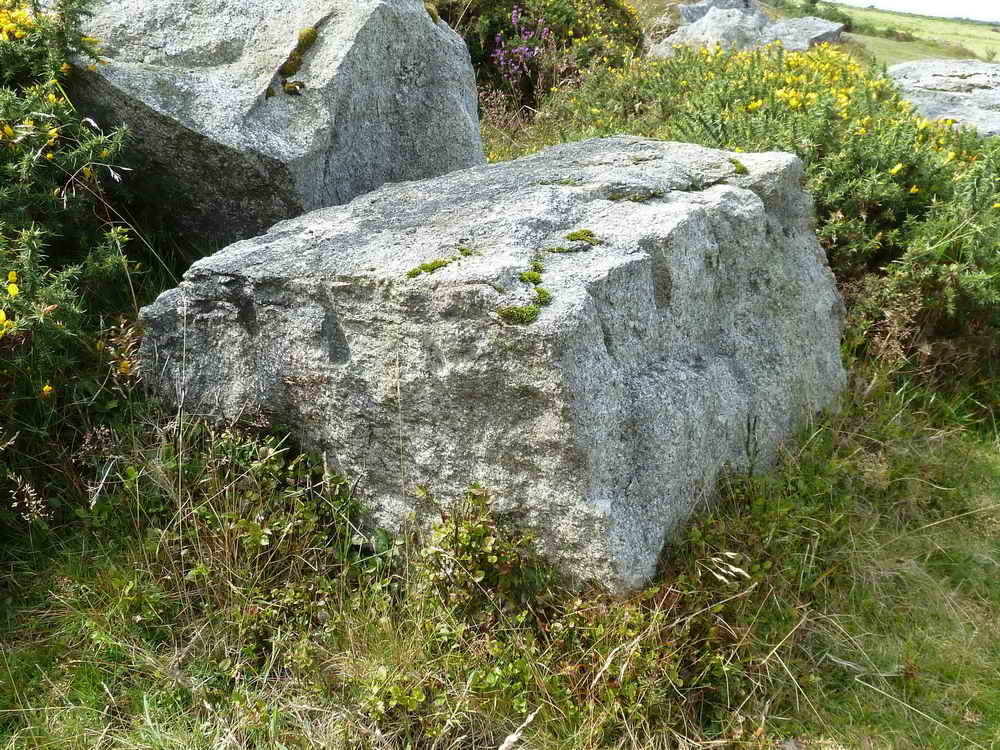 Nearby piece of grannite, split by feather and tare .....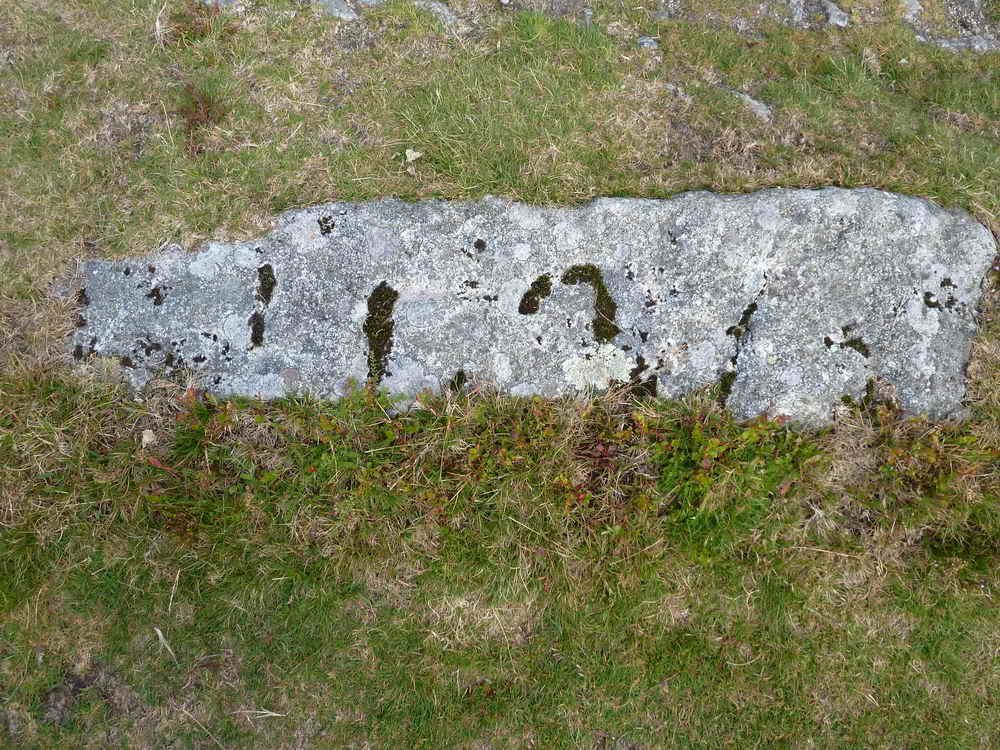 Another inscribed rail .....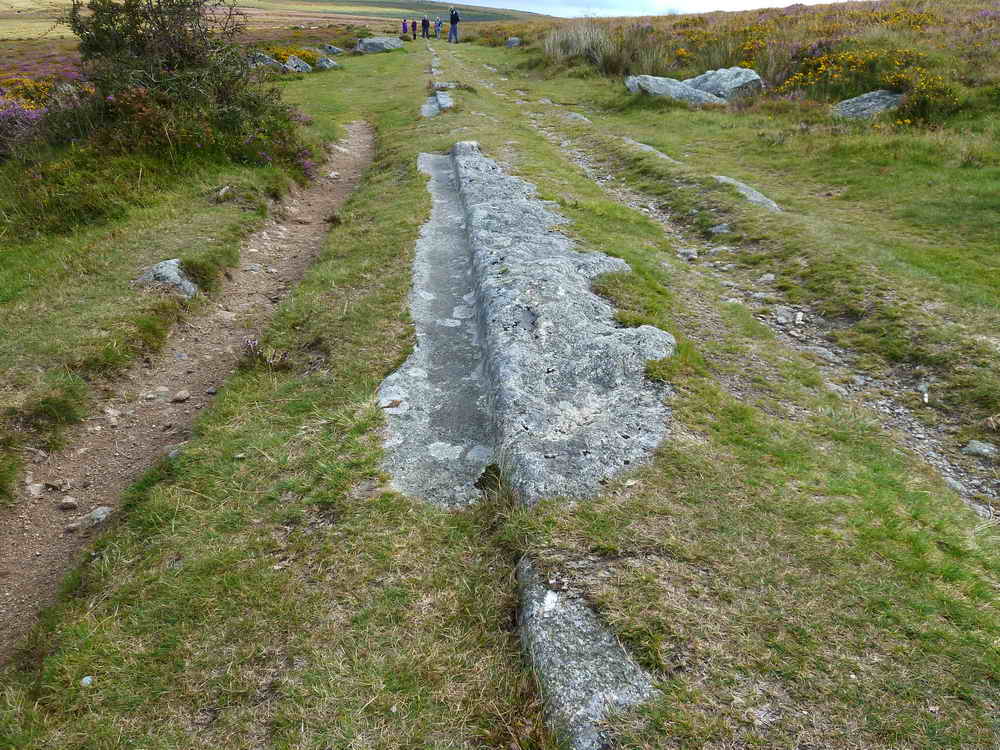 General view of the granite tramway ..... there were apparently 18 horses to a 12 wagon train, with the horses unhitched for descents when a brakeman controlled the train. The trucks were wooden platforms on wheels.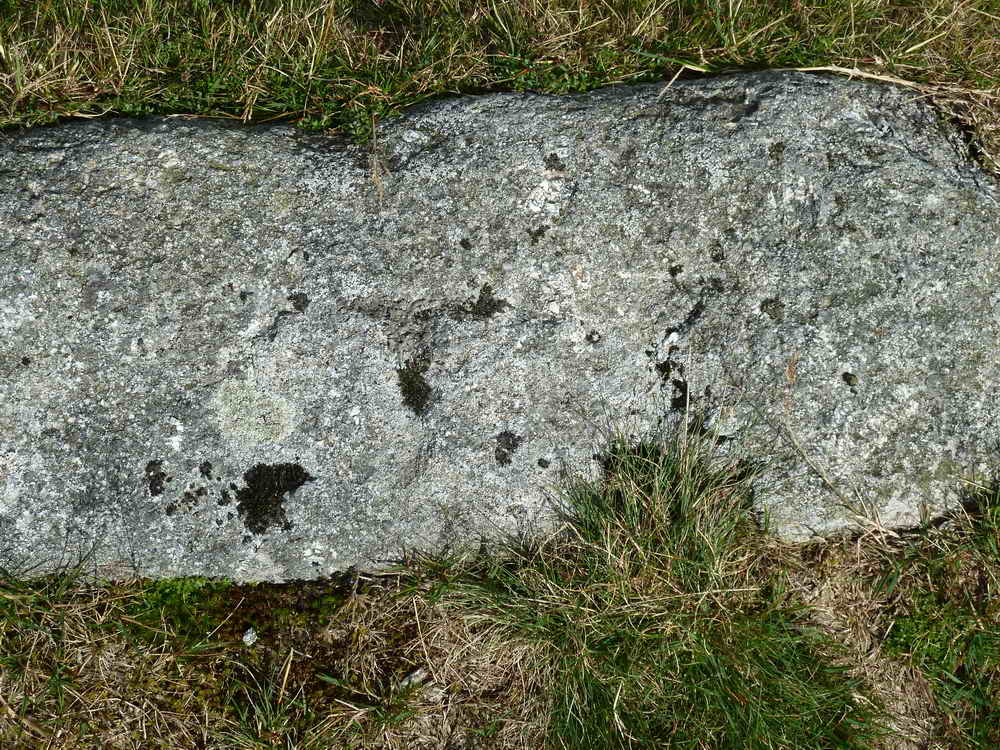 Here, a clear "T" .....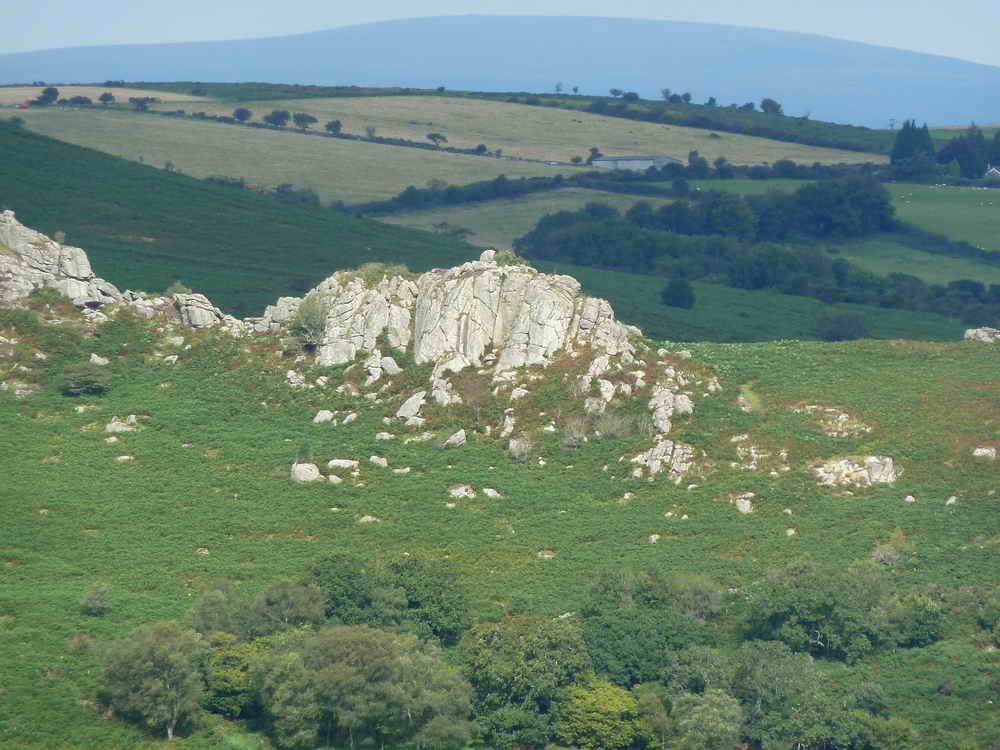 Looking across to Bonehill Rocks .....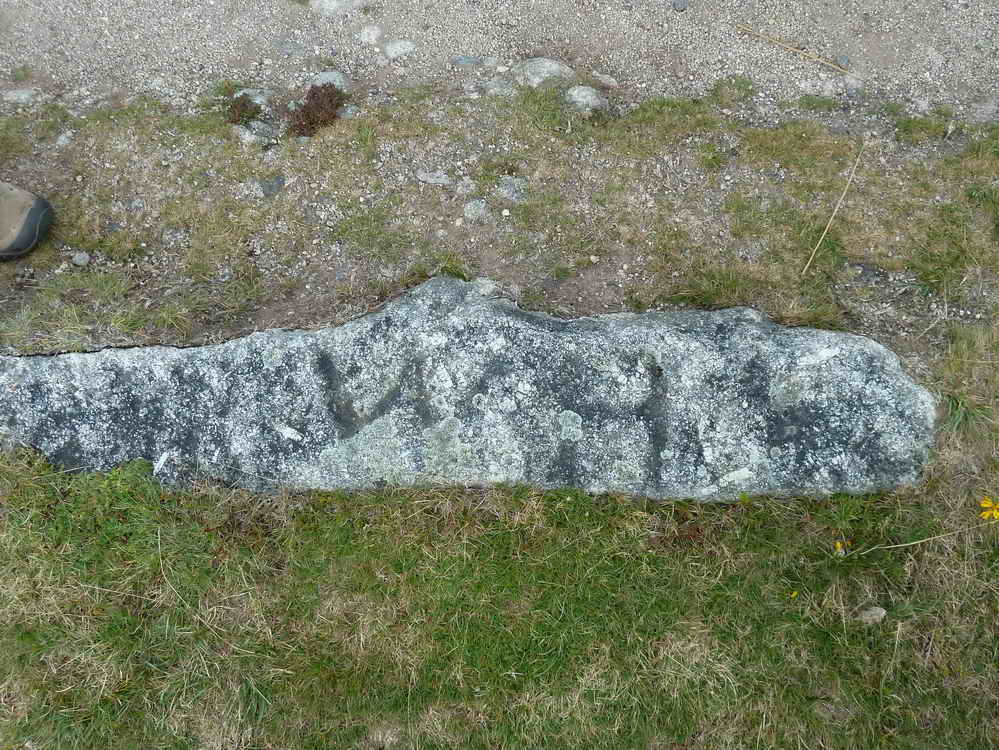 A very clear "WH", or was it "HM" to be seen from the other side?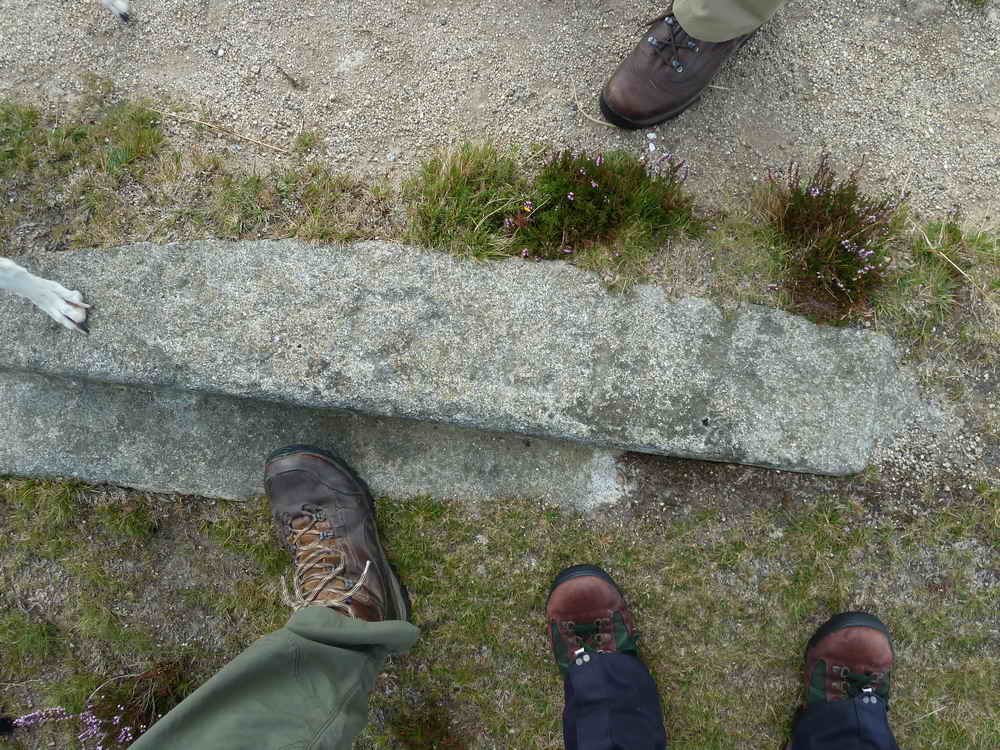 This one was very unclear - even the dog had a go at pointing out the inscribed letters .....
After a little scrubbing with warm water, all was revealed .....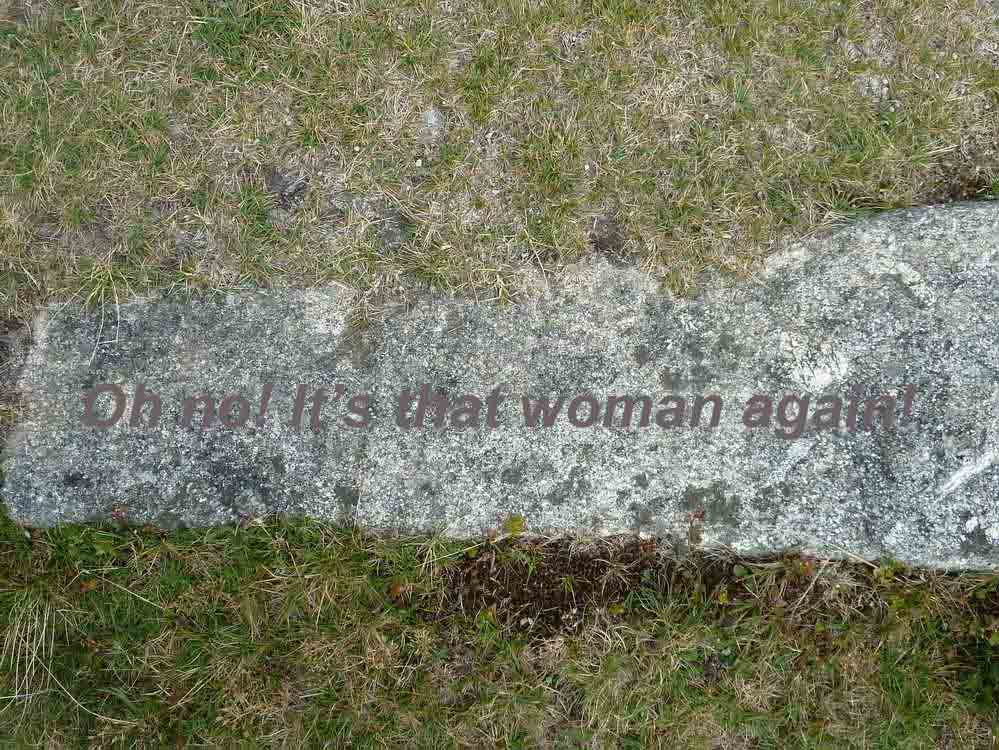 It could be!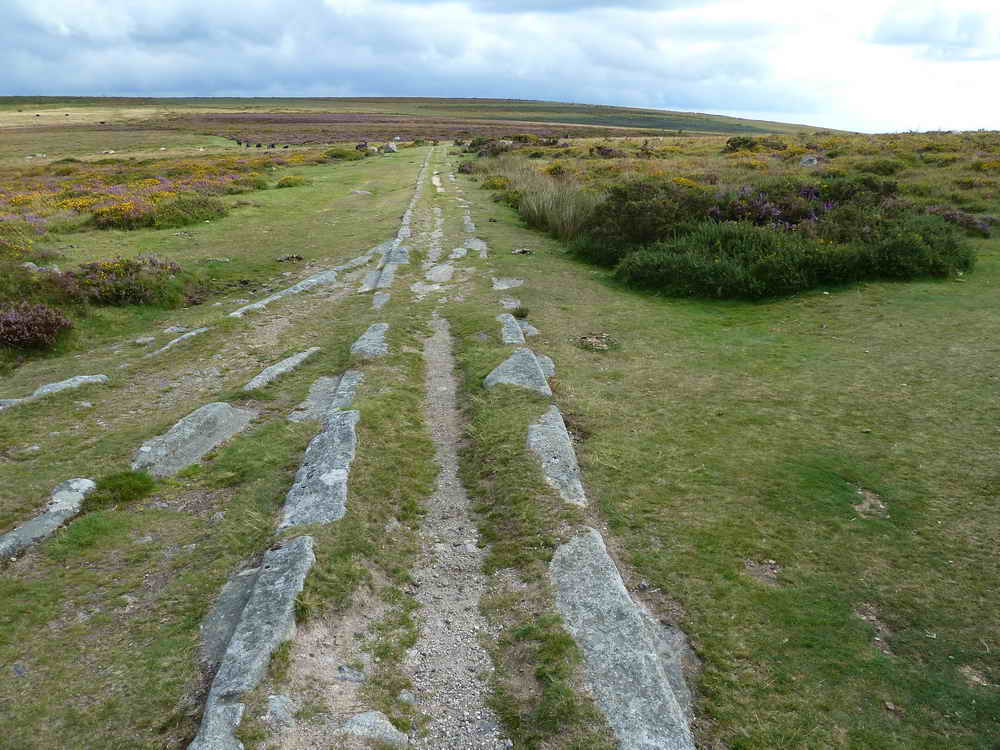 Tramway points, Dartmoor-style. This upper part of the Templer Way is a scheduled ancient monument.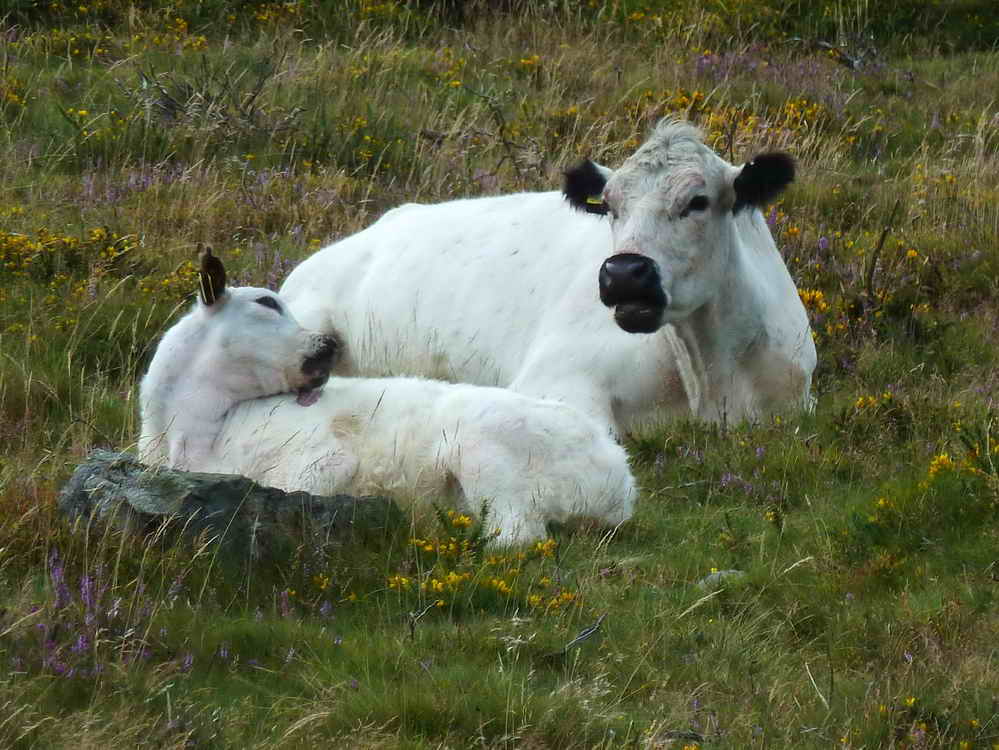 Attractive cow and calf .....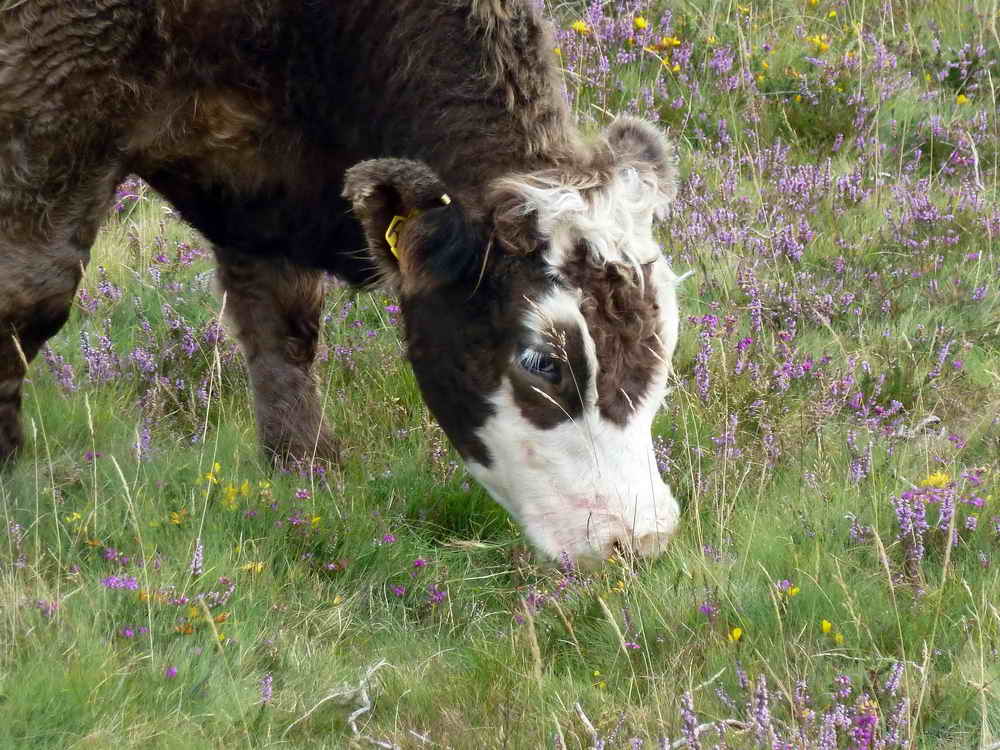 Another cow that started grazing again before I could take a better photograph.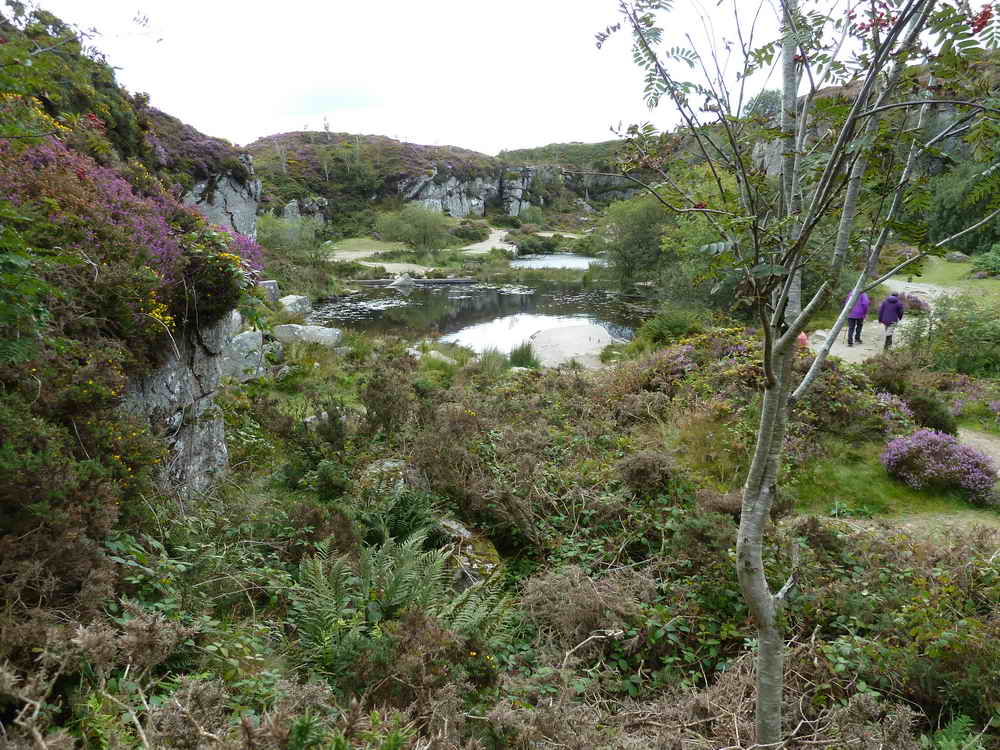 Looking into Haytor Quarry from the northern entrance stile. Moor stone was taken for building and later renovating Stover House by / for James Templer in the 1700s. He built Stover Canal (also Stover Canal in Wikipedia) to Teignmouth to take out good quality ball clay - judged by good plasticity and good casting qualities, more rare than china clay. By the 1760s, consignments were going to Josiah Wedgewood. By 1813, James was succeeded by his son, James Templer, who won the contract for rebuilding London Bridge. This is when the tramway was built, 10 miles to the Stover Canal. The venture folded in 1858/1860 due to competition from Scotland and Cornwall and the high cost of transportation. Some stone was taken for special requirements: e,g, Exeter War Memorial, 1919. The overall route is known as the Templer Way.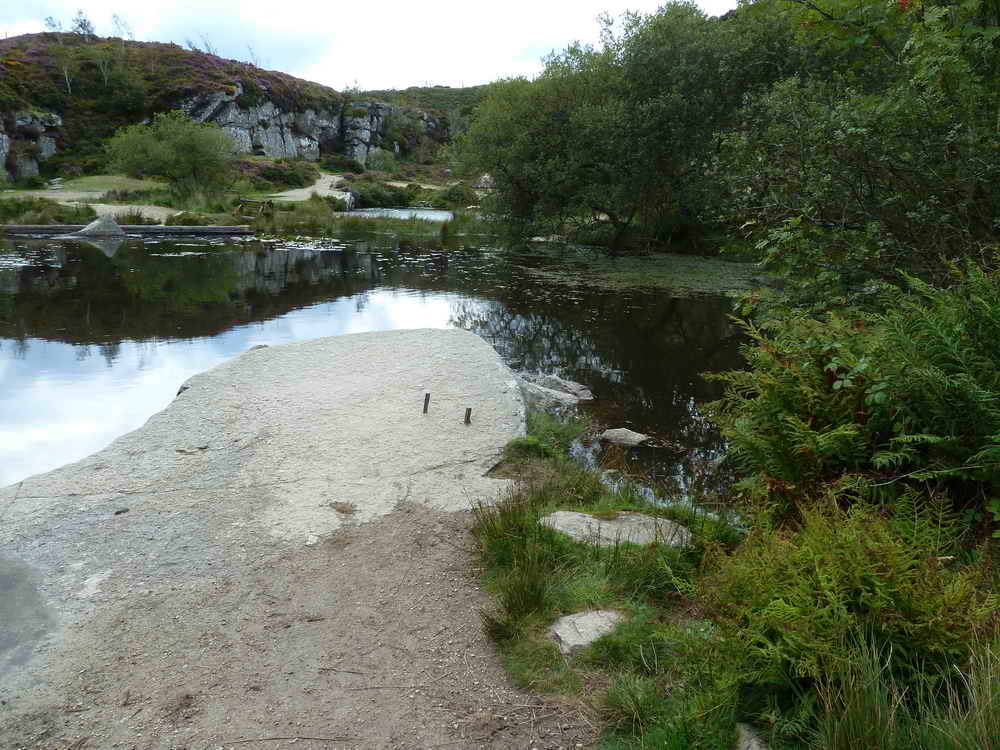 View across the quarry, note the iron pins into the rock in the foreground. Haytor granite was used in London Bridge, the British Museum, the National Gallery and Covent Garden.
Water lilies, of indeterminate type - you can try picking a type here!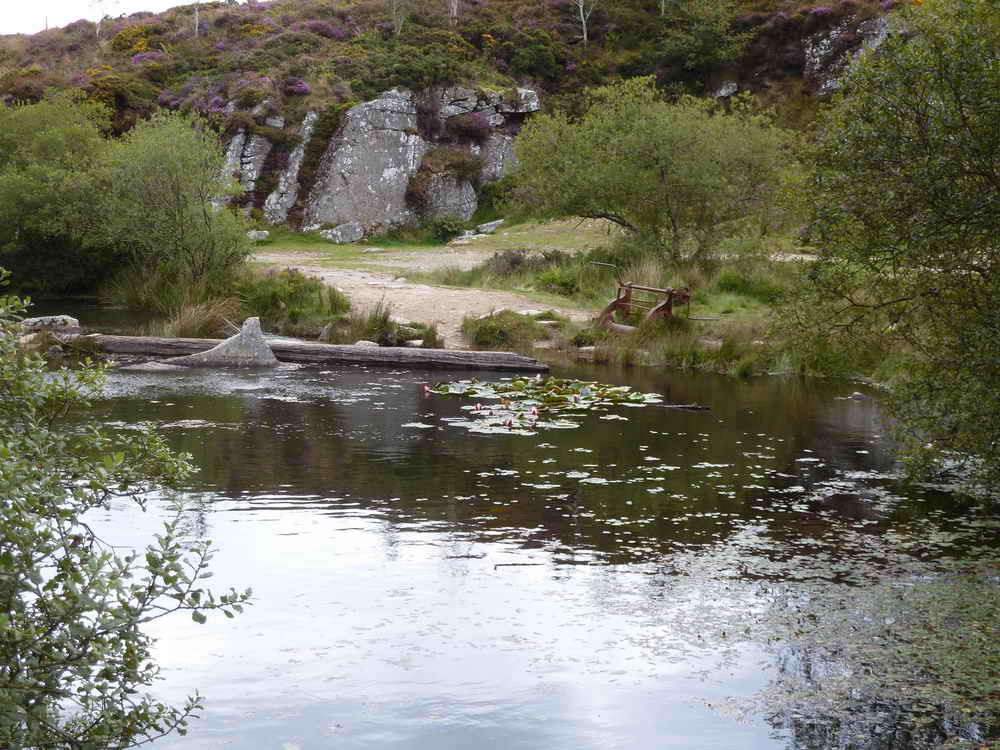 View showing the abandoned crane winding mechanism and fallen jib (or boom) ..... another Haytor Quarry web site ......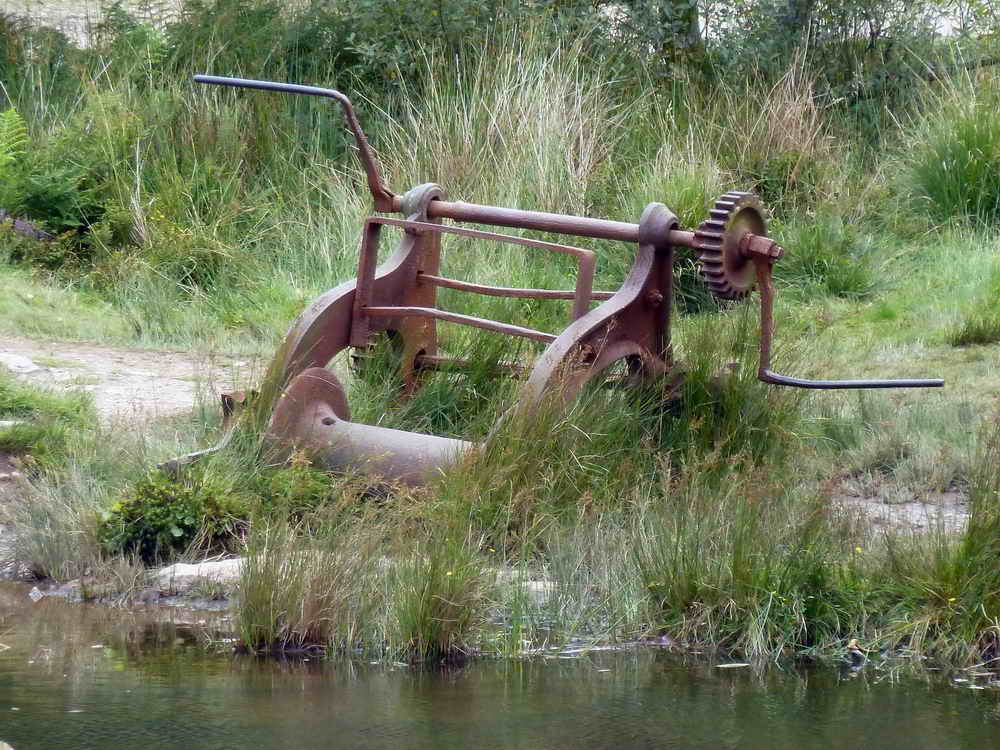 The winding mechanism .....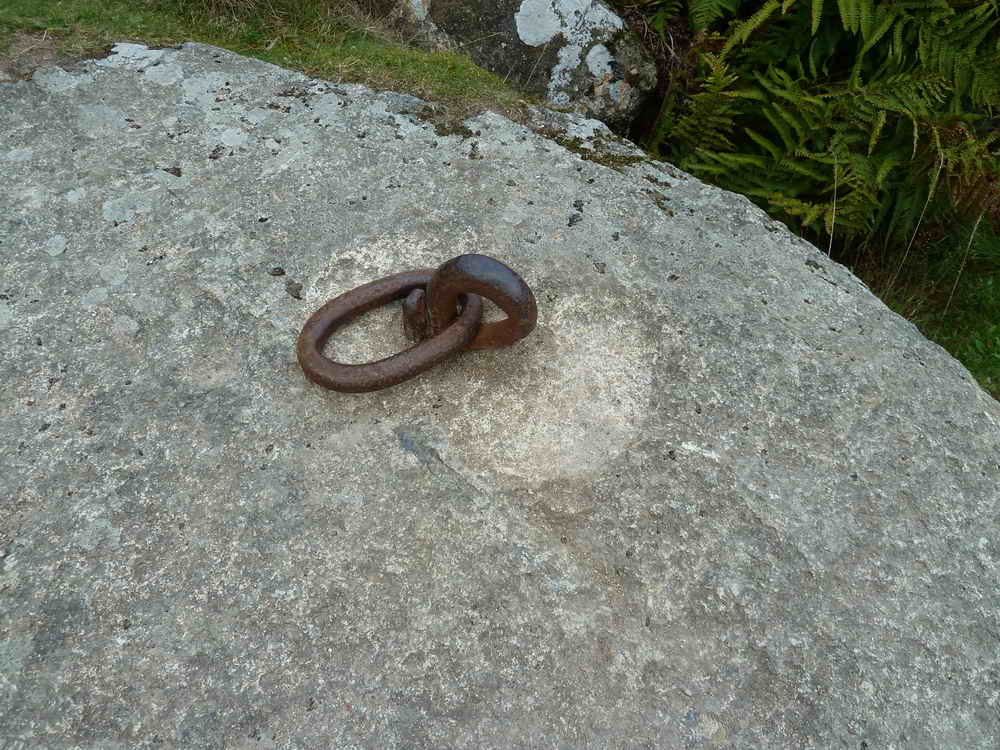 A tethering point near the edge of the water .....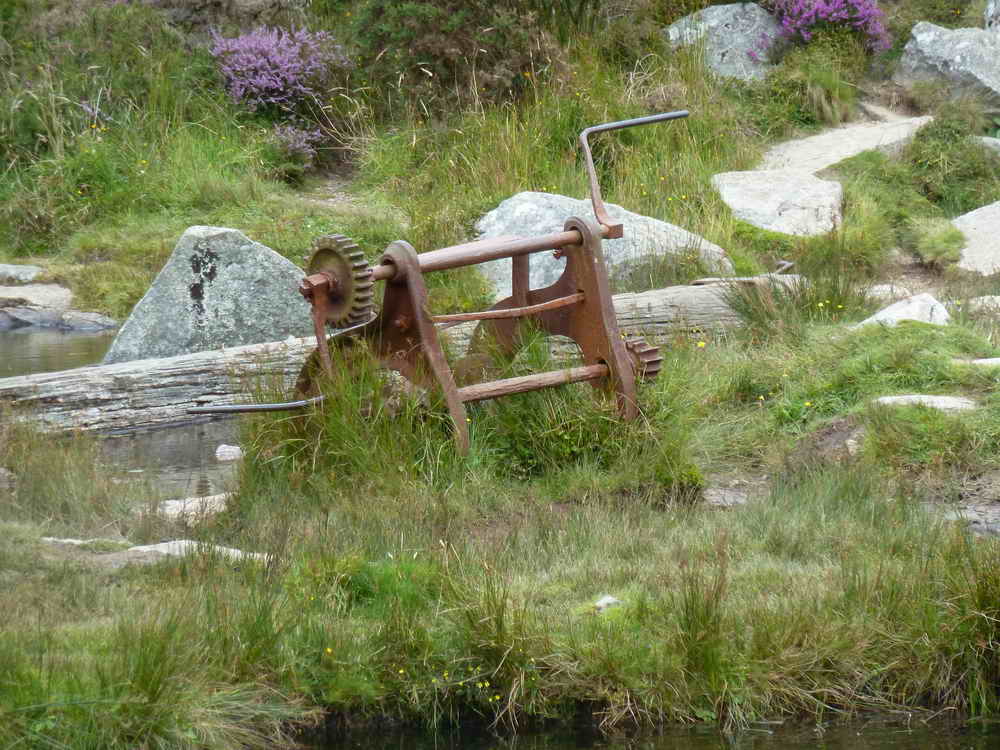 Another view .....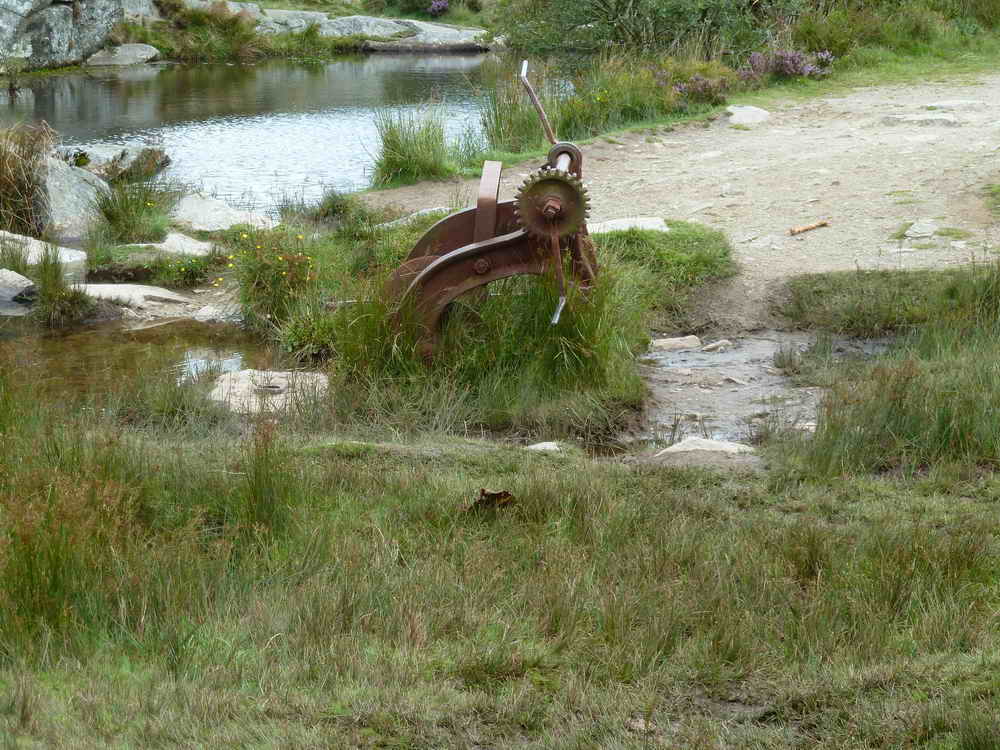 And another .....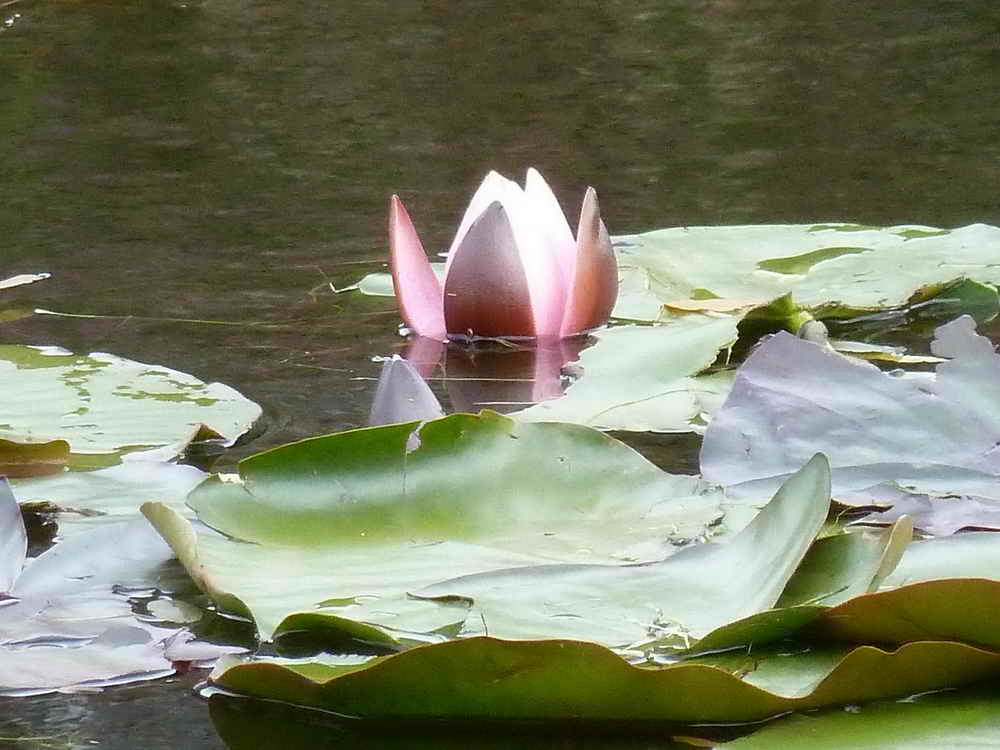 Water lily ....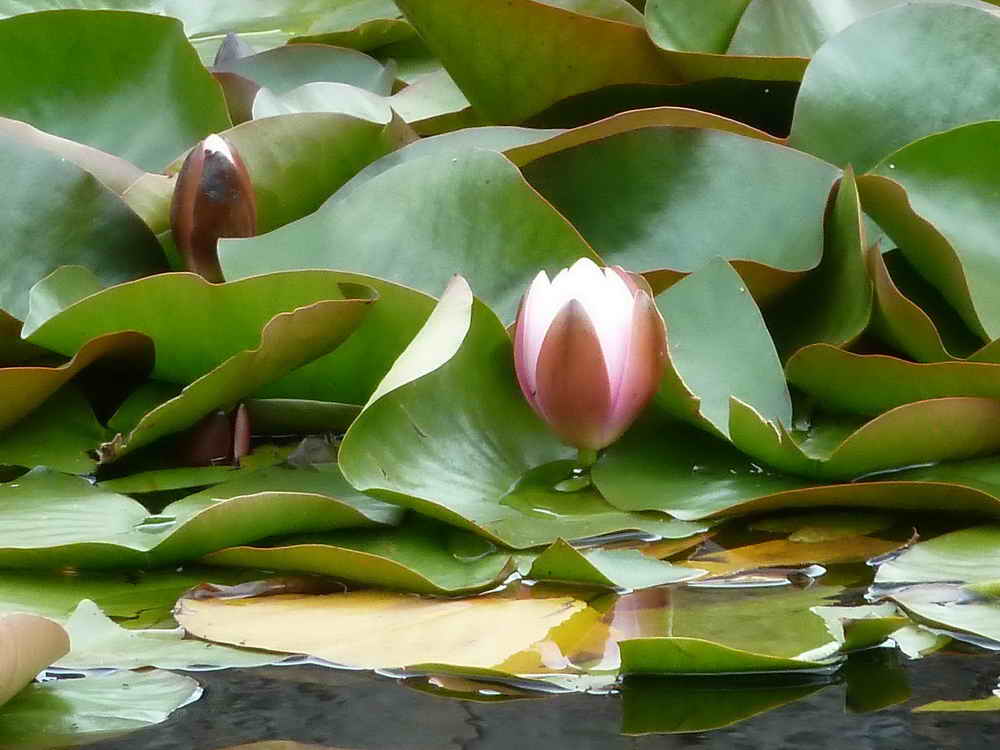 As previous photograph .....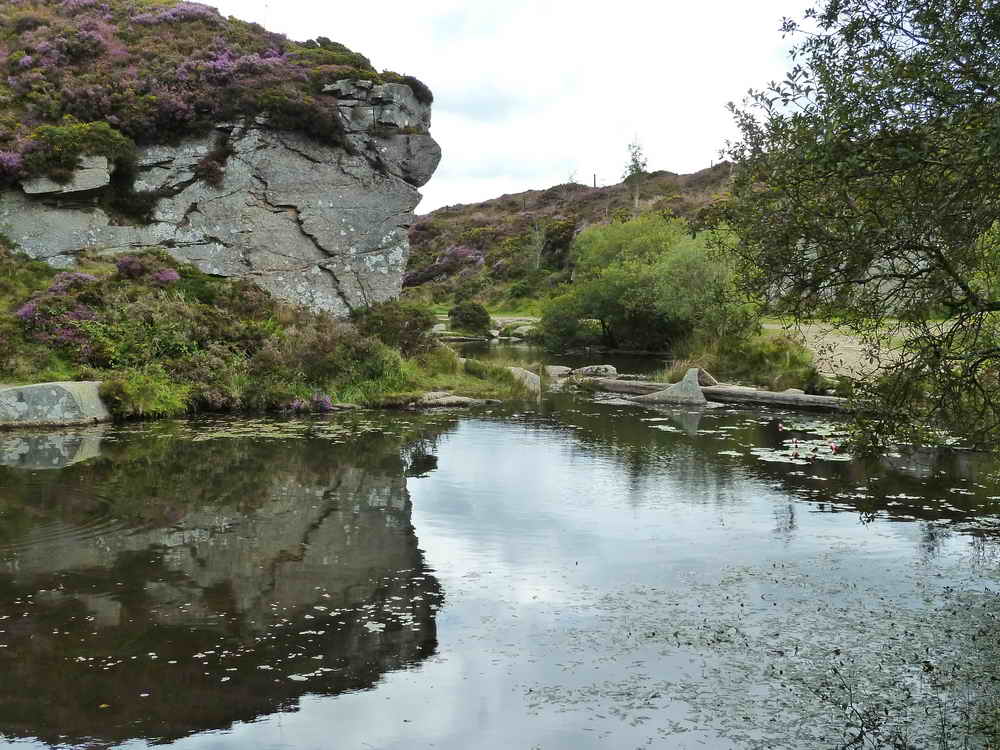 Another quarry view ..... the quarry (and whole Stover estate) was sold in 1829 to the Duke of Somerset. The canal flourished until the 1900s.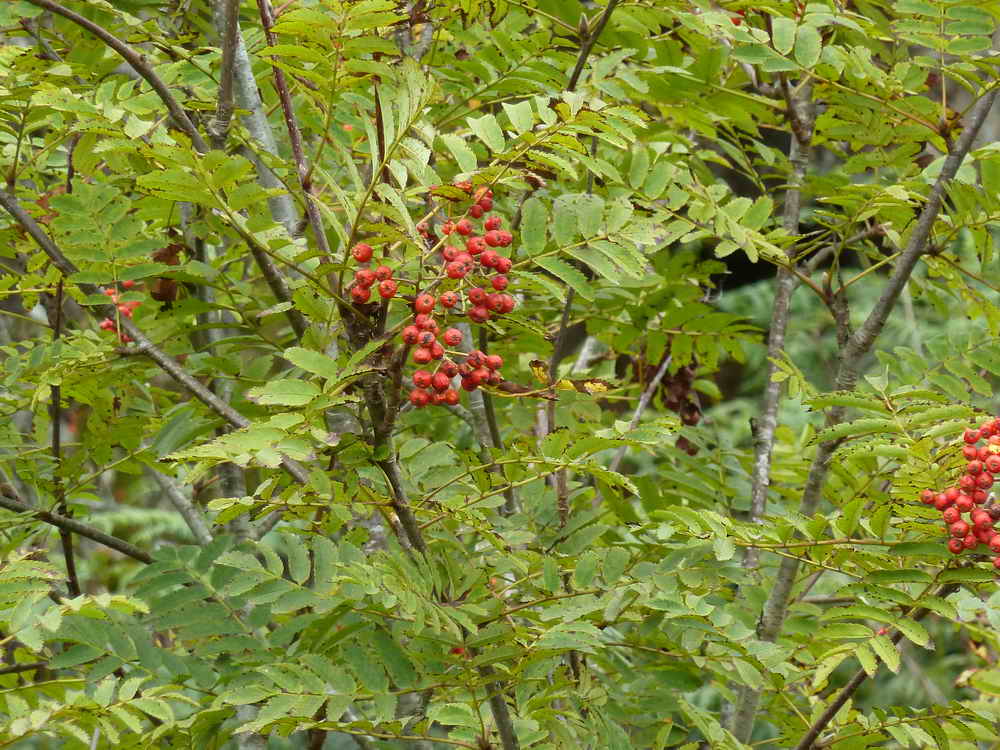 Rowan, in the quarry ....
As a previous photograph .....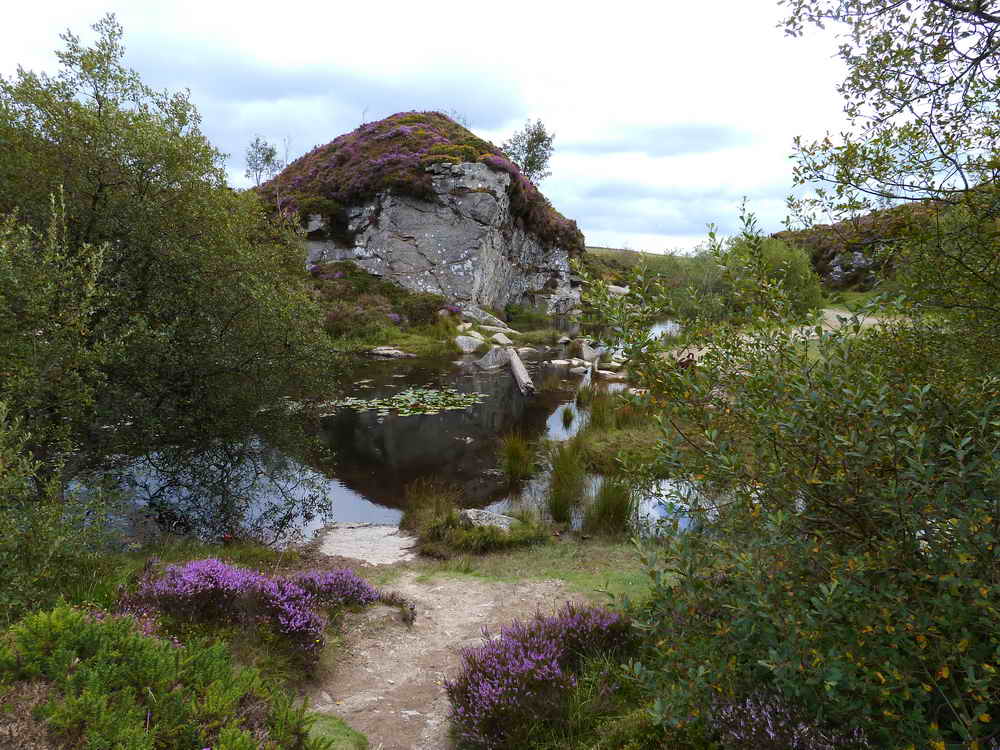 Another quarry view .....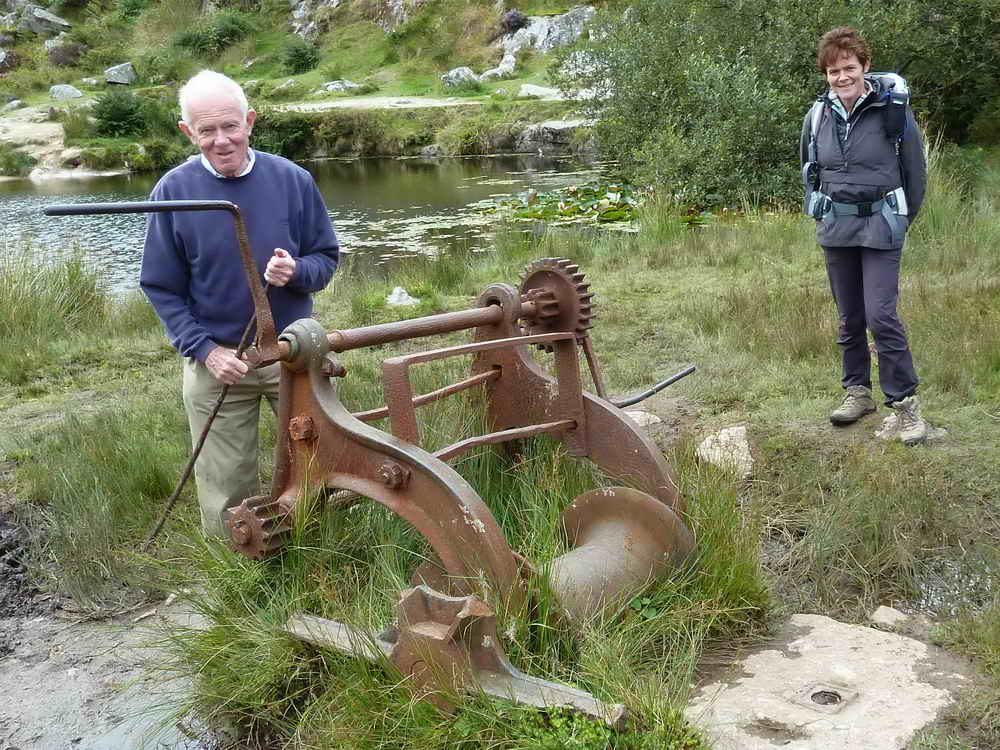 Tim and Liz at the winding mechanism, which needed some oil!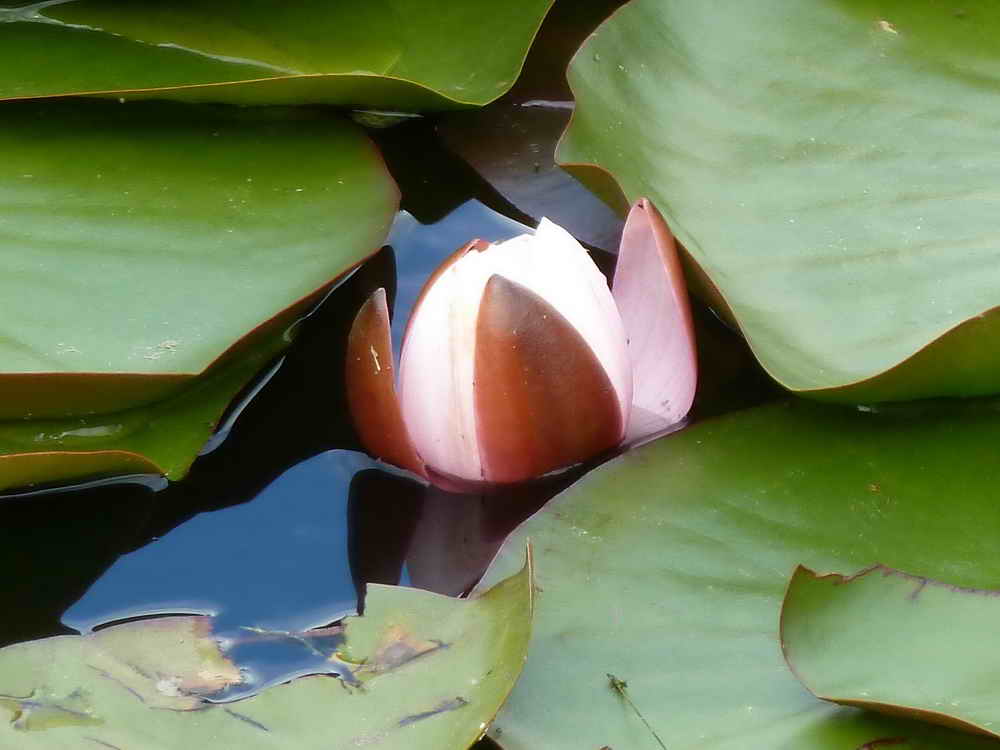 One more lily .....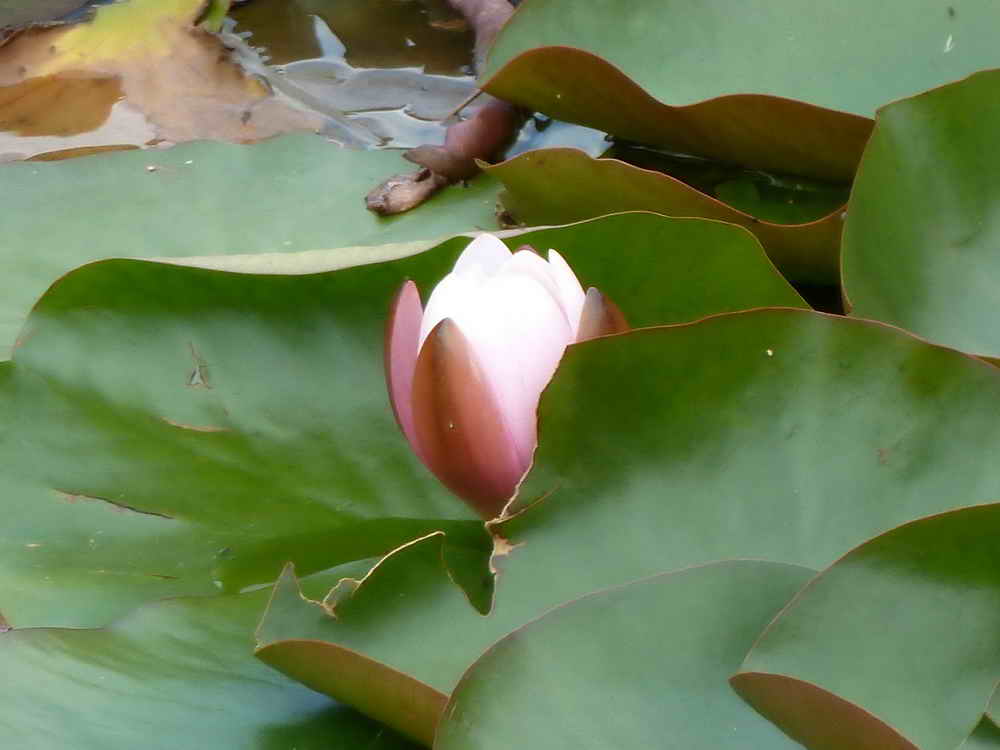 The final lily photo!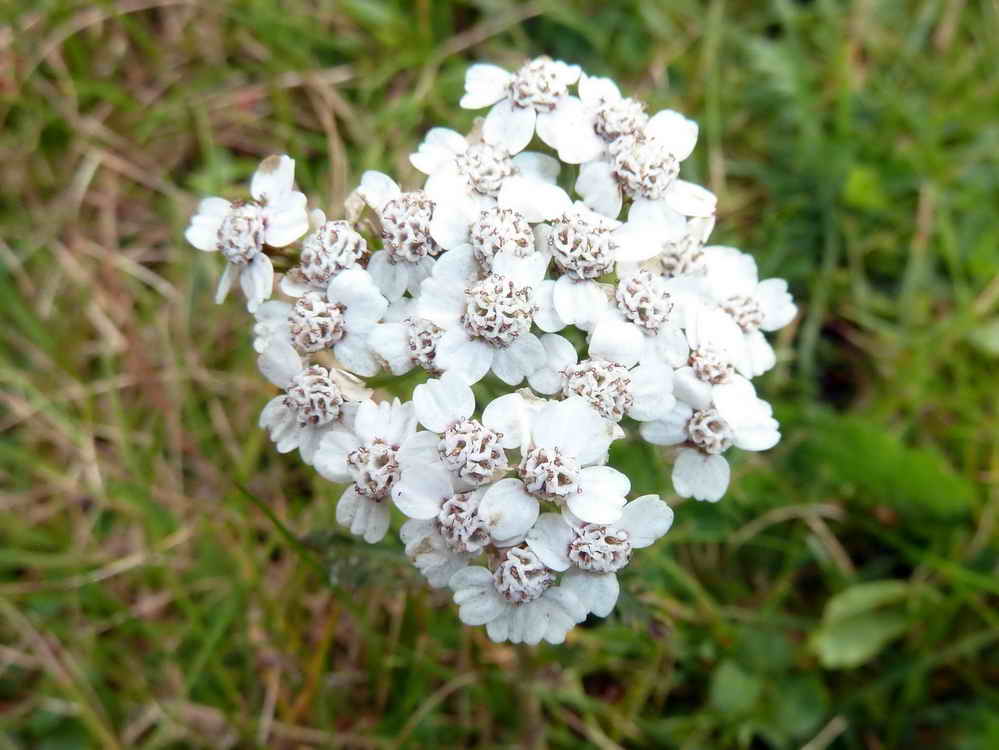 So far, unidentified flower, but here is the leaf .....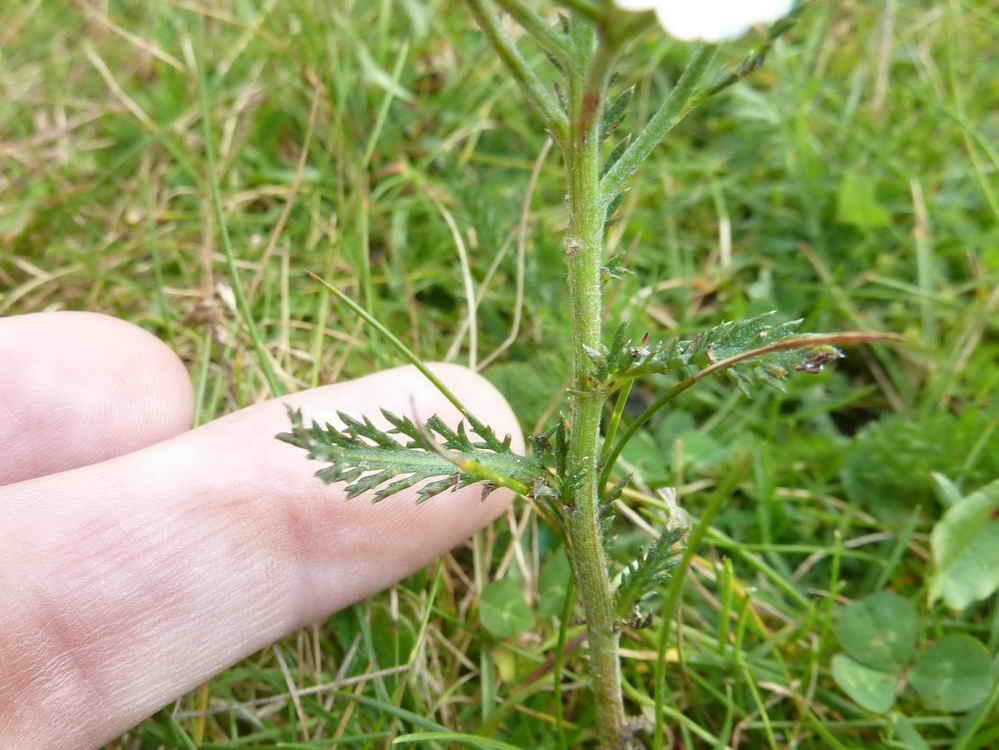 See previous caption.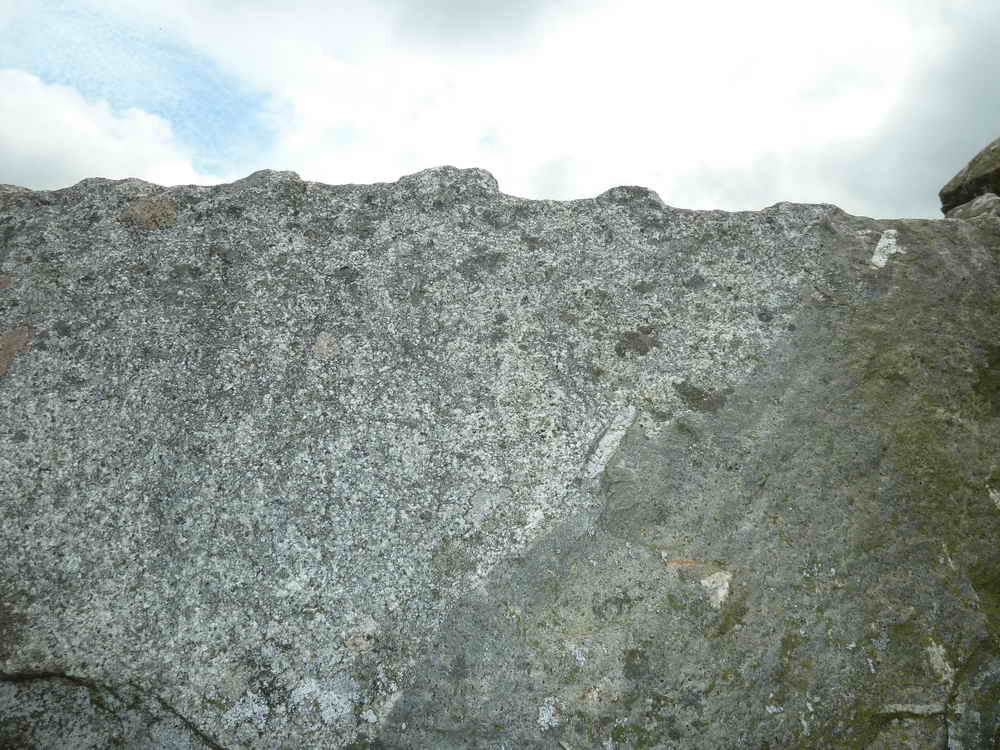 A low-angle view of some very regular wedge and groove marks, seen just inside the exit gate (western side of the quarry) - believed to have been used at a later date as an improvement on the old wedge and groove and the feather and tare methods?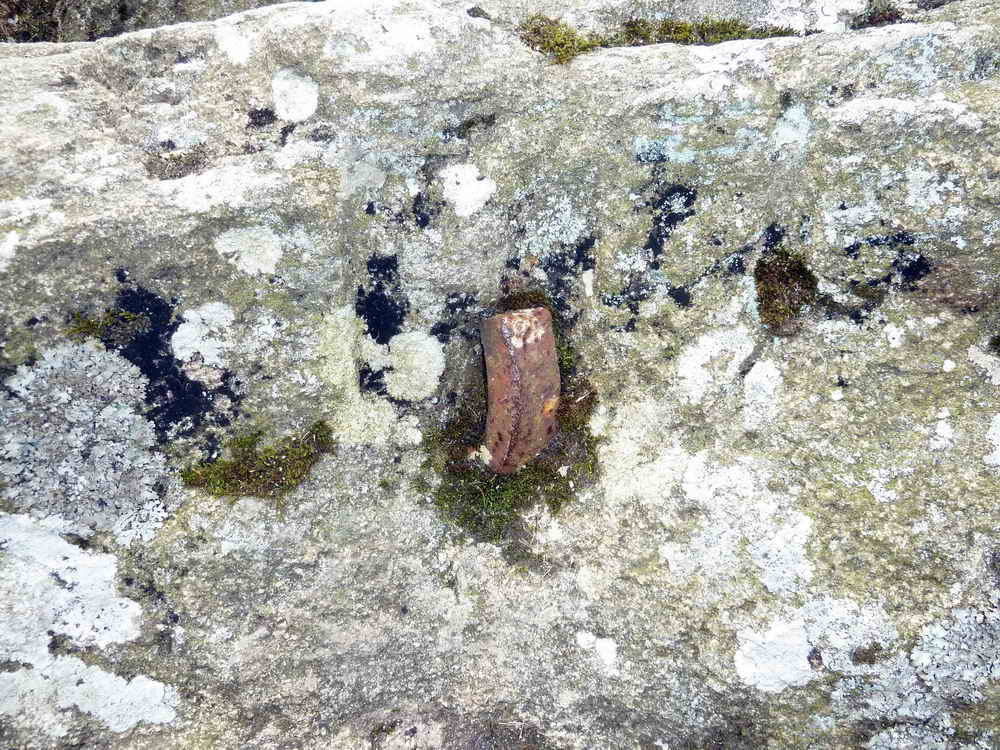 Not sure if this was a "stuck" tare from a feather and tare stone-splitting exercise that failed or if it was simply an anchoring pin - it is a square-section pin compared to normal tares?.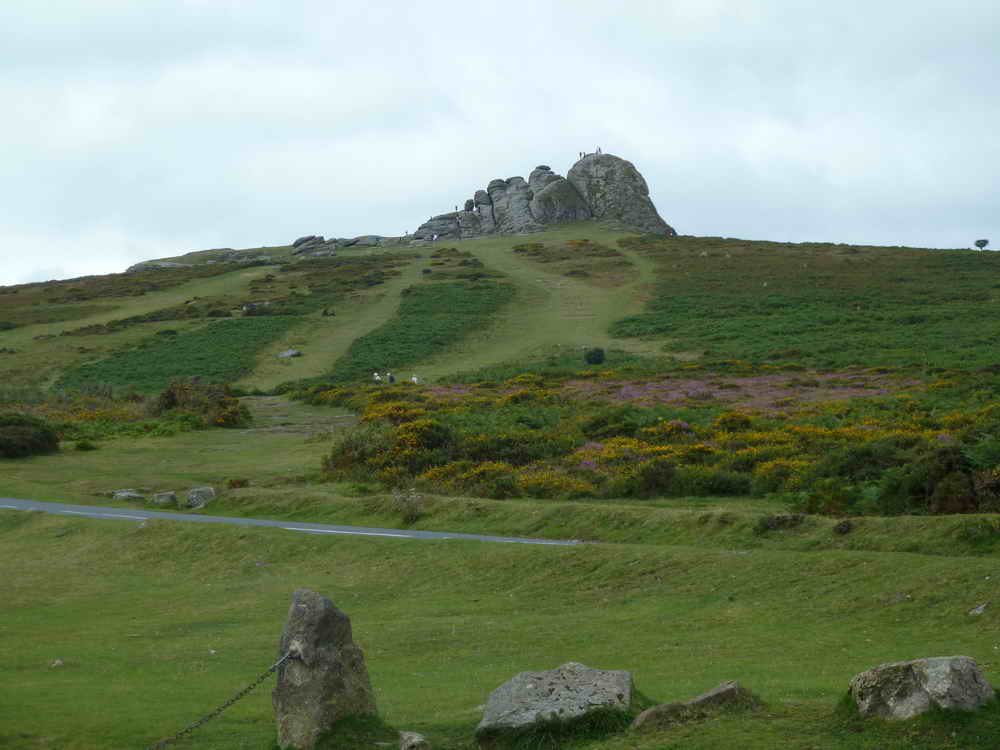 Haytor Rock, seen from the Visitor Centre .....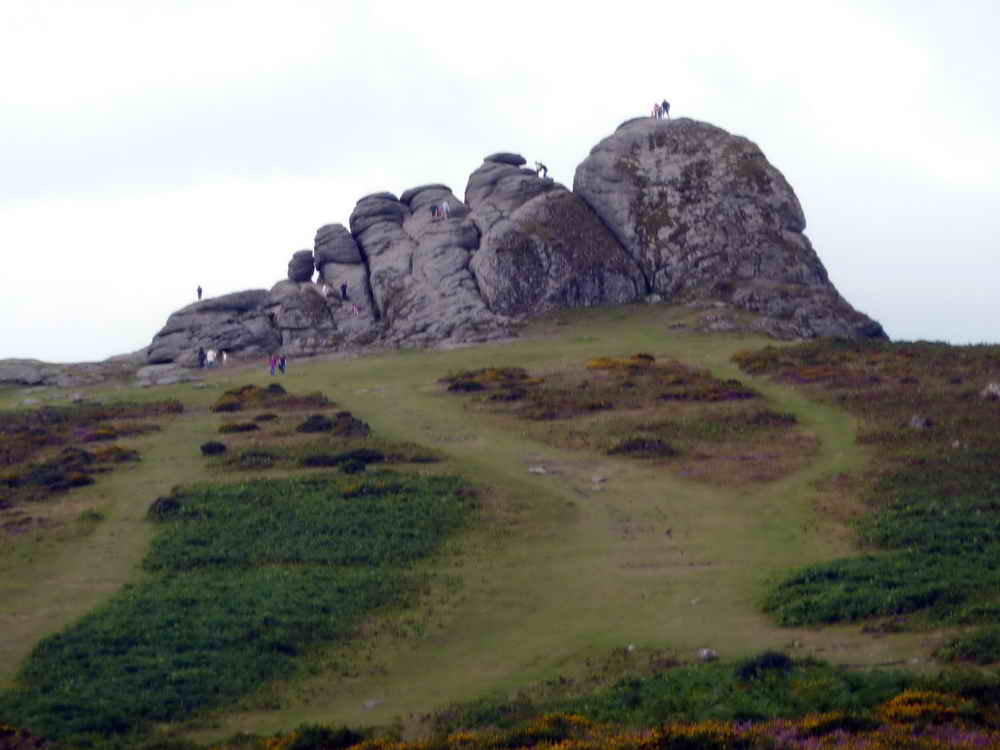 Zoomed view.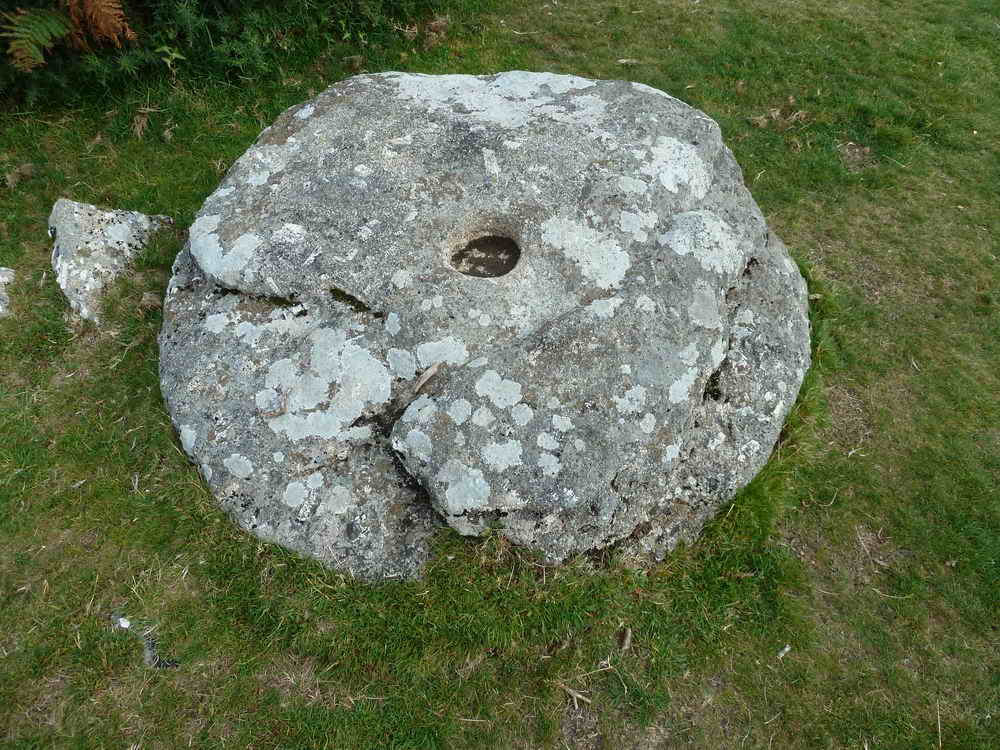 Is this an old whim stone? Some information ..... image collection .....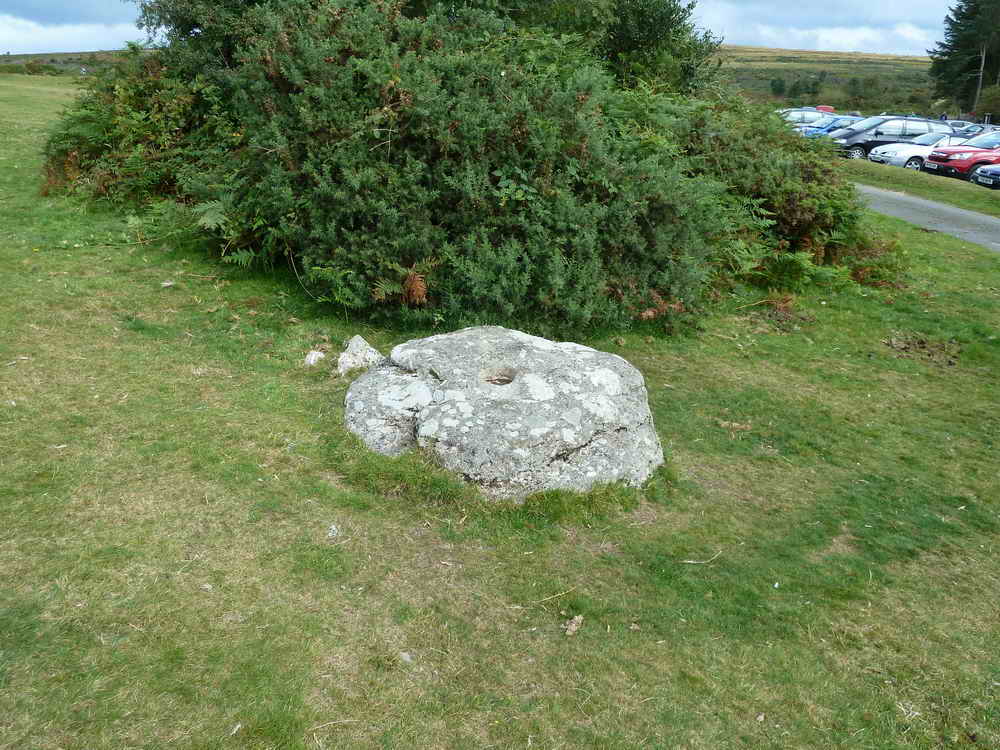 Showing it's proximity to the Visitor Centre car park.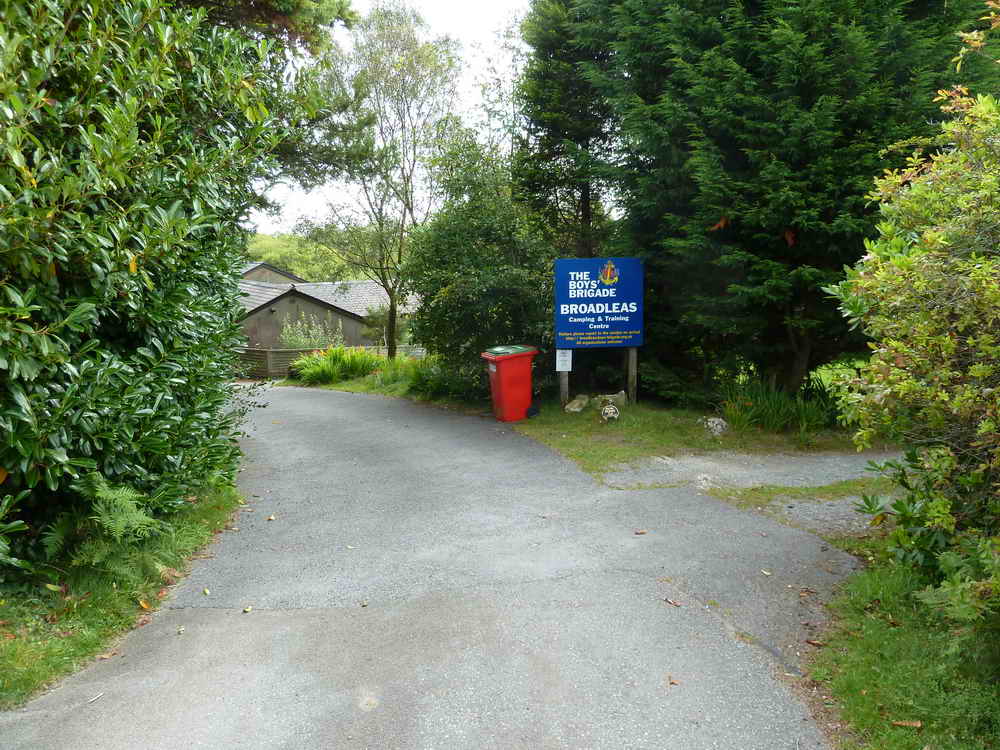 The property adjacent to the Visitor Centre .....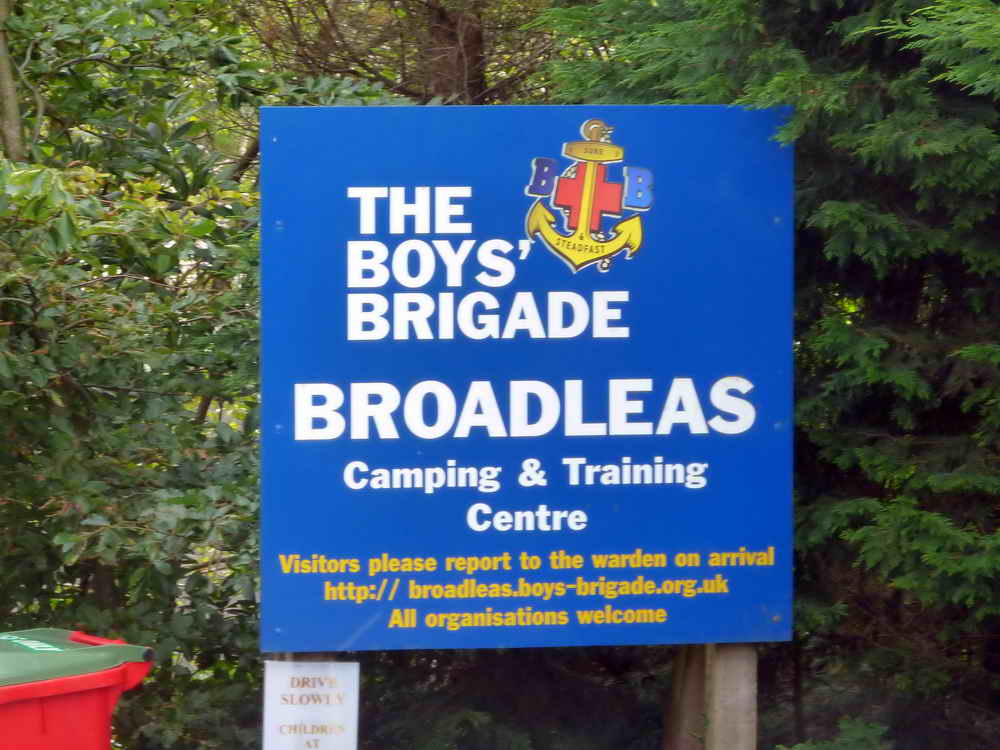 Closer view.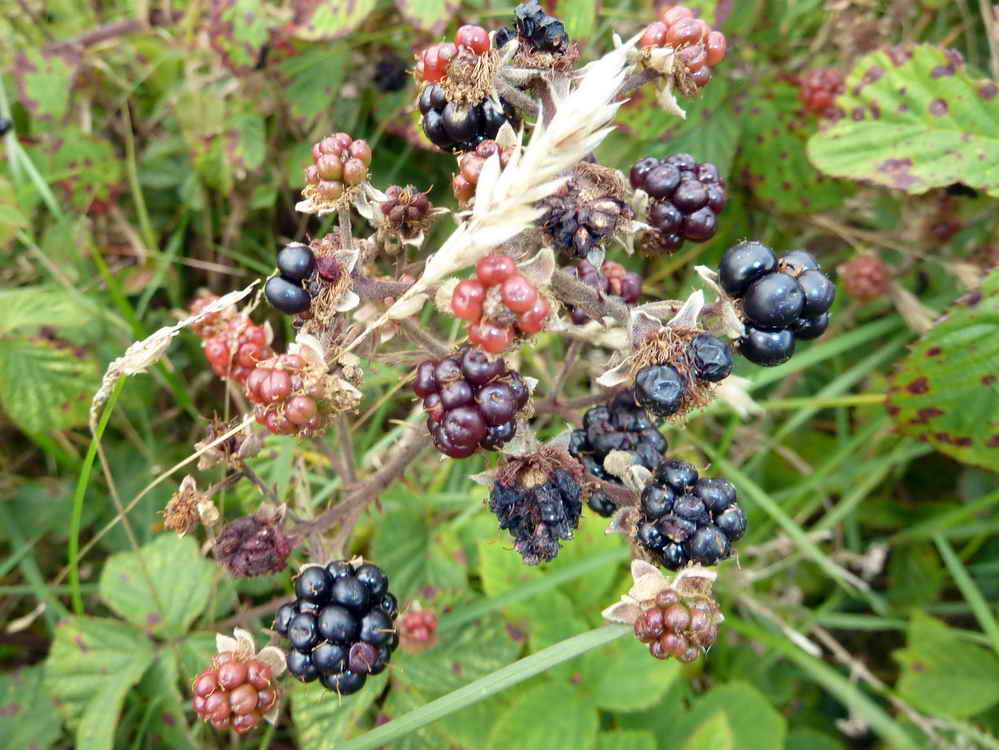 Wild blackberries - why do they always taste better than cultivated?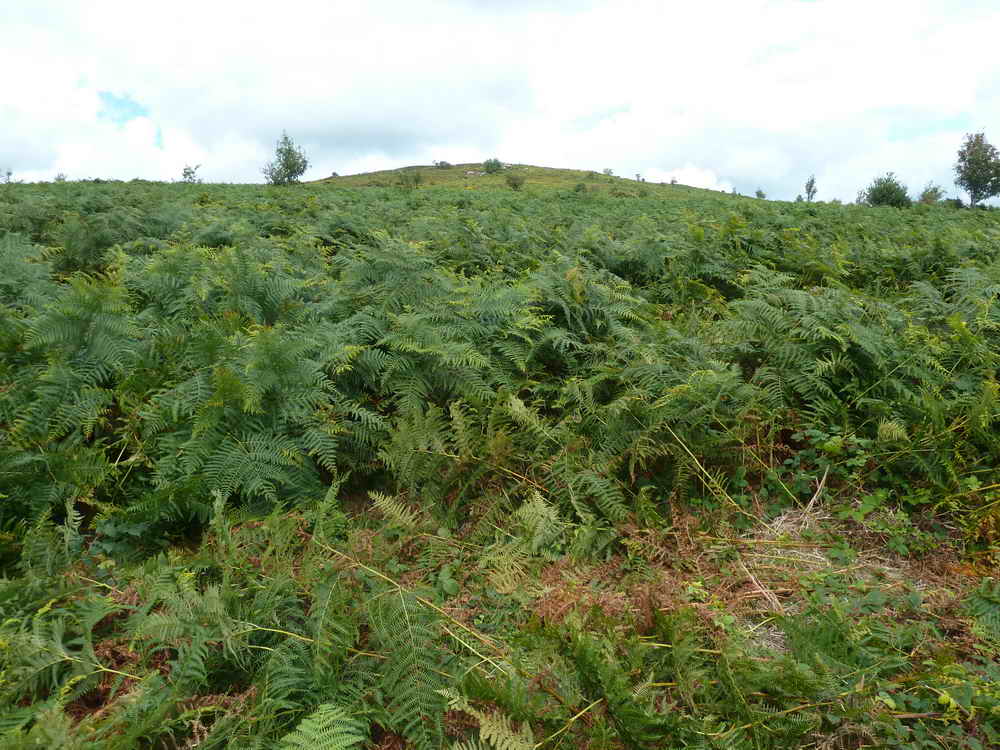 Pinchaford Ball?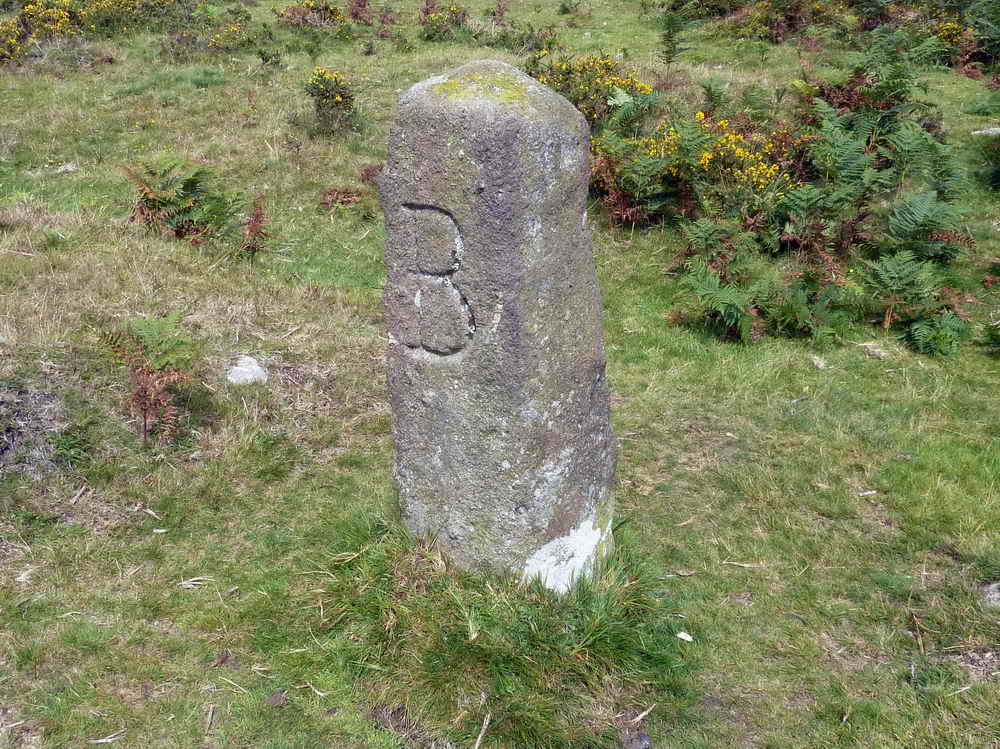 Boundary stone between Bagtor and Ilsington Manors .....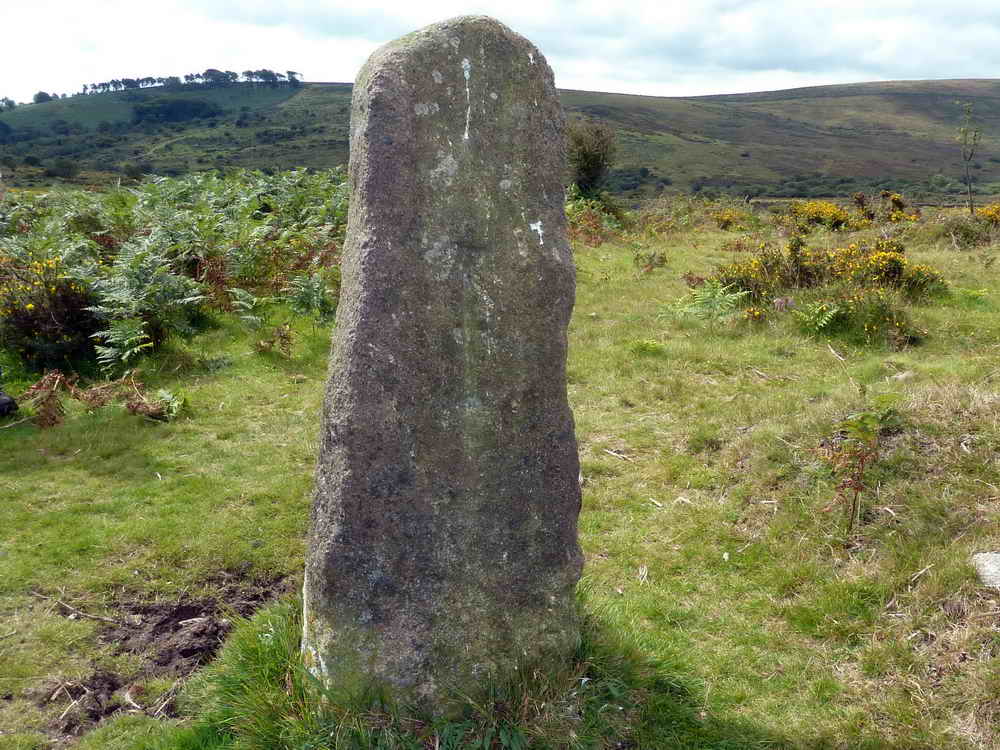 "I" - signifying Ilsington Manor. It is likely that this type of stone was erected as the result of a survey in 1835 to strengthen the manorial bounds. Source: D. Brewer (2002), Dartmoor Boundary Markers, Halsgrove, page 91.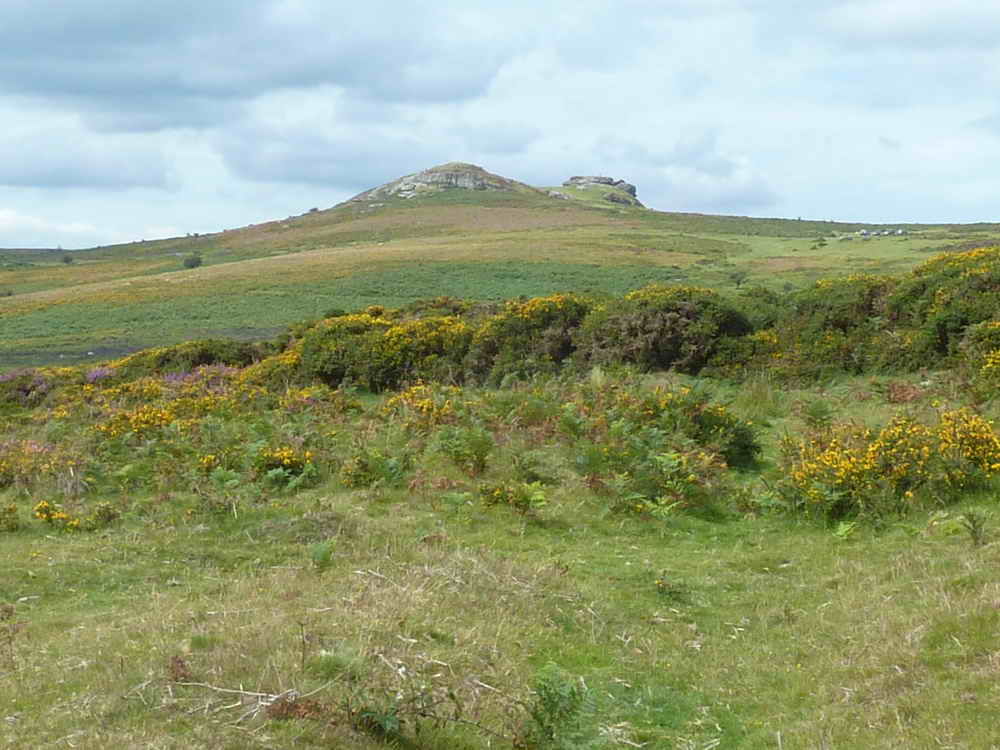 Saddle Tor, at SX 751 763, elevation 428 metres (1404 feet).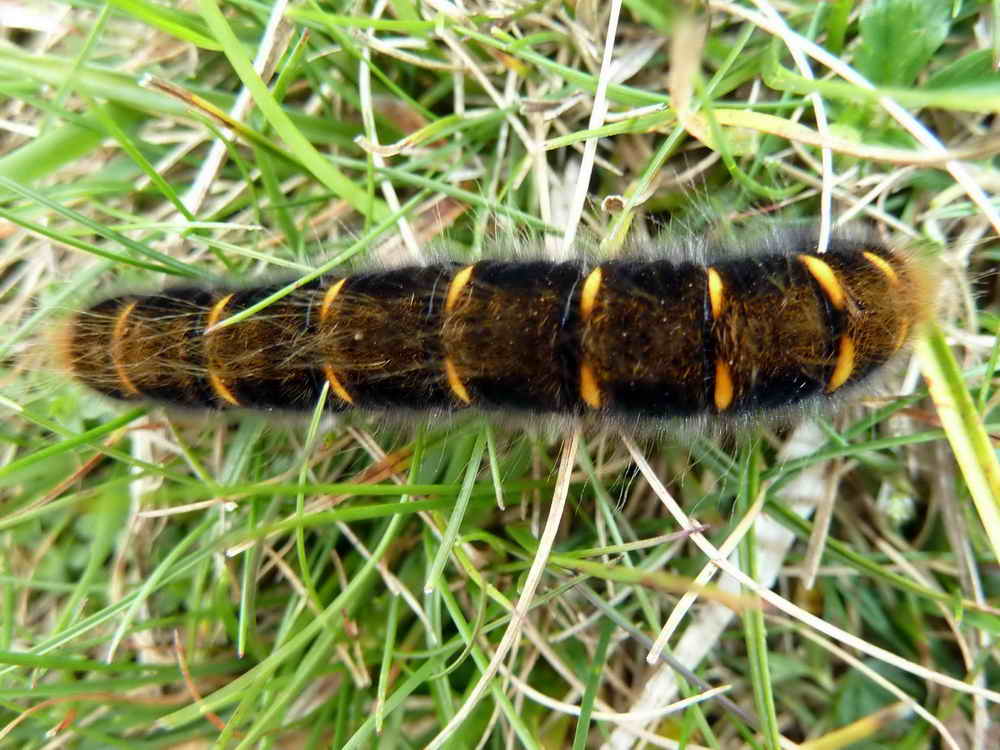 The first Fox Moth (Macrothylacia rubi) caterpillar of the year.
For those involved, many thanks, and ..... for those interested, it was after 5.30 pm - much to someone's amazement !!
MAP: Red = GPS satellite track of the walk.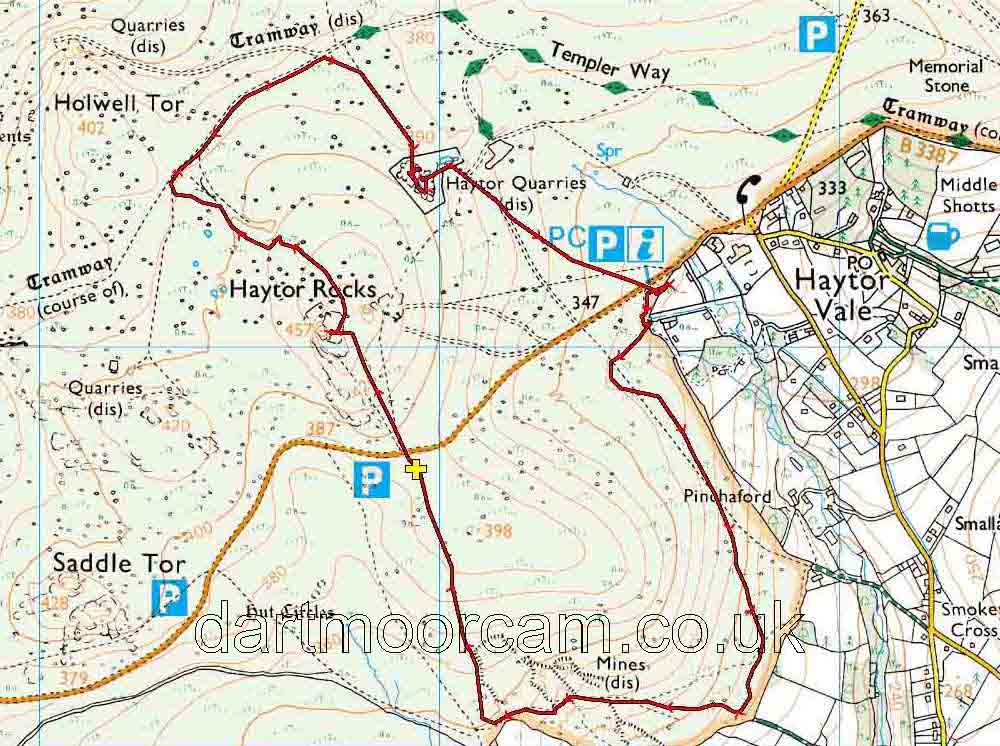 Ordnance Survey © Crown copyright 2005. All rights reserved. Licence number 100047373.
Also, Copyright © 2005, Memory-Map Europe, with permission.
Access to this walk was by road from Bovey Tracey, off the A382, following signs to Haytor.
Statistics
Distance - 6.2 km / 3.8 miles

All photographs on this web site are copyright ©2007-2016 Keith Ryan.
All rights reserved - please email for permissions