This walk: 2009-9-30. Gutter Tor, Sheeps Tor, corn ditch wall, boundary work, Outhome cist, Fox Moth caterpillar, Combshead Tor, Down Tor, Cuckoo Rock, PCWW 1919 marker stone, Longstone Leat, Yellowmead multiple stone circle, Leather Tor, Sharpitor, fly agaric toadstool.
More photos/videos taken the following day - here.
Walk details below - Information about the route etc.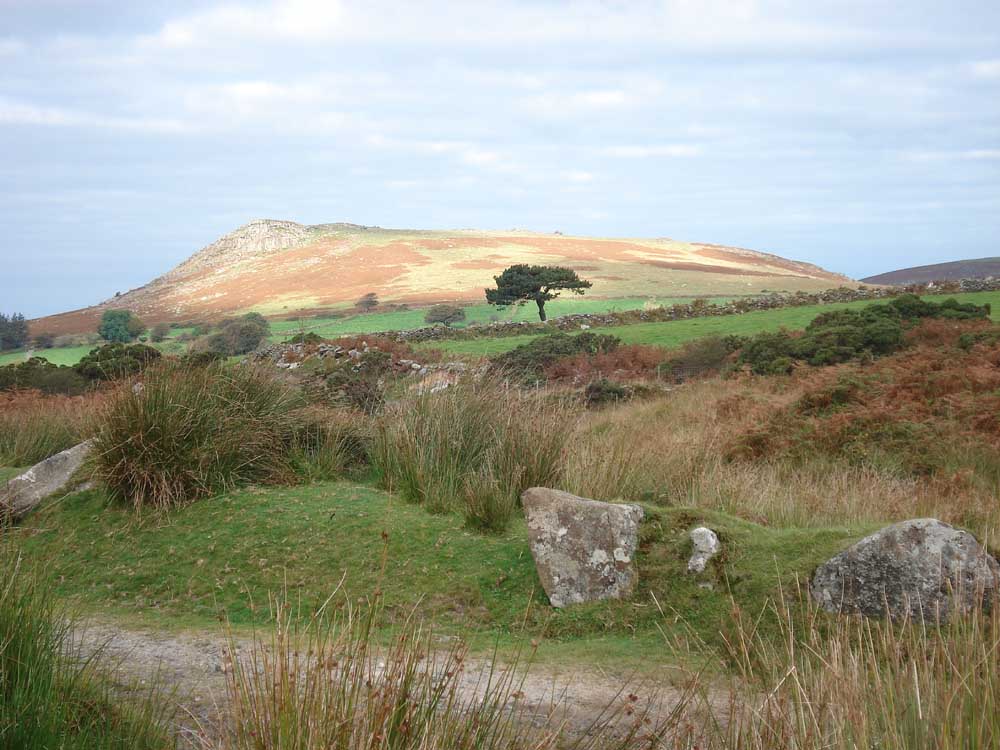 Sheeps Tor, from near the car park, bathed in sunlight. SX 566 682, elevation 369 meters (1210 feet).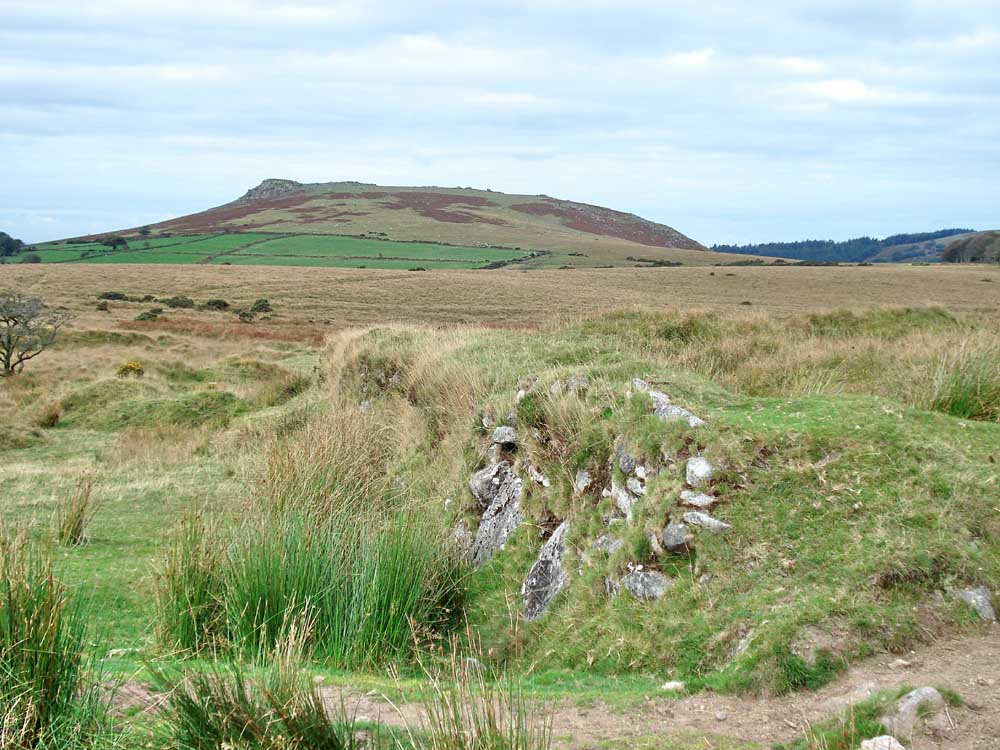 Sheeps Tor with a section of corn ditch wall in the foreground. The steep wall is against the common or open grazing land, enabling animals that breached it, into someone's farmland, to leave easily but hindering their return to the farmland. This is at SX 58092 67935 ± 5 metres, as located by GPS.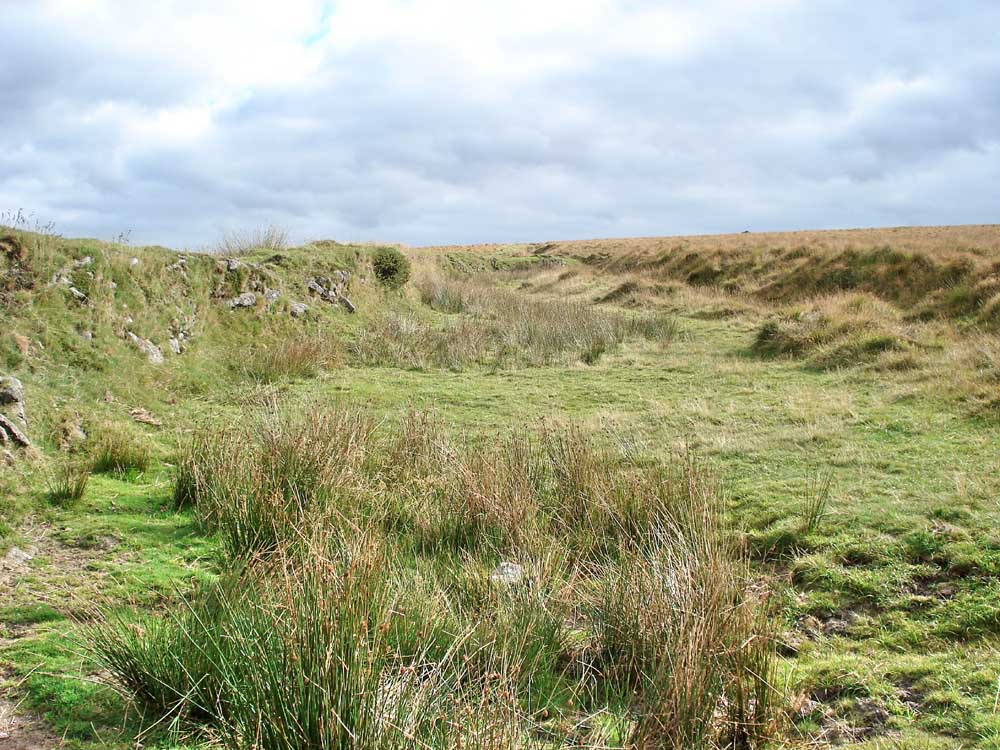 Looking up towards Eyelesbarrow along the old corn ditch wall, designed to keep deer and other animals from entering enclosed farmland and enabling them to leave easily but preventing re-entry from the open moor, being steep on this moorland side and not so on the other.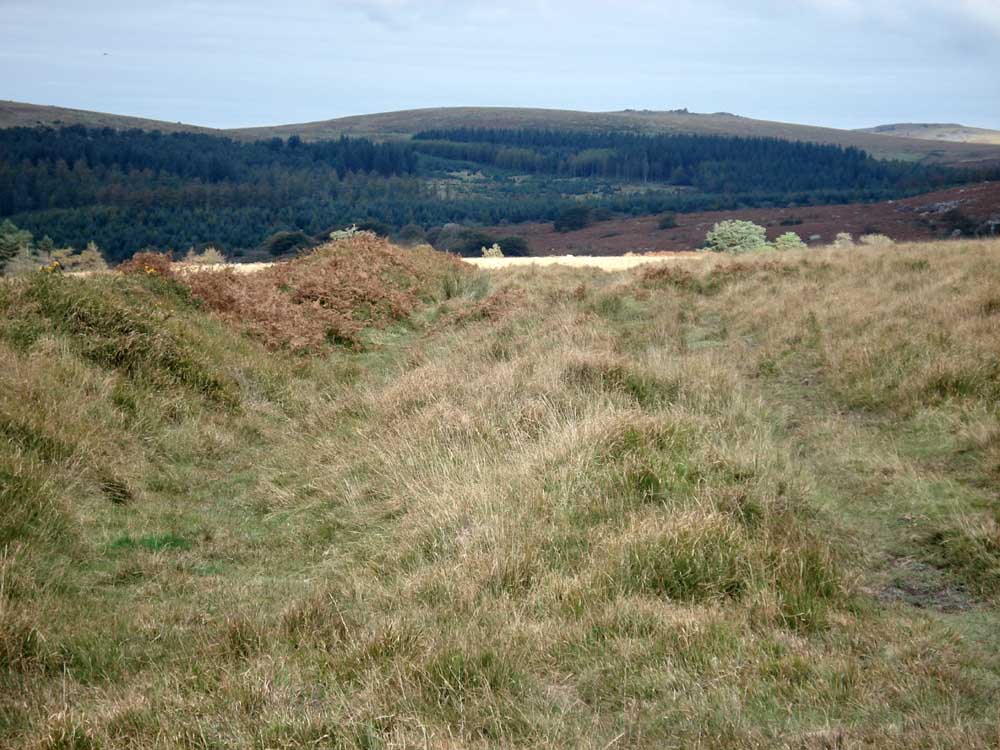 Looking along another piece of old boundary/reeve, taken a few metres from the previous photo.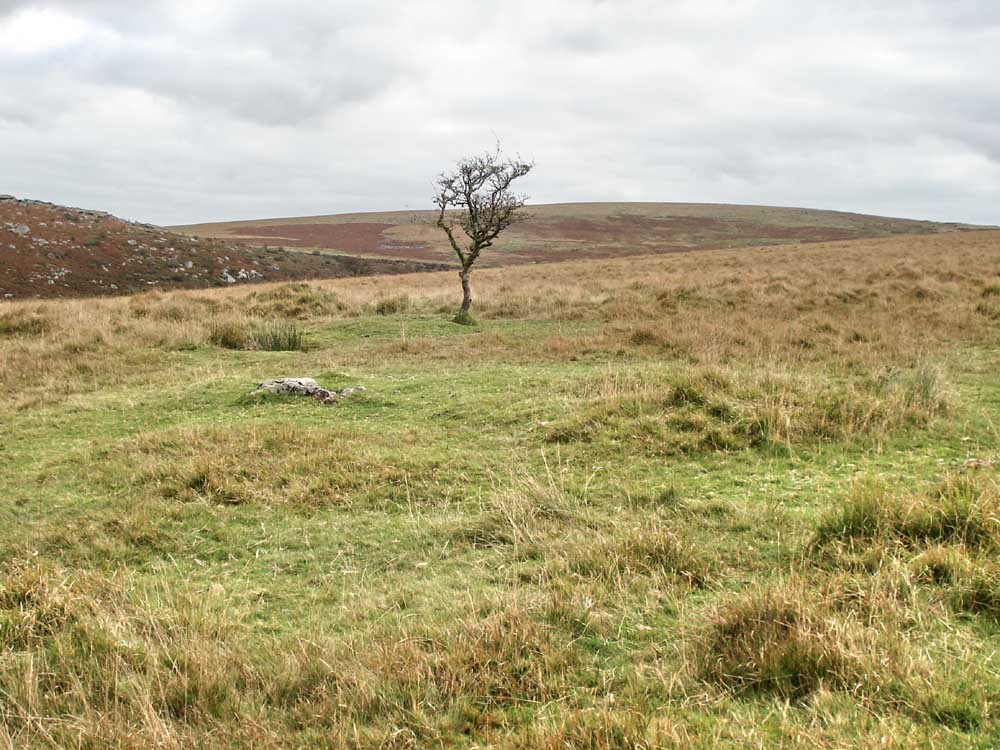 Solitary tree with Outhome cist nearby .....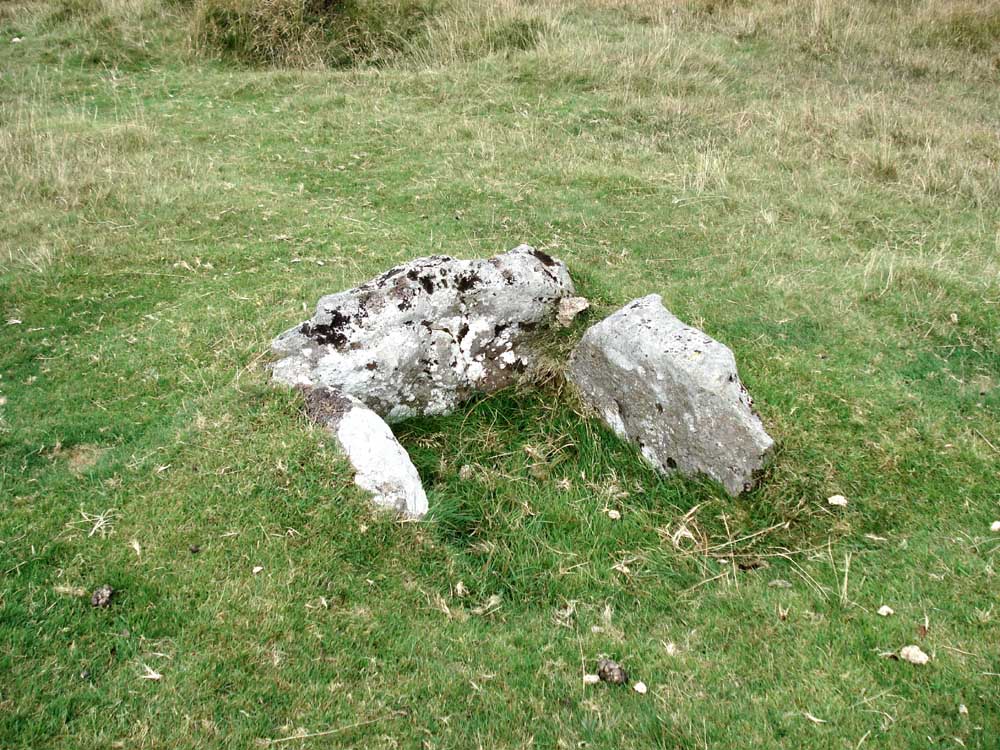 ..... Outhome cist, SX 57995 68278 ± 4 metres.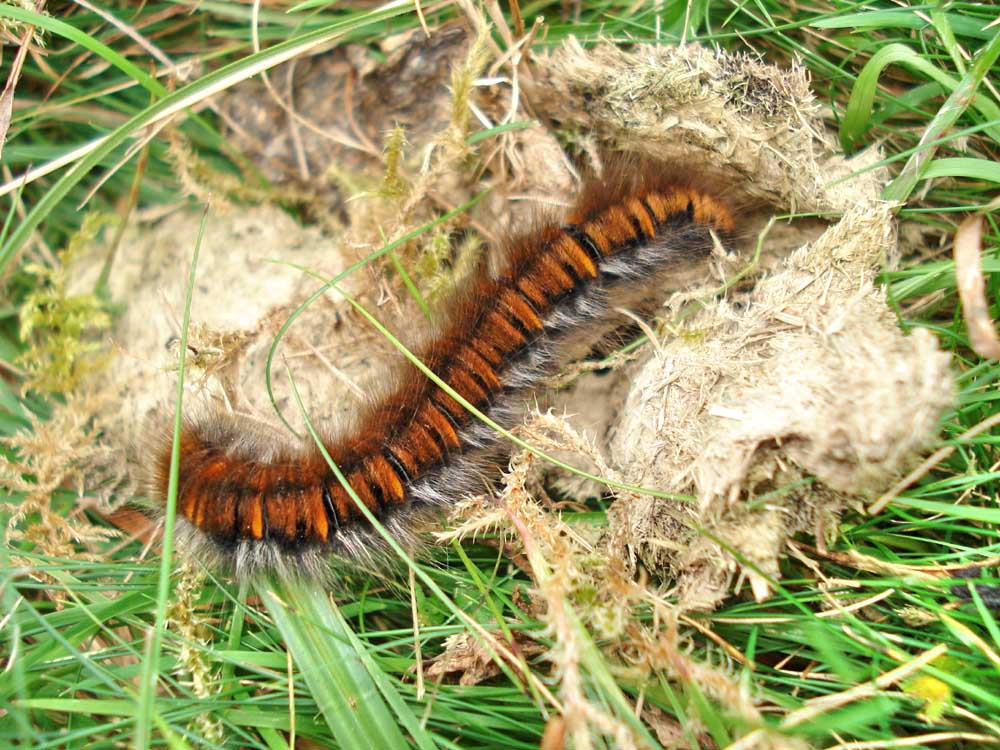 Fox Moth caterpillar (July-October), about 8 cm / 3 inches in length, seen last year here. Heather, Bramble, and Bilberry are among its food plants. It will be fully grown by the autumn. It will then hibernate, to emerge next spring without feeding, pupate in March/April and be on the wing in May.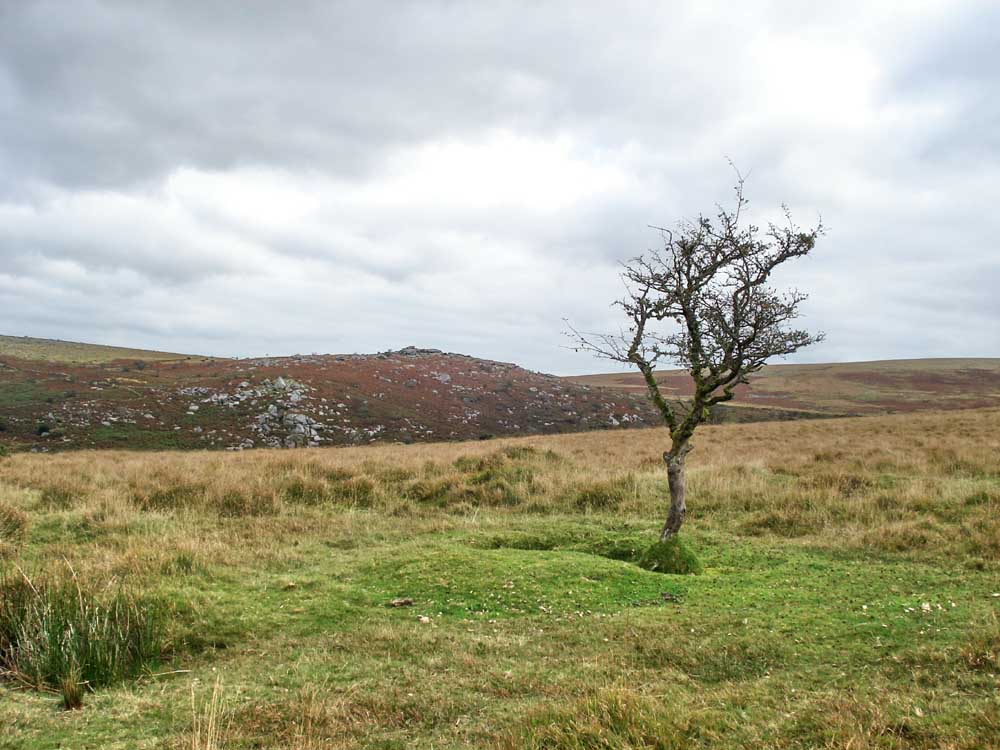 Combshead Tor, SX 587 688, elevation 371 metres (1217 feet), from the cist.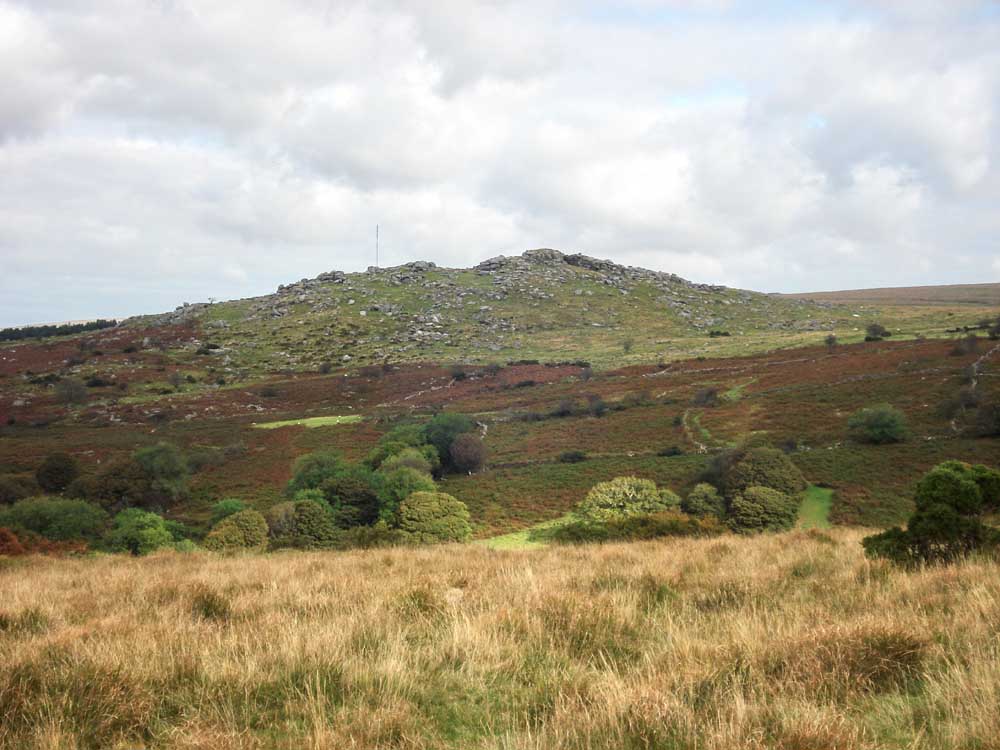 Down Tor, SX 579 694, elevation 366 metres (1200 feet), from the cist, with the North Hessary Tor TV transmitter behind.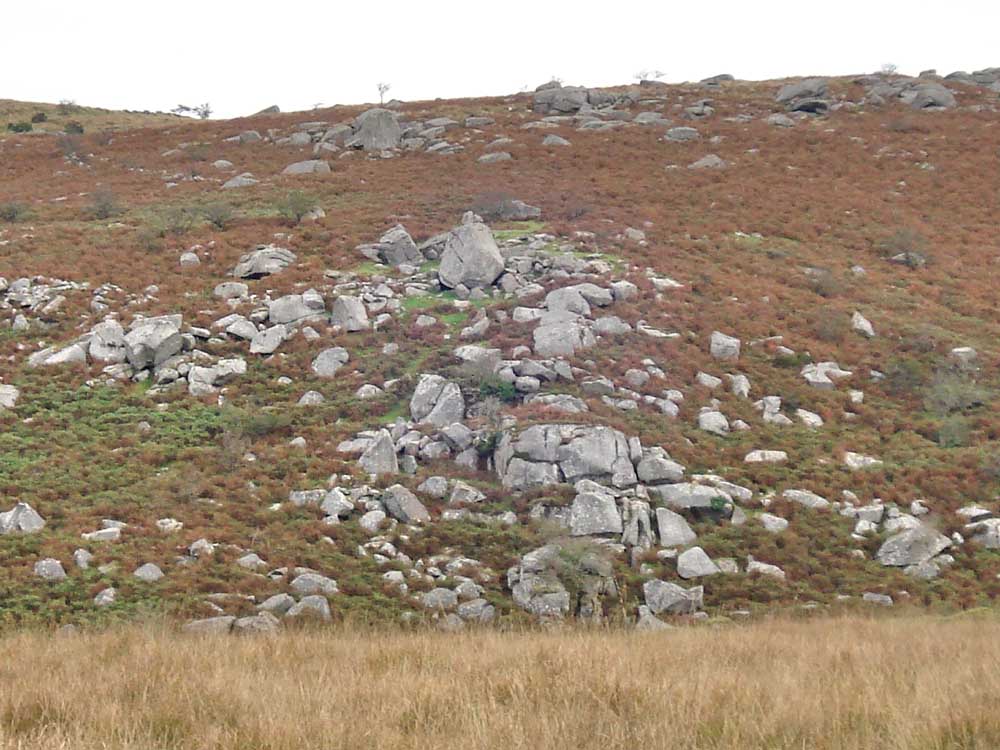 Cuckoo Rock, SX 58470 68723, from the cist. The name is said to come from this being the place where a local farmer always heard the first cuckoo. Another possibility is that it is like a cuckoo's egg in a nest of small eggs?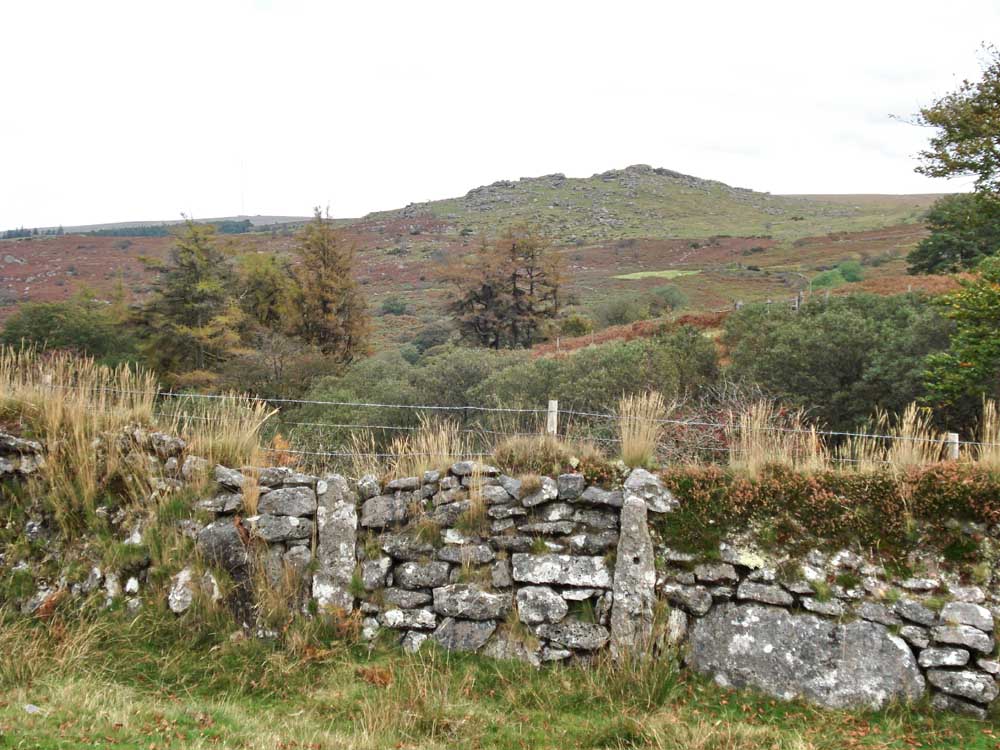 A filled-in gateway, with Down Tor behind. Just right of this, and behind the wall, is a mine shaft ("Shaft" on the map).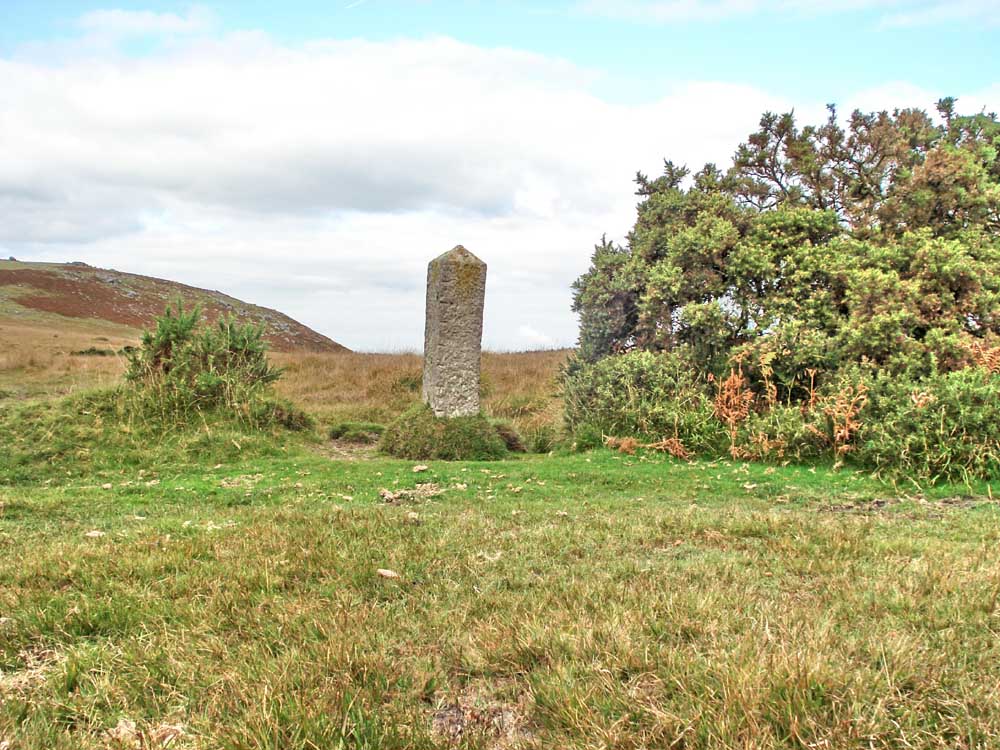 A marker for the boundary of the water shed for Burrator Reservoir .....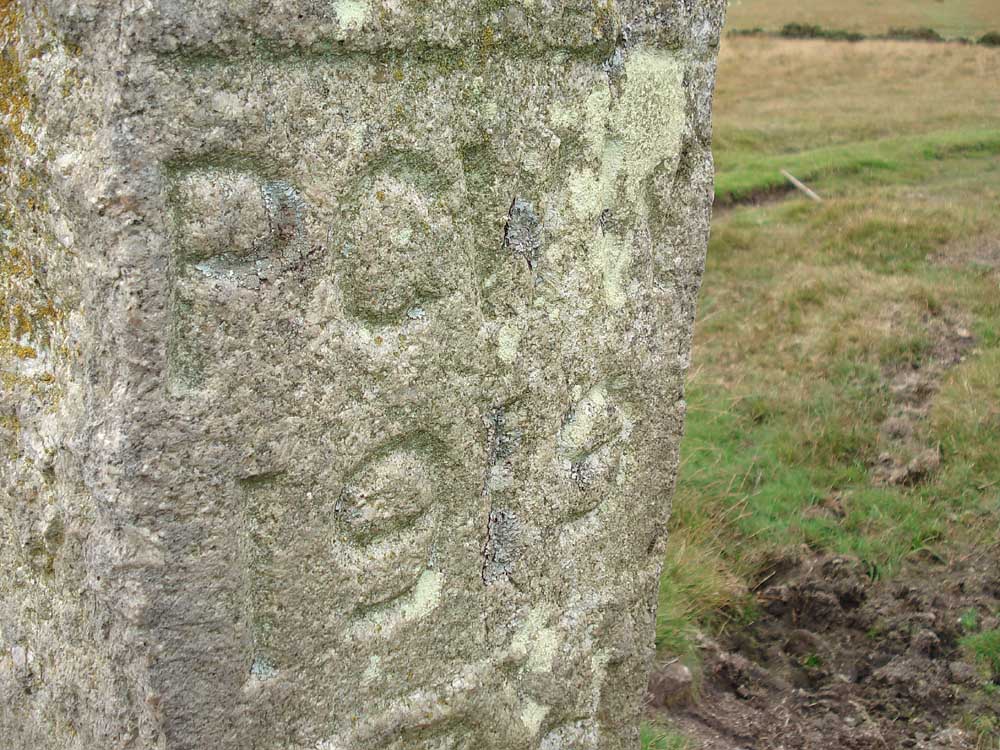 ..... this one being marked PCWW 1919.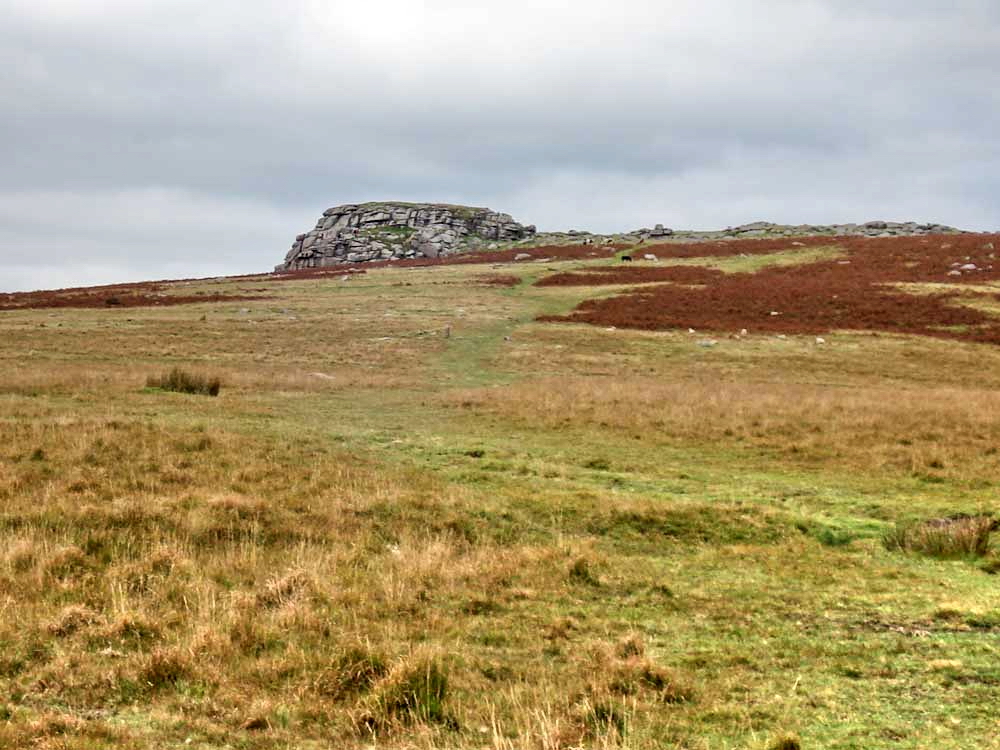 A different view of Sheeps Tor.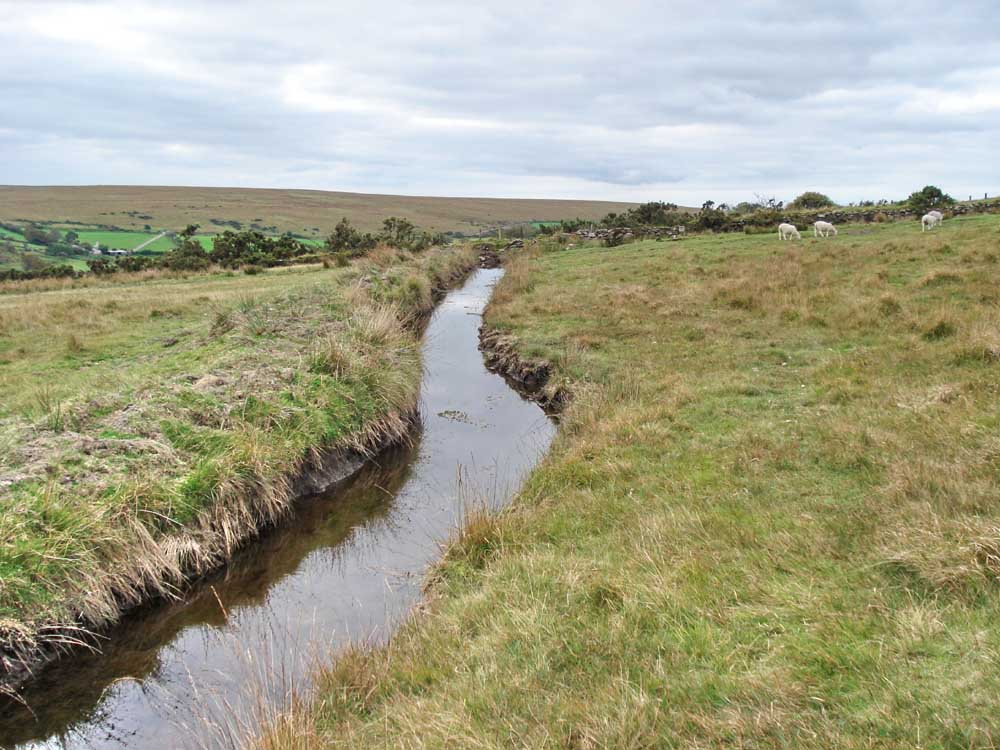 Longstone Leat.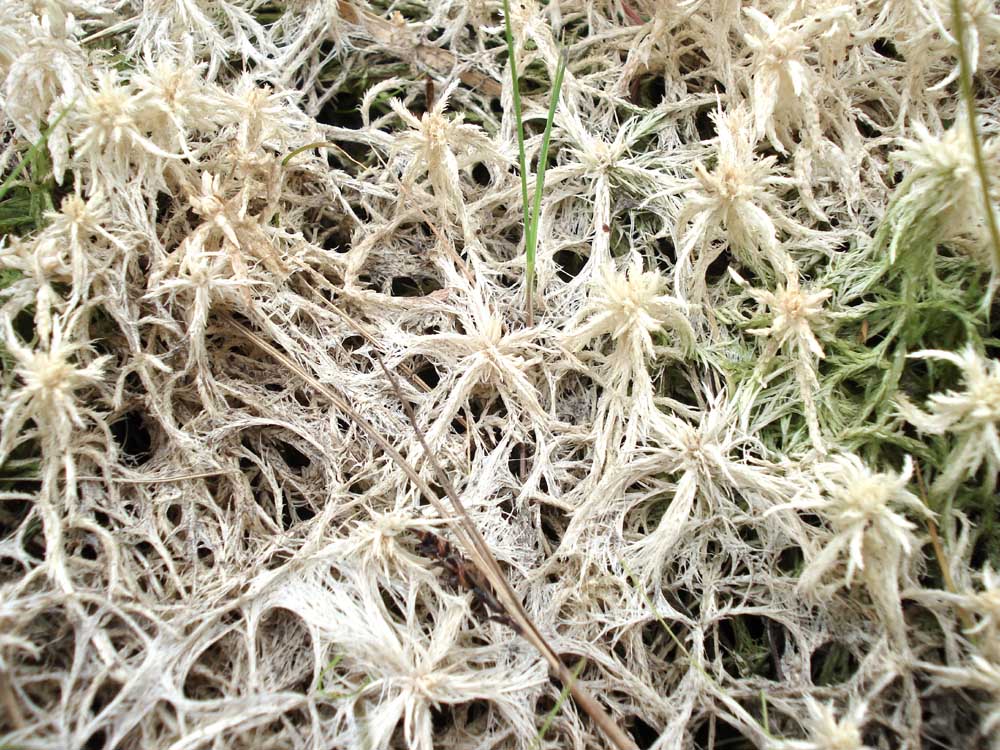 Blanched Sphagnum moss.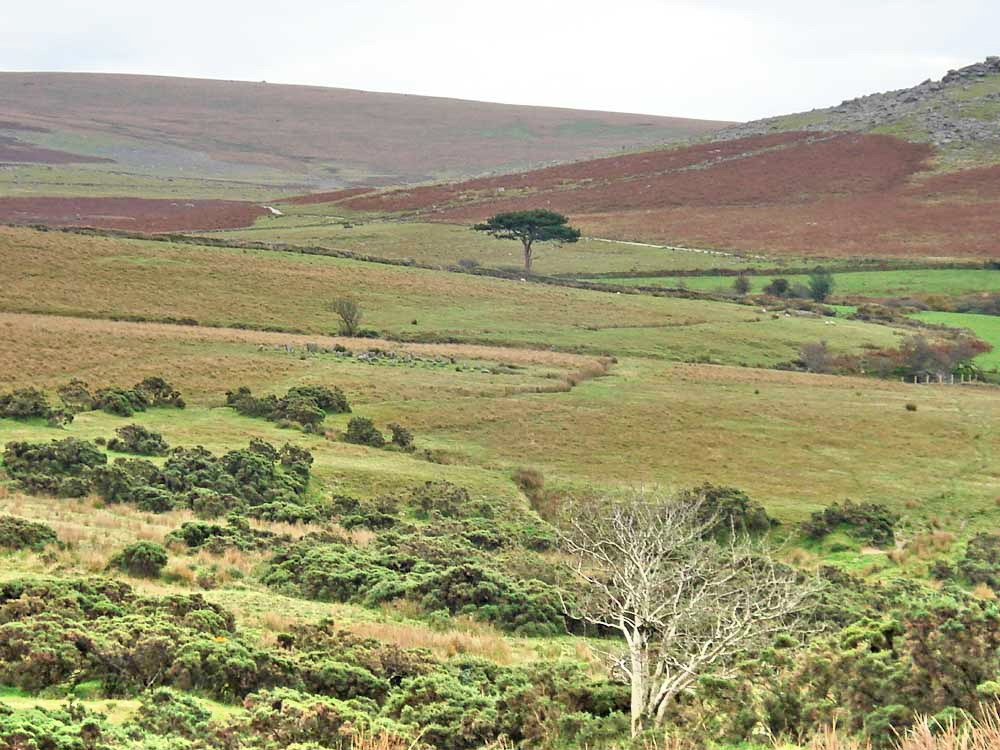 A distant view of Yellowmead multiple stone circle at SX 57487 67854 ± 4 metres .....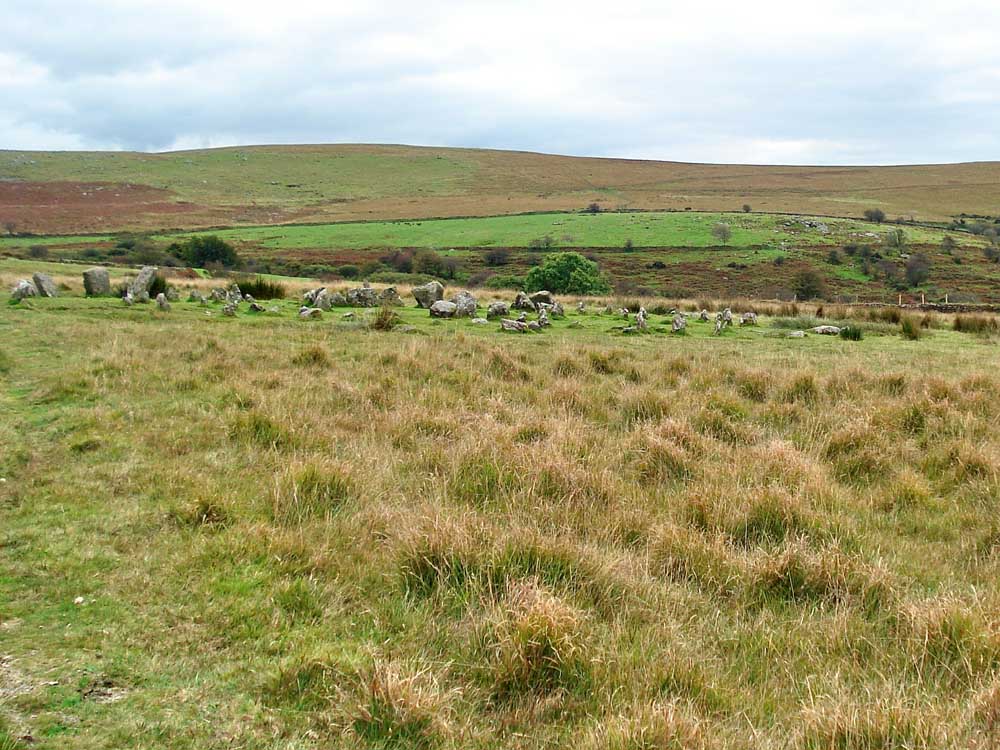 ..... a closer view ..... Also, see: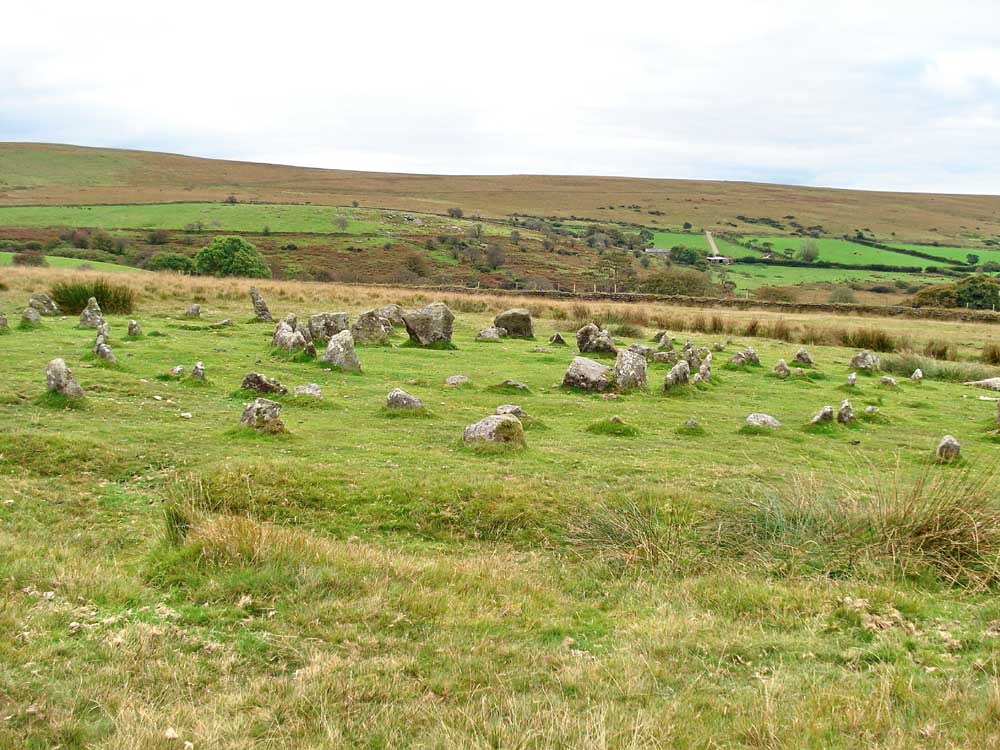 ..... and closer still.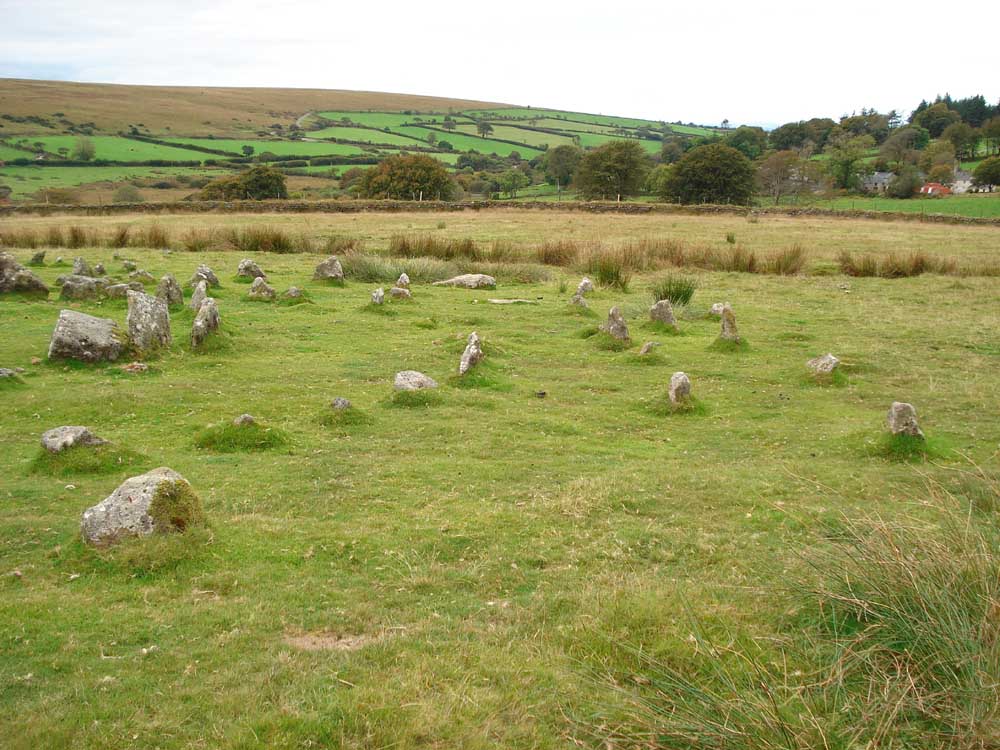 A view of parts of the four concentric stone circles .....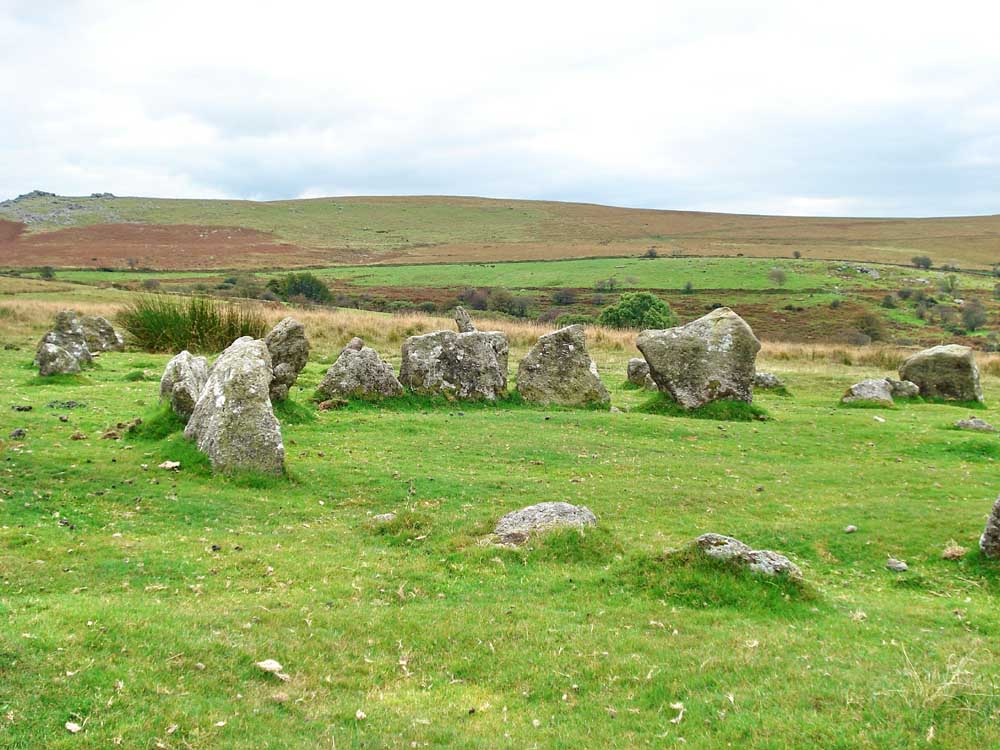 More detail .....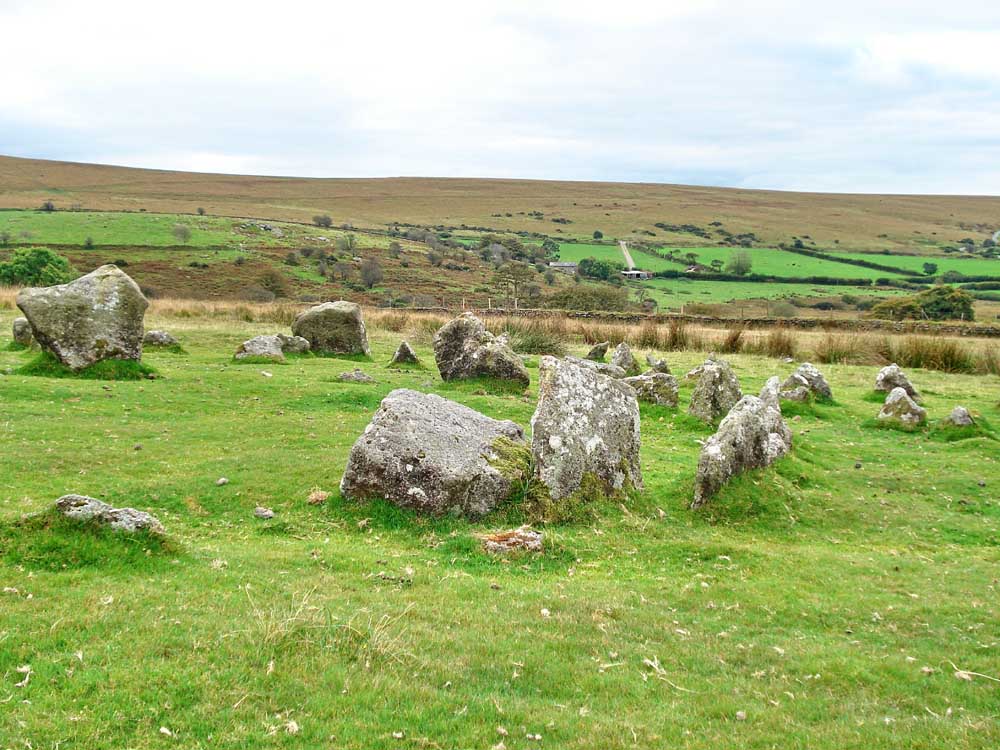 ..... and again.

Dartmoor CAM movie. TIPS .....

once viewing, make movie viewer "Full Screen"

click the loop or "continuous play" icon (if there is one)

press F11 to make more "Full Screen", remembering to press it again to regain Normal Screen.


Dousing at the quadruple stone circle
File size: 2 MB
12 secs download on BT Broadband.
Plays for 28 secs. - beware of wind noise.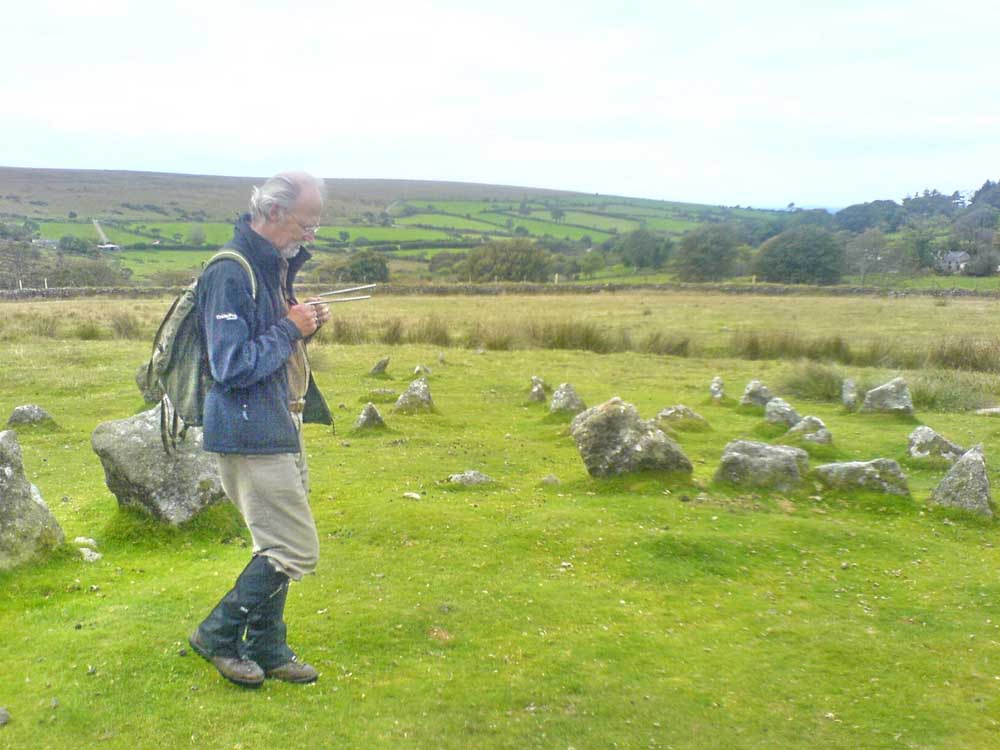 Some fool looking for Colditz (pub lunch story!) ..... actually, several of us found energies in the innermost circle.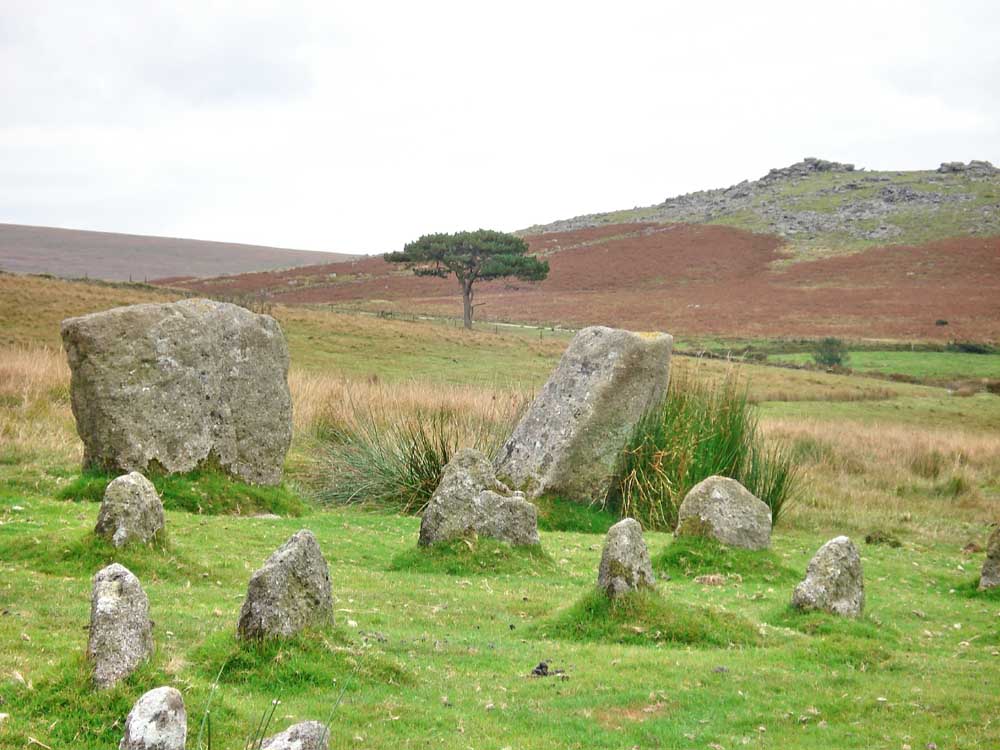 I thought this was almost artistic ..... with Gutter Tor above, at SX 578 668, elevation 345 metres (1131 feet).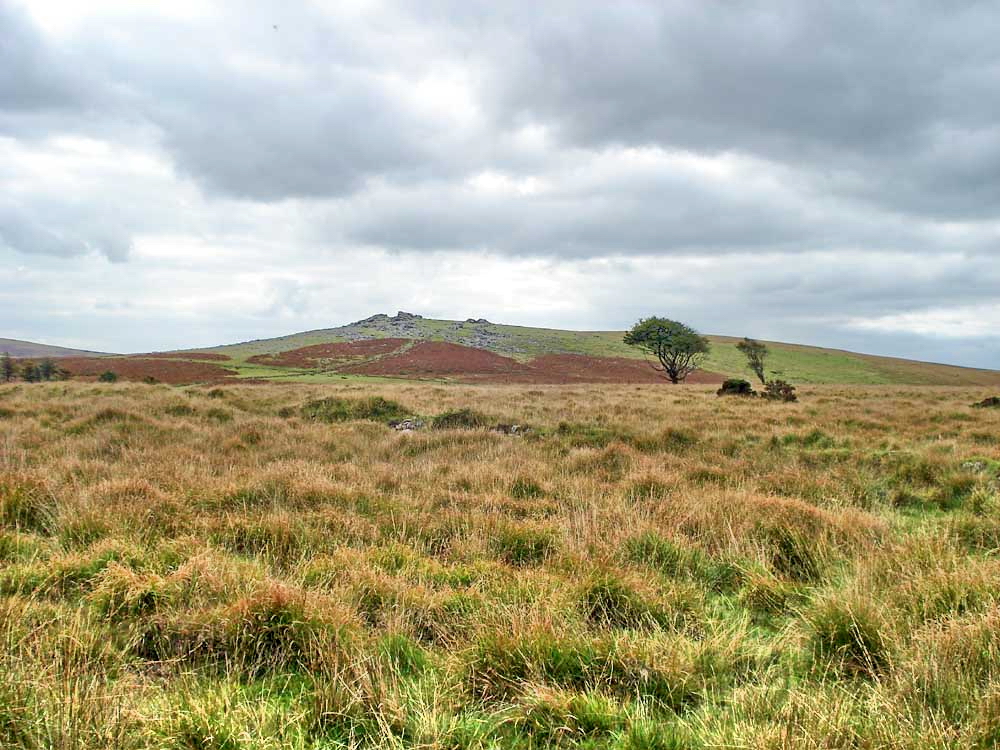 View to Gutter Tor.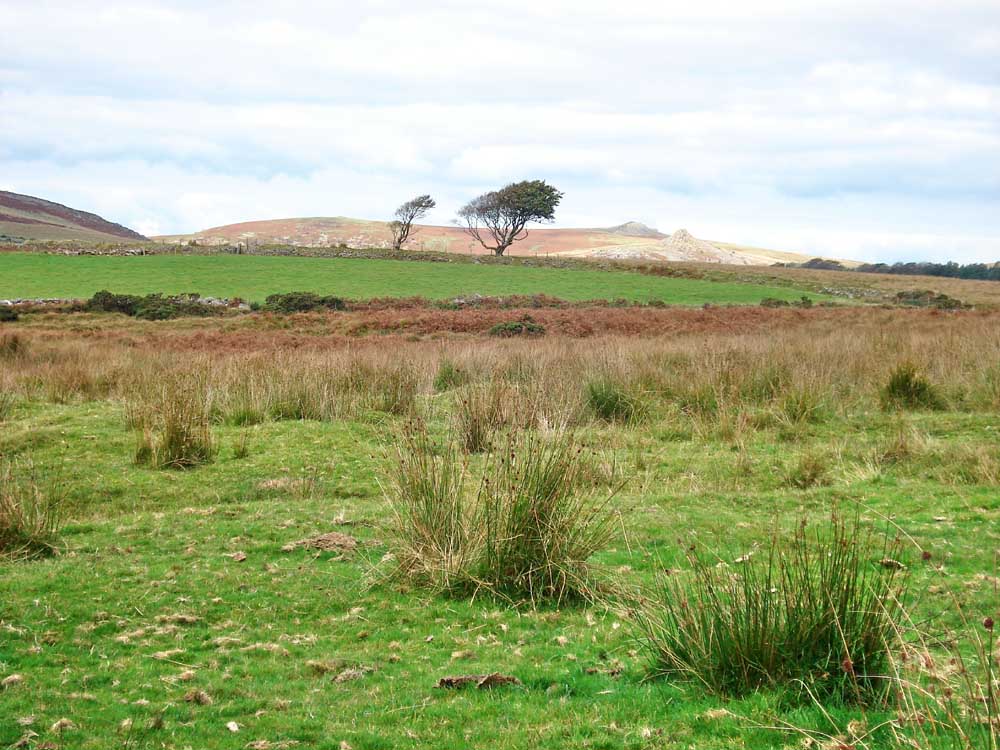 Looking back to sunlit Leather Tor with Sharpitor behind and Peek Hill on the left.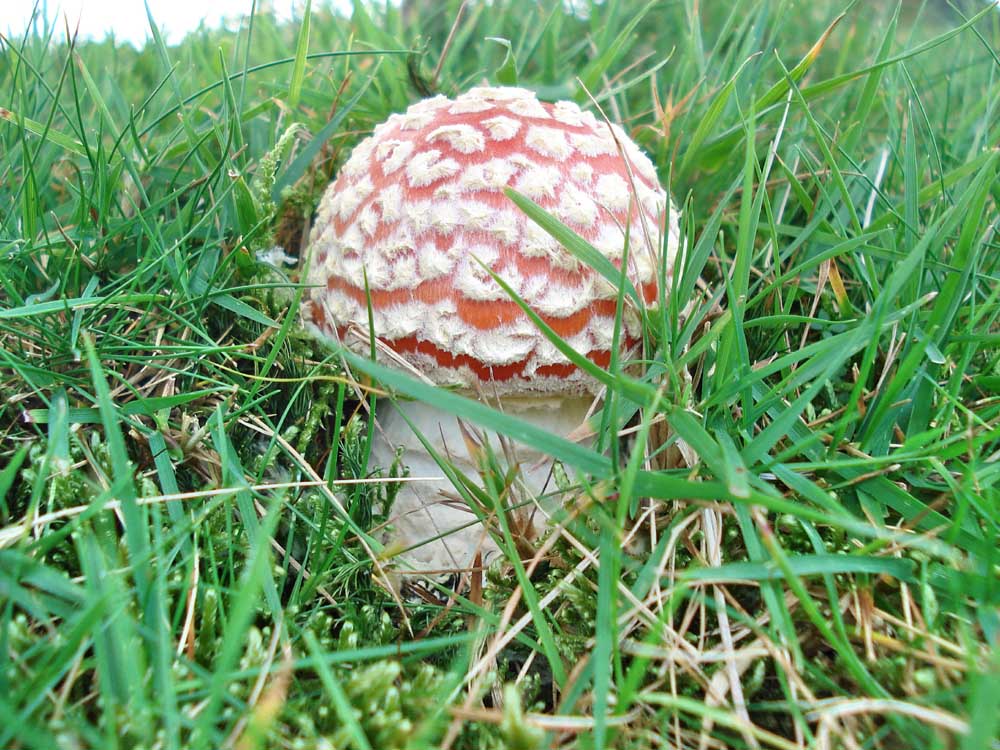 Fly agaric mushroom, Amanita muscaria.
MAP: Red = GPS satellite track of the walk.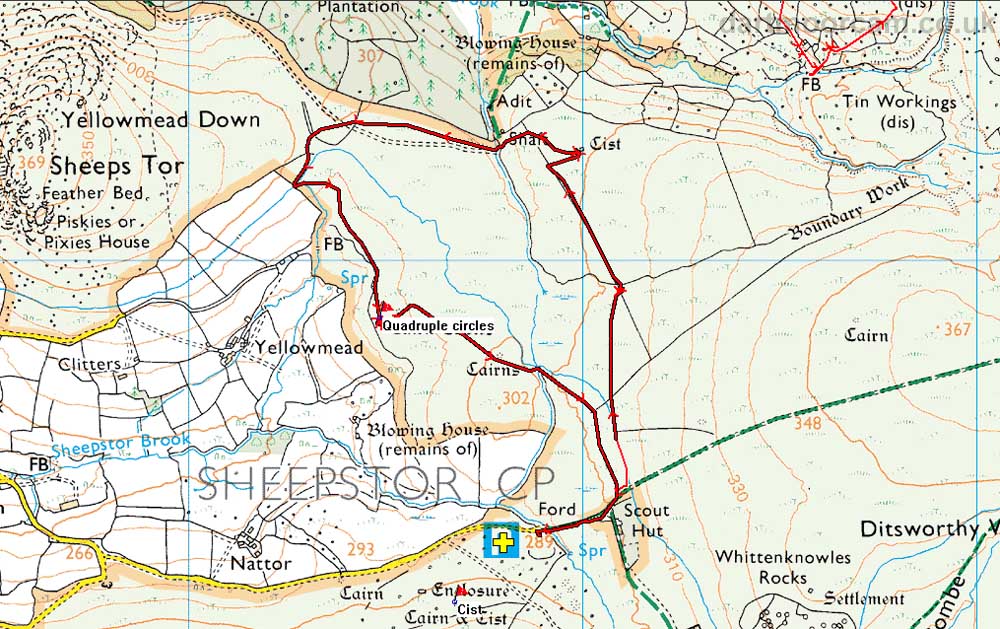 Ordnance Survey © Crown copyright 2005. All rights reserved. Licence number 100047373.
Also, Copyright © 2005, Memory-Map Europe, with permission.
The walk can be accessed via Yelverton, Dousland, across Burrator dam, through Sheeptor village, driving east to the scout hut, parking nearby at the P symbol/yellow cross on the map.
Statistics
Distance - 4.14 km / 2.57 miles.

All photographs on this web site are copyright ©2007-2016 Keith Ryan.
All rights reserved - please email for permissions