This walk: 2010-4-21. Jimmy Bickle's Lane, step stile, church stile, Horrabridge, Pew Tor, Great Staple Tor, Vixen Tor, IngraTor, lesser celandine, violets, dandelion, dry leat, halo around the sun, dismantled Plymouth & Dartmoor Railway, poetry plaque, stone row, spring, Black Brook, cattle "creep", new-born lamb, Gipsy Rock, daffodils, crustose lichen, Dartmoor longhouse.
Walk details - As this walk started, finished and passed through private property for a large part, the usual walk details are not given.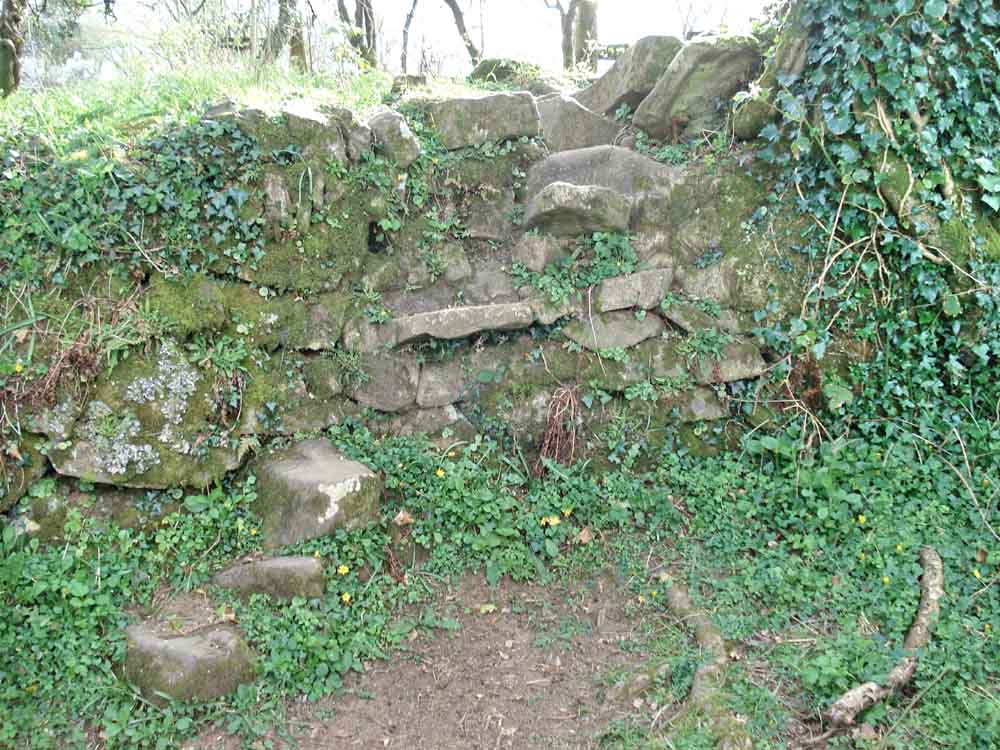 A step stile - a number of long stones projecting from the hedge were used as steps to get over the hedge, in Jimmy Bickle's Lane.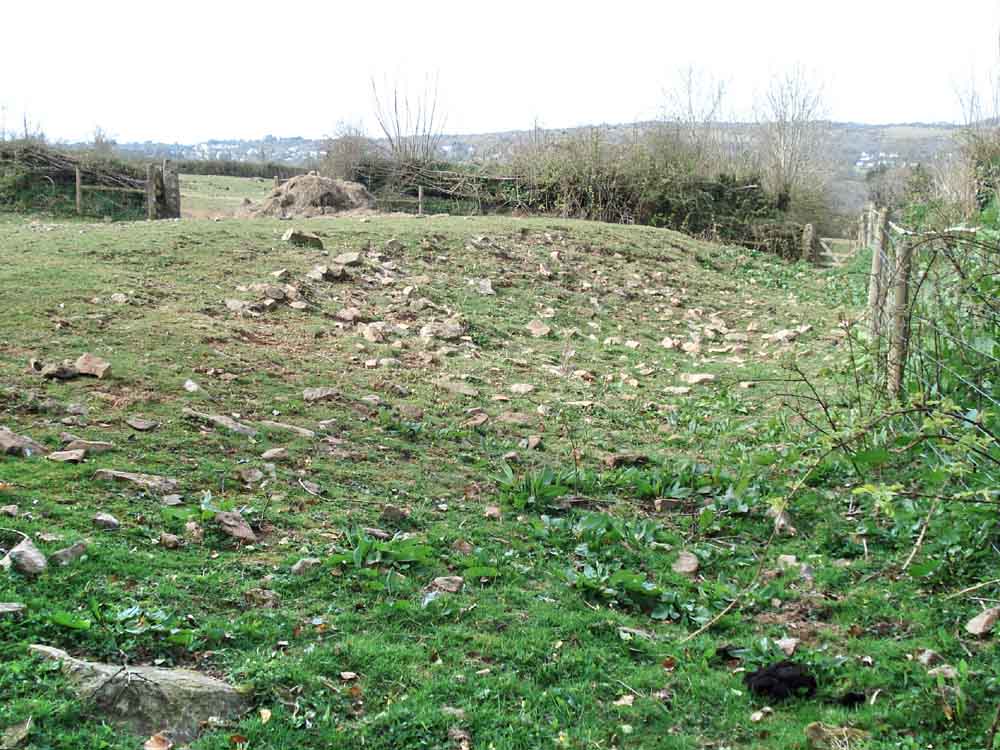 The remains of Jimmy Bickle's hovel.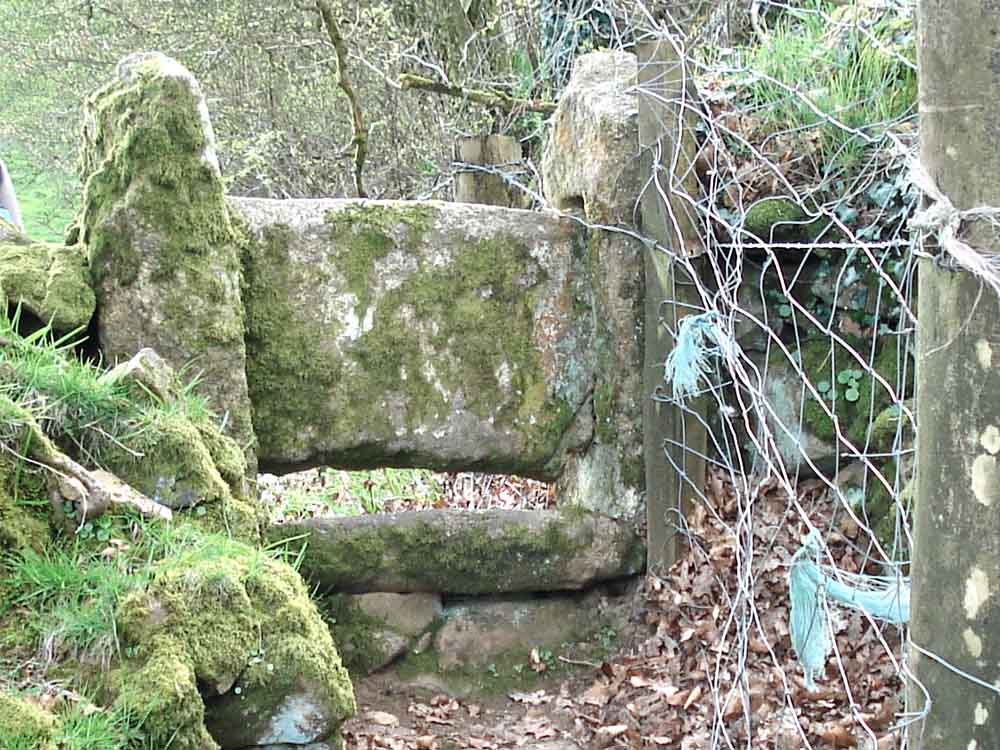 A church stile - a 17th century modernisation along the ancient paths leading to and from church. They were built to last, with both vertical and horizontal slots in the end stones to take the two granite slabs.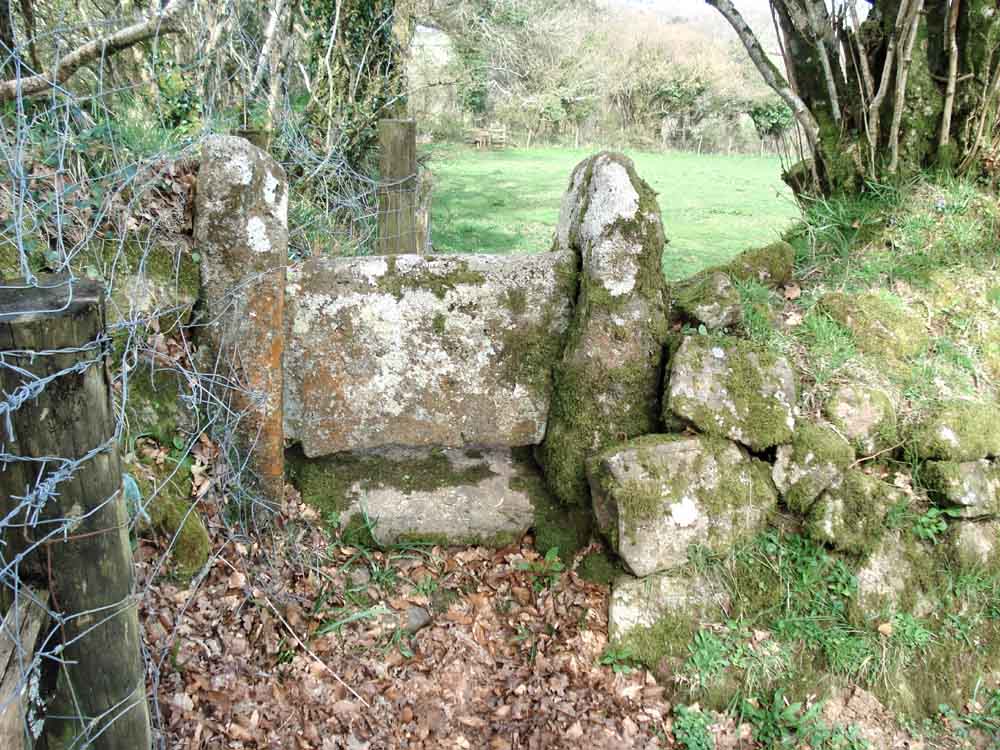 View from the other side.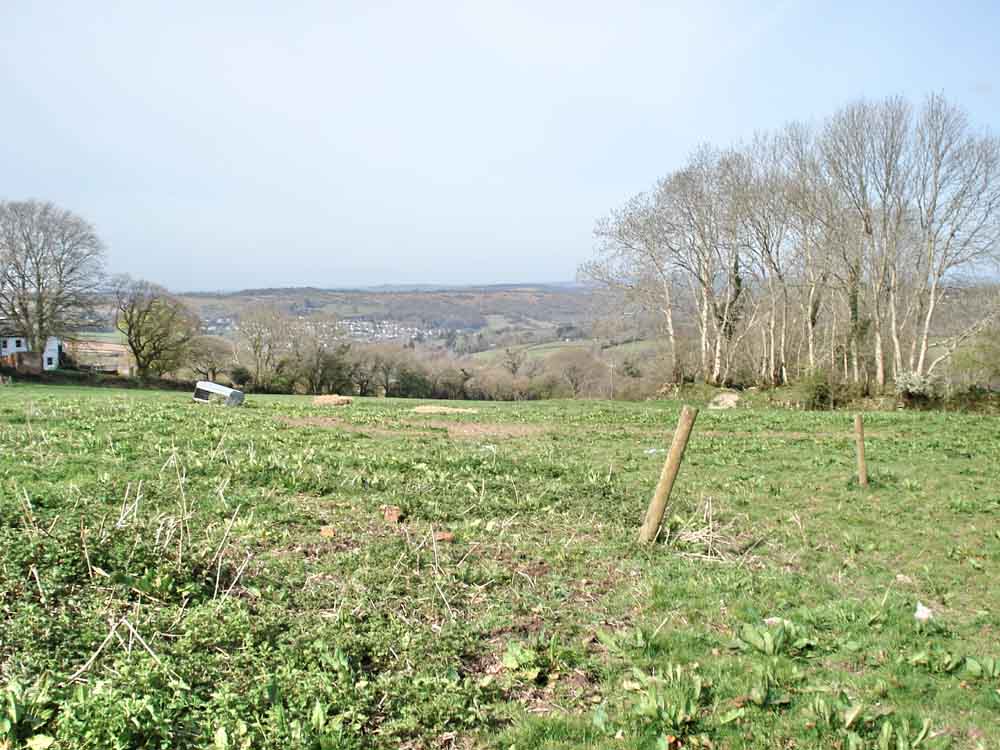 Horrabridge, in the distance.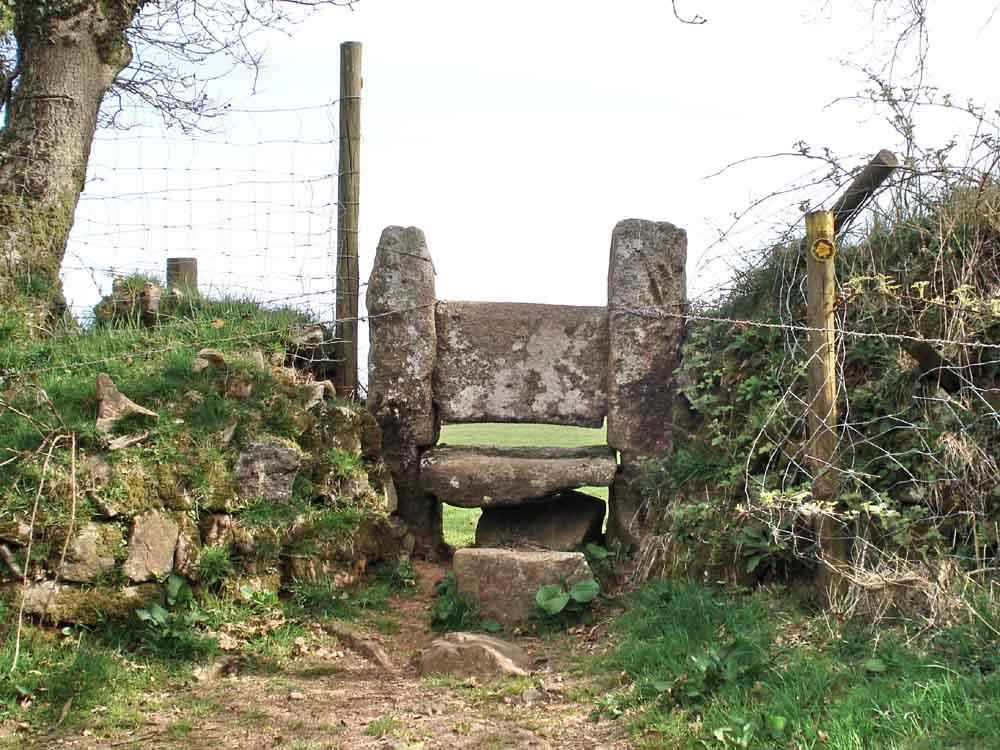 Another stile.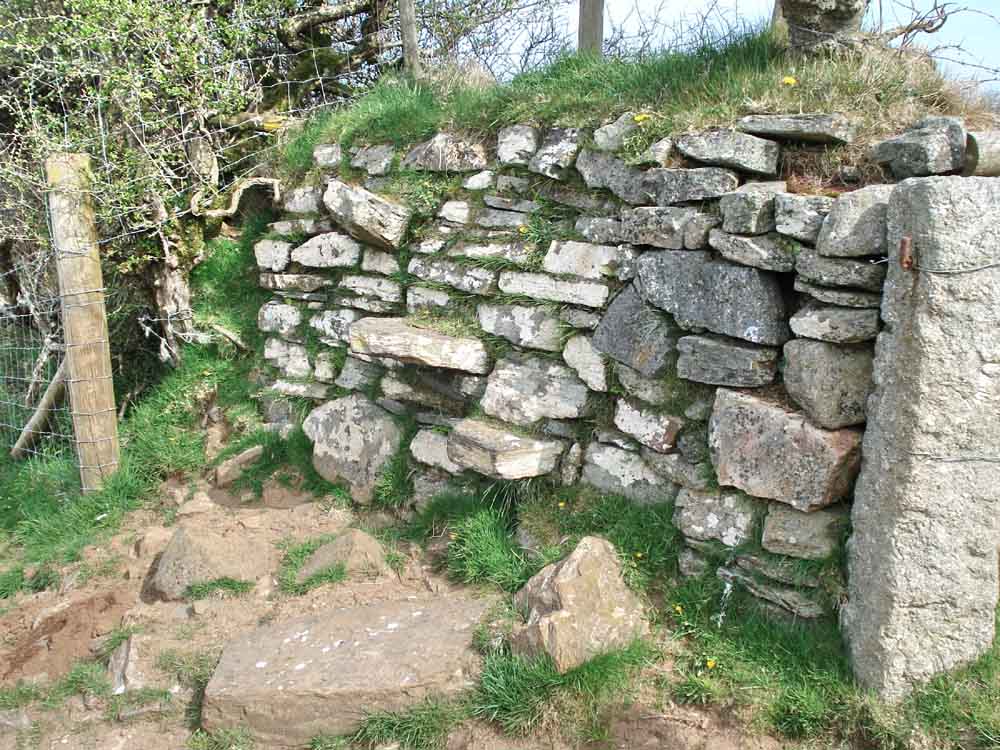 Another step stile.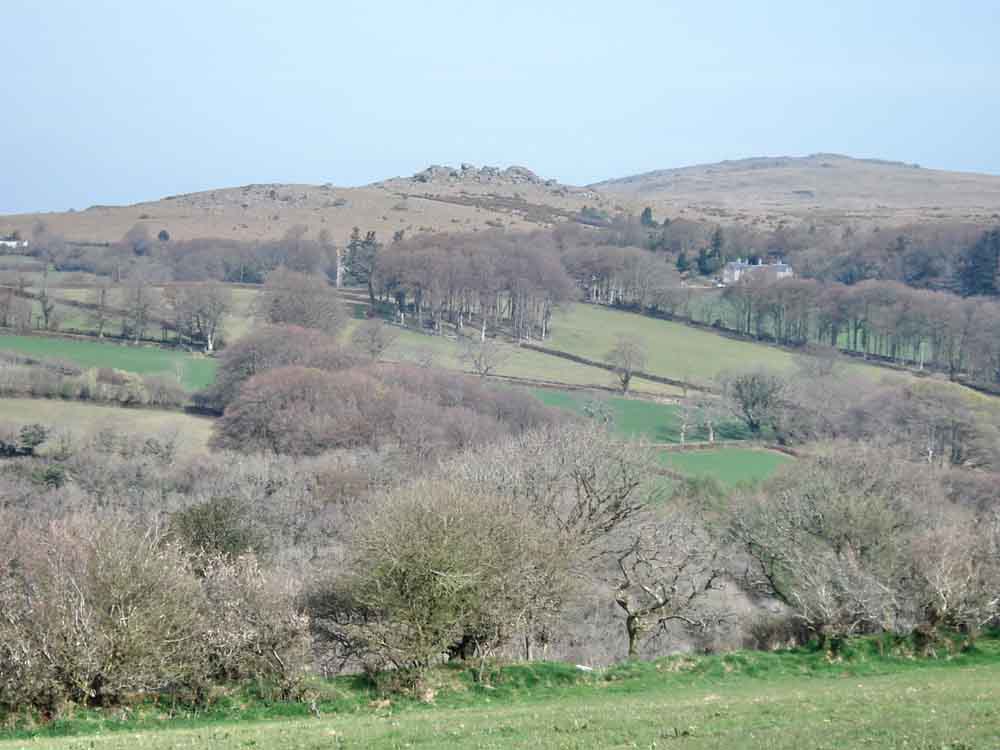 Pew Tor, in the distance.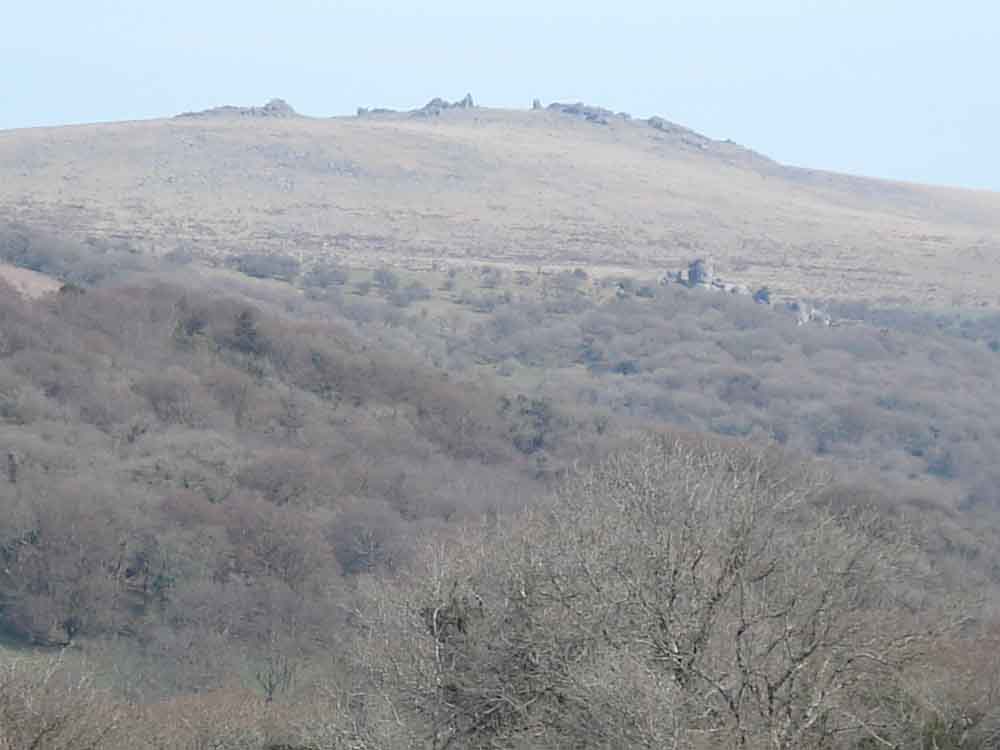 Zoomed view to Great Staple Tor, with Vixen Tor towards bottom-right.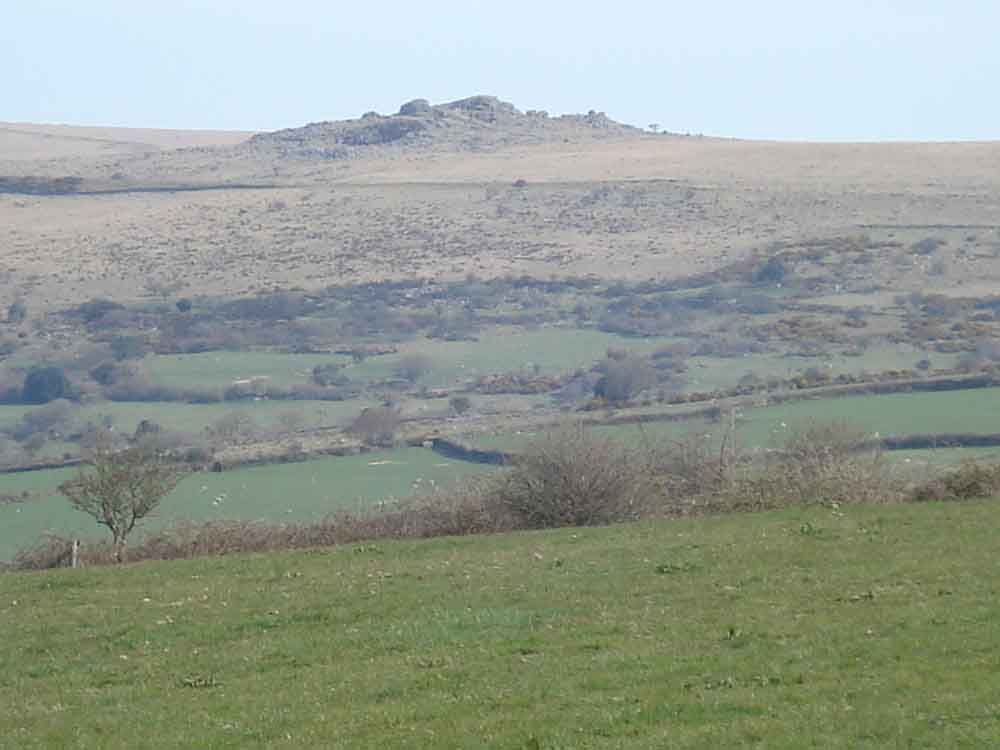 Zoomed view to Ingra Tor.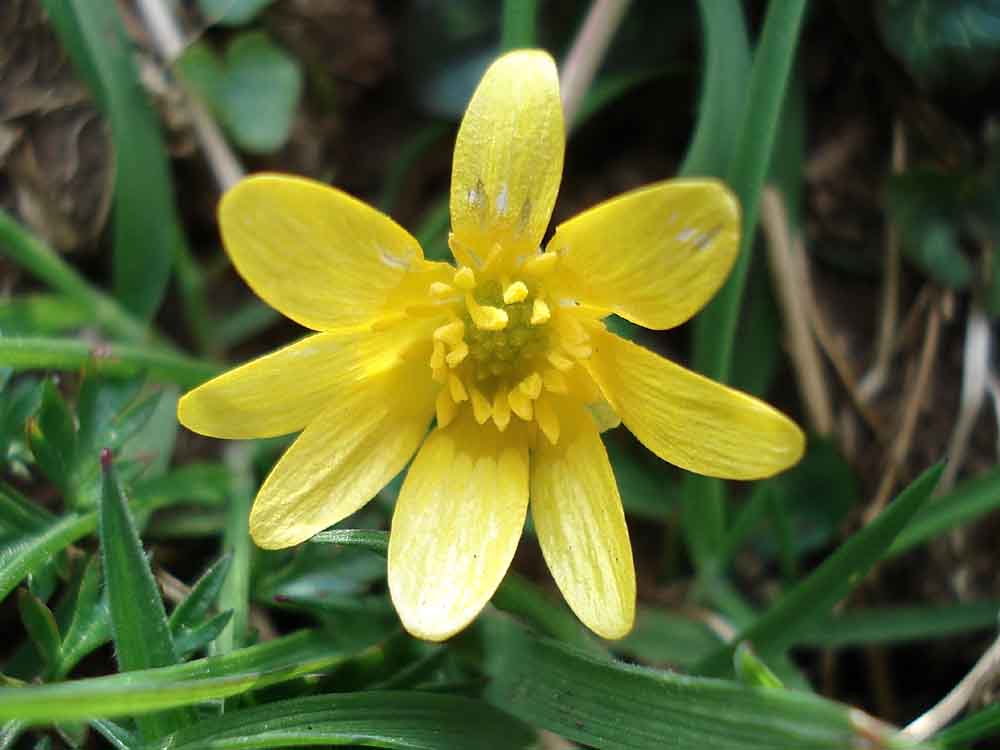 Lesser celandine seen on the path.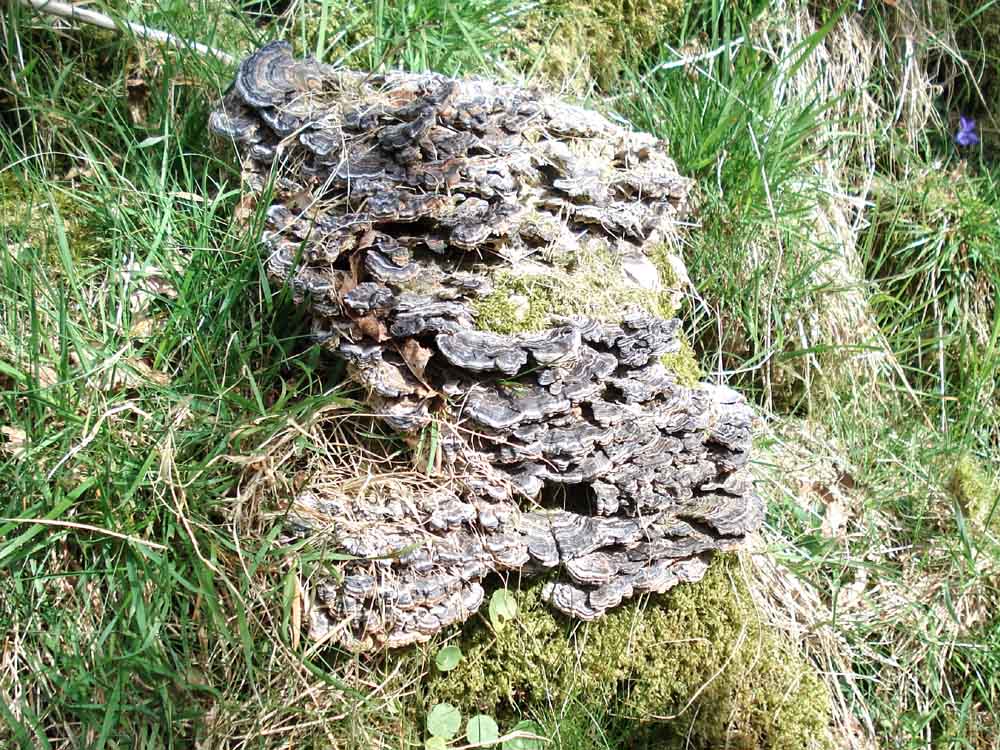 A bracket fungus on a tree stump, possibly Turkey Tail, Trametes versicolor.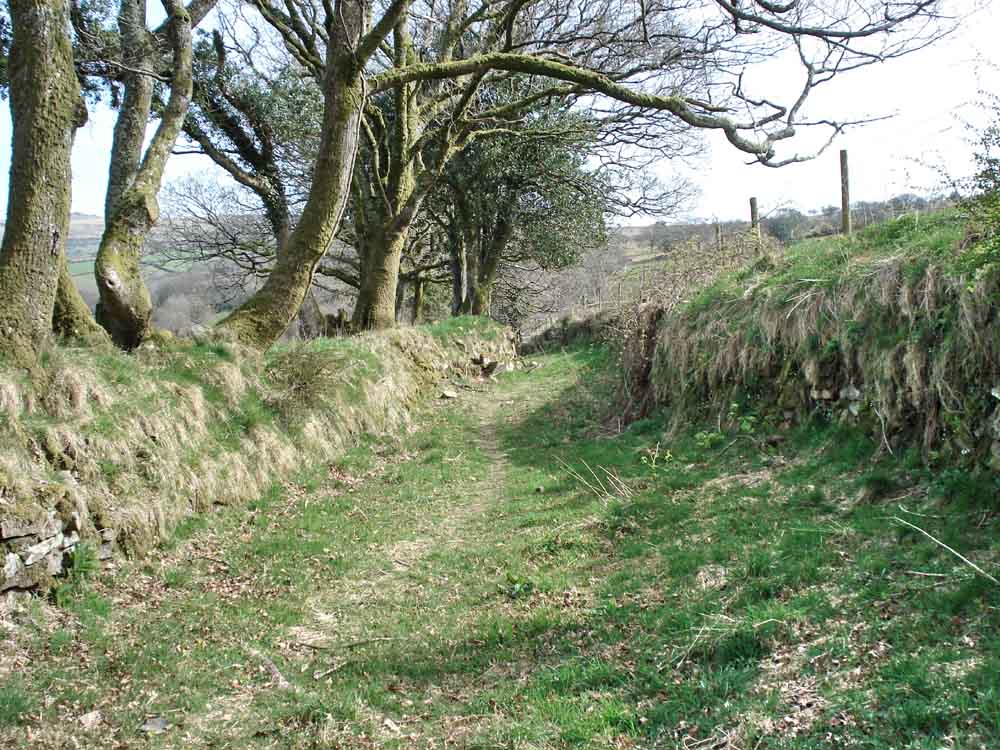 Some old trees along the Moor Lane which connects Ditisham farm with the open moor.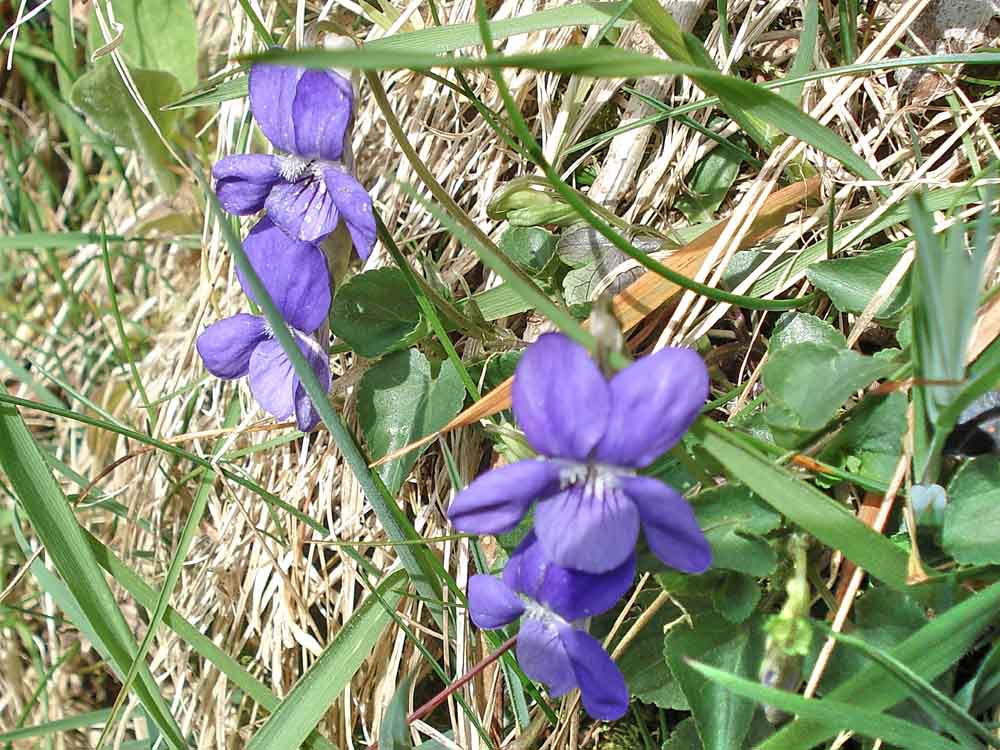 Devon violets, me 'andsome! Or .....
Common Dog Violet, Dame's Violet, Early Dog Violet, Fen Violet, Hairy Violet, Heath Dog Violet, Marsh Violet, Pale Dog Violet Sweet Violet, Teesdale Violet, Water Violet, Wood Dog Violet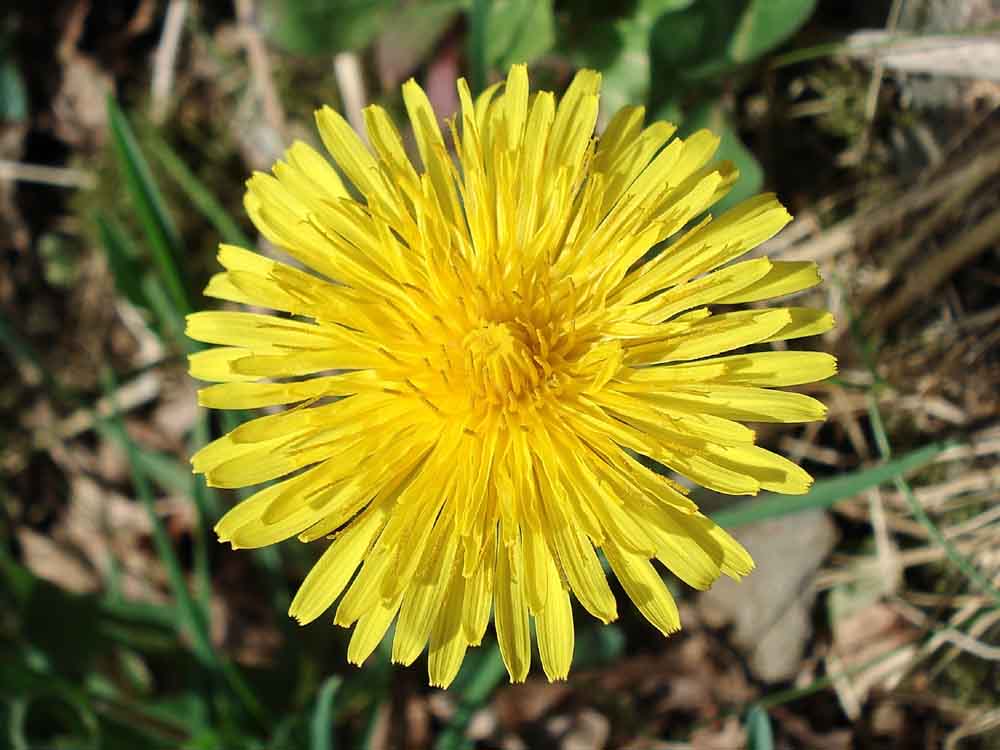 Common dandelion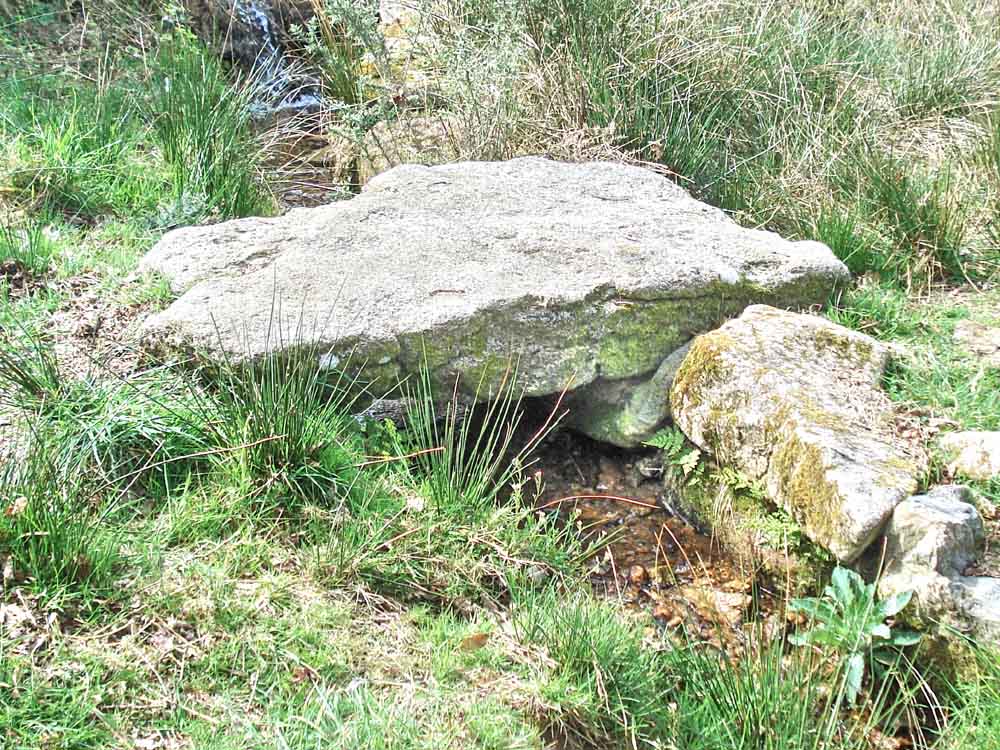 Clapper bridge along the way - possibly split by wooden wedge?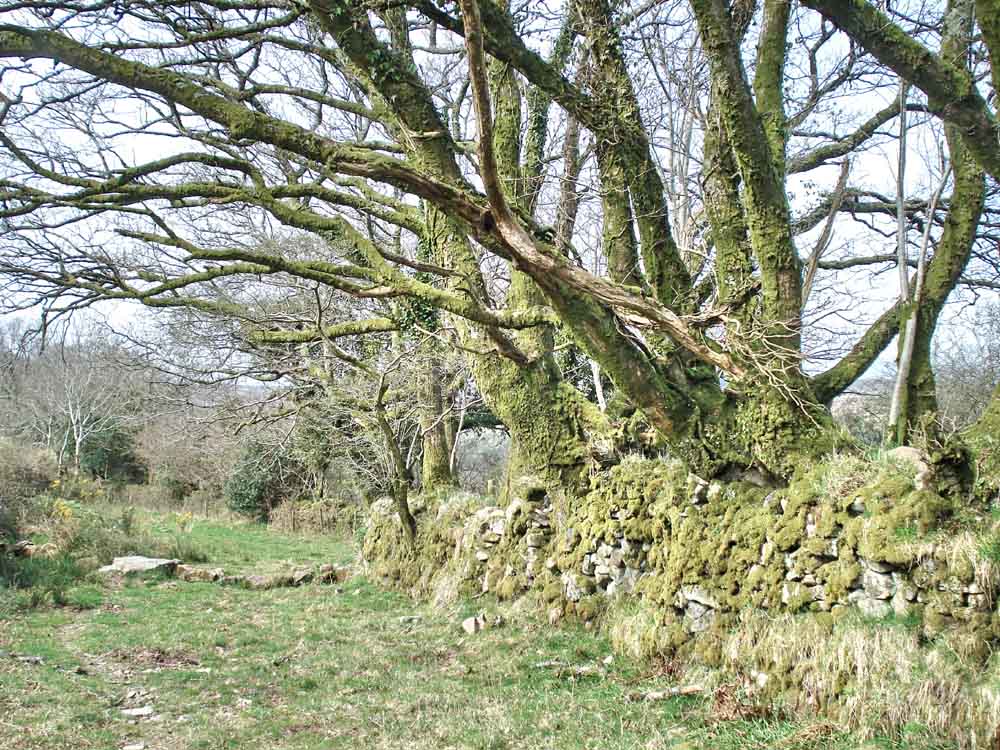 More ancient trees.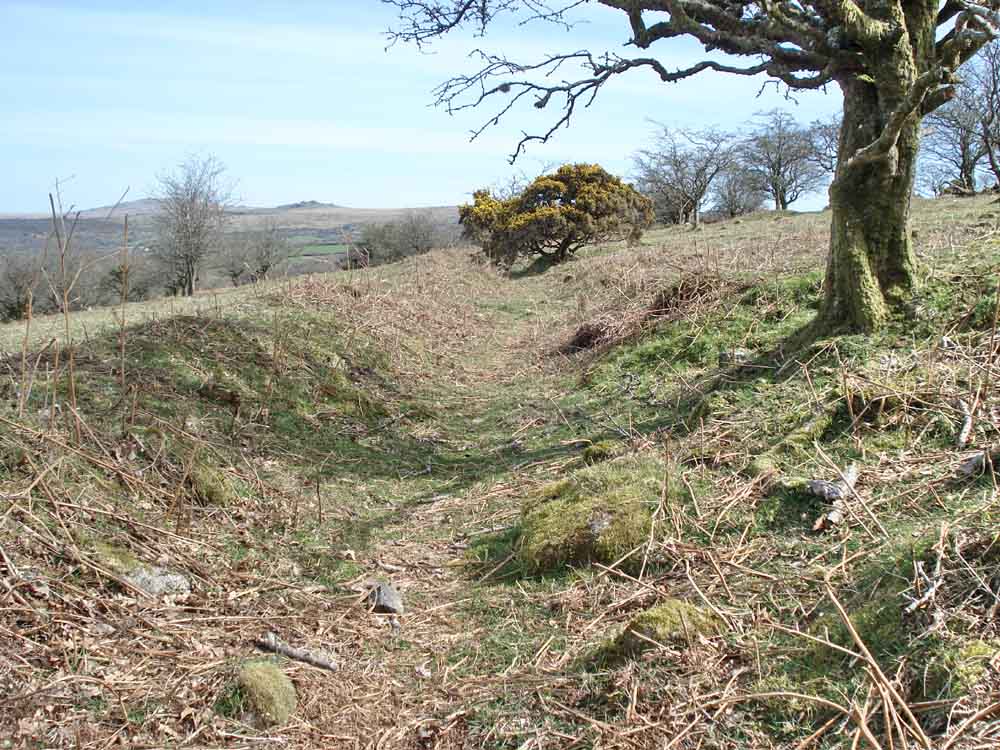 A dry leat, marked by a deliberate short spike on the red track on the map at SX 54302 70971 - where a blue leat is shown - running towards Dittisham?
Halo around the sun - actually caused by cubic ice crystals - the only question that I couldn't answer during a three-hour viva (oral examination) for my PhD! This is the only occurrence of this form of ice in Nature - this and the halo around the moon. The diagonal tracks are plane condensation trails - on the first day of flying after the Icelandic volcano eruption.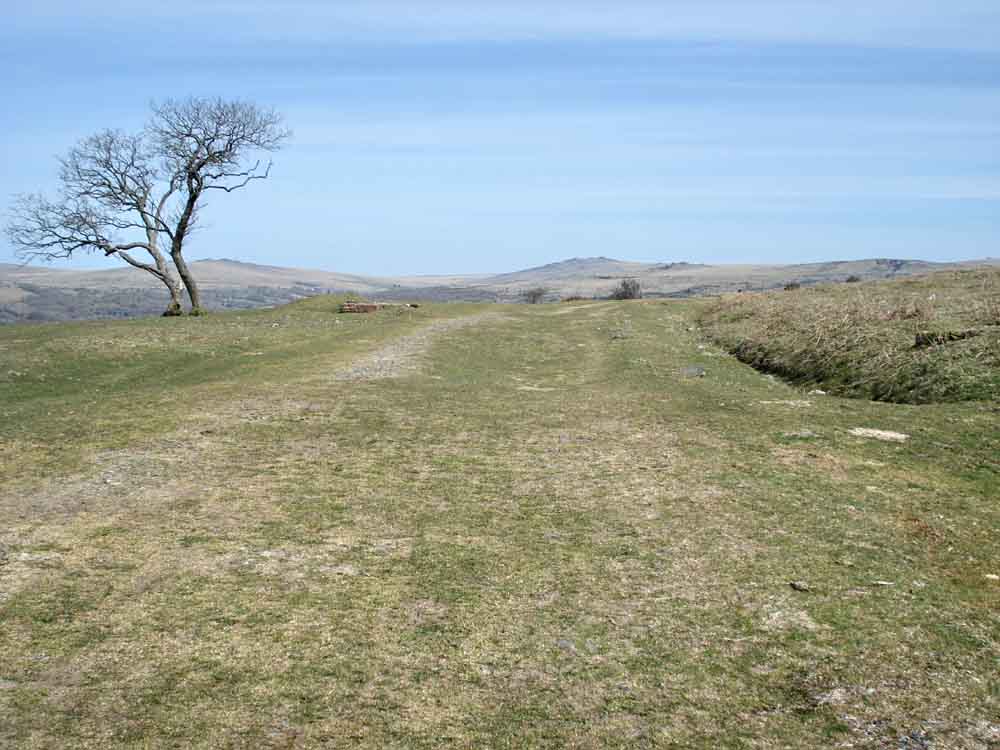 Dismantled Plymouth & Dartmoor Railway track - 1.
All photographs on this web site are copyright © 2007-2016 Keith Ryan.
All rights reserved - please email for permissions
Sister web sites
Dartmoor Tick Watch
The Cornish Pasty - The Compleat Pastypaedia