This walk: 2010-5-27. Hemsworthy Gate, three-sided parish boundary stone, old gate post, Dartmoor ponies, Top Tor, Hound Tor, bluebells, Hollow Tor, Tunhill Rocks, backlit sheep, Pil Tor, plane, St Pancras Church (Widecombe), Blackslade cist, medieval longhouse, Rippon Tor, Blackslade Brook, ford and stepping stones, boundary stones, speedwell, Newhouse (old inn), slotted gatepost, recumbent hawthorn tree, A 1793 boundary stone, Rippon Tor features, trig. point, views, whortleberry, Dartmoor ponies, Stittleford's (Stentiford's) Cross.
This walk is based on a walk in the book "Exploring Dartmoor" by by FH (Harry) Starkey, 1988 edition: Exploration 1 - Rippon Tor area.
Other walks from this car park: 2009-11-5
Three-sided parish boundary stone beside the road at Hemsworthy gate: B - Buckland, M - Manaton and A - Ashburton. See previous walk in this area here for closer images of the letters.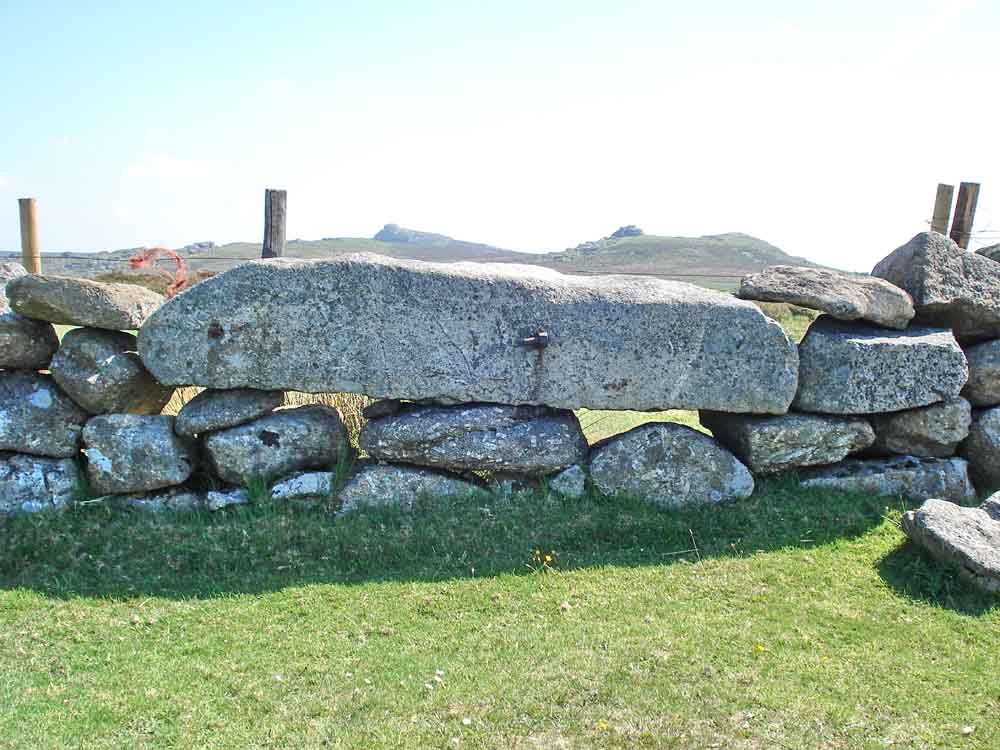 Old Hemsworthy Gate post put to a new use .....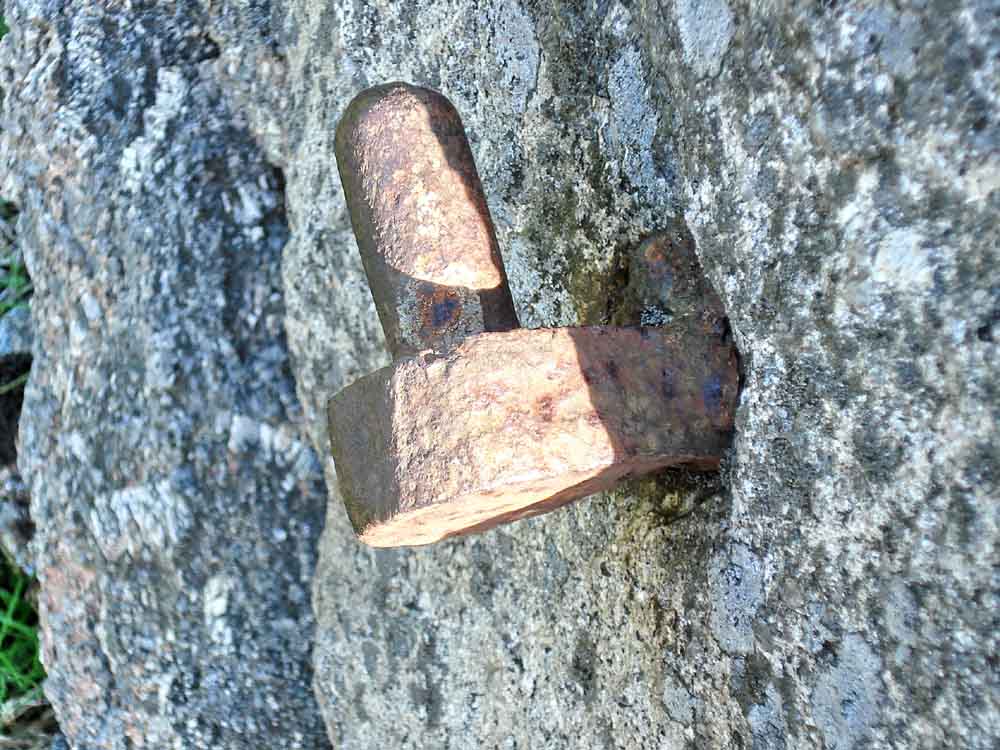 Intact original gate hanger.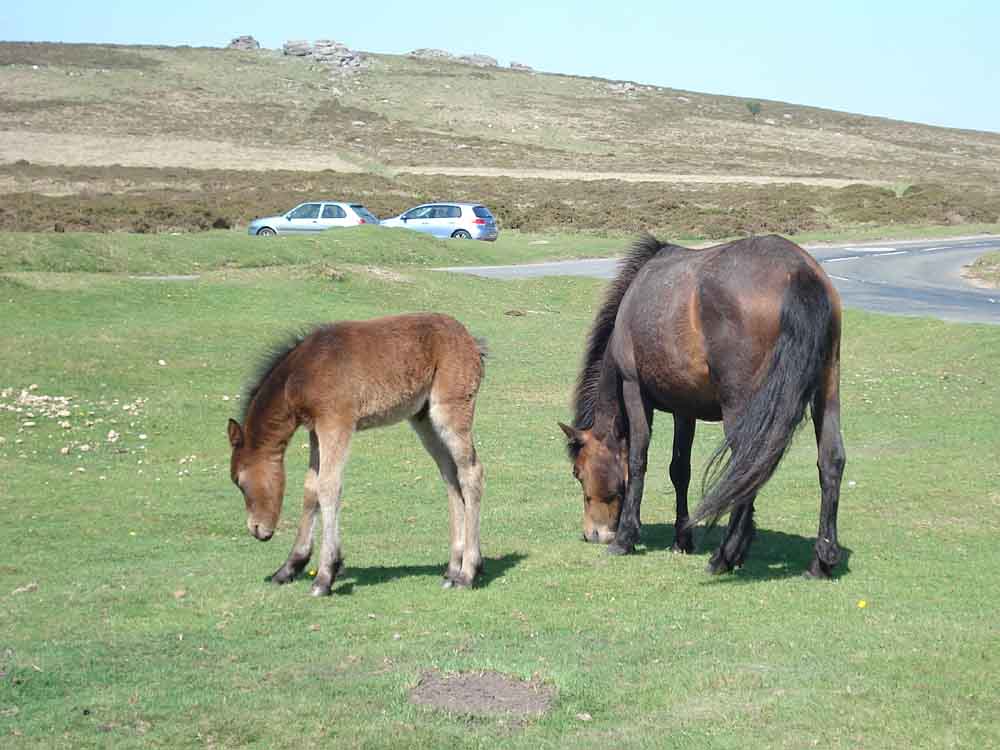 Dartmoor ponies with car park and Top Tor behind, SX 736 762, elevation 432 metres (1417 feet).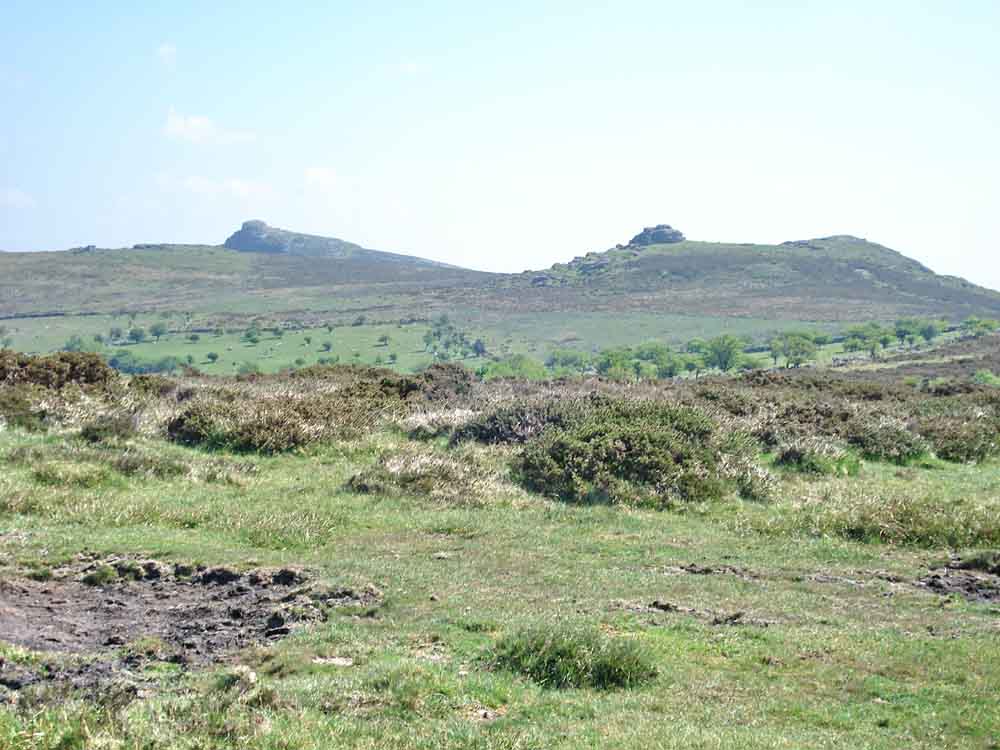 View to Haytor (left, SX 757 770, elevation 457 metres / 1499 feet) and Saddle Tor (right, SX 750 764, elevation 428 metres / 1404 feet).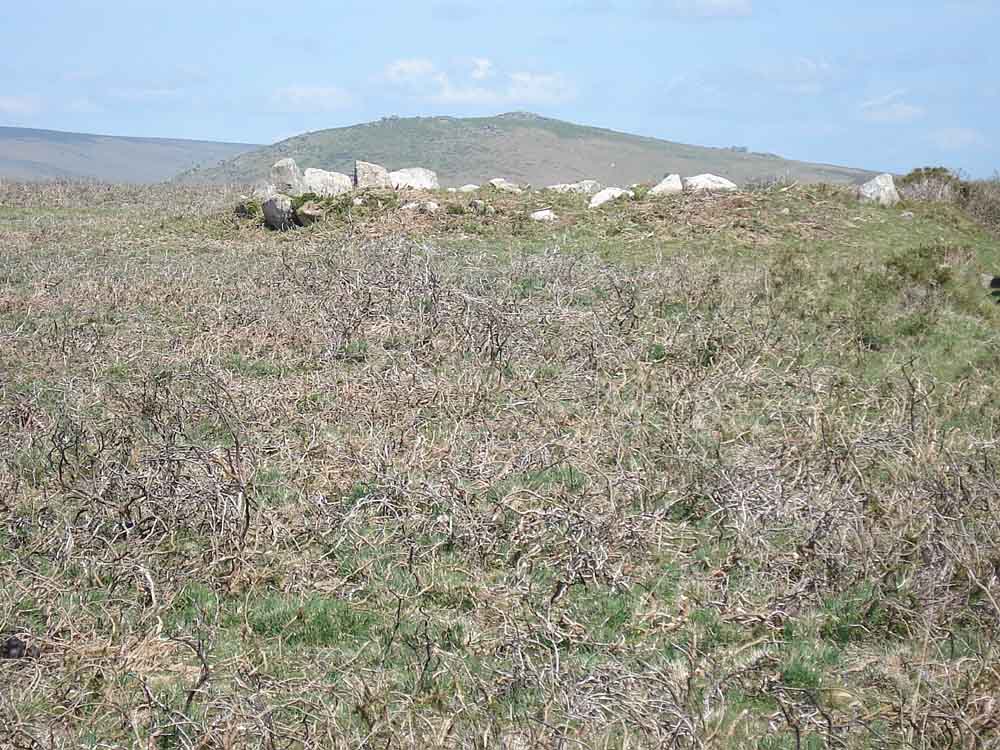 Seven Lords Lands burial cairn, with Hedge Down behind and Hound Tor just visible (right), where seven lords of manors used to meet.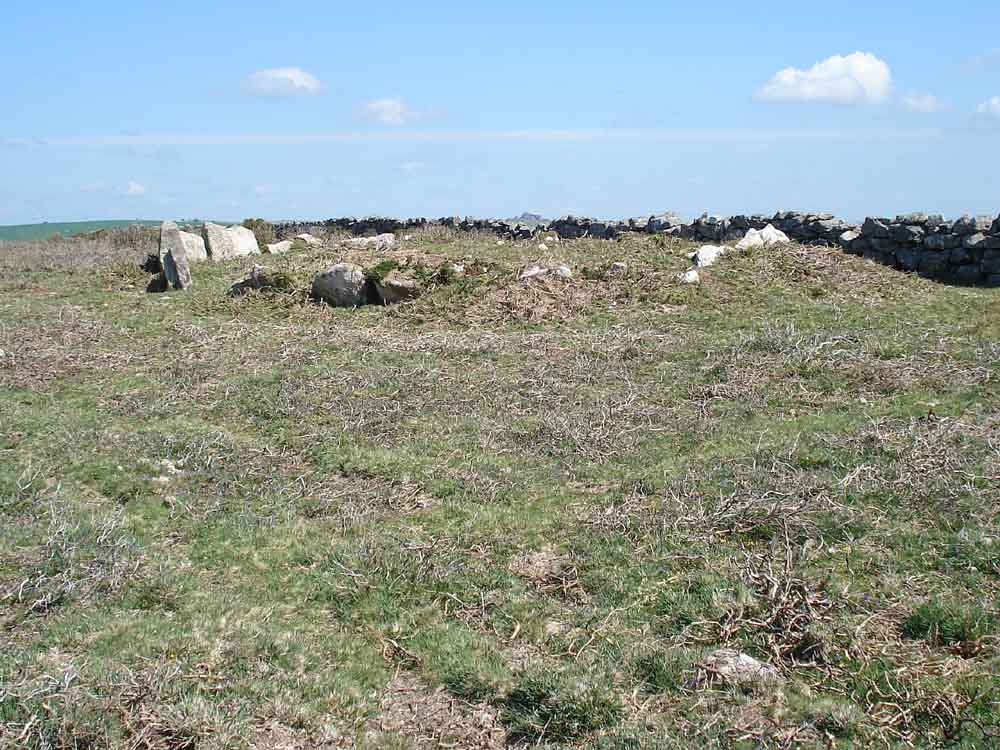 Seven Lords Lands cairn.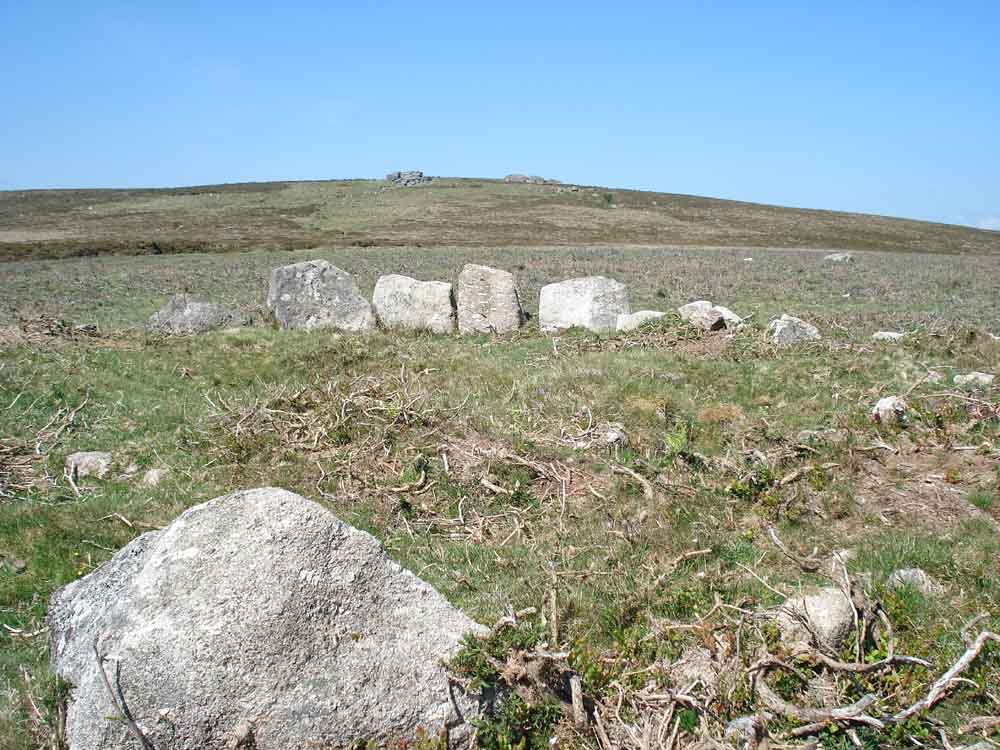 Seven Lords Lands cairn, looking to Top Tor.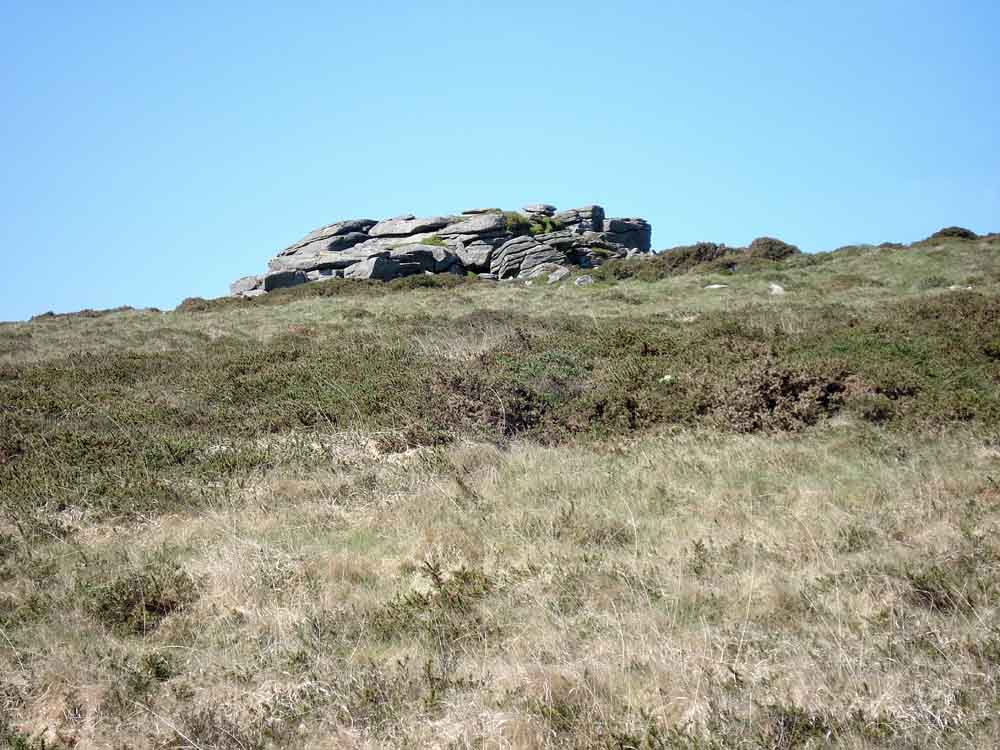 Approaching Top Tor.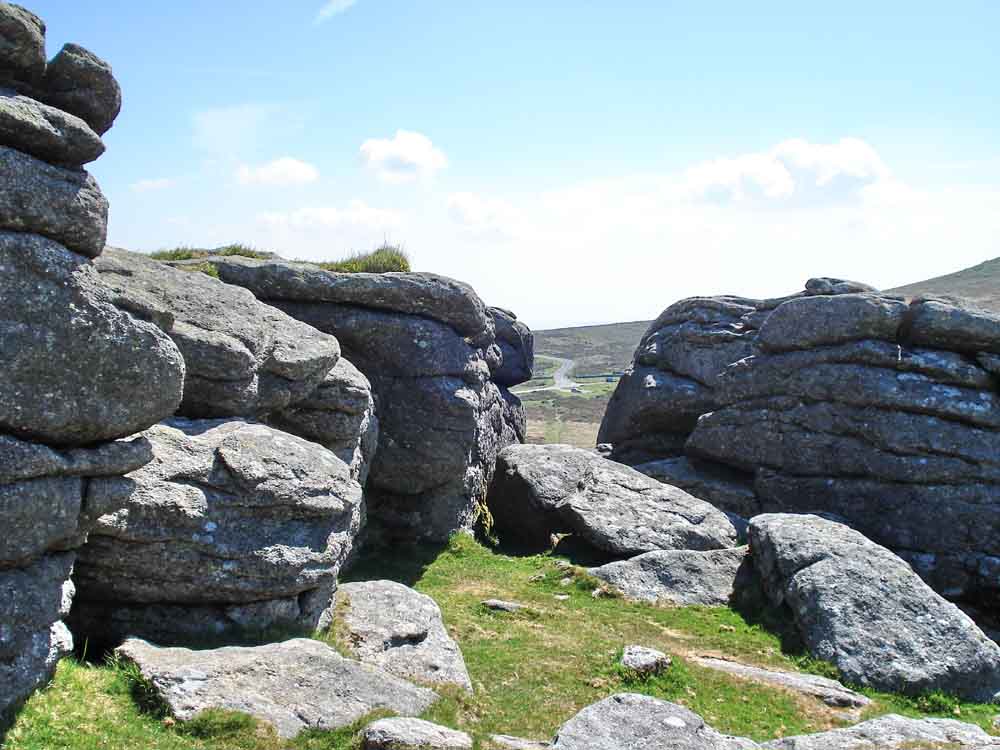 View from Top Tor to the car park .....
Zoomed view to the car park showing a Volkswagen Golf!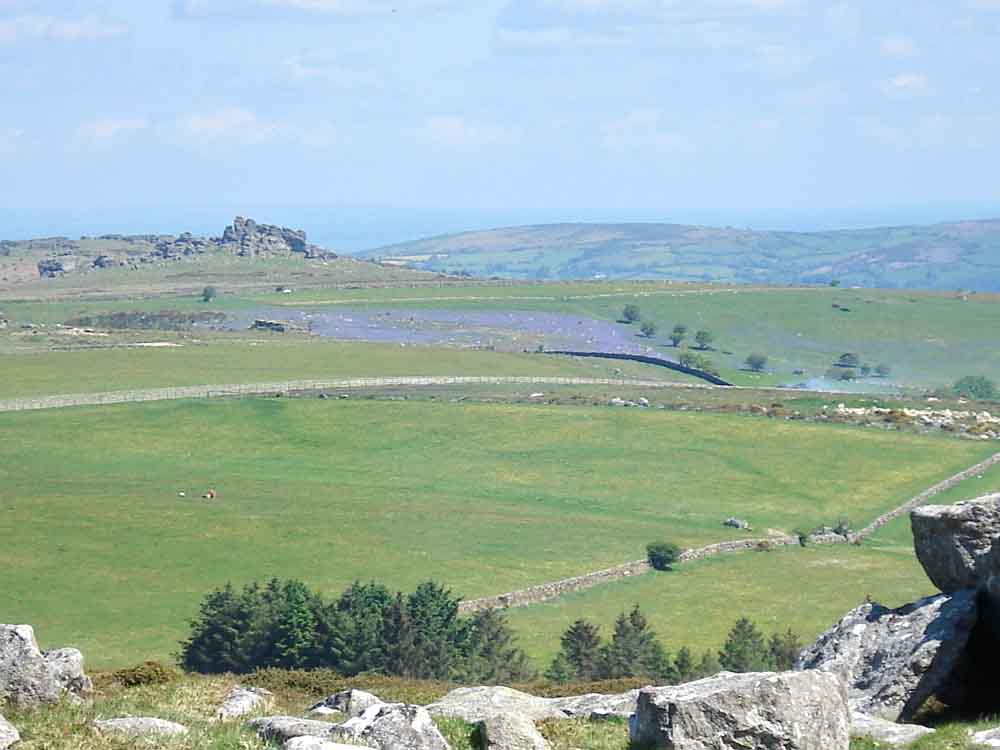 Hound Tor, SX 742 789, elevation 414 metres (1358 feet) with striking bluebells in the mid-distance.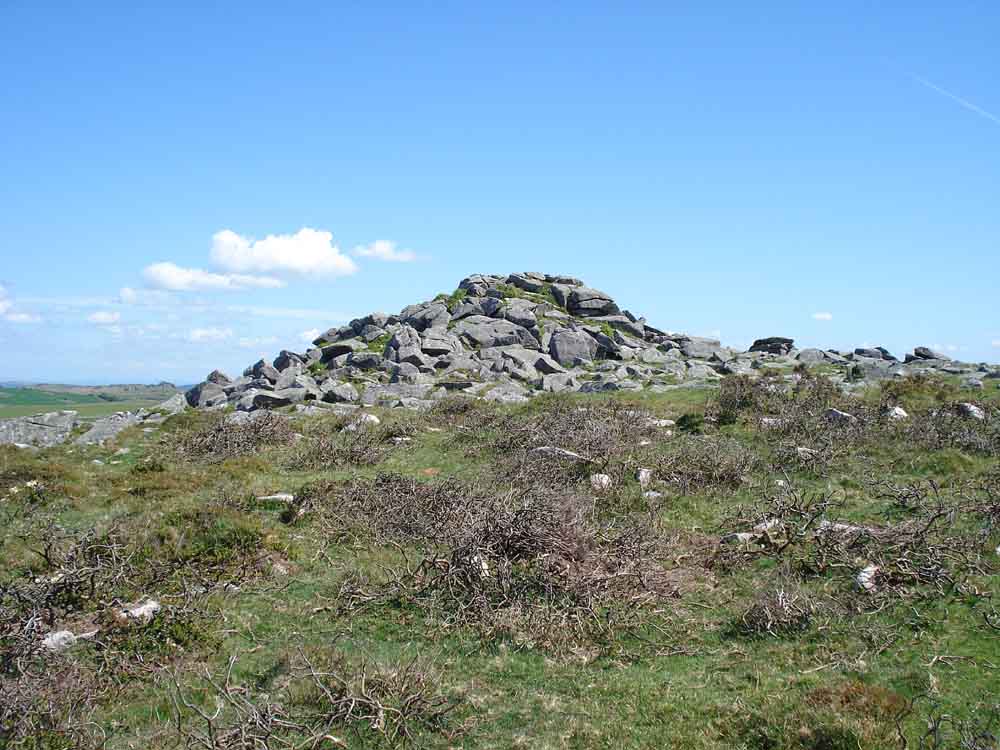 Hollow Tor, SX 731 762, elevation 364 metres (1194 feet).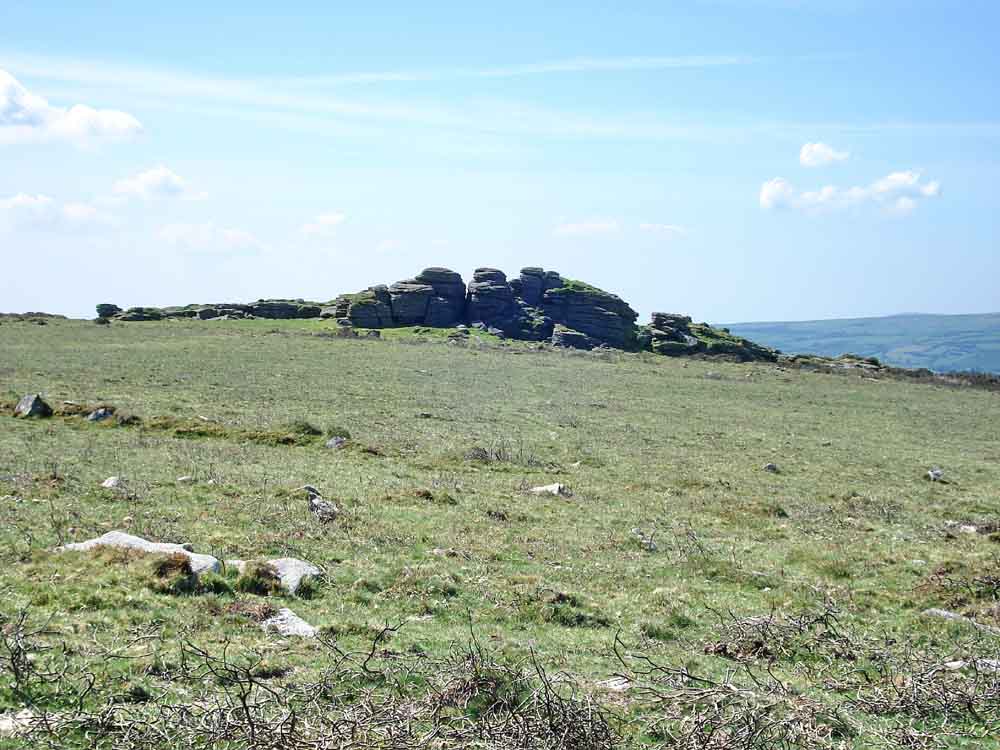 Passing Pil Tor, SX 734 759, elevation 414 metres (1358 feet).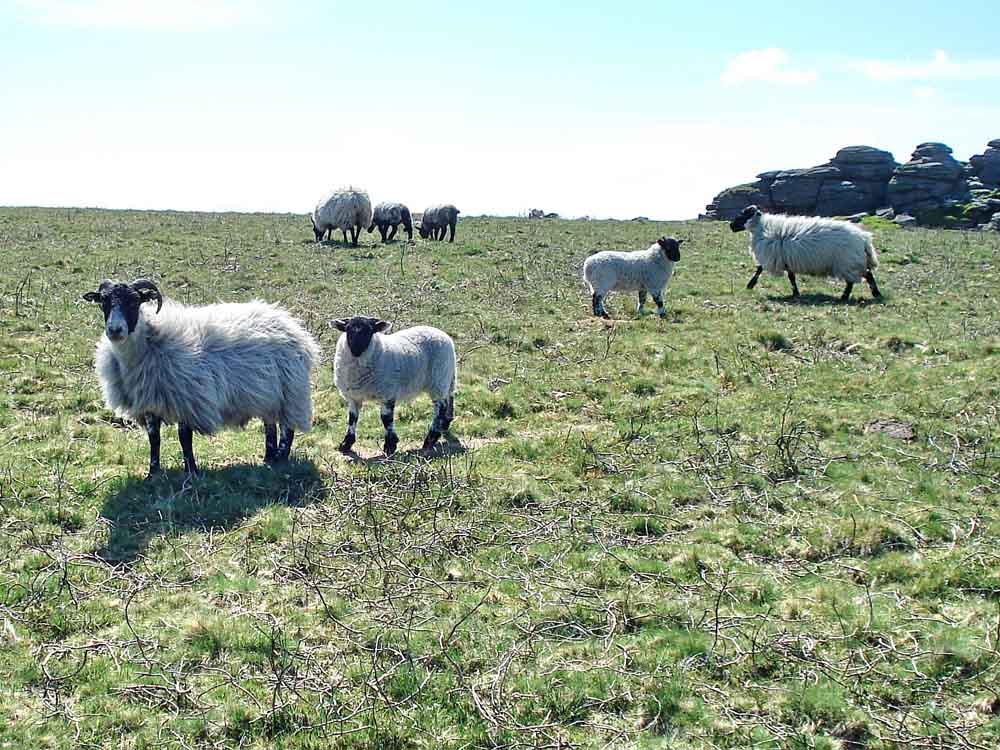 Backlit sheep.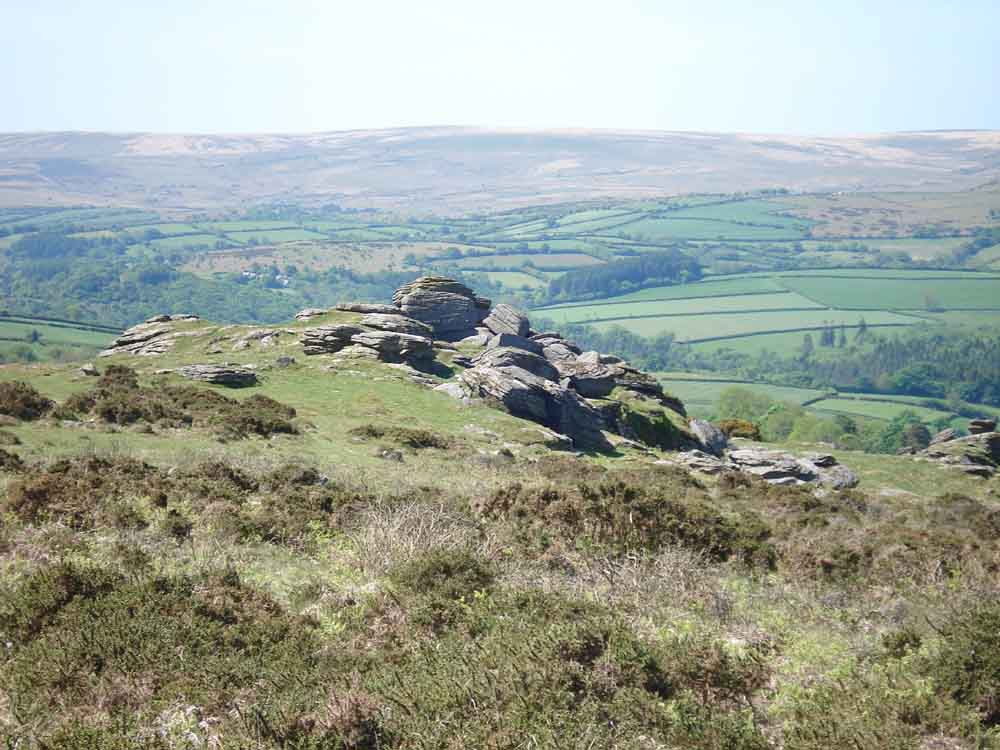 Approaching Tunhill Rocks, SX 731 758, elevation 389 metres (1276 feet)..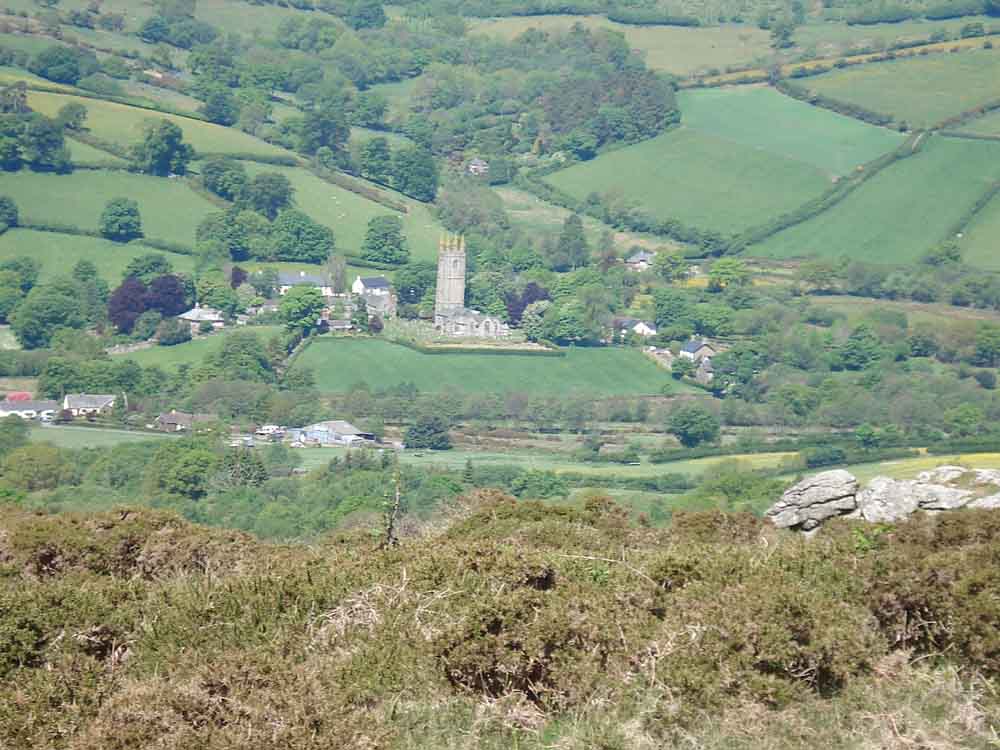 St Pancras Church, Widecombe-in-the-Moor, known as "The Cathedral on the Moor".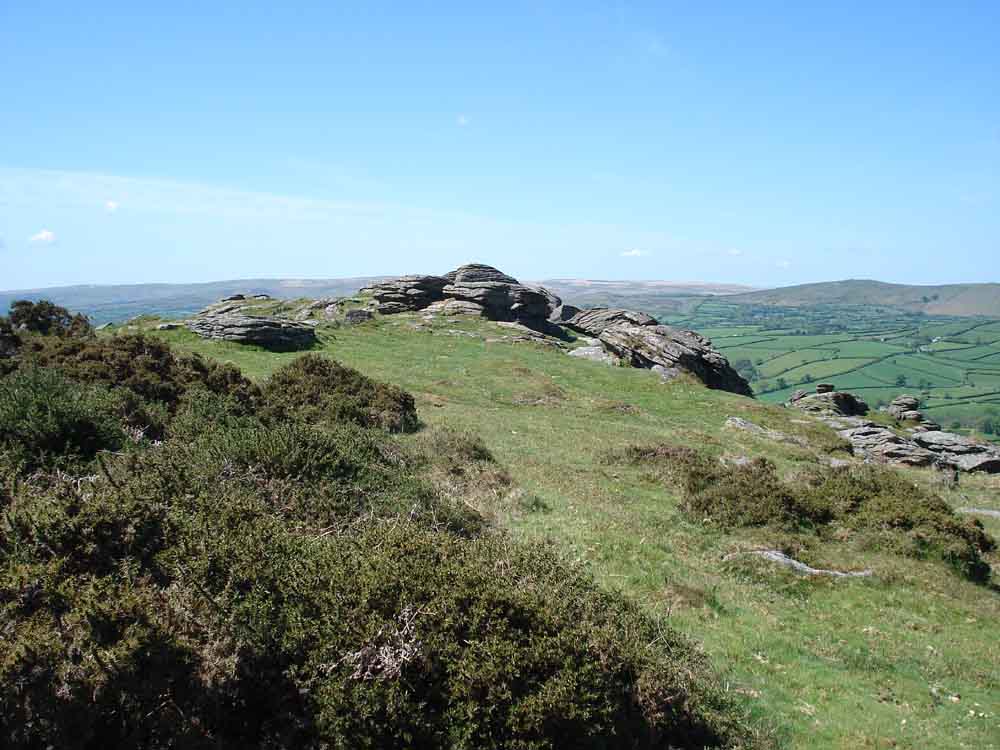 Tunhill Rocks.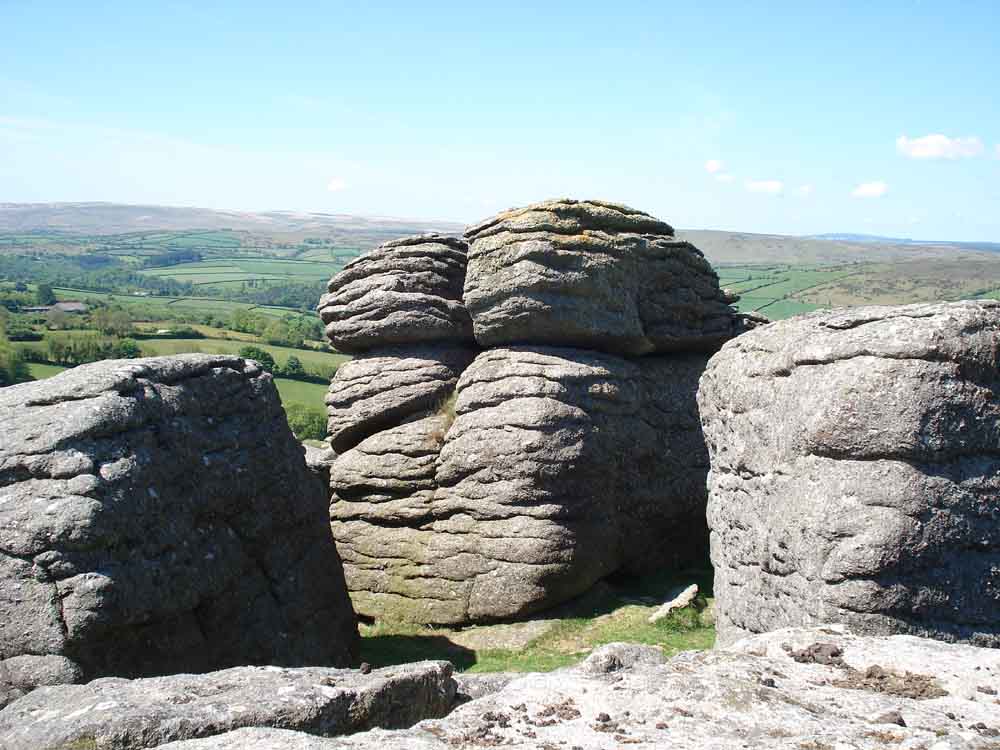 Tunhill Rocks.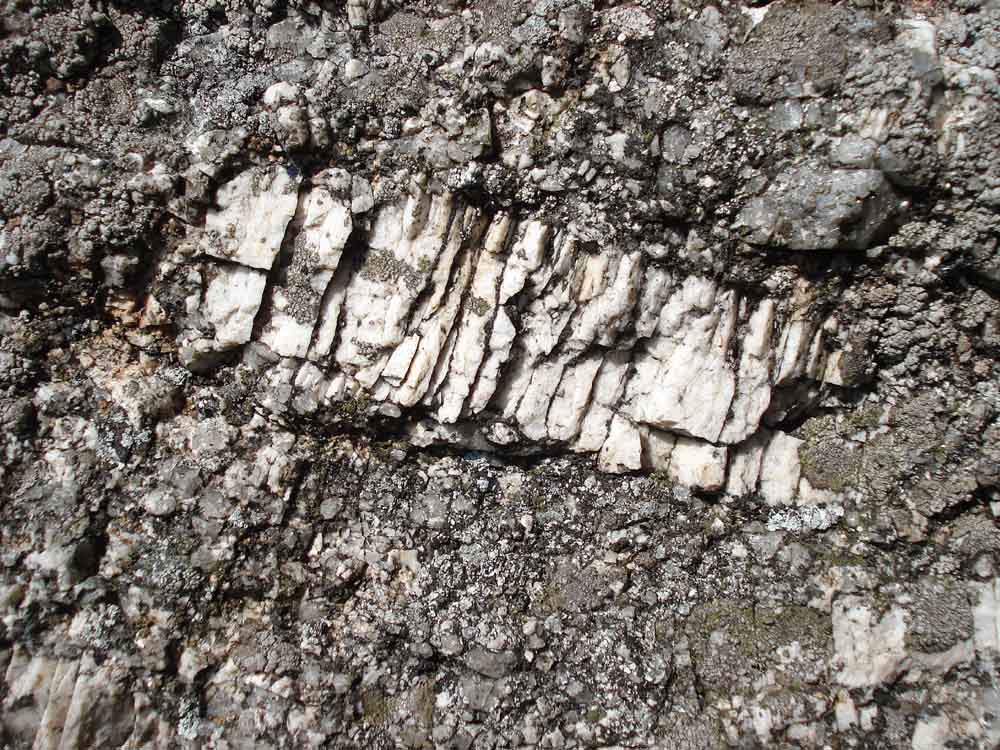 Slowly formed (i.e. by slow cooling) white quartz crystals in the granite.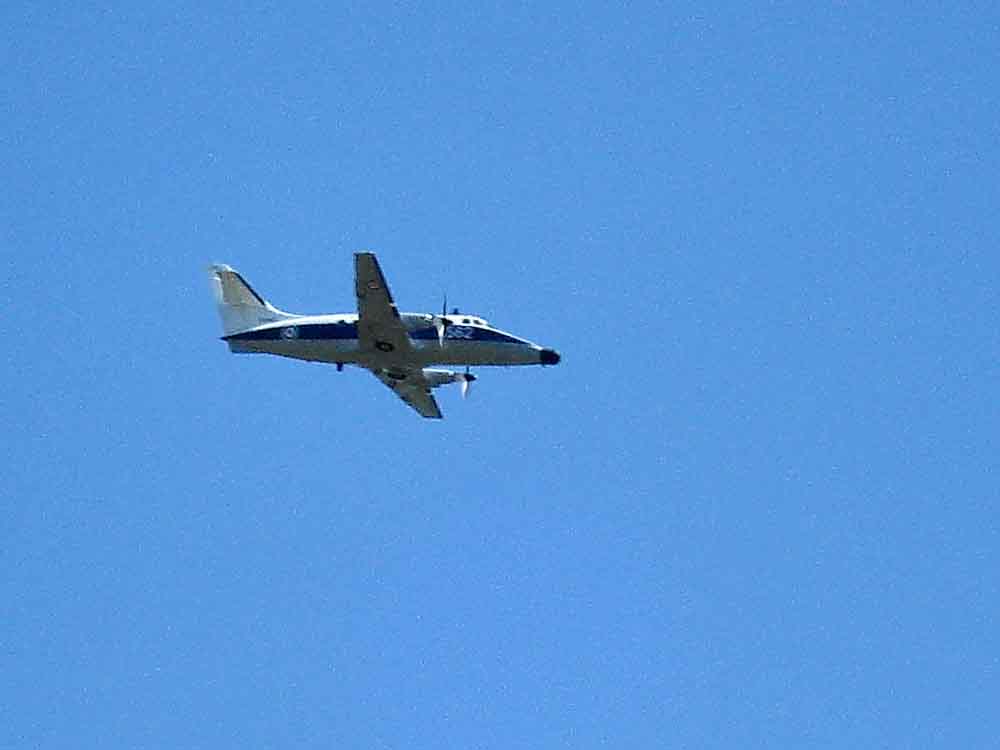 Low-flying plane.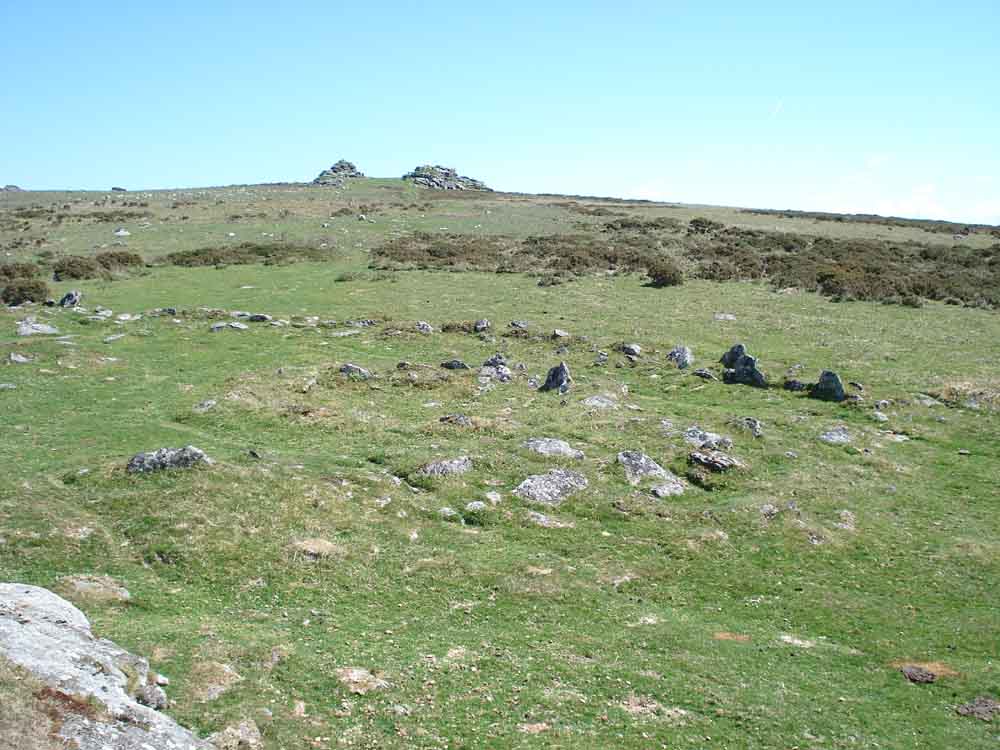 The twin rock piles of Pil Tor, from Tunhill Rocks. Note the hut circle and enclosure in the foreground.
Blackslade cist, with Pil Tor (two rock piles "side on") in the background .....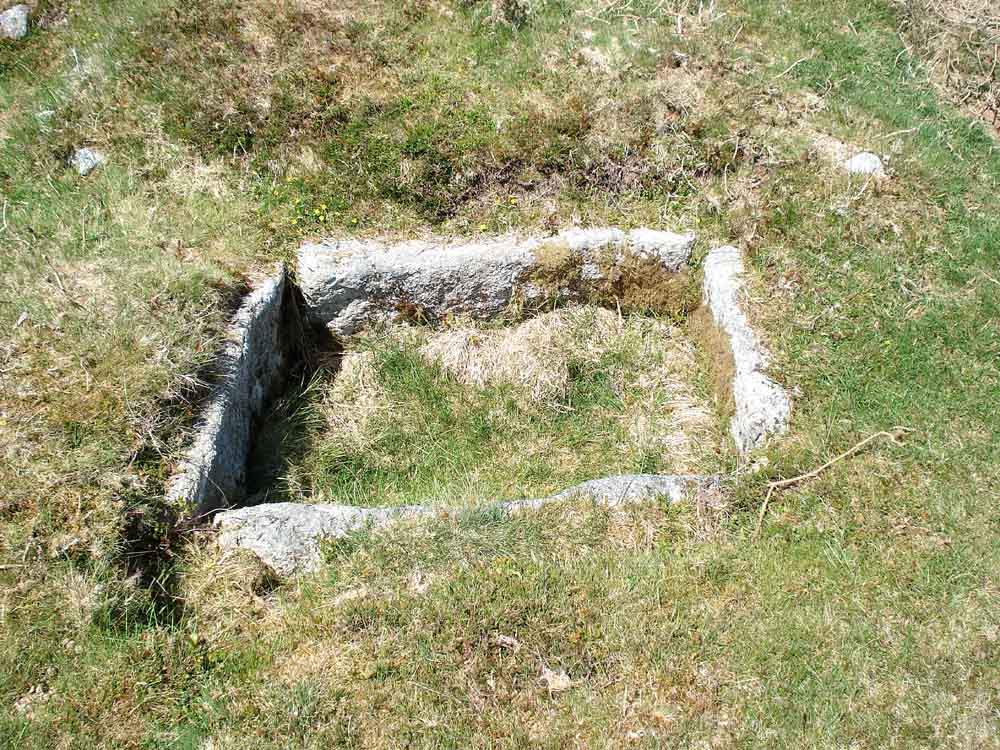 Blackslade cist, SX 73413 75513.
All photographs on this web site are copyright ©2007-2016 Keith Ryan.
All rights reserved - please email for permissions