This walk: 2010-6-23. Arboretum, Burrator Reservoir, filled-in gateway, Sharpitor, Leather Tor, Sheep's Tor, heather flowers, Gutter Tor, Scout Hut, Yellowmead Down multiple stone circle, Down Tor, Roughtor Plantation, Combshead Tor, Cuckoo Rock, Sheepstor Church, Feather Bed, Altocumulus undulatus, Pixie's Cave, pillow mound, climbers, Maiden Tor, Chinook helicopter, granite trough.
Walk details below - Information about the route etc. - see Page 2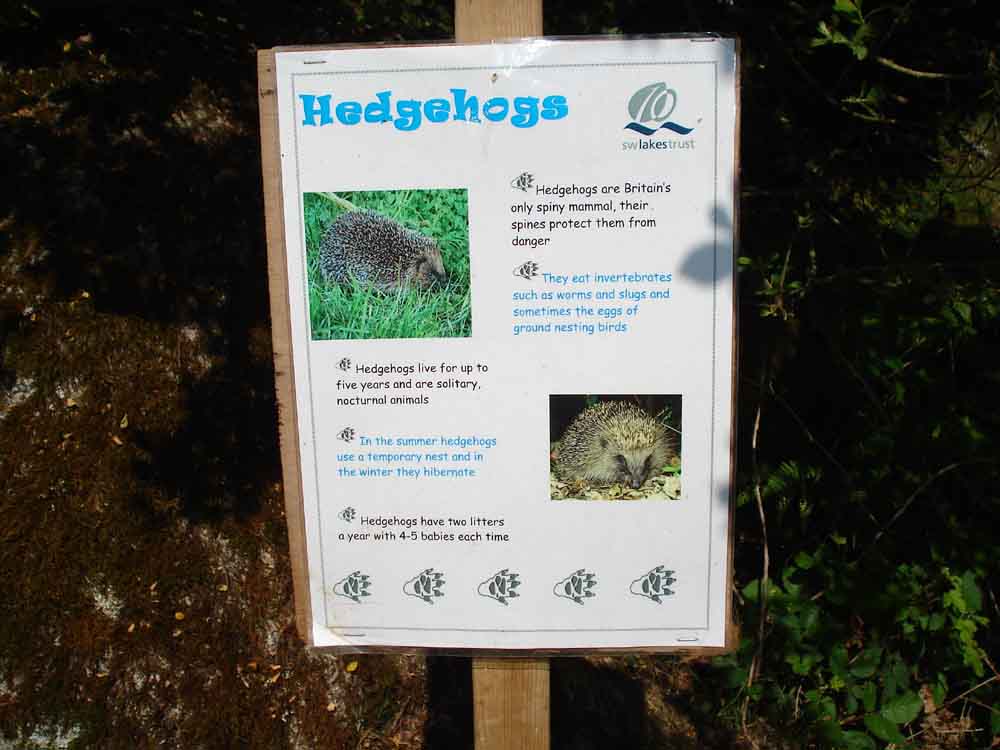 Sign on a South West Lakes Trust nature trail: Clue 1: Which British native mammal has spines as a defence against predators? The answers!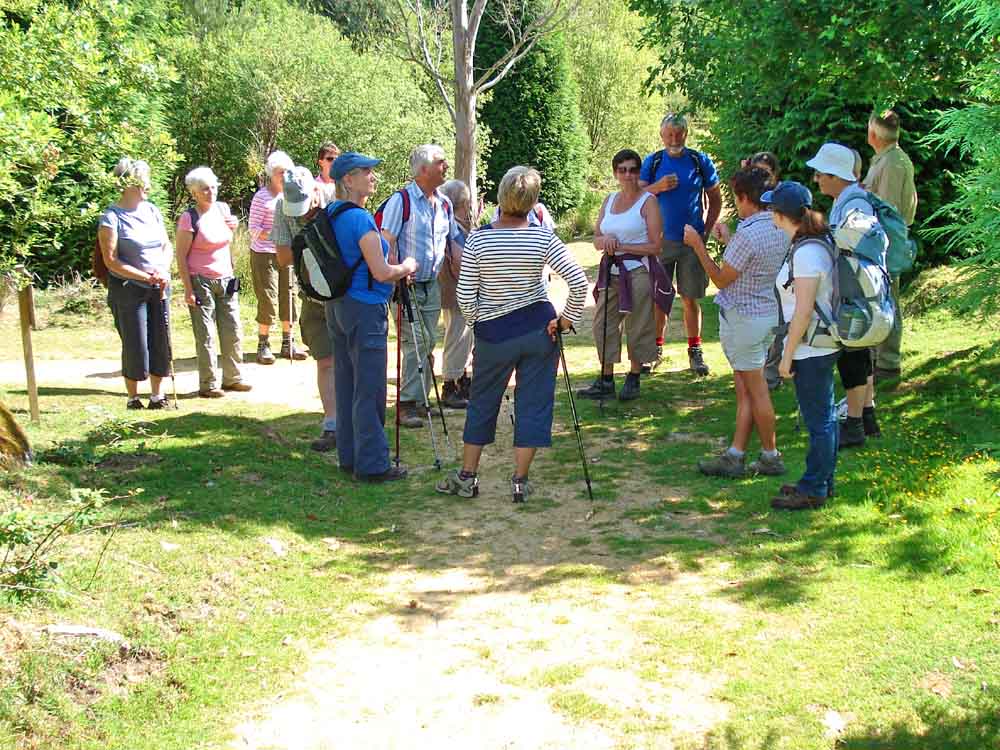 Moor Strollers being briefed in the Arboretum, by Burrator Reservoir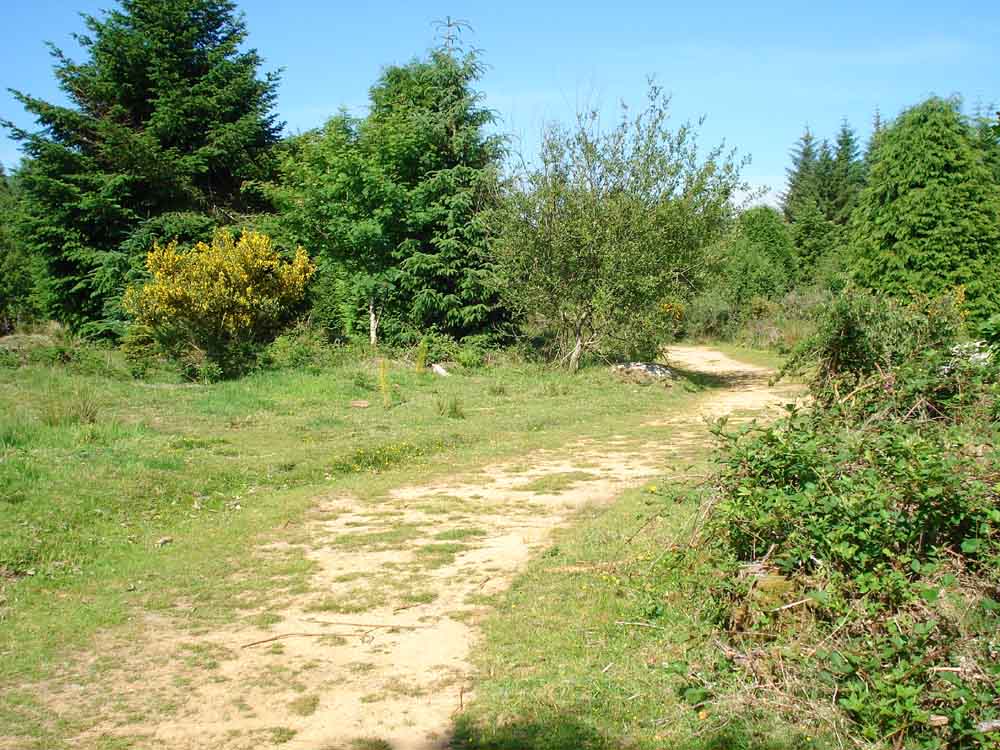 One of the paths through the Arboretum.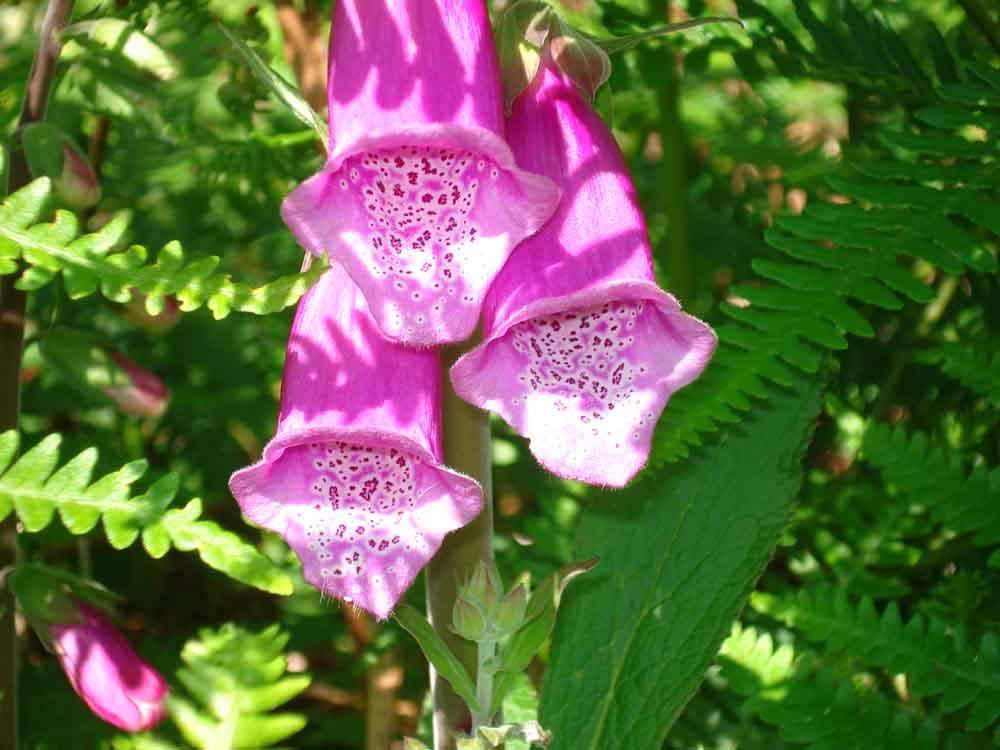 Foxgloves, Digitalis purpurea.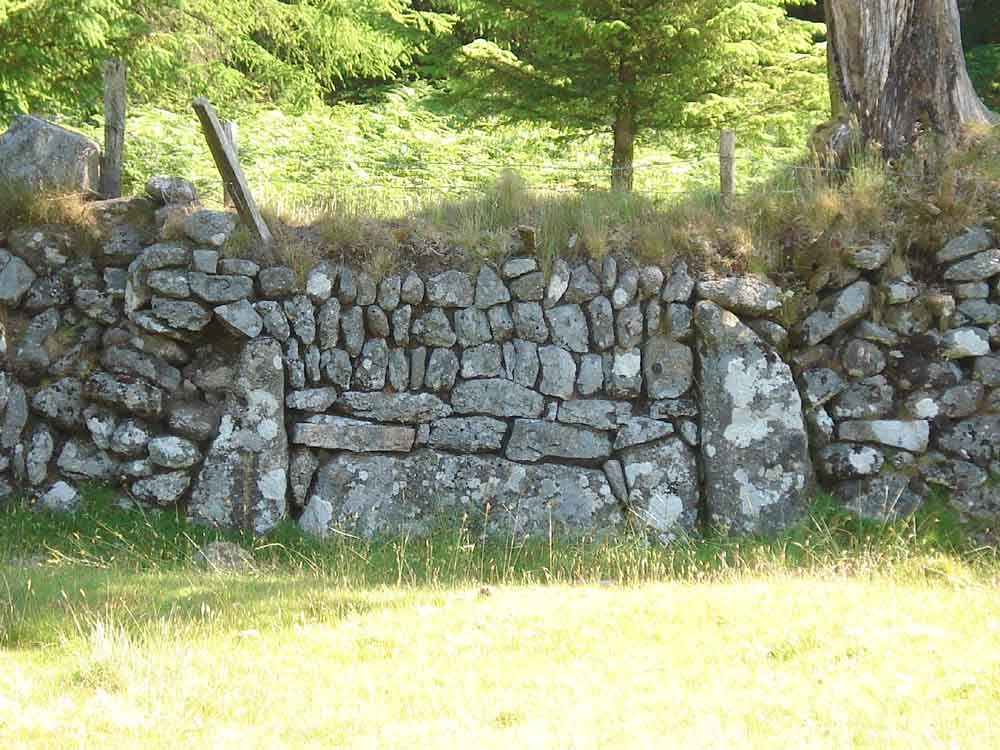 A filled-in gateway seen in the wall after leaving the wooded area and emerging onto Yellowmead Down.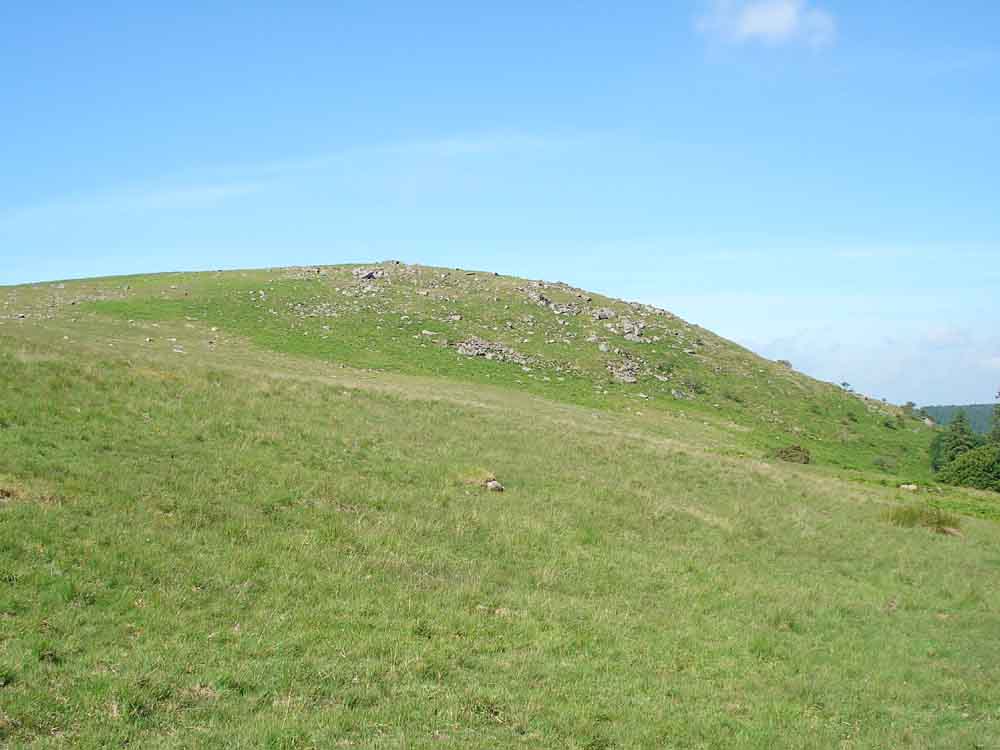 Narrator, not that this can be seen on modern maps, it is one of the Sheepstor outcrops.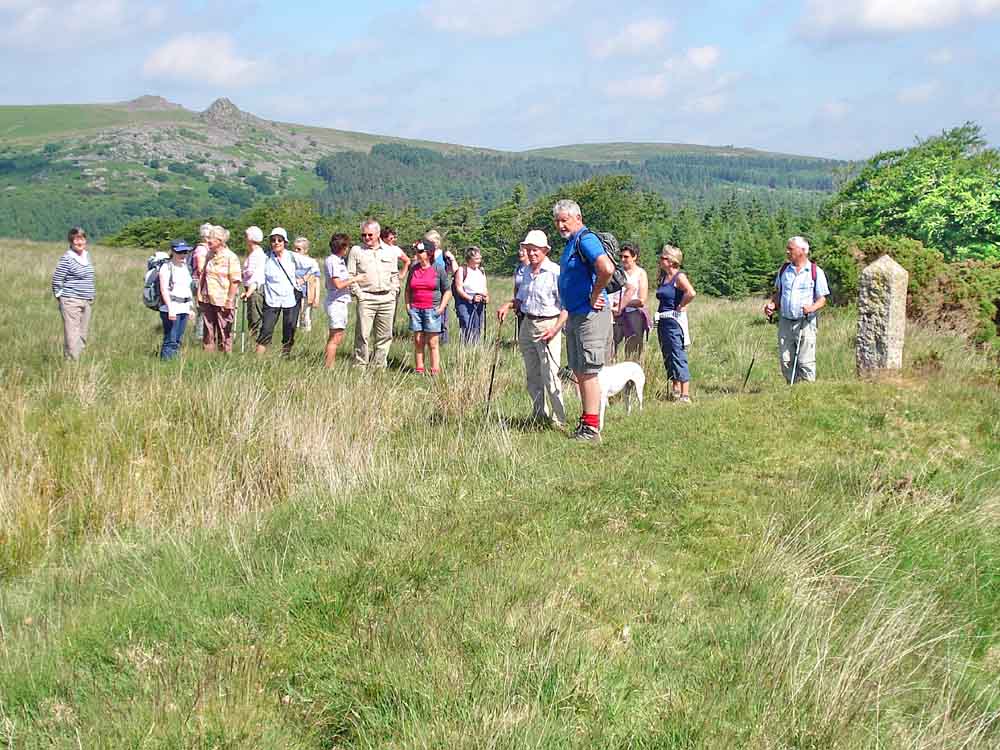 Group beside a PCWW 1919 boundary stone that marks the reservoir catchment area.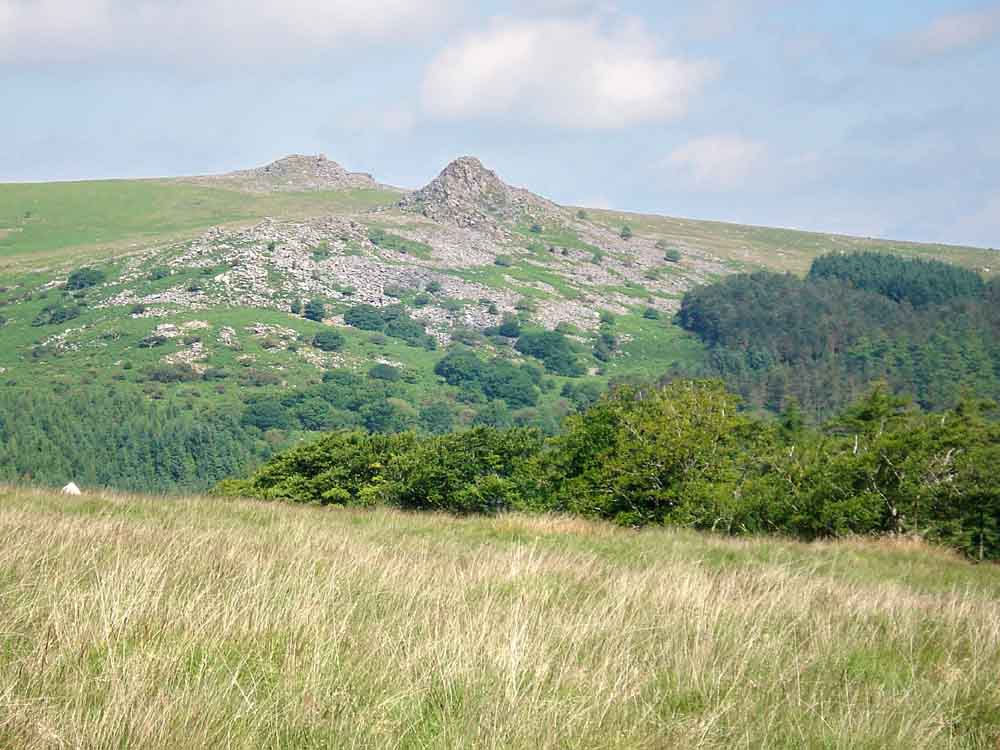 Looking to Sharpitor (left, SX 560 703, elevation 410 metres / 1345 feet) and Leather Tor (right, SX 563 700, elevation 380 metres / 1246 feet).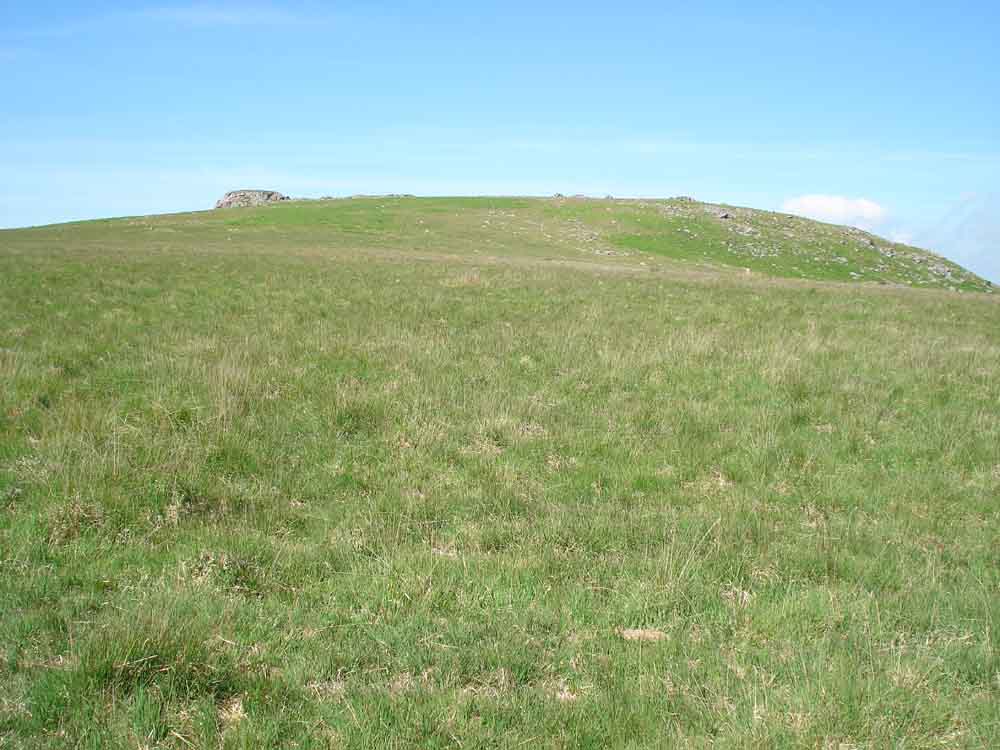 Looking up to Sheeps Tor.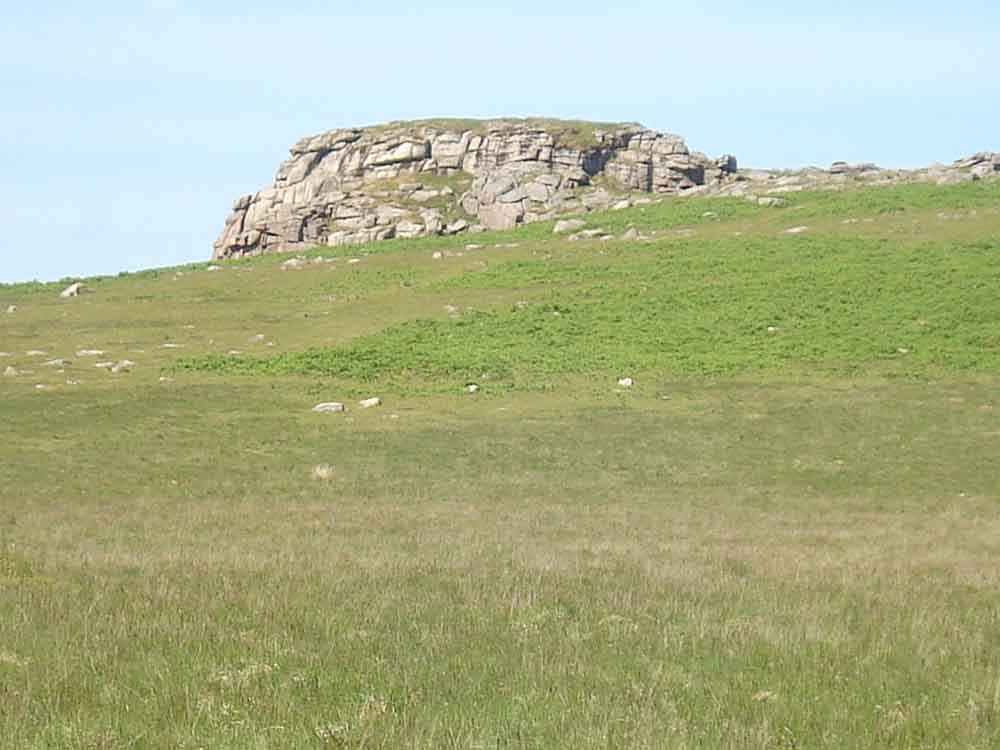 A closer view of Sheep's Tor from the east. Details: SX 566 682, elevation 369 metres / 1210 feet.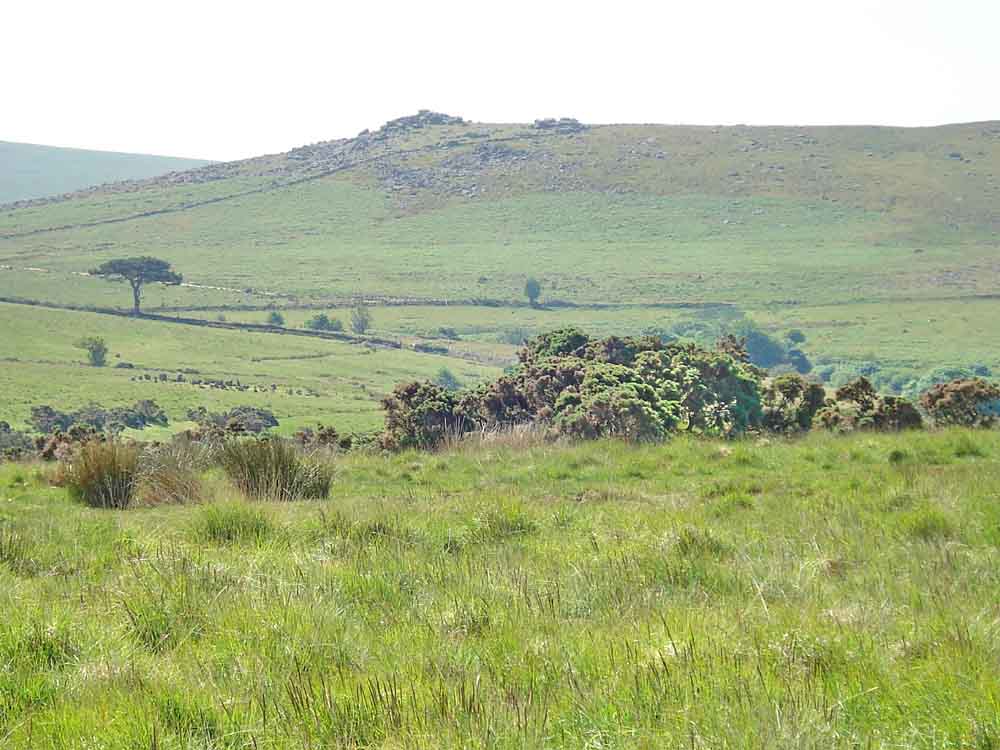 Looking across to Gutter Tor, SX 578 668, elevation 340 metres / 1115 feet.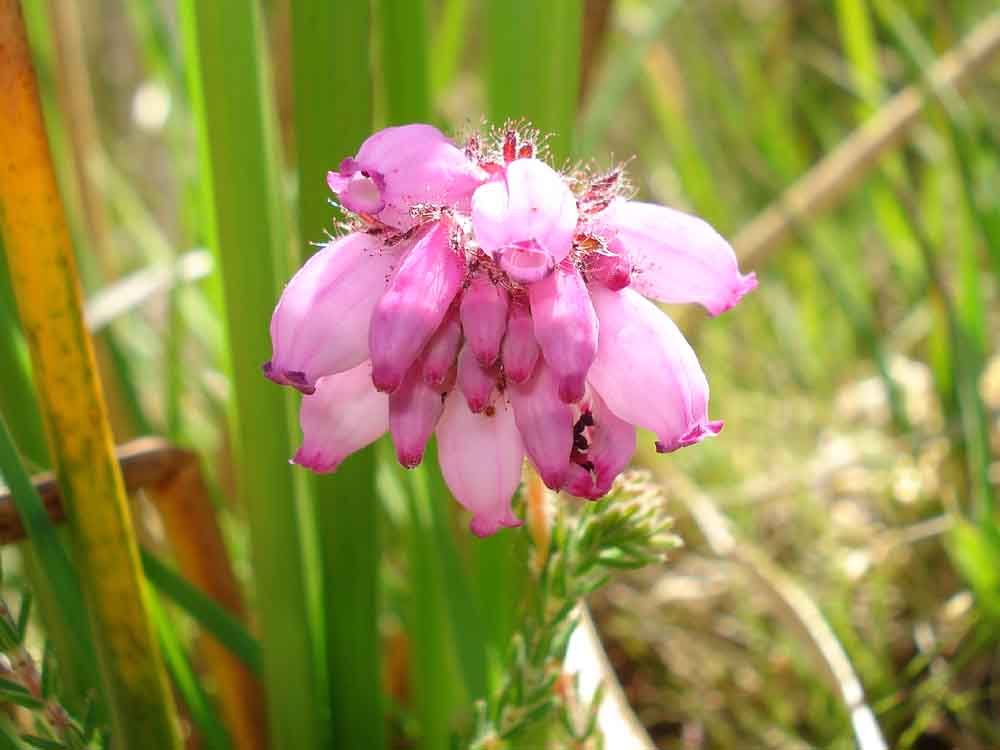 Cross-leaved Ling, Erica tetralix.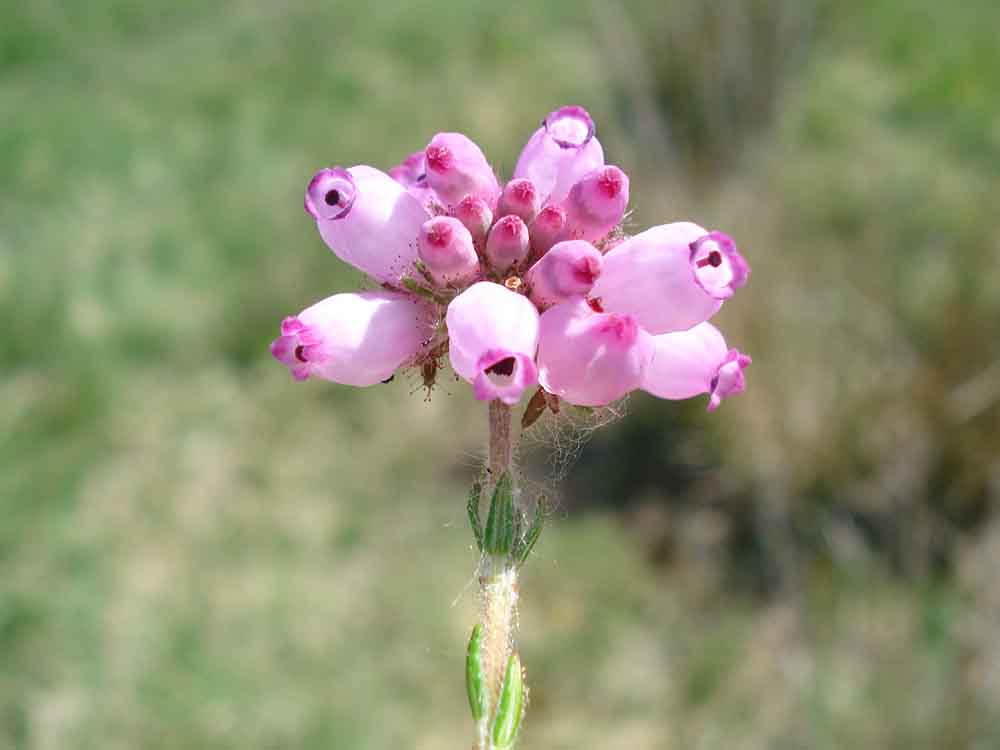 As previous photo, note the terminal cluster of flowers and the whorl of leaves on the stem.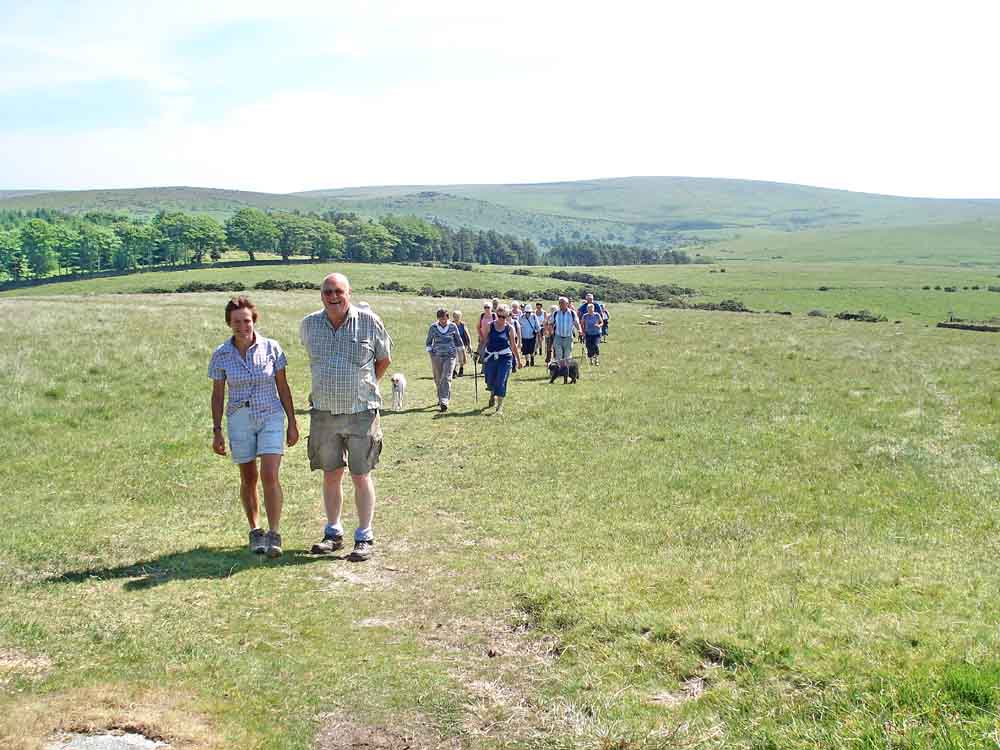 Moor Strollers approaching Sheep's Tor.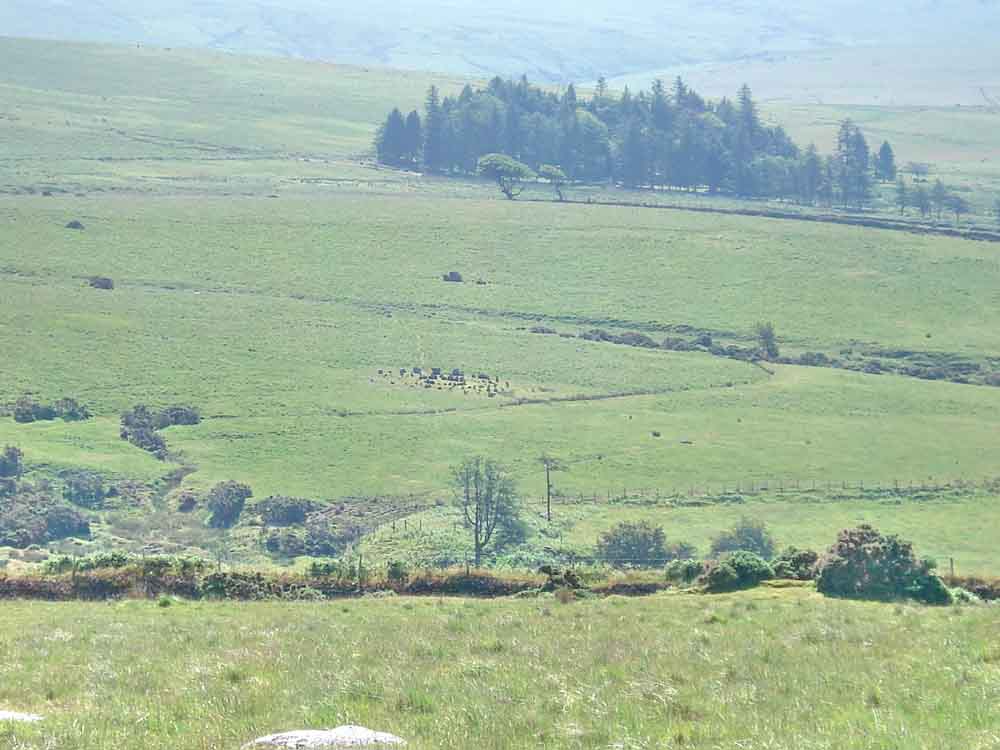 Looking across to the scout Hut, across Yellowmead Down with the multiple stone circle, enlarged below .....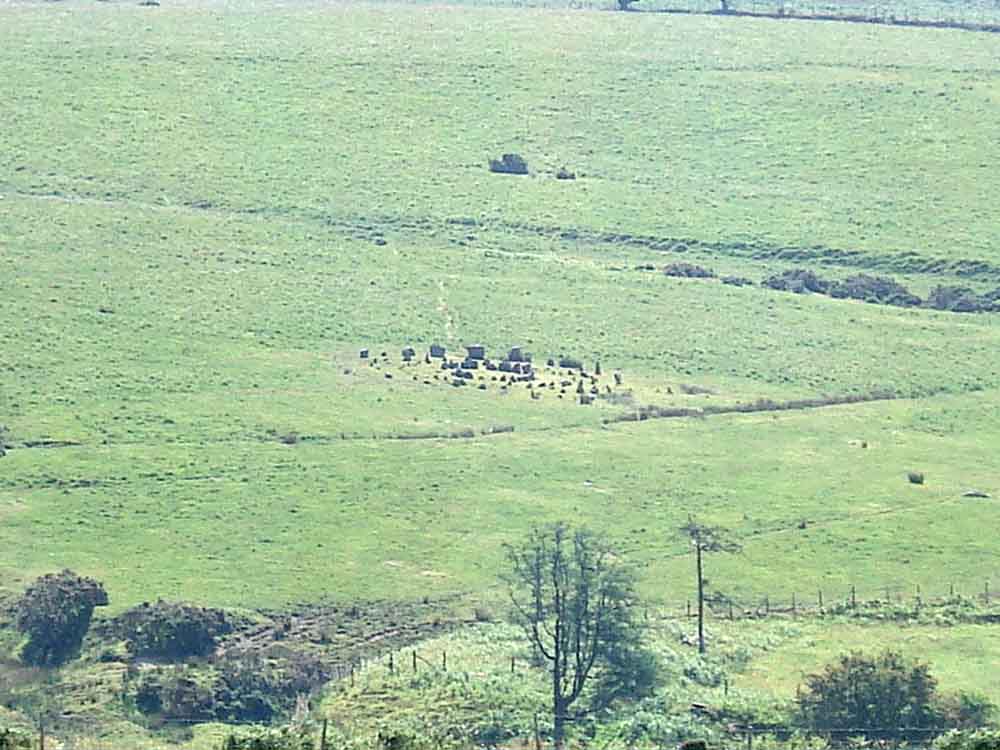 The multiple concentric rings of the compound stone circle. This can be seen in more detail on the walks on 30 Sep 2009 (bottom third of the page) and 1 Oct 2009 (bottom of the page).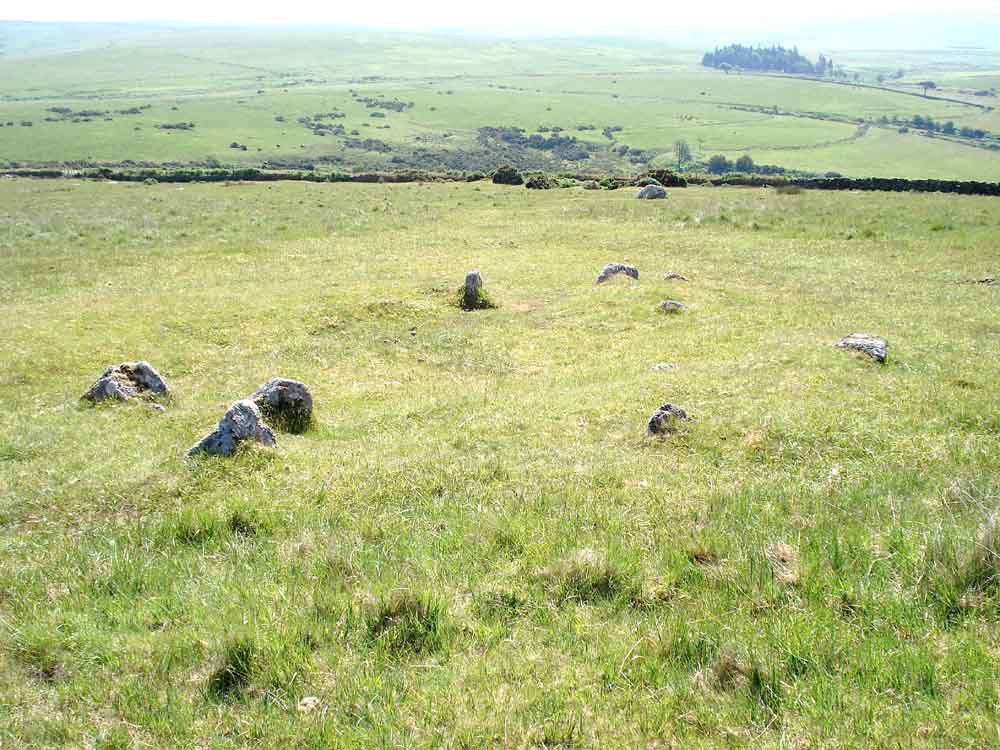 Hut circle on the eastern slope of Sheep's Tor.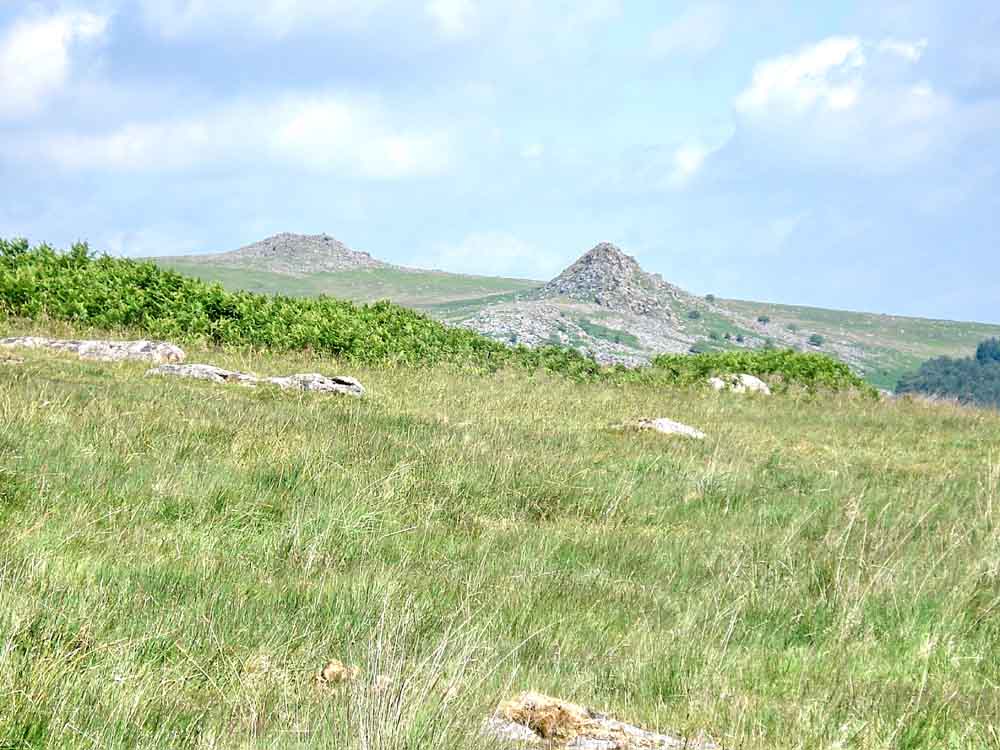 Sharpitor and Leather Tor again.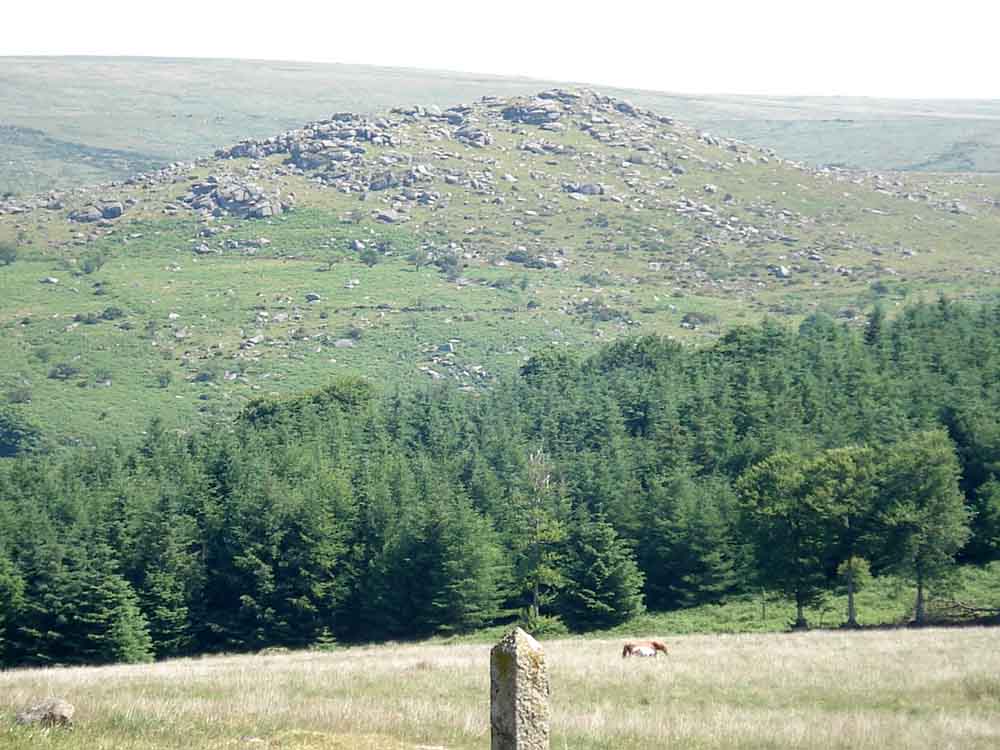 Down Tor (SX 580 694, elevation 366 metres / 1200 feet) seen across Roughtor Plantation.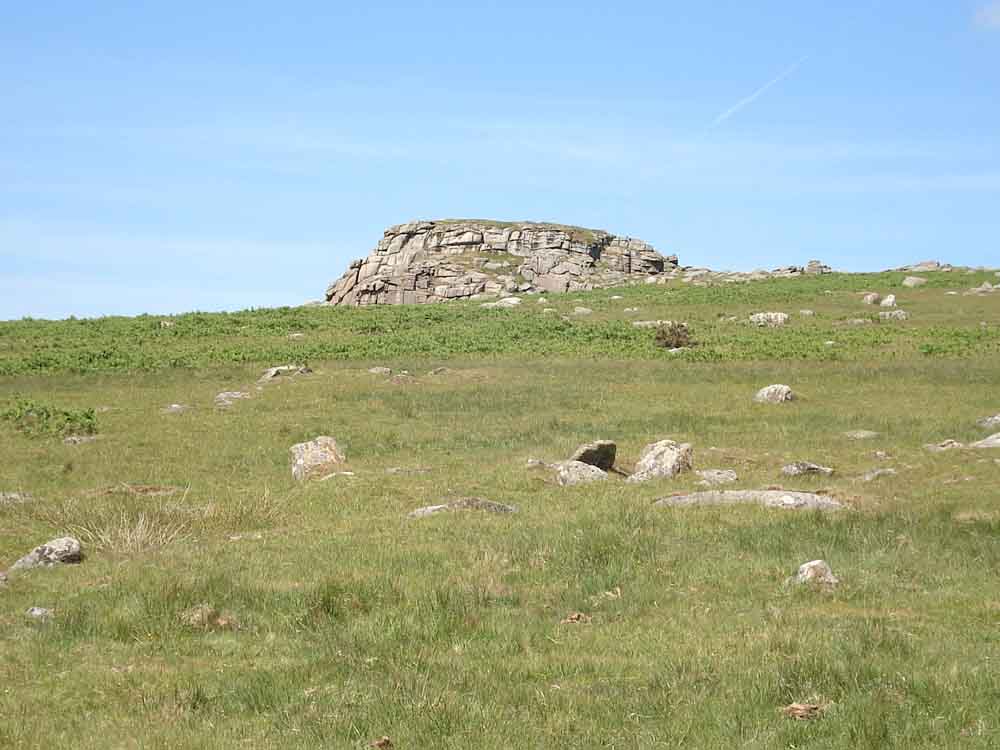 A closer view of Sheep's Tor.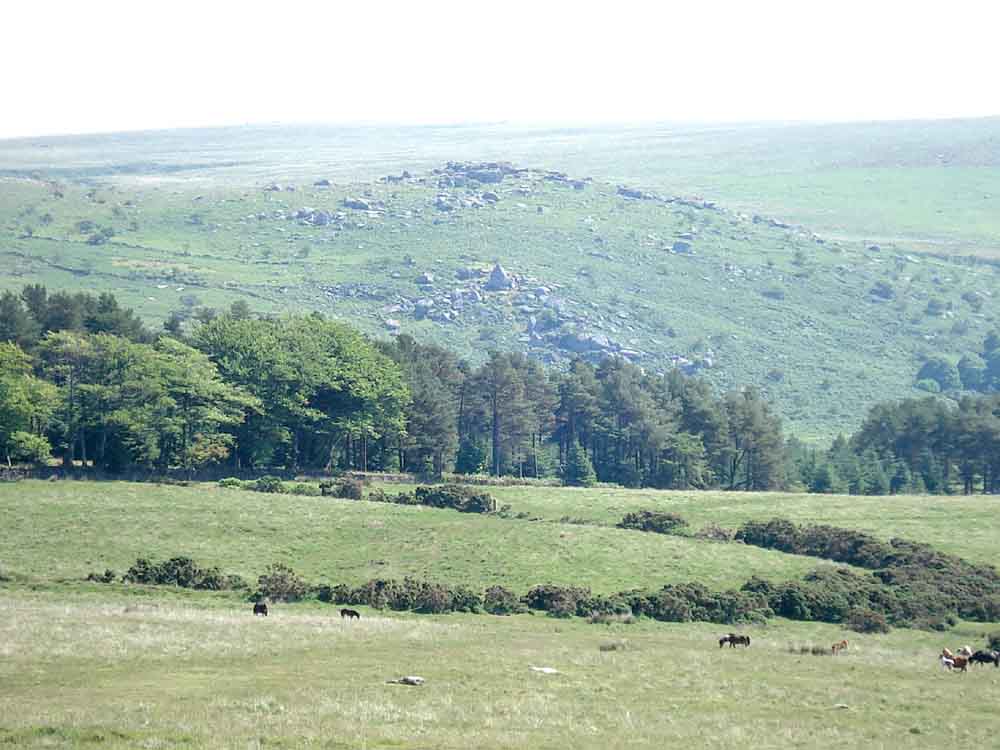 Combshead Tor (SX 587 688, elevation 371 metres / 1217 feet) with Cuckoo Rock prominent in the centre of the photo.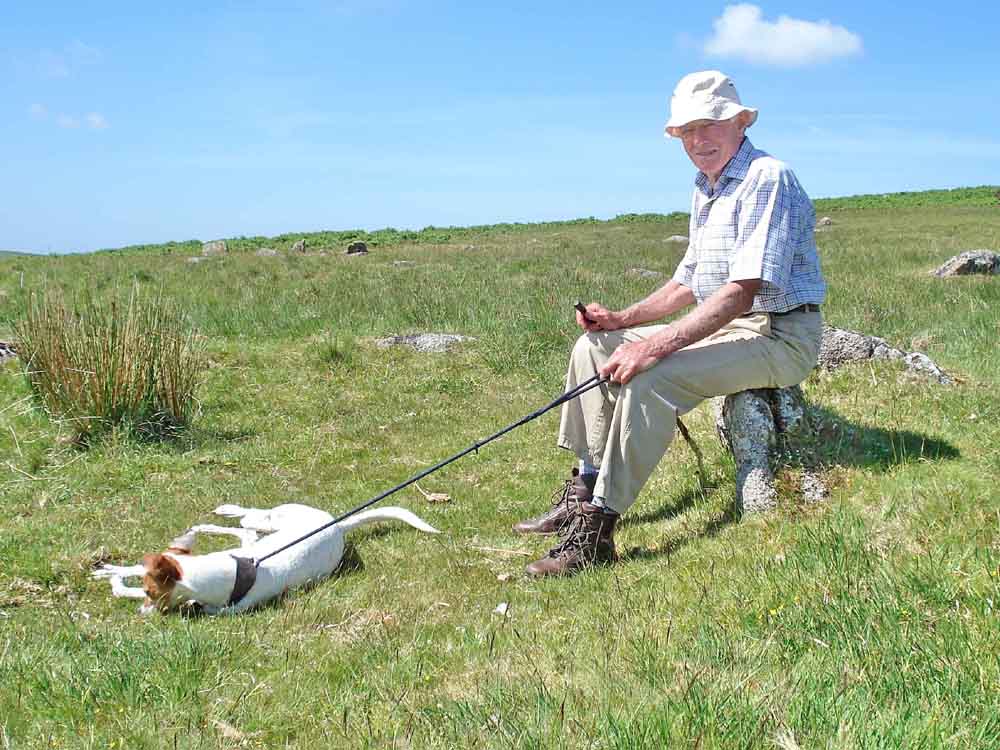 Tim and Jess.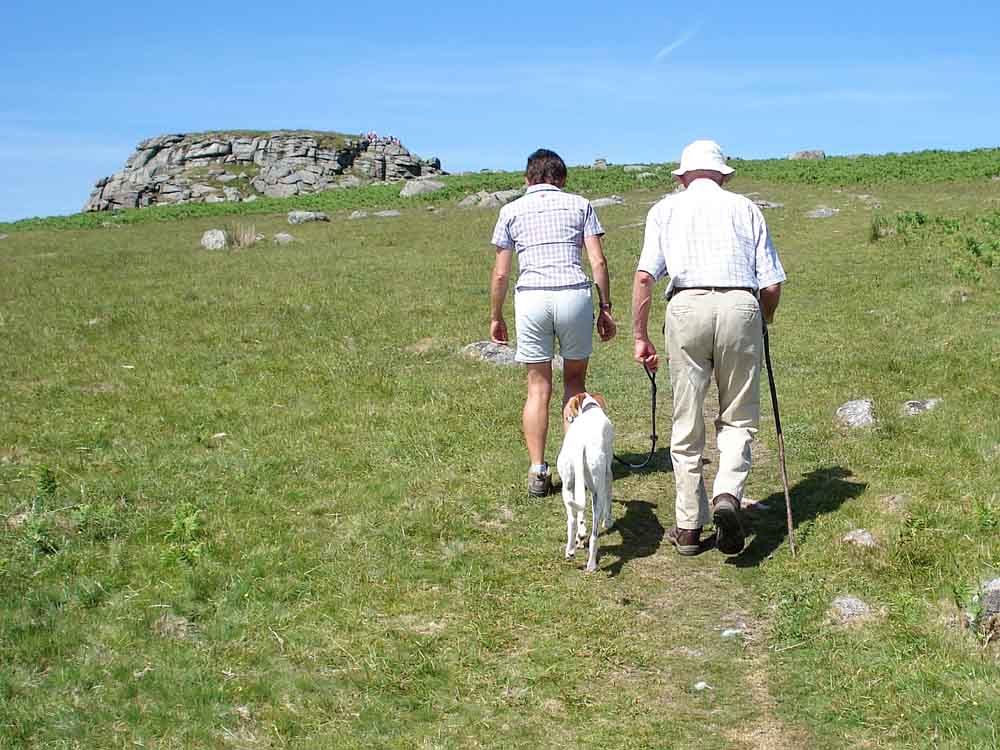 Tim and Liz.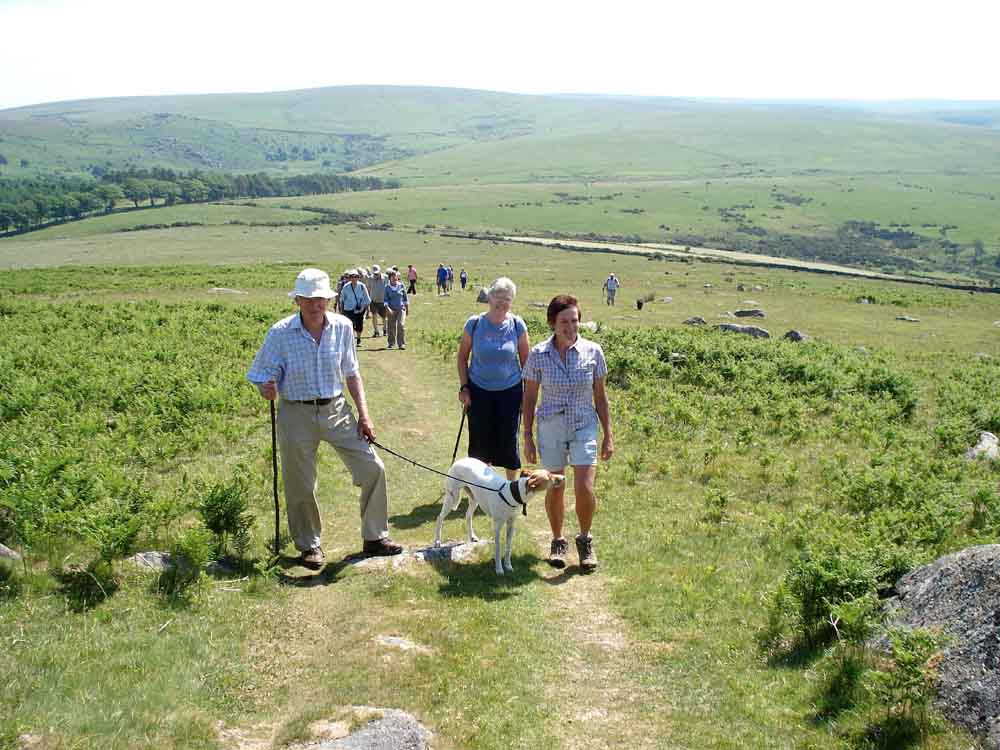 Still approaching Sheep's Tor!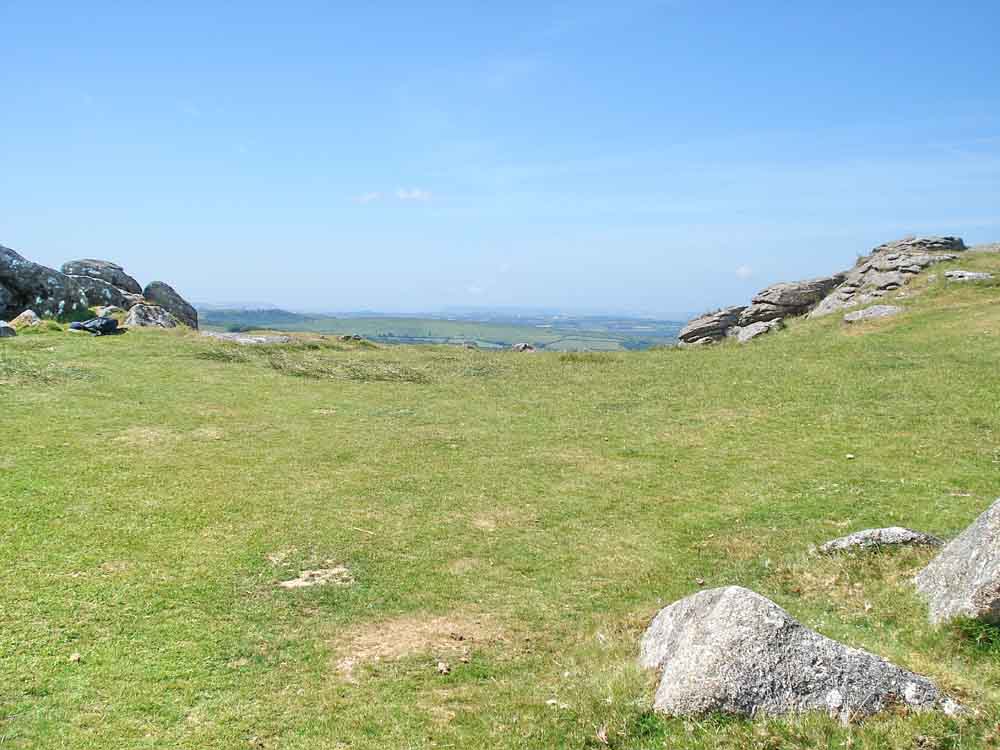 And over the top we see .................................... Okehampton? .................................... or Plymouth Sound?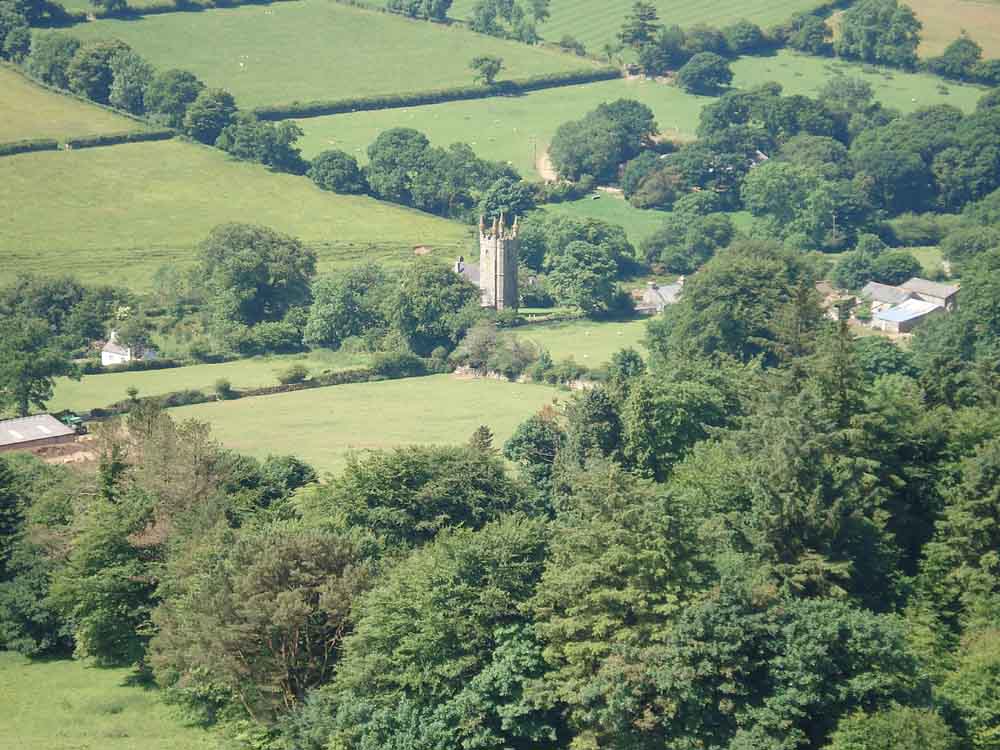 Looking down to Sheeptor Church.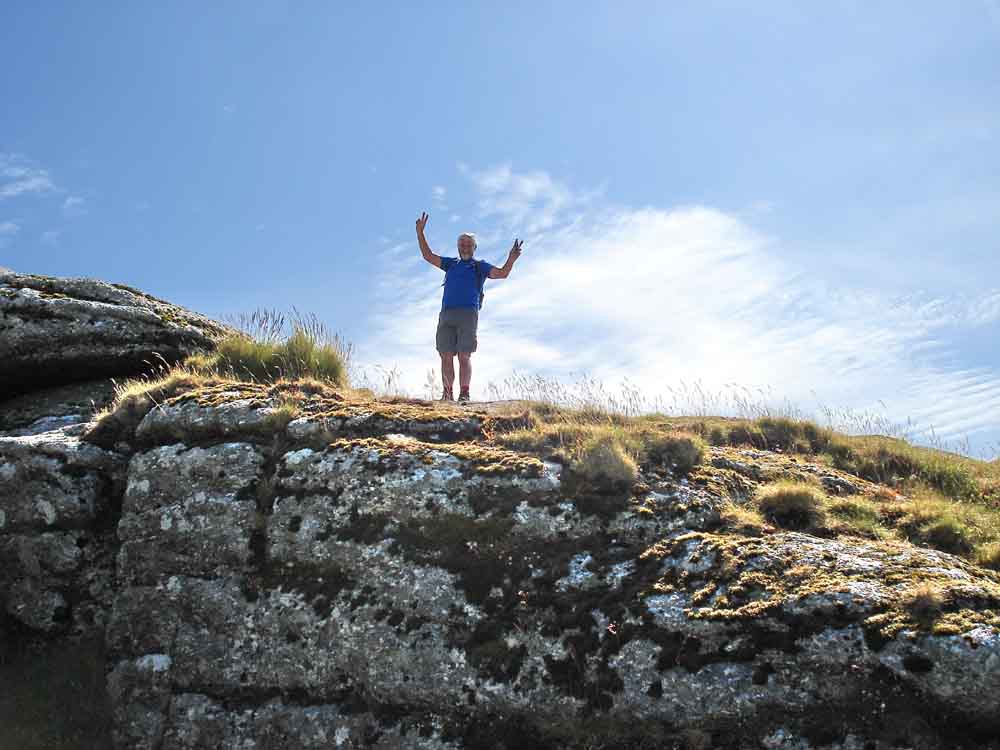 Hugh claims Sheep's Tor!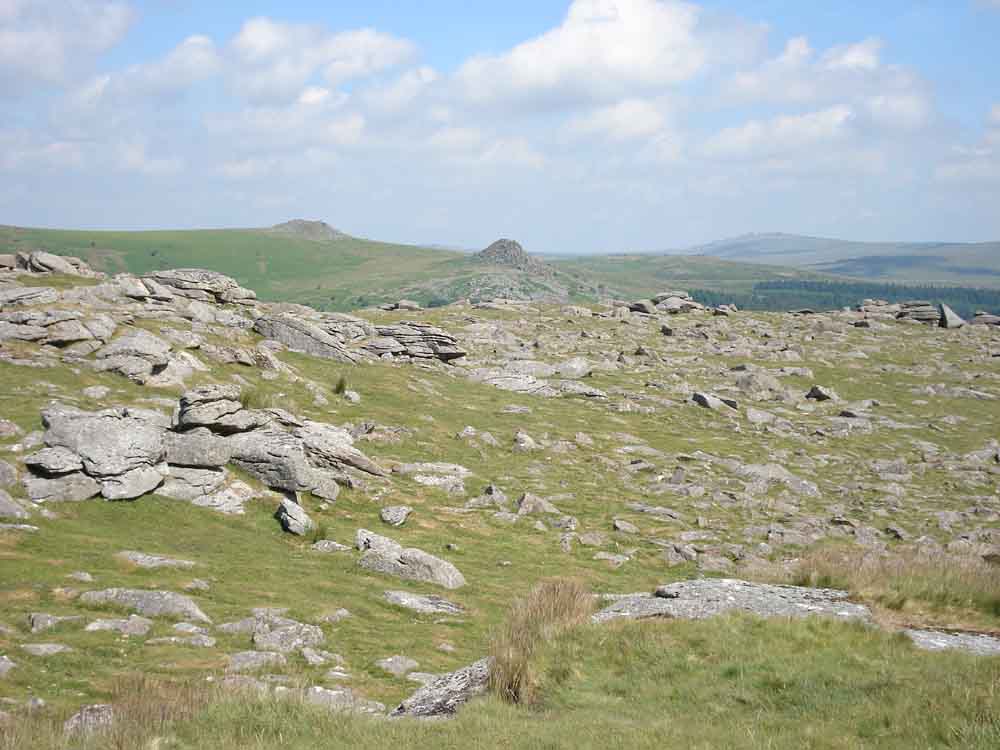 Looking across the flat area of Feather Bed to Sharpitor and Leather Tor.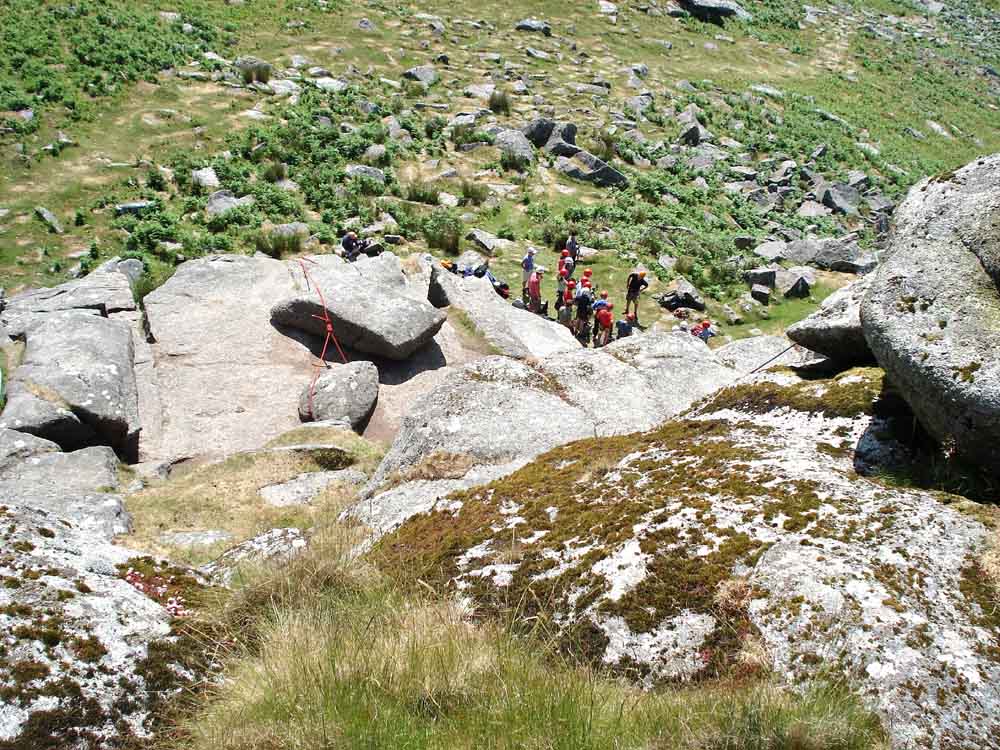 Looking down from Sheep's Tor to some young climbers .....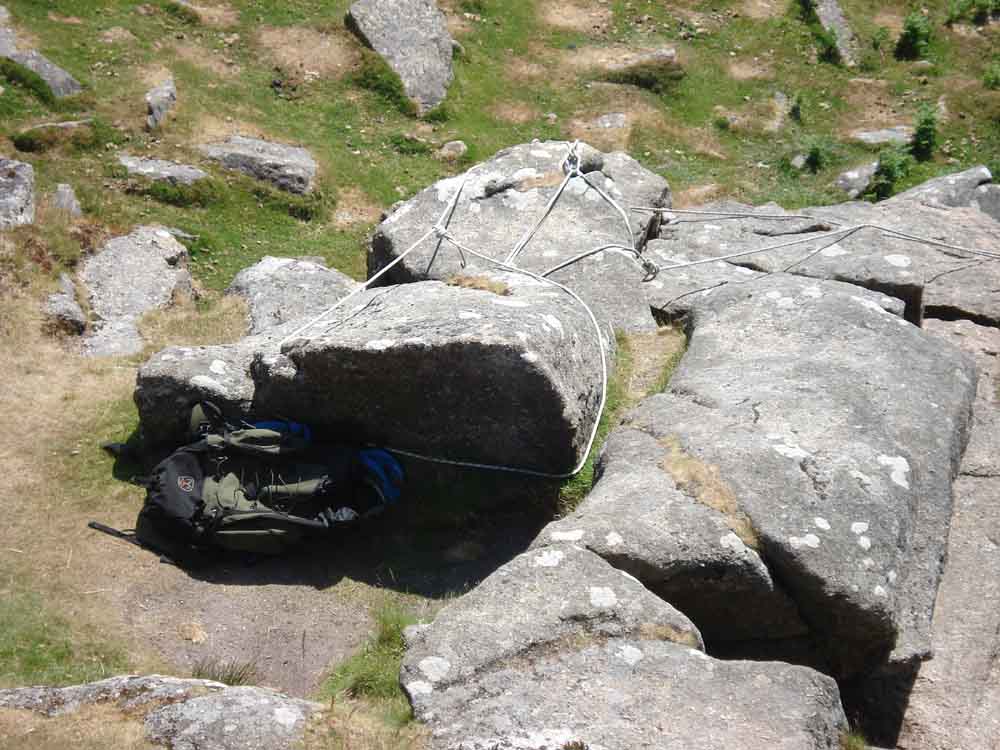 ..... whose ropes are attached to some quite solid rocks.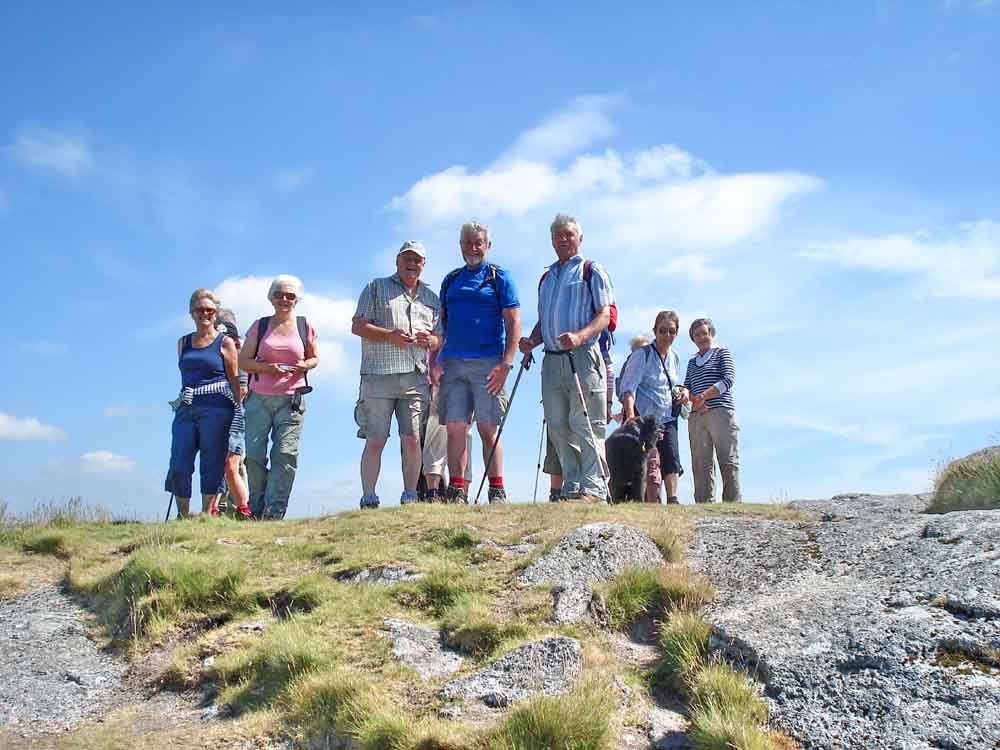 A few Moor Strollers.
All photographs on this web site are copyright ©2007-2016 Keith Ryan.
All rights reserved - please email for permissions